Create elegant crocheted flowers with the following easy crochet flower patterns! These flowers are great for hair accessories, clothing, and embellishments. This collection of crochet flower patterns is perfect for adding color and texture to any room. With multiple stitches and shapes, each design is unique. Practices include pompoms and vintage-inspired designs. Give a professional touch to your home décor by making one of these beautiful crochet flowers yourself! Create beautiful flowers from crochet and enjoy the look of handmade. Crochet flowers can be used for projects, including clothes and home decor. It's great fun to use these crochet flower patterns for next spring/summer fashion season!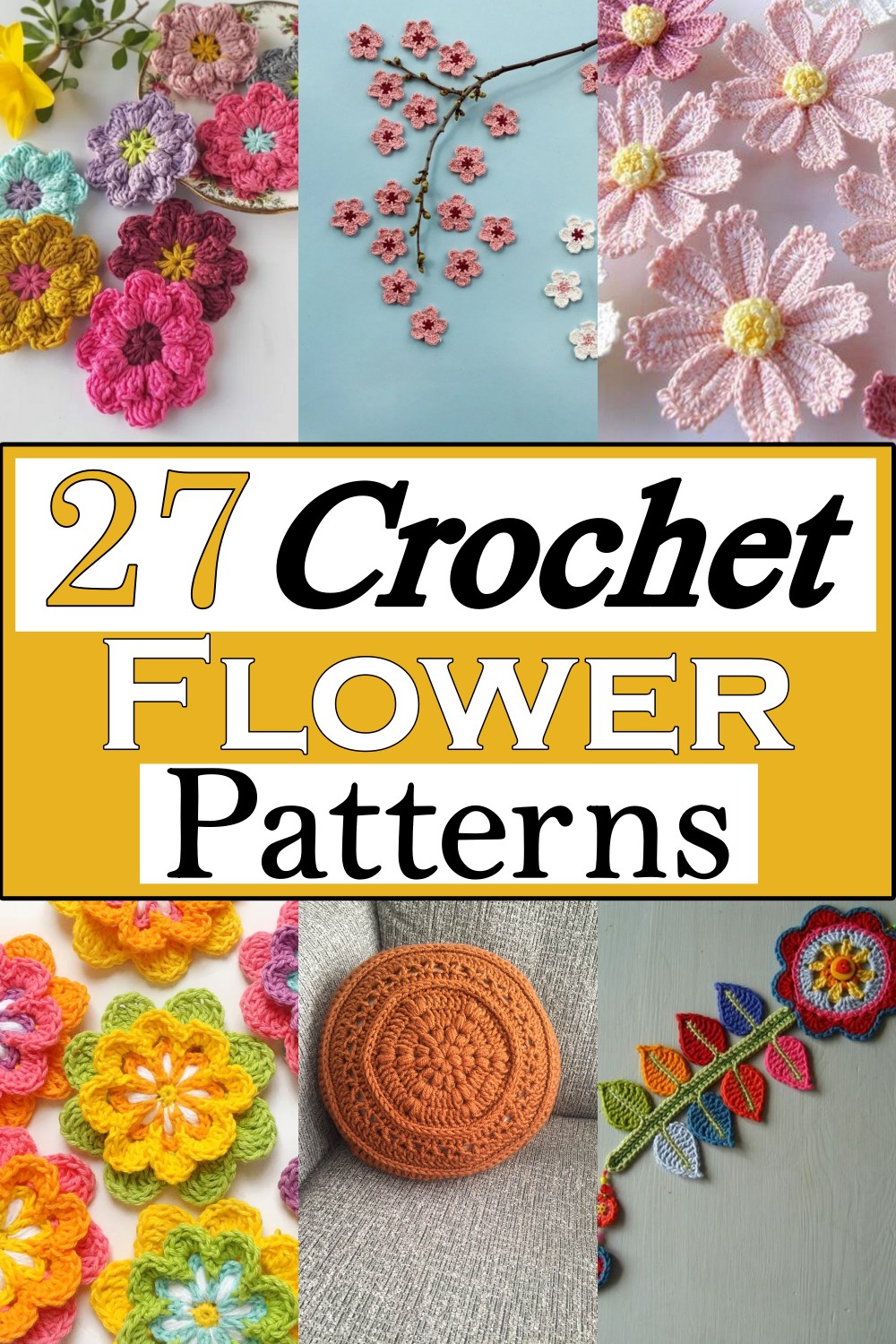 A fun, decorative, and simple flower to crochet is the mini flower. It consists of several petals for a small and cute addition to your next masterpiece or decoration. These simple crochet flower patterns can be used in many ways, whether on a hat or scarf or make a garland for your home decor! Crochet flowers are great for embellishing hats, bags, home decor, and more. Most of these flower patterns feature a combination of chains and double crochet stitches, which give them a textured feel that adds interest to any design. Crochet flower patterns for spring, summer, and fall, plus tutorials for beginners. Learn how to crochet a flower and make any occasion pretty."
Create beautiful crochet flowers for your clothes and accessories; these 27 free patterns are fun to make and add a special touch to every project.
Flower Power Coasters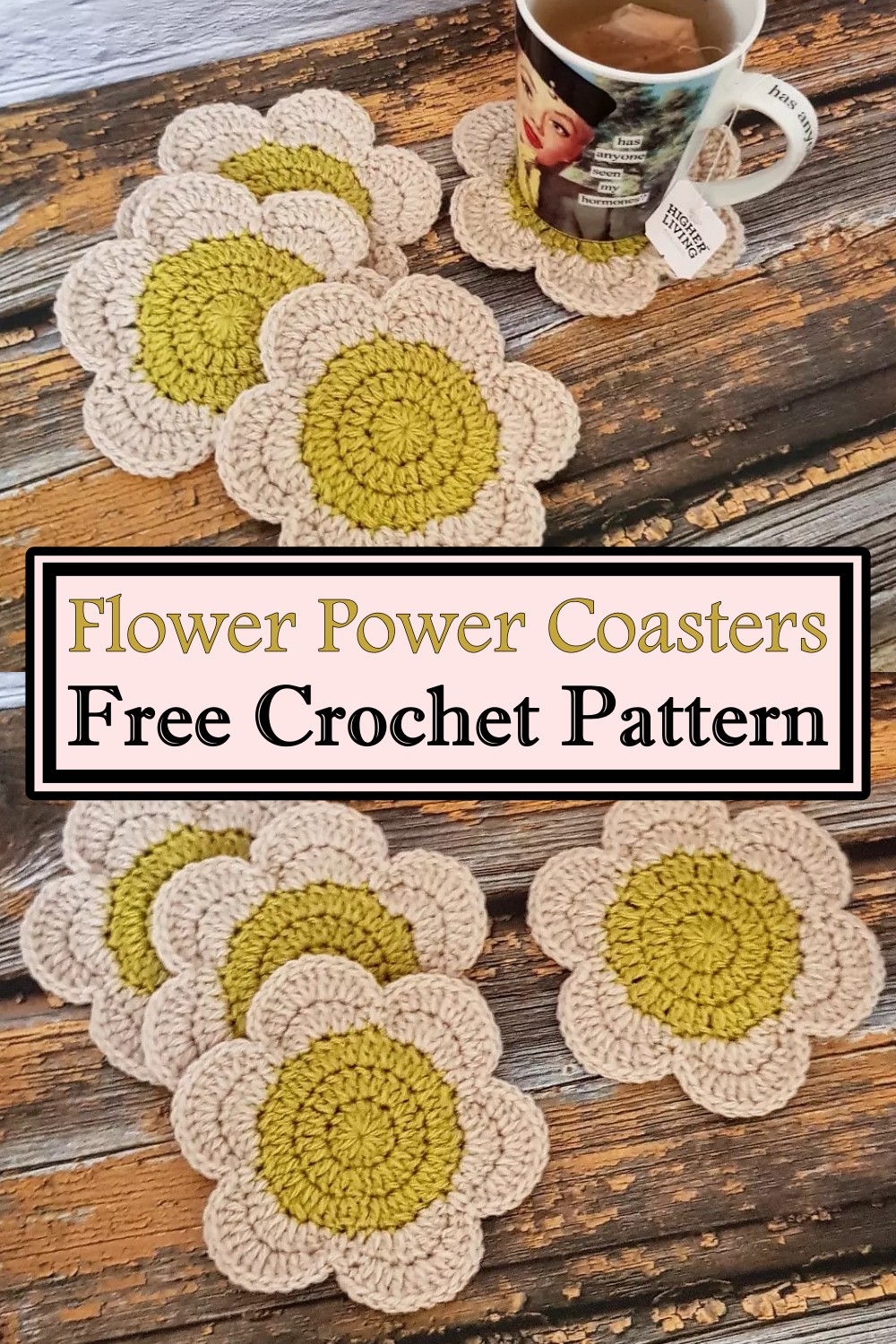 Add a splash of hue to your drink and tabletop with these crocheted coasters! A delightful way to add pattern, texture, and personality to any room. These bright and colorful Crochet Flower Power Coasters are a perfect addition to any room! Crochet Flower Power Coasters are perfect for any home. In a variety of beautiful colors, they're the ideal addition to your living space. And not just that - they also protect your tables from hot drinks and other messes. These adorable crochet flower power coasters are the perfect way to stay organized. Featuring a trio of crochet flowers in bright shades, these coasters are a creative novelty for your home décor. Crochet them as a last-minute gift or put them on display at your next party.
Flower Power Pillow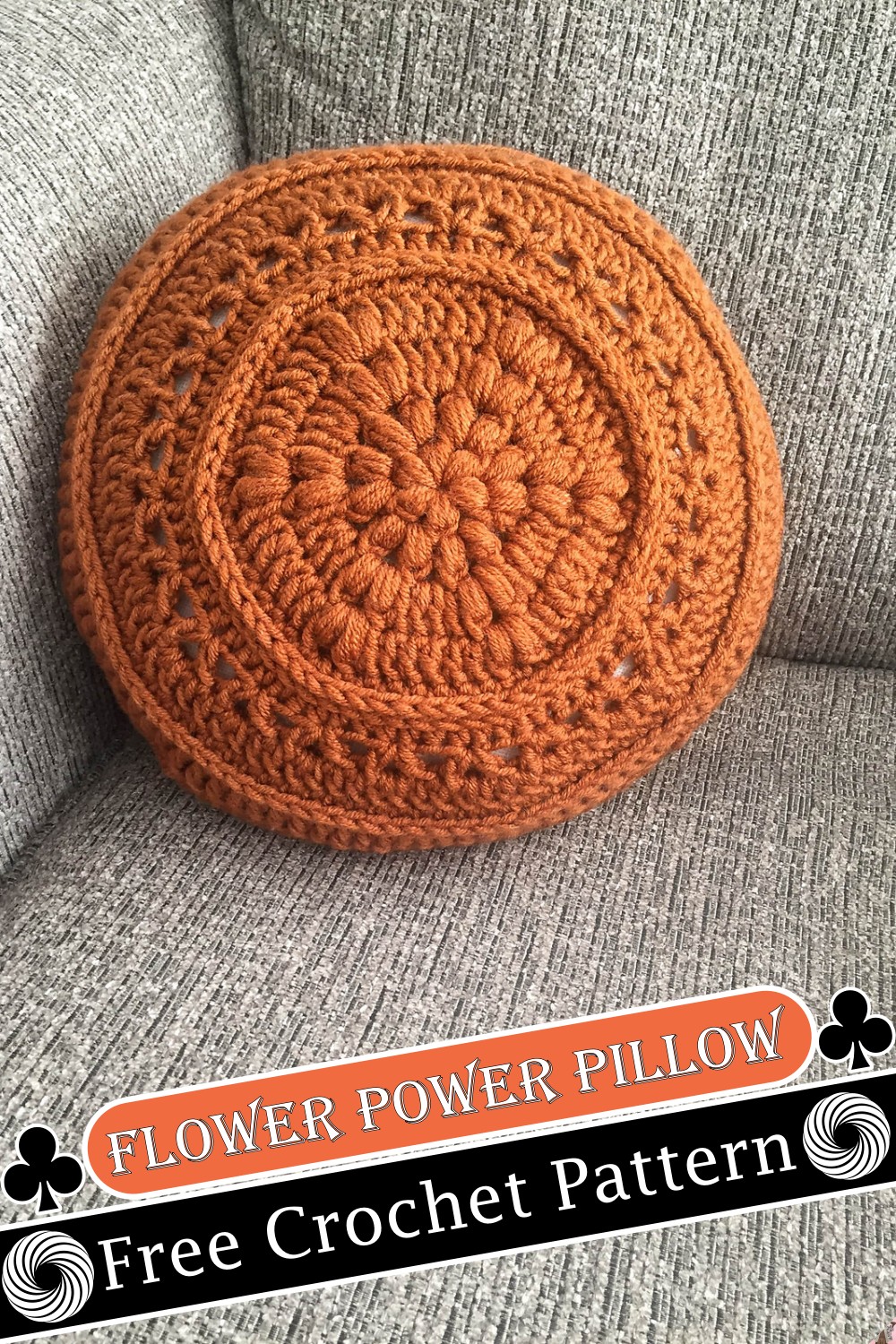 A touch of crochet adds a 3-D element to this inspired pillow. The perfect hit of color on your bed, sofa, or window seat. This flower power crochet cushion is the perfect addition to your room. Perfect for summer, this crochet pillow is also ideal for a nap on the sofa. It's super soft and cozy in a pale cream color, with bright red poppies in soothing green tones. Sitting a little below the average size of a cushion makes it perfect for cuddling up with - whether you're reading a good book or listening to music.
Flower Applique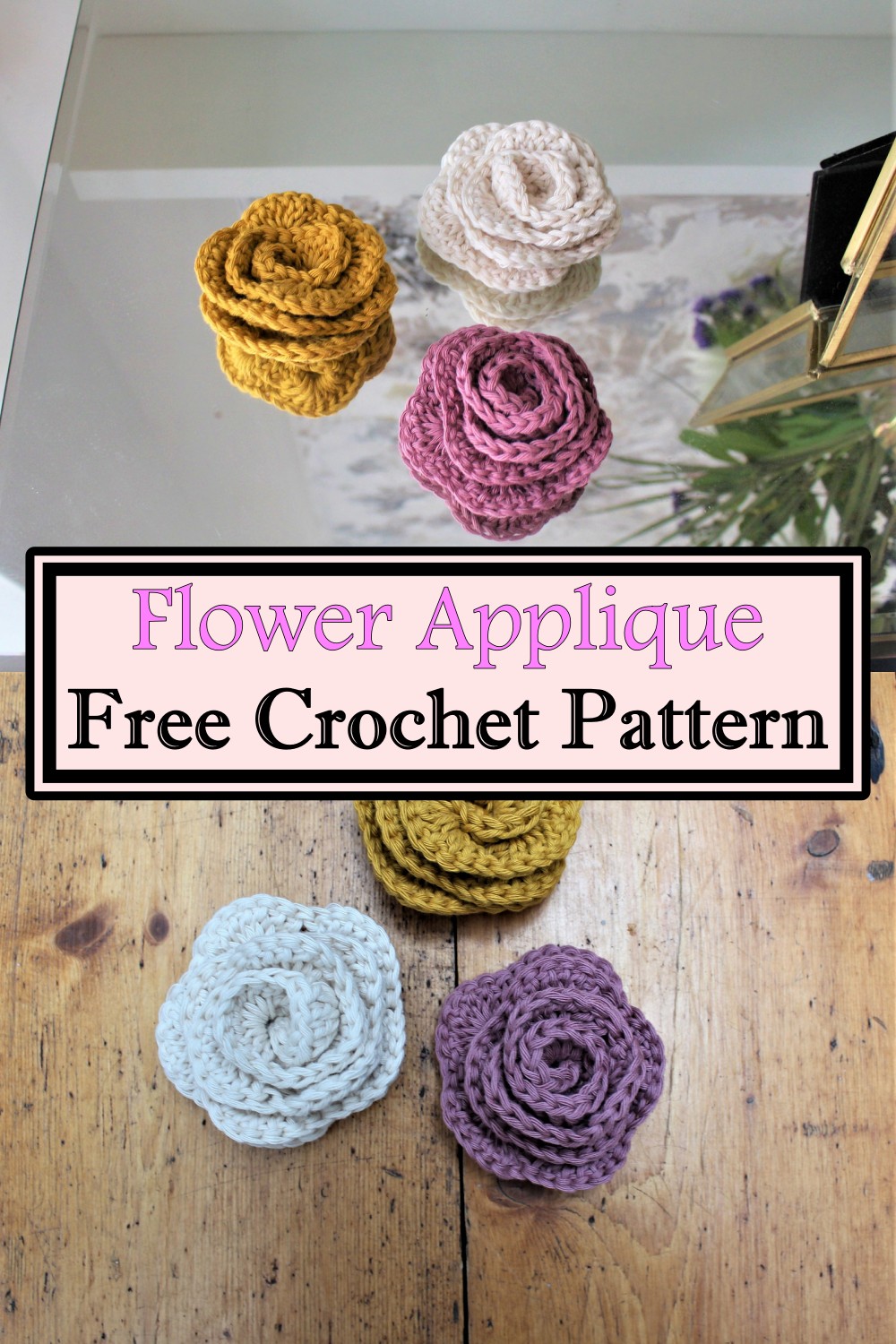 The crochet flower applique is a great way to add a pop of color to any outfit. It can be crocheted in one evening and looks great as an accessory or hung from your purse, bag, or wall! This crochet flower applique would also make for an excellent gift for friends and family or even baby shower favors. This is a lovely crochet flower applique that can be used to embellish hats, bags, and more. It'd also make an excellent gift for friends and family. A great way to use up small scraps of yarn and make something pretty!
Flower Valley Shawl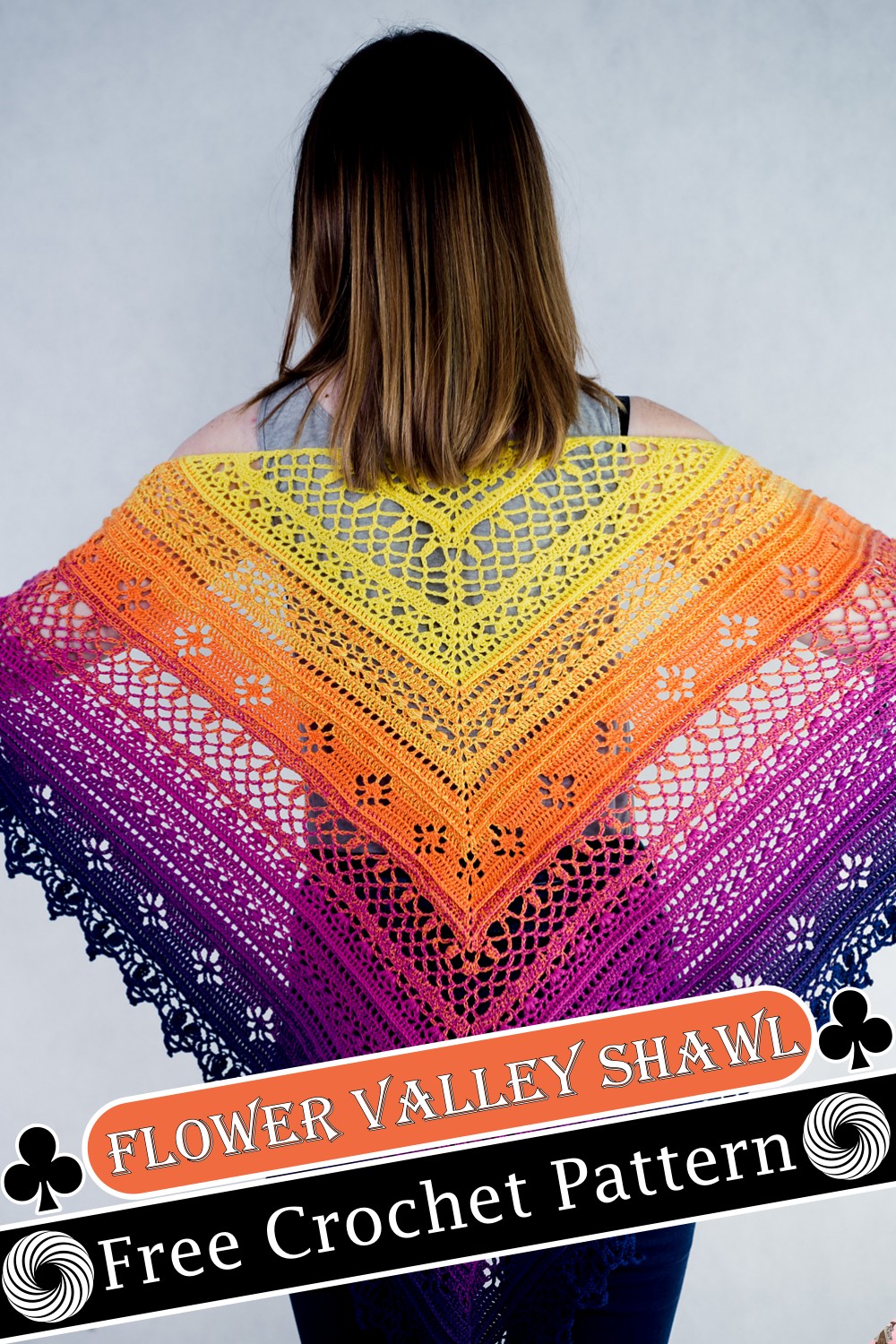 Crochet Flower Valley Shawl is a stylish accessory to add flair to your outfit. It's great for any season and can be paired with different colors and patterns. The lightweight design makes it easy to layer over your favorite companies or even make a statement on its own. This beautiful crochet shawl is light, comfortable, and stylish. It can be worn during the spring and summer months. The pattern is pleasing to follow and great for all ages! This shawl creates a gorgeous display while remaining elegant and functional. The flower pattern will make it stand out in any crowd, and the soft fabric makes it comfortable to wear and decorative.
Easy Peasy Crochet Flower Pattern: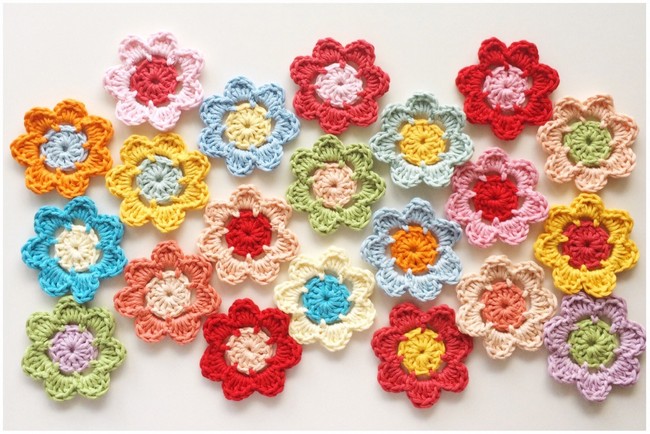 Do you need an easy, cheap way to decorate your home? This elegant flower is easy to crochet and increases the beauty of your home. It would make a beautiful gift for friends or family. This pretty flower will create a cozy addition to your home decor. It's small and easy to crochet, making it a good project for beginners. It is an easy-peasy flower pattern that can be used as a decorative crochet item to adorn your home. Isn't it better if you crochet one yourself? The design will teach you the very best way to create this stunning flower with an attractive pattern of its own.
Cherry Blossom Flower Pattern: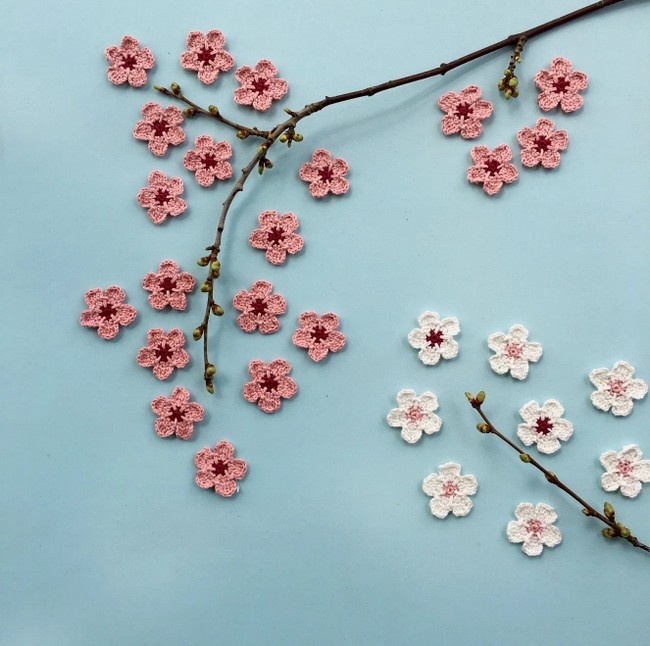 If you have thought of crocheting tricks, this is a great beginner's project. This cherry flower will make you fall in love immediately at first sight. These delicate cherry blossom flowers are the perfect afternoon project. They make a great addition to any outfit and are a super cute accessory for all occasions. The beautiful cherry blossom flowers are easy to crochet. They look great in any room or on clothes, hats, backpacks, etc.; this pattern can be crocheted for any age and looks beautiful on any piece of clothing. The design is unique and straightforward, making it a perfect way to add color to any outfit. This pattern can be crocheted for any age and looks beautiful on any clothing piece. The design is unique and straightforward, making it a perfect way to add color to any outfit.
Blooming Crochet Flowers Pattern: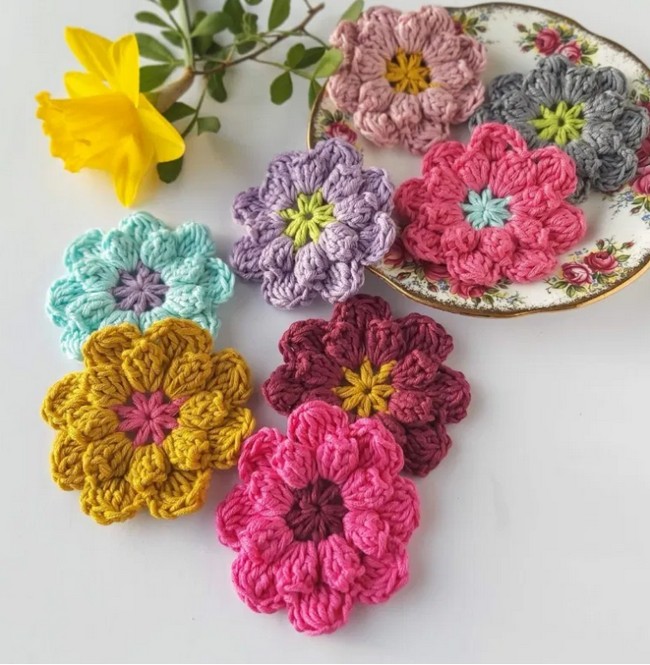 Using these blooming crochet flowers, you can make your home more attractive and make others come to your home. You can give this as a blessing to your friends and family. These blooming crocheted flowers will increase the beauty of your home. This blooming crochet flower is beautiful and has a firm hold on the surface. A crochet flower is a perfect gift for your loved ones, family, friends, and relatives. It will undoubtedly add beauty to your home. Blooming flowers are easy to crochet by using any colorful cotton yarns. This blooming crochet flower makes your home beautiful within a few minutes.
Poppy Flower Crochet Pattern: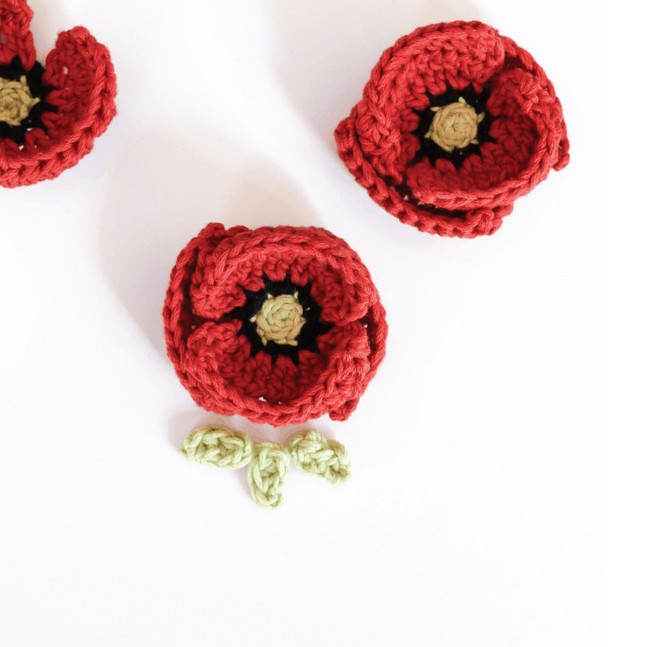 This poppy flower crochet-free pattern gives a great look to your home and makes it more special. This crochet poppy flower pattern is an outstanding addition to your home and makes it more special. The color has used green and red, but you can change the color if you want. You can crochet this easily without spending a lot of time and money. The beautiful and vibrant crocheted poppy flower is a classic. This pattern will permit you to make a bunch of colorful flowers that can be used to decorate any corner of your home.
Sunflower Crochet Pattern: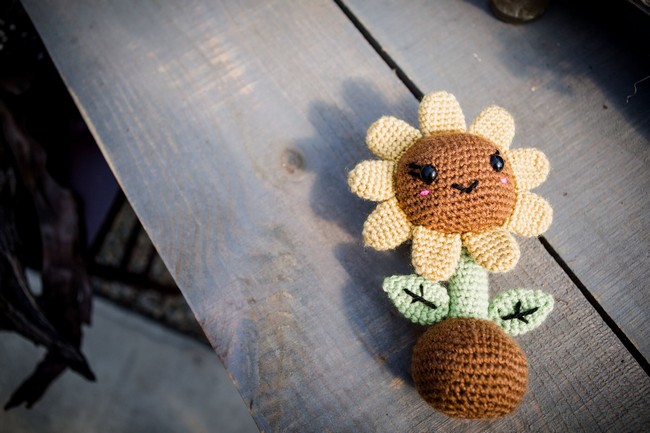 Crochet is a fun recreation that can be enjoyed by anyone of any age and skill level. If you want to create beautifully crafted pieces and have a great time, you should check out Sunflower Crochet Pattern. This beautiful crochet pattern is made with two materials. First, you must use yarn, and the second is a button. The artist created this flower so that it fits perfectly on any clothing. It will help you to make your dress more attractive than before. This flower does not require any special knowledge because it is an easy task for all of you trying to learn this art at home, so don't waste your time and grab this fantastic opportunity right away!
Crochet Flower Pattern: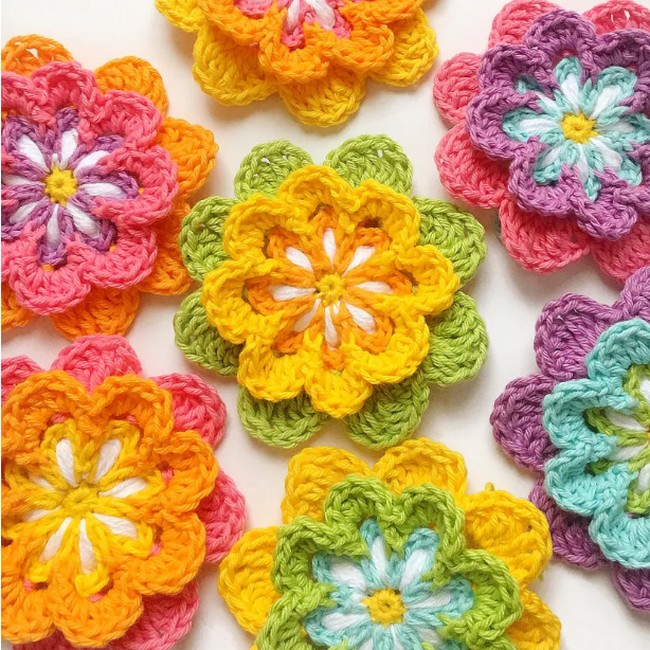 Do you need a crochet flower pattern to make your home more beautiful and elegant? If yes, you can make it by using this free crochet pattern. Add a pop of color to your home with this crochet flower pattern. This is a beginner-friendly project, so you don't need to be an expert crocheter to finish it. It's the perfect finishing touch to any room. This crochet flower will enhance the beauty of your home without having to cost a lot. This is a one-time investment and would last for a long. The pattern guide provides step-by-step instructions that make it easier to follow along and complete your pattern.
Happy Flower Decoration: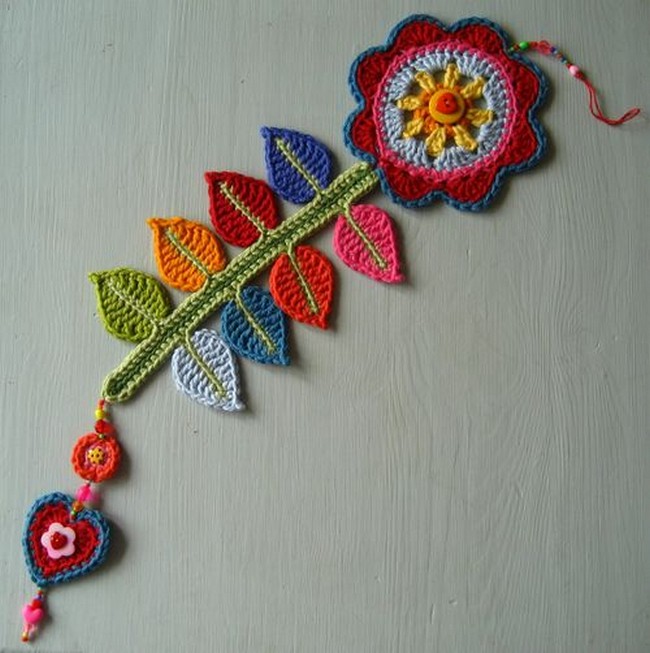 This is another happy flower decoration piece that increases your home's beauty and is easy to make. This cheerful flower decoration is the perfect addition to your home. The bright and colorful petals will instantly lift your spirits, while its large size makes it easy to spot no matter where you put it in your home. It is also an excellent project for beginners because it requires only basic crochet techniques and skills. You have to need cotton yarn. The colors used here are blue, maroon and red, but you can change them according to your choice. Added buttons to make it more memorable.
Crochet Flower Lotus Pattern: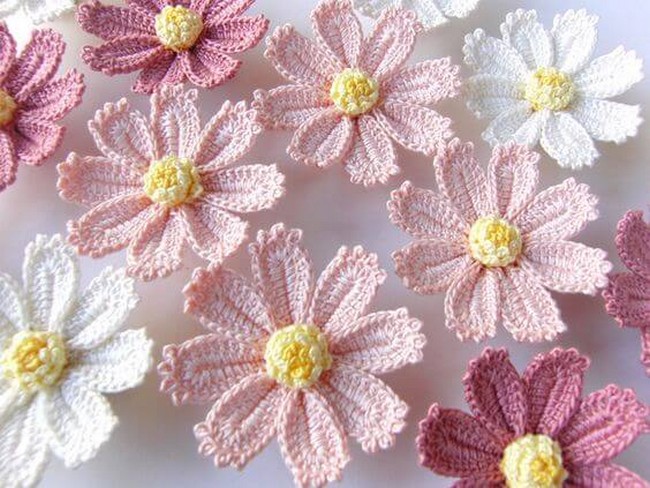 When you are looking for the ideal crochet flower to add to your home décor, then this is an excellent choice if you love crochet flowers. This beautiful crochet pattern will allow you to create a stunning piece of art that can be used in many different ways, such as hanging on a wall or a door in your house. Using cotton yarn means you can create this stunning piece as a gift for someone you love. This is a lovely lotus flower-free crochet pattern. This is a nice decoration for your home, but you can also use it to make some beautiful gifts too. You can make variations of the color and stitch according to your choice and taste. It is up to you.
The Never-Ending Wildflower: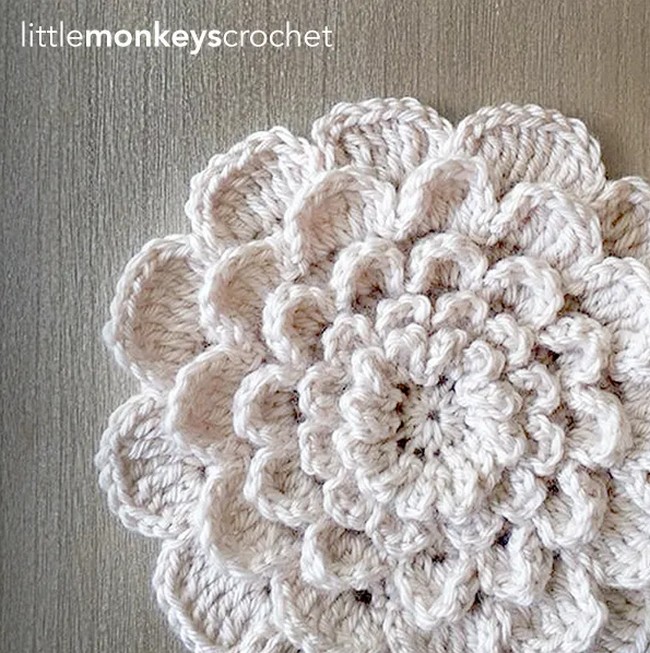 The Never-Ending Wildflower is a new elegant crochet motif created by me. It's the perfect crafty gift for a loved one or something to hang on your own wall at home. With some cotton yarn and a crochet hook, you can make this beautiful flower a decorative element in your house or give it as a gift for someone special. The size of this flower can be increased until it fits what you need. This elegant flower is easy to make and features never-ending petals that are sure to please. You can hang it on the wall of your home or use it as a gift for someone special in your life.
Easy Crochet Flower: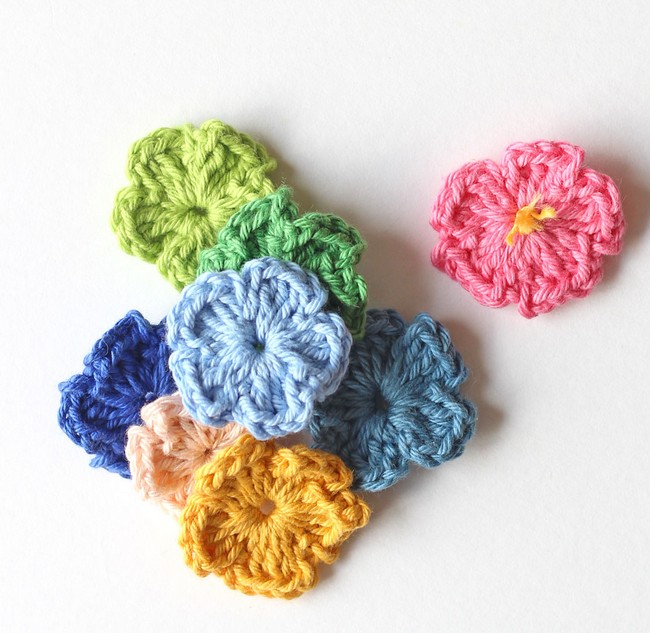 A flower, who could resist? A little bit of color can add a lot of fun to a home, and this sweet crochet flower is easy enough for beginners to make at craft nights with friends. The easiest to crochet flower, perfect for beginners. This flower is made out of three circles and then sewn together. Once you learn how to make this simple flower, you will be able to crochet all kinds of flowers. Learn how to crochet a flower with this easy-to-follow tutorial. Choose from many different colors and textures to make an accent piece for any room in your home.
Colorful Cosy Flower Shawl: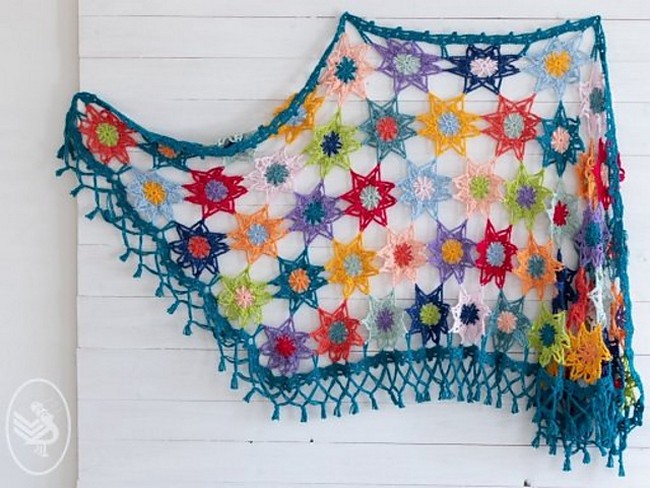 A comfortable, warm, and fashionable floral shawl made with synthetic fibers and decorated with large, colorful flowers. This fancy shawl will keep you warm and cozy while looking stylish wherever you go. The piece features a vintage-style flower print and a tie-dye effect to create a unique and modern look. Wear it over a tee, or dress it with your favorite pair of jeans. It perfectly combines warm, elegant, comfortable, and beautiful. It's very suitable for spring and autumn. Not only can it be used as a shawl but also as a scarf, hat, or poncho.
Free Crochet Flowers Pattern: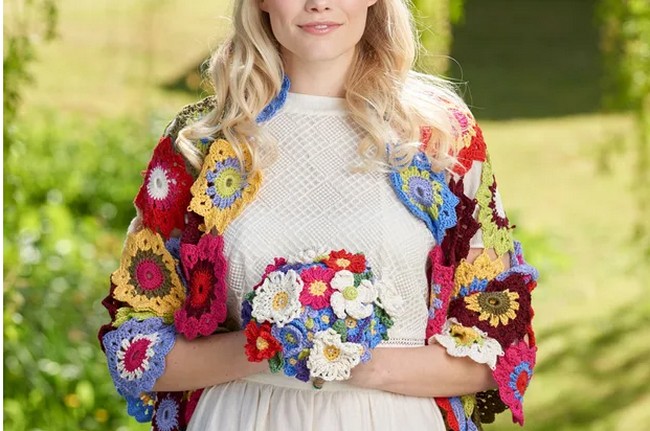 If you're looking for a DIY wedding bouquet that's both stunning and wilt-resistant, this crochet bouquet tutorial is for you. This quick and easy crochet flower pattern takes a break from your busy day. Just grab a hook, yarn, and some scissors, and you can put together this beautiful little flower in no time! Create your bouquet of crochet flowers for your wedding, for decorating your home, or for the flower girl in your life. These wilt-resistant and beautiful arrangements will last forever. This lovely crochet flower is an excellent choice for wedding centerpieces or bridal bouquets. You can make them as big or small as you like, in any color combination you want, so they'll suit any wedding style. Use them to fill an arbor or create a wreath on your head!
Crochet Flower Forget Me Not: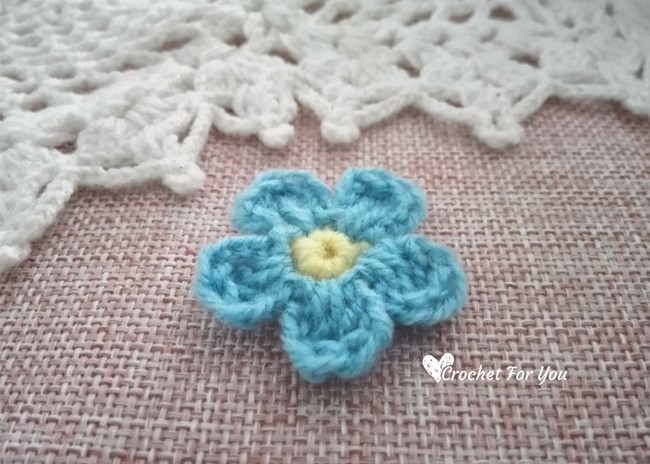 The crochet flower, forget me not, is a pretty and straightforward crochet flower that looks like the flowers. This flower is also called forget-me-not, so it's a very appropriate name for the decoration that you can use on your own clothes or other things. It uses crocheting techniques such as working in only back loops, treble stitches, and double crochet stitches. This crochet forgets me; no flower makes a great little accessory for your bag. It uses only two colors of cotton yarn and can be completed in one evening while watching your favorite movie! This is handmade flower crochet; it is suitable for all kinds of occasions.
Flower Wristers:
Cozy up to your favorite spring and summer outfits with these fantastic crochet flower wrist wraps. These cute flower wrist warmers are the perfect accessory for your spring wardrobe this year. Crochet these little flowers in various colors and pair them with your favorite cardigan or jean jacket. These gorgeous colorful flowers will add color, feel and style to anything you wear. In the spirit of color and fun, these wrist warmers could be the perfect finishing touch to any outfit. Crochet using super bulky yarn; they are quick and easy to make. The flowers add a playful touch of color that won't get lost on your wrists.
Exquisite Flower Doily: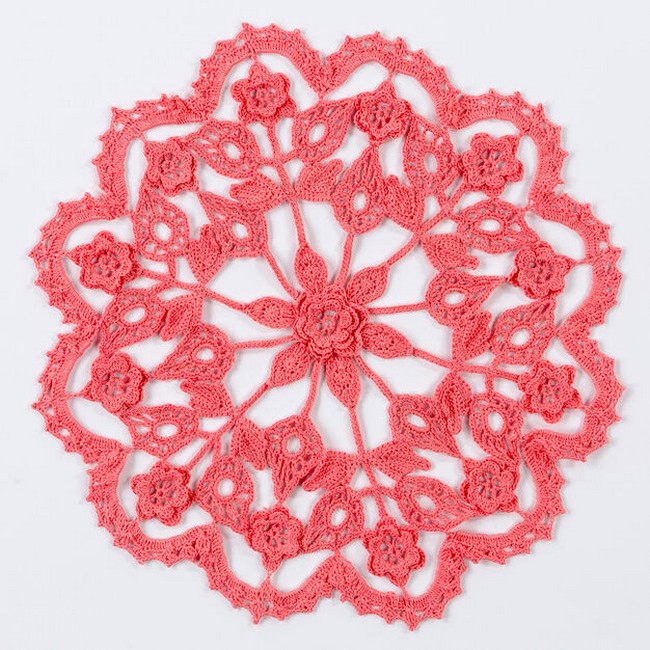 This exquisite crochet doily is perfect for your couch, end table, desk, or just to display. It is so gorgeous. The pattern is simple, easy to understand, and made by most women of all ages. You can make this doily for wedding gifts, Birthdays, Mother's day & Christenings Etc. You can make them in any color you like. It is an ideal decorative accent that can also be used as a placemat or table runner. The pattern is pretty straightforward, and the doily will look great on any table, whether in your home or at a holiday meal hosted by you! You can also use yarn to make wreaths, potholders, or other fun accessories.
Summer Bee Crochet Flower & Bookmark: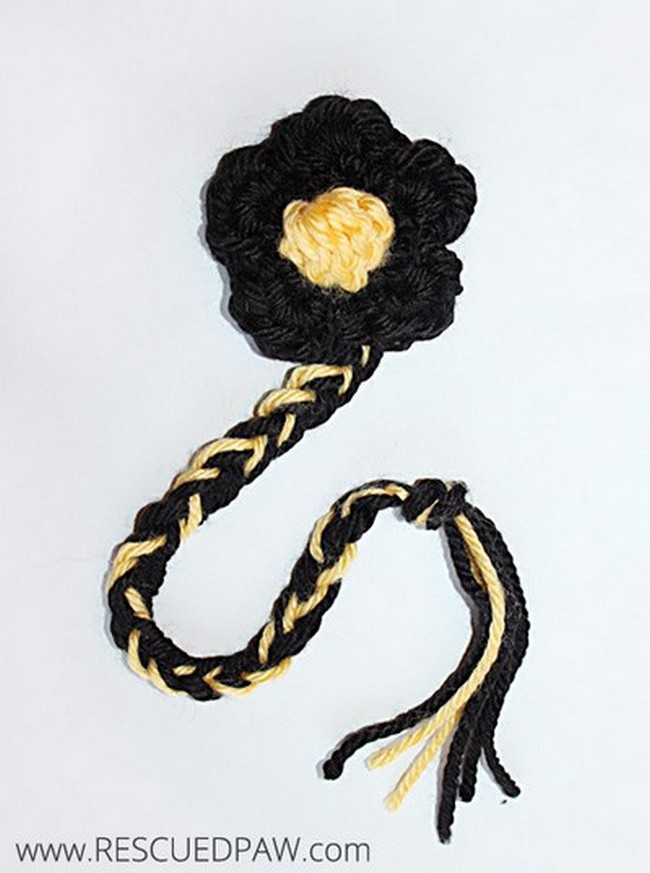 Summer Bee Crochet Flower & Bookmark is a beautiful pattern that makes it look like a bee. As we see the bees buzzing around us in the summer, when you see this beautiful crochet flower pattern, it will refresh the memory of beautiful days. This pattern is a perfect choice for summer crochet lovers. The beautiful black and yellow color combination give this pattern an actual bee-like appearance. Make fun using this pattern and make beautiful crochet bookmarks for yourself and your friends to wear as a bookmark in your books or share with others as a gift item.
So Simple Crochet Flower Pattern: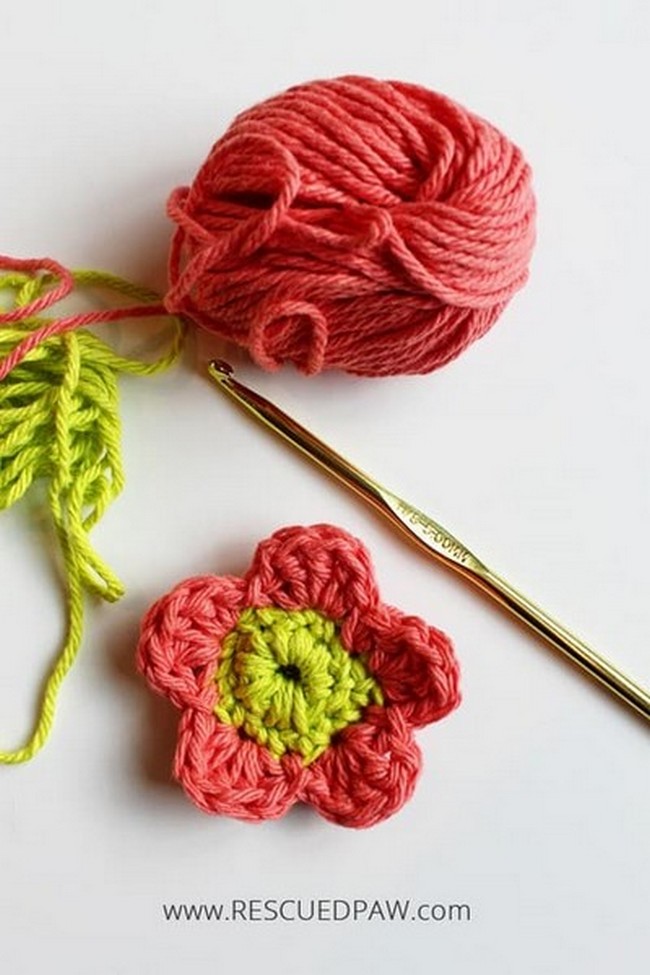 Are you looking for a beautiful crochet flower pattern? If yes, go through this post and make some stunning crochet flowers adorn your home furnishings. It is not only easy to make but also looks very pretty in every corner of your house. You need to choose the right color and bring it home décor. This crochet flower is easy to make and comes in colorful hues from which you can choose. It will be a perfect item for decorating your home or even as a project for a beginner who wants to ease themselves into the art of crocheting.
Crochet Flowers: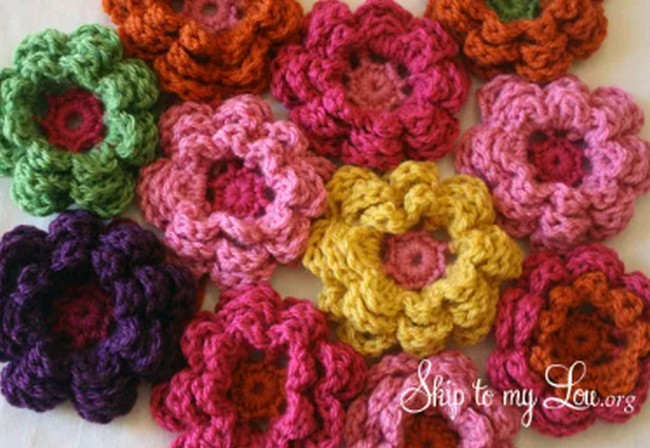 Are you fond of colorful flowers? If yes, you must try these crochet flower patterns. Make these patterns in different beautiful colors; it will be a superb addition to your home decor and your wearing accessories' embellishment. These crochet flower patterns are pretty straightforward and quick to make. These flowers can be made in various colors, embellish your home decor or make beautiful additions to your crocheted accessories. On top of it all, you can use leftover yarn pieces from other projects to make these crochet flowers.
Spring Flowers Poncho Pattern: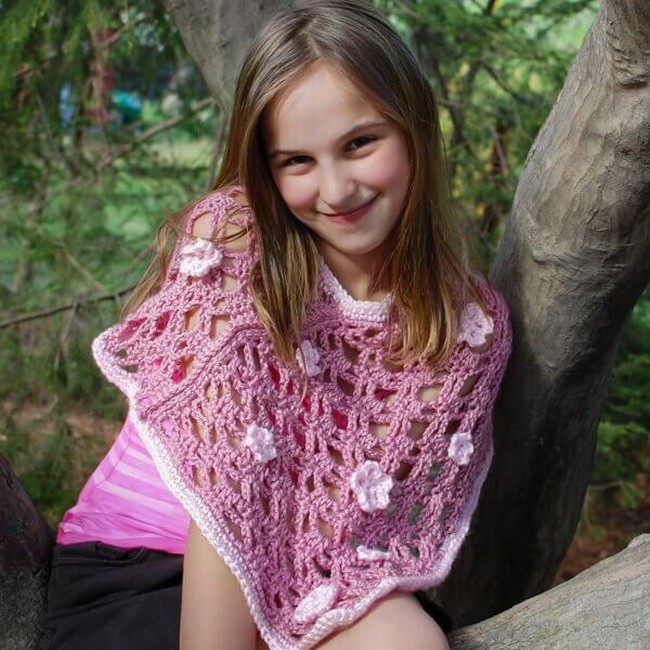 The Spring Flowers Poncho crochet pattern is perfect for a beginner. You'll love making this beautiful, colorful and cozy poncho. This border is a modern take on the classic granny square. It's a great project for practicing your crochet skills, creating something to wear yourself, or giving as a gift! Spring Flowers Poncho is a beautiful, delicate poncho you will love to wear. Easy to crochet, with a lovely ruffled edge and charming crocheted flowers on the front! Perfect for spring and summer!
Crochet Flower Lolli Holders: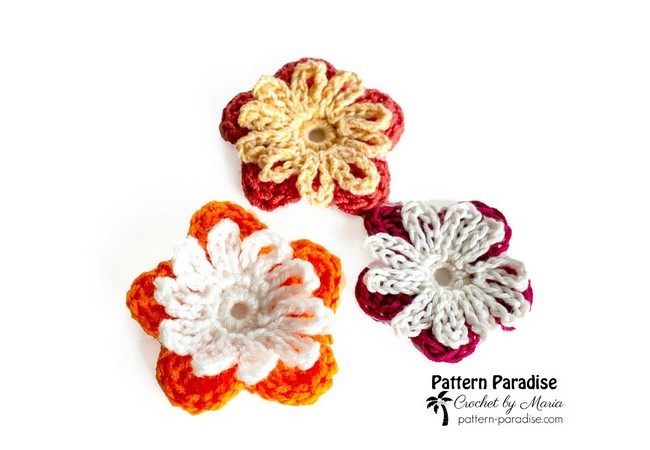 Make stunning crochet flower Lolli holders for gift giving. Amaze the special ones in your life with this easy and fun project. This free crochet flower Lolli holder pattern will make the perfect gift for your beloved ones and friends. It is a superb-looking style and exceptionally quick and easy to make. You can add this beautiful flower to a small vase or pot with a sweet lollipop for fun. This gorgeous flower can be used in small vases or jars with lollipops to make centerpieces for parties, get-togethers, and casual hangouts!
Spring Flower Hair Clips Free Crochet Pattern: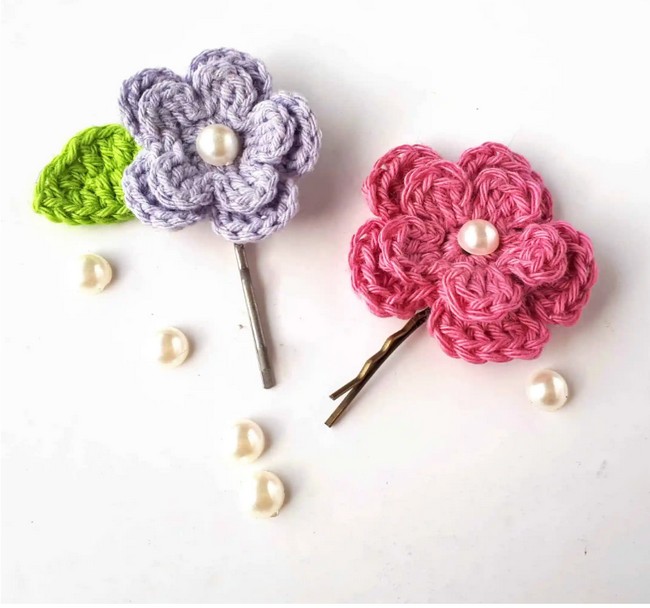 Crocheting is a fun hobby that everyone can enjoy. When you have finished crocheting your hair accessory, try wearing it to work or school as an added fashion statement. You may also want to make these flower cushions for your family home. This Spring Flower Hair Clip Free Crochet Pattern is a lovely craft to have fun crocheting. The pattern uses any bulky yarn or worsted weight yarn of your choice. It is also a perfect time saver project for busy mothers and crochet lovers who like making handmade crafts for themselves, their children, and their families.
Crochet Flower Bead Necklace: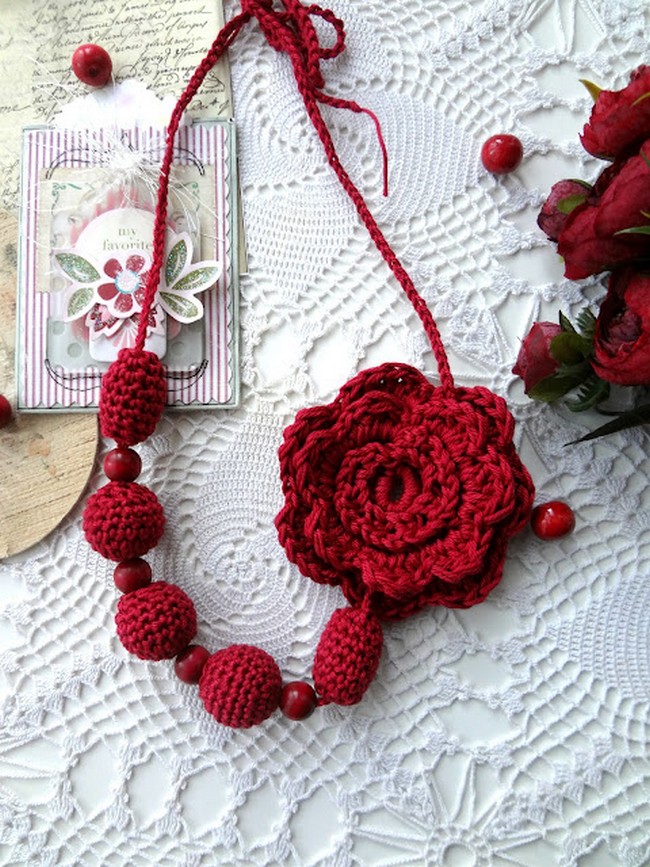 Do you want to express your creativity and individuality through your style? This crochet necklace pattern reflects that; it is so easy to make and can be finished in a short time. Are you looking for a splendid summer look? This pattern is the perfect project for summer, made of solid dark red color beads with white yarns and crochet flower beads necklace design; it gives a fabulous look when you wear it with casual outfits like jeans and a shirt. You can use this pattern with any bright-colored business; it will be an incredible addition to your style. This pattern gives a fabulous look in solid dark red color.
Crochet Flower Bookmarks: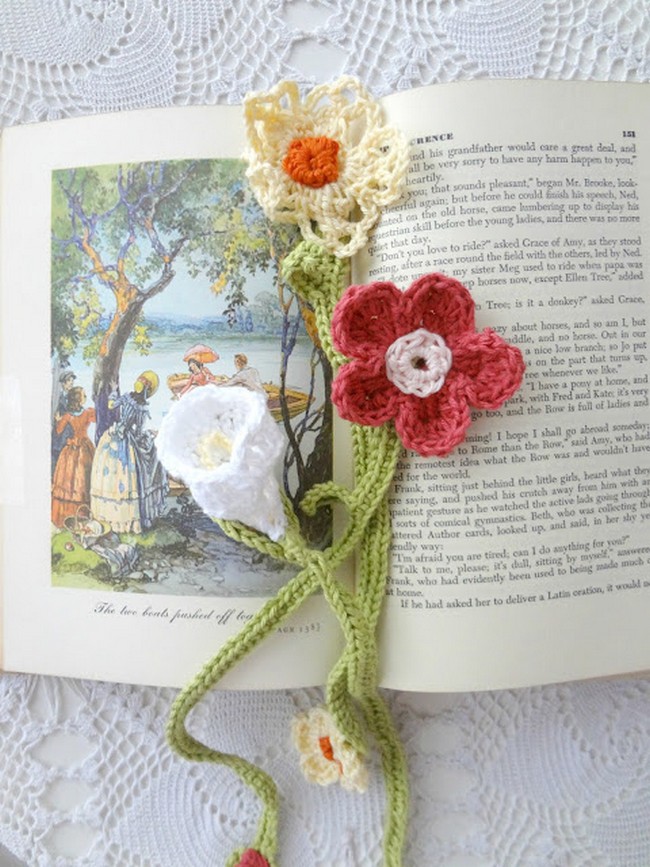 Handmade flower bookmarks are perfect for giving to a friend or keeping yourself! Create and personalize these beautiful crochet flower bookmarks using any color choice. These Crochet Flower Bookmarks are fun, easy to make, and can be made in many colors! The flowers are all the same design, but the buttons are optional. They can be used as bookmarks when reading or to hold your place in a crochet or knitting pattern while working on another project. Surprise a loved one with this gift they can use daily or give as a thoughtful stocking stuffer.