DIY Flower Mirror Ideas are a great way to decorate your room, whether it be your bathroom, bedroom, or living room! A flower mirror can change the look of any space. Because they are so cheap and easy to make, you can easily try out different designs until you find the perfect one for your home. The best part is that you can use any flower shape and color you want; there's no need to stick to traditional red roses. If you're intimidated by the thought of making your flower mirror, don't be! It's much easier than you might think. Here are some simple ideas that will have you designing DIY flower mirrors before you know it!
DIY Flower Mirror Ideas
Just like the sunflower, the flower mirror is a symbol of cheer and hope. Flowers are gentle and inviting but offer a strong sense of identity. That's why they're perfect for creating your flower mirrors. You can use flowers to accentuate a beautiful room, or you can use them to complement an existing, gorgeous mirror. Either way, the result will be delightful, whether you're using fresh or fake flowers.
DIY Flower Mirror ideas
Flower mirrors are a great way to add a little color to your room, brighten up a dull wall, and make it look more feminine. A flower mirror is a great DIY project for anyone looking for something that is easy but still has a big impact on the room. Here are some benefits of making your flower mirror:
It's inexpensive
You can make as many as you want
They're easy to customize
DIY Flower Mirror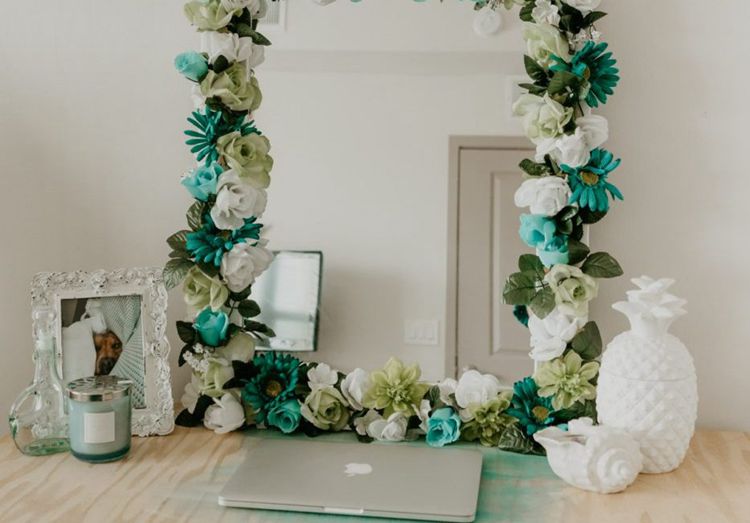 This easy DIY project can turn your mirror into a beautiful flower mirror that you'll love! All you need is a mirror, a hot glue gun, and flowers. Make this beautiful DIY flower mirror with your favourite flowers and a mirror. You can also make yours with a different number of flowers or try painting some! This simple task can do in less than an hour, and it is beautiful! Afterwards, you can hang the mirror in your room or add it to your dressing table!
Full-Length Flower Mirror For Girls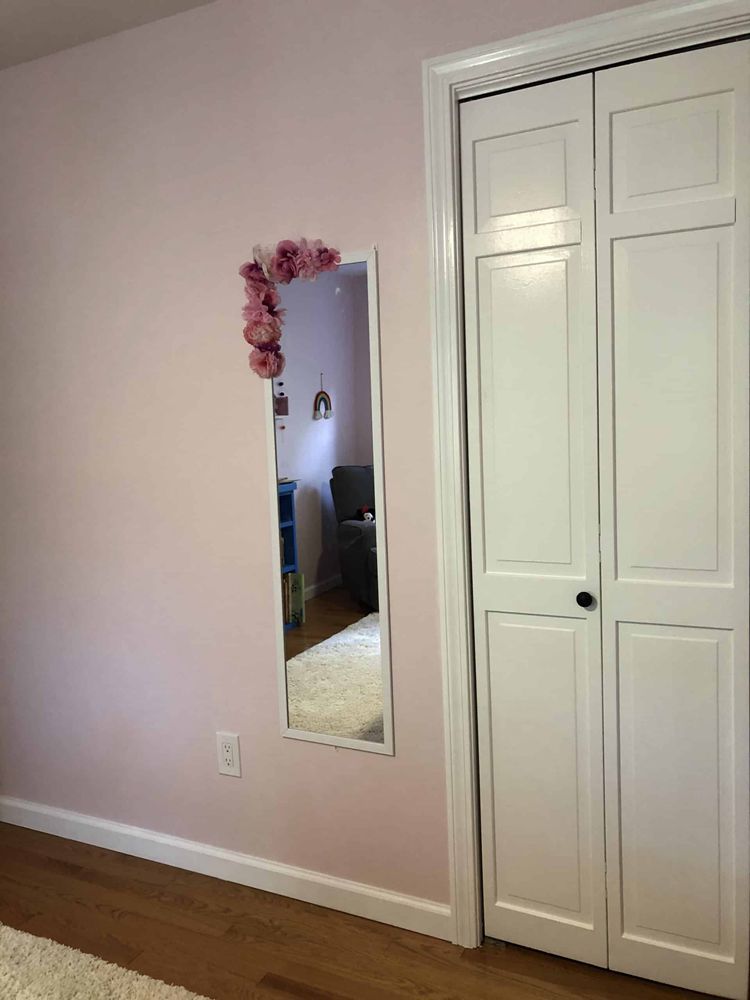 This DIY Full-Length Flower Mirror For Girls is a fun project to make with your daughter, niece or granddaughter. She will enjoy this project, and the finished product will look great in her bedroom or bathroom. This high-quality piece of furniture has a full-length mirror that allows her to see the whole image, while you can also tilt it towards yourself to check out your favourite outfit. This girly mirror features a cute flower border and a full-length mirror.
Modern Flower Mirror DIY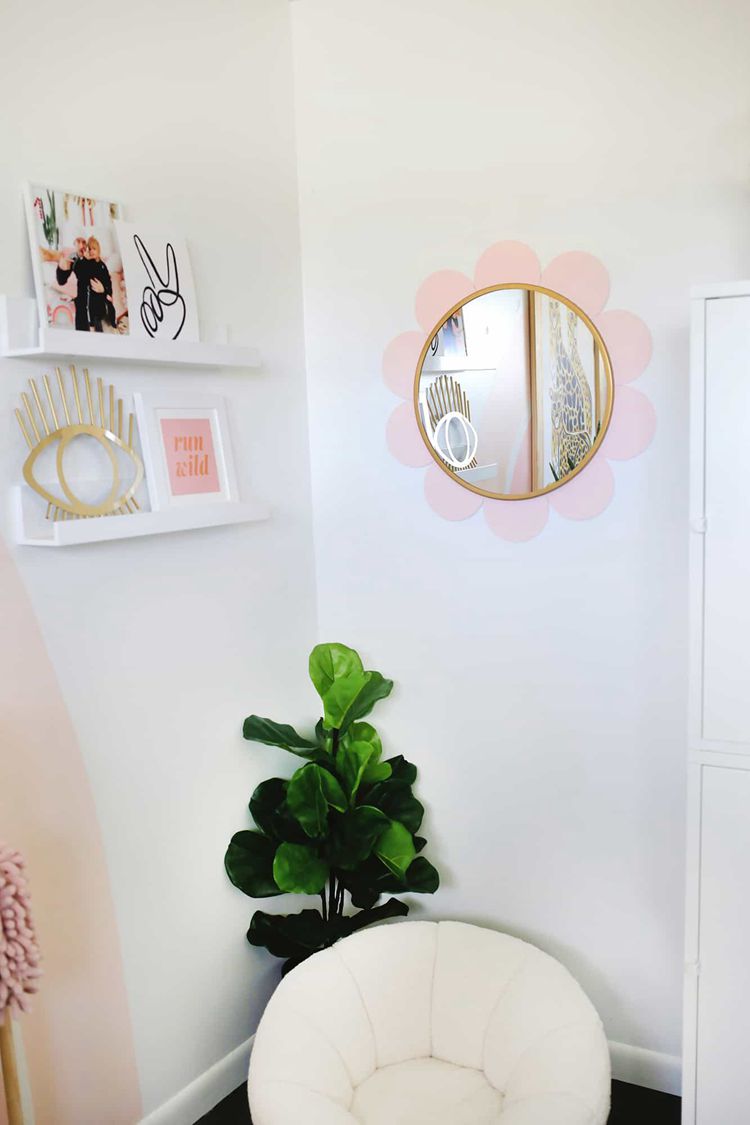 Whether you're looking to make a new decoration for your home or want to share a flower mirror with someone, this DIY modern flower mirror is easy to make. It requires simple tools and materials like a round mirror, glue and paint. Our guide will walk you through the steps to carve out the floral petals on your craft board or wood and attach your mirror. You can make a beautiful flower mirror with a round mirror and the shape of your choice. This DIY Modern Flower Mirror shows you how to create a unique piece of art for your home.
Fresh Flower Framed Mirror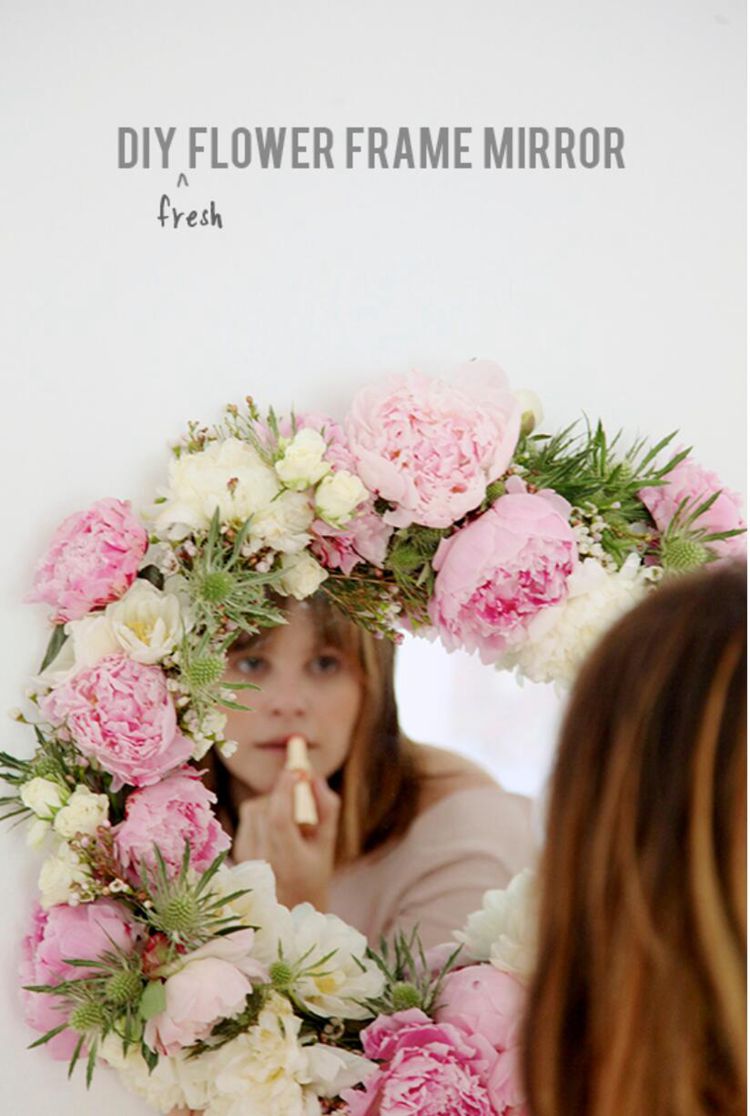 It's easy to transform a plain mirror into a charming art piece with this fresh Flower Framed Mirror. The DIY Fresh Flower Framed Mirror is all about beautiful symmetry, featuring a clean-lined frame that complements your decor with ease. The modern style is neutral, so it will blend with any colour palette and look perfect whenever you choose to hang it. This project requires minimal materials and simple construction steps, meaning you could have a whole collection of new flower frames in one afternoon!
DIY Flower Mirror With Lights
So, you are looking for a quick and easy way to add some extra colour to your room. Look no further because this flower mirror with lights will be just what you need. It will also save you money by using inexpensive materials and items you probably already have around the house. Follow along with the video guide; it shows you how to make one of these beautiful mirrors in just a few minutes! This beautiful DIY mirror douses your room in the beauty of nature, so turn up the heating and enjoy your relaxing space.
How To Make A Flower Mirror
One of the easiest DIYs, the flower mirror is a perfect addition to any room. Watch this video to learn how to make a flower mirror using items you likely have around the house in just minutes. This mirror will surely add a pop of color to any room of your house. It also makes for a great project for the beginning or intermediate woodworker. If you are an advanced woodworker, this would also be a great skill builder. This step-by-step project will help teach you how to cut angles, mitre, and make mitres while using a simple frame and adding some touches of flowers with tape to dress it up!
Easy And Affordable Flower Mirror
This easy DIY project makes a great gift for your mom, sister or best friend. You'll be amazed at how affordable it can be. This flower mirror is so fun and elegant. People give flowers more than they did in the past, but they're also more likely to display them in an unexpected way that is thoughtful and presents a bit more flair than your typical bouquet. This flower mirror is a fun, easy, and affordable way to add a pop of color and pattern to your walls. You can make one for every wall in your house too!
Quick Flower Mirror
This DIY Quick Flower Mirror is so easy and trendy; you can make it with any colour. This quick and easy diy project makes a beautiful statement piece in any room. This quick and easy DIY mirror would be the perfect addition to any room. This is an excellent option for people who want to save money on home decor but are still looking for something unique and not overpriced. Even if you aren't the craftiest person around, this is something anyone can do!
How To Decorate A Mirror With Iron Flowers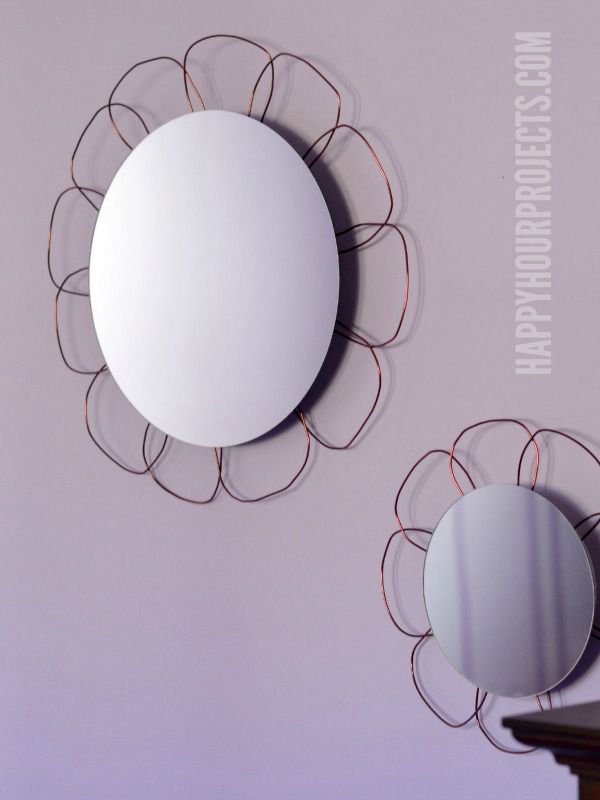 If you want to spruce up your room with a touch of unique style and creativity, then your best choice is the DIY mirror flower. This mirror isn't just a simple addition to your décor; it will also enhance its functionality through its unique design. You can create an amazing design that will suit any theme or color in your home by following these step-by-step instructions. Make this DIY flower mirror to decorate your room. All you need is a mirror, a hot glue gun, and iron flowers. It is easy to make and can be done in 10 minutes.
DIY Floral Mirror Guide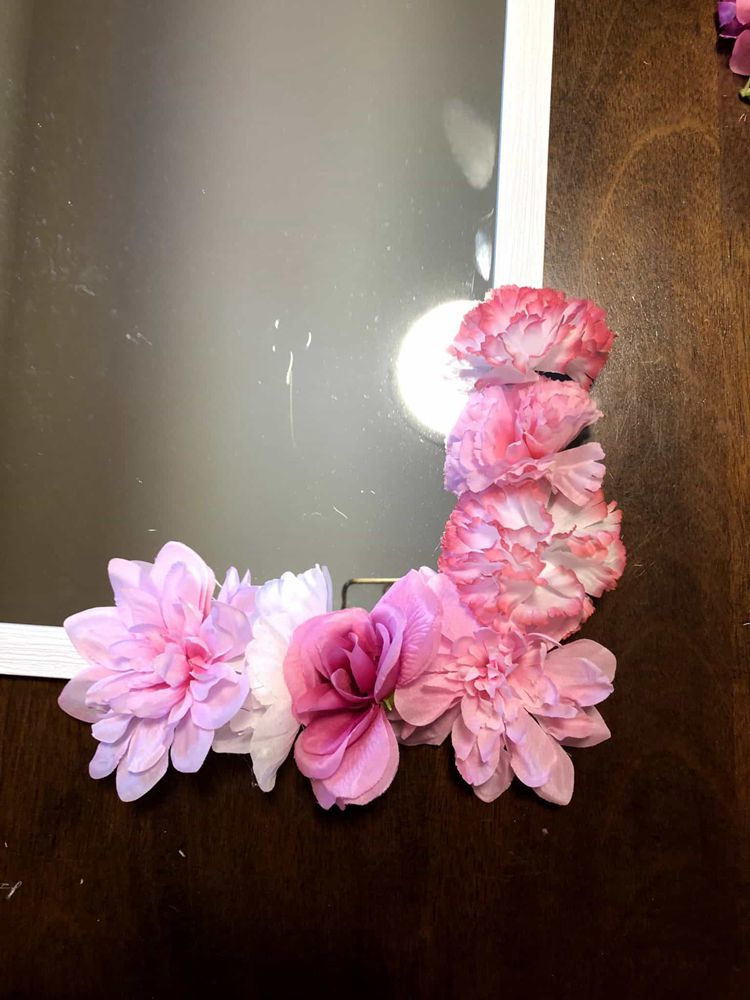 You can also try making a DIY portable flower mirror; that would be a fantastic gift. This is very easy to make and a good project for beginners. A portable flower mirror is great for anyone, especially teens and pre-teens who love fashion and beauty. It's also an ideal gift for your friends or loved ones, and you can personalize the design with their favorite colors and style of flowers. If you have a little time, some creativity, and a few tools, you can create a DIY floral mirror that perfectly accents your home decor. Learn how to paint your flower mirror in this step-by-step guide with helpful tips and tricks for getting professional results.
40-inch Lotus Flower Mirror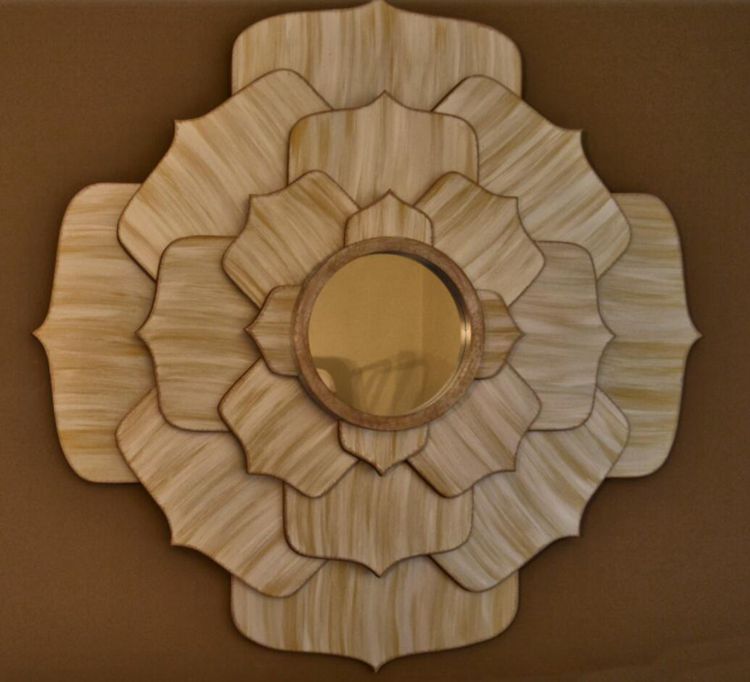 The DIY 40-inch Lotus Flower Mirror is versatile for any room. The design of this mirror is simple so that it will go well in any space. It can be used as the main attraction in your living room or bedroom or as just a tiny detail piece on the wall. This Flower Mirror is an amazing design that will add class and elegance to your home. It requires a little bit of patience, but it's worth the effort. This can be a great gift idea as well.
Anthropology-Inspired Floral Mirror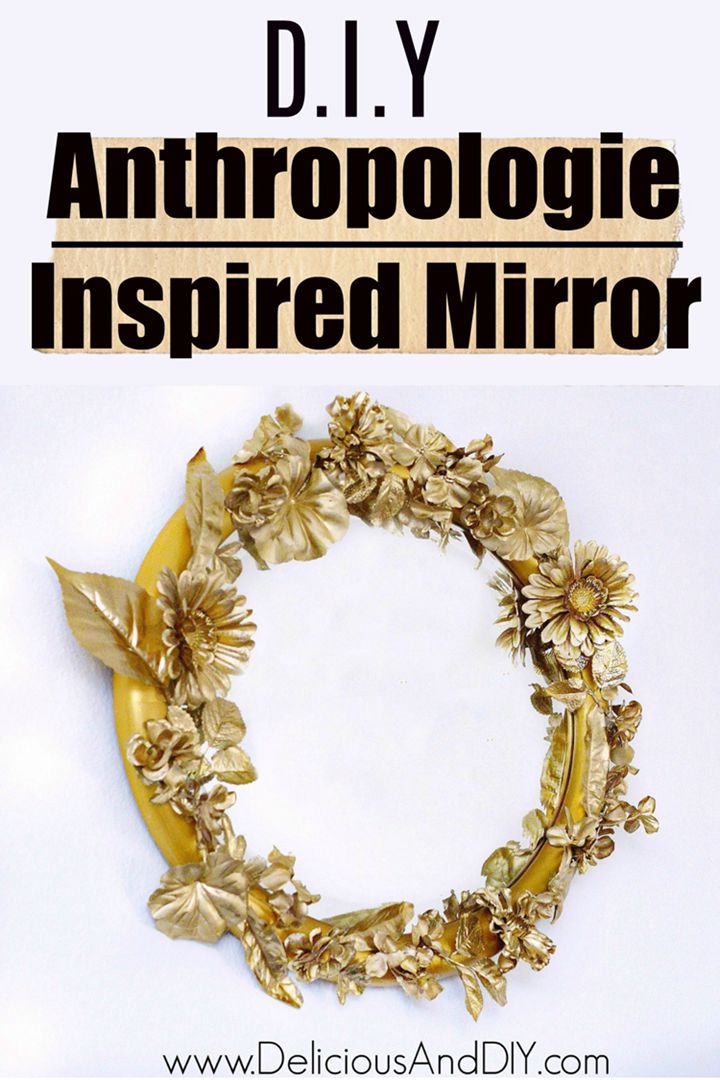 Transform your space with our DIY Anthropology-Inspired Floral Mirror, a fun and inexpensive way to add style to your living room or bedroom. The mirror features a vintage-looking frame made from distressed wood and a round, rustic beadboard backing that reflects the vintage hues of the glass in an eye-catching way. Making a framed mirror is not as difficult as it might sound: You need some extra hands to hold things in place while you hammer and glue.
Flower Mirror With LED Fairy Lights
DIY Flower Mirror With LED Fairy Lights. This is the perfect DIY project for ladies who want to make their beautiful flower mirror with a wow factor! The best part about this design is that you can get creative with your flowers and how thick you make your frame, but if you're unsure where to start, there are some easy steps to follow. So grab your floral wire, and let's get making! This easy DIY project uses inexpensive flowers, LED fairy lights, and a tape gun to create an eye-catching statement piece.
DIY Flower Mirror
Mirrors are great accents to any room. They can add a lot of colors, whether framed or not. Here's an easy DIY project idea if you want to create your own flower mirror. This DIY is simple and can be done in less than 10 minutes. All you need are different colors of flowers, a mirror, a hot glue gun, and a few minutes of your time. The result is so rewarding, and the best part is that it will make your room look more vibrant and lovely.
Dollar Tree Flower Mirror
Don't you hate it when you go to the dollar store and spend $10 on one thing, only to get home and realize you shouldn't have bought that item in the first place? This easy DIY Dollar Tree Flower Mirror turns an ordinary mirror into a stunning display! You'll need just two supplies and under five minutes of your time. Once you see how easy it is to make, you'll get crafty for every room in the house! What do you think?
$20 Flower Light Mirror
Add a touch of elegance to your room with this easy-to-make DIY mirror. You can add any plants or keep it simple with just the flower in the centre. This DIY project, once complete, will enhance your room and add a little something special. This flower mirror can be hung on the wall or placed on a DIY Mirror stand. Use any hanging wire to hang it up. The idea behind this project is to make something beautiful for less.
Pretty Flower Mirror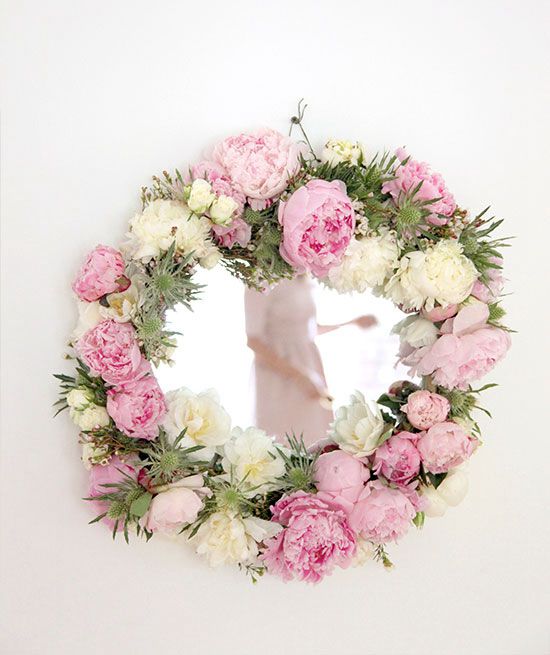 Add a pop of color to your walls and home decor with this gorgeous flower mirror! Inspired by a beautiful flower, this mirror is just right for your vanity or bathroom. It's easy to create with the basic materials and tools you already have in your home! You can paint the flowers any color you like, and they will look great on any wall. Such a fun project to do with your friends, family, or even yourself.
Flower Mirror Craft For Spring
Spring has arrived! What better way to celebrate than with a fun mirror project you can do in minutes? The tutorial shows a way to make a beautiful flower mirror that will make your room look great. This easy DIY flower mirror craft is inexpensive and fun to add springtime sunshine to your home. You can use any frame, whether a circle, square or rectangular, for this springtime craft.
DIY Saturday Egg Carton Flower Mirror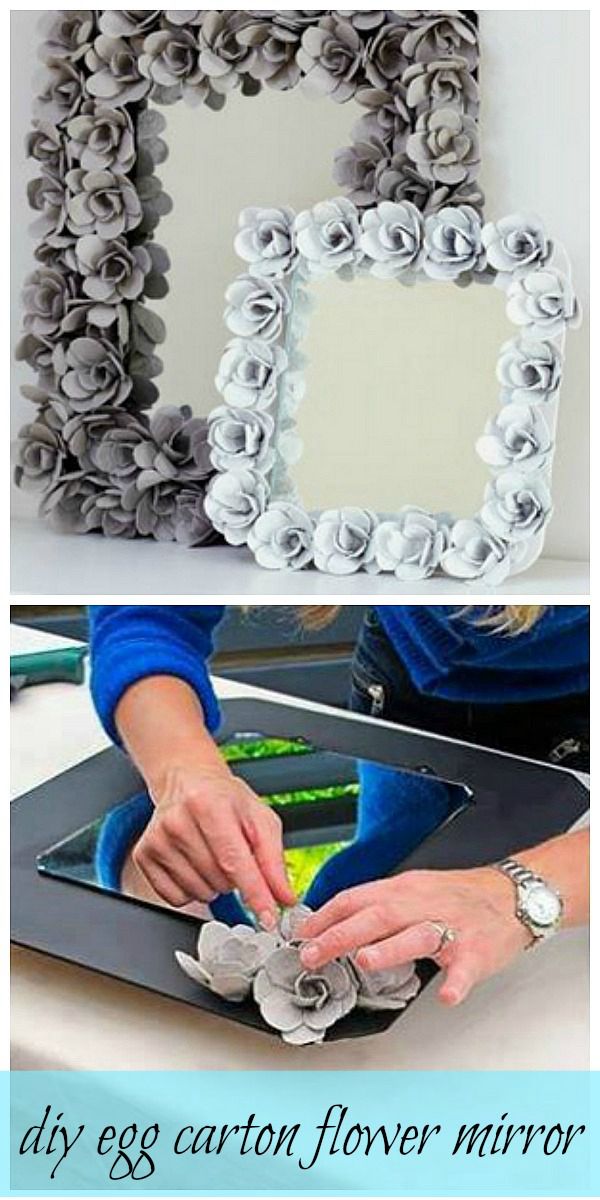 It's easier to arrange flowers inside an egg carton than to arrange them around your mirror. This makes it easier to make small adjustments as you decorate to get the exact look you're going for. The result is a pretty flower mirror that looks professionally done but was an easy DIY project! The DIY Saturday Egg Carton Flower Mirror is a fun, easy, and frugal way to add some color to your home.
Dollar Store Flower Mirror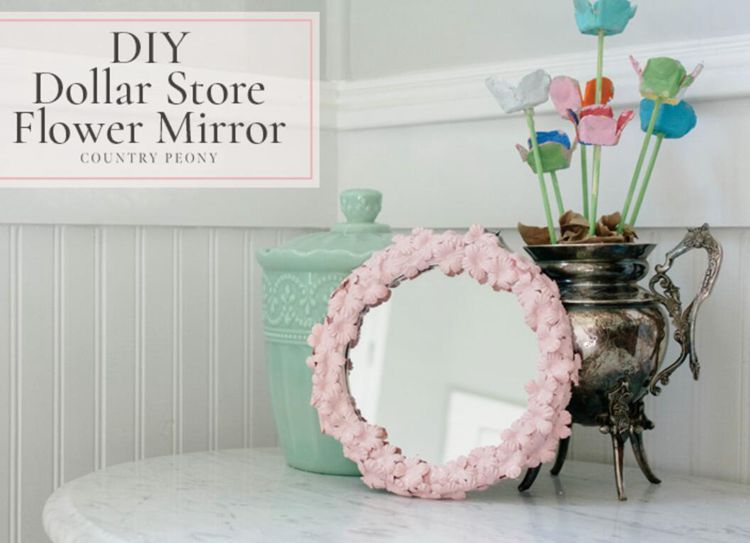 The easiest way to add some color to your bathroom? With a DIY flower mirror! This project is so simple and inexpensive that you'll want to make all your mirrors this way. Your bathroom mirror, or any mirror in general, can become a canvas for your creativity — and as a bonus, it's also a quick way to personalize the space affordably. All you need are a small, clear-looking bathroom mirror, spray paint, fake flowers, and ribbons.
DIY Mirror Flower Box
Decorate your mirror with a flower box by DIY experts. This video tutorial covers the ins and outs of making your custom mirror design. Do this beautiful project for yourself or gift it to a friend. A really easy way to make a mirror look like a framed piece of art! It can be done on any mirror, for any space in your house, and looks great with flowers, succulents, and herbs.
DIY Floral Mirror With Lighting
Show off your style with this floral mirror, which is the perfect accent for any space. The design is simple to create. You only need floral fabric, floral foam, and LED lights. Add the built-in lighting to make it even more gorgeous! Decorate your home with this simple DIY floral mirror. The soft-colored flowers highlight the natural beauty of each room while also bringing a splash of color to your space. This DIY is perfect for those looking to elevate their home decor on a budget.
Affordable Floral Mirror Decor
Organize accessories in your bathroom, dresser, and cabinets with this floral mirror. You'll need a glass mirror that fits the size you want, a bottle of Windex to clean it with, a hot glue gun and glue sticks, and an E600 adhesive for attaching everything. Place flower petals of different colors in rows along the mirror's edges until it looks as colorful as possible. This beautiful floral mirror is sure to be a showstopper! With its bold, bright colors and fresh, flirty flowers, this DIY project will inspire you to try making your own wall decor.
Flower Mirror Wall Decor
If you love flowers and enjoy decorating, why not create your own DIY flower mirror wall decor? This project can be as simple or sophisticated as you want. A mirror wall is an extremely chic way to visually enlarge and brighten your home's space. The best part about creating this effect is that it's so easy! Add flowers, and you've got a unique centerpiece for every room. The steps are easy to follow, and the result will be amazing!
Lighted Flower Mirror DIY
Wouldn't it be great to have a lighted mirror that you could use in your room or even outside? This would be perfect for indoor and outdoor parties. Turn your home into a luxury spa at any time of day and night with this illuminated wall mirror by placing flowers on the mirror base and illuminating them with colored LED lights. Watch the magic unfold as you create an enchanting ambiance and brighten your surroundings. Create a beautiful addition to your room with this DIY Lighted Flower Mirror. This easy project is perfect for beginners and looks great every season.