After a long day of working or playing outside, there's nothing better than relaxing with friends by a fire. But before you grab your matches, let's think about fire pits differently. Instead of using wood for fuel and implementing bulky grills, try these fire pit ideas that will help you upgrade any space. Whether making one for yourself or gifting it to someone special, these DIYs will surely get you going! It doesn't get much better than the smell of a roaring fire. Here are 13 DIY brick fire pit ideas you can start on today to take full advantage of those cool spring evenings.
DIY Brick Fire Pit Ideas For Backyard

There's something about sitting around a fire pit that makes you feel warm, safe, and relaxed. Building your own brick fire pit is a project you can take on as a family or do yourself if you're ambitious. All you need is suitable materials and a little DIY spirit. These 13 projects range from simple to elaborate, but they all deliver one thing — backyard ambiance at its finest! DIY brick fire pit ideas to create a warm and cozy outdoor living space. These DIY projects are perfect for your backyard and will be the talk of the neighborhood!
Benefits Of DIY Brick Fire Pit Ideas
DIY brick fire pit ideas are a great way to add value and beauty to your home. This is one of the best DIY projects you can do for your backyard or front yard. You will increase the value of your home and get a place where you can relax with family and friends.
There are many benefits of DIY brick fire pit ideas, and here are some of them:
It saves money
It's an easy project
You can make it any size that you want
You can personalize it according to your taste
Build A Fire Pit In An Afternoon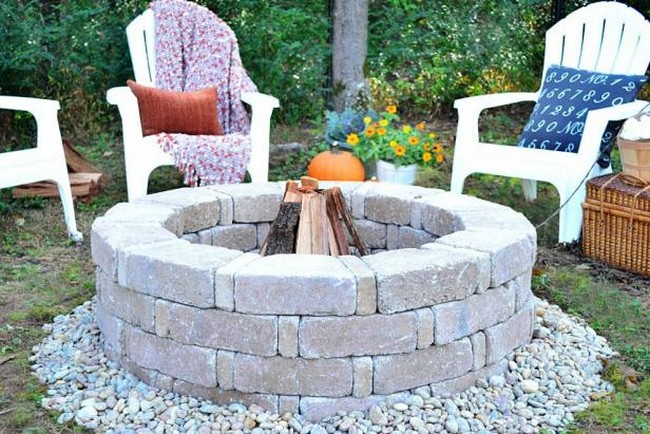 Keep your family warm and cozy while camping with this DIY Fire Pit! It's easy to build and can be built in the afternoon. Building a fire pit is a great way to create a beautiful and elegant focal point in your outdoor space. Rather than spend big money on an expensive store-bought fire pit, you can make one with this easy diy project. Build it yourself and add a low-maintenance patio feature sure to draw compliments from family and neighbors.
You can also see: DIY Adirondack Chair Ideas 
How To Make a Brick Fire Pit
Learn how to make an outdoor fire pit for cooking and heat. With some time and DIY tools, you can make your own brick fire pit to enjoy during the cold seasons. Whether you're looking to cozy up your backyard, expand the living space of your home, or host a casual get-together, making your own brick fire pit will be one of the best DIY projects you will ever take on.
Brick Fire Pit
A fire pit is an excellent addition to any backyard, deck, or patio. This DIY Brick Fire Pit will give you times to sit around the fire with the nearest and dearest. Its simple yet stylish design adds elegance to your backyard while providing warmth during cold nights. This DIY project is customizable and easy to build. With some bricks, terra cotta pottery, a few rocks, and various sizes of metal mesh, you can create your own personalized fire pit!
How to Build a Fire Pit with Wickes
Fire pits are a fantastic addition to any garden, patio, or decking area. This guide will tell you everything you'll need to know about making your own fire pit, including which materials to use and what fuel to use for your fire. This Fire Pit has a compact design that makes it easy to store and portable. It is the perfect addition to any garden and has an attractive brown finish.
How To Build A DIY Fire Pit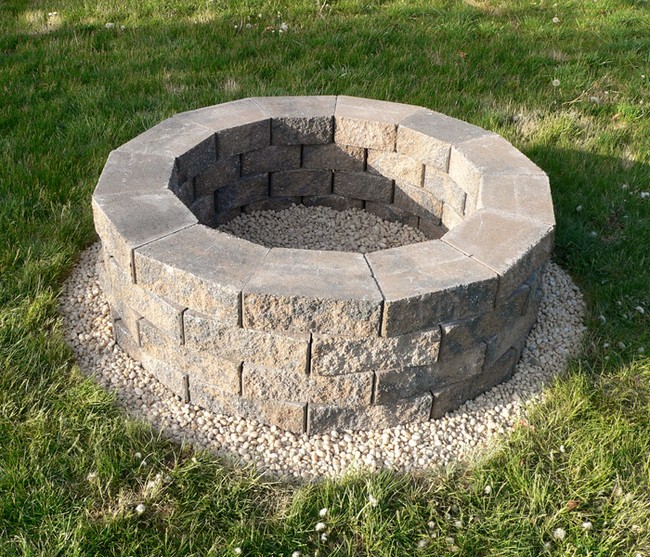 This DIY Brick Fire Pit is a great way to have an outdoor fire without the hassle of maintaining one of those expensive, inflexible fire pits with legs. This will help you get a roaring fire going without much effort and the need for special tools or any concrete. Make your own fire pit with bricks, rocks, and mortar. An elegant yet sturdy DIY concrete fire pit can be designed in many styles, from rustic to contemporary.
How To Build A Brick Fire Pit
If you love the look of a brick fire pit but don't want to spend the money on one, it's easy to create your own that can be used year-round. This DIY brick fire pit project is surprisingly easy to complete with little effort and only requires a few tools. The DIY Fire Pit is a simple and attractive way to bring warmth, ambiance, and entertainment to your outdoor space. You can make this project using bricks, plastic blocks, or stones. It makes an excellent centerpiece for dinner parties, garden parties, and more.
$50 DIY Fire Pit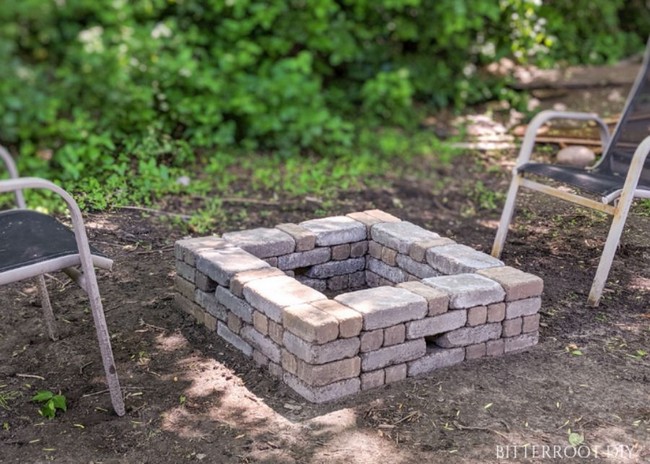 This amazing DIY Brick Fire Pit can be made for $50 in just a couple of hours. All you need to do is fill your fire pit with concrete, add some bricks and watch the heat unfold! Create a cozy, portable fire pit in your backyard with this super-easy DIY project. It's the perfect solution to cold nights and scorching days. Of course, you can create your own design, shapes, and sizes, but it is a straightforward DIY project.
DIY Brick Fire Pit Made With Leftover Fireplace Bricks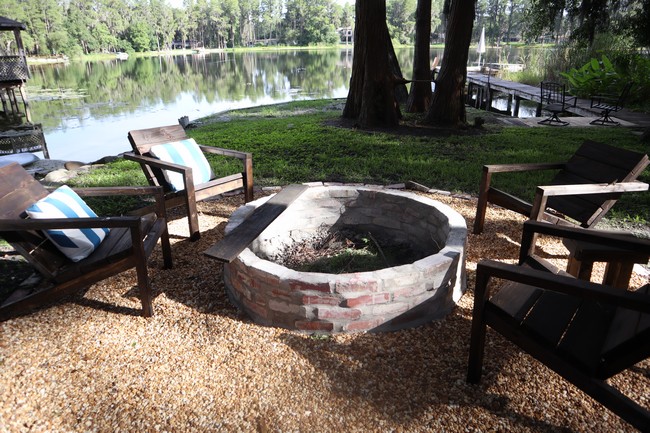 Build this rustic brick fire pit from scratch in your backyard and enjoy the weather with friends and family. With just a few leftover bricks, you can create the perfect backyard centerpiece for sitting around a warm fire. This DIY fire pit is built from leftover fireplace bricks. It's a fun project that only takes a few hours to complete. "This DIY fire pit is perfect for adding personality to your backyard. Made of old fireplace bricks and a few other simple materials, this project is easy (and cheap!) to do.
Brick Wide Rocket Stove For Grill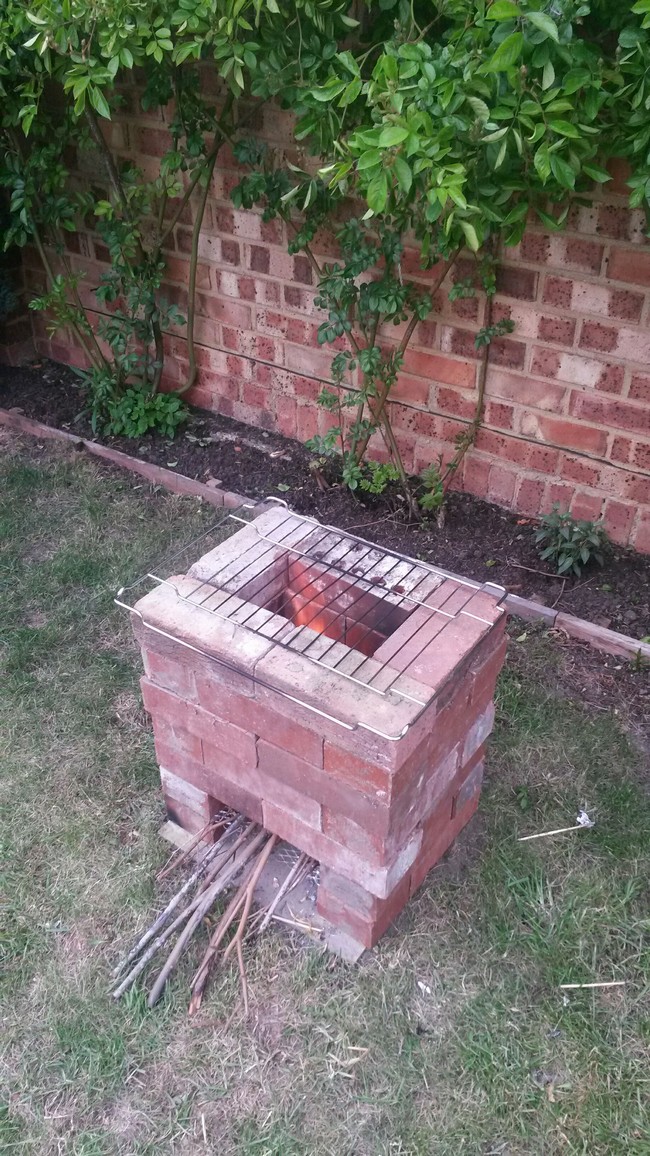 A brick fire pit can be the perfect addition to your backyard or patio. This project is low-cost, easy to build, and adds personality to your outdoor area. This DIY wide rocket stove will add an elegant accent to your outdoor living space. Designed for low, controlled fire, this project does not require a chimney. This wide rocket stove is built from bricks, making it easy to construct. The fire pit can be used year-round to build a fire and warm your hands on cold nights.
Also see: Best DIY Grill Station Ideas
How To Build A Diy Fire Pit For Only $60
DIY Brick Fire Pit is the perfect way to add a personal touch and make your backyard more enjoyable to spend time in. Building a brick fire pit does not take much money or time, and anyone with basic skills can build it. In this tutorial, you'll learn how to build a fire pit out of bricks that are perfect for entertaining friends or just sitting around the fire pit on your own. You don't need any fancy tools or special skills.
Budget Fire Pit From Reclaimed Brick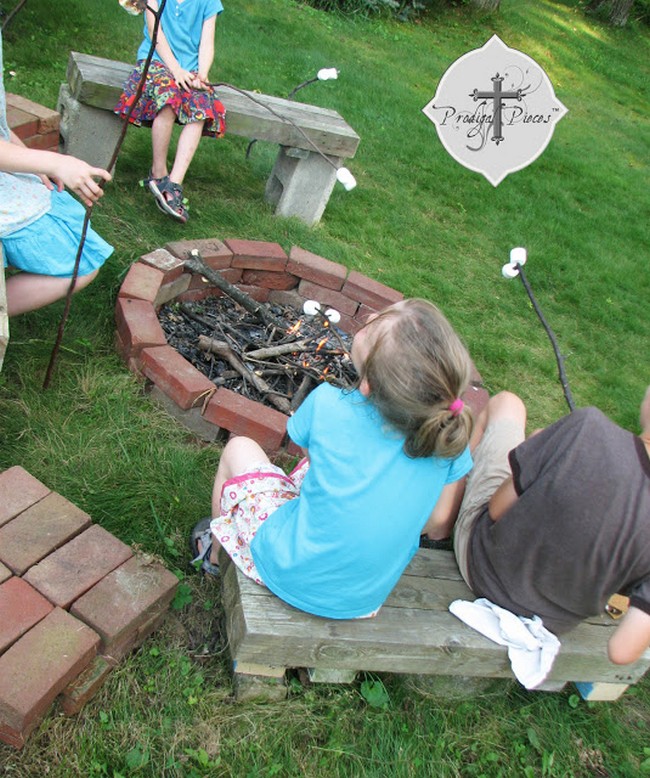 Recycle your old bricks into a giant DIY fire pit! Explore the elegant simplicity of a DIY fire pit made with reclaimed bricks. Made with a simple design, this affordable project works in both modern and rustic settings. This project is easy to do and cost-effective. For this project, you can use the materials you have on hand, plus some reclaimed bricks. Enjoy the warmth and beauty of a proper fire pit without breaking the bank. A DIY budget fire pit is easy to build with a few recycled materials.
Brick Fire Pit Design Idea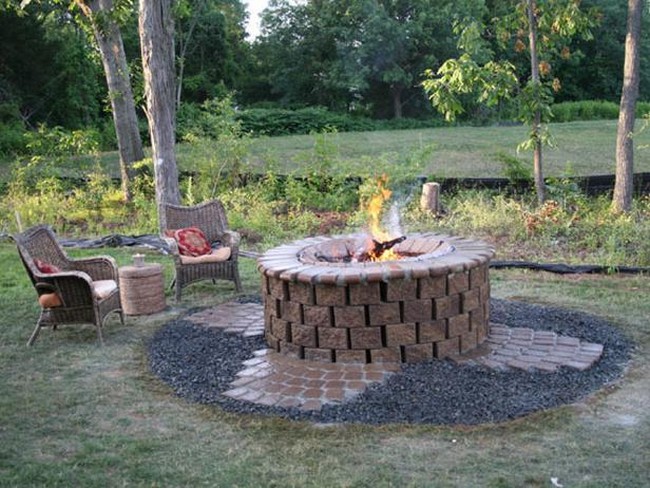 This DIY Brick Fire Pit is like a little piece of heaven on your patio. It's a beautiful addition to your outdoor living space that you can build yourself with minimal effort and few materials required. Enjoy fun evenings at your next backyard get-together with a DIY brick fire pit. This design idea allows you to create the fireplace design of your dreams using bricks and some simple building materials. The unlimited style options ensure you can create a fire pit that matches your home's design!
How To Build An Excellent Brick Fire Pit For Your Backyard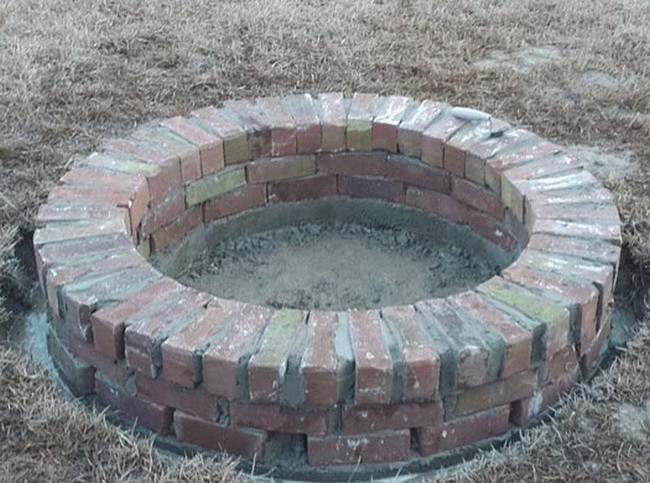 If you're looking for a build-your-own brick fire pit, here's how to do it. Making your brick fire pit with the right parts and materials is straightforward. Building your own brick fire pit is an excellent way to personalize your backyard while adding a functional element. This DIY fire pit project is easy to make and inexpensive. You'll only need essential tools and a few bags of cement. By the end of the day, you'll be sipping beers around your new brick fire pit.