Crochet cowls are perfect for winters and fall for keeping your neck warm and cozy. They really bring stunning style to your outfits and make them more fashionable. You can find a lot of free crochet cowl patterns here with different color combinations, stitches, lengths, widths, and sizes, but it is not easy to find the right one you want. So we collect 25 super cute and cozy free crochet cowl patterns for you that are totally free available in a written pattern or video tutorial form.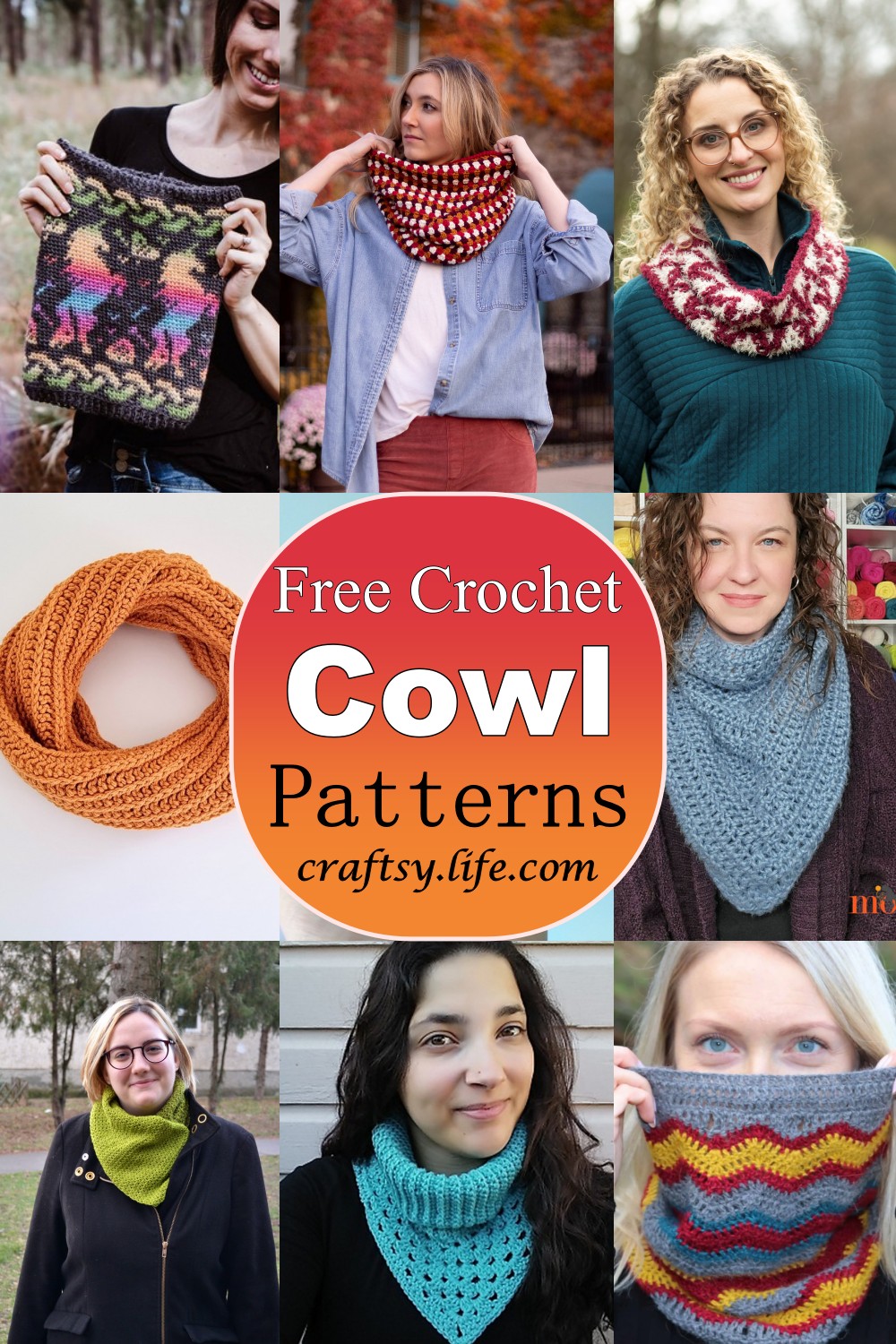 These free crochet cowl patterns are all so beautiful, stylish, colorful, chunky, thick, warm, and cozy that they will protect your neck from cold weather. All these free crochet patterns will make your winter season fun-loving with their beauty as well as the cozy warmth of your neck. If you want to make all these free crochet cowl patterns, you should know all the basic stitches of crocheting, like a chain stitch (ch), double crochet stitch (dc), half double crochet.
These 25 Cozy Free Crochet Cowl Patterns are cozy and trendy, perfect for holiday gifts or your own closet!
Tips To Crochet Cozy Cowl Patterns:
Here are a few tips for working with fibers that are warm and cozy.
Worsted weight yarn, also known as medium weight yarn, is the most popular and common for beginners. It's available in every color under the sun and is easy to work with. The stitches show up well, and it's easy to notice mistakes before they become a problem. Plus, it's affordable and versatile.
Chunky yarn is thicker than worsted weight yarn, so you can quickly use larger needles to create projects. Bulky yarns are great for scarves, hats, cowls, and sweaters because they keep you nice and warm when it's cold outside.
Lace weight yarn is very thin—thinner than fingering or sock weight yarns. Shawls or scarves are light enough to wear all year round without overheating you. Lace crochet patterns often have intricate designs that look delicate and fancy.
The best way for you to start with cowl patterns is to pick a simple and easy project.
Find a pattern that uses basic stitches, such as single crochet, double crochet, and chain.
Make sure the size of the yarn is not too bulky.
Benefits Of Crochet Cowl Patterns:
Crochet cowl patterns offer many benefits, including:
It is easy to use. You can make them very quickly, and they are a very simple and easy-to-learn craft.
Any type of yarn can be any number of hooks to create your projects. You can even create your own pattern or use one from an existing pattern book or website.
There are lots of different types of hooks that you can choose from when you are starting out with this craft. Some people prefer wooden hooks because they are easier on the hands, but it is really up to you which ones you like best.
You'll save money by making your own crochet cowl.
You'll know exactly how much yarn you need for your design.
You can use any yarn weight, and it will be durable when you crochet it together.
A crochet cowl pattern is easier than knitting because there are fewer stitches involved in making one.
Easy care—it's machine washable so that you can throw it in the washing machine and dryer with the rest of your laundry.
Quick to make—it's crocheted in one piece, so you don't have to sew it together.
Easy to customize—you can use any yarn and hook size to make it in the color and size you want.
You Can See Also:
Aspen Valley Cowl
Stay warm and ultra-cozy with this soft, simple, and stylish crochet cowl that you can make in any yarn for various looks. This one skein project works up fast, perfect for when you need a last-minute gift! The crochet cowl pattern is written in three sizes, so you can customize the fit or use more yarn to make it larger or longer easily! You don't need fancy patterns to keep cozy; the pattern is super basic, but has some fun design details that keep it interesting. This Cowl is made with a bandana-style construction that includes a turtle neck! The warm accessory will help keep you cozy this fall.
Mirror Image Cowl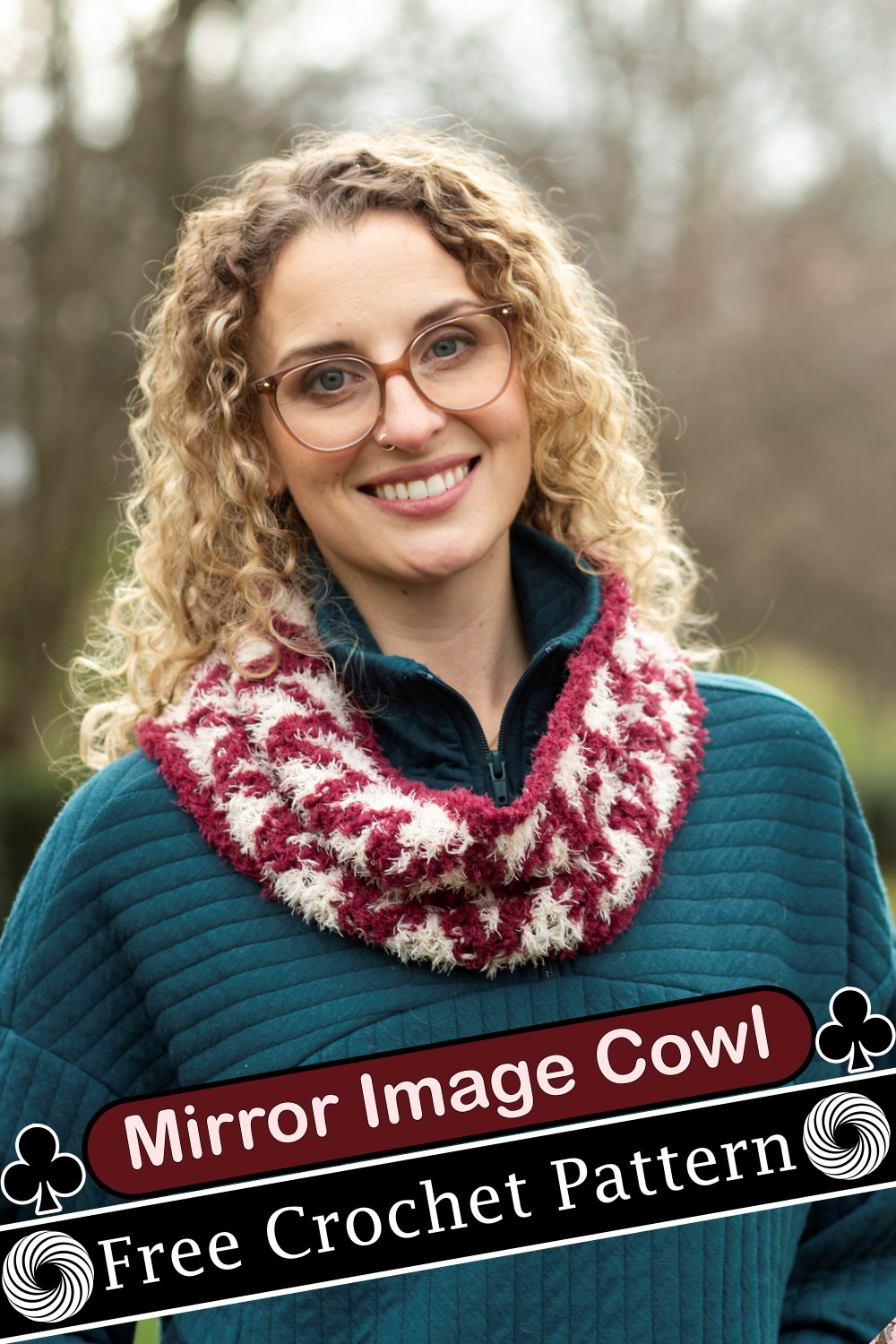 This luxe yarn will make you fall in love with eyelash yarns. Made up of baby alpaca, merino wool, and nylon, this fuzzy bundle is as soft as warm. The diamond colorwork pattern is the perfect place to work with two colors or show off a rainbow palette. With this crochet and knit patterns for this Cowl, you and your crafty best friend can each make matching versions! An easy-to-wear, colorful Cowl is the perfect place to try out one of your favorite novelty yarns. This project is simple enough for beginners who want to learn colorwork, but advanced knitters will enjoy it too.
Granny Stitch Cowl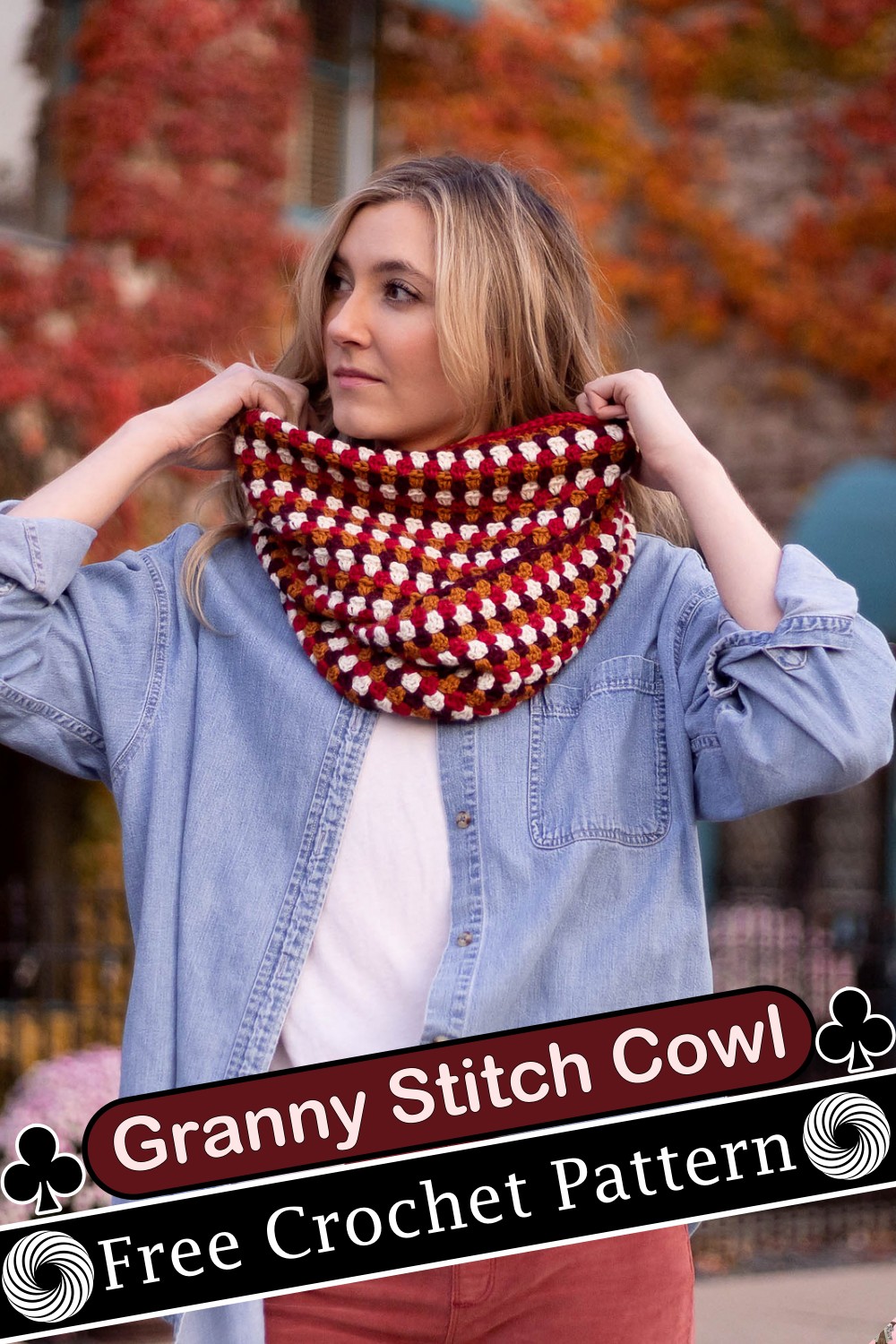 Add a touch of cozy elegance to your outfit. The Granny Stitch Cowl and Infinity Scarf is an easy winter fashion accessory made using the iconic granny stitch. It is crocheted using the classic granny stitch. Use one color or many to create a unique and timeless winter accessory. It's simple, elegant, and sure to become a classic. It fits as a double-wrap or a single-wrap infinity scarf and stays in place on your neck without the need for buttons, ribbon, or anything else. The fringe adds another element of style that isn't overdone but just right for this simple design.
Hourglass Cowl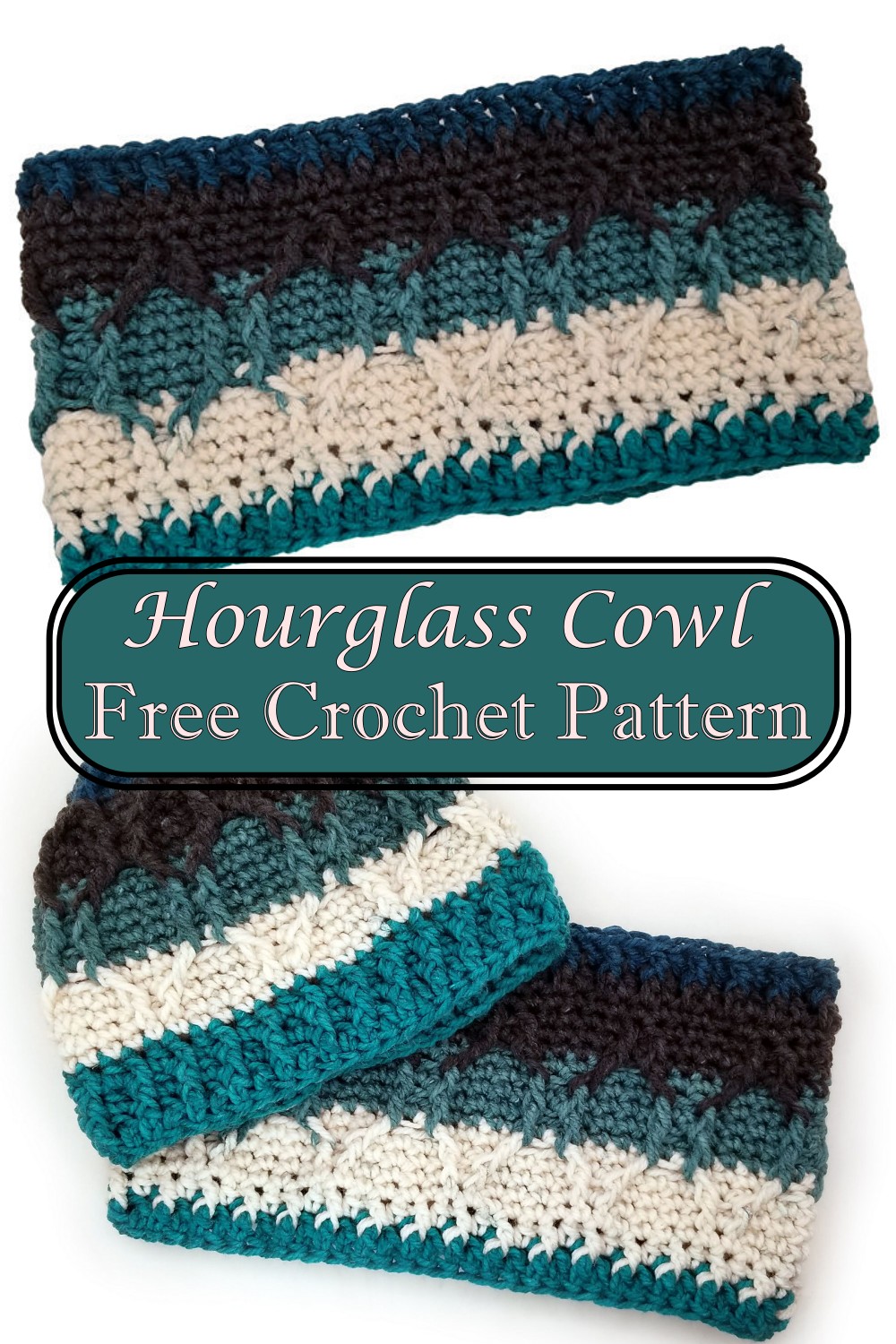 This soft, squishy, and pretty Cowl is worked flat with two strands of yarn held together. The two contrasting colors create a stripe effect that adds visual interest to an otherwise simple design. Make your winter-wear pop with the Crochet Hourglass cowl. Pair with a coordinating baby hat or wear alone; this Cowl is the perfect combination of warmth and style. Using multiple shades from our Classic Super Saver yarn, this project is stylish and durable and cozy to wear. This hooky project is perfect for intermediate crocheters who feel ready for their next challenge.
Winter Burst Cowl
This fun and fast crochet cowl pattern are sure to be your next favorite project. The Crochet Winter Burst Cowl features a twist on the classic granny square and is worked up using contrasting colors for an eye-popping pop of color. Featuring bold stitches and graphic color changes, the Crochet Winter Burst Ear Warmer is the perfect way to add a pop of color to your wardrobe. This pattern shows you how to create this fun project using basic crochet stitches and techniques. This simple and easy crochet pattern makes a great gift idea or winter accent for any wardrobe.
Textured Cowl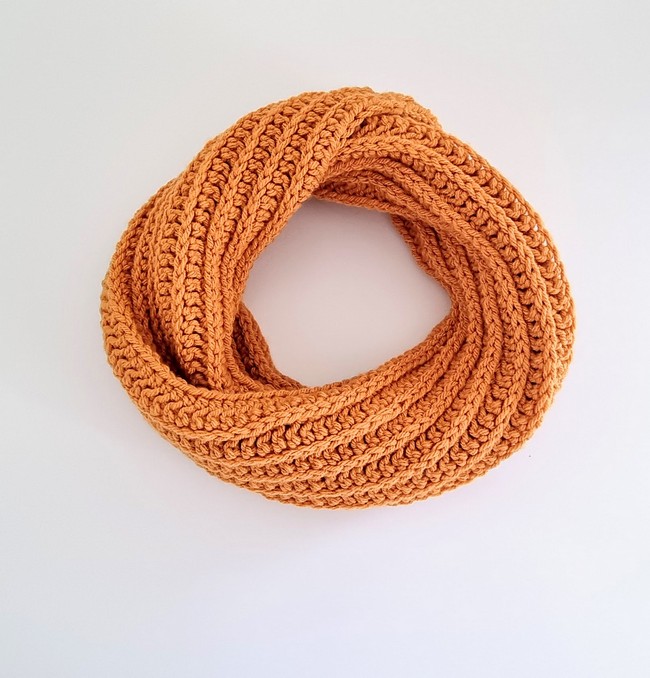 Add a touch of texture to your wardrobe with our Crochet Textured Cowl! It's got all the eyelets, shells, and post stitches any crochet lover could want! This easy crochet pattern is perfect for beginners looking for an easy project to add some warm-and-cozy style to their wardrobe. The Cowl crochets up quickly in a worsted weight yarn for instant gratification.
A cozier alternative to a scarf, this chunky Cowl is designed to keep you warm and cozy on crisp days. Make one as a gift for a friend (or yourself) with this free pattern! This is a great pattern for beginning crocheters, or if you need a super fast and easy pattern to put in your crochet library. Make a quick gift for someone you love.
Sea Green Cowl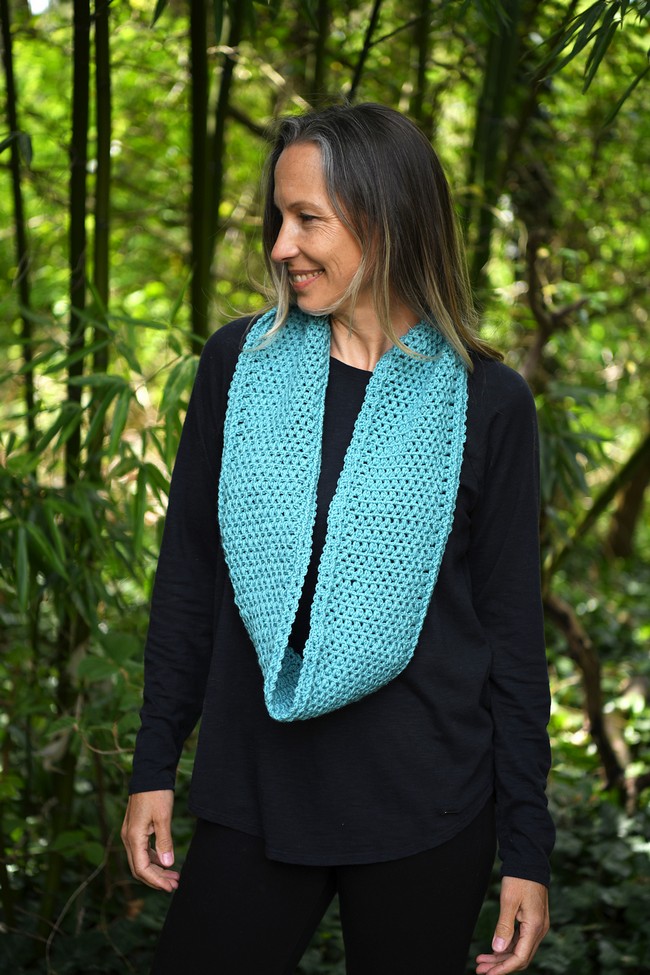 Want a snazzy accessory? These cowls are great for when you just want an extra layer or to dress up. Crocheted in a soft, worn-and-loved color of sea green, this cowl neck is ultra-comfortable and has a particularly flattering drape that works well for all face shapes. This unique sea-green Cowl is handmade with love and care using soft acrylic yarn and a button enclosure, making it a practical and convenient accessory all year round. This is an elegant, soft, yet snug cowl that is perfect for the winter season. The perfect gift for anyone who loves handmade items, or who might be cold in the winter months!
Wilson Cowl
Made with one skein of sock yarn, this simple Cowl is easy to make and easy to accessorize! This lovely crochet cowl features a 2-triangle design that creates a "point" at the front and back, perfect for adding a pompom or tassel. You can use almost any sock yarn to stitch up this project—just one skein will complete the Cowl and even include additional embellishments. This Cowl works up quickly, making it the perfect last-minute gift project.
Starlit Night Cowl
A beautiful warm cowl with an elegant star pattern. Faux bobbles add a unique touch to this fashionable accessory. Keep it for yourself or gift it to your family and friends. This Cowl is special. It's reversible, it's beautiful from both sides, it has a nice drape, and it's warm. The stitch pattern makes the scarf look knit but it's all crochet. Because of this, every stitch is clearly defined. The yarn is thick with a smooshy bounce to it. There are little sparkles of light all throughout the scarf that you can see on both sides of the fabric.
Winter Pines Cowl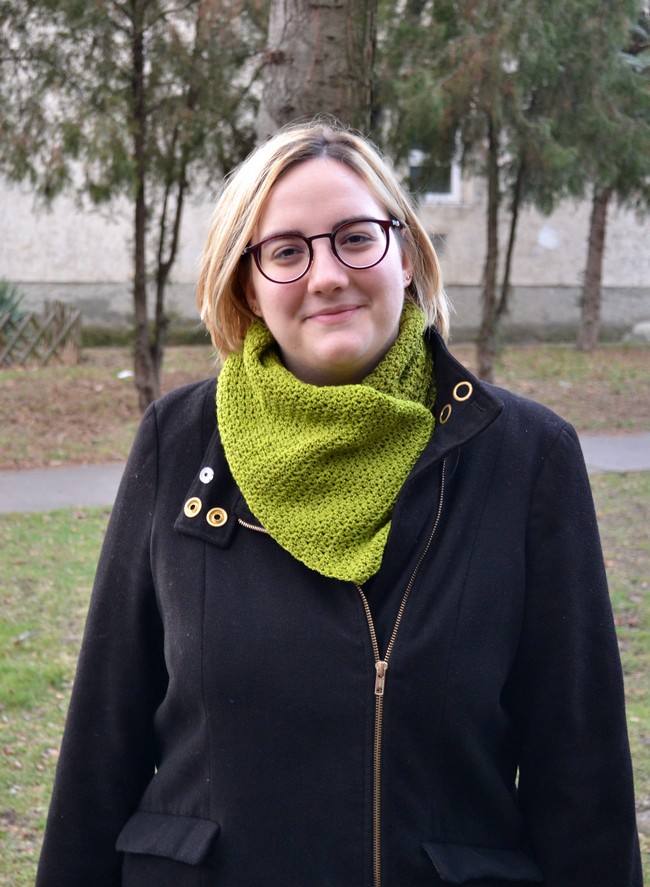 Stay warm and cozy through the winter with this Cowl. This infinity scarf can be worn loosely knotted or wrapped around twice. The Cowl is created by crocheting a long rectangle and then sewing the shorter ends together after twisting them once. Made out of two skeins of worsted weight yarn, you will have plenty of yarn to create a cowl that is just the right length.
This elegant Cowl is the perfect accessory for winter. Crochet it in beautiful soft yarns to keep you warm and cozy. You can wear the Cowl as an infinity scarf, or use it as a hood over your coat. It is comfortable to wear and adds a touch of elegance to any outfit.
Unicorn Crochet Cowl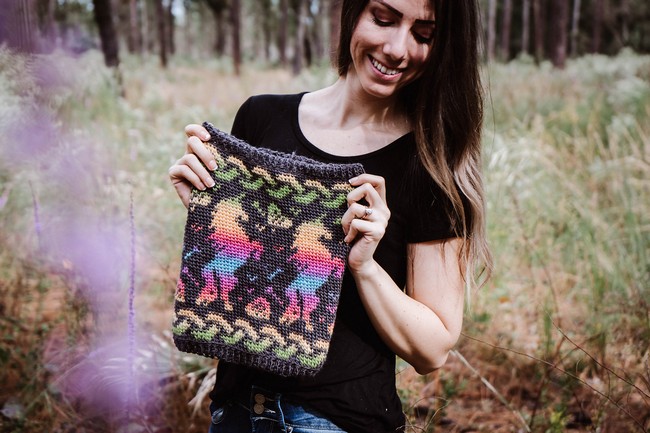 Colorful and cute, this beautiful cowl crochet pattern is a great way to ward off the winter chill. The magical Unicorn Crochet Cowl is sure to add a whimsical touch to any outfit, whether at work, on vacation, hiking, or just running errands. This magical Unicorn Crochet Cowl pattern is perfect for the Unicorn lover in your life. The unicorn mane and ears are worked at the same time as the base section making the construction of this Cowl fast and fun. The design utilizes worsted weight yarn and a large crochet hook to work up a bulky gauge fabric without losing stitch definition. The finished Cowl is chunky, ultra-soft, and in your face bright! You'll want one in every color!
Celestial Button Cowl: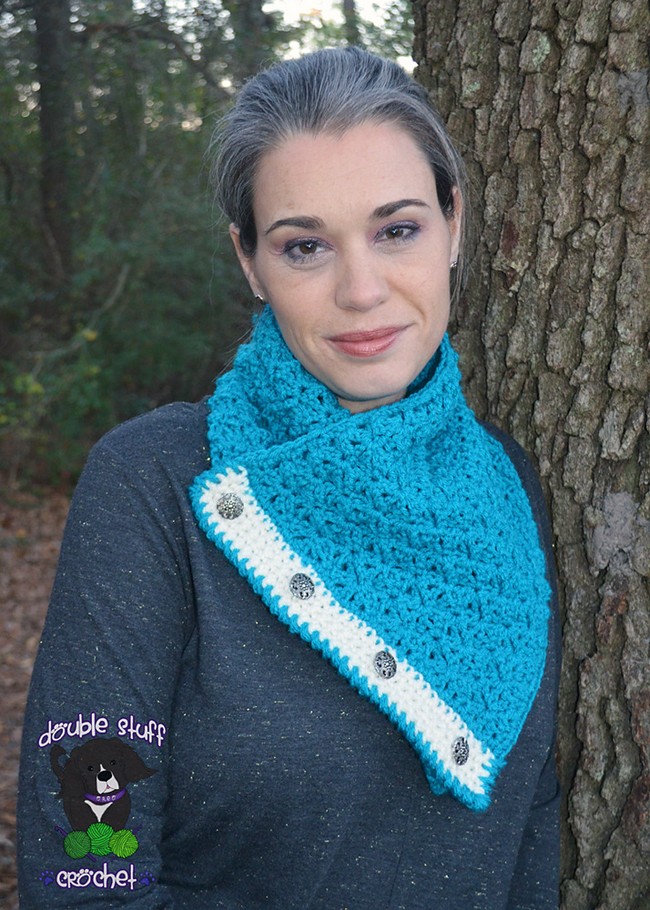 This fun and easy-to-knit button cowl are perfect for women of all ages. Designed to complement any outfit, it can be worn every day or for special occasions. Knit this adorable button cowl from worsted weight yarn, and you'll have the perfect accessory to wrap around your neck to keep warm on the go. It's long enough to double or pin together in the front for a lovely neck warmer effect, and it's finished with crocheted edges for a nice touch. Buttons are sewn onto the sides to allow you to pin it together until it warms up - or take off and pin the buttons in the opposite direction when you want a bit more coverage.
Hide Your Neck Cowl:
This Cowl adds little bulk but keeps your neck warmer than usual while adding a cute pop of color to your winter wardrobe. This gives it a little more thickness than what you would get with one strand while still being lightweight! A custom-fit is easily achieved by using buttons instead of buttonholes, making this pattern suitable for both men and women! It's perfect for those who want to keep warm but can't stand bulky scarves or itchy wool. This is the perfect accessory for the cold months as it's warm, comfy, and easy to wear. Great for any occasion, you can dress it up or down.
Ribbed Granny Stitch Cowl: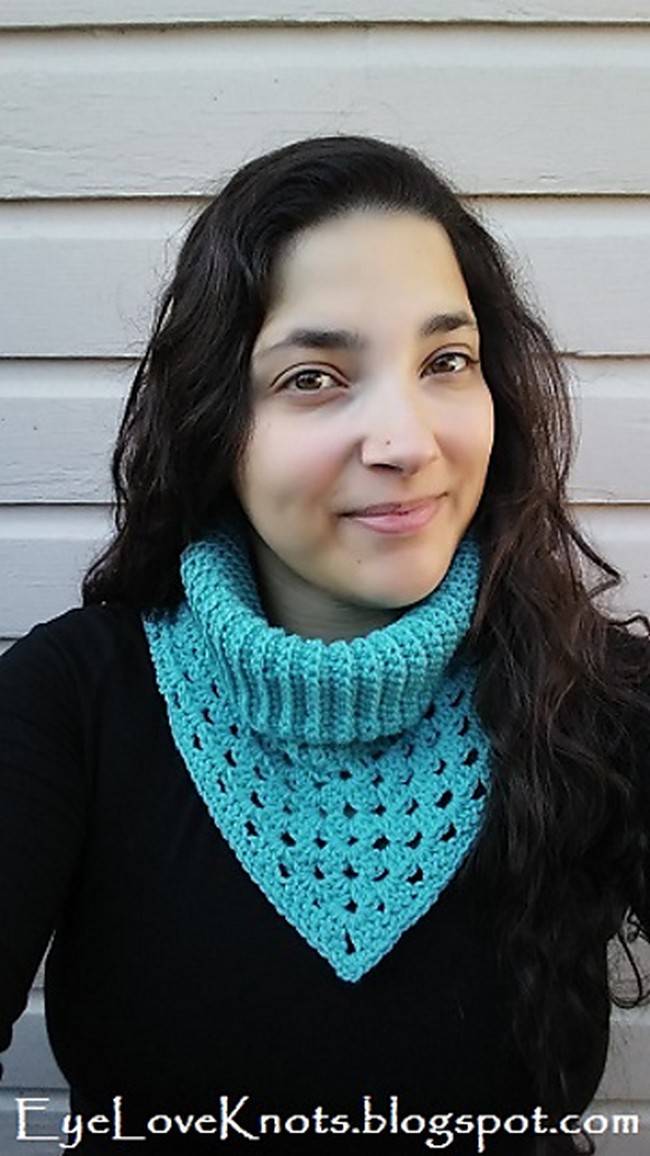 Designed with a striking ribbed texture, which showcases the granny stitch handkerchief-like pattern. Indicated for extra warmth, the softness of the marled yarn blends wonderfully with its intricate design. The Ribbed Granny Stitch Cowl is a one skein design that covers your neck and looks beautiful with the granny stitch handkerchief-like pattern. The Cowl has no closure as well as thumb holes, but you can add buttons to make it easy to wear and off. The neck scarf is worked lengthwise until it is very long, then the edges are grafted together, making for an even more elegant neck scarf.
Quick One Hour Cowl Crochet Pattern: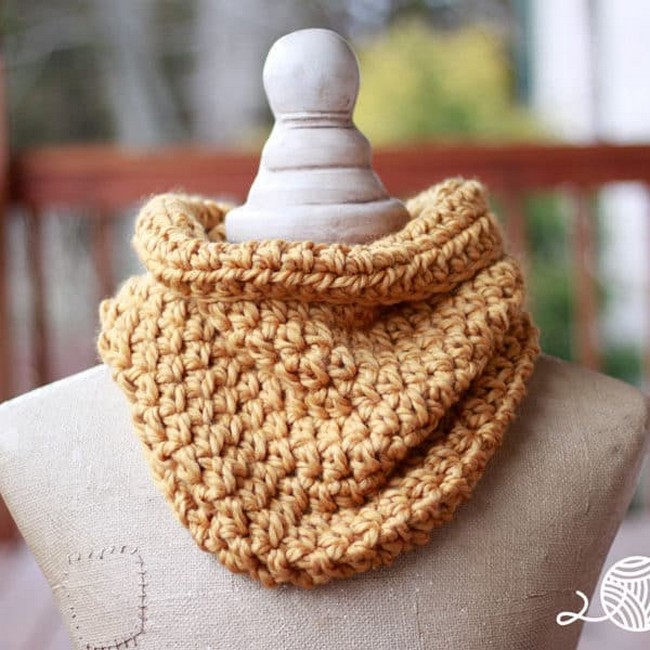 This Quick One Hour Cowl crochet pattern is the perfect beginner-friendly project. The entire pattern is worked using half double crochet stitches, making this beautiful, stylish Cowl comfortable and stretchy. With a wooden toggle button to secure it around your neck, you can easily wear this Cowl in several different ways. Whether you're in the mood for a scarf or want to keep it high around your neck, you get to choose with this versatile stitch! It is the perfect quick project to whip up in an hour or so, which makes it a great stocking stuffer, hostess gift, and holiday present for anyone in your life.
Lily Cowl Crochet Pattern: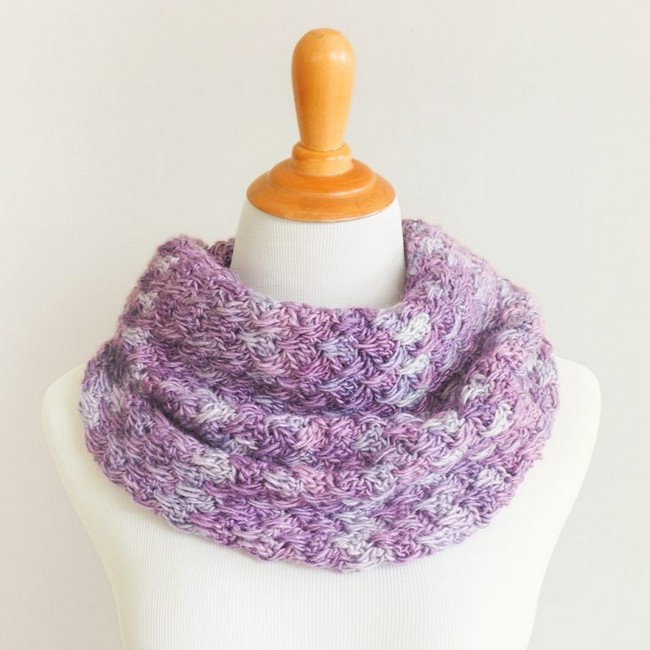 If you find yourself needing a cozy cowl to wear this fall, then the Lily Cowl Crochet Pattern is for you. The Cowl has a modern, lacy look that adds style and warmth. It's an easy crochet pattern that's great for beginners or anyone wanting to add a pretty cowl to their wardrobe. It adds that perfect little touch of sophistication with an elegant swirl of stitches. This fashionable accessory is perfect for keeping warm during the chilly months ahead. The Lily Cowl is an easy crochet pattern and features a stylish edge in an incredibly unique textured stitch.
Checked Cowl:
This Cowl is just the thing for those chilly winter days! Wear it around your neck to warm up, or use the clasps to convert it into a super-cozy hood. The lightweight polyester/cotton blend yarn makes it stretchy, warm and comfortable all at once. This warm and versatile Cowl is the perfect way to stay cozy on those chilly winter days. The reversible fabric makes it a stylish addition to any outfit. It can be worn as a cowl or pulled up to be a hood. It is a versatile accessory that you can wear as a cowl or as a hood. Pair it with any outfit and keep your neck warm in style.
Sea Shells Cowl: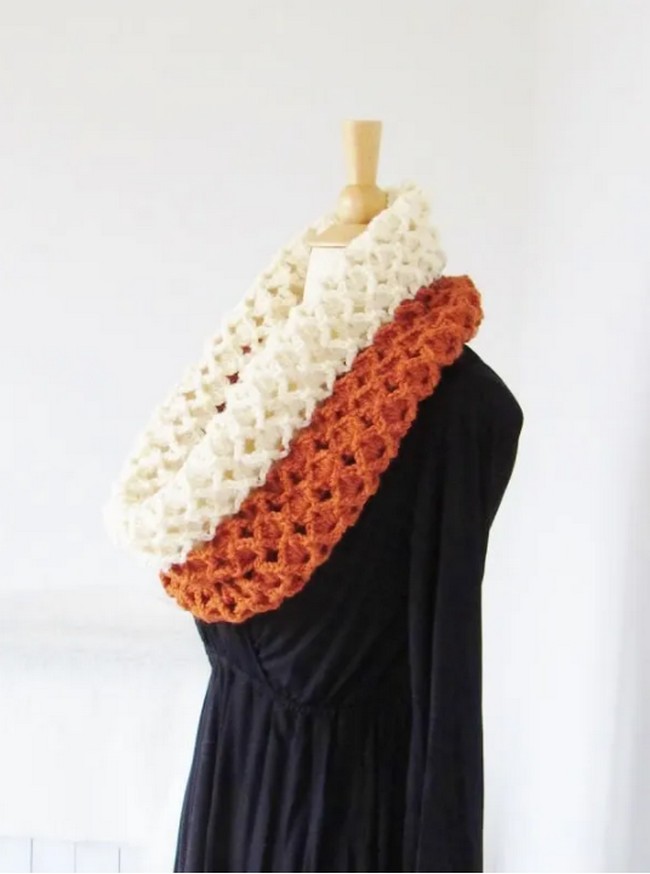 If you are looking for a quick and easy crochet pattern that is also stylish and beautiful, then this free crochet cowl pattern, the Sea Shells Cowl, is the perfect project for you! The design uses two colors, but you can use just one if you'd prefer. It's crocheted with cotton yarn and features an adjustable strap that fastens around your neck.
This pattern is another style of Sea Shell that is really good for the summer season, so you must make this pattern and try to wear it in the spring or summer season. It worked through a shell stitch, and between these stitches, some color has been worked out with slip stitch.
Snow Drops Chunky Cowl: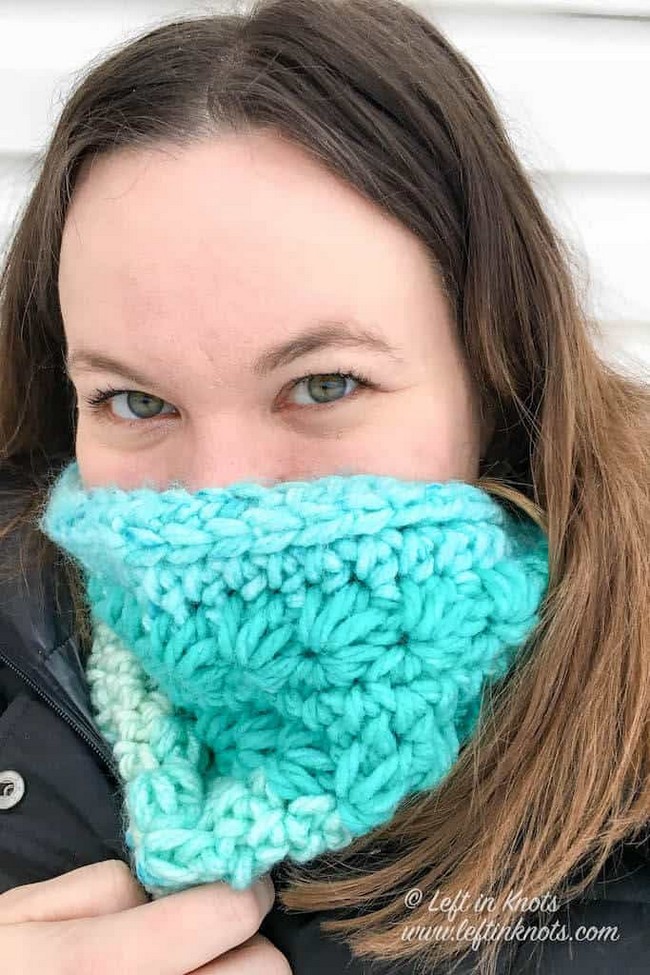 The Snow Drops Chunky Cowl is a quick and easy project. An excellent project to do while you are in winter. This Cowl can keep you warm enough, and you can wrap it around your face as well as your neck. It would be very good for traveling and special occasions as well. It's perfect for a last-minute gift or something to wear on that cold winter day. The pattern uses cotton yarn, and the color selection depends on your choice. This Cowl can be made with any type of yarn and comes in one size to fit all.
ThunderBolt Cowl:
This crochet cowl-free pattern is a perfect example of color blocking. Also, if you are looking for a cowl to make with a minimal amount of time to spend, then this is the best one. This Cowl will make you warm in winter and summer too. You can also make this pattern at home easily without spending any money. If you are good at crocheting, then this crochet project is easy for you because it uses basic stitches and using these stitches requires a little experience otherwise, you will find it difficult to crochet. This is a fantastic cowl to wear in the winter, and it is also great for gifts. It's a beginner-friendly pattern for anybody who wants to learn how to crochet.
Peacock Cowl: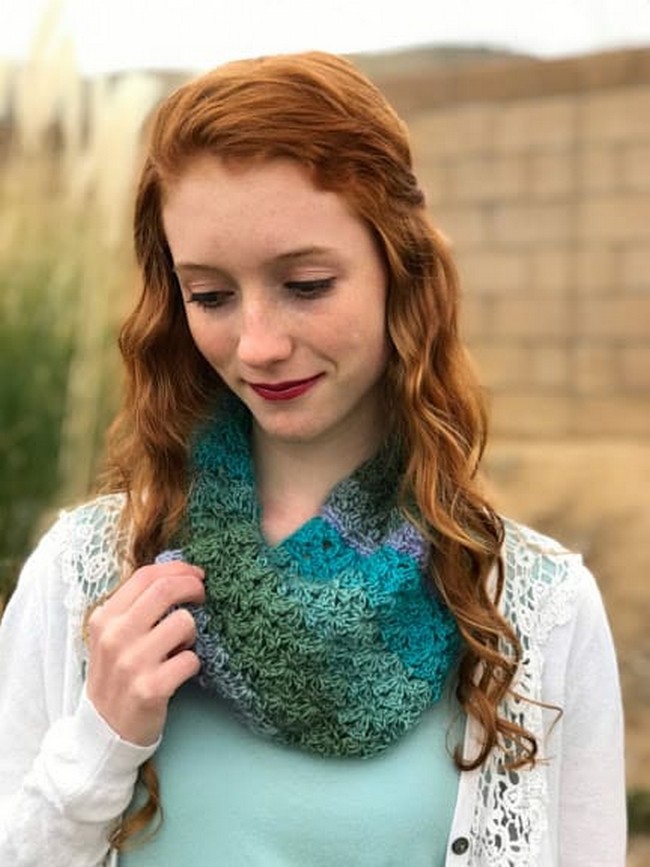 Crochet this elegant Cowl with a comfortable and beautiful peacock pattern. This peacock cowl is available in a variety of colors and sizes, which gives you better options to choose from. Everybody likes warm clothes in winter as they are more comfortable, and this peacock cowl also gives you warmer vibes in wintertime. You can put it on your shoulder if you want a warmer look or use it as a neck pillow when traveling. This kind of accessory will give you a pleasant experience and will be helpful in keeping your neck warm. The Peacock Cowl is a fashionable accessory. With so many color options, this Cowl is great to match any outfit you have!
Peach Perfect Cowl: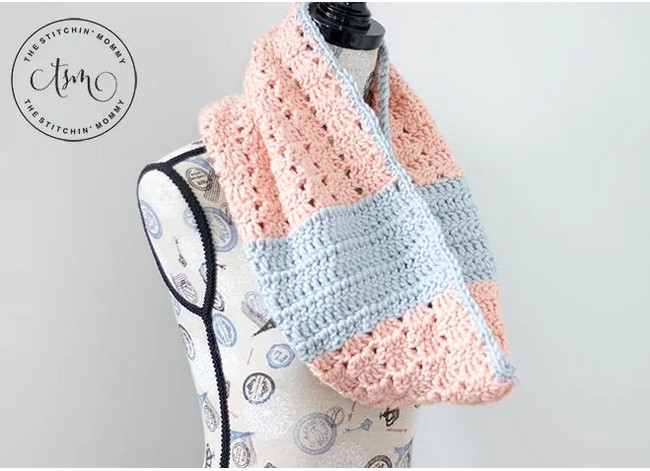 This ribbed Cowl features a cozy color block design and a timeless look, so it's perfect for the season. This simple project is perfect for practicing your colorwork skills. You are going to love this luxurious Cowl! It has a soft, draping feel and keeps you cozy while wearing it. It features the perfect blend of peachy pink and gray that looks great with any outfit! This is a great beginner project, and it's easy to make in just a few hours. The ribbing and texture make it a super comfortable and warm accessory that will make you look great while keeping you cozy all winter long.
Easy Beginner Cowl In The Round: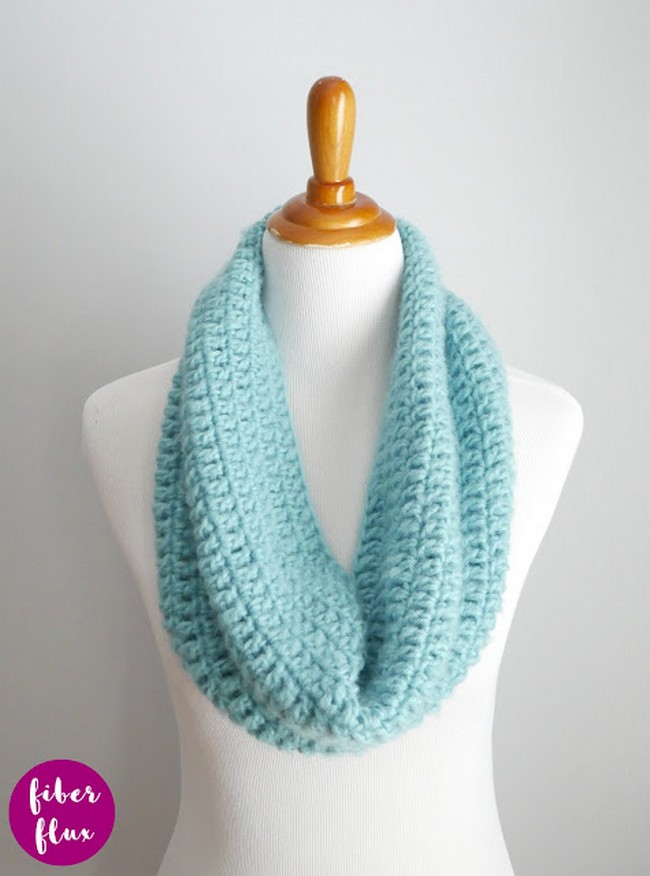 This is a quick weekend knit that makes a great last-minute gift. Made in the round and using only knits and purls, this project is perfect for beginning knitters. To start this project, you need cotton yarn available in any color of your choice. It is warm comfortable making it perfect for winter wear. It makes a simple, elegant accessory with any outfit you're wearing. The yarn used will help you stay warm and cozy on the coldest winter night. You can work this Cowl up for yourself or for friends and family; great for gift giving any time of year!
Charisma Cowl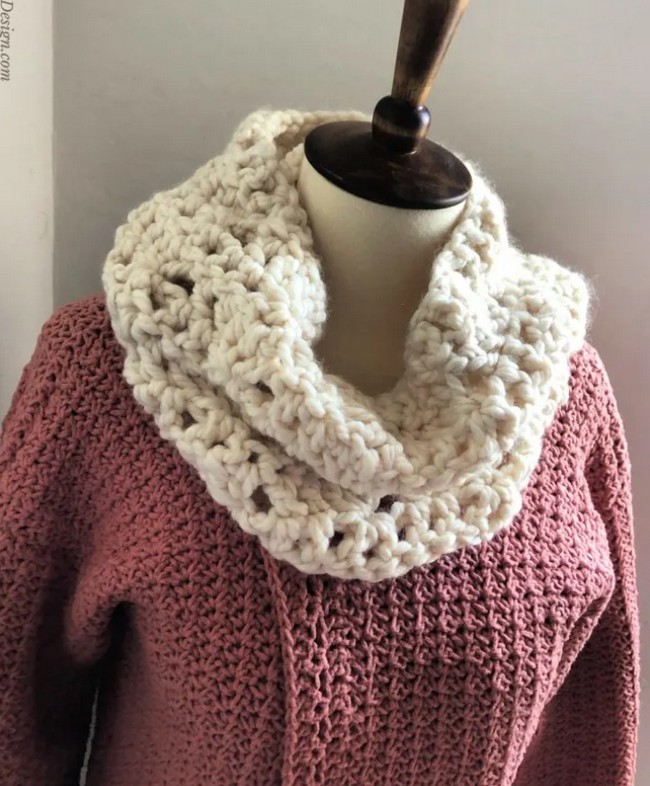 The Charisma Cowl is a great project for beginners. This is created by working a simple stitch around the Cowl, this Cowl develops an interesting pattern that looks beautiful in any solid or tonal color of super bulky yarn. Get your hook ready to crochet this beautiful Cowl.
Featuring a gorgeous stitch that looks like delicate lace, the Charisma Cowl looks more complicated than it is. Worked in the round with super bulky yarn and a large hook, it's a quick project that's perfect for beginners. It also makes a great gift!
Northwest Forest Crochet Cowl: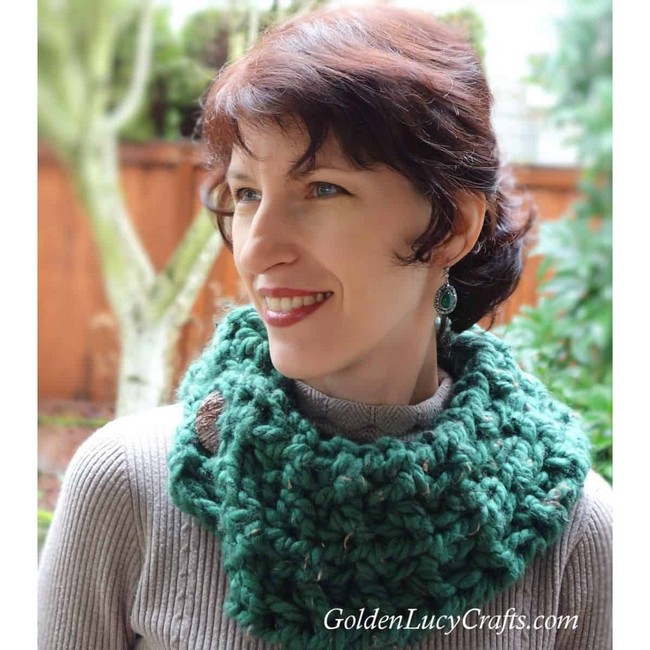 Get ready for the cold season with this Cowl, it is super chunky and uses very simple stitches. This Cowl will be finished in no time perfect for a last-minute gift or if you need to keep warm quickly! This beautiful crochet cowl is a simple and quick project that makes a beautiful gift for everyone. The design creates a cozy, yet sophisticated look perfect for winter outdoor fashion. This crochet cowl is super warm and stylish for chilly days. This is a beautiful thick winter crochet cowl that is sure to keep you warm and cozy during winter. This project features a trendy patterned Forest Cowl.