14 DIY Lightsaber Ideas For Star War Fans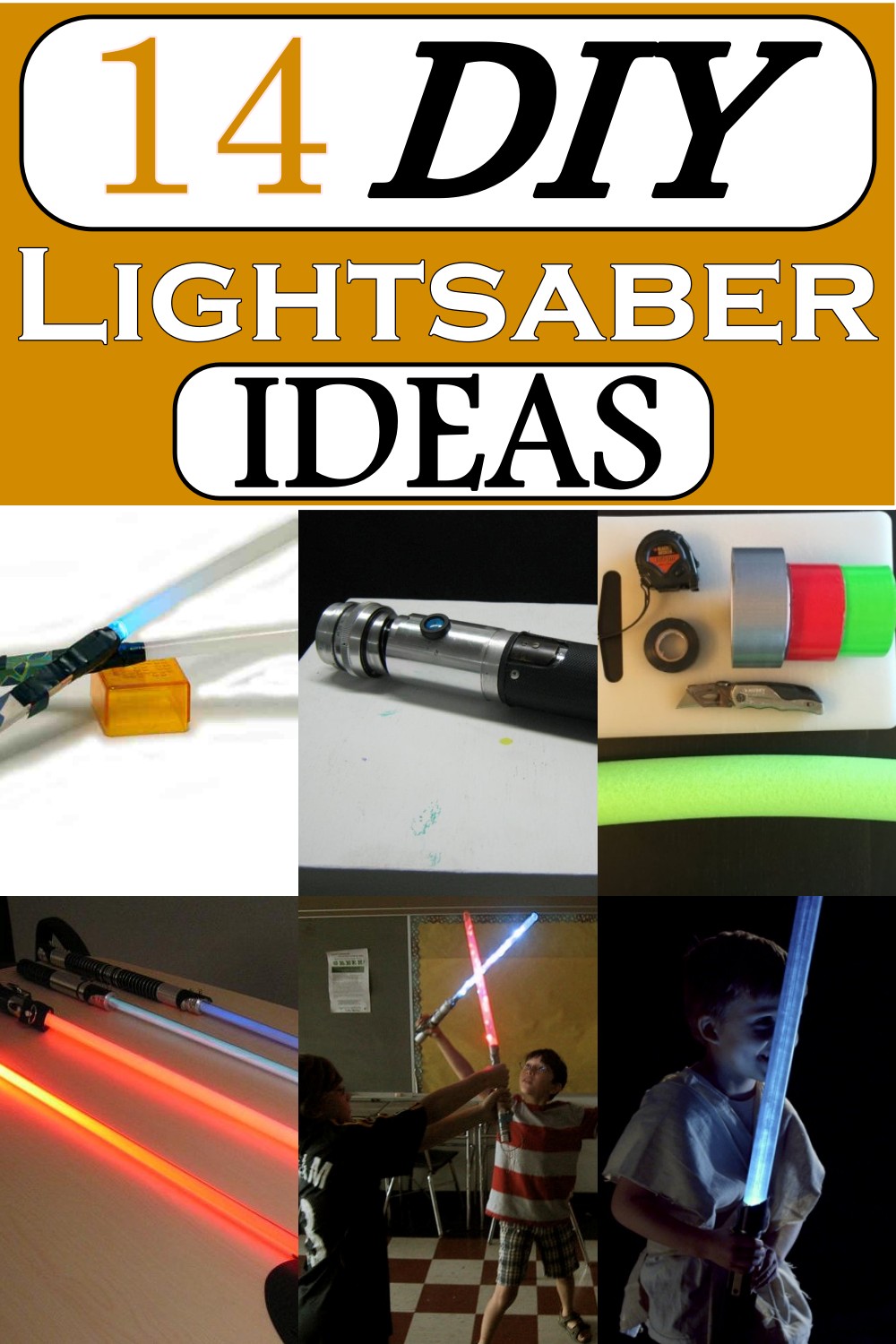 Consider creating your custom lightsaber if you're looking for a neat way to be festive this holiday season. You can manipulate them as decorations in your home, and they make great gifts for the Star Wars fans in your life. There are endless possibilities for how you can create your own here are some unique and great DIY lightsaber ideas to inspire you! So, You can build your Lightsaber at home, take it to conventions, and make everyone jealous with your new beautifully constructed masterwork.
DIY Lightsaber Ideas For Kids
These DIY Lightsabers are also perfect; if you're looking to get into the cosplay scene or want to stand out at the next Comic Con, you might want to consider making your own. There are plenty of effortless ways to construct lightsabers at home, and they can be cheap or very expensive depending on how much time and money you want to spend. Building a solid base will make the rest of the work easier and look better overall. Below, we've gathered some DIY lightsaber ideas to help you create your custom saber for little money and time.
See More: 15 DIY LED Grow Light Projects For Plants To Nourish
Benefits of DIY Lightsaber Ideas:
The DIY lightsaber is a great project for the Star Wars fan that loves to tinker. It's also a terrific gift idea if you're looking for something to give a kid who's really into lightsabers.
If you're new to the world of DIY lightsabers, here are some of the benefits:
You get to pick your colors so you can make them exactly like one from the movies or a custom color scheme.
You can personalize it with your name or favorite quote on the hilt.
It's an easy project with just a few tools and materials needed.
You're learning how to use tools safely while improving your hand-eye coordination skills at the same time!
Pool Noodle Lightsaber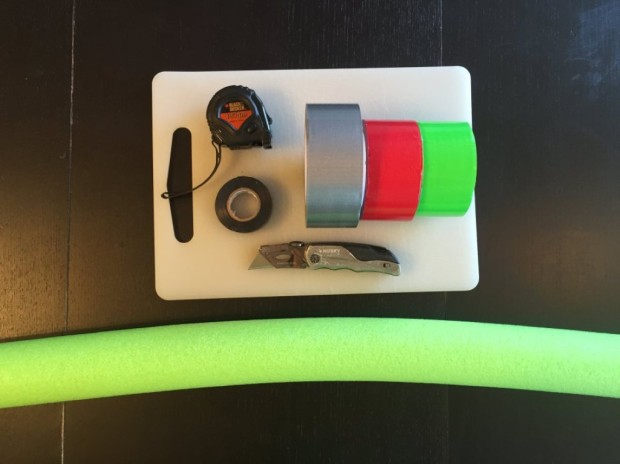 Have you always wanted a lightsaber? Well, now you can own one…even if it's a pool noodle. The DIY Pool Noodle Lightsaber is the perfect project for any Star Wars fan, especially when looking for an easy but fun and functional craft that even adults can get into. Get some pool noodles, tape, and lights, and you are ready! But don't be fooled by its simplicity because it will handle quite well in light saber battles.
Homemade Lightsaber from Junks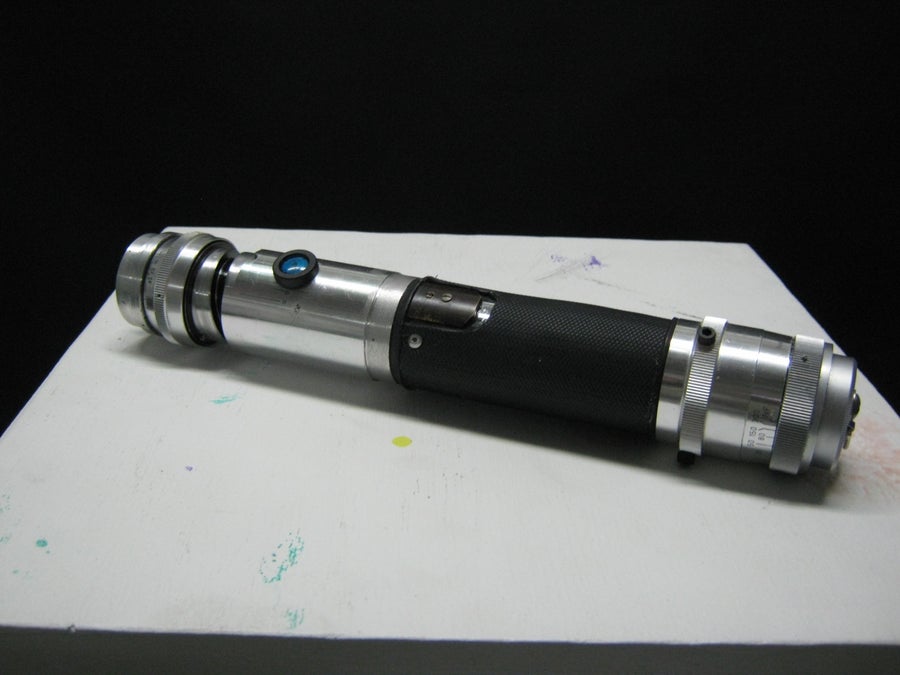 It's not wrong to assume that throwing away common household junk is no good at all. The tutorial dwells on the fact and guides you with a trick that can make a difference while utilizing the waste. You might have utilized it before, but this time you'll be surprised to see the difference taking place in front of your eyes. All you need to do is footwork and continue with the implementation. Now you can create your custom lightsaber because they are so fun to build and play with! This tutorial shows you how to conquer the challenge and turn your junk into something useful.
Multi-Color Lightsaber Blade
If you look at it from a certain angle, the lightsaber is a multi-color light that comes from the hilt and reflects off the blade in random pinpoints of color. You can do this too with this DIY that includes everything you need to turn any plastic rod or broom handle into your cosplay lightsaber— Learn about the tools and materials needed for the project, then follow along step-by-step video guide to make your customizable weapon of choice.
Premium Lightsaber Project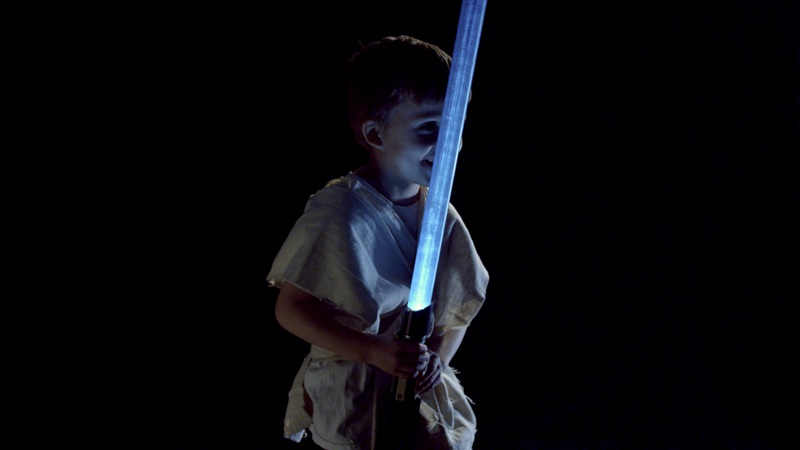 The DIY Lightsaber Project is a great way to create your customized weapon. You can choose hilt styles, with or without sound, or even add buttons for special attacks. This detailed guide will show you how to make a lightsaber that looks as good as it works on screen. It will walk you through each process step, sourcing parts, building your lightsaber, and, most importantly, making sure you have fun!
Circuited Skywalker Lightsaber
If you are a Star Wars fan, you must have already heard about the legendary Jedi Lightsaber. It's considered a powerful weapon to fight against evil. But what if you can't afford them? Just follow this DIY Circuited Skywalker Lightsaber tutorial and make your own! Even though it may be challenging at first, with continuous practice and dedication, you can make your lightsaber that looks amazing! Just follow the instructions and let the Force guide you.
Simply Crafted Lightsaber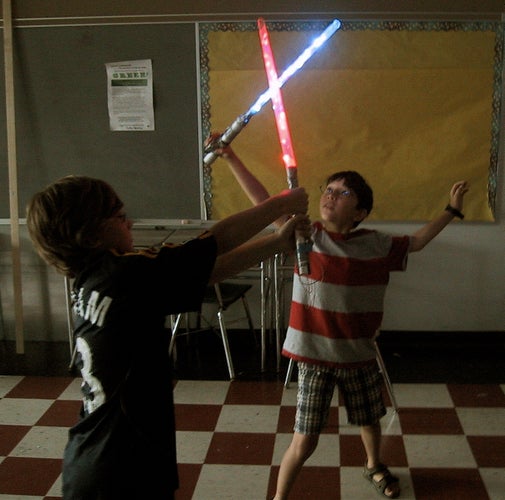 The lightsaber was one of the best technological advancements in the Star Wars universe. However, the technology to make one at home is still far out of reach. But that doesn't mean you can't build your lightsaber. This tutorial shows you how to create a simplistic version of your dream weapon; you will be able to create your LED-powered lightsaber in no time. Just follow the instructions and let your imagination take over! The procedure is not hard; you can do it yourself once you get some basic parts.
Flashlight Lightsaber Blade
Transform your flashlight into a toy lightsaber with this easy DIY project. You'll need a few supplies and about an hour to get started. Most DIY projects require fancy tools, expensive materials, and building time. This flashlight lightsaber is an exception. This lightsaber is 100% DIY and can be easily made. The tutorial promises to hold your flashlight beam inside with a few common household items. The result will be an impressive addition to a bedroom or playroom or to give as a gift (hint, hint).
Mini Lightsaber Project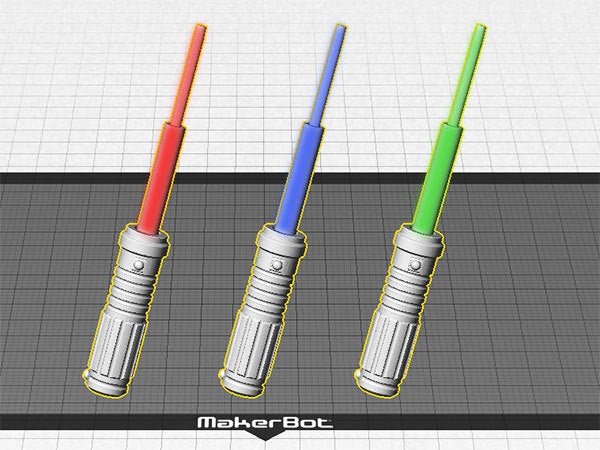 Have you ever wondered how to make or make your lightsaber? Now, you can build one in your home. The mini lightsaber is the simplest version you can find, yet it still has a lot of fun. Download the full guide to learn how to make your mini lightsaber. It doesn't matter if you are a DIY rookie; this fun and an easy-to-build project can intrigue you. The tutorial for this project will help learners understand the whole process with step-by-step instructions.
Cheap, Easy Lightsaber Hilt
If you love the lightsaber, this is the best of the lightsaber paper tube. Not only is it super easy to make, but it's also super cheap, thanks to some free printable templates. This lightsaber hilt looks just like a classic, long lightsaber! Ordinary paper tubes and adhesive foil require no intense mechanical processing. It only takes a few steps to help shape up this righteous hilt. It won't be as bright as store-bought lightsabers, but its simple appeal should do the trick for playtime in the dark…
DIY LED Lightsaber
Build your lightsaber with simple hand tools and readily available materials. The materials are cheap, and the time involved is relatively short. Assemble the electronics, connect the wires, and light them up with LEDs. The next step is painting your saber of choice to make it look realistic. Like the Star Wars lightsaber, these lightsabers can create various colors and light effects. A simple tutorial video makes learning how to make your own at home easy.
RGB LED Strip Lightsaber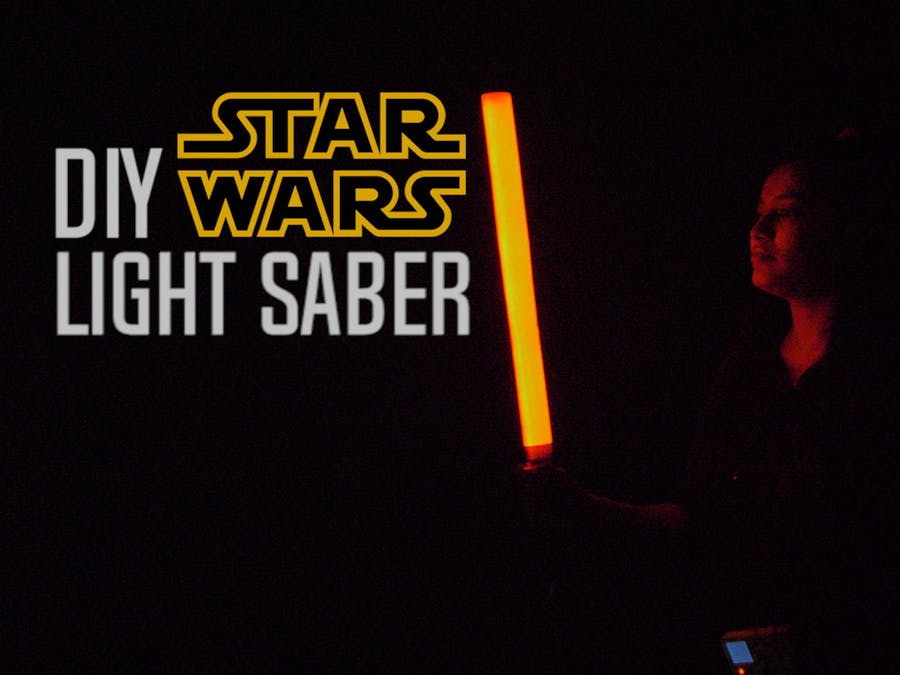 Watch a video to learn how to use common objects to create a light saber that glows in the dark. Learn seven simple steps, from planning the design and creating the battery pack to constructing the handle. Once you've finished construction, give it a test run and enjoy making something awesome. This project is difficult, but the final product will be worth it. It's so much fun to make and play with, a perfect gift for the special Jedi in your life. This project also brings an old-school toy to life, with colored LEDs and different colors. And the video integration should keep everything crystal clear.
Combat-Ready Lightsaber
This DIY combat-ready lightsaber is the easiest and quickest way to craft one premium lightsaber. This video shows you how to make a lightsaber in under 30 minutes. Half of the video covers hardware selection, safety precautions, and tips from professionals. This includes purchasing reliable components from reputable vendors so you can create your lightsaber with a piece of mind. The project is easy to follow, even for people without experience in woodworking.
Top-Notch Lightsaber Design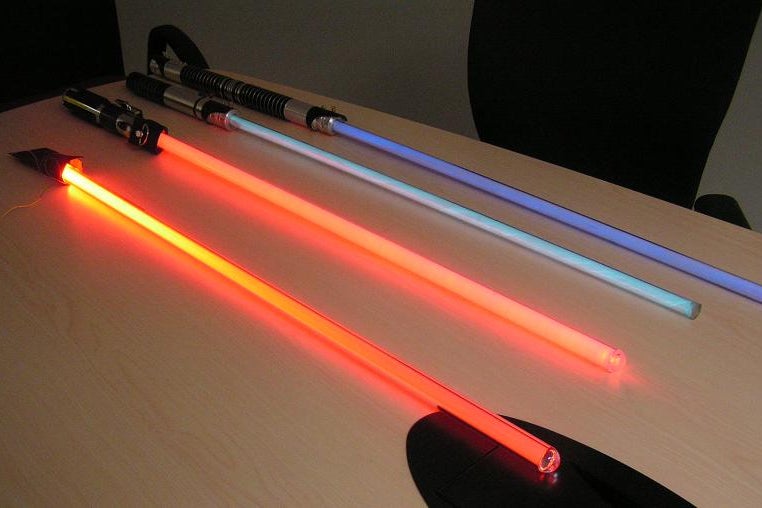 Do you have any cool DIY projects in mind that you are looking forward to? If yes, here is your chance to make a lightsaber. It is a very attractive piece with a length that is enough to keep you busy for hours. Another good thing about this lightsaber is that you can customize it according to your liking and requirements. And it will feel like something coming from Star Wars. This DIY lightsaber is built to be your weapon. You will feel like you're part of the Force when you swing this high-quality sword around!
Stylish DIY Lightsaber Hilt
This saber is a strong and durable material that can withstand impact. The tutorial walks you through the simple process of making one yourself with a few common tools. A DIY Lightsaber Hilt may save you from spending a lot of money on an expensive metal hilt. With just a few simple tools and materials, this lightsaber hilt can easily be made at home! Just follow along step by step in the video, and then enjoy your lightsaber!