Are you interested in learning how to crochet? Or are you already an expert in the art of crochet and would like to add some beautiful pieces of crochet items at home? If yes, then this post is perfect for you because I have collected here some awesome and beautiful crochet home decor patterns with which you can create the most comfortable, stylish, and unique ambiance in your house. These free crochet home decor patterns are quick projects that do not take much time, but they will add a lovely warm touch to your home interior.
These crochet home décor patterns make a wonderful addition to any room in your home, from the kitchen to the bedroom. Plus, they are simple to crochet and easy to hang! Here are some of my favorite crochet home decor patterns that I think are pretty. This collection will help you create a cozy atmosphere for yourself and your family, from blankets and pillows to rugs and wall hangings.
Crochet Home Decor Patterns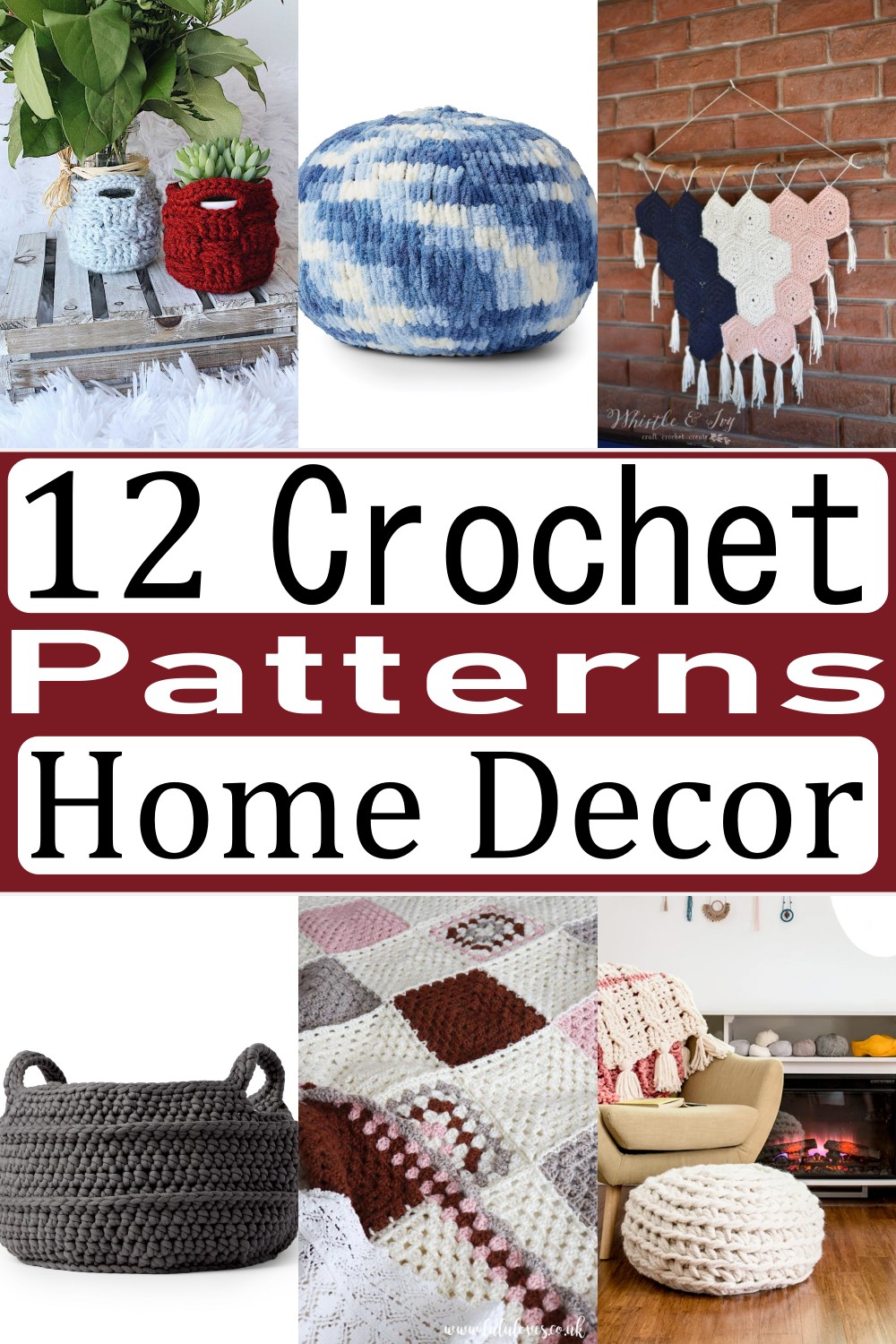 This collection of free crochet home decor patterns makes your house look so well-designed and elegant. You will find many items that can be done in an hour or two and are appreciated by everyone who sees them. In this article, you will find all kinds of free crochet design patterns that you can use to make home decorations very stylish and beautiful. There are a lot of ideas for making crochet home decor here, like a crochet table runner, poufs and rugs, pillows, blankets, and so many more crocheted things you can easily make with help from these amazing ideas.
Fireside Melody Cushion Pattern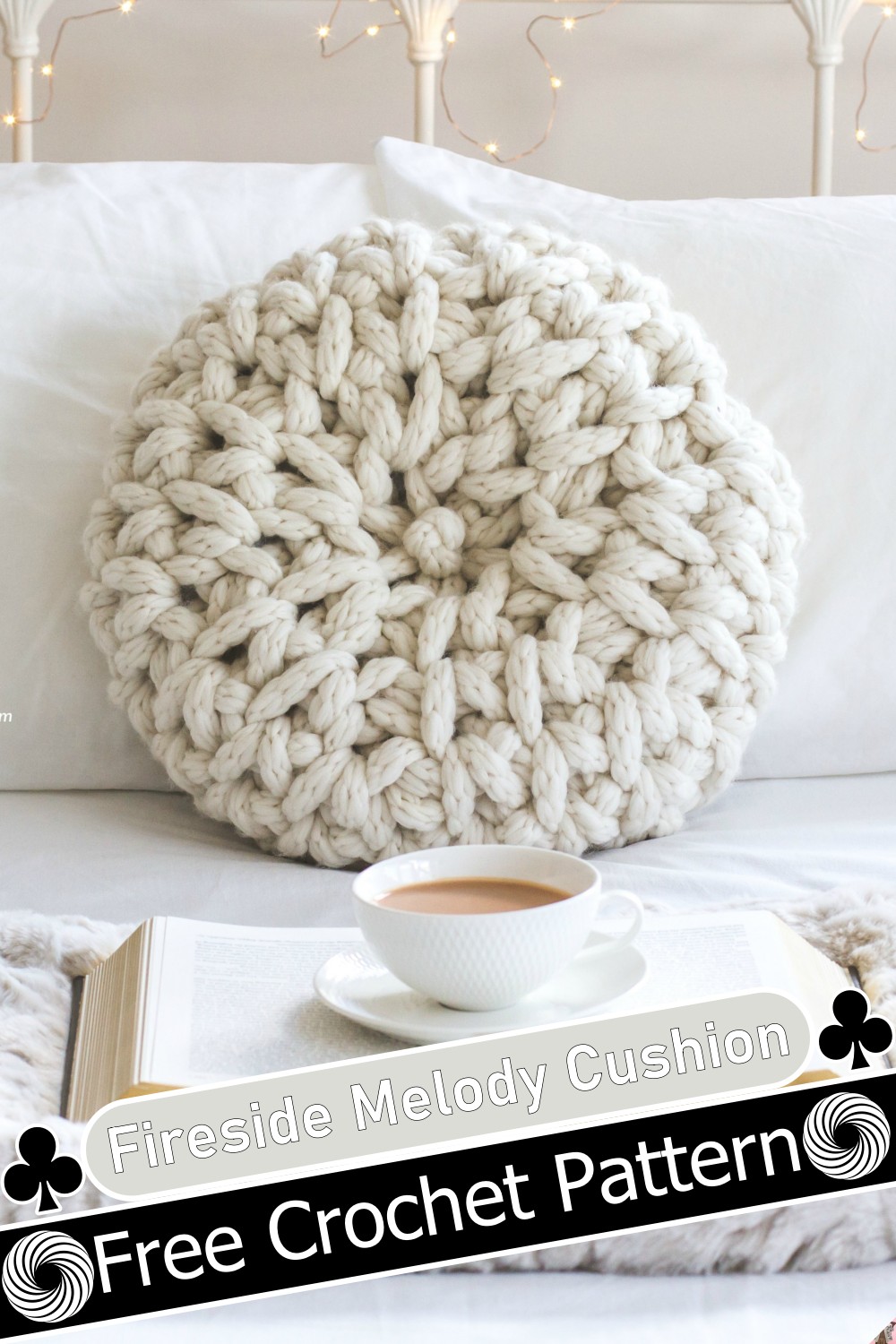 The Fireside Melody Cushion Pattern is a modern yet timeless design that perfectly matches any sofa and couch in your home. This cushion can be used as a throw pillow or a decorative pillow against an armchair or bed. You can also use it to cover the seat when you're watching TV, which will make a nice addition to your living room decor. The simple and elegant design makes it easy to add to any room in your home. This detailed pattern comes in 4 colors, allowing you to create a look that perfectly fits your space.
Beach Blanket Tunisian Pattern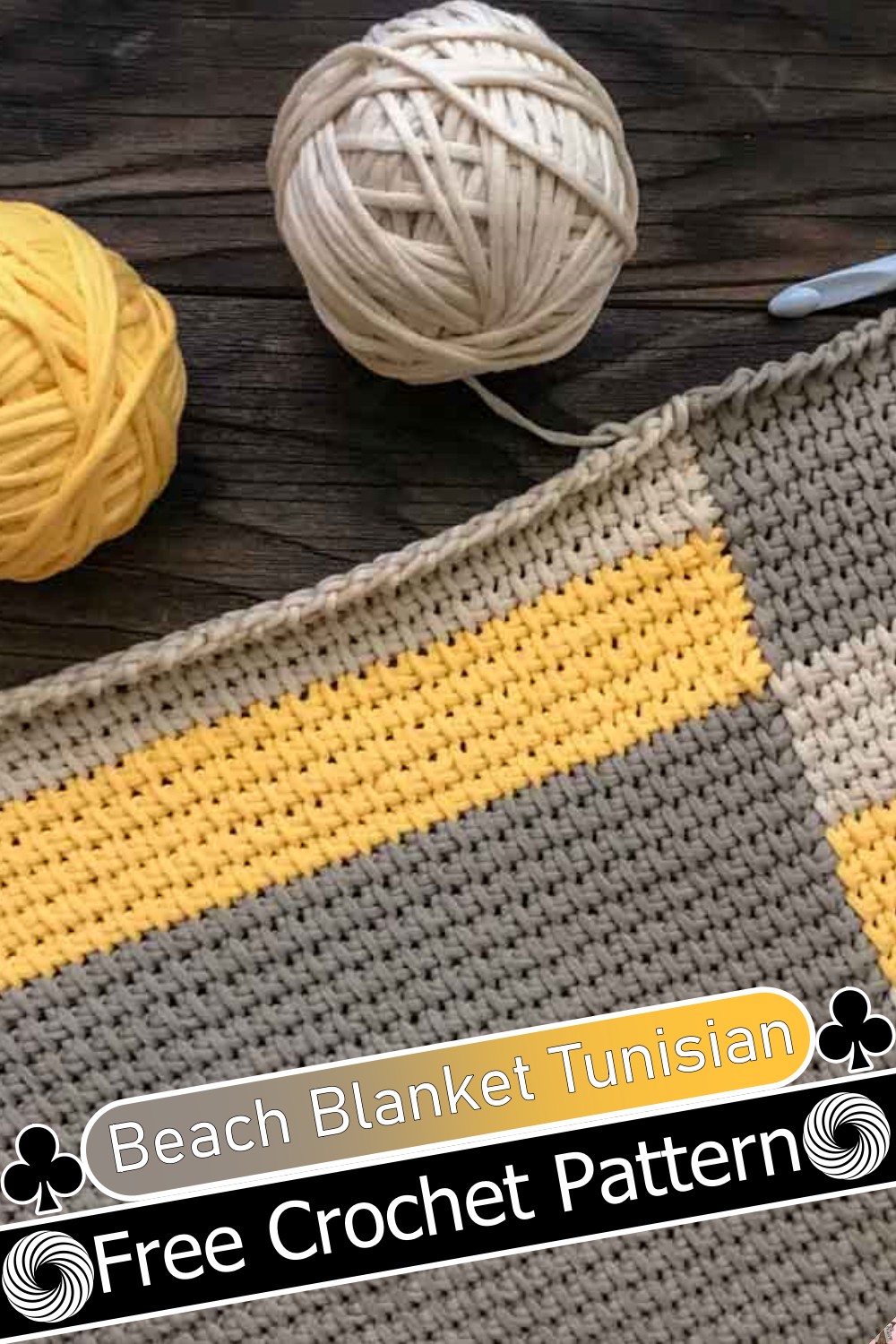 This Better Together Beach Blanket Tunisian Crochet pattern is perfect for summer. The blanket uses washable and durable yarn, with a gorgeous combination of Tunisian stitches that make it easy to crochet while watching your favorite TV shows. This pattern is a versatile fabric that would be great for picnics or poolside. Moreover, you can use your favorite color and make it a pastel or solid color blanket! This Tunisian crochet pattern is for all skill levels and perfect for those who are about to learn Tunisian stitches and have never held this kind of needle before
Basketweave Basket Pattern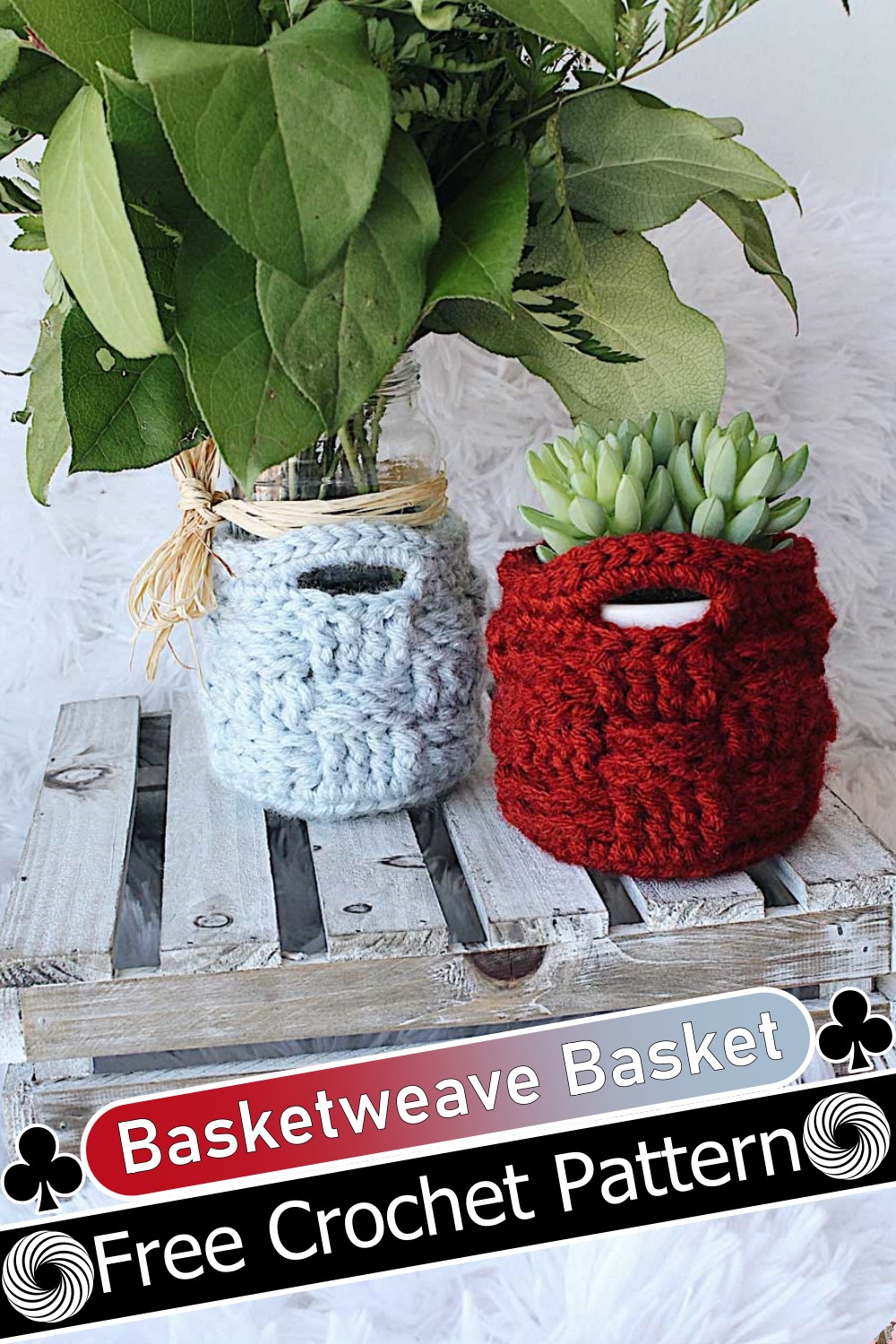 The basketweave cozies are an excellent way to showcase your indoor plants or collectibles like pens or pencils. This pattern is meant for you, who loves a tiny basketweave. You can crochet with your favorite color or the colors that match your home decoration or add cheerful color to your spaces with these adorable plant cozies. Simply follow the pattern and it will be easy for you to make these beautiful baskets in no time. And don't forget to share them with others, too!
Star Shaped Flower Pattern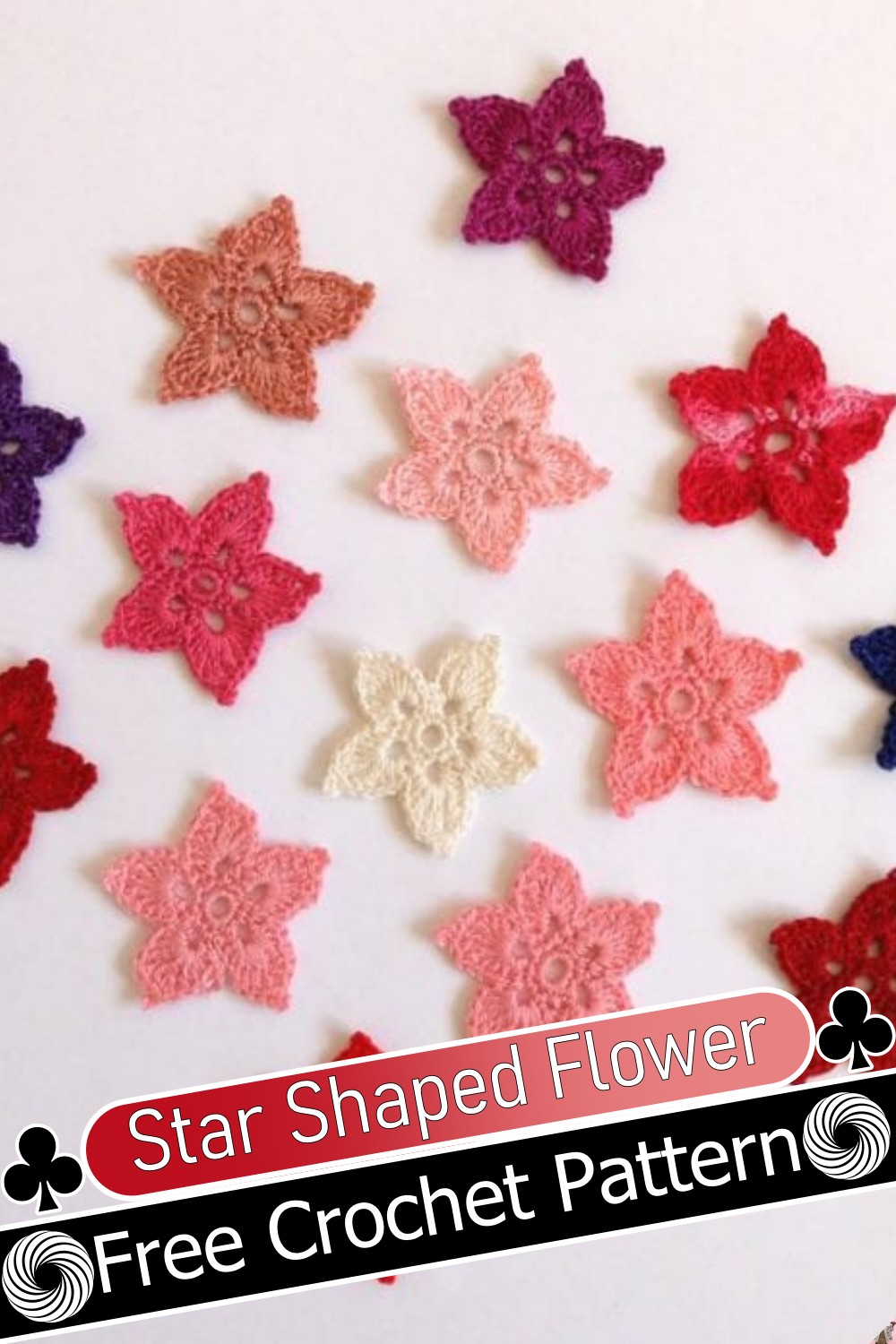 Free crochet patterns for star-shaped flowers are a beautiful way to add an accent to your home decor. You can make this easy and quick project in any colors that match your chosen color scheme or make them in the season's colors, such as Christmas. These little stars would look beautiful on Christmas trees or around windows and doors, either bunting or hanging from some fishing line. The cute stars would be perfect for making a bunting or garland, as well they will fold up beautifully into little flowers. The applique pattern is easy to follow and works like a charm. So if you are looking for some beautiful and elegant crochet patterns, you have come to the right place!
Alize EZ Pouf Pattern
This crochet home decor project easily beautifies your home and saves a lot of money that you have to spend on your store-bought decor projects. The pouf is the perfect way to add cozy decor to your space or floors. With this free crochet pattern set, you can create your very own floor pillow or pouf decor for your home using the easy-to-follow guidelines provided in the pattern. You can also use them as seat cushions or floor cushions that provide comfort on lazy afternoons spent reading a good book.
Easy and Fast Hand Crochet Pouf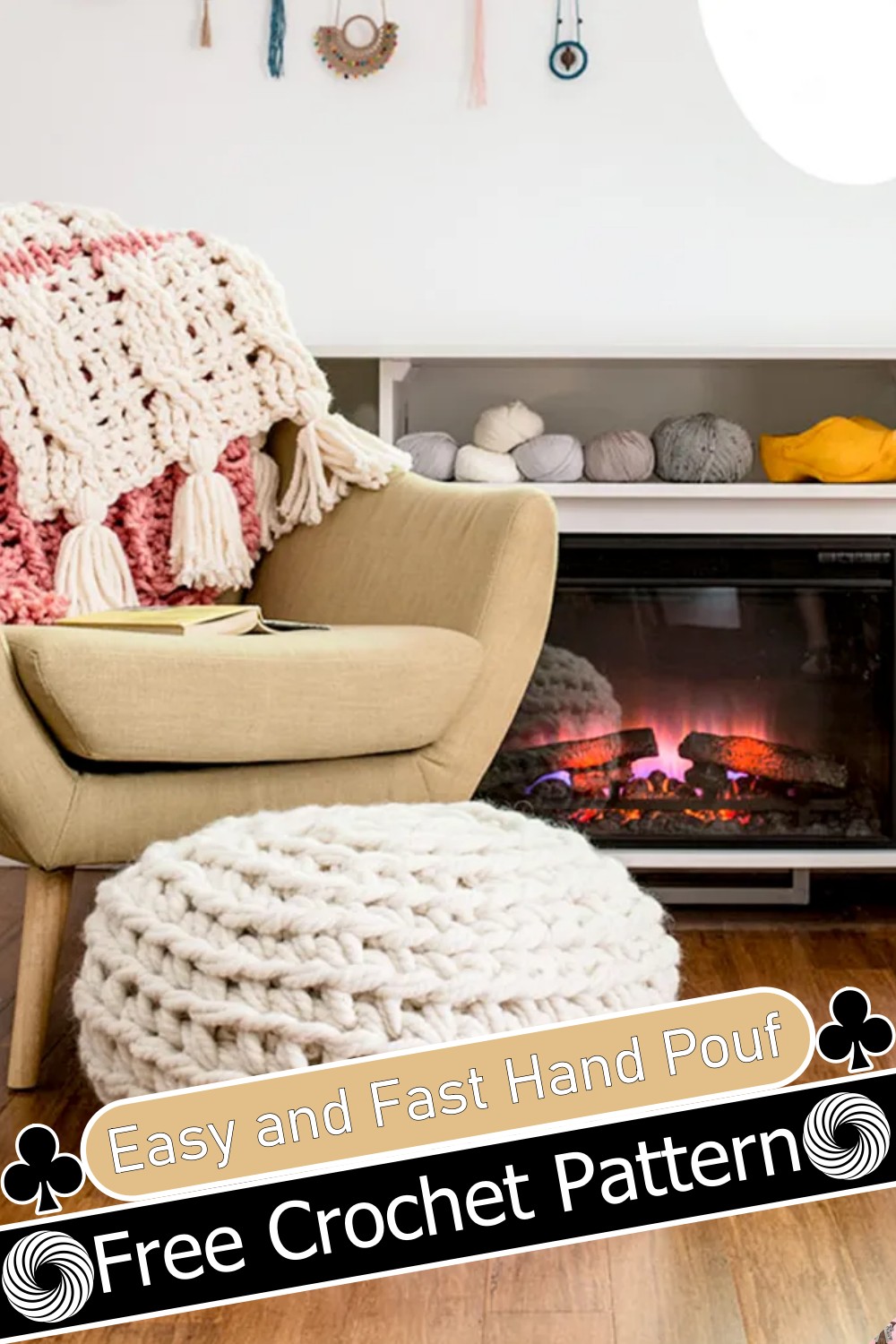 Easy and Fast Hand Crochet Pouf Pattern is a handmade crochet pouf. The design of this floor pouf is unique, as it includes a big and thick round, airy yarn in the center of it. It gives the room a charming appeal and can be used as an extra bed for your kids or pet, or yourself when you want to sit back and relax with your favorite drink. This project also works up quickly, so you do not have to wait too long before you finish crocheting your poufs. This wonderfully versatile pouf will add cozy decor to your home, office, or bedroom. It can be made in a variety of colors and materials, making it the perfect gift idea too!
Cup sweaters Crochet Pattern
Cup cozy pattern is one of the easiest and most beautiful designs that you can make. The nice thing about this pattern is you can customize it to fit the size and shape of your cup. You will need to work with a crochet hook, yarn, and a simple end. Beginners will be able to master this cozy after some hours of practice and effort. Make sure that you always remember to measure your cup before beginning any project to go on smoothly. It is a simple and easy-to-advanced beginner-level crochet pattern. It's the perfect way to add some festive flair to the holidays!
Crochet Farmhouse Chunky Blanket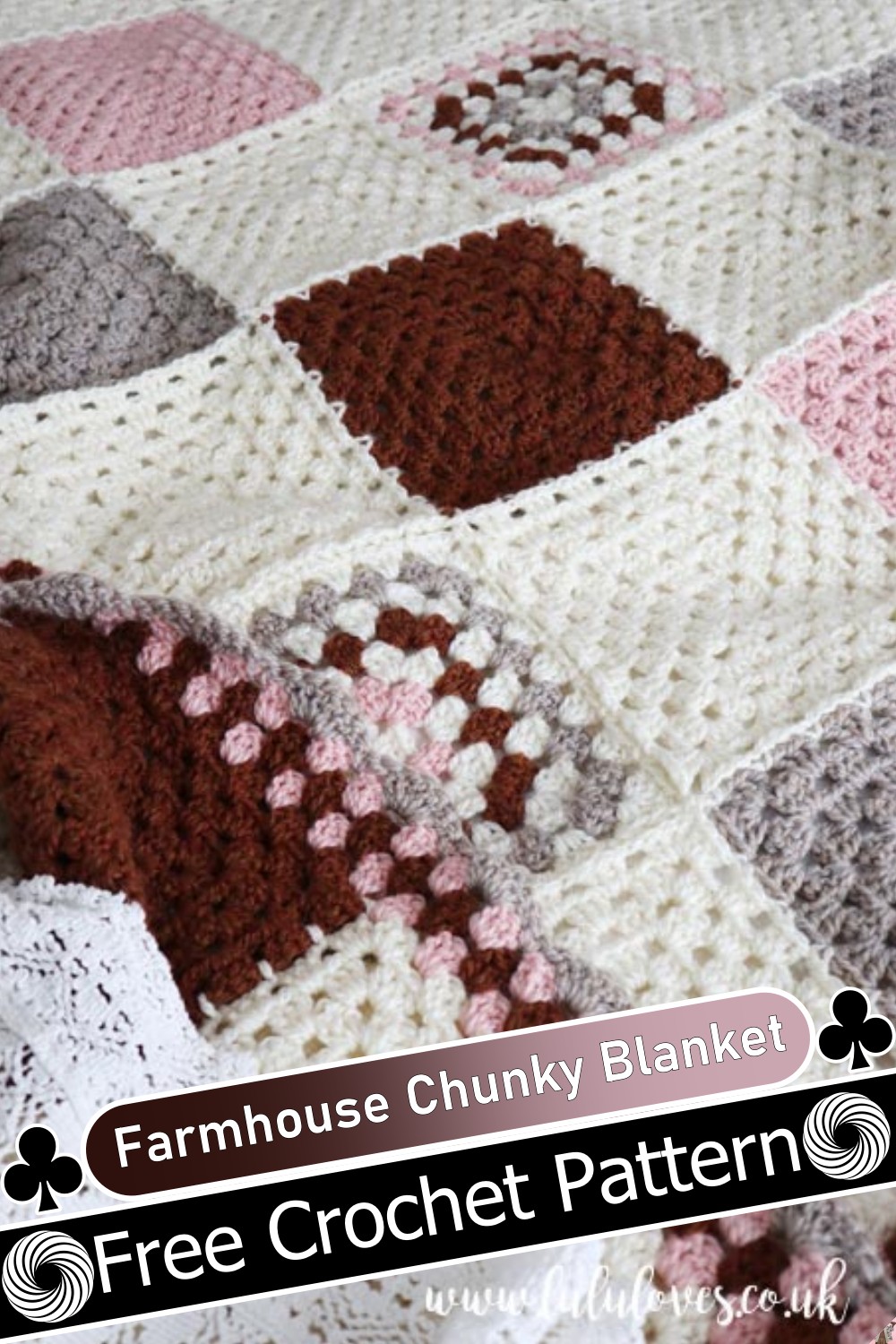 The thread used in this blanket is super thick and beautiful. It's a perfect match for the fall and winter season due to its striking red, cream color with black chunks that complement each other perfectly. And it's machine washable too! This blanket is so cozy, lightweight, and versatile. It's perfect to use indoors or outdoors on a breezy day. You can also wrap yourself up in it while chilling at home or reading a good book. Sleep under it or use it as a decoration on your couch.
Crochet Checkerboard Lines Blanket
We come with a simple and easy checkerboard lines pattern crochet blanket design in beautiful colors! This blanket can be worked up to any size using your style. These are perfect for baby shower gifts or even just a snuggle blanket for yourself. We used Red Heart Soft yarn for this project, but feel free to use whatever you like best! This crochet blanket is perfect for any occasion. You can customize its size according to your requirements. This blanket can also be used as a beautiful baby shower gift idea.
Crochet Basket With Handles
Storing your essentials is a challenging thing to do. But not anymore with this crochet basket pattern. Made of soft and durable cotton, this basket will be your favorite storage solution for all of your things. With great material and a beautiful design, you can use it in every corner of your home! It provides great storage space and is also very useful as a decor. This is a great way to showcase your crocheting skills while adding function to your place. Not to mention that this basket makes an awesome gift idea!
Harvest Button Napkin Ring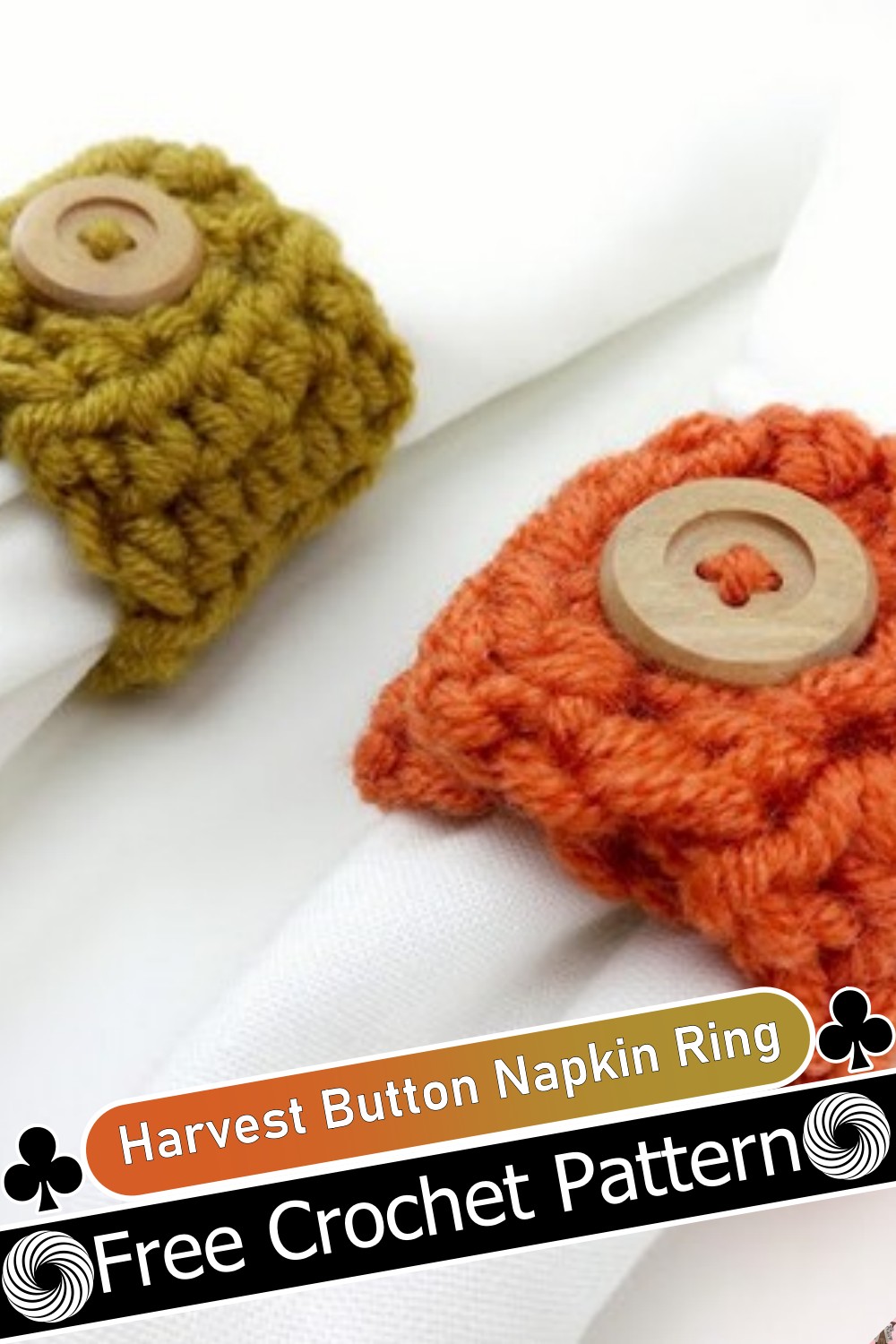 These Harvest Button Napkin Rings are a perfect addition to your fall gatherings. These napkin rings are made with a button on top, some strands of sweetly-scented cedar, and a little bit of cotton yarn. They are so easy to make, and they add a unique touch to your tables! This super-fast napkin ring pattern is quite easier to make. It comes with a button-on-top feature which makes it look so cute. Add this unique crochet pattern to your home decor, or gift this unique piece of work to your friends and family who are crazy about crocheting.
Jute Crochet Placemats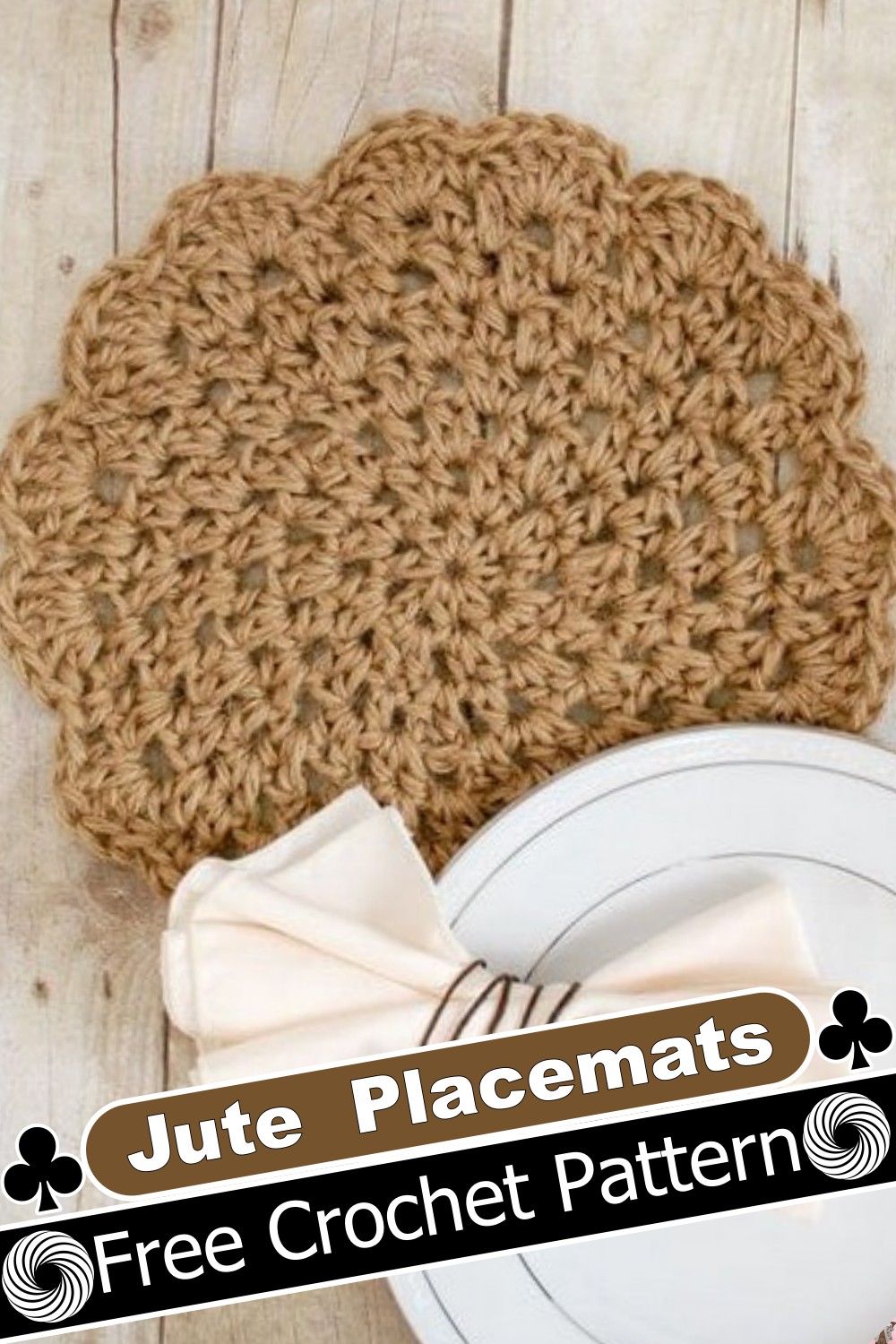 Add a vintage look to your kitchen table with this beautiful jute crochet placemats pattern. This placemat pattern gives an ancient and rustic style to your table. It is fun to make if you haven't worked on this type of pattern before. To make this crochet placemat, you will need the jute crochet cord ply and (n/p) sized crochet hook. This portable cotton tablecloth is perfect for impromptu picnics, outdoor lunches, or dinner parties. It's quick to make and easy to transport, so you can have one of these placemats ready on the back of any room chair whenever you need it.
Boho Hexagon Wall Hanging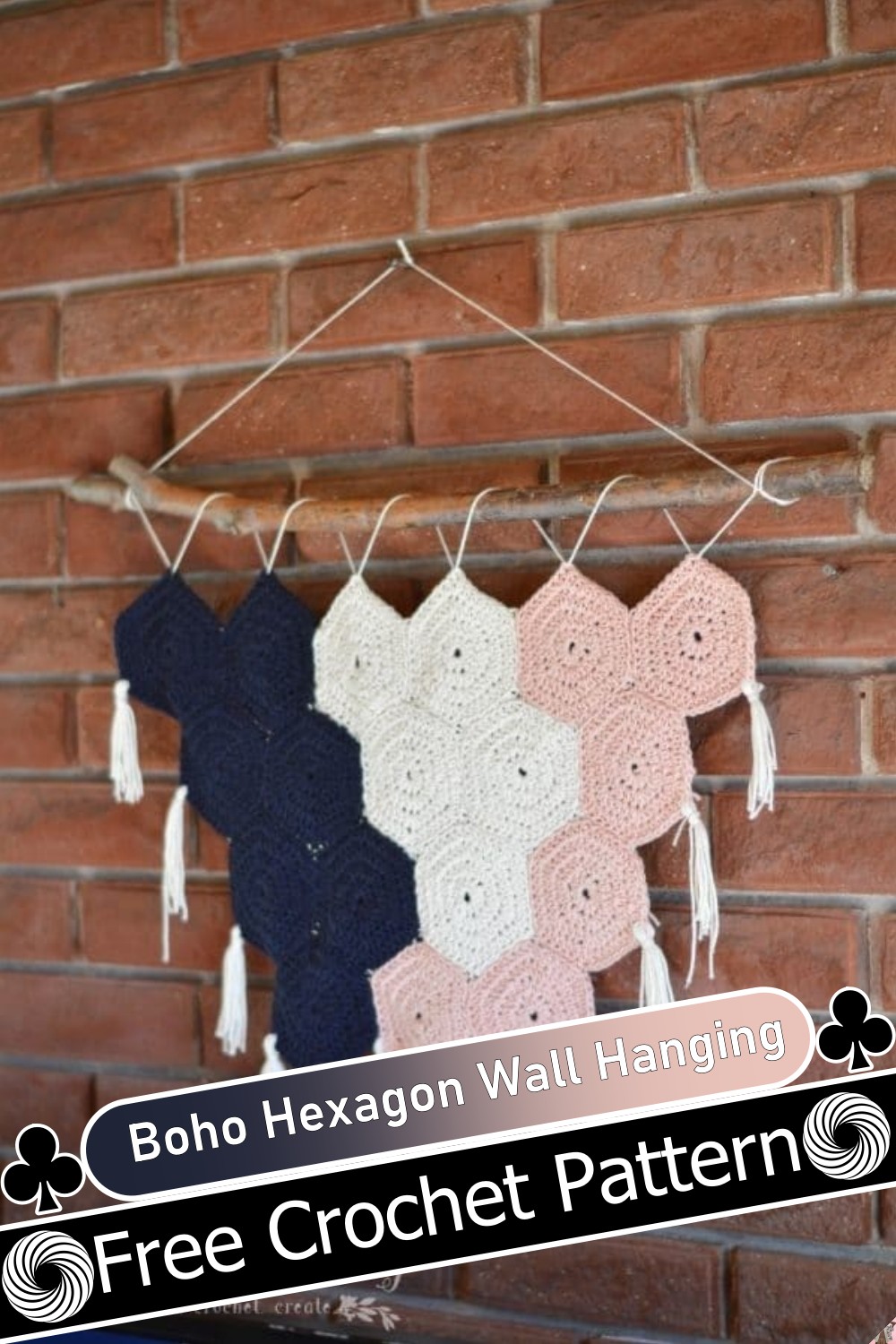 What a sweet gift to give! This lovely, handmade crochet hexagon wall hanging can be used to decorate your home, office, and dorm room. The hexagons are worked in rows for each tier, then assembled with a simple crochet technique that works up quickly, so you won't have to wait too long before enjoying your creation. The pretty colors will add a vibrant touch to your home decor with this gorgeous crocheted wall hanging. It looks so smart when hung on the wall that anyone can't resist it for sure.