These crochet blanket patterns are one of the most versatile items you can make. They can be made in any stitch pattern, yarn weight, and size, including tiny baby blankets. All crochet blankets will keep you and your loved ones cozy, making you feel good both as you craft them and use them. In addition, many people prefer to use all-natural fibers rather than acrylic, which means that a crochet blanket will keep you warm even if it doesn't have a heating element.
Our given Crochet blankets can make wonderful gifts. They can be made in any size, using any stitch pattern, so you can make something perfect for whomever you are giving it to. Crocheting a blanket creates something beautiful and practical at the same time! There are so many crochet blanket patterns to choose from you'll be able to make something for everyone. The possibilities are endless, and the results are always beloved items that will last for years. Start planning your next one now!
Crochet Blanket Patterns

These crochet blanket patterns make lovely gifts for baby showers and weddings and a practical bed-warming accessory for adults. This collection contains patterns for blankets in any stitch pattern you like, in any yarn weight you prefer, and in any size, you will need—even tiny baby blankets. Though small in size, most of these designs conjure up images of comfort, coziness, and warmth. So, without wasting time, put your hand on this series and follow making them.
Sunny Comfort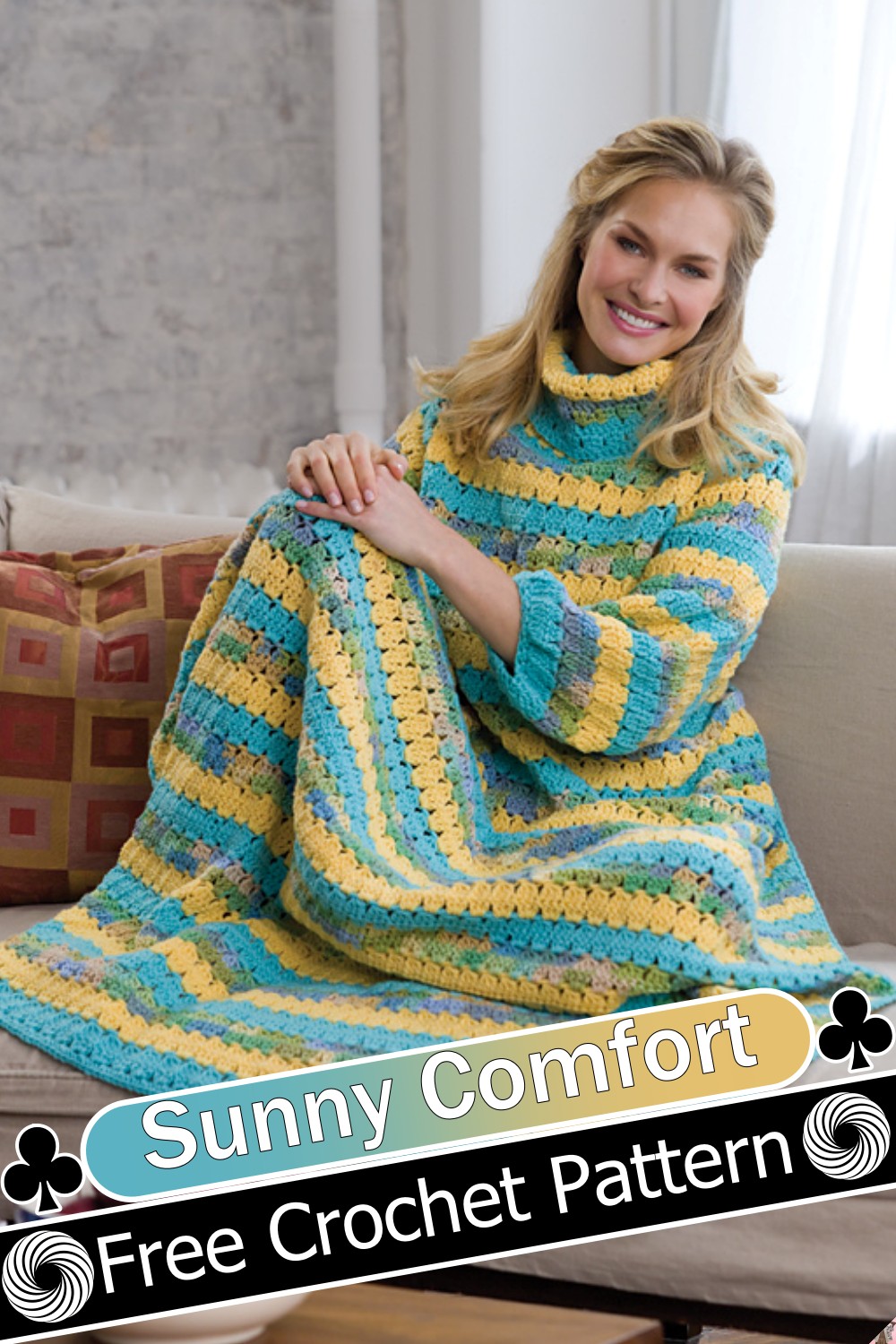 This super admirable and unique crochet Sunny Comfort blanket pattern is one of the most fascinating blanket patterns. It contributes to your blanket collection that you can always take pride in. The reason for it is its impressive look and wonderful texture. With crochet Sunny Comfort you can enjoy the beauty of comfort, warmth, and luxury.  It is an attractive blanket with a very nice surface that invites you to dive into the softness on a cold day.  The Sunny Comfort blanket pattern is easy to follow and can be made by everyone regardless of their skill level.
Turtle Pillow Cover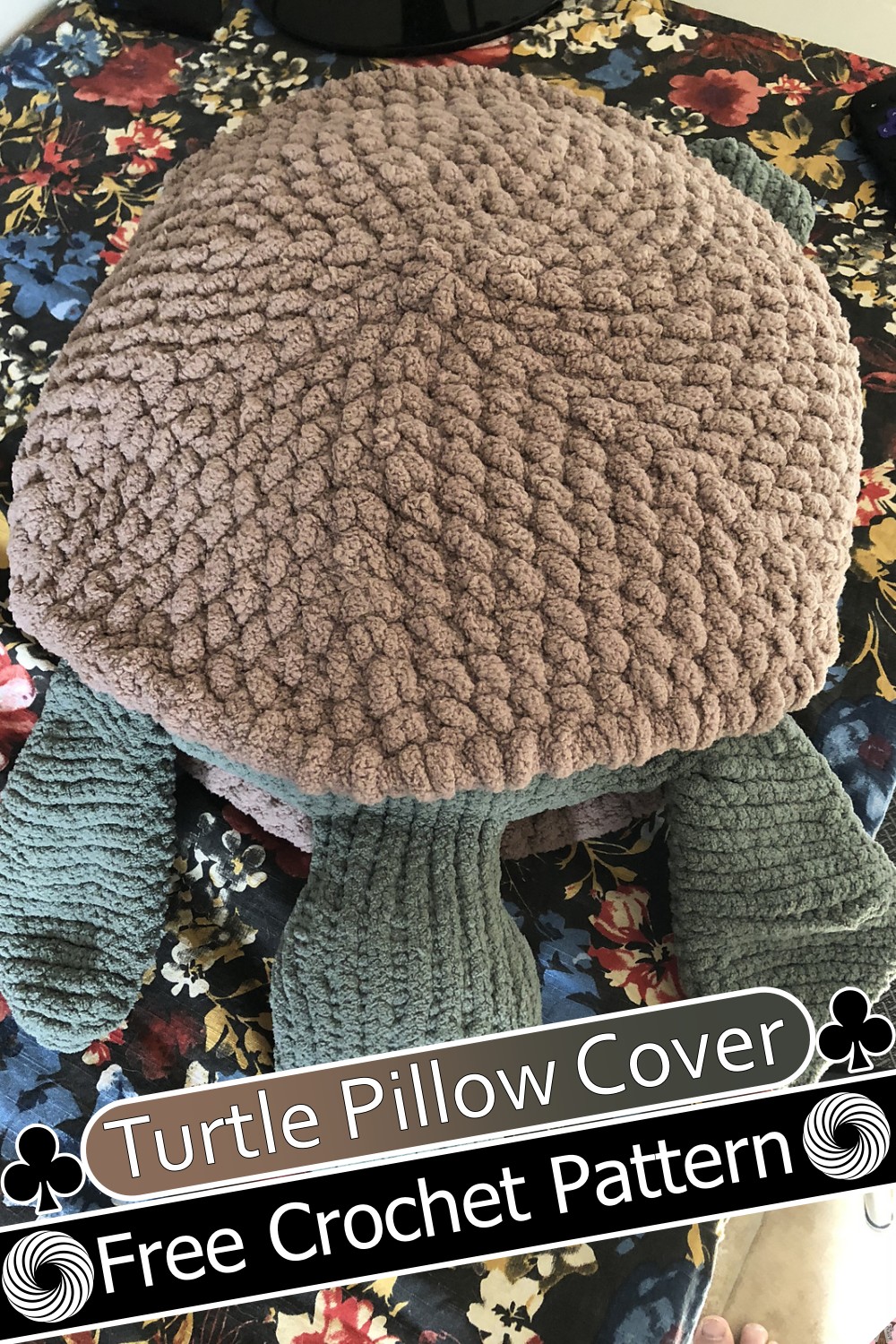 This turtle pillow cover is the perfect way to keep little ones cozy and protect the beautiful pillows that grace your living room sofa. Crochet in Bernat Blanket yarn, the body of this lovable turtle is soft and cozy, with a removable shell that lets you wash it in the washing machine. The shell is crocheted with Bernat Blanket Extra yarn - two skeins are required, one in each color. The shell is removable so that you can wash your pillow cover just like you would a blanket. This pattern is easy to follow, with pictures included for everything you need to know, including tacking down loose ends and closing up your turtle.
Picot Blanket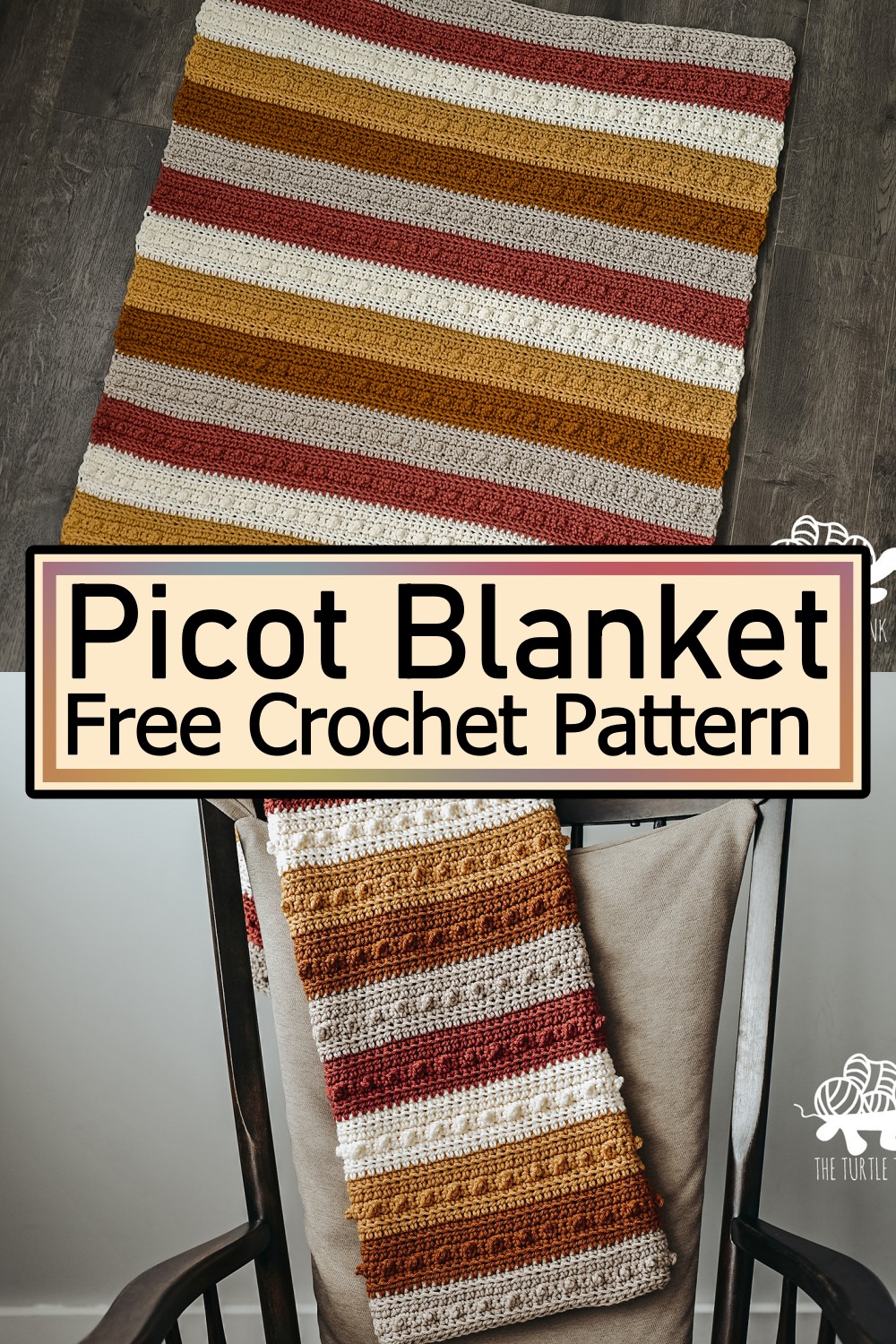 This amazing blanket is the ultimate in cozy comfort, with a modern and stylish look. It is made with super soft yarn but has a design that will keep your interest with its varied textures. This blanket features a simple six-row repeat that can be customized to any size you choose! It is crocheted using very simple stitches and wonderful lace patterns. The Picot Blanket is perfect for using up your stash yarn, or if you're new to crochet, this does a great first project. You can use any type of yarn or fiber with this pattern, as long as it has similar yardage (or length).
Bebe Baby Blanket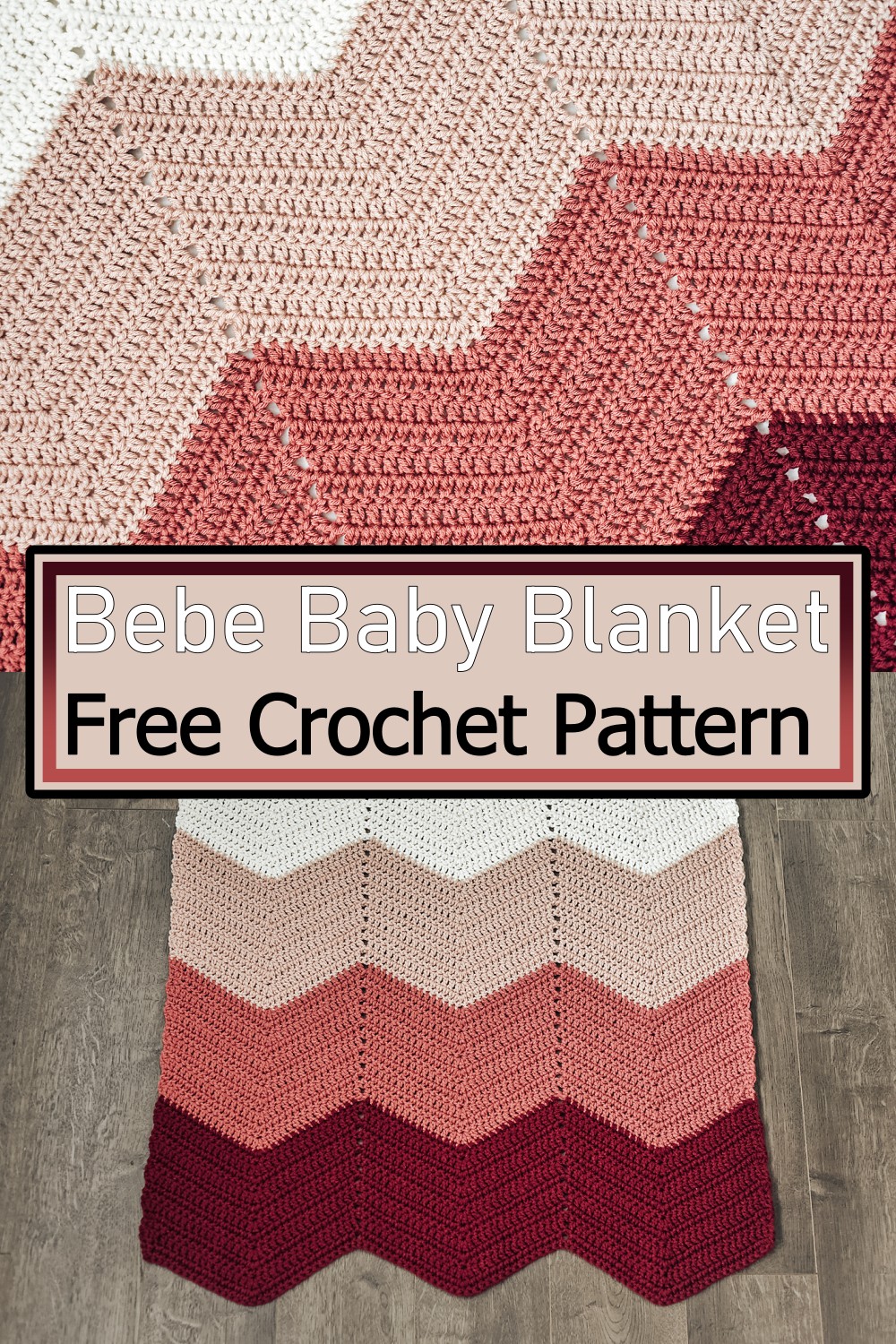 Simple but magnificent, this is the best crochet Bebe Baby Blanket pattern you could ever get. It'sIt's a cozy blanket to wrap up your baby and keep them comfortable in any season! This attractive crochet Bebe Baby Blanket pattern will be an important addition to your wardrobe or a perfect gift for your loved ones. Any embroidery lovers will find this pattern very useful and easy to remember. You can use this as an heirloom in your baby'sbaby's wardrobe. The blanket is lightweight and soft, suitable for all seasons, including fall, spring & winter.
Ocean Granny Square Afghan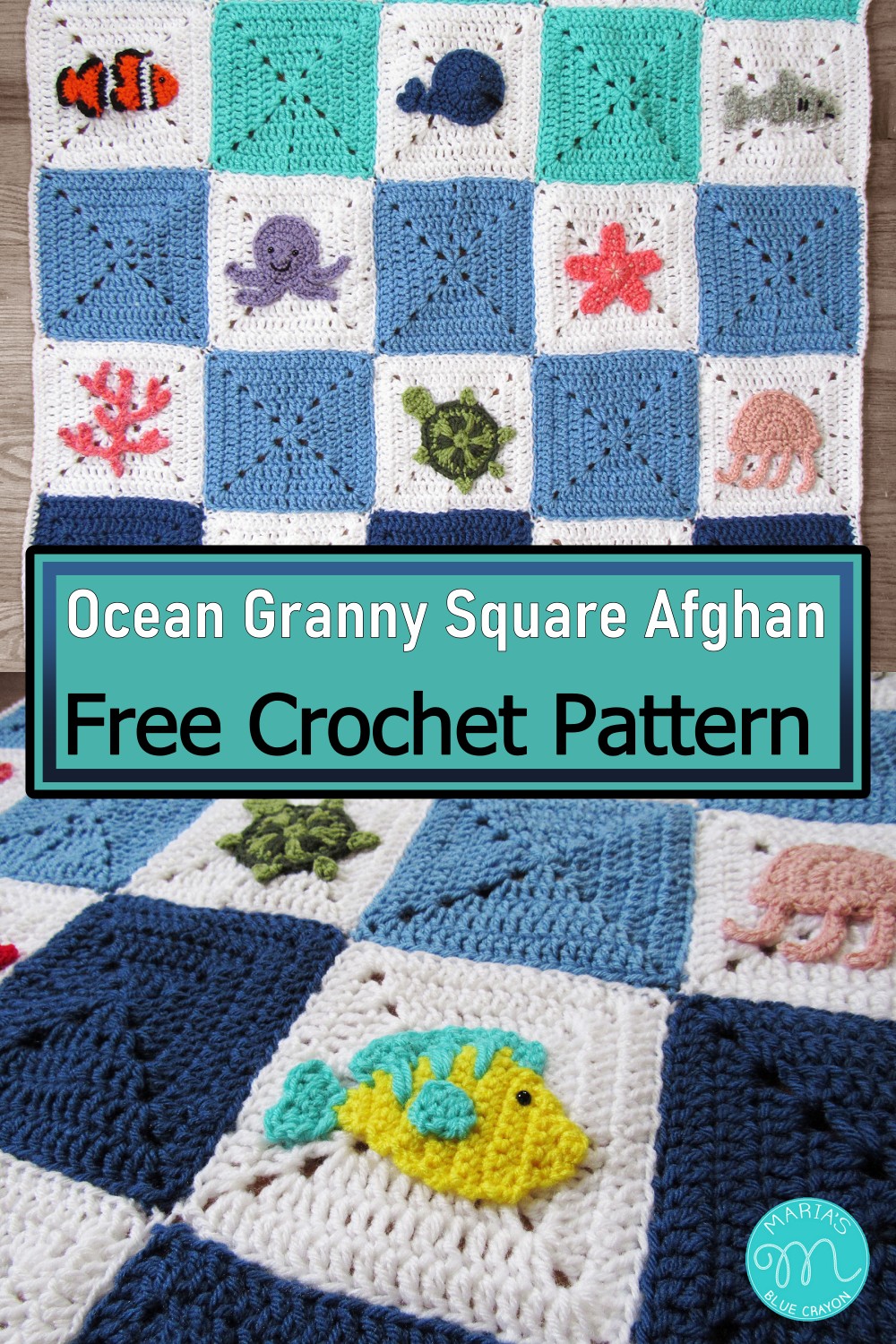 This blanket is the perfect way to show off your crochet skills. Made with just four colors, it's fun and easy to make but will look spectacular when you are done! This is a great project for beginners wanting to tackle more advanced stitches or seasoned crocheters looking for something small and portable. It works up quickly using bulky weight yarn that makes it soft and warm – perfect for curling up on the couch. It's easy to crochet a fun and easy pattern that creates a beautiful blanket. This is the ideal pattern for a beginner or someone who doesn't have time to spend on their project.
Bonfire Blanket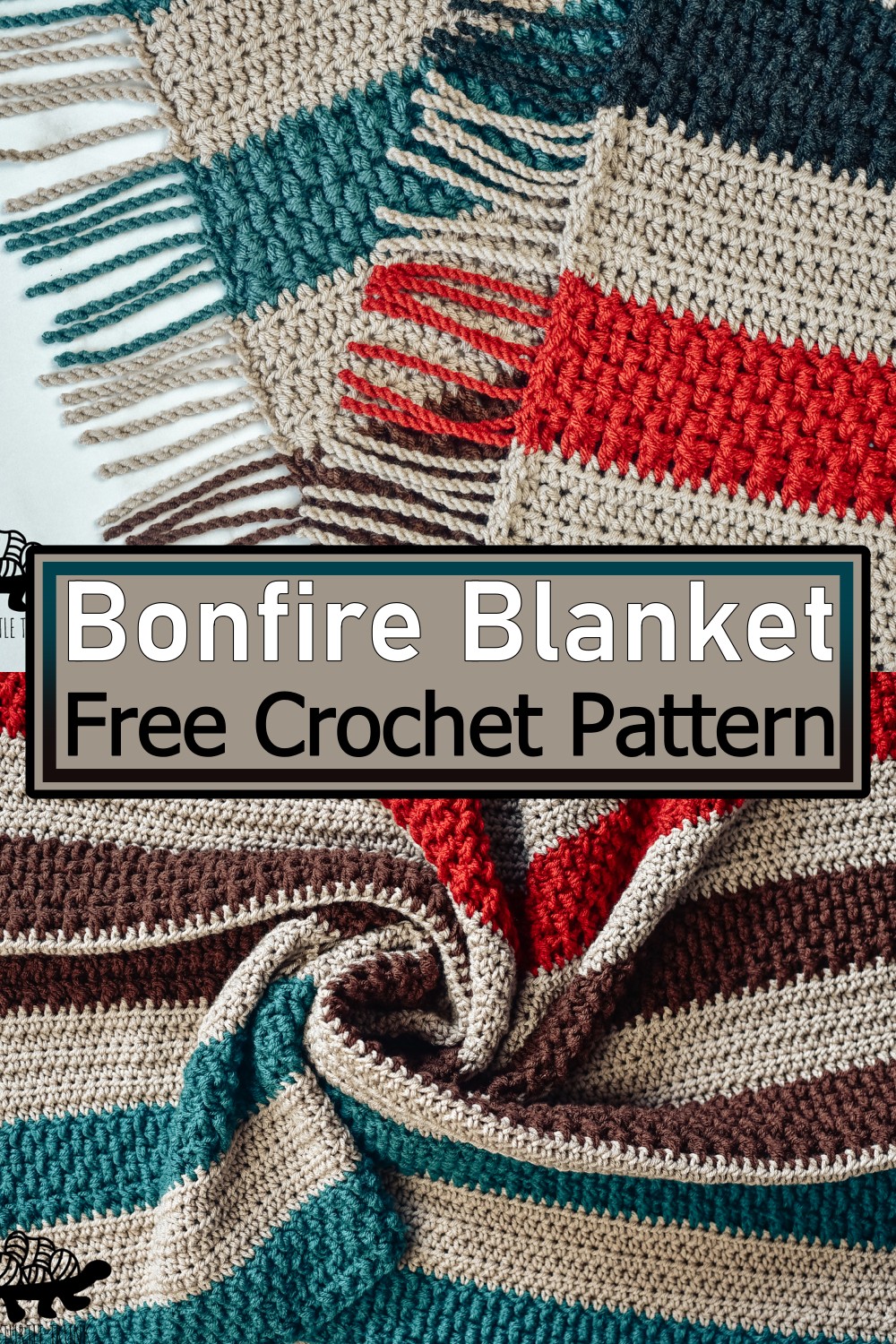 This blanket is perfect for the chilly fall and winter nights! The crochet pattern makes use of beautiful texture; fun stripes, and twisted fringe to give you something to keep you warm on those cold evenings. This blanket is easy enough not to bore with the project and interesting enough so you won't slow down by it. The blanket uses a simple two stripe repeat that is easy enough to work up but interesting enough to keep your attention. This design has a modern look to it but feels cozy and warm; like a firelight reflecting off of logs on a cool Fall or Winter evening.