If you love to crochet, you've got to try these patterns! Not only are they great crochet patterns for beginners, but they're also fast-to-make designs that are perfect for the colder days of winter. Whether a beginner or a crochet master, these waffle stitch blanket patterns will get you hooked on crocheting. This post contains a collection of crochet Waffle Stitch Blanket patterns. These patterns are popular and versatile, especially for lacy snowflakes, flowers, and other designs. You can use this stitch to create this stunning blanket patterns in different colors and sizes.
Crochet Waffle Stitch Blanket Patterns

Make a waffle stitch blanket to add texture to any room. Whether you want a quick and easy project or something cozy to snuggle up under, this list covers it! If you're ready to learn how to make the most beautiful blanket patterns, here's this collection of the best free crochet Waffle Stitch Blanket patterns! These patterns are done in the round, feature simple and modern-looking all-over designs, and use the ever-popular yarn colorways of grey. This makes it easy to create an ombre-style blanket with various colors that are sure to please.
Supplies Needed For Crochet Waffle Stitch Blanket Patterns
Crochet Waffle Stitch Blanket Patterns
Supplies Needed:
Crochet Hooks: US I/5.5mm and US J/6mm
Yarn: Bernat Baby Softee Chunky Yarn in Gray Mist (3 skeins)
Scissors
Tapestry Needle
Embroidery Scissors or Tapestry Needle to weave at each round's ends.
Twist Waffle & Fringe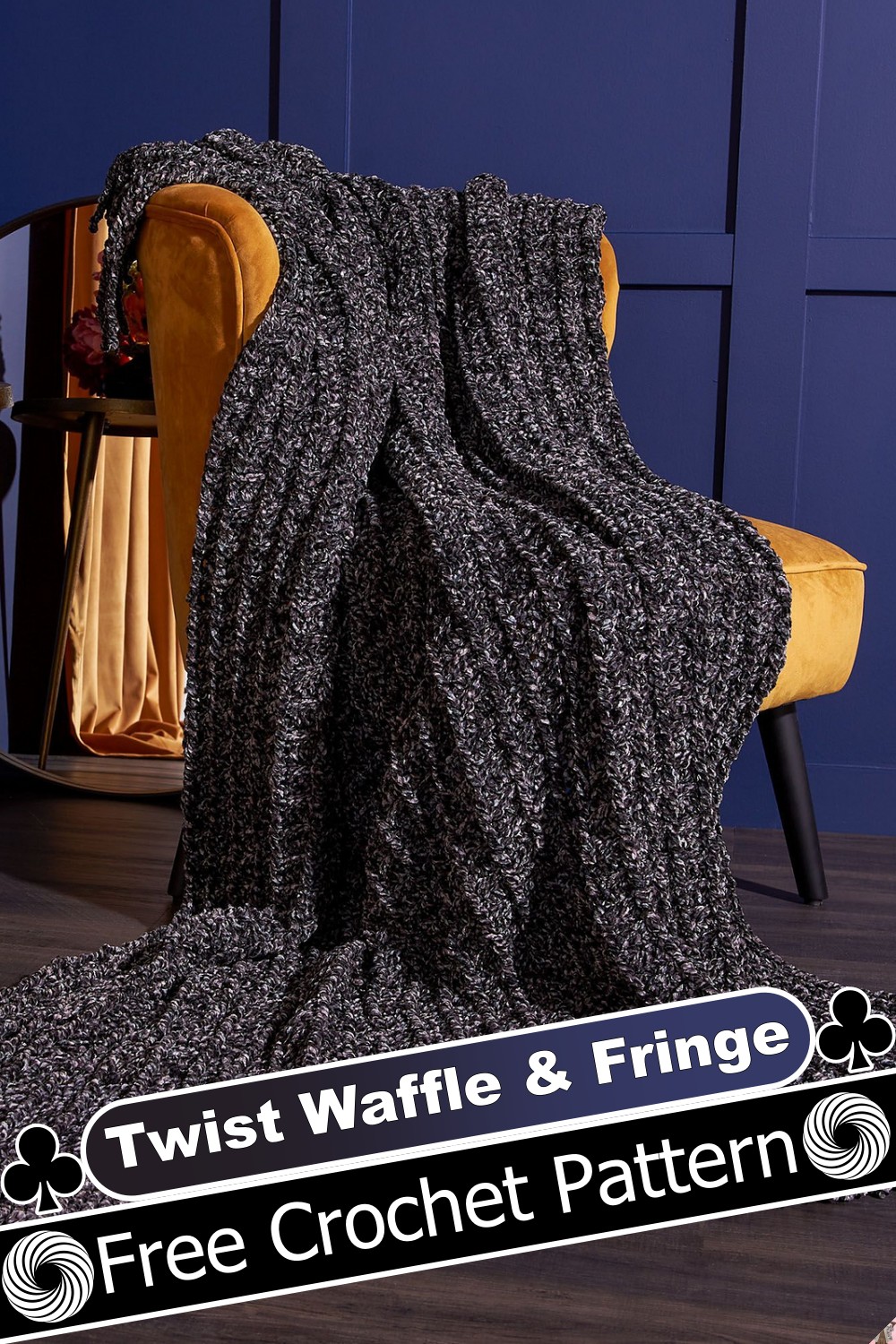 Crochet the perfect blanket using this pattern with a classic twist. Crochet the Twist Waffle & Fringe pattern in your favorite Pendleton yarn, and you will also have a keepsake heirloom piece to pass down to your children. The classic waffle stitch pattern is a great way to add dimension and interest, while the fringe gives it a fun pop of color. This blanket is a great project to use up yarn scraps, and when you're done, it will be your go-to accessory. It uses the front/back post stitches with a modified waffle stitch that creates a big textured pattern. This crocheted waffle stitch blanket pattern is so fun and easy to make; the perfect gift for anyone on your list.
Waffle Side Split Sweater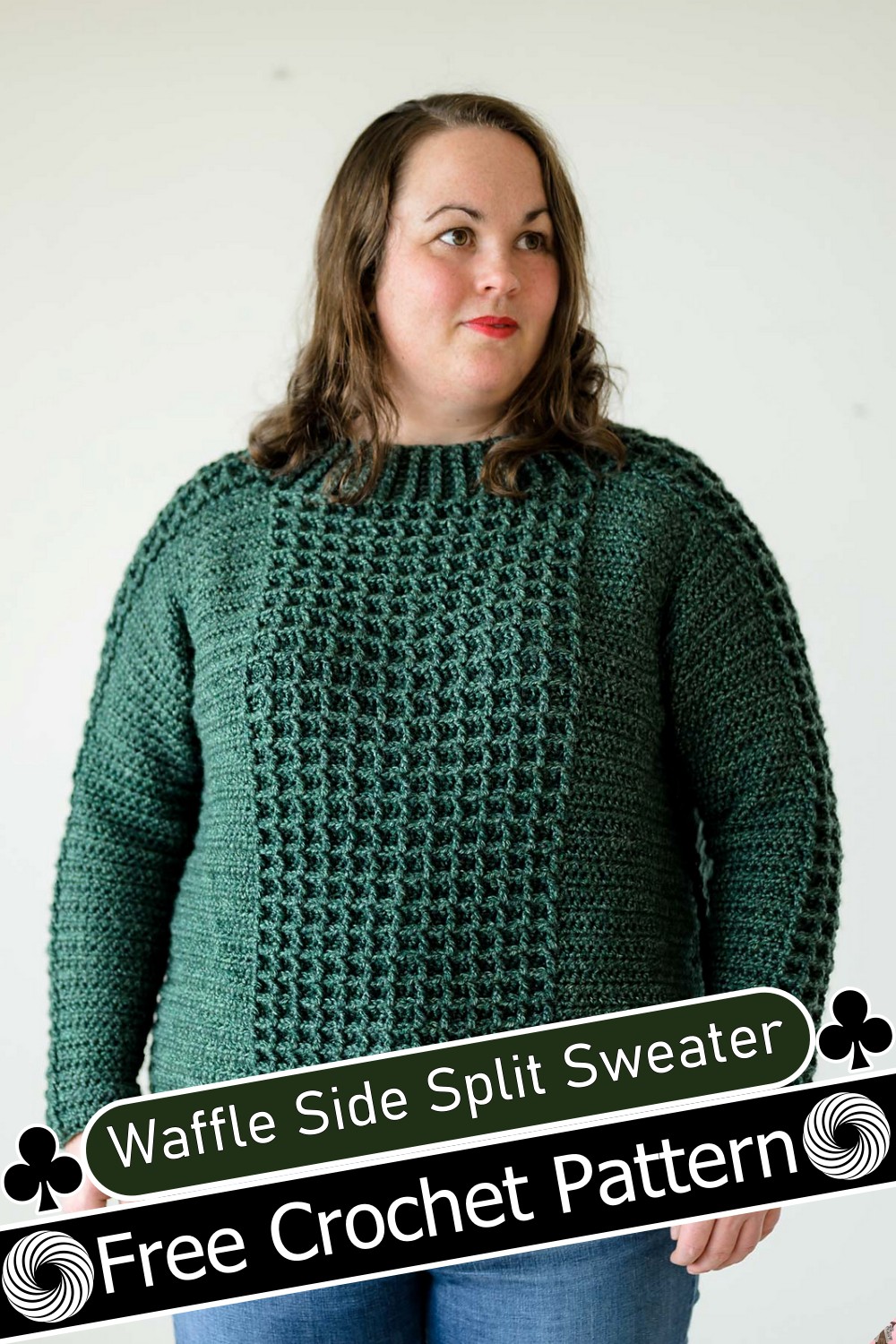 The Waffle Side Split Sweater is a textural, classic knit design that will take you from fall to winter and beyond. This easy stitch repeat is a great way to use up stash yarn. This quick and easy Waffle Side Split Sweater is a simple and stylish alternative to the all-time favorite crew neck. It features a relaxed fit, with ribbed cuffs and waffle side panels at the hem. This crochet pattern uses the waffle stitch, which looks intricate but is not that hard to do. The recipient of this gift will be thrilled! This sweater is perfect for beginners and beyond!
Waffle Stitch Sweater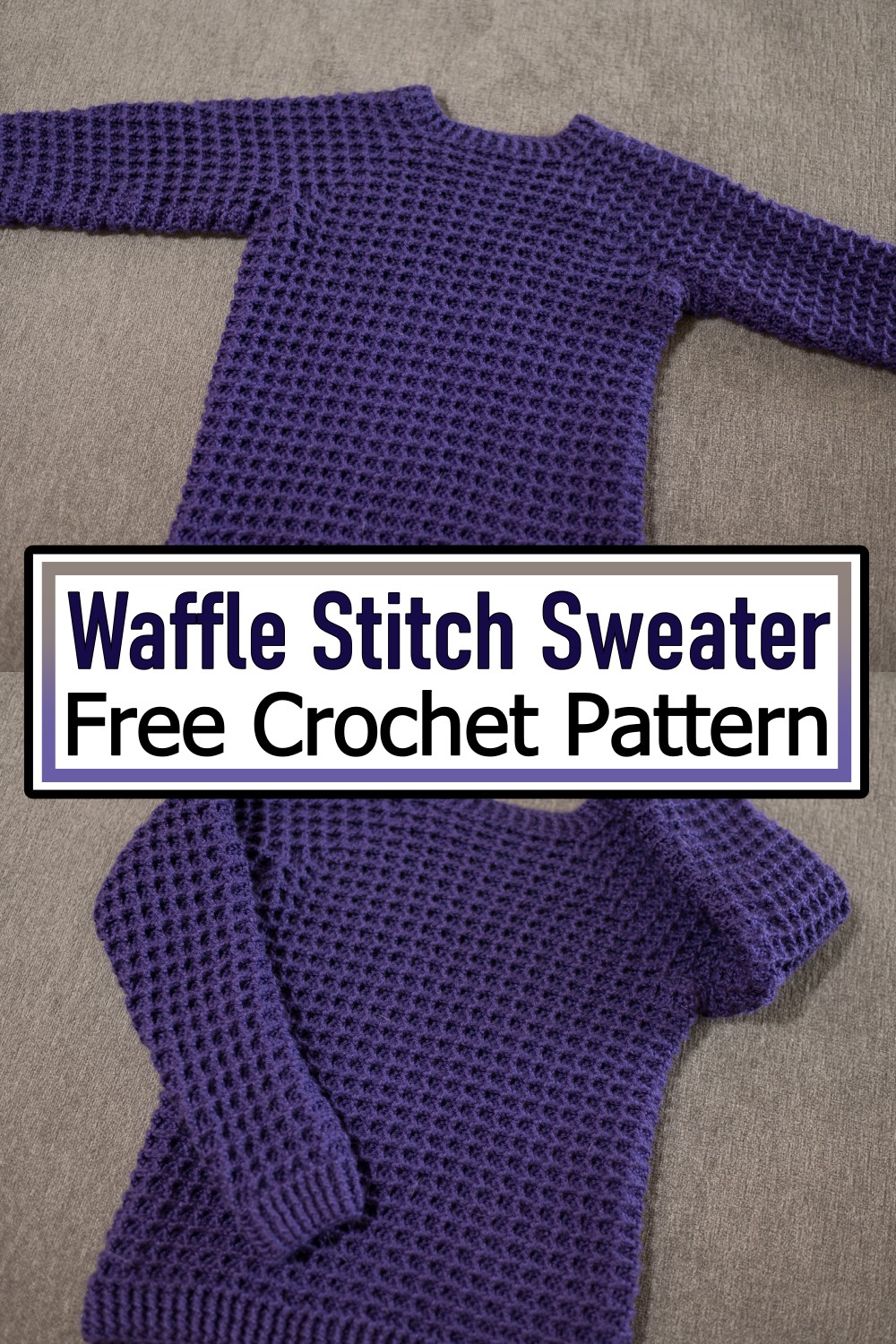 If you love the look of waffle stitch, then this crochet sweater is for you. Perfect for cool fall days, this sweater is sure to keep you warm and cozy all season long. This crochet waffle stitch sweater is the perfect fall staple. This waffle stitch crochet sweater has a feminine look. Wear it over your favorite t-shirt for a stylish combo that looks great for any occasion. The sweater can be worn with the sleeves rolled up to show off the generous amount of crochet. A fun and unique addition to your wardrobe
Waffle Scarf & Hat
The Crochet Waffle Scarf & Hat features a variety of waffled stitches, making it as warm and comfortable as it is beautiful. The reversible design works with any wardrobe; you can sport the hat or scarf any time of the year. This hat adds style to your ensemble while keeping your head warm. This cute scarf and hat set is made with a waffle texture that adds texture to the pieces. You can also use this pattern to crochet a hat that is worn throughout winter.
Waffle Bath Mat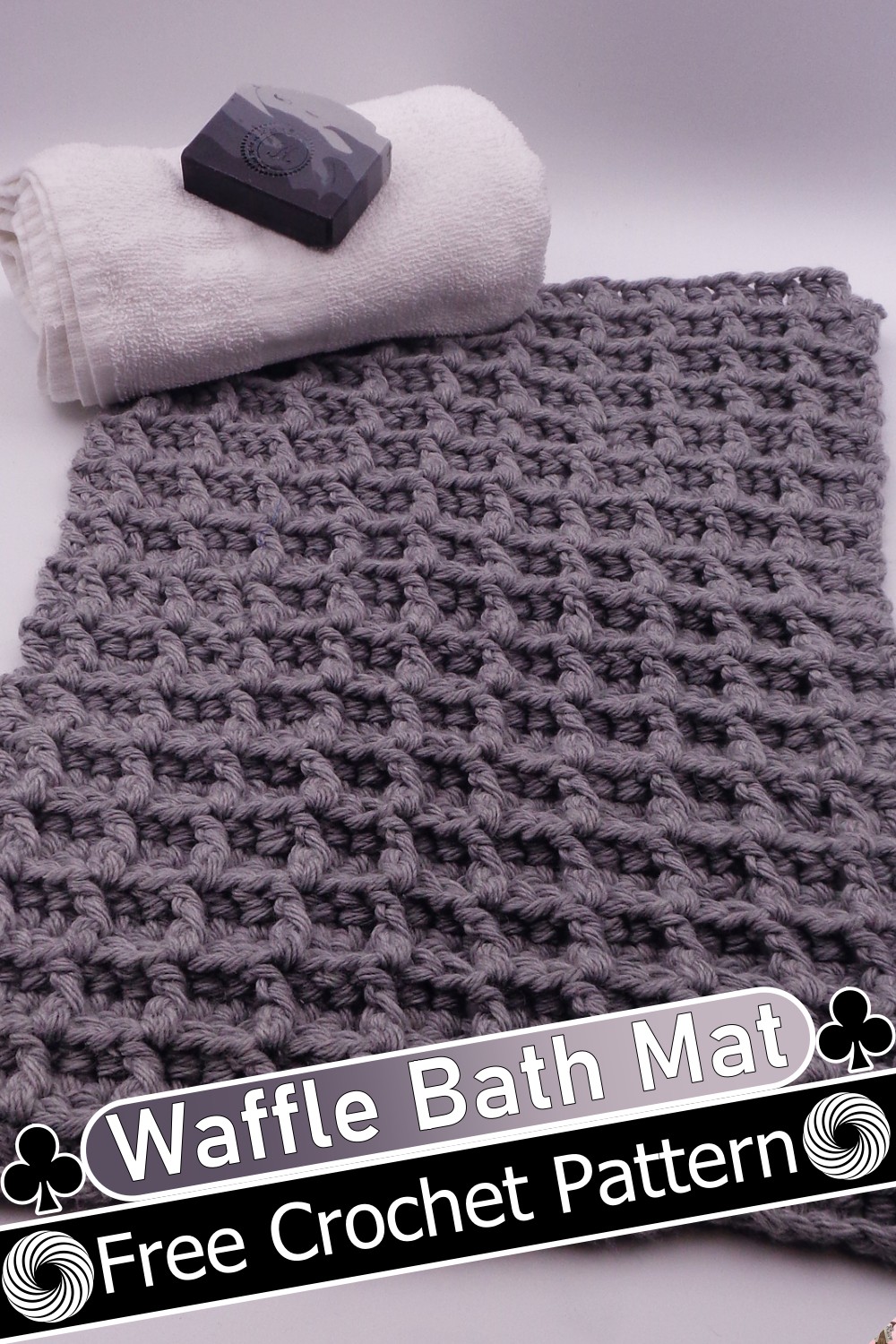 Bring a luxurious touch to your bathroom with our crochet waffle bath mat. The carefully crafted pattern is soft and comfortable underfoot and will add beauty and dimension to your space. Base your bathroom decor on the timeless trend of waffle-style textiles with this crochet bath mat. Designed to help keep moisture away from hard surfaces, this easy-to-clean mat gently cushions feet and toes while adding a touch of comfort at the edge of any tub or shower. The simple design allows it to blend with any decor, while the natural cotton is soft, breathable, and absorbent.
Diamond Waffle Hot Pads
Want to protect your kitchen from hot plates and pans? These crochet Diamond Waffle Hot Pads are just the thing. Protect your countertops and table edges while adding a vintage touch to your kitchen decor. Ideal for the modern farmhouse, thanks to the traditional crafting techniques that give them a unique look and texture. These hot crochet pads are made of waffle fabric and can be used to protect your table from hot dishes. These crochet diamond waffle hot pads add some texture to your kitchen accessories.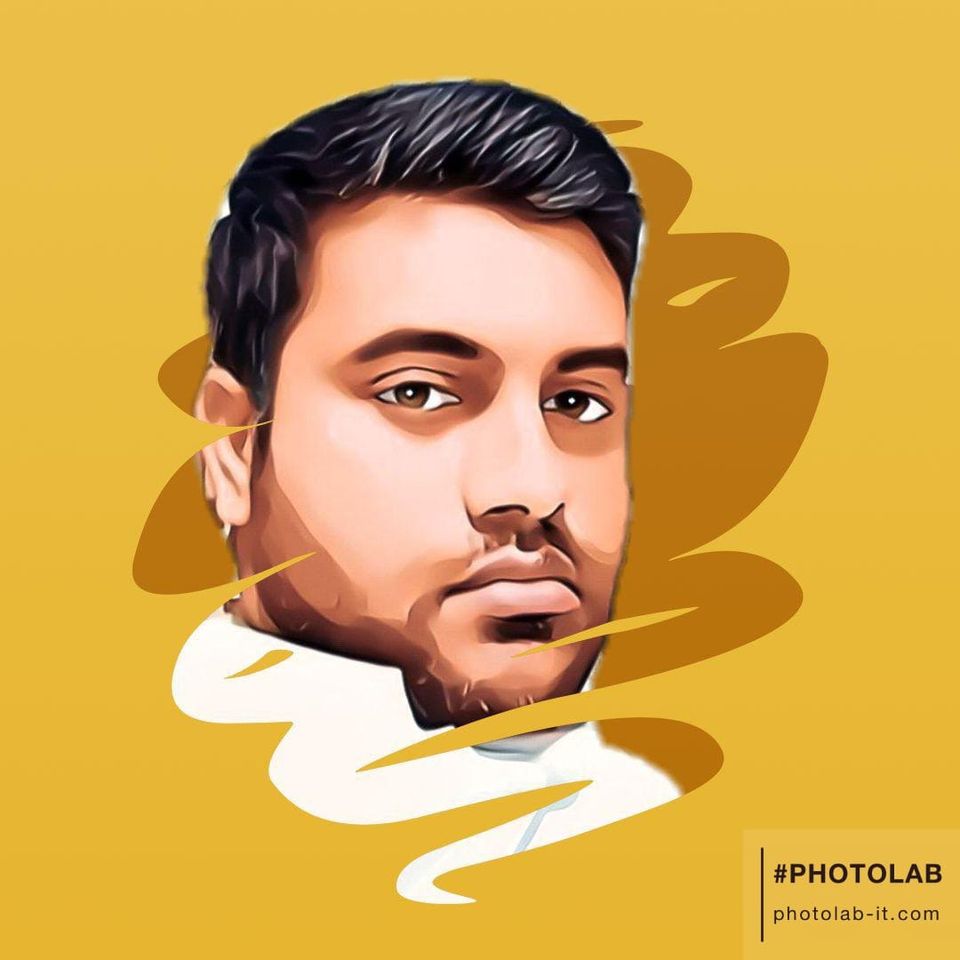 I am Raza, a crafts expert with 6 years of experience. I run this site for DIY lovers to provide the most exciting projects and ideas for your home, office, and everyday life. See More