Gingham crochet blanket patterns are a must-have for any home. These beautiful blankets will make your home look so stylish and inviting. So, If you are looking for the perfect gingham crochet blanket pattern, you have come to the right place! We have gathered some of our favorite free gingham crochet blanket patterns to enjoy. These patterns can create a baby blanket or even an adult-sized throw. You can use them as a gift or keep them for yourself! These patterns are so easy that even a beginner should be able to complete one in no time! They also make great gifts for friends and family members who love crocheting as much as you do!
Gingham Crochet Blanket Patterns

Gingham is a classic pattern that easily matches any nursery or room decor. It's available in so many different colors and patterns, and it adds a bright pop of color to any room. Crochet blankets are the perfect way to showcase gingham and give yourself a warm and cozy blanket for the winter season. These blankets are perfect for a baby, toddler, or teen and are a great way to use leftover yarn and make a super fun blanket for the little ones in your life. They work quickly and easily, which means they can be made in just a few days! You can find all kinds of gingham fabric colors and patterns, so there's no reason you can't make one of these blankets in whatever colors you want. Here are some ideas.
Gingham Crochet Blanket Patterns
Gingham is a pattern that has been around for hundreds of years and is still popular today. It's not hard to see why - it's a fun, simple pattern that can be used in many different ways. The best part is that gingham crochet patterns are easy to learn and perfect for beginners!
Benefits of Gingham Crochet Blankets:
They're as easy to make as they are beautiful! You don't need much experience with crochet to make this blanket!
This is a great project for using up your scrap yarn - no worries about matching colors or running out of yarn! Use whatever you have, get out your hook, and start crocheting!
If you want a more masculine blanket, use muted colors like browns or tans instead of bright reds or blues!
Teal Gingham Baby Blanket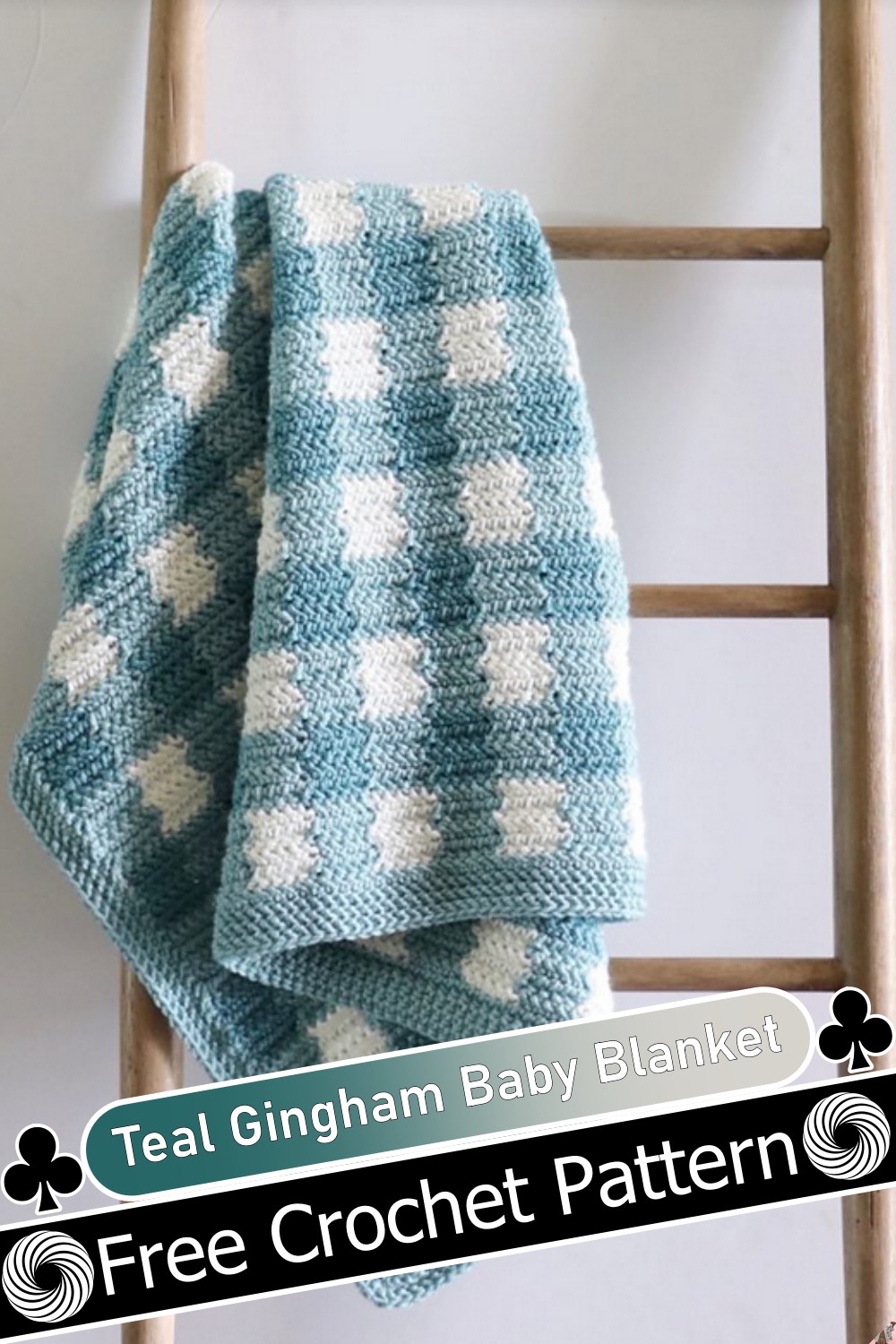 This Teal Gingham Baby Blanket Pattern is so easy to crochet! It makes a beautiful, lightweight blanket with lots of textural interest. It will be the perfect gift - especially for a new baby, but also for new parents who want some cozy comfort for their living room. This free pattern uses cotton yarn; you can customize it to fit any size bed! This adorable blanket looks like you worked on it for days, but you can do it in no time!
Gingham-Decke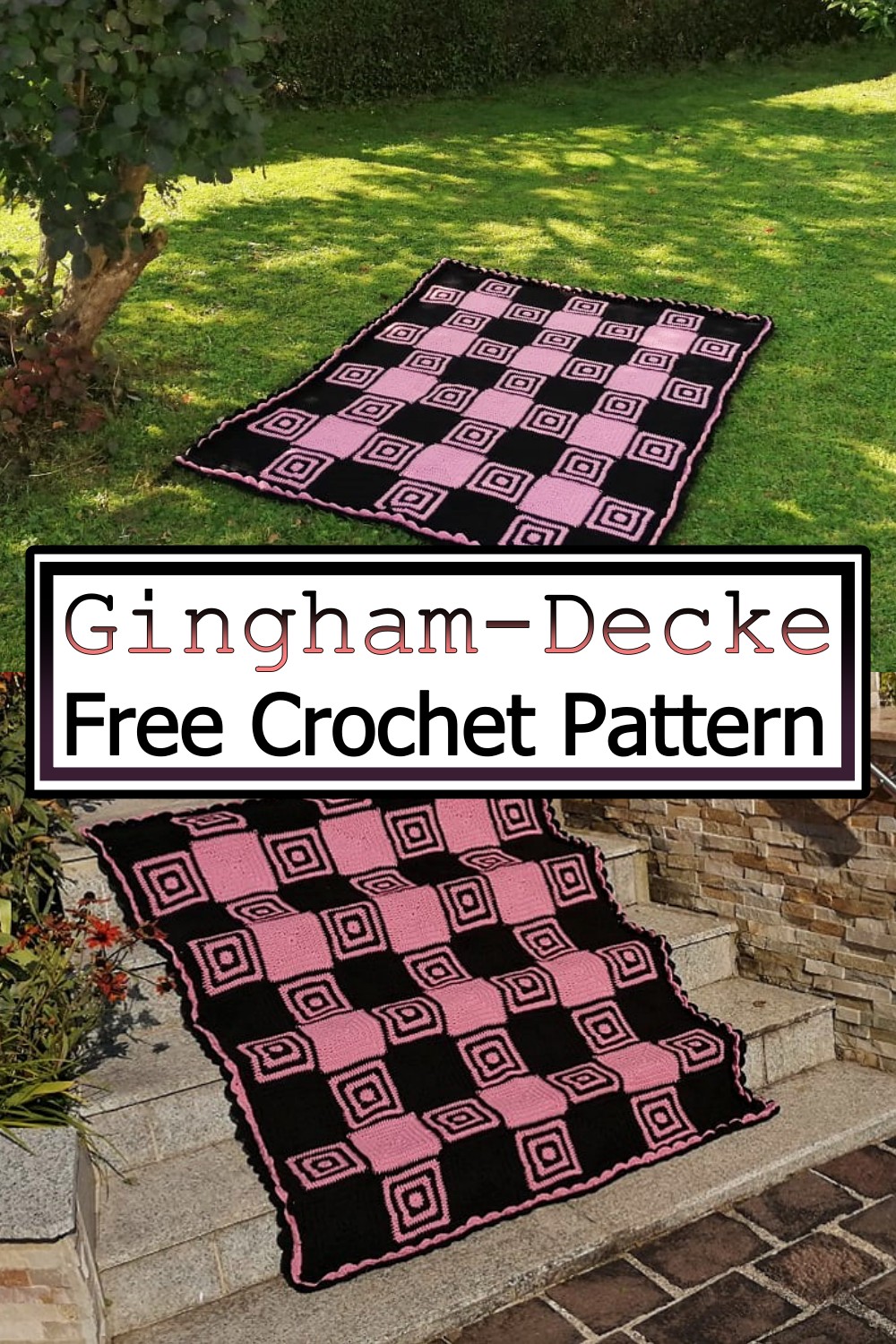 This Crochet Gingham-Decke is a fun and easy project to do. The gingham pattern makes this blanket perfect for the fall or winter season, and it can also be used as a throw on the couch or bed! This blanket works quickly and is a great project to use whatever yarn you have. This blanket works quickly; an amazing gift anyone would love to receive! The blanket is worked in just a garter stitch (super easy!) and features a lovely gingham check that creates an eye-catching border. It makes the perfect addition to any bedroom or nursery!
Gingham Style Dishcloth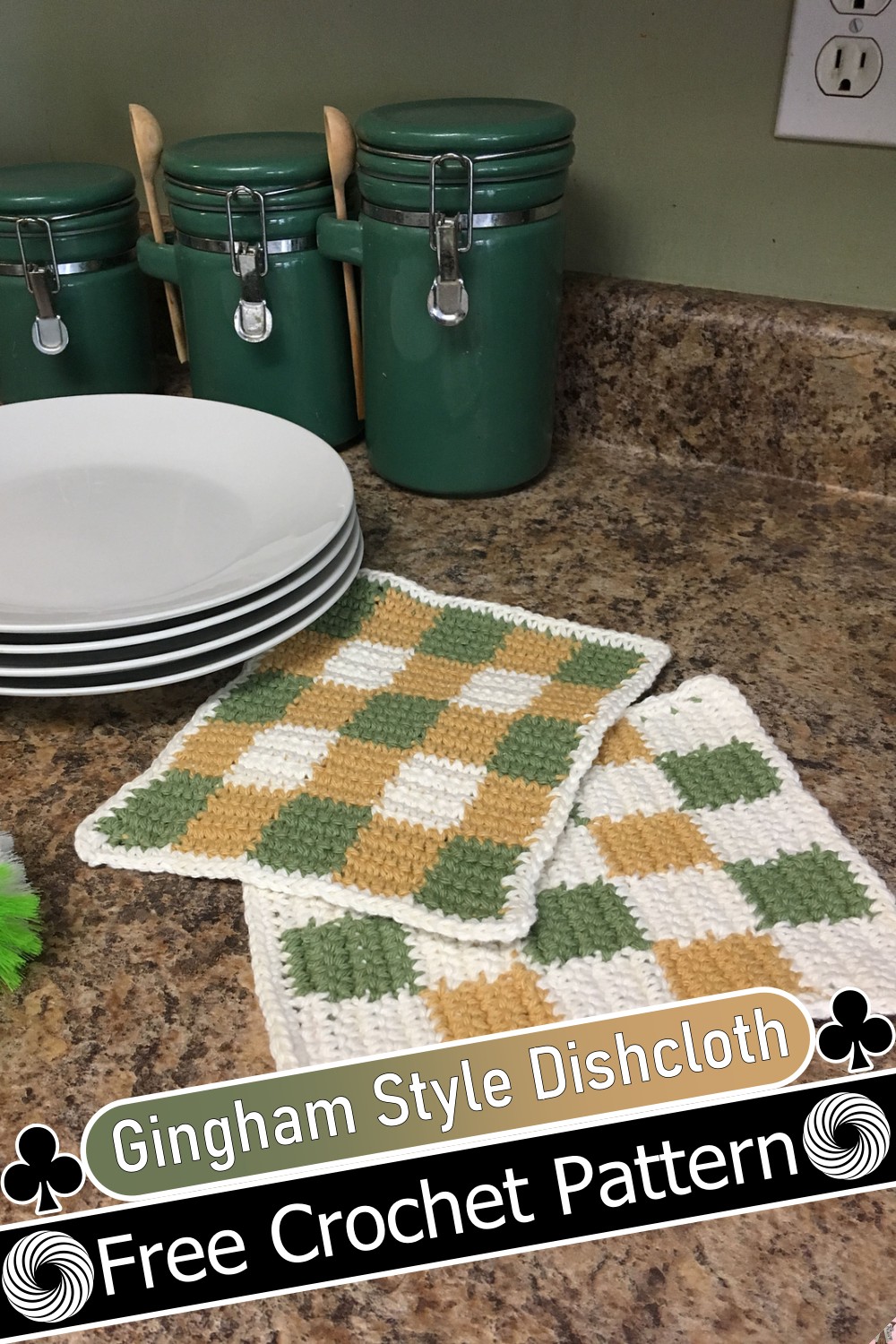 A fun and cheerful crochet dishcloth for your kitchen. This Gingham Style Dishcloth is a great pattern for beginners and more advanced crocheters. The easy-to-follow pattern includes written directions and detailed photographs showing how to complete the stitches. This pattern is for making a gingham crochet dishcloth, but you could easily make this into a blanket by joining more rows together and changing the size of your hook. It is fun to work with the bumps which create the gingham style. The cheery pattern is easy to remember and fun to knit, so you'll do this throw in no time!
Gingham Plaid Scrunchie
This Gingham plaid scrunchie is a new pattern for a crocheted square blanket. It is done in the lacy gingham stitch, also known as the diamond stitch, and has a scrunchie edge. It's quick, easy, and fun! The perfect addition to your child's room or nursery! With this gingham plaid crocheted blanket, your little one will snuggle bound in no time. Crocheting is easy to learn, and this blanket only uses basic stitches, so even beginners can easily learn how to make this item.
Crystal Waves Gingham Blanket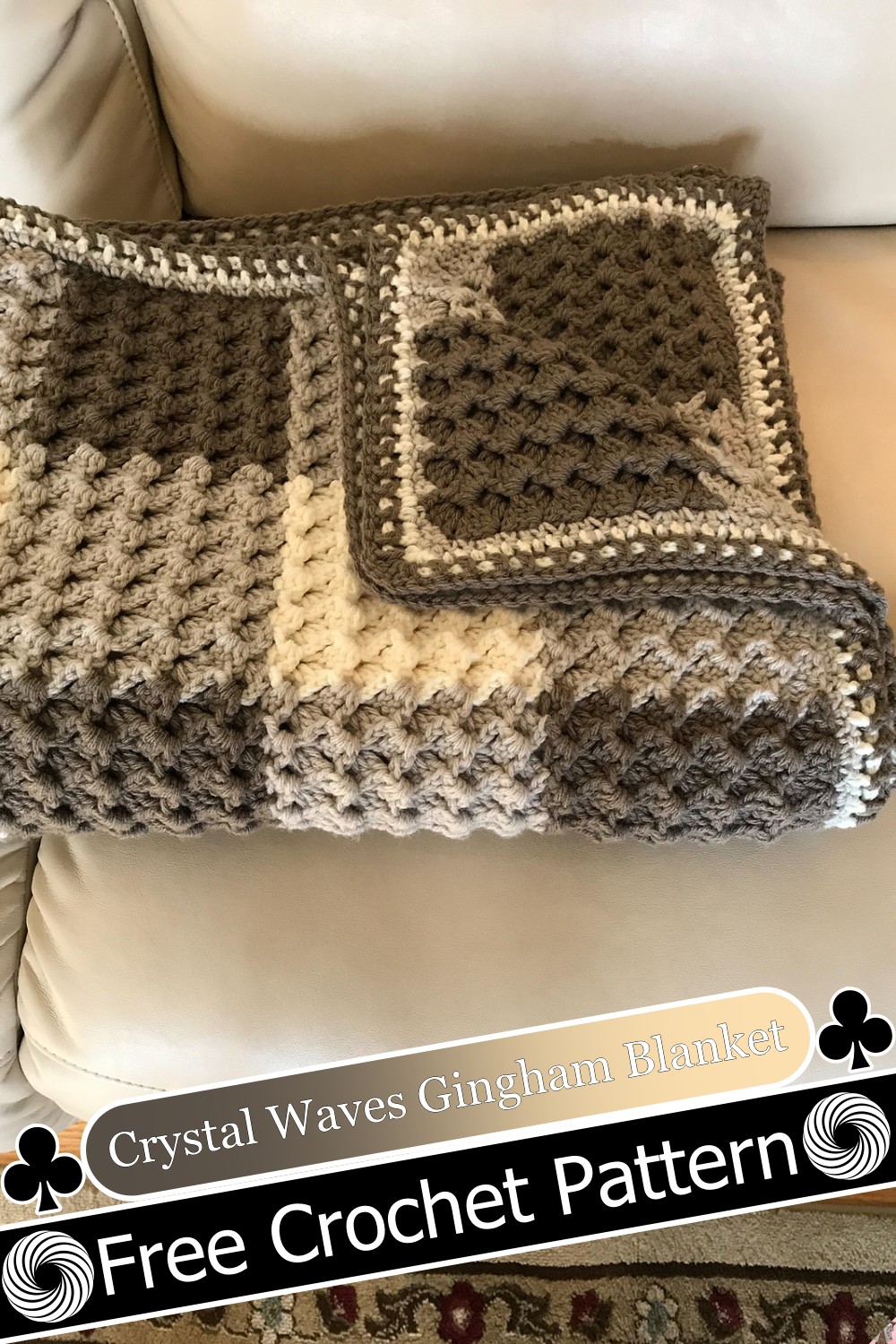 This Crystal Waves Gingham Blanket is sweet, soft, and gorgeous. With this easy-to-follow pattern, you can make your custom Gingham blanket in no time! Just follow the easy-to-read written instructions and snuggle up with this beautiful piece for years to come! Create the perfect gingham blanket in easy-to-remember steps with this free crochet pattern. This is a great beginner project if you've always wanted to learn how to crochet but was intimidated by the process. The perfect addition to any nursery, this soft and cozy blanket is the perfect finishing touch!
Windowpane Gingham Baby Blanket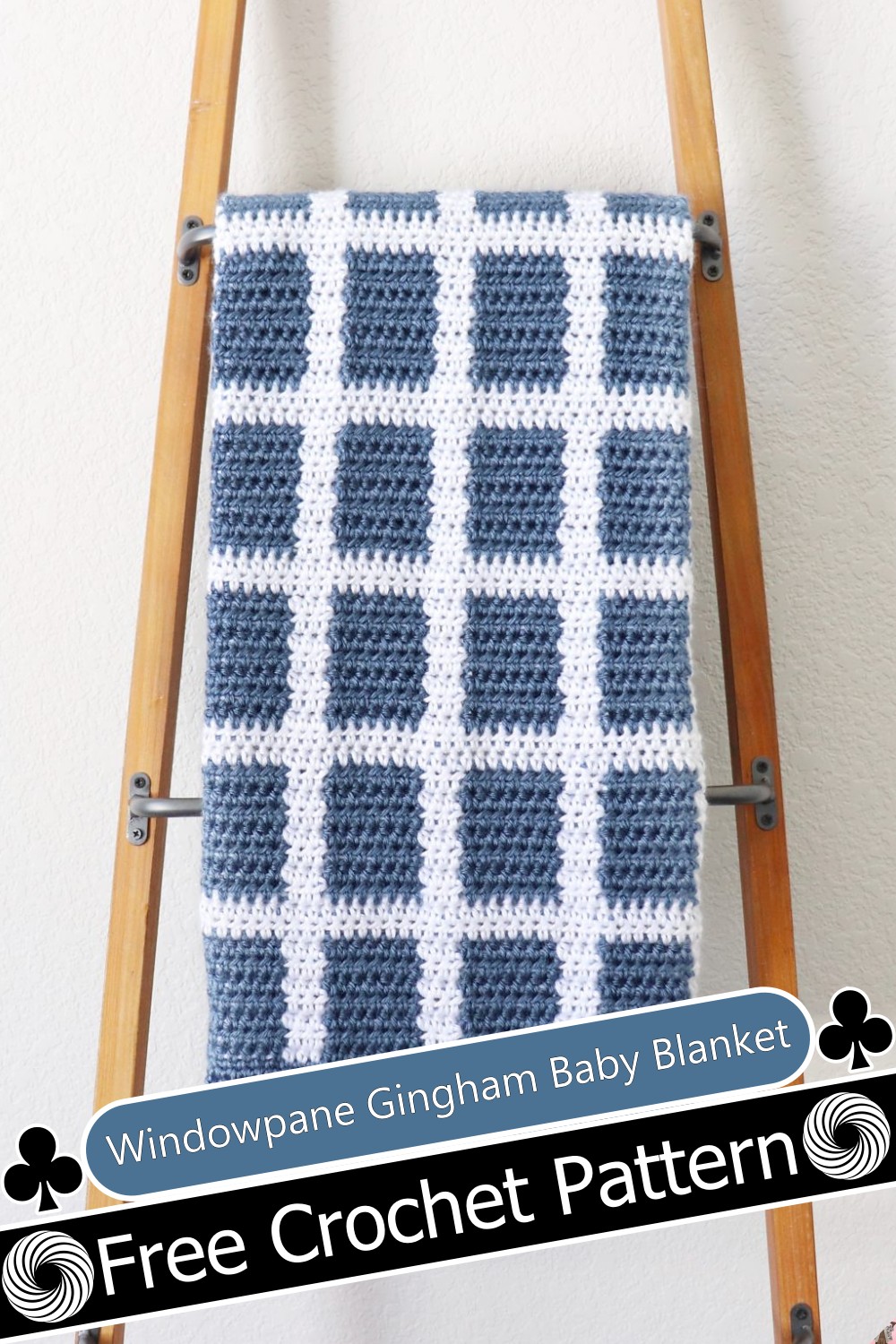 This beautiful blanket is made using the Windowpane Gingham technique. It's a really fun and easy pattern to make. The Windowpane Gingham Baby Blanket is crocheted in soft acrylic yarn but can be made with any brand of yarn you prefer. This will be great for any baby boy or girl! The blanket is worked in the round, with each square being made individually and joined as you go. This creates a beautiful honeycomb pattern throughout the blanket, which looks so pretty!