The Halloween season is here, and we're excited to share some new patterns! Here are ten Halloween-themed amigurumi patterns that we think you'll enjoy crocheting. These Halloween amigurumi crochet patterns are the perfect way to celebrate this spooky season. Whether you're looking to make a cute sugar skull, a pumpkin, or a little witch, you can have a sweet treat handy.
Halloween is a great time to practice your crochet skills and have fun with the family. Our new collection of Halloween amigurumi patterns takes the world of softies to a whole new level with zombies, witches and vampires, fun characters, and spooky decorations that you'll love making for yourself or as gifts for friends. With these Halloween crochet patterns, you will learn to create your amigurumi from scratch using a variety of stitches. You're sure to find a pattern that tickles your fancy from witches, cute miniatures, and more.
Halloween Amigurumi Crochet Patterns

Need a little inspiration for your Halloween party? These easy crochet decorating ideas are sure to inspire. Whether you're looking for a quick and easy way to dress up cupcakes or some fun ghosties and ghoulies to keep your little goblins occupied while you make your party preparations, these patterns have you covered.
Amigurumi halloween ghost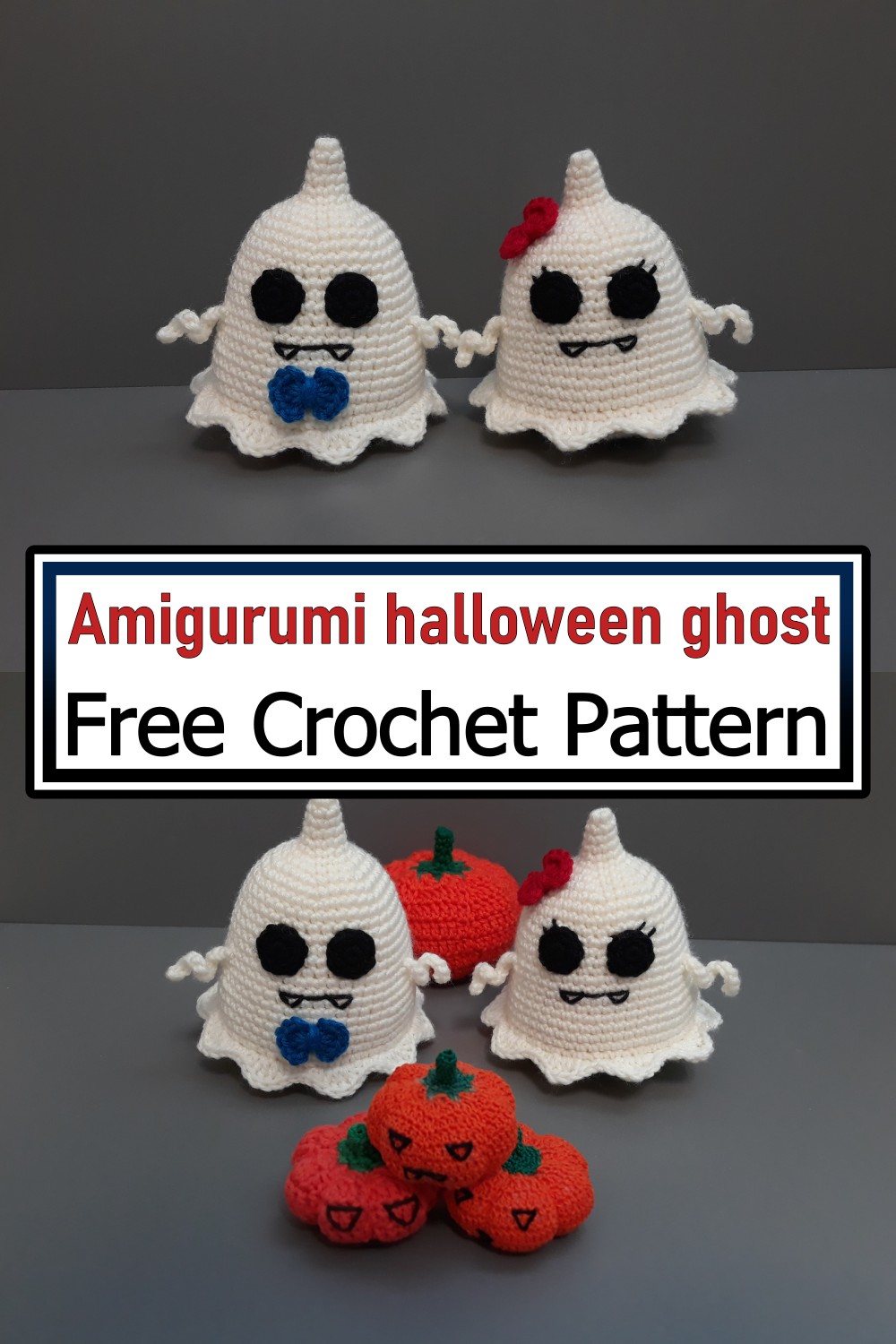 This easy crochet amigurumi Halloween ghost will add some creepiness to your Halloween decorations this year. The size of the ghost depends on the yarn and the hook you choose, but the one that looks good in our photo is approximately this ghost can be hung on doors, on the ceiling, or over the window. This crochet amigurumi Halloween ghost is a little scary but super cute. It has a cute smile in which the single tooth falls out. Its arms, legs, and hands are made from bones and joints to give it a creepy look.
Miniature Pumpkins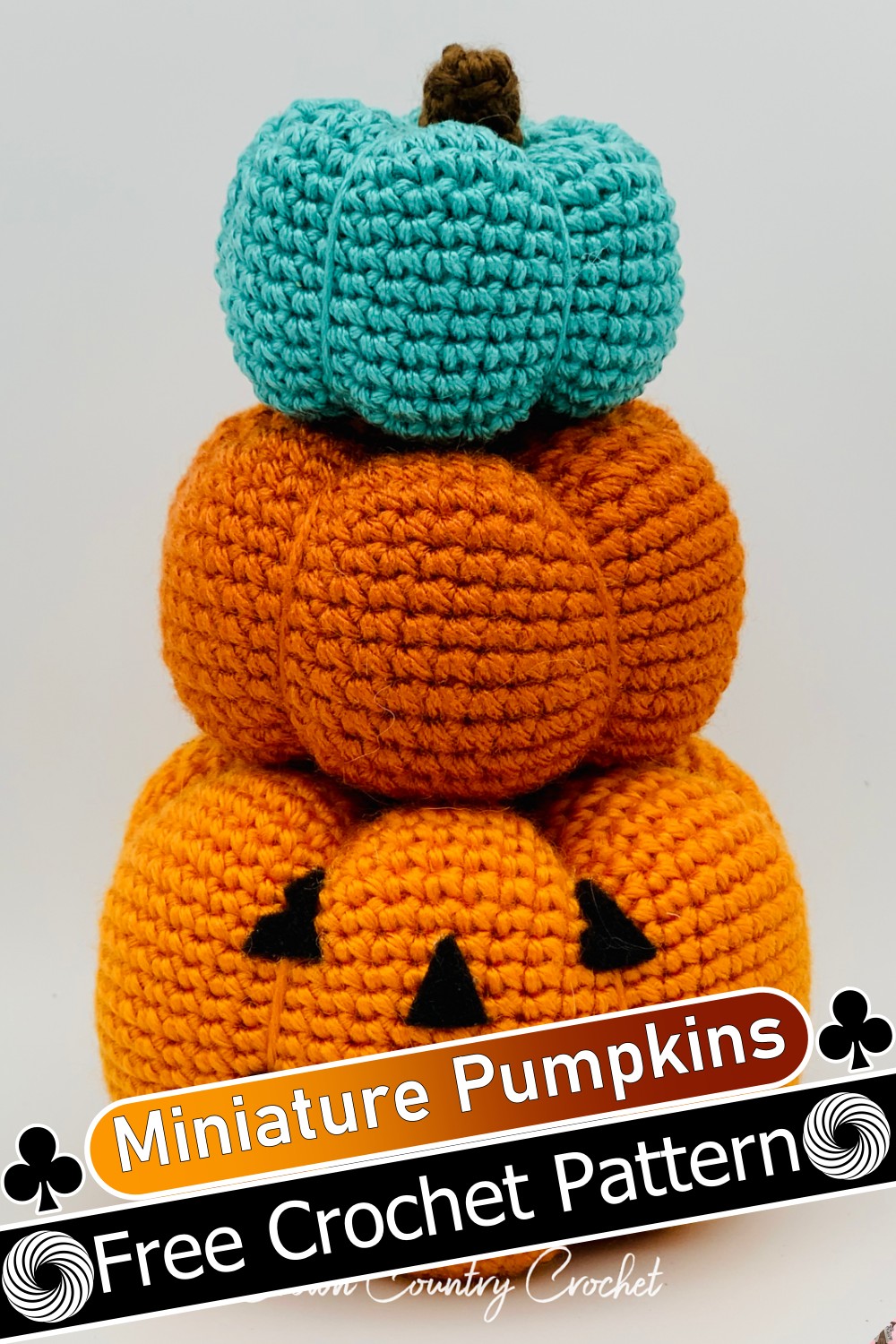 Crochet these miniature pumpkins to add a sweet touch of Halloween charm to your seasonal décor. They are sized just right for an 18-inch doll to sit or hold. Add them as accents to your pumpkin patch, or use them as gift tags on bags of gourds and other autumn crops. These little pumpkins are crocheted using the basic crochet stitches, and they measure about a half-inch from the base to the tip of the stem. They can be used as ornaments or attached to a wreath, or even made into a necklace.
Halloween Pumpkins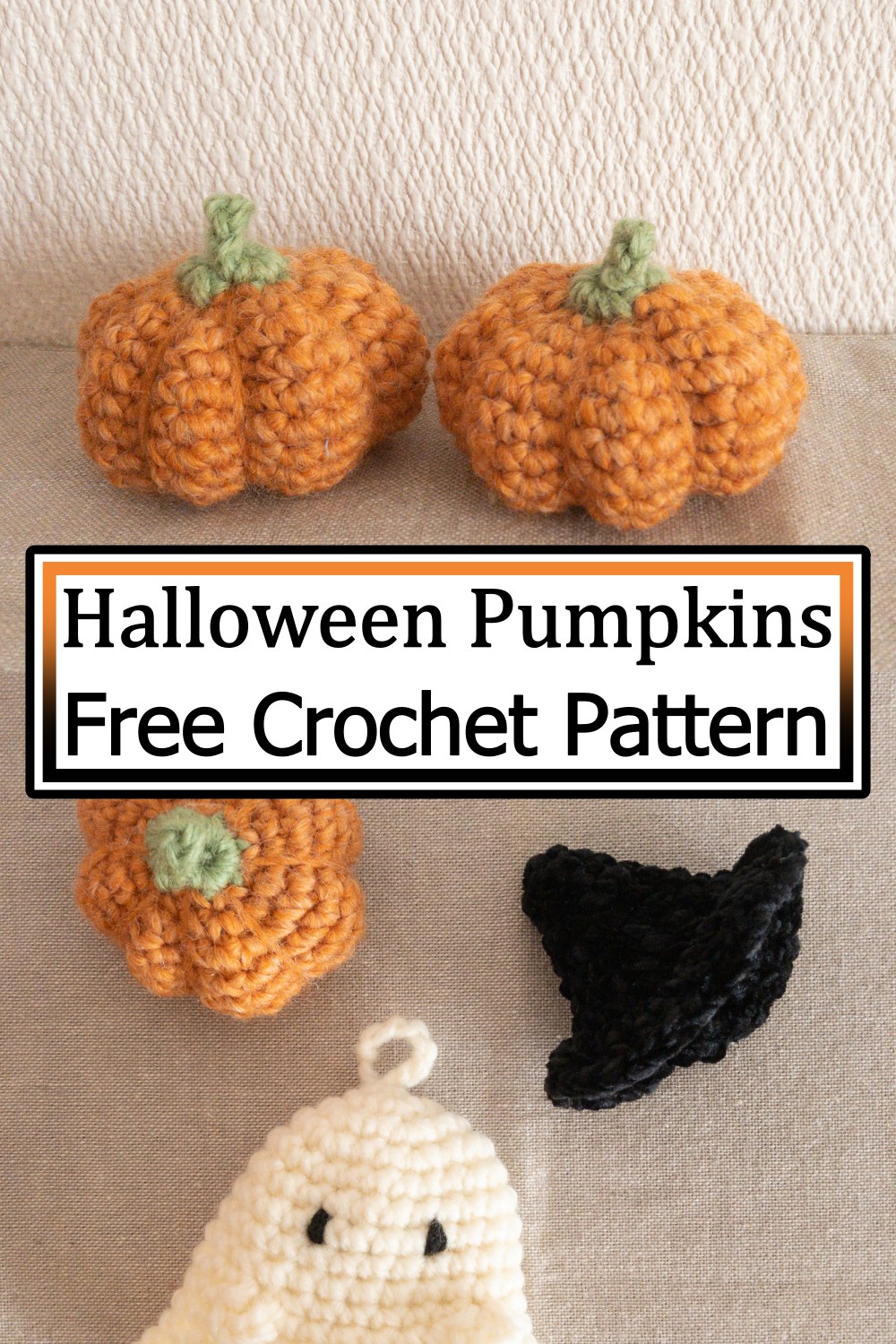 This Halloween crochet pattern is adorable. The pumpkins are so cute that they will become a real decoration in your house. The pattern includes instructions for three different sizes of pumpkins, and it's suitable for all skill levels since it has only basic stitches. Don't think you can only use this as a Halloween decoration, and it can be used all year round! And every time you look at it, you'll remember just how much fun you had making these pumpkins.
Patches the Scarecrow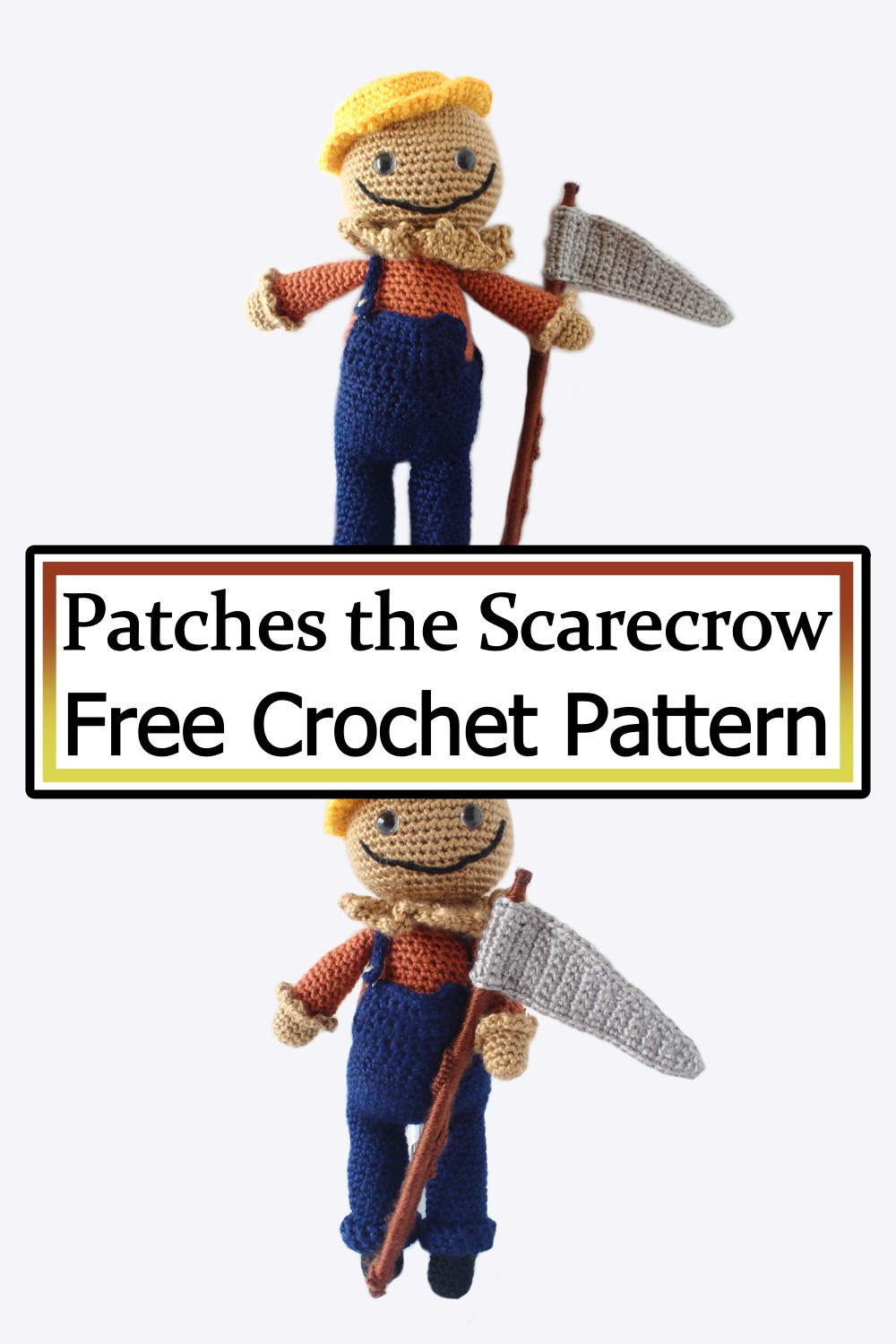 This crochet Scarecrow pattern is so adorable and yet easy. You can use it as decor or even wear it as a costume. The hat is the cherry on top of the cake to make your scarecrow even more adorable! This is another one of our free crochet patterns and works great for other occasions such as fall festivals, corn mazes, or harvest parties. Crocheted in worsted weight yarn, he's not only adorable but great for decorating indoors or out. A very well-known pattern for Halloween. You will love to make this crochet pattern to add to your collection.
Crochet Chubby Black cat
Learn new skills with my free crochet tutorials, patterns, and lessons. Lots of great ideas for decorating your nursery and unique crochet toys for babies. If you are looking for a crochet chubby black cat, this is the place to be. This impressive chubby black cat will be a great hit for you to try, and I hope you'll never disappoint with it. This crochet chubby black cat is a great hit. This black cat will make an adorable addition to your room and is a great gift idea! It's so cute that you won't be able to resist touching it repeatedly.
Kit the Pumpkin Cat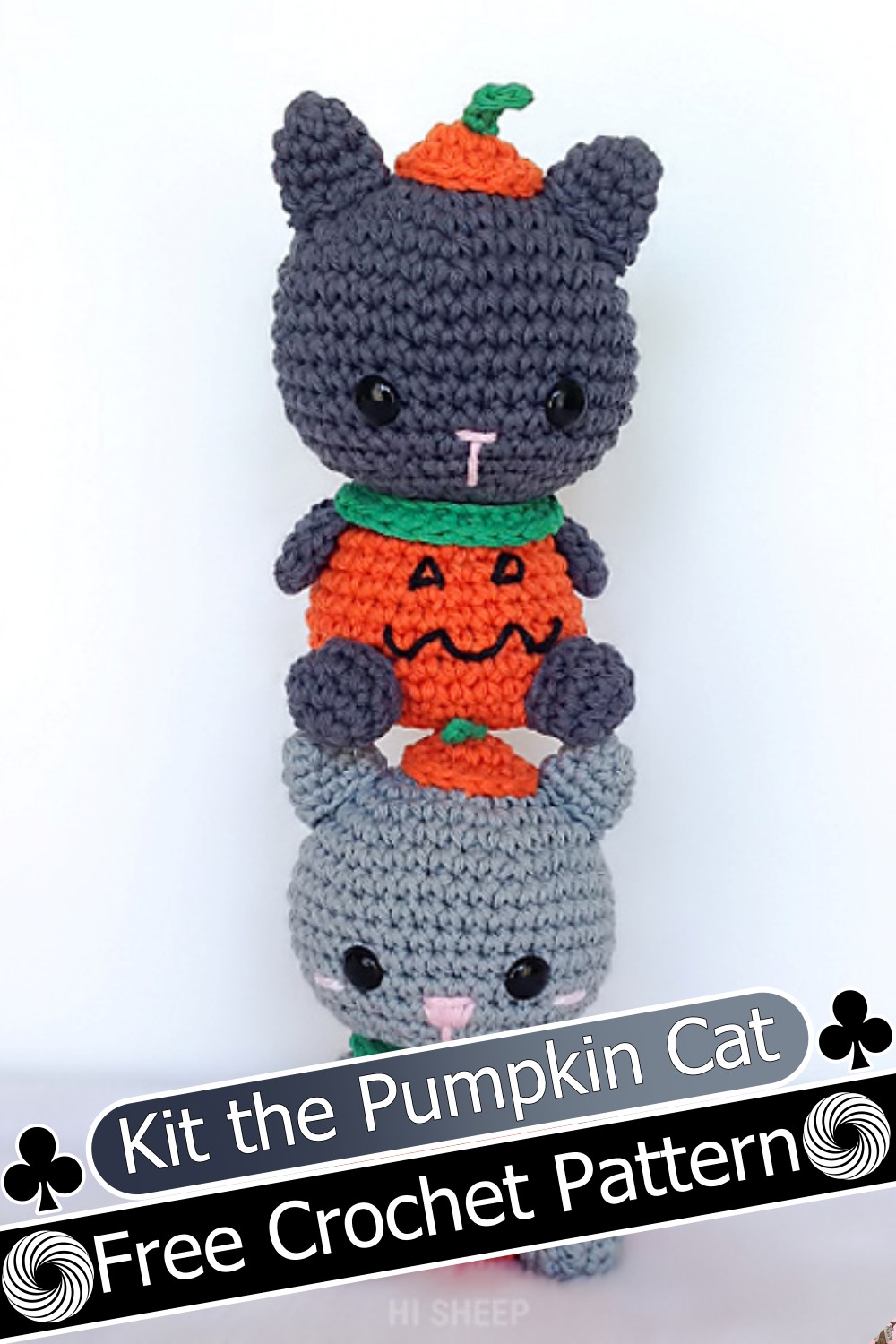 Kit the cat is an adorable Halloween decoration. He features safety eyes and easy-to-follow instructions, with step-by-step photographs to help you make him. When finished, Kit can place on a shelf to admire or on a spring-loaded door hinge, so he pops up as you walk by! She can work well in a short amount of time and makes a perfect little gift for any crochet enthusiast or cat lover! It can be a great gift-giving option for a special occasion, especially for the birthday party of a cute little girl.