The Vest is a fun and functional garment to make, and they are great to have on hand in your wardrobe. They're easy to layer under jackets, sweaters, and blouses. They add a sporty touch to a pair of jeans or leggings. And they can be made from various fabrics and clothing items, like old jeans, leftover t-shirts, or even sheets! There are so many ways you can style and wear a vest, no matter the season or occasion. You'll find some unique and free Vest Sewing Patterns for vests below that will help you get started on your DIY project!
Vest Sewing Patterns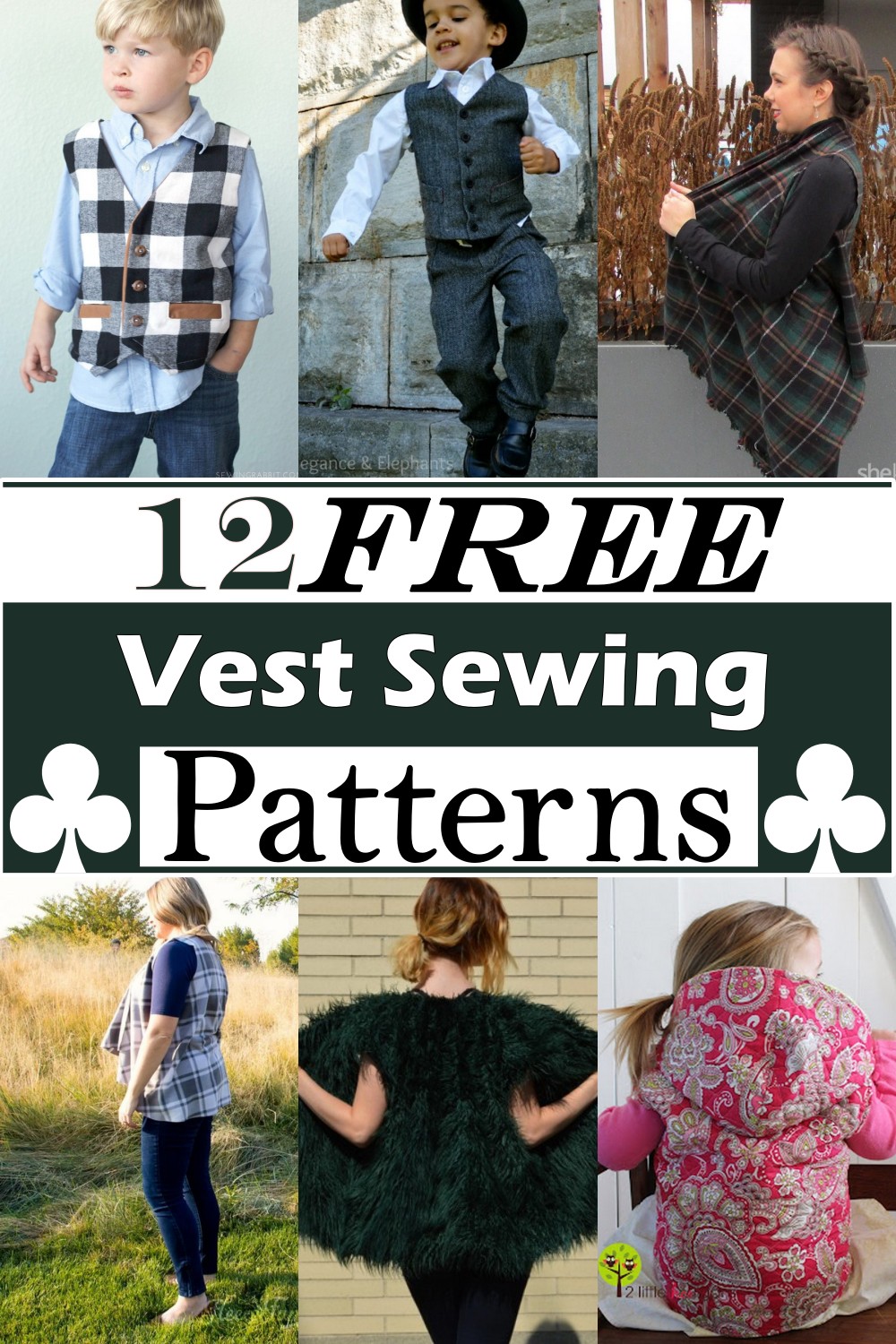 It's not just the men who can look polished in a suit; many women enjoy looking professional and put together with a suit. Vests are a terrific way to do this because they can be worn over other blouses or camisoles. Vests can be worn year-round and are particularly easy to layer with anything else you've got in your closet. They're also great for beginners because they don't require special techniques or details they're just straight seams and simple folds. And since vests are generally open in the front, they're also an excellent place to practice adjusting patterns to fit your body exactly as you like them.
Free Vest Sewing Patterns
Vest sewing patterns are a great way to expand your sewing skills. They are often easy to make but also have the potential to be very stylish and elegant. If you have never tried making a vest, now is the time! Vests come in all different styles and can be worn by anyone at any age. They are also very effortless to alter if you want to add or remove them.
Here are some of the benefits of free vest sewing patterns:
They help you learn new techniques – When you start sewing, you may use the same few techniques repeatedly until you feel comfortable with them. But once you try out a new technique in a project like this, it will help expand your knowledge and skillset for future projects.
They can be customized – As mentioned above, vests can easily adjust as needed. So if something doesn't fit perfectly or looks funny on you, it can usually be fixed fairly easily by adjusting one or two things without having to start over completely from scratch. You could even use fabric scraps from other projects to modify an existing piece of clothing if necessary!
Easy Faux Fur Vest According To Your Measurements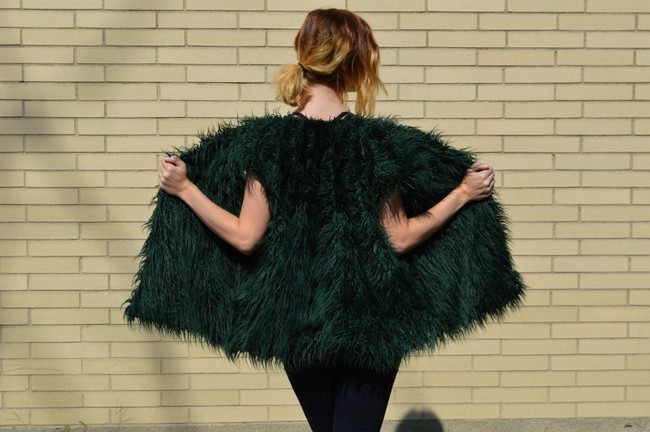 The Easy Faux Fur Vest According To Your Measurements Sewing Patterns is a great project for sewing beginners. It captures the basic sewing skills, including cutting and sewing, making pockets, adding facings, and creating a neckline opening and finishing seams. You will learn all the techniques for creating an amazing chest piece that you can use all year round during winter or the rest of the year when it's warm outside.
by Moodfabrics
Puffer Vest
The Puffer Vest sewing pattern is your go-to if you want a reliable and comfortable vest pattern. Available in multiple sizes, it is easy to make yourself a perfectly fitting vest that will keep you warm and cosy during this upcoming season. The puffer vest has a front zipper, collar and hood, making it useful in all weather conditions. You can even sew this puffer vest in no time with the help of this guide below.
by Brit + co
Easy Blanket Vest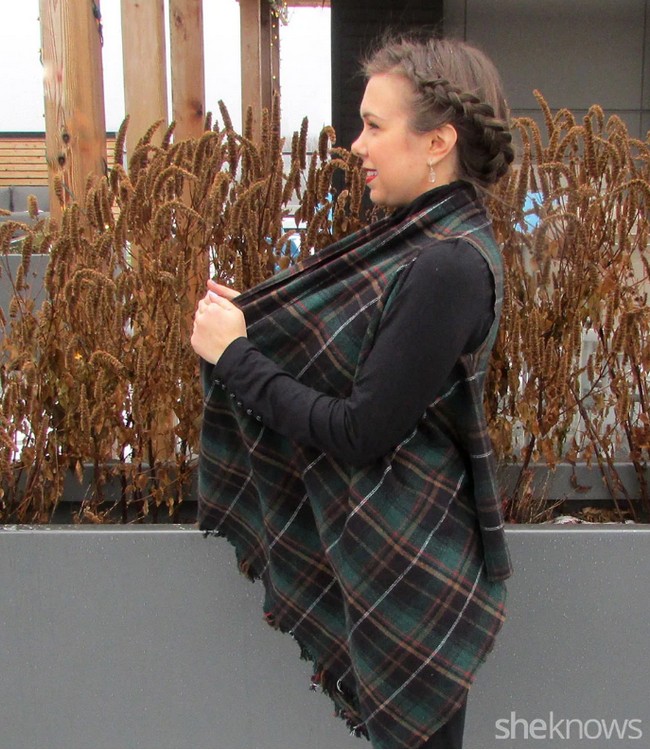 This pattern provides full-size templates, step-by-step instructions and detailed illustrations to show you how to make a women's Vest. It is an easy sewer and an excellent way to use small amounts of fabric in your stash. Use it as a gift or to update your wardrobe with this classic vest shape. This adorable Vest sews up quickly for a great last-minute gift as well. It features a bold plaid blanket stitch pattern, making it perfect for beginners and experienced sewers alike. Follow this free pattern to make your Blanket Vest.
by Sheknows
Fleece Vest
Are you looking for a straightforward sewing project that doesn't take much time? This fleece vest is quick and easy. You can create it from any fabric you like – knit, woven, or even nylon. This pattern is great for beginners but perfect for experienced sewists too. This fleece vest is straightforward to sew for anyone who wants to make something for themselves, their kids or even a friend. You will love making it in bold-coloured fabrics, or choose from lots of prints to create a unique look.
by Fleecefun
Minky Vest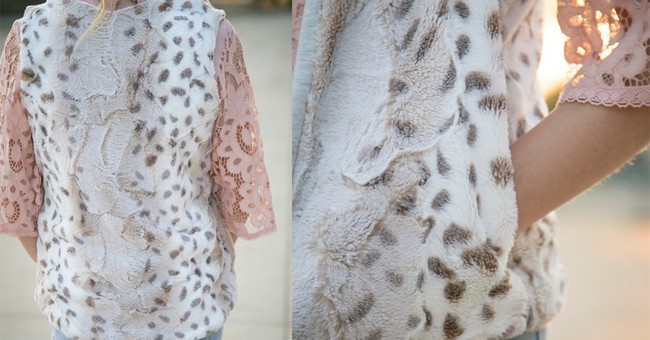 If your daughter loves to wear Minky, she'll love this vest pattern! This design is simple and quick to make, allowing you to whip up a few for her wardrobe in no time. The Vest features an open front with a contrasting lining, flat bottom hem and straight sleeve openings. It's perfect for the season, and she'll love wearing it while she snuggles up under the blankets during nap time.
Zippered Vest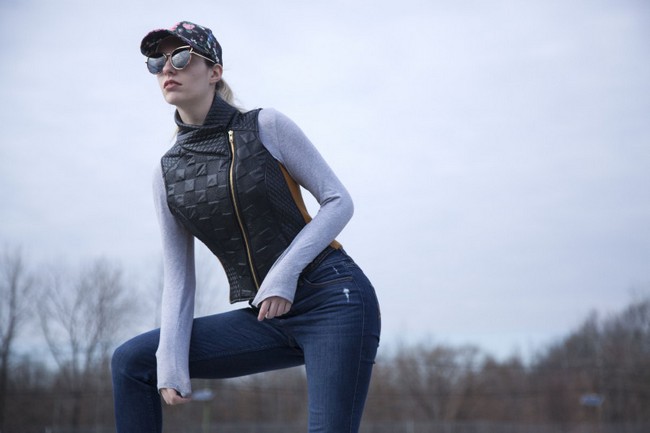 Vest sewing patterns are not just for the fall and winter months. There are plenty of options for stylish vests to be worn throughout the year, which can be made in simple fabrics like cotton or even satins for a more elegant look. The Zippered Vest Pattern is perfect for transitional weather, with a lovely diagonal zipper and an overlap collar that's comfortable and cute! The zippered vest pattern is a fun and easy sewing project for beginners. You will love how quickly you can make this stylish Vest, which features a diagonal zipper and beautiful collar.
by Moodfabrics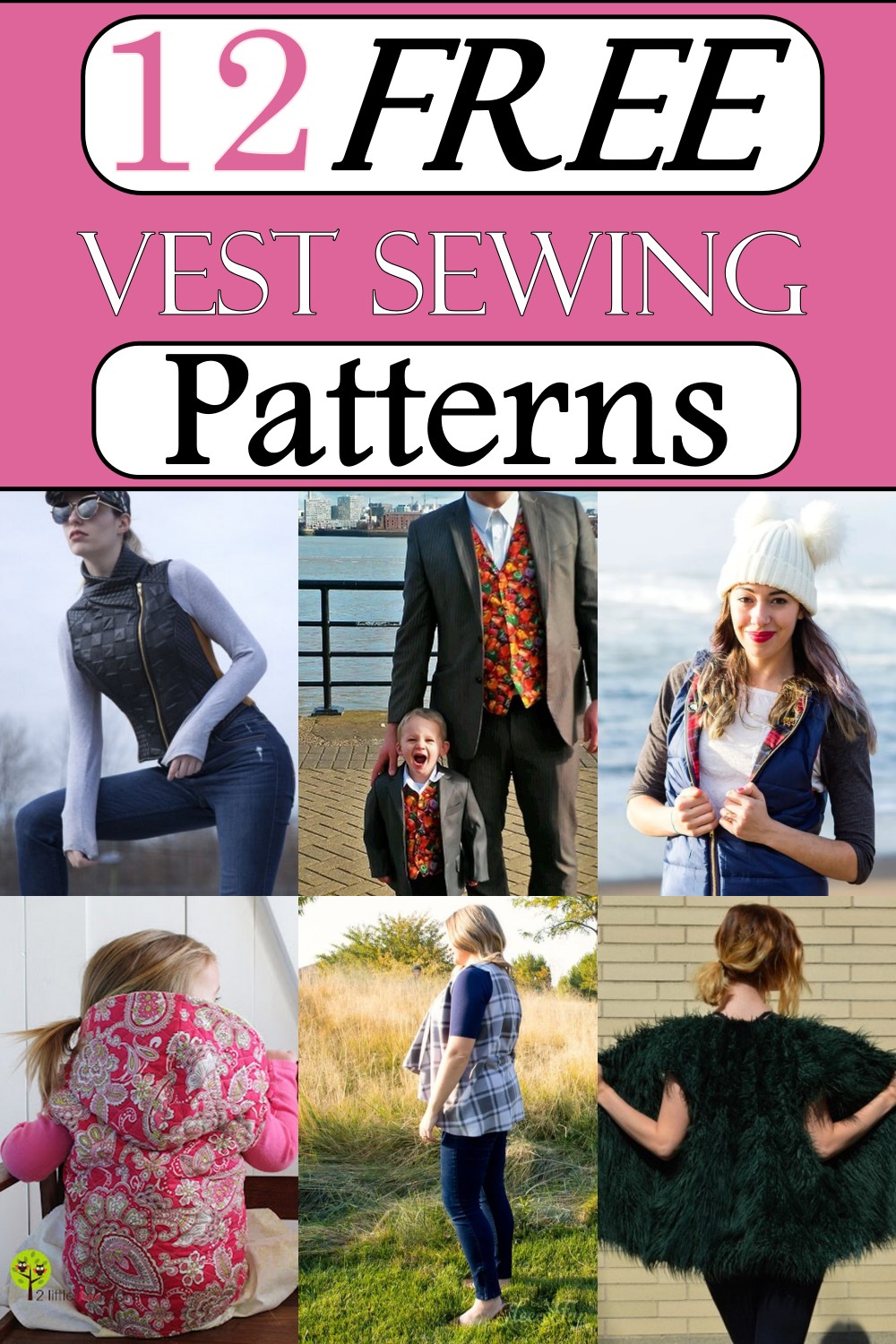 Reversible Vest For Men Or Boys
Sewing for the whole family is easier than ever with our selection of patterns! The Reversible Vest For Men Or Boys Sewing Patterns is an easy project you can make in no time. This reversible Vest is perfect for any man, boy or little one. This reversible vest pattern is a perfect gift for any man in your life. Easy to sew, with buttons at the front opening and two pockets on the left side, this simple-to-sew pattern is sure to become one of his favourites! And it's reversible!
KIDS VESTS patterns
Classic Boys's Vest Or Waistcoat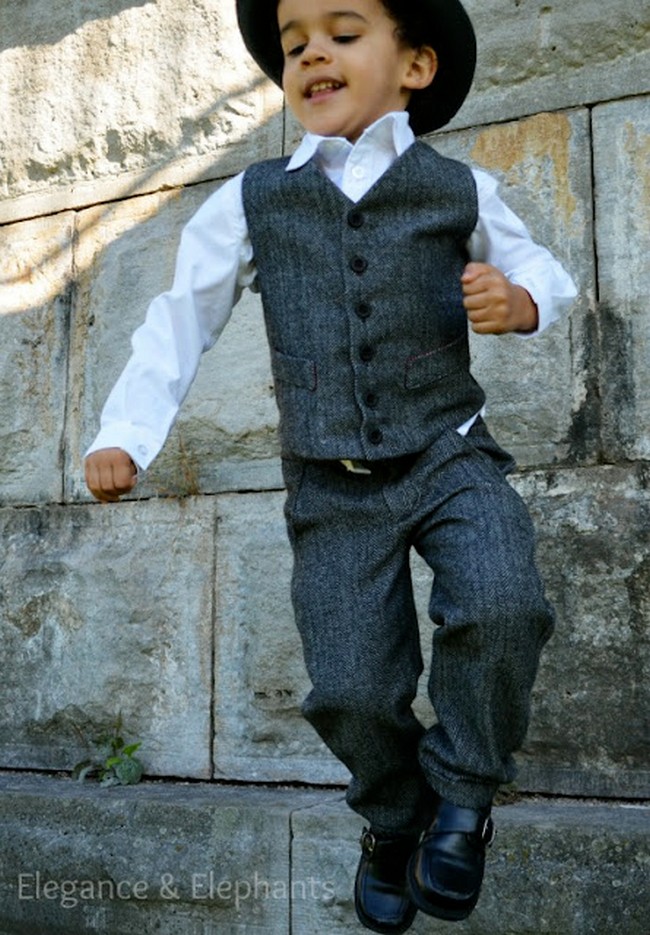 This pattern makes the ideal addition to any young gentleman's wardrobe. It is made from heavy-weight cotton and is fully lined, with front patch pockets and reinforced ties at the back. This effortless pattern goes together quickly, making it the perfect project for someone who has just begun sewing. These days, kids like to dress up more than ever, and this Vest will give them a look they crave. It comes in various colours, so you can pick one that matches any outfit.
Easy Kid's Vest
This super-easy kid's Vest is the perfect pattern for beginners because it's simple to sew but professional-looking. You can make this in lined or unlined versions, so there are two styles to choose from. This kid's vest pattern is perfect if you're looking for a simple, easy pattern to sew. It has no curved front or back, making it super easy to make, and it makes a great gift for little ones of any age.
by Sarkirsten
Boys Vest Pattern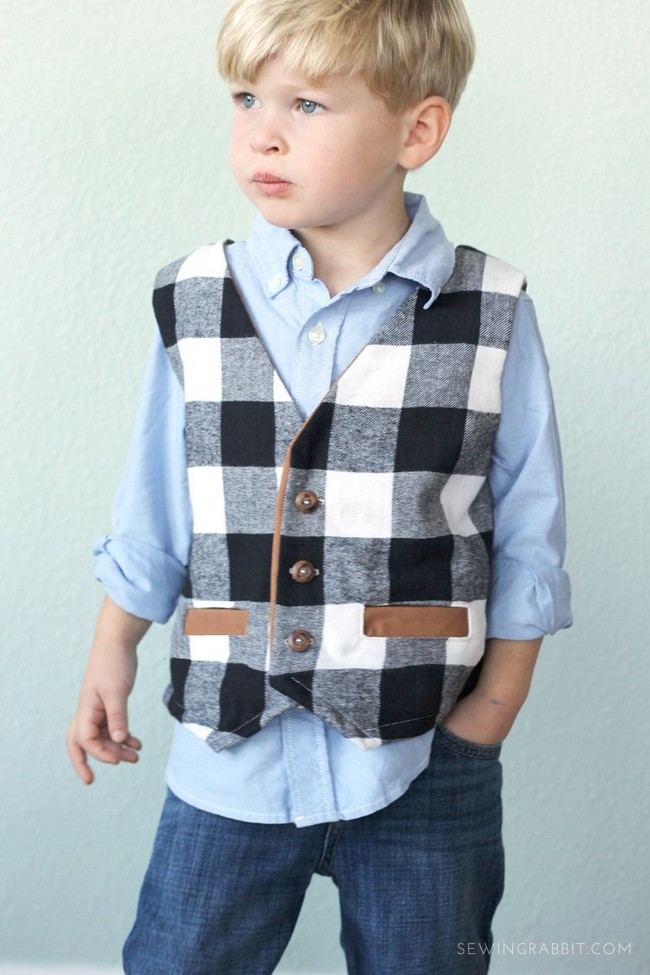 Your little guy will look so stylish in this fun and versatile Vest. Boys Vest is an easy sewing project that any beginner can make using knit fabric or recycled clothing with a jersey knit. Your little child will look adorable wearing this Vest, and the best part is – it only takes one day to make! This pattern provides step-by-step instructions for sewing an unlined or lined vest.
by Mesewcrazy
Faux Fur Girl's Vest
This cute reversible girl's Vest is sure to be a crowd pleaser! The faux fur side is extra warm, while the other can be whatever you want. You can choose a contrasting colour fabric or even something sheer or lightweight to let the fur show through. Have fun with your sewing machine and create this adorable Vest for your child today! This faux fur vest is perfect for any little girl who loves to keep warm in style.
Kids Hooded Vest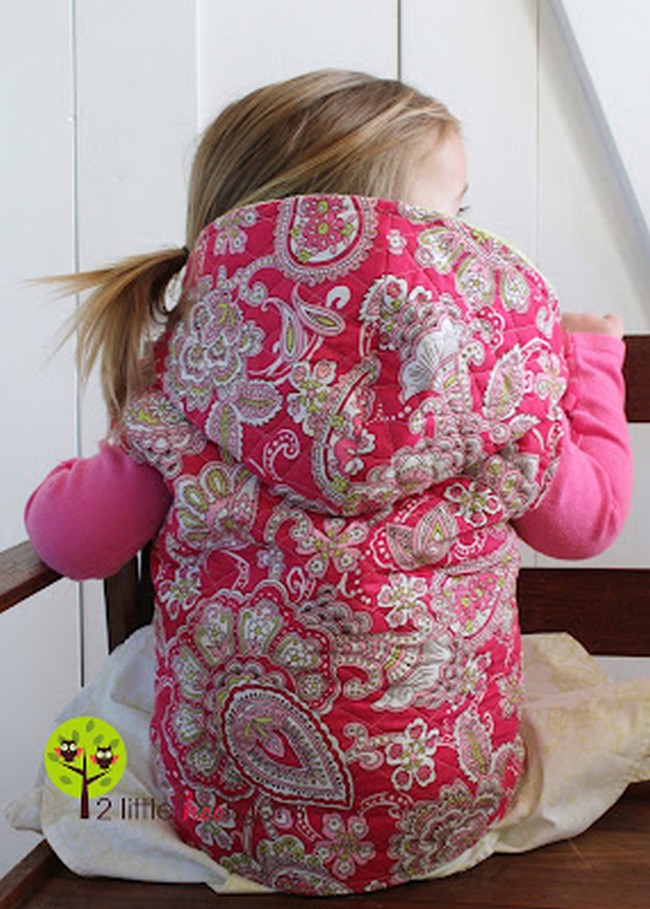 Whether your little one is sporting a winter coat or going on an adventure in the cold weather, a hooded kids' Vest will keep them warm. This pattern is designed for boys and girls, with suitable modifications to fit body shape and style. With simple sewing skills and easy-to-follow instructions, you can make this Vest in just one afternoon!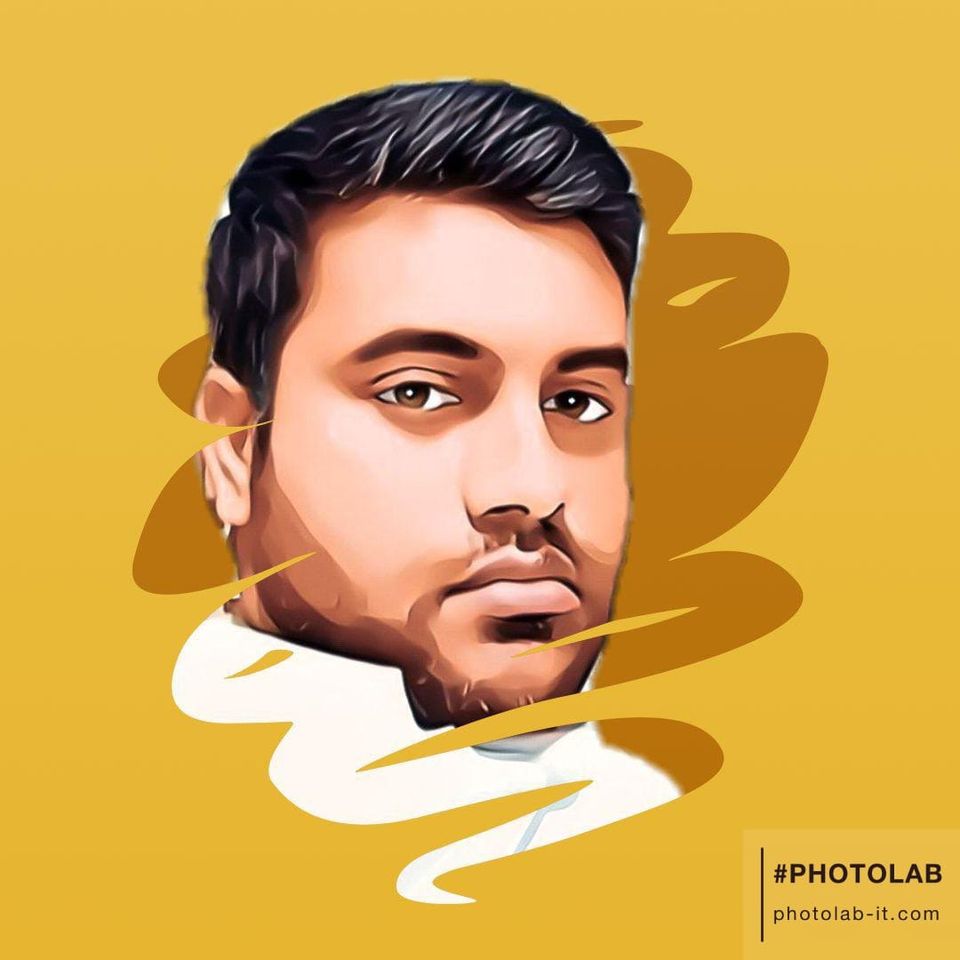 I am Raza, a crafts expert with 6 years of experience. I run this site for DIY lovers to provide the most exciting projects and ideas for your home, office, and everyday life. See More