Wood is an illustrative material to work with for DIY projects. It can be cut, sanded, stained, and painted to create works of art. This article shows you how to make a wood slice that has been painted and varnished in beautiful colors. There are many ways to use a wood slice. You can use them as an accent piece or a focal point in your home, or you can use them as coasters or trivets. You can even paint your wood slices to match your color scheme. Here are some of our favorite DIY wood slice projects that will look wonderful on your living room wall or above your bed.
DIY Wood Slice Projects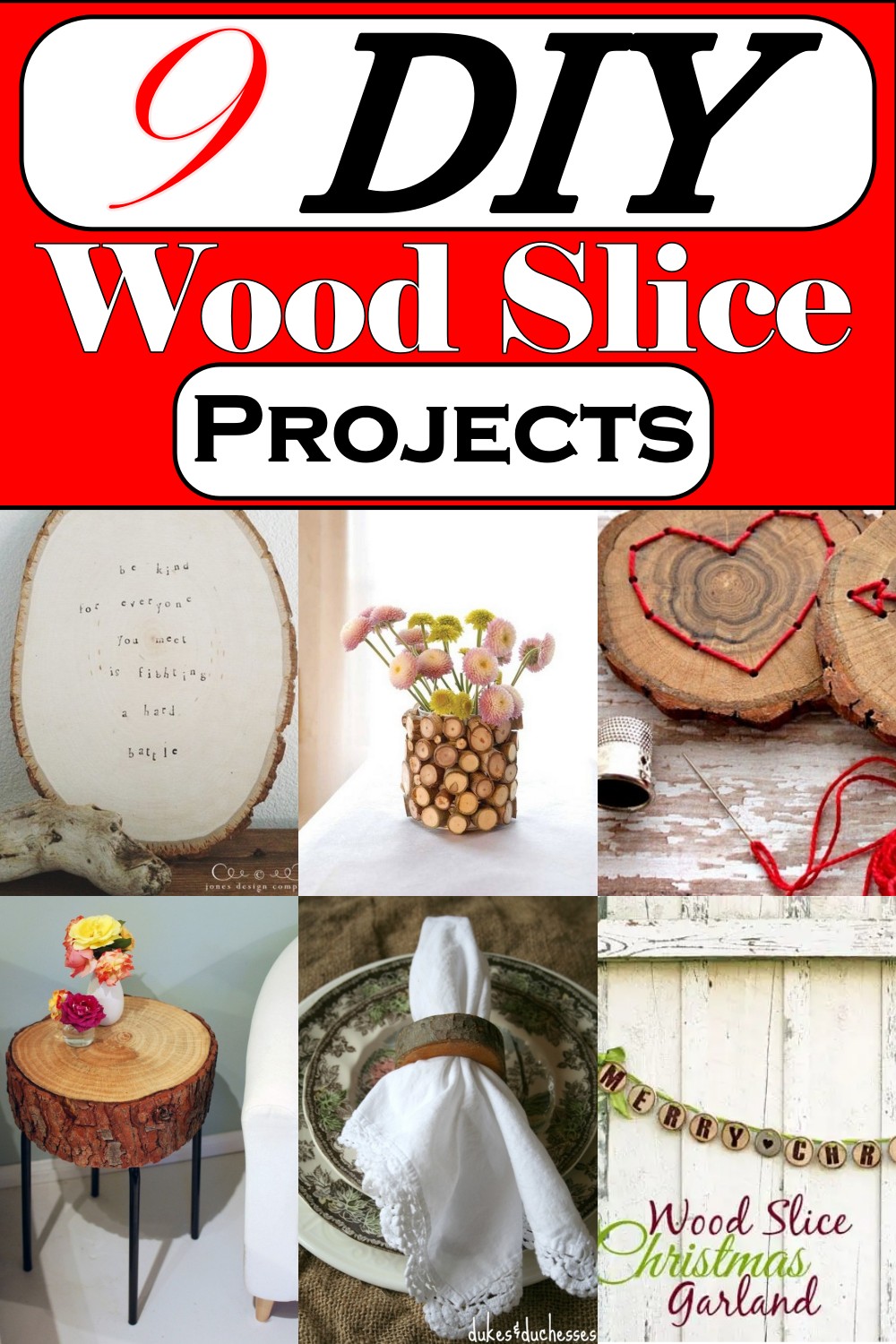 Wood slices are a terrific way to add texture and warmth to your home. They are a beautiful way to decorate your home and come in all shapes and sizes, so you can use them for many projects. They're also super simple to make — you can get creative with the sanding and painting or leave them in their raw form. Here are some favorite DIY wood slice projects:
Here are 9 DIY Wood Slice Projects you can make with a simple hand saw, a drill, and your choice of things to hang.
DIY Wood Slice Projects
DIY wood slice projects are a fun and easy way to spruce your home. Not only do they add a touch of rustic charm, but they can also be personalized to fit any style or decor.
Benefits of DIY Wood Slice Projects:
Customizable - You can make these projects as simple or complex as possible. You can even let the kids enjoy the fun with some simple shapes and colors.
Repurposed - Don't throw away your old pallets or wood slabs! Instead, use them to create something beautiful for your home.
Affordable - Creating these projects doesn't cost a fortune, especially using recycled materials.
No Expensive Tools Required - There's no need for expensive tools here (although having access to power tools does make things easier). All you need is some paint, stain, paintbrushes, and sandpaper.
How To Embroider Wood Tutorial: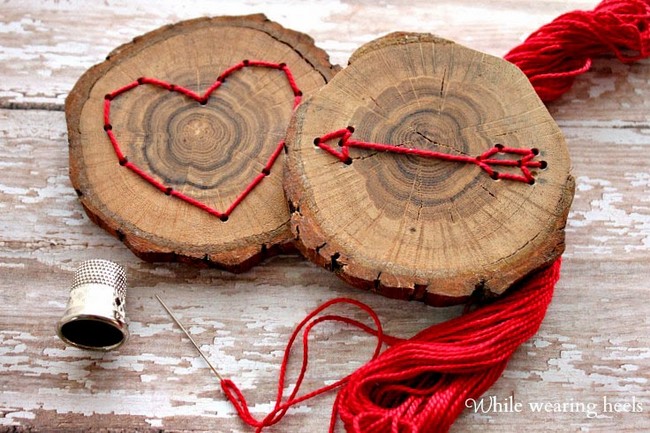 This project will transform your plain wood into a beautiful slice of art using driftwood, barn wood, or wood coasters as the canvas. However, get creative with it, and you can use any wood! You'll need some wood to embroider on, so go to home improvement stores or your backyard to find some. When picking out your piece of wood for this project, look for something unique and special. This way, when people look at it down the line in years to come, it will have a story behind it instead of just being another piece of art. This DIY craft is relatively easy and inexpensive!
Wood Slice Christmas Garland:
This DIY wood slice project is so easy you'll be able to make this wood slice Christmas garland in no time. It looks great displayed on a mantel, buffet, or table! Whether you're looking for a simple, inexpensive, or whimsical decoration that takes minutes to make and adds a touch of rustic charm -- this colorful Christmas garland is a must-have addition to your holiday decor. Made from natural wood, these simple wall art pieces are versatile and can be used in many different ways. With some creativity, you can turn this project into a beautiful Christmas garland or add it to your mantle for the holidays. It would also make a lovely gift that gives back with each use!
Flower Vase:
This wood slice project makes a stunning flower vase. Made with a few simple tools, it's easy to get started. This pretty craft can be completed with minimal tools and effort and can be used to hold flowers, potpourri, and even fake flowers. If you are looking for an easy craft project that would look great in a home or office setting, this is the perfect wood slice project! It will go perfectly with the whole picnic theme of your dinner party!
Log Slice Table: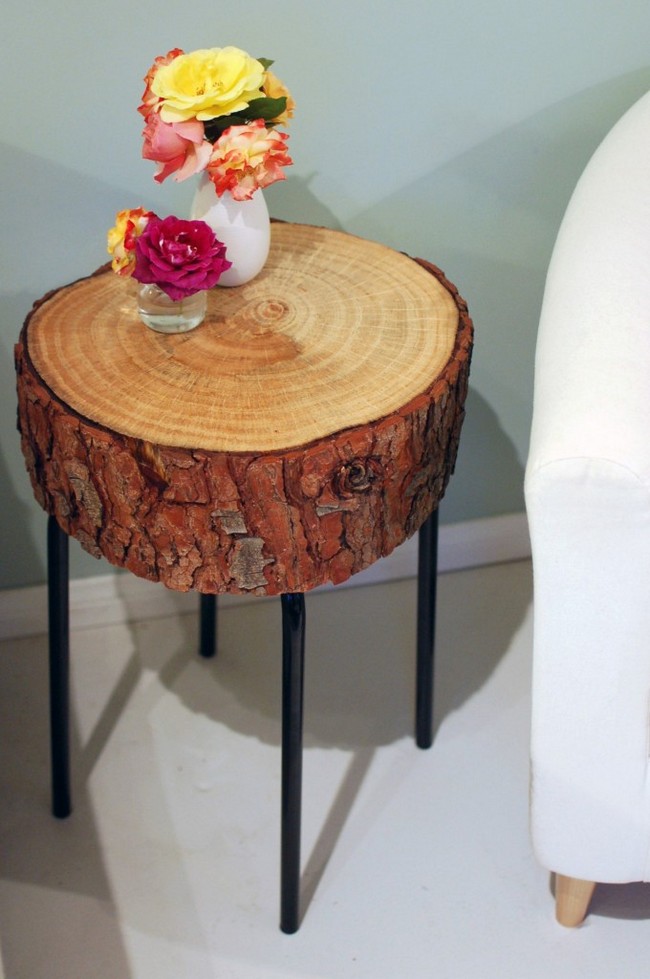 This project is about using your imagination to create something unique that your family will be proud of. As you can see, the result is a table that looks very natural and truly unique. Just because you want to build furniture doesn't mean you need a lot of tools. With this project, we share how to make a table out of a single piece of wood by cutting it into slices. Use your saw or an electric jigsaw to cut the log into slices, treat it with a sealant, stain, or varnish, assemble the arms and legs, and glue it together.
Wood Slice Napkin Ring: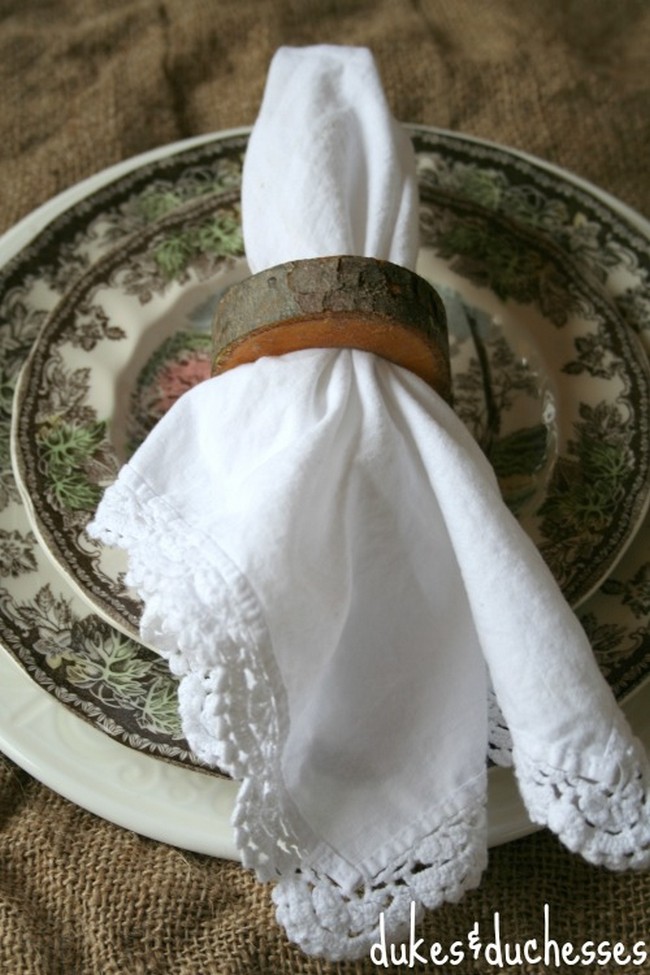 This wood slice project is quick, fun, and versatile for any occasion. You can make it from any piece of wood, but if you want it to look like the one used in the picture, you can find the exact piece at your local craft store or online. It's a great way to use scraps or turn something into a valuable item. Create an elegant rustic accent with these wood slice napkin rings. And when you're not using them, they make a beautiful addition to your mantelpiece.
DIY Hand-Stamped Tree Slice: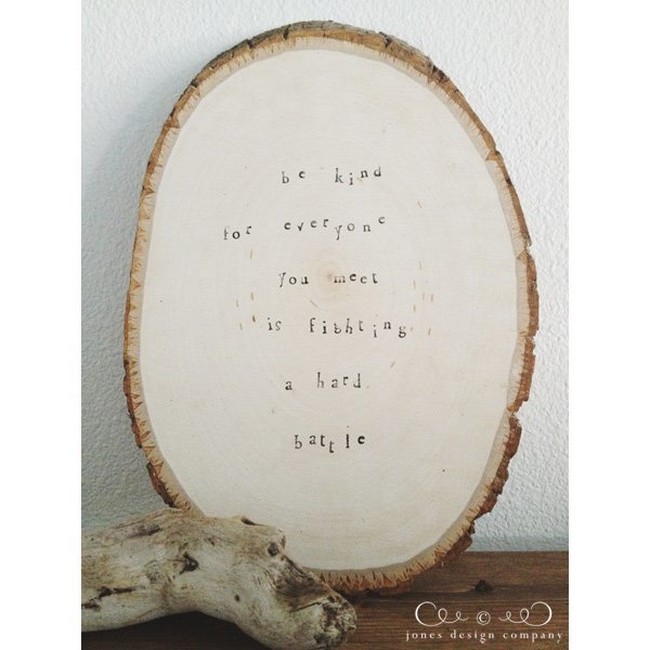 Who doesn't love wooden slices? They are versatile and can be used in many different ways, as decor on a shelf or table or as packaging for a treat. It is simple enough to do and takes no time at all! This DIY is so easy; you can do it with your kids! This wood slice project is a thoughtful gift that can be used as a desk decoration or bookend. Customize it to suit your style and preferences by choosing distressed wood, a meaningful quote, or other designs.
Lace Painted Wood Slice Coasters: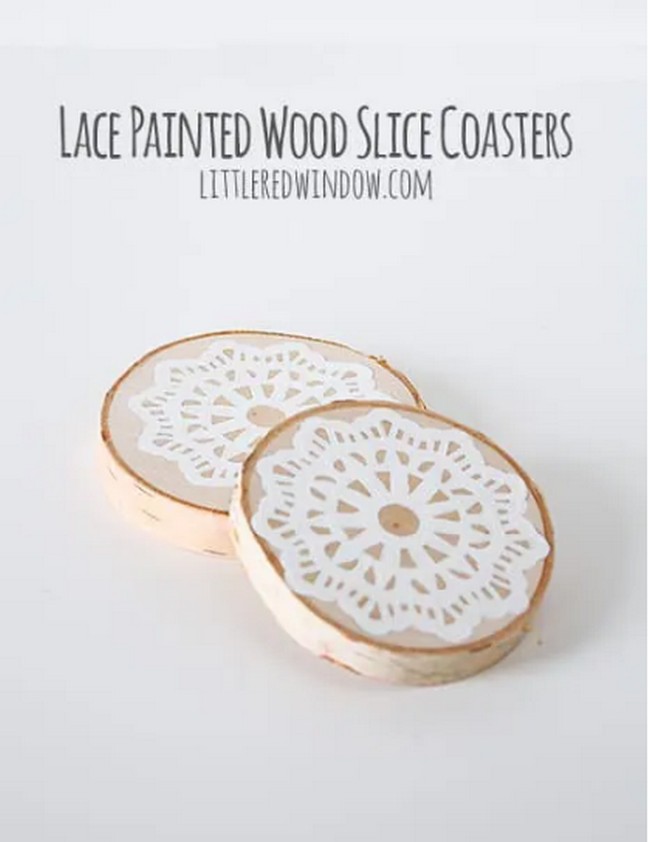 Look no further if you're looking for a unique way to dress up your home bar or kitchen table. With these Wood Slice Project Lace Painted Wood Slice Coasters, you can make your personalized wooden coasters that are both functional and decorative! This project is easy to make; you only need a laser-cut wood slice and some lace! You could certainly use something other than a laser-cut wood shape for the stencil, but this worked great.
See More: 24 Homemade DIY Coasters - Easy Coaster Ideas DIY
Wood Slice Flowers:
Wood Slice Flowers are a quick and easy DIY craft project that you can make with wood and will add a unique touch to any home decor. You can do this fun project with the kids or your friends. The best part is that the supplies and tools are all around your home, so you don't need to spend much money creating these beautiful flower vases! In a few easy steps, turn a simple piece of wood into stunning home decor! This is an excellent project for those looking to grow their creativity and build skills. Start making your wood-slice flowers today!
Wood Slice Chalkboard: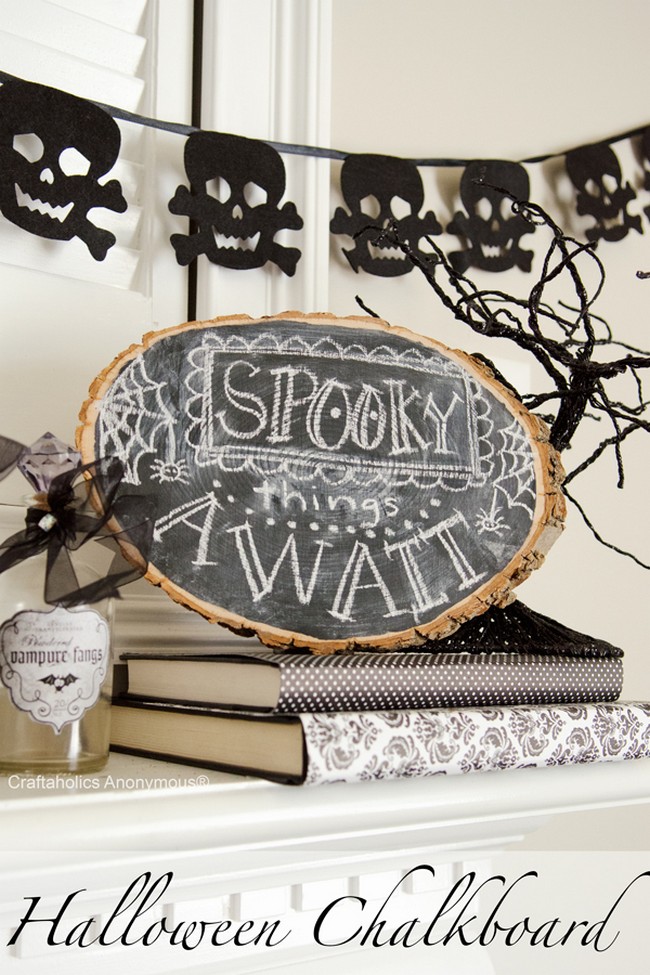 Cheer up your kitchen with this DIY Wood Slice Project! This easy-to-do project creates an elegant wood slice that doubles as a chalkboard. Build your custom chalkboard or crafting board with this DIY Wood Slice Chalkboard project. Whether you are a crafter or want a unique way to display your favorite pieces of artwork, this DIY Wood Slice makes for a fantastic project. This project requires minimal supplies and is super easy to do. Get creative with the colors of stain and chalkboard paint, or keep it simple with one color to match the decor in your room.