Crochet cable stitch patterns are a beautiful way to add interesting texture and design to your crocheted items. These stitches create beautiful zig-zag or twisted designs that can be used in various pro ects, such as scarves, blankets,  nd even hats. Crochet cables are fairly easy and fun to l arn, so once you know them, they are something you will want to  clude in all your future patterns!
To cr ate the stunning crochet cable stitch patterns that you have been dreaming about, you ne d to know how to incorporate different stitches in the designs of your finished crochet patterns. The crocheted cables are some of the most popular and sought-after stitches in any crochet pattern! This book will help teach you everything there is to know about these wonderful stitches!
Crochet Cable Stitch Patterns

Once you are familiar with a couple of crochet stitches and the basics, you can use different crochet stitches to make a variety of patterns, depending on your desires and requirements. The cable stitch pattern is one of the most commonly used patterns created by making use of simple loops and working back and forth. All you need to do is to learn the several cable stitches, how to make them look beautiful and what type of start you need that can add more colors or textures to your projects.
Mommy & Me Cable Stitch Hats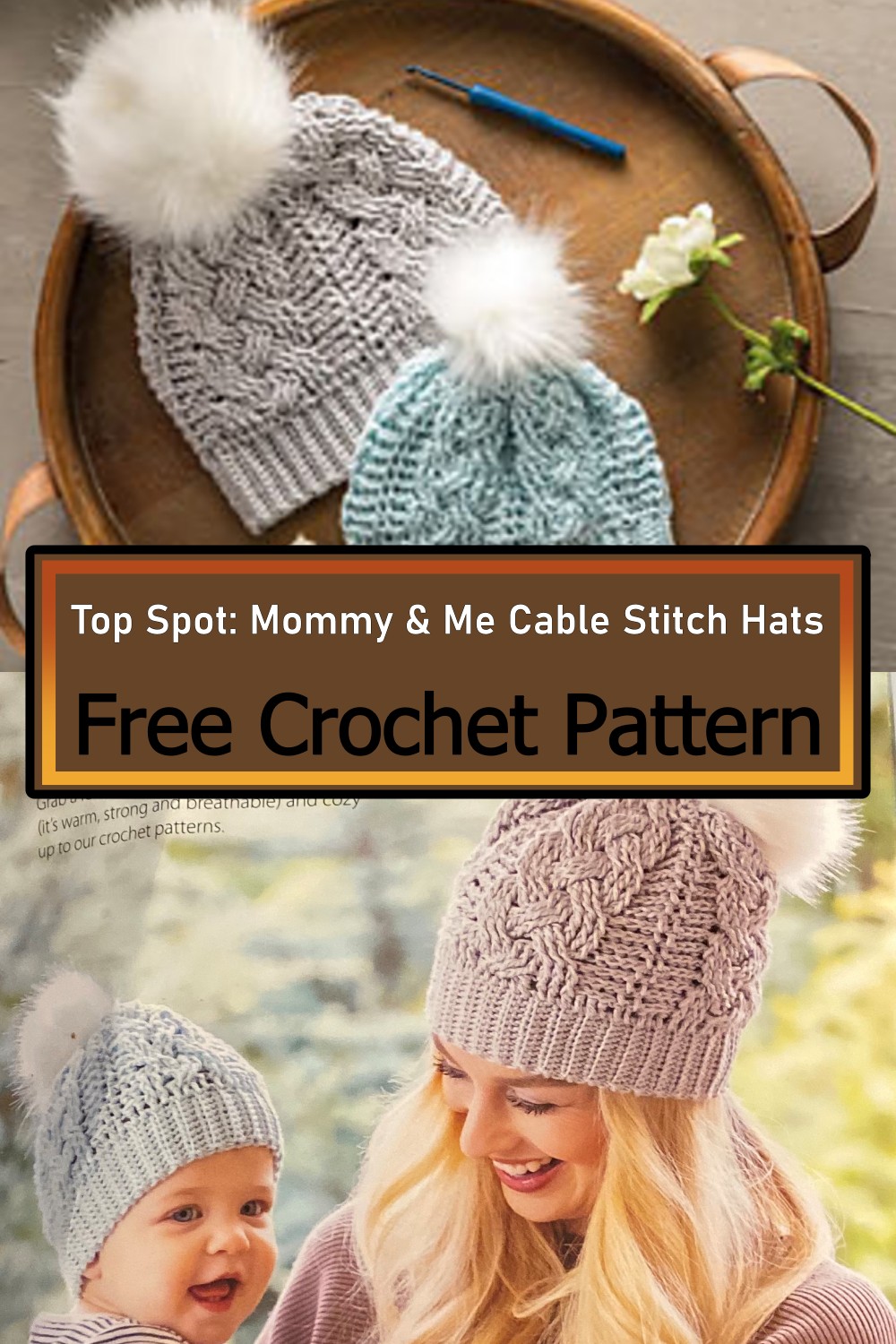 This mommy and me crochet cable stitch hats pattern is a must want for you to try this season. The cable stitch pattern is pretty and elegant. It's like having two hats in one! Makes mommy feel special while it keeps baby cozy & warm. This hat can wear in numerous ways with its versatile design.  It is suitable for newborns to toddlers. The hats are designed to coordinate and work well on their own or with any other outfit. They are the perfect gift for yourself, your children, or friends and family!
Cable Twists Hat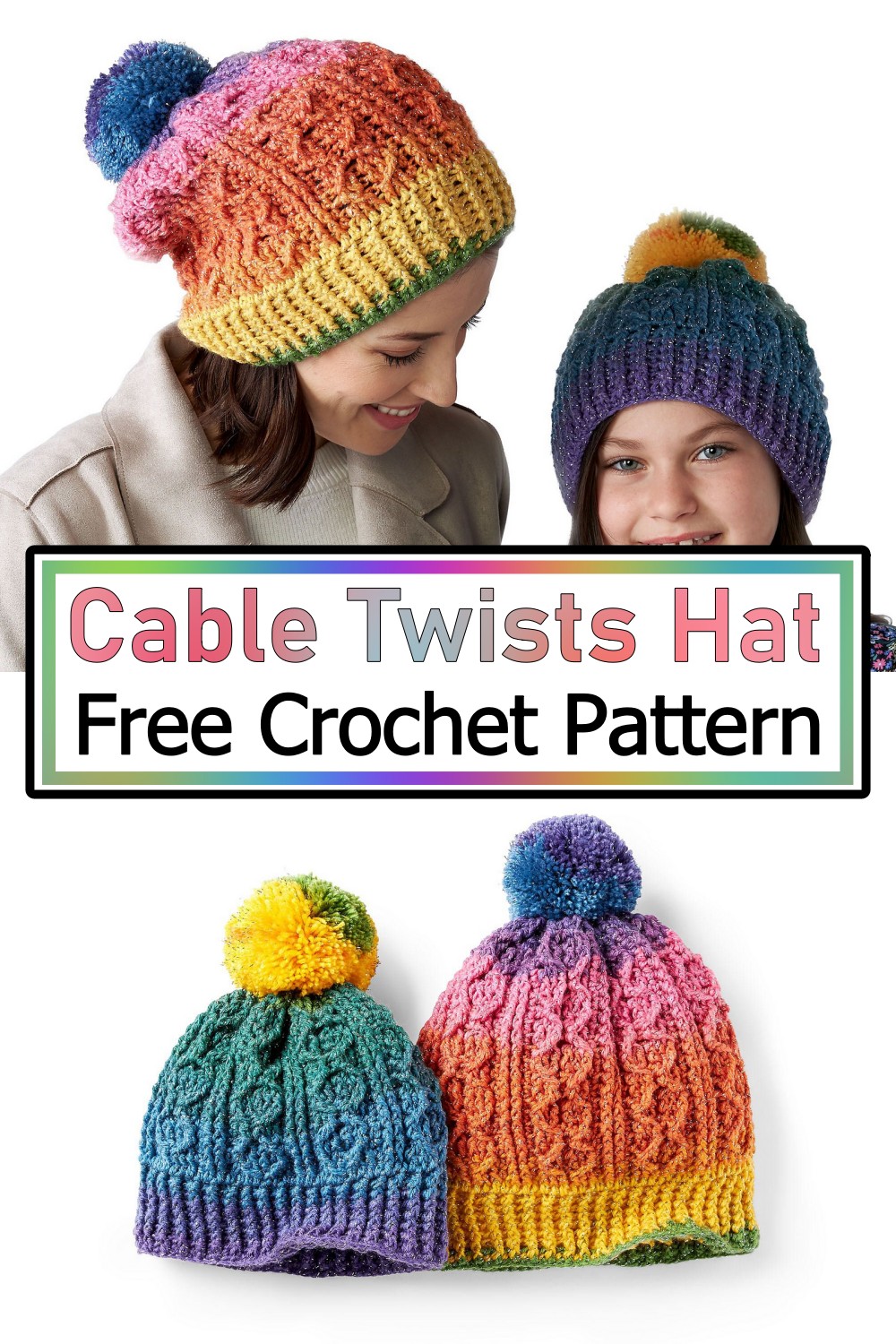 The Cable Twists Hat is a comfy topper that everyone will love. It's worked in the round and features a colorful Red Heart Roll With It Sparkle. Double crochet around the front post, half double crochet, half double crochet around the front and back post, and treble crochet around front post techniques will keep you engaged as you stitch up a pair of hats for a matching look that is sure to stand out! Top it off with a plump pompom for extra style. The extra fluffy pompom is irresistible, and it's an instant favorite with kids and adults alike.
Cable Cardigan
The Cable Cardigan is in a classic style, featuring cabled panels that create a stunning and trendy look. A playful twist on the traditional cardigan, this sweater will be one of your favorites. The simple shape makes it appropriate for wearing a variety of outfits, while the cozy fabric keeps you warm during all seasons. This cable cardigan will be your new favorite to throw on when it is chilly, but you don't want to wear a bulky sweater. The pattern features an easy-to-follow cable that creates a stunning texture and look.
Braided Cable Beanie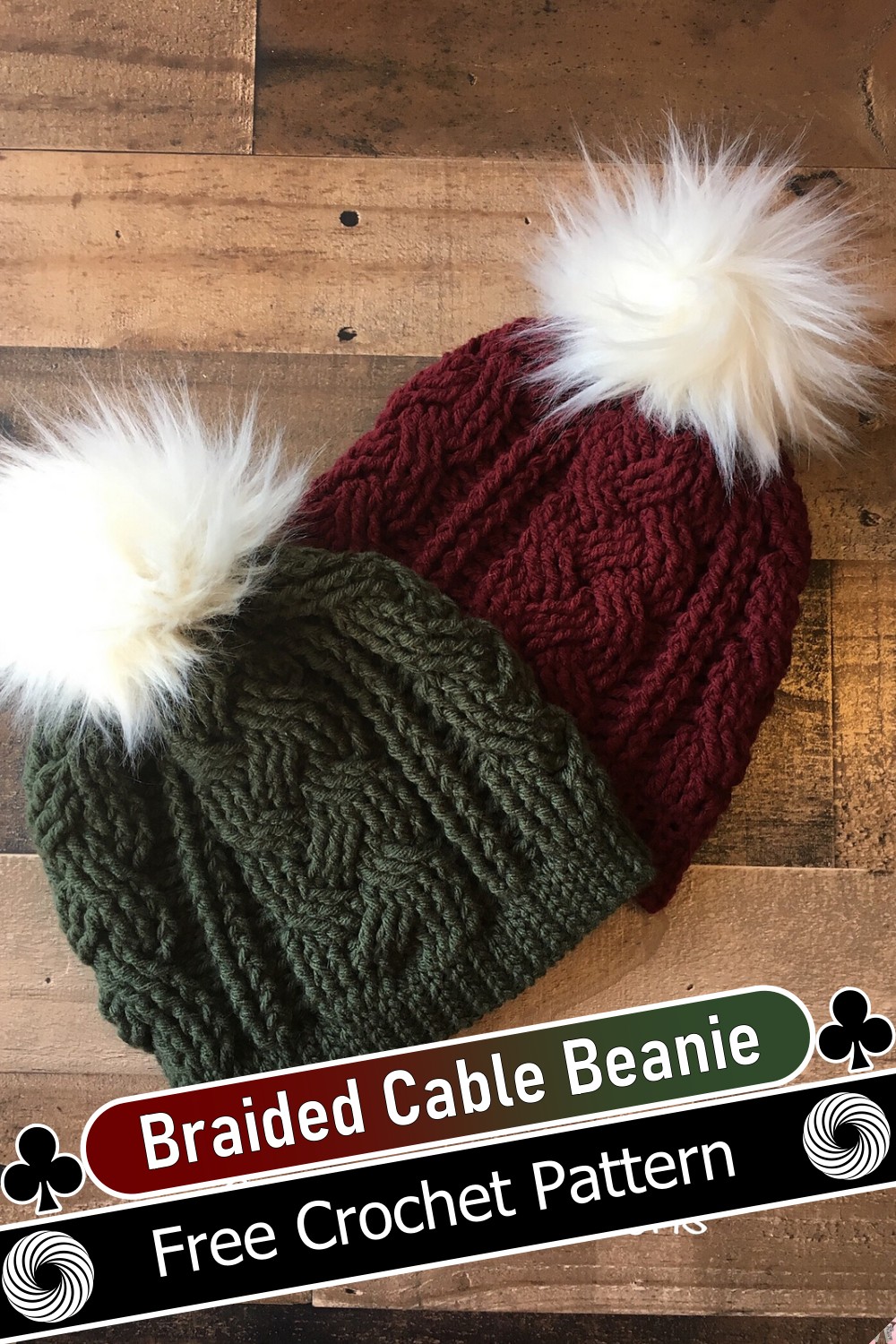 This crochet braided cable beanie pattern is a fun and stylish way to keep warm in the colder months. Whether you're doing your daily chores, running errands, or heading out on the town with friends, this beanie will have you staying warm all season long. It is made using little or no sewing and can be completed in a weekend or less. This pattern adds some fun to your wardrobe and makes a great gift idea! The pattern is available in adult size using an I crochet hook. It is constructed from the brim up using post stitches to make cables; which means it has a nice stretchy edge to fit all sizes. Once finished, this will be your new favorite go-to hat when it's cold out.
Cable Fade Beanie
The Cable Fade Beanie is ideal for men, women, and kids alike; the Cable Fade Beanie is perfect for everyday wear. The chunky gauge makes it extra warm, though not too bulky. Worked from the bottom up in no time, and using super bulky yarn, you'll work through various stitches and techniques to create an interesting texture throughout this piece. The crochet cable fade beanie is a unique and stylish beanie that will keep your head warm and toasty. The pattern is written for an adult size; however, the pattern could easily be expanded for use with children or teens.
Rialto Cable Square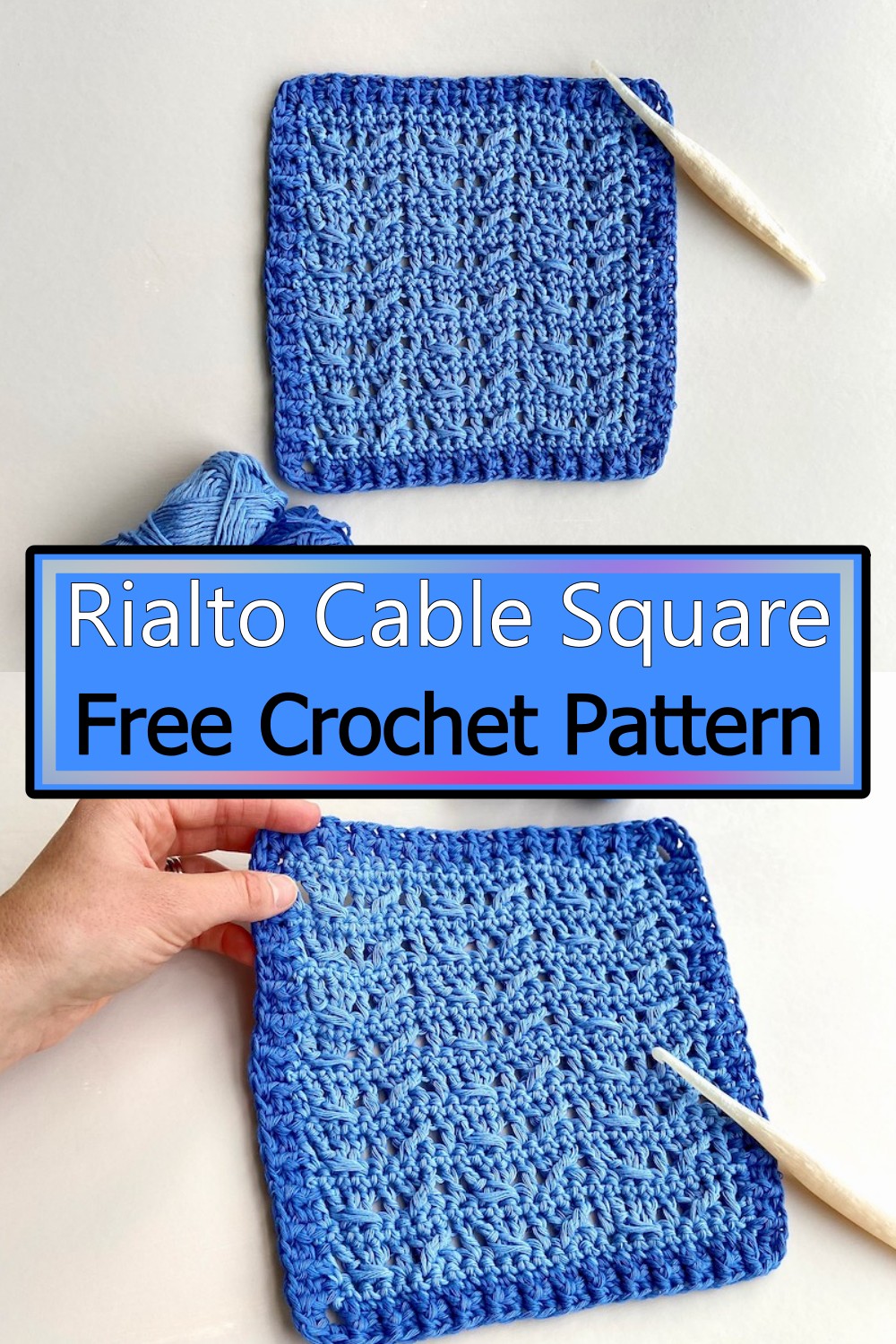 Create a beautifully textured cushion, beanie, or shawl with this simple square that uses the Rialto Cable Stitch. This is a great basic crochet pattern for beginners to intermediate crocheters that is quick to make and works beautifully in any yarn weight. The Rialto Cable Stitch Square is perfect for all levels of crocheter and is great for beginners, providing an introduction to cabling. The basic pattern repeat means that you can make this square in any size, and it's suitable for blanket making, tableware, and much more!