A dog pen is a great way to keep your dog safe and secure; while giving them plenty of room to run around. Building a DIY dog pen project may be perfect if you have a small backyard or just a large front porch. If your dog likes sleeping in the house with you. Consider building her a doghouse that attaches to the wall next to your bed so they'll feel secure while sleeping in the same room as you! This also keeps her away from underfoot while still allowing her to be close by. When they need comforting or want attention during the night!
Whether you're looking for something small enough to fit in the corner of your living room or a large, multi-bedroom structure, these dog house plans have it all. Our DIY dog pen projects are easy to follow and include diagrams, photos, and building instructions. We include tips from locating the perfect spot for your dog's den to insulating it properly, so they are always comfortable. These dog houses, perfect for apartments, can be built in no time with our detailed guides and free plans for beginners.
DIY Dog Pen Projects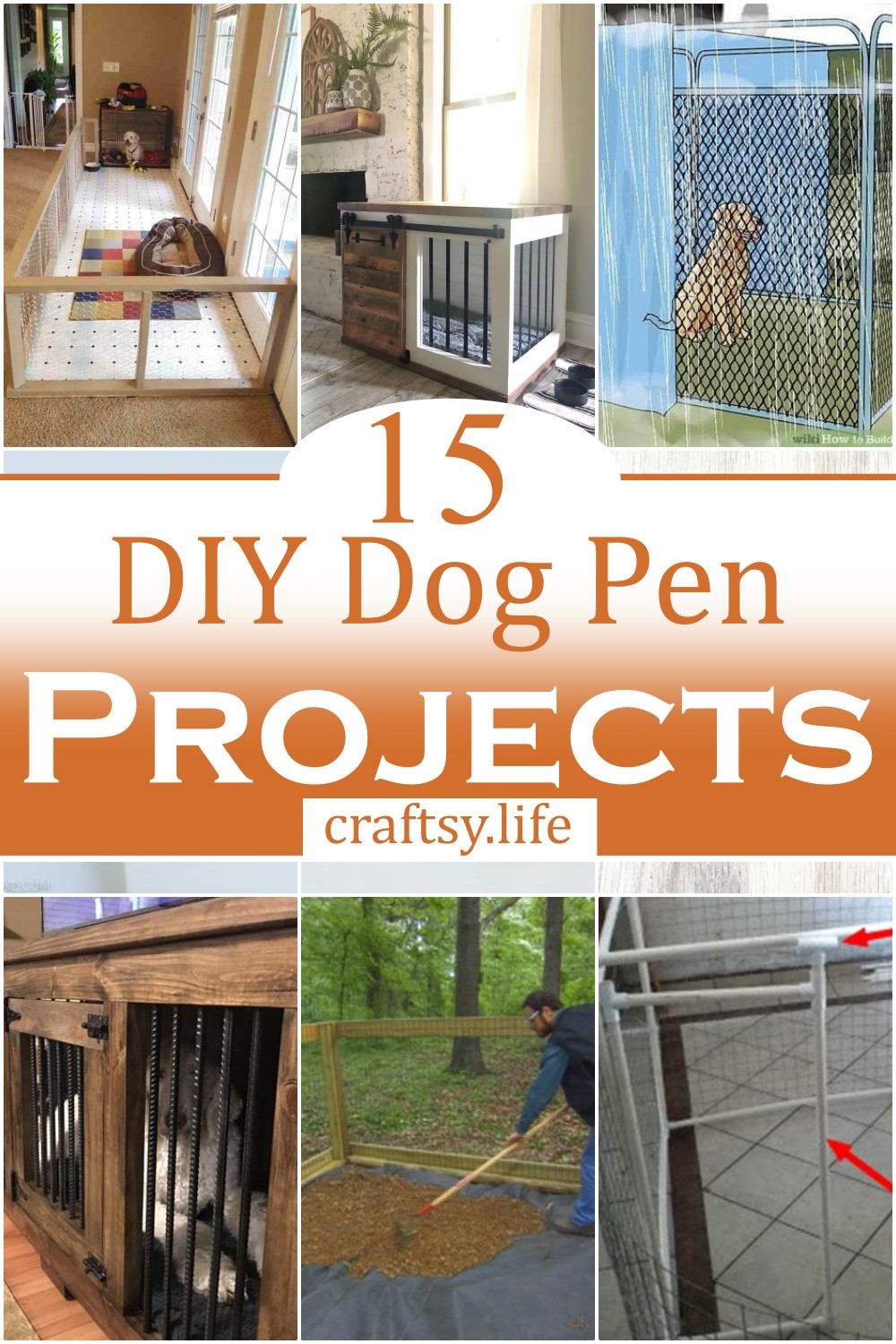 If you're looking for a project to improve your home, here's one that will be well worth your time. Building a DIY Dog Pen Project can be a fun and rewarding experience. It's also an efficient way to ensure that your pup is safe, secure, and comfortable when you have to leave him alone for short periods. To build a simple dog pen, all you need is basic carpentry skills, essential tools and materials, and some time on your hands. Most importantly, you'll need to ensure adequate access to the required power tools and other equipment.
You Can See Also:
DIY Custom Rescue Dog Pen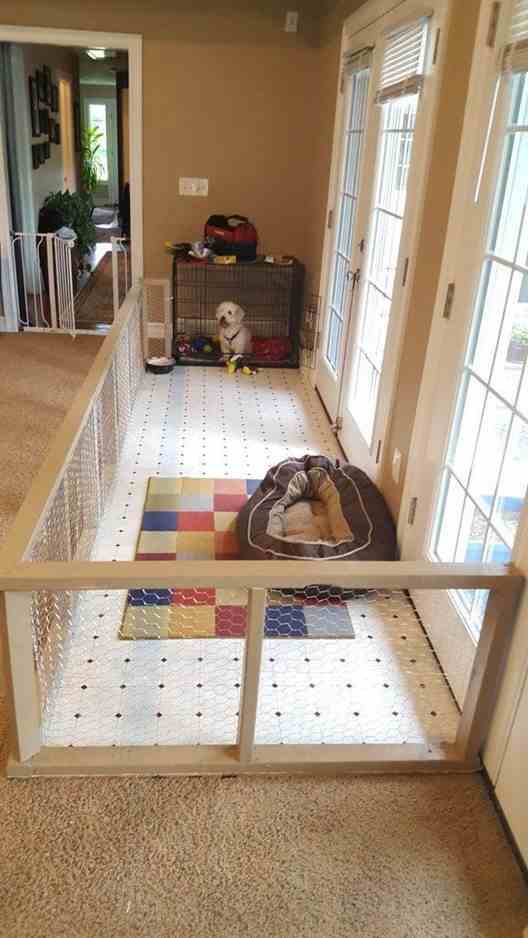 This DIY Custom Rescue Dog Pen is a perfect addition to your home. Whether you have one rescue dog or ten, this pen is easy to set up and will give them a place of their own to get away from the chaos of family life. You can even personalize it! This handy video walks you through every step, so even if you've never put together furniture before, you'll be able to follow along. It helps you to provide your rescue dogs with the space that they need to play and exercise but also, at the same time, get some well-deserved rest. The pen can be as big as you want for your many rescue dogs' home.
DIY Wooden Dog Pen
Your dog can use the wooden dog pen to stretch and play, and It helps in giving structure to the space, allowing them to run up and down without any problems. The doggy house is an excellent way to protect your pet from getting injured while playing with other dogs. If you are looking for a way to help your pets and exercise them in their own space, this DIY Wooden Dog Pen will help you create that. This project is easy to do and takes a few hours to complete. Each hexagon will make out of wooden plywood sheets; the finished product should include ten hexagons.
DIY Dog Pen
A DIY Dog pen is a great way to provide your dog with an open space where they can run, play and exercise without being limited to an indoor area. Because you can make the pen as big or as small as possible, the cell can be built using wood, stone, or even recycled. It is straightforward to set up, dig a hole, put the fence post, and mix water with concrete to fill the gap around the fence post. It has a gate that swings in both directions so that you can quickly enter or exit with your pet. This DIY Dog Pen Tutorial is an excellent way to protect your dog from outside dangers.
Building A Cheap Dog Pen
Building a cheap dog pen yourself is an excellent way to keep your dog happy and busy, and it will be a place for them to play and run around. This can be a great option if you are looking for a cheap dog pen. The building process is easy, and the materials are the ones that you can get around your house. It would help if you had metal poles, which you might have already or easily found at nearby stores. It would be best if you had metal wires that would firmly fit the bars so they can stand still while in use.
DIY PVC Dog Pen
A DIY PVC Dog Pen is a great way to contain your pet, give them their own space, and customize it depending on the size you need. It is perfect for your furry friend, who needs a safe and secure place to rest after a long day of playing. Keep your dog safe and secure in an utterly customizable dog pen! This DIY PVC Dog Pen is inexpensive and easy to make, and this project is perfect for any skill level, so don't be afraid to give it a shot! It is an excellent alternative to a traditional dog kennel and can be made from leftover materials you may already have lying around.
How To Construct A Shaded Dog Run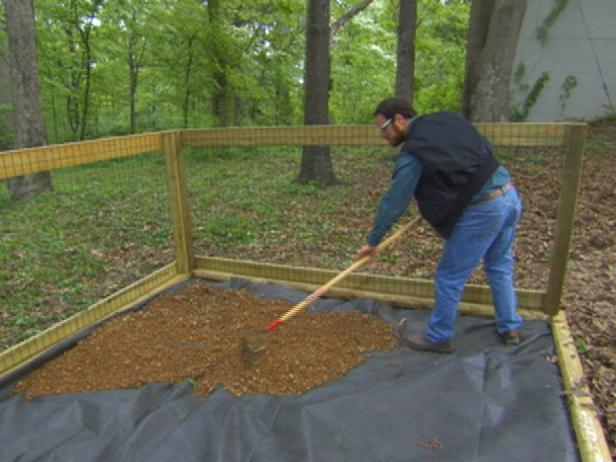 The dog run can be constructed out of wood, but you have to ensure that the wood is protected so that it won't gradually fade and break down in time. A dog pen with shade is an excellent choice for any pet lover, and it provides the dogs with comfort and shade from the hot sun. The dog pen should have enough room for the dog to move around freely and have enough light to not become too dark inside during the day. Cover the wooden frame with black fabric or sheet metal, then secure it on both sides. The extra material prevents the inside of your shaded dog pen from getting dusty due to exposure to sunlight and rain.
How To Build An Indoor Dog Kennel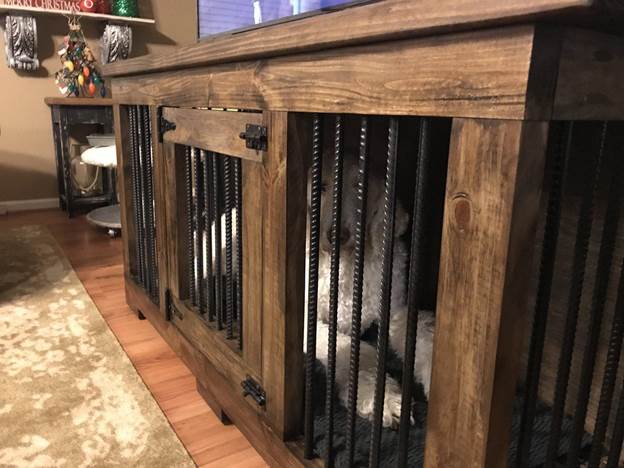 Dog owners can build an indoor kennel for their dogs that are either sick or recovering from an injury or as a permanent solution for a senior dog that doesn't want to go out for walks anymore. This dog kennel has a movable structure, so you can quickly move it from one place to another and customize it according to your requirements. The cell is large enough for big dogs and small enough for tiny house pets. Building this indoor dog kennel is a great way to keep your pup safe, happy, and comfortable. You can make an indoor dog kennel with whatever your imagination can come up with; it depends on how big you want it to be and how much work you want to put into it.
How To Build A Temporary Dog Pen
Temporary dog pens can keep dogs safe and secure in a specific area while doing your chores, or they can be portable to take with you when traveling. They are cheap, easy to make, and take very little time to construct, so it would be good to consider using one for your dog and others who may need one in case of emergency. This tutorial will show you how to build a temporary dog pen for your dog. The materials used for this project are very inexpensive and easy to find. You can quickly assemble this basic dog kennel with just a few standard tools.
DIY Puppy PlayPen
This DIY puppy playpen allows your dogs to play freely without worrying about stumbling into things or bumping into the walls and furniture. It also provides a sense of security for the puppies so that they can escape whenever they feel scared or are too tired to stay active. This DIY project can be fun with your pet, especially if you have a black dog who will look attractive inside such a play area. This DIY Puppy Playpen is something you should consider if you want to keep your pet safe but still have them close by, especially if you have a giant dog that may roam around your office or home.
DIY Dog Pen
This DIY project for a dog pen will be great for pet lovers and owners who own large dogs. The dog pen can be placed in the yard or indoors. Depending on your needs, plywood is used as the primary construction material, with pocket holes drilled into it before assembly. Hinges are used to assemble the panels to create the pen. This tutorial will show how to build a DIY dog pen from scratch. It is a much cheaper alternative than buying one already made, and it is much easier for you to use your imagination on the design rather than sticking to instructions.
DIY Dog Crate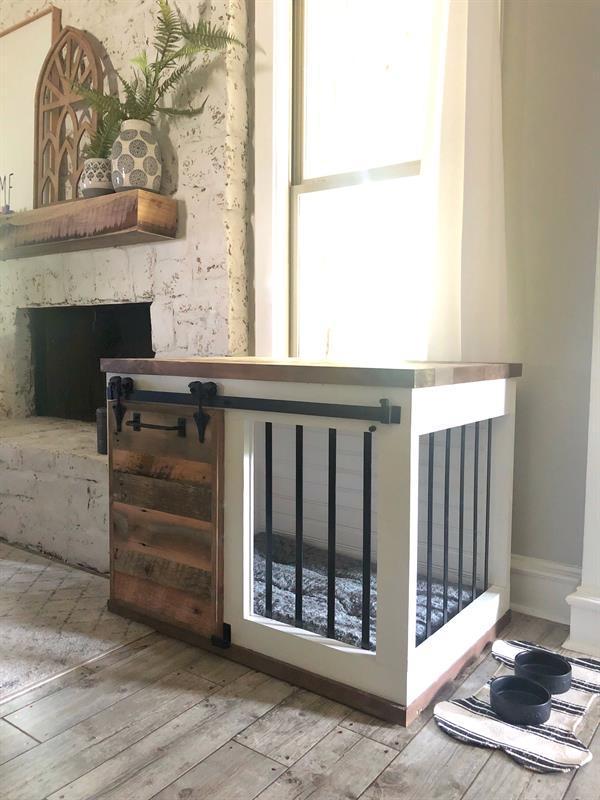 A dog crate is a must-have in any home with a canine, and they are so helpful for several reasons. One is the safety of your pet, and another is the convenience for you. A wooden dog crate is sturdy and durable, so many pet owners choose it. If you have a beloved friend at home and want to make a comfortable crate for him, this tutorial will help you. Here, tell you how to make your dog crate using plywood and screws. A DIY dog crate has enough room for a little bit of furniture and even an outdoor feel. Your dog won't want to spend time in his kennel when he gets used to it!
How To Make A Cheap Dog Pen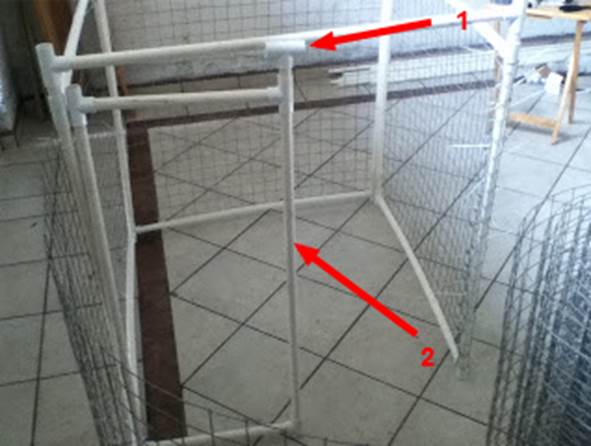 A dog pen is a secure site for your dog. It will be worth the effort when you can see your beloved dog playing in their pen. There are many ways to make a cheap dog pen; this tutorial will cover some of your available options. This wire fence can be purchased or made using chicken wire. If you're looking for a simple project in your backyard. Here is a great guide to help you make a dog pen. The process is relatively simple and will not take up all your time or cost too much money.
How To Build A Dog Fence
Building a dog fence is not as easy a job as it seems, and you need to invest some time and money in the endeavor. But achieving the desired results will be worthwhile once you have built your dog fence. When making a dog fence, it is important to remember that it will be outside. So, it must be durable and strong. A soundbar is more than just some wire and wood posts. But also has a deep understanding of what is required to keep your dogs safe in your yard and protection from predators. A proper dog fence can help train your dogs better, as they will be able to learn boundaries.
How To Make A Cardboard Puppy Play Pen
A cardboard puppy playpen can be an attractive option for dog owners because it will save money. The hassle of cleaning your home when your pet has made a mess. One of the easiest ways to make a cardboard puppy playpen is using wooden poles. The wooden bars are usually used on construction sites and are pretty flexible. The flexibility of the wooden sticks helps to fit them into smaller places. This tutorial will give tips on making a cardboard puppy playpen. This quick and easy guide to creating a dog playpen using cardboard will show you. How to build an enjoyable, fun, and safe doggy den.
DIY Dog Pen
A dog pen can be made of wood, but the wood must be strong. It should be designed to allow sunshine to get inside the dog cage by letting in some light. When making this wooden fence, ensure that every corner is secured with nails. The whole structure will surely fall and hurt the dog if there is no nail. This dog pen is made of wooden fence panels, tarps, and flat boards. It has snap hooks (to attach the fence panels) and a small chain attached to one side. Which serves as an attachment point for your dog's leash.
Conclusion:
These DIY dog pen projects are an effective solution for people with a small piece of land or even just a backyard. They want to keep the dog within their property but still give the pet some area to run around. You can also make your dog pen instead of buying one from a pet store or other distributor. Building your dog pen will allow you to customize it according to your specifications and save you money!