Get the kids involved in the holiday by enlisting their help with a DIY project. Building something will let them be creative, and it's a fun experience for all. If you're looking for a simple, quick project, try these 25 DIY Bookshelf plans that are perfect for kids. They're easy to put together—most of them can be built in a weekend—and they'll look great in any kid's bedroom or playroom. You can customize them to fit your child's personality and style, or you can use them as inspiration to come up with your designs. The sky's the limit!
DIY Kids Bookshelves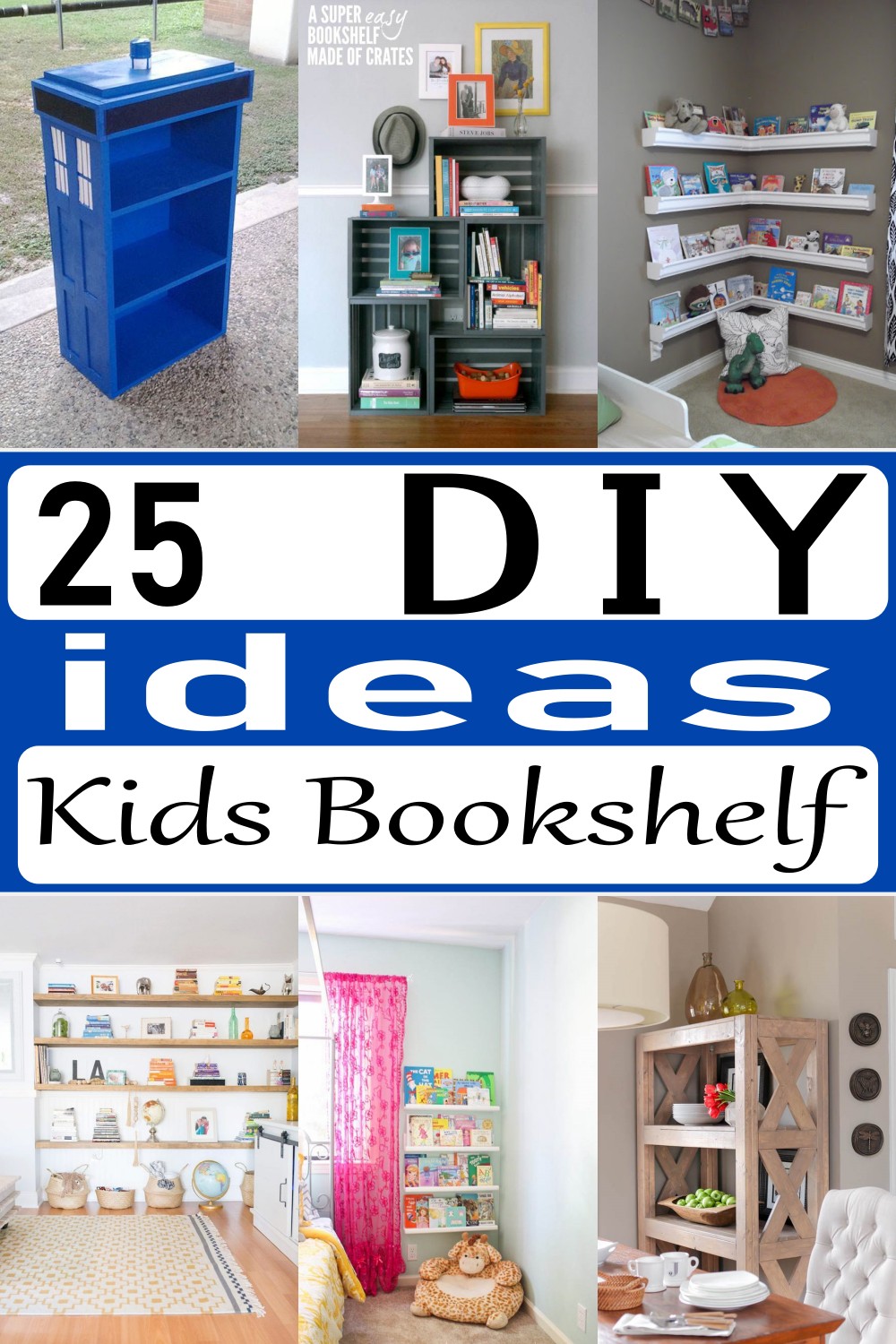 It's no secret that kids get attached to their books, so having a place to keep them organized and easily accessible is a must. But with the cost of shelving units in the stores, wouldn't it be nice to find a way to save money while making something your child will love? When it comes to DIY bookshelves, plenty of ideas are out there for you to implement. Some of these plans take less than an hour and can be made by almost anyone. With just a little time, some essential tools and supplies, and an idea of what you want your bookshelf to look like, your kids will have a unique shelving unit they'll be proud to call their own.
You can provide the space for your child's imagination to grow by making some DIY shelves or toy shelves using these 25 simple DIY kid's bookshelf plans.
Advantages Of DIY Kids Bookshelf Plans
DIY kid's bookshelf plans are a great way to create a unique and personalized piece of furniture for your child's room. These are especially popular with parents who want to teach their children how to be creative and build things themselves. There are many advantages to creating your own plan instead of buying one already made.
1) You Can Create Your Own Design
When you make your own DIY bookshelf, you can choose the size, shape, and colors you want. This way, you can match it with the rest of your child's room or customize it for their specific tastes.
2) It Helps Develop Their Imagination And Creativity
Your children will learn to use tools safely and improve their creativity by making something from scratch. This essential skill will help them in all aspects of life, including schoolwork and hobbies like art or music.
3) It Gives You A Chance To Bond With Your Kids
Building something together is a great way to bond with your kids since you'll spend quality time together while learning new skills simultaneously!
Alphabetic Wall Shelf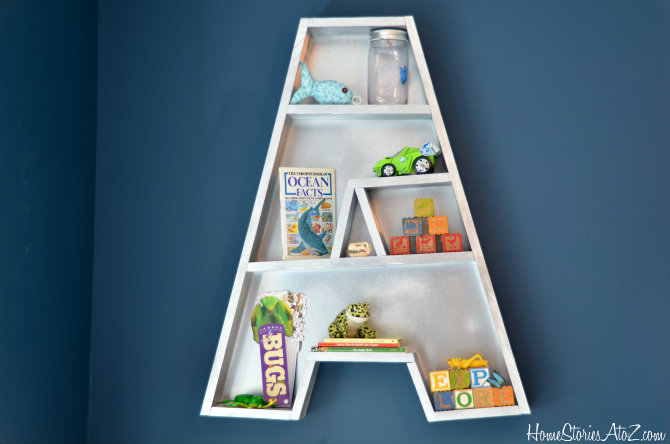 The Alphabetic Wall Shelf is designed to be mounted to the wall of your child's bedroom or playroom. Children can use it as a space to display their favorite books, toys, or collectibles. This is an excellent design to be mounted in any room of your house. It's more like mounting an open-house bookshelf with slight physical modifications. And you're free to design either an 'A' or 'Z' shaped rack for the kids' books.
Spacious Kids' Book Bin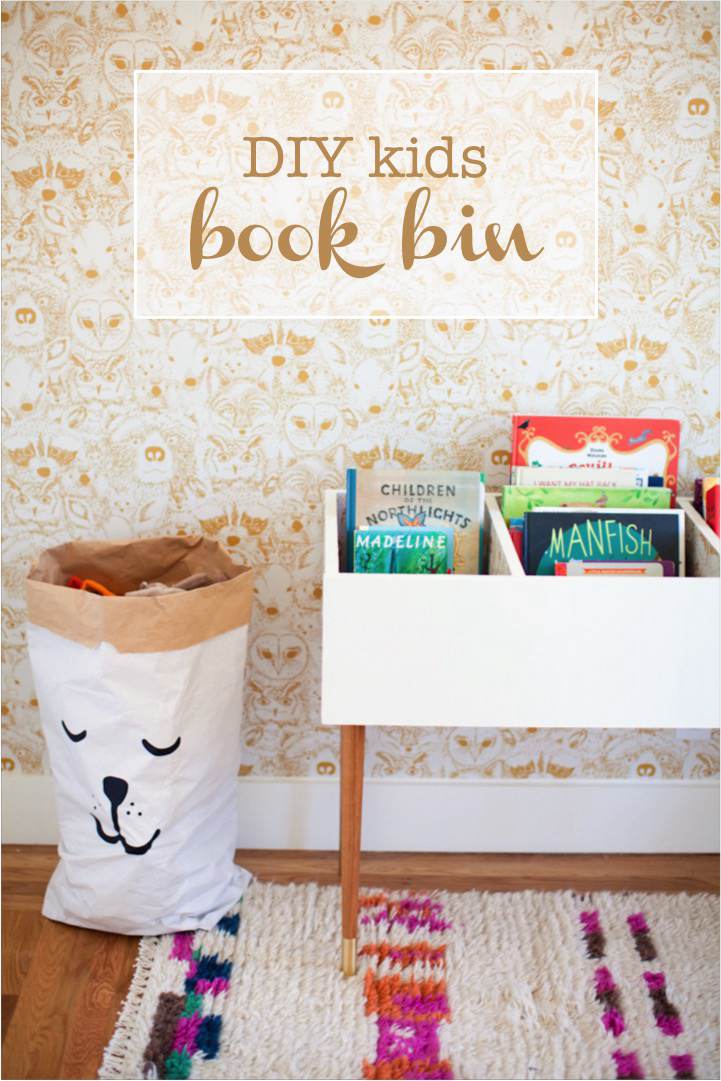 Do your kids get easily distracted when they are reading? Try hanging a swing-open book bin made from an old shelf and a curtain rod on the wall above the table. This is a fun way to hold their books, and it's super simple to make by modifying an existing design. These Book bins are a way to keep your child's books in one place and prevent them from getting lost. However, if you don't have enough space on the shelves or plan to move soon, consider repurposing an old table as a bookshelf.
Rustic Bookshelf Décor
Rustic Bookshelf Décor is a multipurpose shelf that can place in a guest room, or you may use it to display a decorative wooden frame. It would require your attention to scrap or use leftover pieces of wood that can repurpose into this particular décor. You can create your rustic bookcase to enhance your home décor. Give it a personal touch by using leftover pieces of wood or scrap to make this multipurpose shelf.
Children's Wall Bookshelf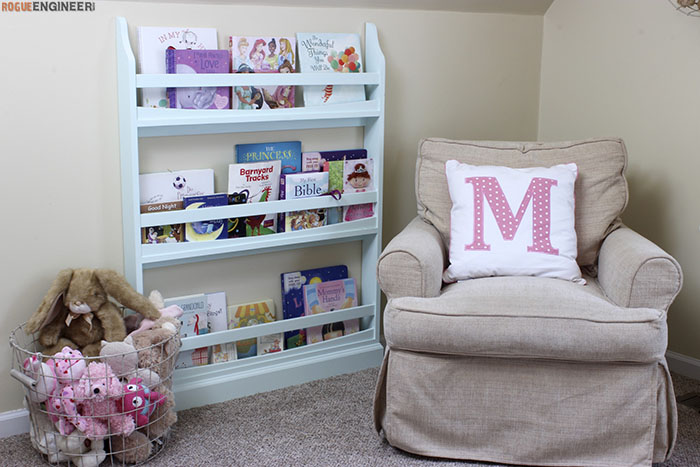 Children's wall bookshelves are an intelligent solution for kids' rooms. Perfect for holding their favorite books, this slim, modern design is a small but significant change that will help them feel like real grown-ups. This is a perfect addition to any child's bedroom, offering extra storage and a place to hold favorite books within easy reach. It can be installed just above the bed on either side or above the headboard if it has enough space. This is not just a decorative project but will hold up all of your child's favorite things.
Open House Kids Bookshelf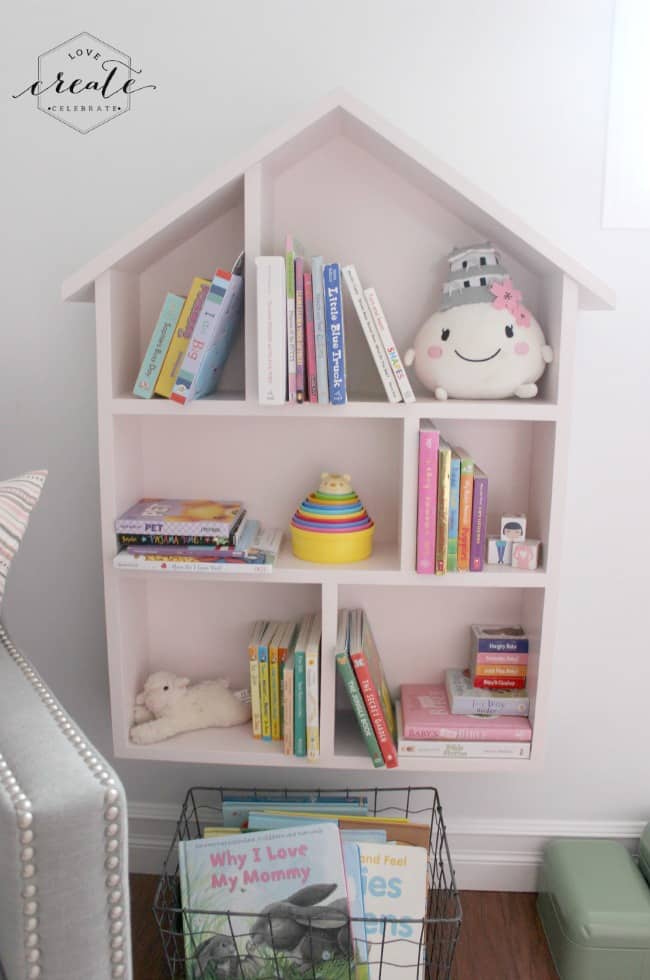 An open bookcase is the best way to get acquainted with your children. This is a house-shaped bookshelf that helps kids learn to organize and categorize their books. The Bookshelf enhances their love of reading. The wooden pieces resemble how a real house is built; kids will have tons of fun creating it. This is made of hardwood plywood with four to six shelves to organize your books. You need to make this yourself with the help of a saw and sandpaper.
Hanging Metal Basket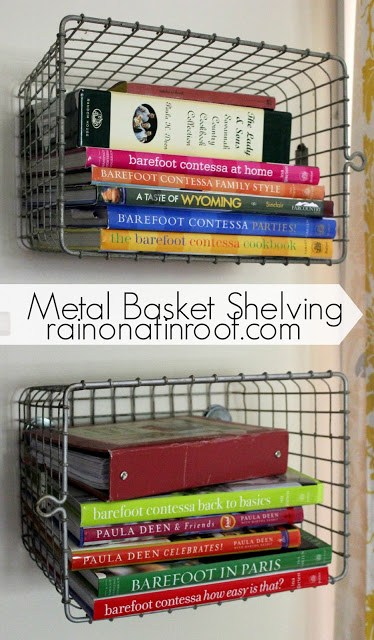 The hanging metal basket is the perfect solution to keep those books organized and off the floor. This metal basket can mount on any wall, creating the ideal space-saving solution for your children's bedroom or playroom. Repurposing old metal baskets into wall-mounted bookholders does not require much skill but requires two hands. This is something great for your kid's room. Simple mounting on the wall should hold a good number of books without falling apart.
DIY Floating Bookshelf on Wall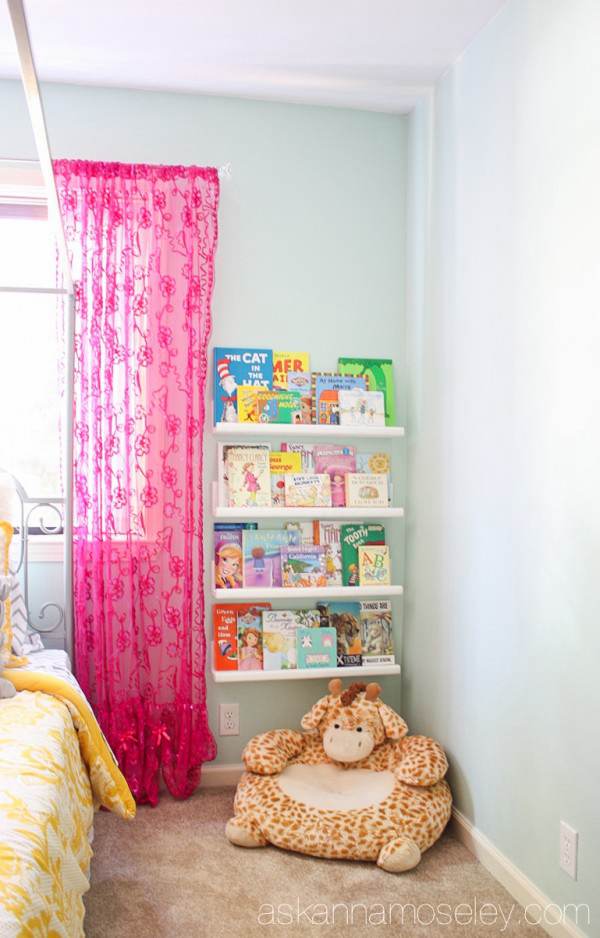 Let the kid enjoy their favorite bedtime storybook right from the mounted shelf. It's a floating wall shelf that holds books and other weighty items and is perfect for small kids who love to have their own private space to read, nap, and play. Kids are always in their world, so it's always good to have something that will make them feel good. And a floating bookshelf is just what your kid needs to sleep peacefully and get a peaceful dream!
Bedside Spine Bookshelf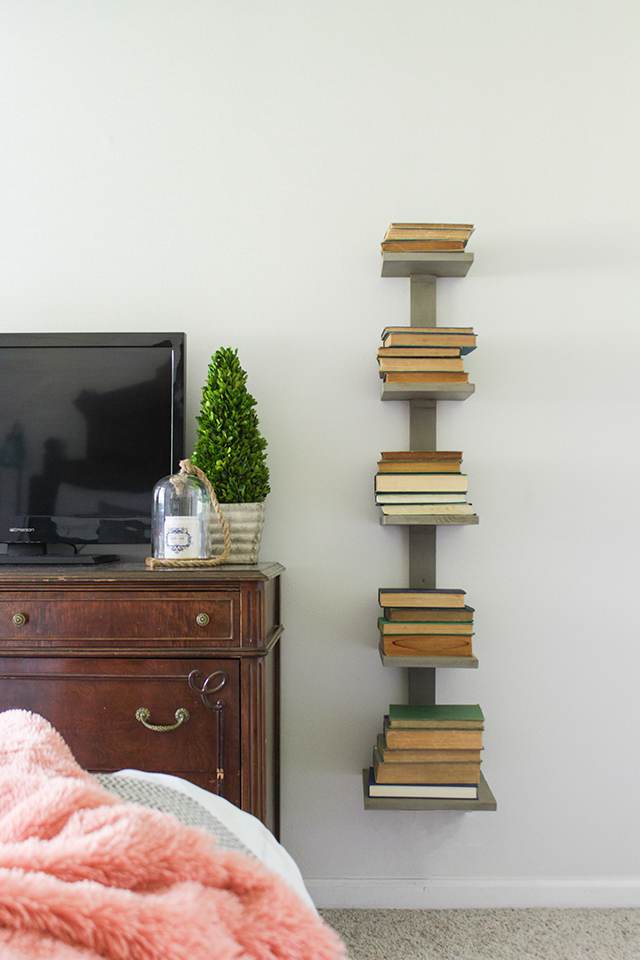 A kid's bedside table should be both functional and stylish. The Bedside Spine Bookshelf provides the perfect solution to keep items organized in a compact space that blends in with your child's bedroom decor. This efficient furniture piece will be a welcome addition to your children's room and make it easy for them to reach their favorite books or stuffed animals from their new favorite comfy reading hangout.
Simple Rolling Crate
If you are searching for a new storage facility, look no further. This Simple Rolling Crate is an excellent choice. With a lightweight, stylish design and sturdy frame, this crate makes the perfect Bookshelf with portability. It allows you to store or transport your books or toys conveniently. Convert old, unused wooden crates into sturdy and functional bookshelves to hold everything from bedtime storybooks to daytime play toys with the Rolling Crate Shelf.
Book Storage with Bench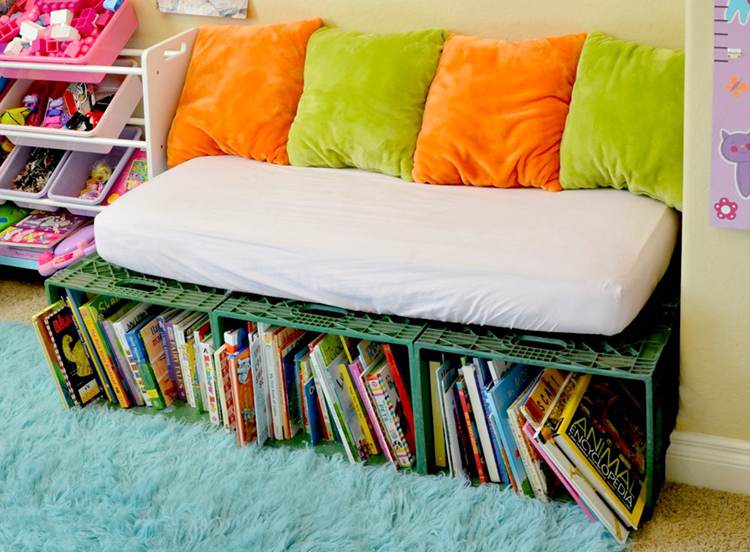 Add extended storage to your children's room with this DIY project. This book storage bench is an excellent idea for your kids and family. It is a simple, practical piece of furniture crafted from plastic crates which gets to remain attached to one another. The top section serves as a seating area; you can use the bottom for additional storage. This kids' book storage and reading nook will keep books organized, and your children will feel proud of their space. With a bench for reading, this versatile storage unit is sure to become a favorite part of any kid's room.
Toscana Indoor Bookshelf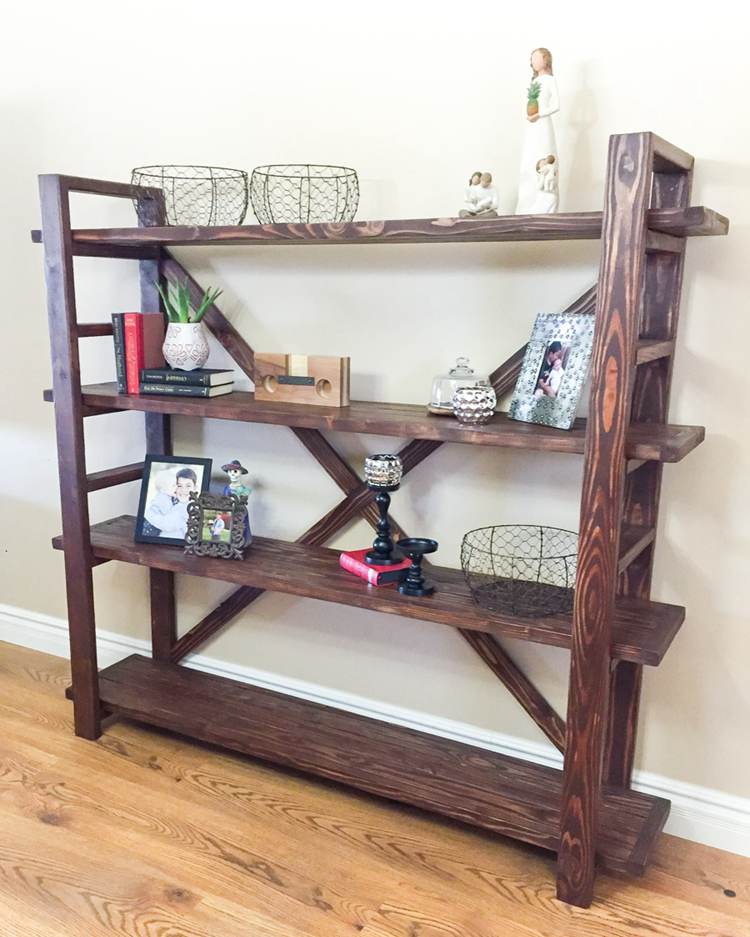 Indoor setups can get a great touch with this Toscana shelving unit. The design offers ample storage space for your home accessories and books. It is fully customizable to suit your needs and in various finishes – such as Oak, Pine, and Walnut. In short, you can alter the appearance of your living room, office, or any indoor space by choosing the right finish on this beautiful shelving set. The design uses the best materials to ensure durability and sturdiness.
Wooden Bookshelf Platform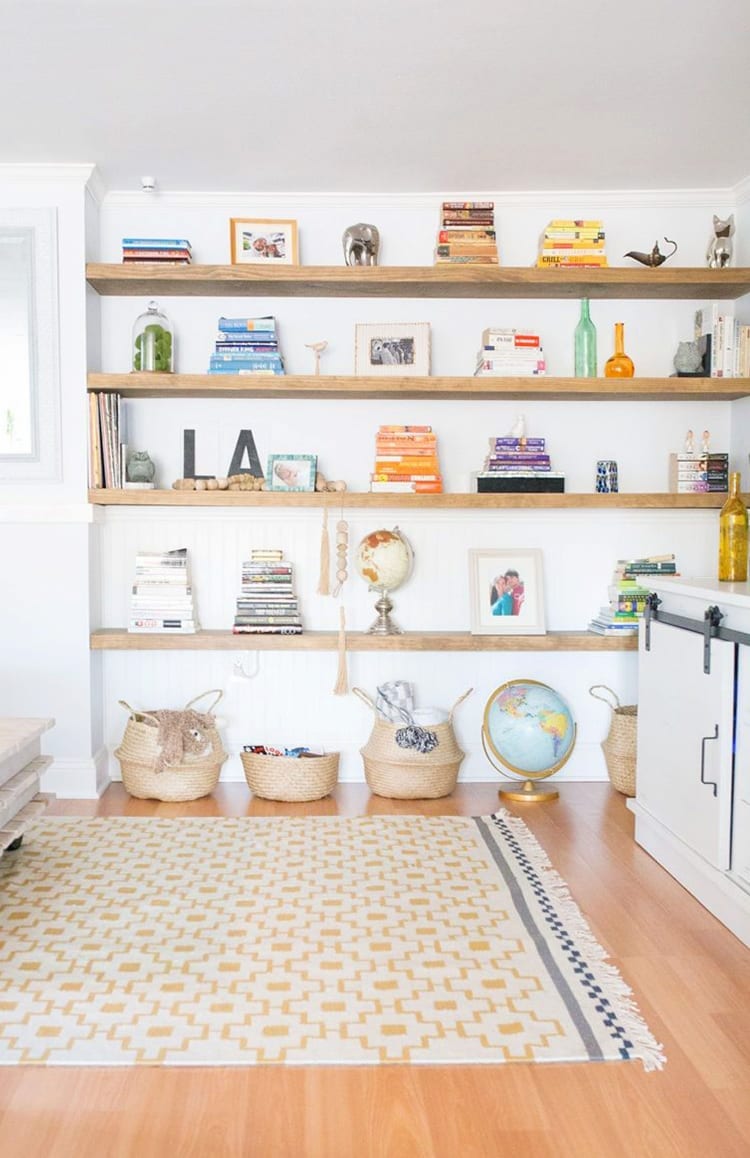 Do you have a unique furniture idea that you want to turn into reality? This wooden shelf platform will make your dreams come true. This Wooden Bookshelf Platform is a solid solution for your home office, kid's room, and more. This DIY project is straightforward, requiring some materials and tools that are easy to find in your local hardware store. The link below will guide you step-by-step with detailed instructions so you can easily recreate this out-of-the-ordinary shelving unit for your home.
Classic Bookshelf Upgrade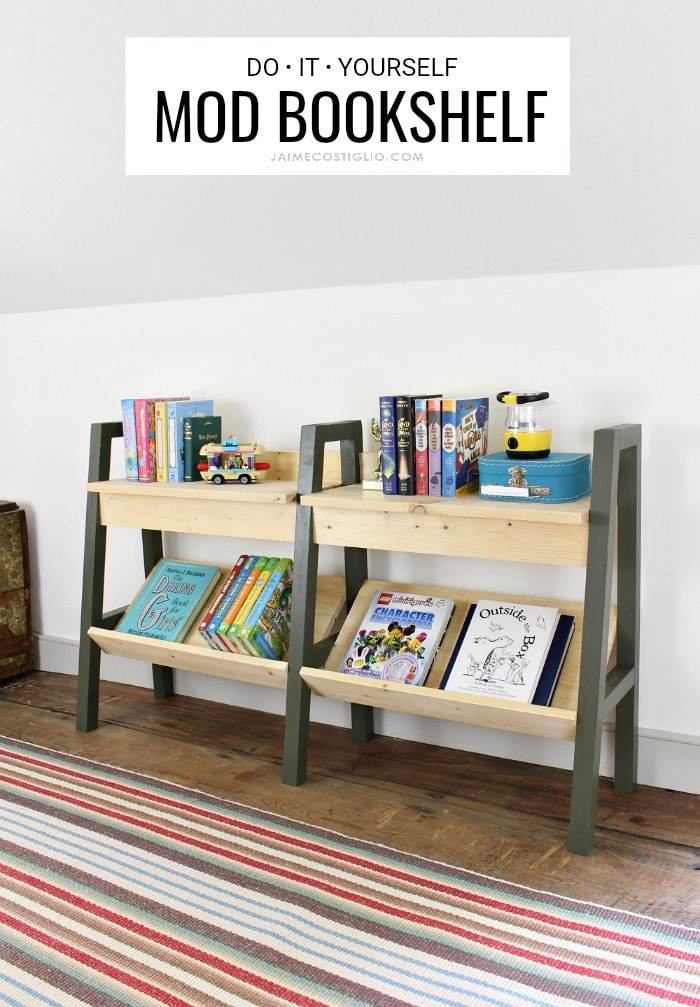 The Classic Bookshelf Upgrade will add a distinct outlook to your child's room. Offering an inclined design of the classic bookcase, you can use it as a night table with plenty of storage to keep essentials like alarm clocks and phone chargers. It's an aesthetically pleasing accomplishment for any home décor. Its vertical orientation allows you to store more than just books; place lamps, vases, and other decorative items to make your space look more appealing.
Closet to Book Nook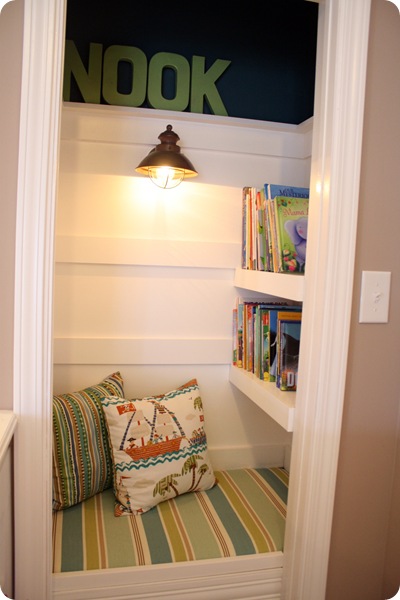 A book nook is a fun way to get the kids involved in reading. They can have their area to read and store books or get excited when they see all of their new books. A child's reading corner is an easy and rewarding project for the whole family. It requires some basic carpentry skills that can learn at home or with a professional. The plan features step-by-step instructions and many photos, so inexperienced woodworkers will have no problem getting started.
Rain Gutter Bookshelf
The DIY rain gutter bookshelf is not only a great piece of functional architecture, but it also teaches kids an essential skill in design and creativity. Using your imagination to create these bookshelves can be a fun family activity that will leave you with a valuable and beautiful piece of furniture that is so practical. Whether you're looking for a place to display picture books or need extra storage for kids' toys and clothes, this DIY rain gutter bookcase is a quick and easy way to create storage space in an unused corner.
Steady Bookshelf Rack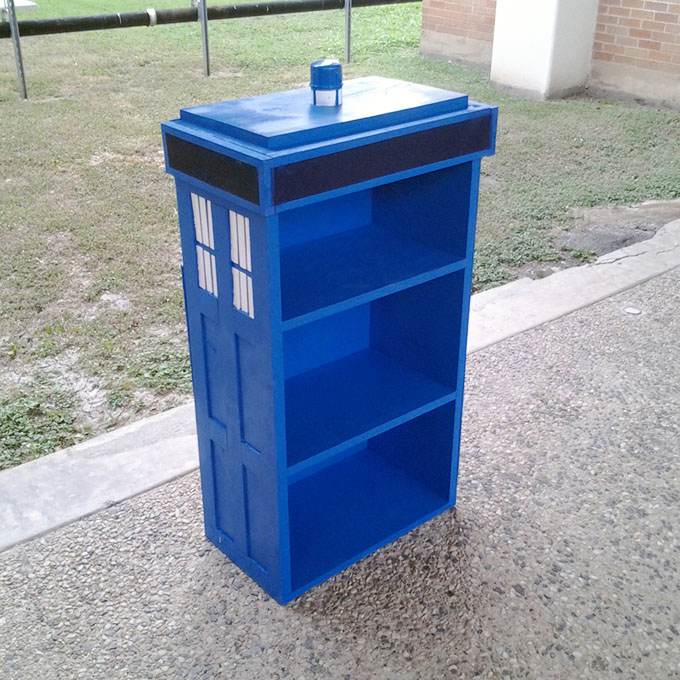 Toy shelves are great for kids who like to play with their toys — but sometimes, getting them off the floor and out of a giant pile becomes a hassle. This DIY toy rack is the answer to your problem. This Bookshelf Rack is a simple, unique natural storage solution. Kids widely use it to keep their favorite books and toys. Following these simple instructions, you can have your own DIY steady book rack in just some simple steps.
Wide Floating Bookshelf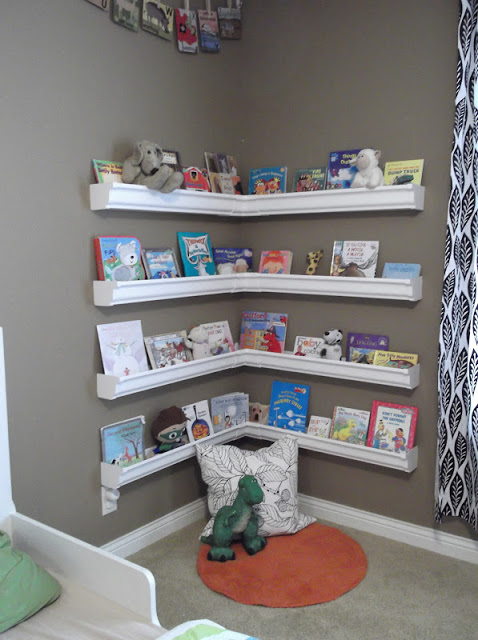 Floating shelves are an ideal solution for displaying and storing different objects. This DIY wide floating Bookshelf creates a unique look for your room. It's easy to install, looks great, and its versatile storage space provides the perfect function for any room or occasion. Utilizing empty spaces with minimal effort and inexpensive supplies makes this project great for those on a budget. It creates a great storage option without too much space—perfect for small spaces!
Multipurpose Book Storage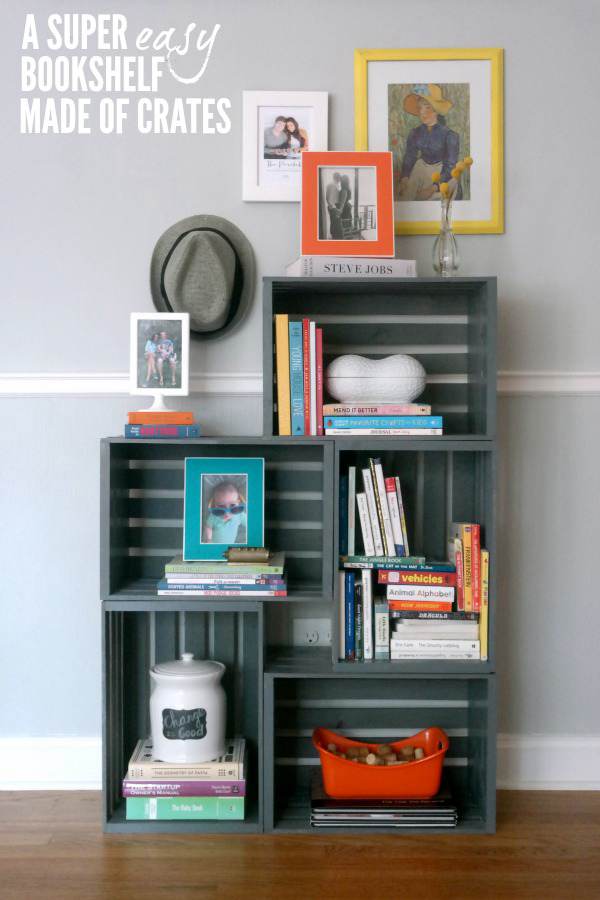 Use these DIY Multipurpose Book Storage Crates to get organized and keep your home looking neat and tidy. These are simple to make, with minimal supplies needed. Organize books with a modern rustic design with five wooden crates connected by metal wire to form one unit. So, get them ready! Once you have all your crates prepped, choose your favorite method of construction: gluing or nailing together with standard nails or even old-fashioned tacks.
Repurposed Ladder Shelf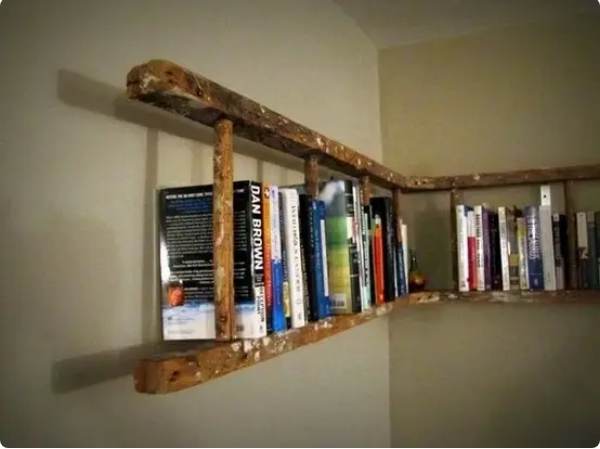 A ladder that may have been lying around for many years can now be repurposed as a shelving unit in any room of your home. With some elbow grease and creativity, you can create custom DIY ladder shelves that fit your space and provide additional storage space. A ladder will help you organize all the small stuff inside your home. Even if it is turned into a shelf, there are several ways to use it, mainly to collect kids' things inside their room.
Modern Rustic Kids Bookshelf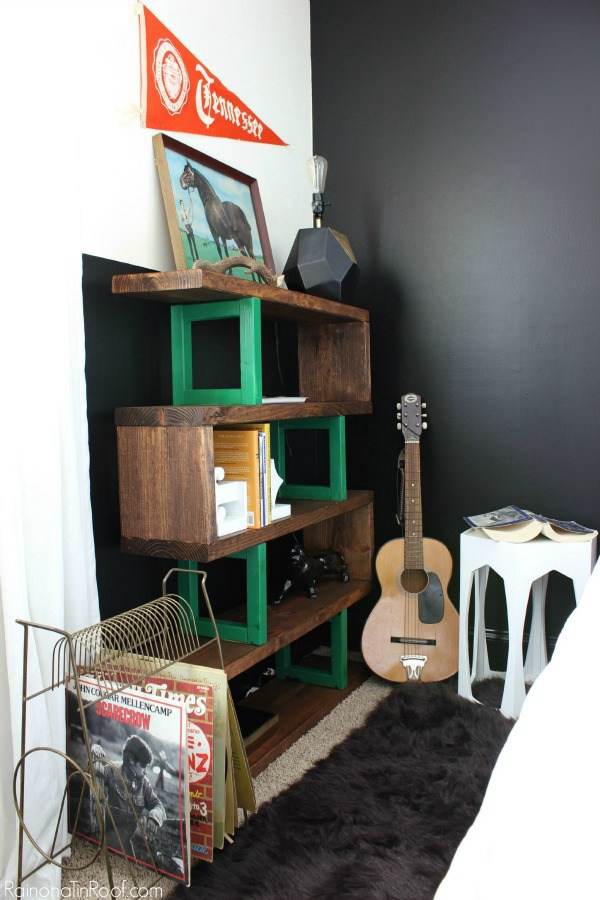 Handsome and functional, this DIY Bookshelf made of scrap wood will add value to your home or office. It is easily assembled with easy steps outlined in this easy tutorial. A little artistic talent combined with inexpensive materials and essential tools is all you need to make this beautiful piece. Additionally, it features sufficient storage for your books. Though it might sound risky at first, it is doable if you have some basic knowledge of carpentry.
Old Spool Redo Bookshelf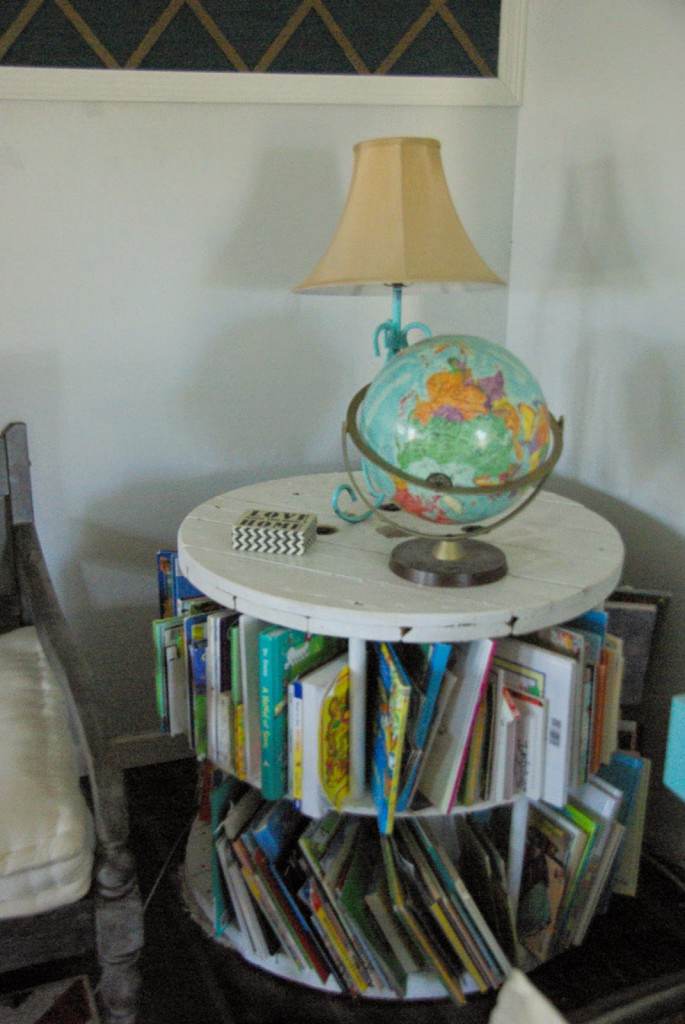 This Old Spool Redo Bookshelf is a great way to upcycle old spools. Repurposing old items is a way to save money and create unique pieces for your home. All it takes is a little time, imagination, and, most importantly, LOVE! Transform your old spool into a unique bookcase with this easy DIY project. You will need a wooden spool and a saw to get started. The result is an attractive addition to any room, perfect for displaying your favorite books or knickknacks.
Movable Bookshelf Storage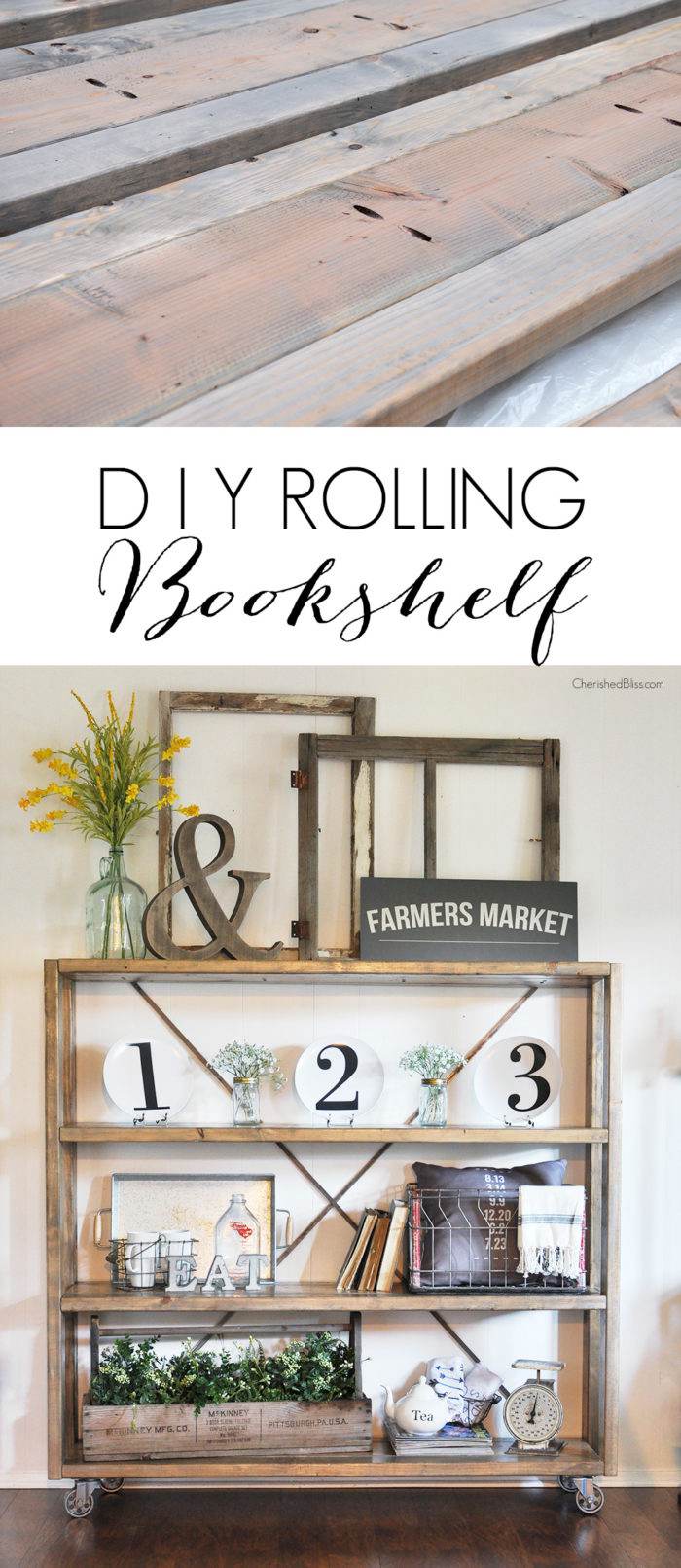 The DIY Movable Bookshelf Storage can be your best bet for organized living arrangements. Its movability makes it a perfect pairing for multipurpose spaces and versatile moods. Combined with scrap pieces of wood, the stand is just a matter of minutes to assemble. This DIY portable Bookshelf is an excellent space-saving solution on hand. The moveable Bookshelf that you can place in various rooms easily rolls to wherever you want it to be.
Kids Clutter Organizer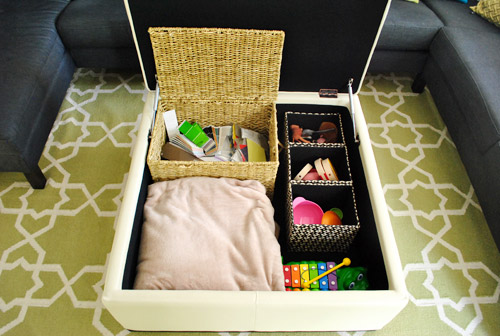 Do-it-yourself enthusiasts have used this simple and clever design to save space in their homes or apartment. This clutter organizer can use for various items, including toys, clothes, books, and other household necessities. This DIY kid's clutter organizer is a great way to save space and keep things neat. The design is attractive and easy to implement. This organization idea is ideal for children's rooms, playrooms, or nurseries. It is the perfect way to keep their mess contained and easily accessible.
Reclaimed Pallet Bookshelf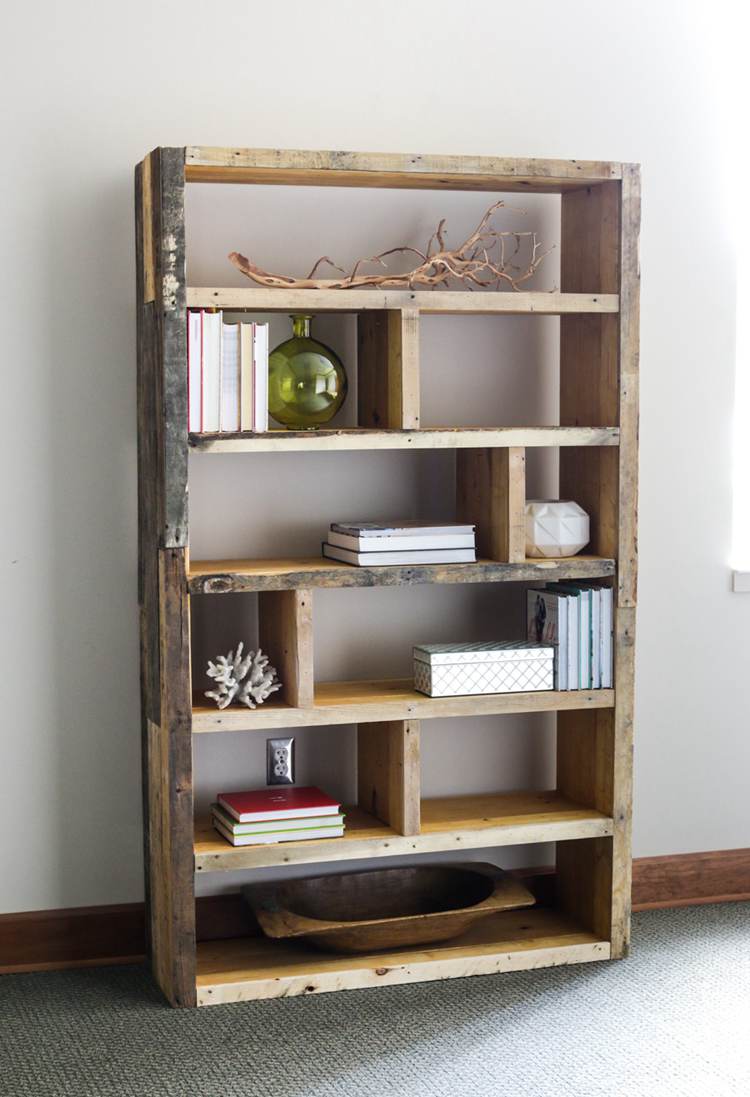 Reclaimed Pallet Bookshelf is a simple and cost-effective project that could be built for your home or office, regardless of the size. It is made from leftover pallet boards and will make a great bookshelf once completed. The design with step-by-step building plans to help you create it in your garage or shed. Once completed, you'll have a sturdy bookshelf that looks great in almost any room. The assembly process is detailed during the tutorial, with each step accompanied by a picture.
Compact On-Wall kids Bookshelf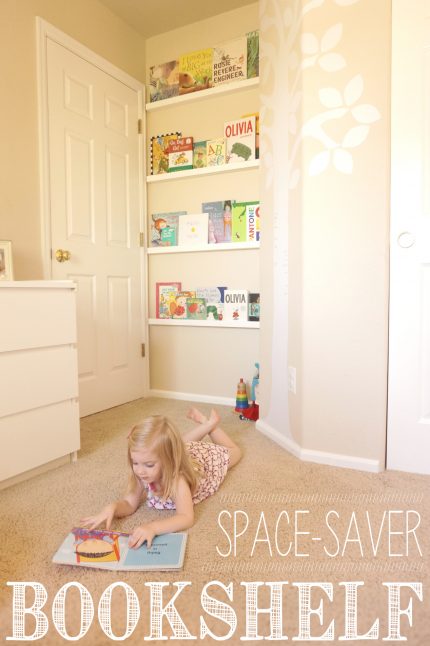 The tutorial to make this compact on-wall Bookshelf is easy and quick. You can make your stylish shelf unit immediately with just a few steps! This project is perfect if you have a wall or corner needing some decor or a large number of books needing a home. This unit can also be made using hardware store materials; it's just as useful for renters! This compact on-wall Bookshelf is perfect for small spaces, such as offices and tiny bedrooms. It's easy to assemble and includes all the hardware you need.