Looking for the perfect rag quilt pattern? We've found some unique and free rag quilt patterns for beginners and more expert sewers. Rag quilts are a simple, inexpensive way to make a warm blanket for the winter or a cool cover for the summer. They're also a great way to get creative and add your own handmade touch to any room in the house. Our given quilts can be beautiful and artistic, but working with different patterns and layouts can sometimes lead you down a new path of discovery. Rag quilt patterns include traditional versions that are great for beginners and modern designs that use different fabrics, threads, or even beads for added texture and interest. Each pattern offers unique designs along with detailed instructions to help you easily create your very own rag quilt top.
Free Rag Quilt Patterns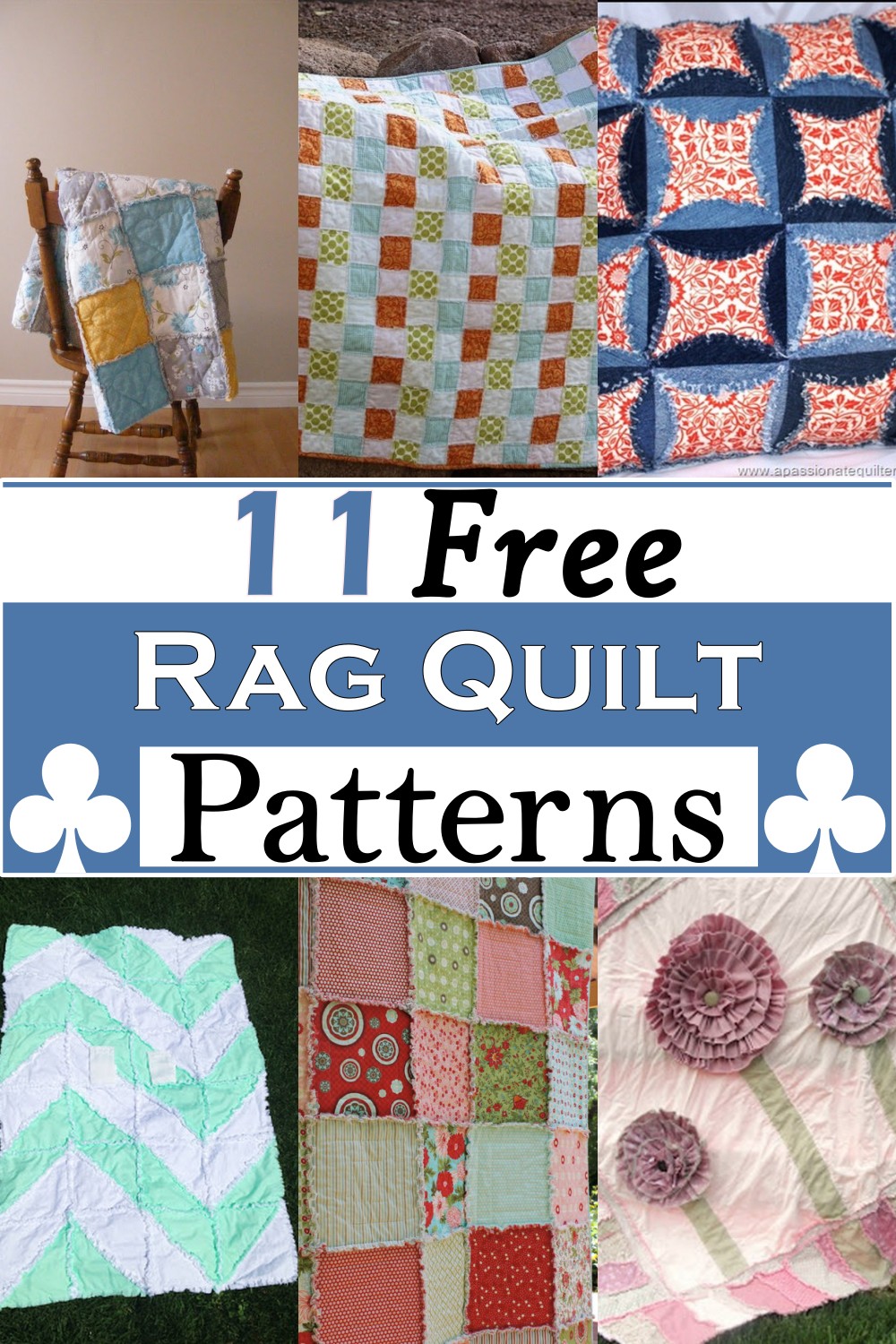 Whether you are new to quilting or just looking for a break from your favorite project, here are some free rag quilt patterns you can use. These patterns are simple and fun to do and can easily be completed on the weekend. If you have the time to plan, make all of these quilts, stack them up and use them as gifts for friends and family members. Make a rag quilt with these free quilt pattern templates, perfect for beginners. They all are Practical and functional, and rag quilts can be made from any size scraps you have on hand.
You Can See Also:
Chevron Rag Quilt Sewing Pattern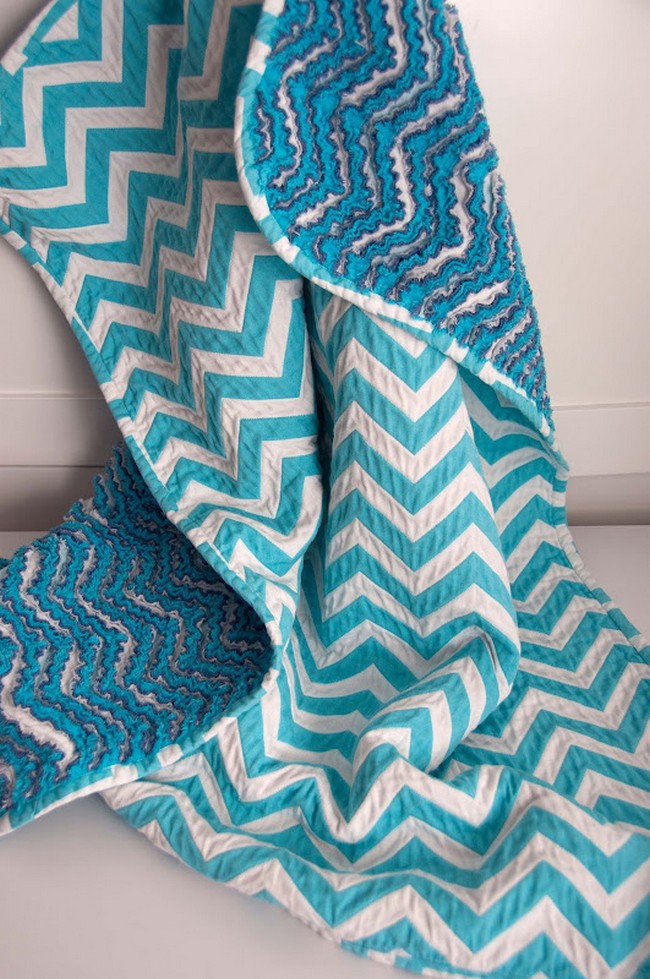 This chevron rag quilt fits the bill perfectly when you need a quick project that evokes the spirit. The small but striking accents of color come from a combination of one-quarter yard cuts and fat quarter pieces. You'll make this rag-size quilt in no time, especially if you have some pre-cut fabrics ready! This pattern uses woven strips of fabric to create a lovely chevron stripe rag quilt. The design is simple, but the results are impressive.
Ruffled Flower Rag Quilt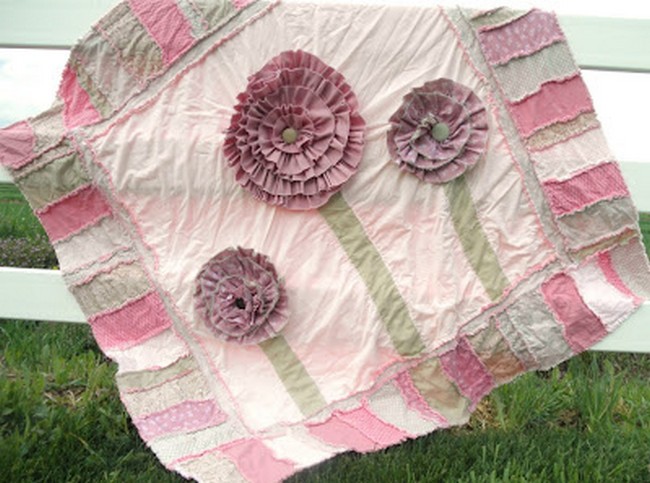 This rag quilt pattern is the perfect way to add a little color to your décor. The fabric used in this quilt has such beautiful colors and textures and gives it a light and airy look. With simple square triangles and strip piecing, you can have this quilt finished in no time at all! This beautiful quilt features three lovely flowers, each with a ruffled edge and center. You'll love its warm colors and cheery pattern.
Floating Squares Rag Quilt Pattern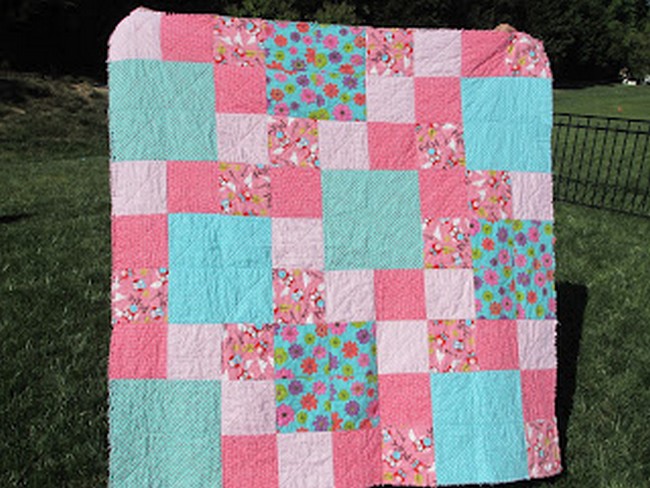 This pattern is perfect if you love using the same fabric in six colors. The squares are mostly all the same size but with a few larger ones scattered randomly on top. The asymmetrical design makes this quilt appealing while giving off a pleasant, soothing vibe. It's a great project for preschoolers, older children, and beginners. This pattern includes instructions to make the quilt in any size desired, from crib to king size!
Beginner Friendly Rag Quilt Sewing Pattern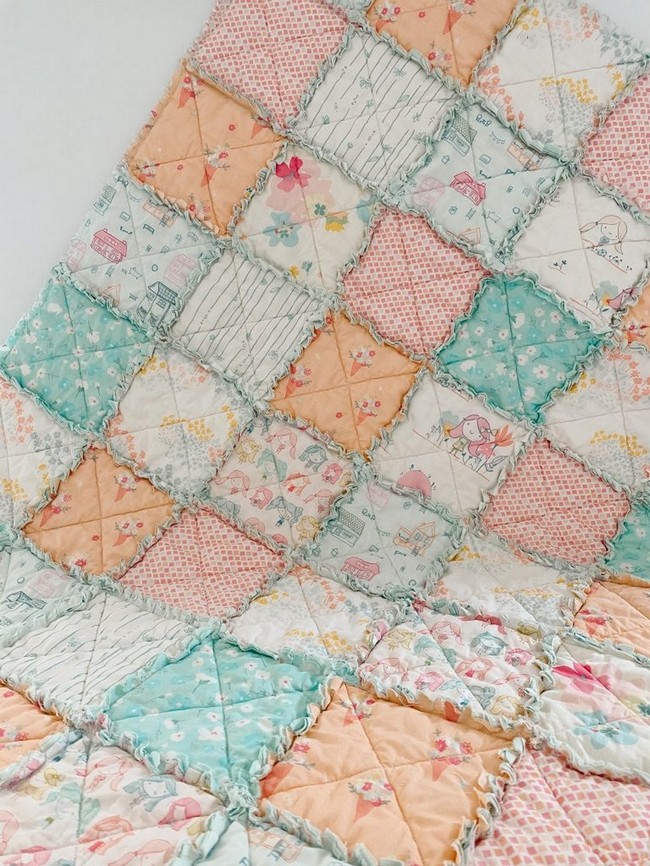 While you may have seen very complicated rag patterns, this pattern is the perfect starter tutorial for a beginner or a quick project if you are already somewhat familiar with making quilts. This is your pattern if you need a quick and simple basic rag quilt idea for beginners with chevrons and bright pops of color. You will love how easy and fast this beginner rag quilt can be made. Each square is cut into three triangles, then sewn together to make a square. The sides are trimmed and it is turned into a rag with the loose edges frayed to produce an adorable baby quilt that's too cute to give away.
You can also see: Free Halloween sewing patterns
Basketweave Rag Quilt Pattern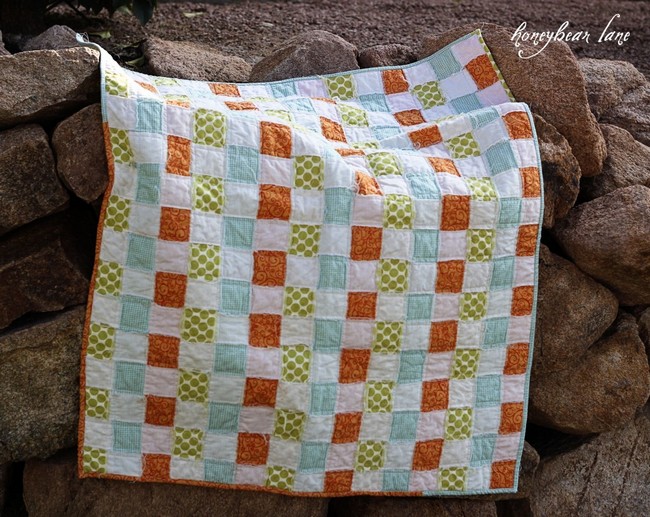 This pattern is great for beginners since it's easier to follow than other patterns. It creates an interesting checkered effect that makes this quilt stand out in any home decor. It's made from colorful squares connected in two ways to make this beautiful basketweave pattern. Pattern includes all the measurements, including cutting dimensions, to create your unique square rag quilt with the basketweave pattern. This rag quilt pattern is sure to be a favorite one.
Chevron Rag Quilt Sewing Pattern
Chevron stripes are a timeless pattern that dates back to the 60s. They're a subtle way to add classic style to your bedroom and can be made from just about any material. This chevron rag quilt is soft and reversible, with frayed borders between the stripes. The chevron stripes are very large and easy to make in this pattern, while the frayed edges make it look even more stylish. It's hand washable, making cleaning up messes around the house easy. Or, use it just as a snuggly blanket!
Layer Cake Rag Quilt Sewing Pattern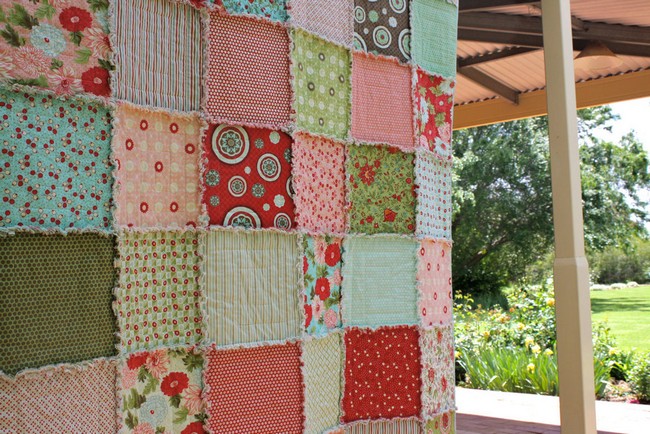 This quilt uses a sandwich construction, which makes it quick and easy to sew. You'll join various fabric layers together with frayed edges between them, so no additional binding or backing is required. It's perfect for using up all those scraps you have stashed away. Use it as a baby quilt, a wall hanging, or give it to friends and family as gifts! The pattern includes detailed diagrams showing how to construct the quilt sandwich and a full-color picture of the finished product.
Baby Rag Quilt With Hearts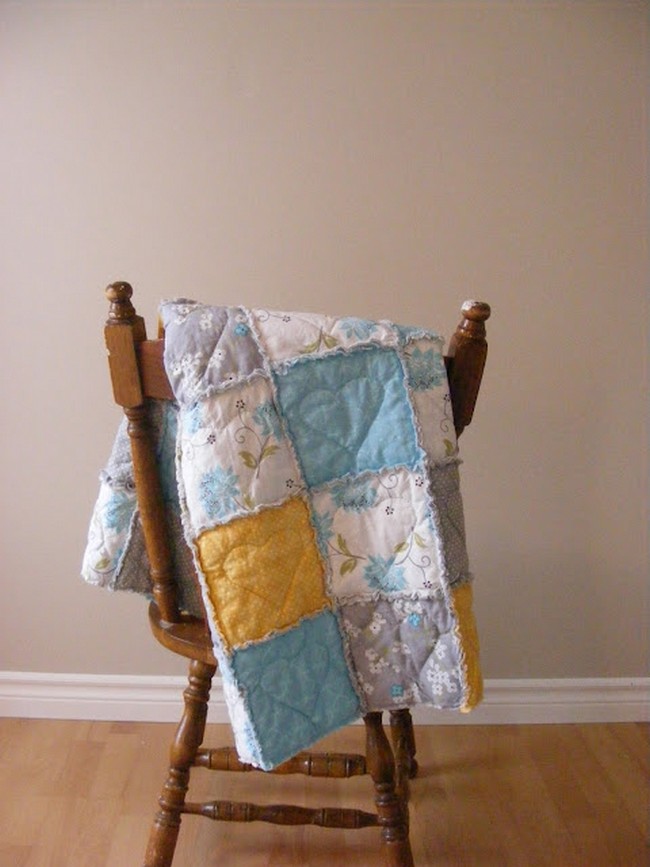 This baby rag quilt with hearts is perfect for a new mom! Made from soft, organic cotton fabrics and frayed to give it an adorable edge. This item makes the perfect baby shower gift. The quilt is rectangular, so it's great for use in traditional cribs or as a blanket to snuggle with. With its adorable hearts stitched over each square, this piece will make cuddling time even more fun when that time finally comes.
Cathedral Window Rag Quilt Or Pillow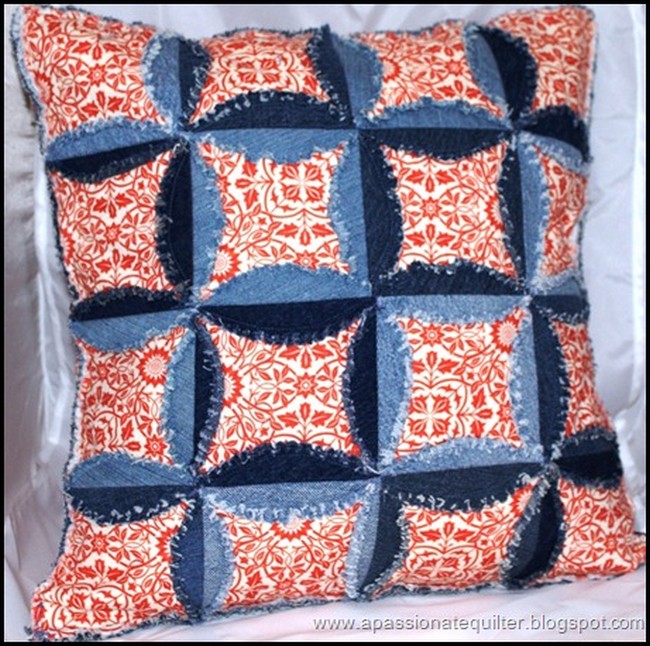 This rag quilt is interesting and easy to look at, and it is composed of entirely different shapes that are all sewn together. The color combination makes it look very bright and attractive, drawing you to examine the unique design. The Cathedral Window Rag Quilt is an easy-to-follow pattern that can be used as a pillow or wall hanging. The pattern will guide you on how to place the squares and assemble them into a special quilt. The finished product is one of those rare gems that's both interesting and practical!
Denim Rag Quilt Sewing Pattern
Upcycle your old jeans into a one-of-a-kind rag quilt. There are no rules when creating this cozy quilt, so have fun mixing and matching your favorite blues, greys, and other shades for a unique look. The frayed edges create texture and add visual interest to your denim quilt. Be sure to use sturdy fabrics so the rectangular sandwiches don't shift too much as you join them together. With frayed edges and exposed seams, this rag quilt is just as fun to make as it is to use.
Log Cabin Rag Quilt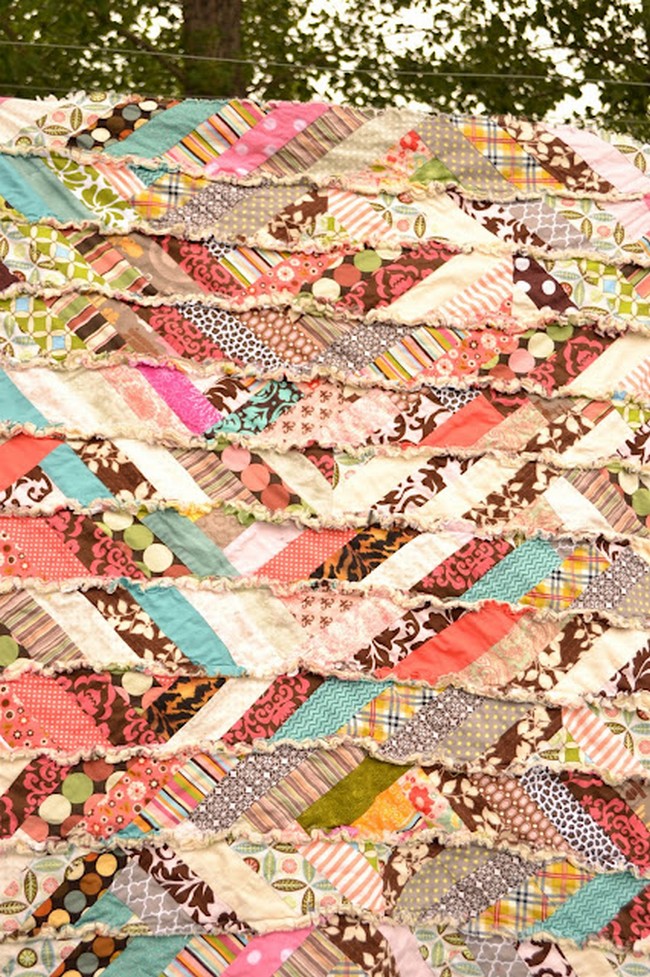 This cozy quilt is a great way to use up scraps, and it's ideal for chilly evenings camped out in your favorite reading spot. Make the squares larger to use as a lap blanket on those long winter evenings at home. This rag quilt is a great project for any beginner quilter. With simple, easy-to-follow instructions, you'll have fun creating your own colorful log cabin rag quilt. It makes a great gift!