A baby shower is a superb way to celebrate a new baby's arrival and show your love, support, and appreciation for the parents-to-be. They are also an opportunity to get together with family and friends, share stories, and make memories that will last a lifetime. The fall season is full of beautiful colours and activities that will make your baby shower memorable. If you're planning a baby shower, consider throwing it in the fall. Here are 18 DIY fall baby shower ideas to help you plan an unforgettable event!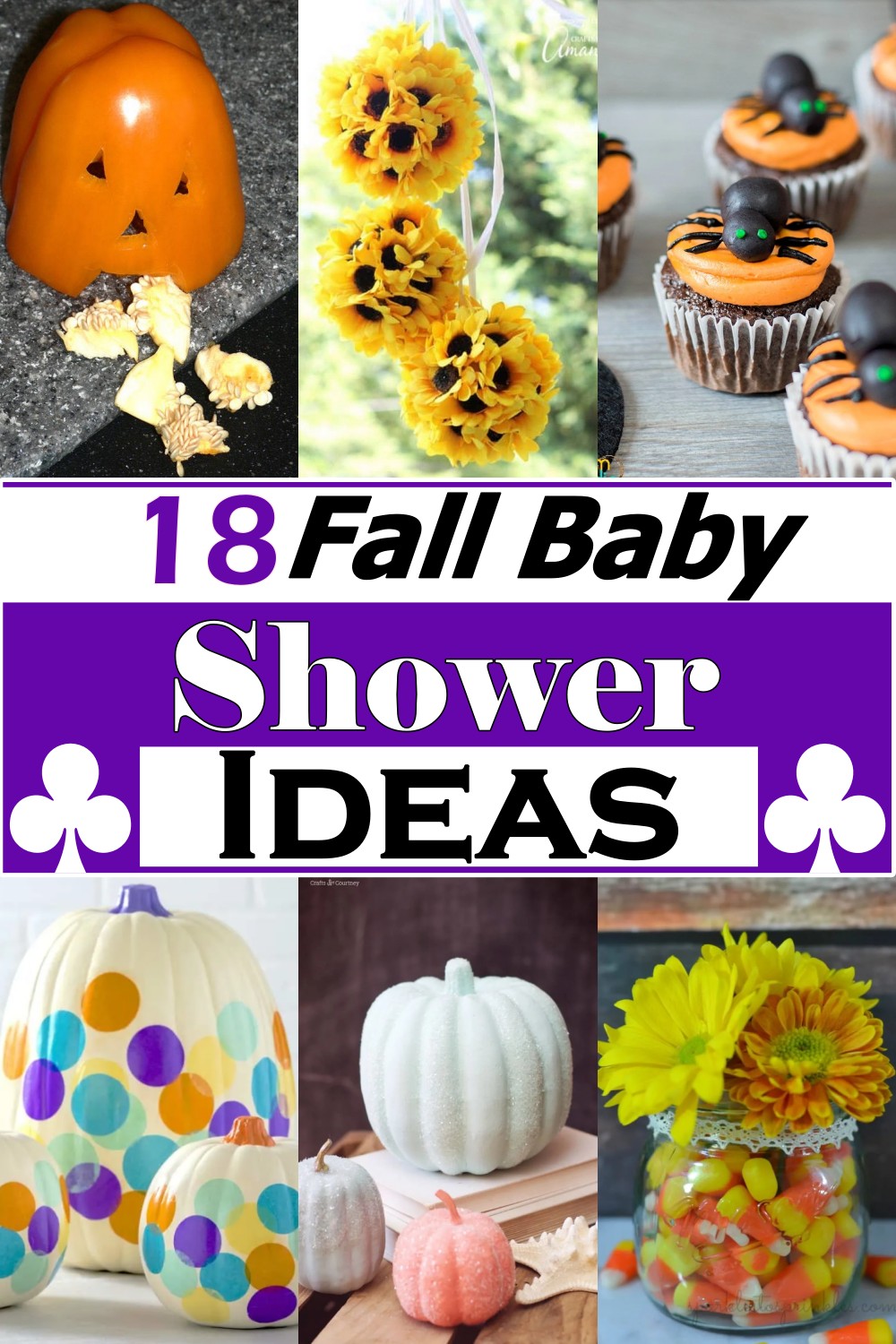 Baby showers are a great way to get your friends and family together before the baby arrives. Plus, they're also a great excuse to throw an awesome party! A baby shower is a time-honoured tradition that involves lots of fun activities, games, and presents. There are many ways to celebrate your new arrival with a baby shower. Here are some of our favourite ideas for planning the perfect baby shower:
Are you looking for some fall baby shower ideas? Below you will find the best 18 DIY fall baby shower ideas that can make your baby shower activity special and memorable.
You Can See: 26 DIY Shower Curtain Ideas
DIY Baby Blocks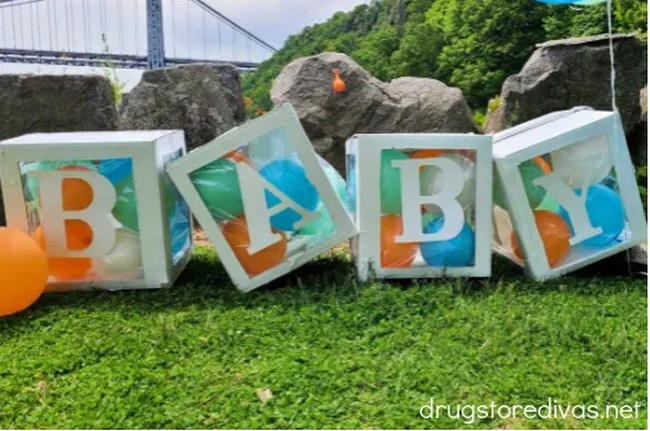 Source: drugstoredivas.net
Take a page from the book of DIY baby blocks and make some decorations that show your love for your baby. This project uses four big moving boxes, which will be repurposed as moving blocks for your little one to play with and rest on. With some boxes, packing tape, and a box cutter, you can spend about an hour putting together Baby Blocks for any occasion, including baby showers or gender reveals. These fun projects will look great in pictures at said parties!
Throwing Up Pumpkin Centrepiece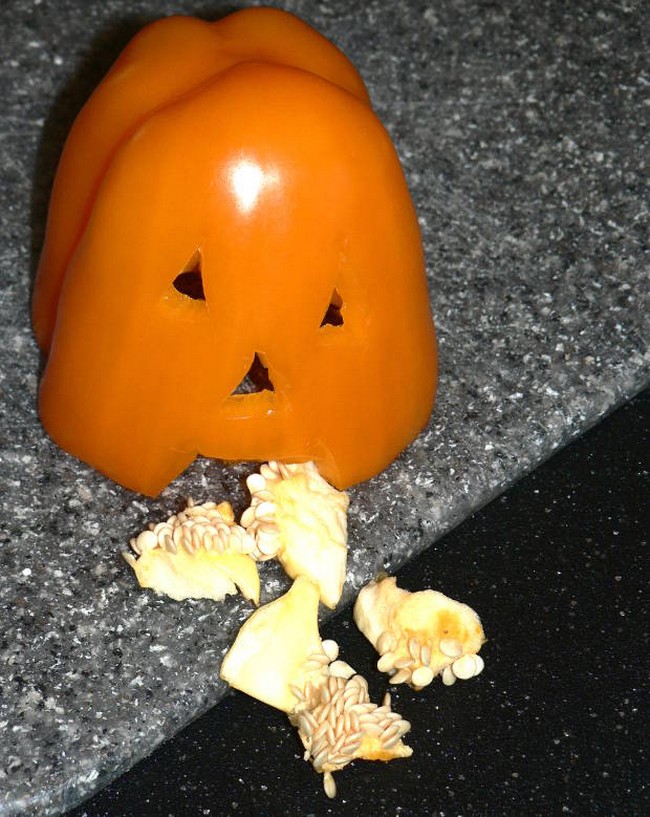 Source: tastygalaxy.com
If you are throwing a baby shower, you may want to include this pumpkin centerpiece on your menu. It looks like a mouthwatering treat! This one is both cute and a little bit fun! All you need are a couple of orange bell peppers, some kitchen knives and wooden skewers, and two hours' worth of time. Just cut some orange bell peppers in half and scoop out their seeds. Carve out eyes, nose, and mouth, then place them on the table as a centrepiece. Talk about getting your guests in the mood right away with laughter!
'A little Pumpkin is On The Way' Cookies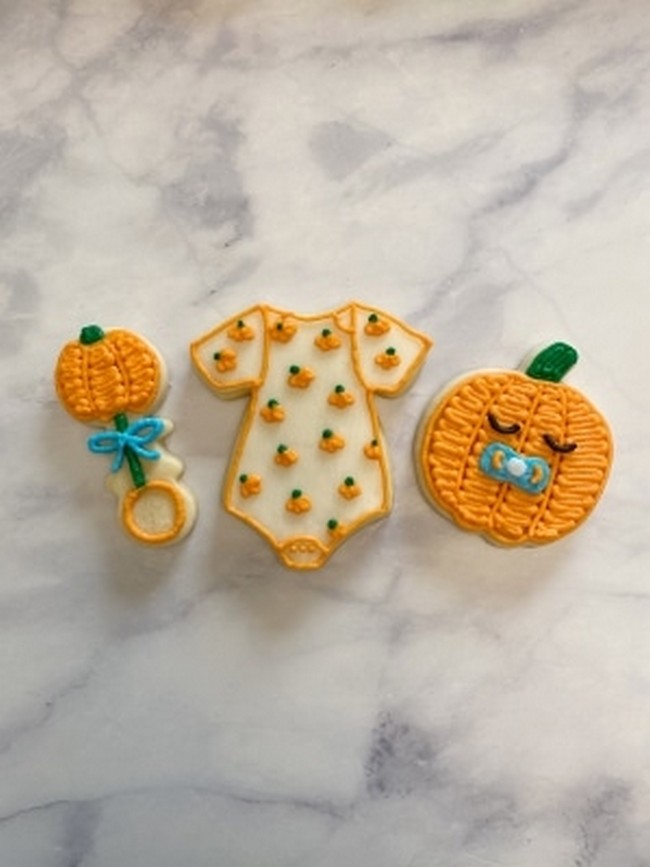 Source: buttercreamparties.com
There's nothing like a baby shower cookie to make your guests feel extra special. With their smiling faces and unique shape, these cookies are a sweet way to announce what you expect. These cookies are in many shapes and sizes for every seasonal occasion, but this delicious pumpkin-themed treat will be perfect for fall showers. These cookies are the perfect addition to your baby shower or a yummy treat to enjoy on your own. And they're so easy to make!
Clementine Pumpkins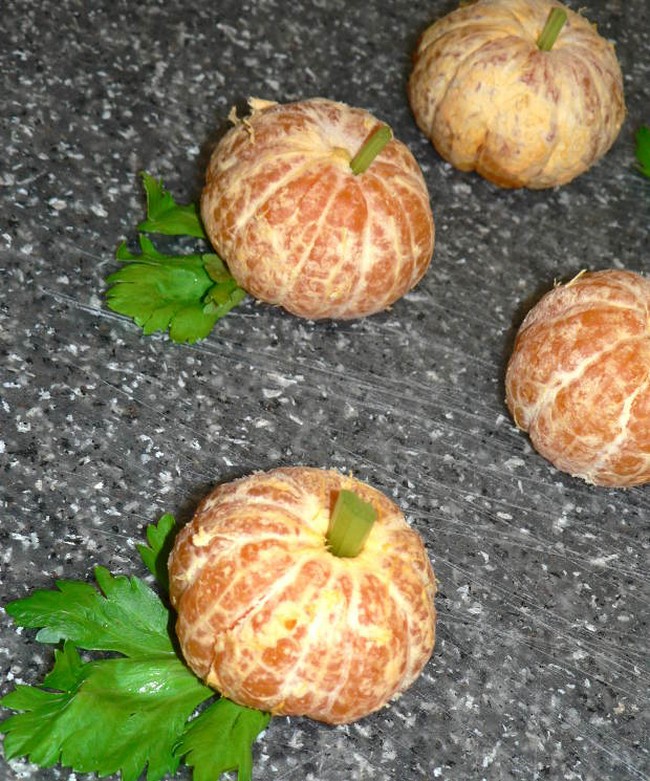 Source: tastygalaxy.com
This baby shower DIY project can be done with the help of clementines, parsley or coriander, and a pumpkin. These adorable clementine pumpkins are the perfect must-have for your baby shower, and you can make them at home. They're healthy, tasty treats that everyone can enjoy. Your guests will love these little pumpkins, whether edible or decorative, especially when they get to take one home as a favour after stuffing themselves with snacks.
DIY Pumpkin Pinata
Source: momjunky.com
This fun DIY baby shower pinata is easy to inject into your party with some fall flair. Grab some balloons, crepe paper, and candy, then create a pumpkin pinata that will be the favorite at your event. If you're throwing your first baby shower, you can easily make your own DIY Pumpkin Pinata! Get all the supplies you need, and be sure to have plenty of candy on hand as an incentive for guests to bust open that pinata.
Baby Shower Ducky Punch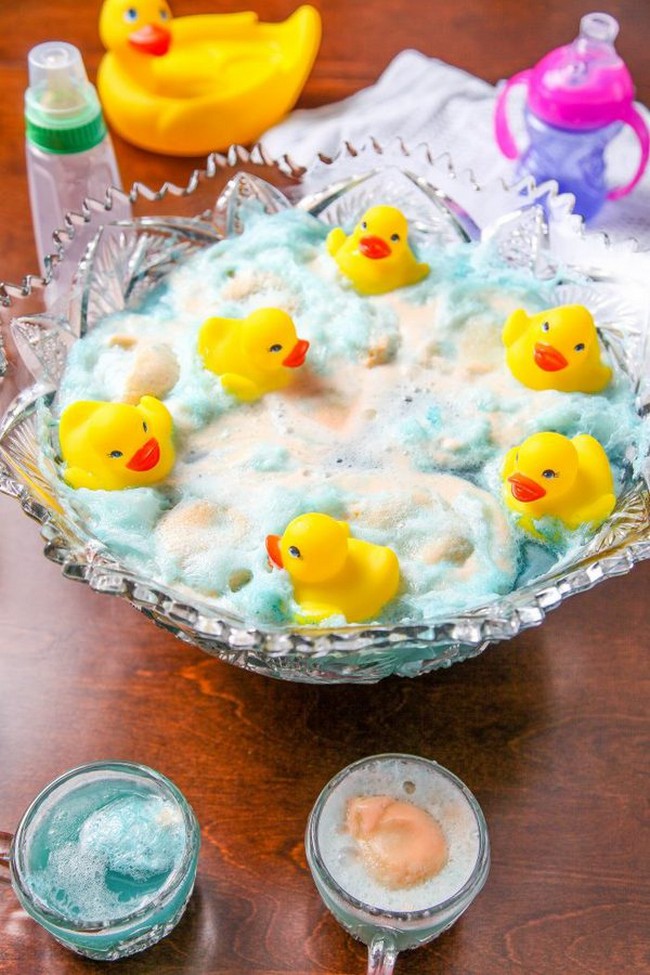 Source: bakingbeauty.net
Elegant and sweet, this Duck Baby Shower punch bowl is a dream. It's bubbly and out of the night-time ritual of your sweet baby's bubble bath time. Nothing is more soothing than a baby's bath time, complete with their favourite rubber duckies. Check out this homemade punch bowl that's just as cute as it is delicious. Featuring yellow rubber ducky ornaments and floating adorable duckies, this will surely bring a smile to your guests' faces (and even make them giggle).
Sunflower Kissing Balls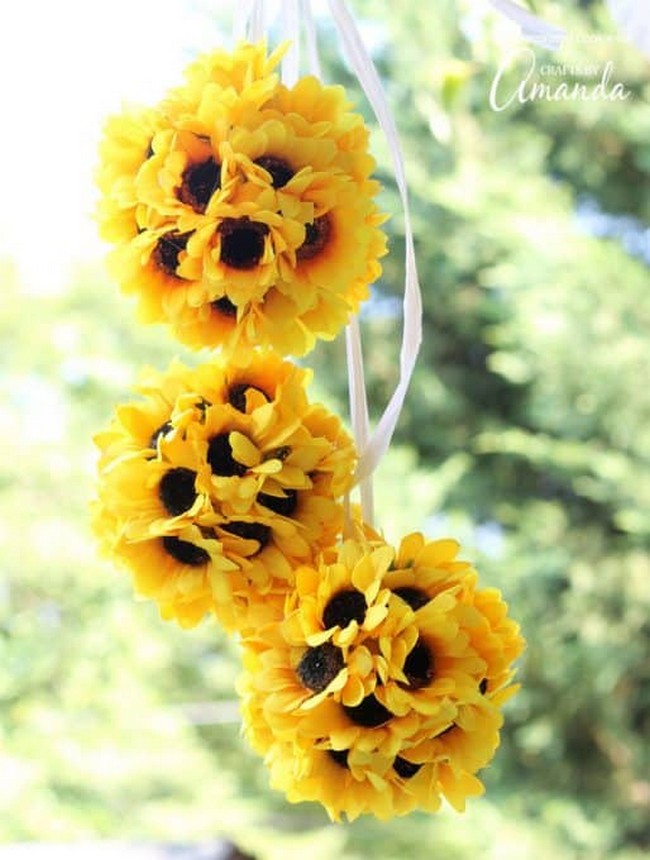 Source: craftsbyamanda.com
Bring a little sunshine to your wedding decor—or any other summer event! All you need are some Wiffle balls, hot glue, and yellow ribbon or twine. Create sunflower kissing balls using Wiffle balls in assorted colours, and tie them together with ribbon or twine. Hang them up at your baby shower or party, or leave them on display near your home. Their colourful blooms are sure to make everyone smile! It's the perfect way to incorporate easy DIY crafts into your celebration décor.
DIY Virtual Baby Shower Box
Source: bydeze.com
Virtual Baby Shower Boxes are easy to make and can be made to fit your theme perfectly. You can find many blank boxes online or print them out on cardstock from home! This virtual baby shower package is a great way to send home goodies for the baby before they arrive. This well-packaged box includes a variety of sweet treats to make pacifiers, with delicious items like chocolate, cookies, and cupcakes. The perfect gift for moms-to-be!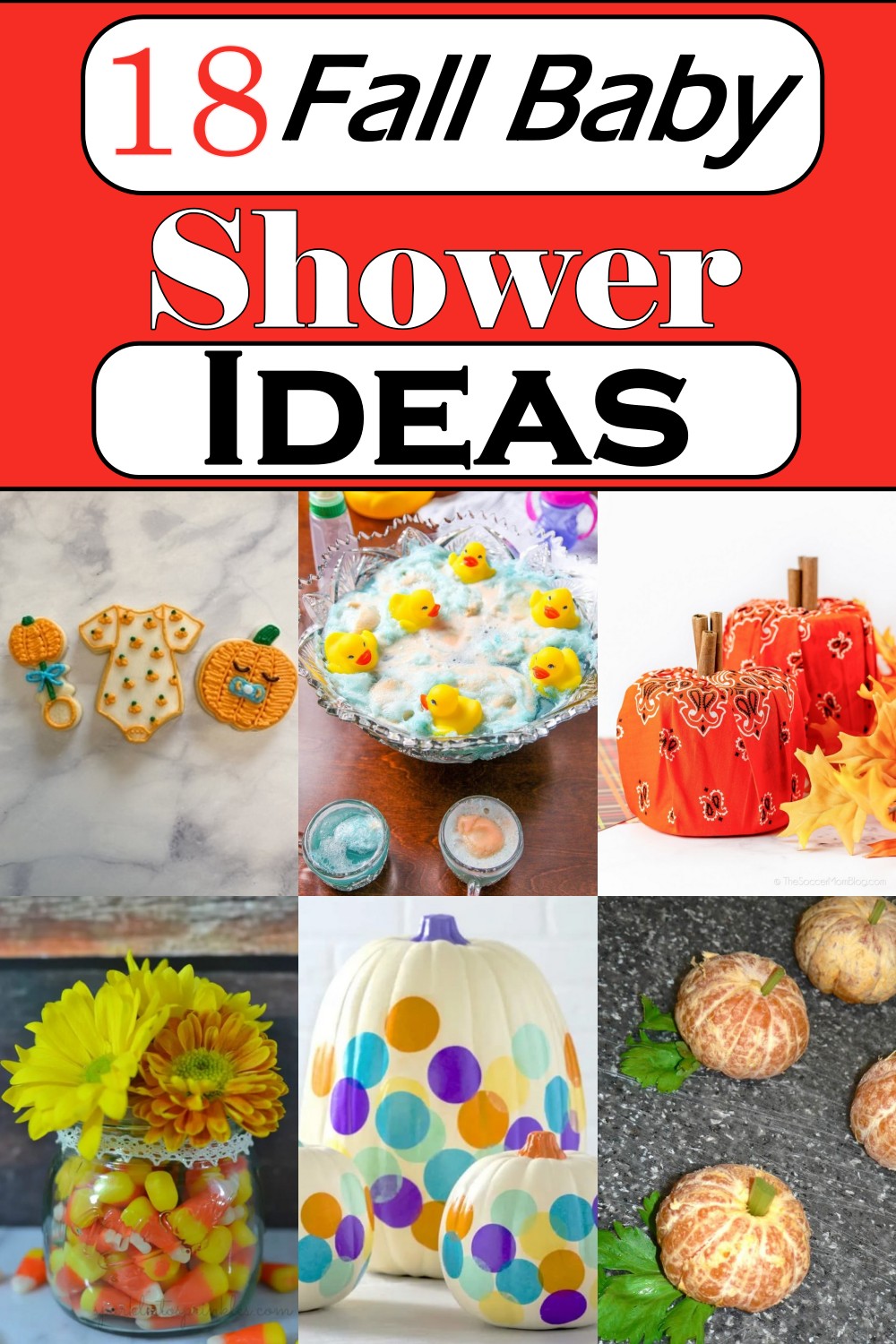 Diamond Dust Pumpkin Decor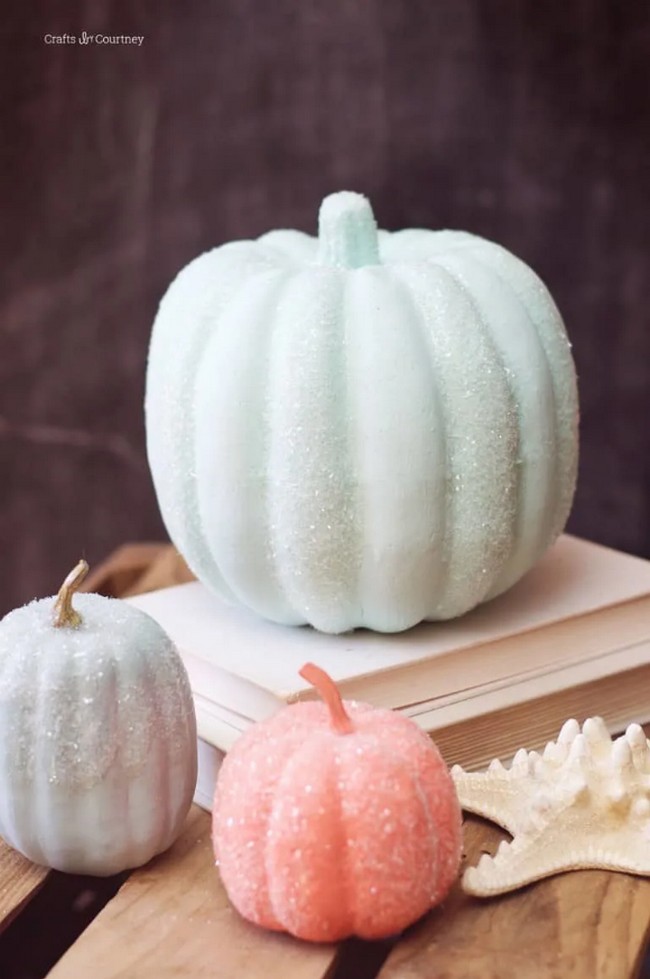 Source: modpodgerocksblog.com
For a baby shower, you want everything to be sweet and sophisticated but not boring—and this is where your white pumpkins can come in clutch. You can make these beautifully customizable pumpkins in a matter of minutes. Come up with a simple and easy pumpkin centrepiece that can go with any colour palette by painting pumpkins in a few shades of white. Add some diamond dust to the paint, and you can sparkle even more.
DIY Fall Garland
Source: diycandy.com
Whether decorating your baby shower or adding a little touch of fall décor to your home, this Fall Garland is an adorable project that's simple enough for anyone. It'll add some color and texture to your walls while creating a festive ambience to please all of your guests. Just grab some faux acorns and pinecones, and get stringing! It's easy to make and a great way to decorate your wall, bookshelf, or even door. Make one or a few; they can double as wall art each year!
Hot Chocolate Bar
Source: kippiathome.com
There's no better way to celebrate the newborn baby boy or girl than with a DIY chocolate bar at the shower! Hot chocolate can be served in flavors like orange, caramel, cinnamon, and raspberries. You can also set up jars of whipped cream and sprinkles to accompany the other amazing drinks on your hot chocolate bar. Your guests will love to serve themselves with every flavor of hot cocoa they can dream of. The best part is you can set it up in advance, so all you have to do is pop on over and start pouring."
Bandana Pumpkins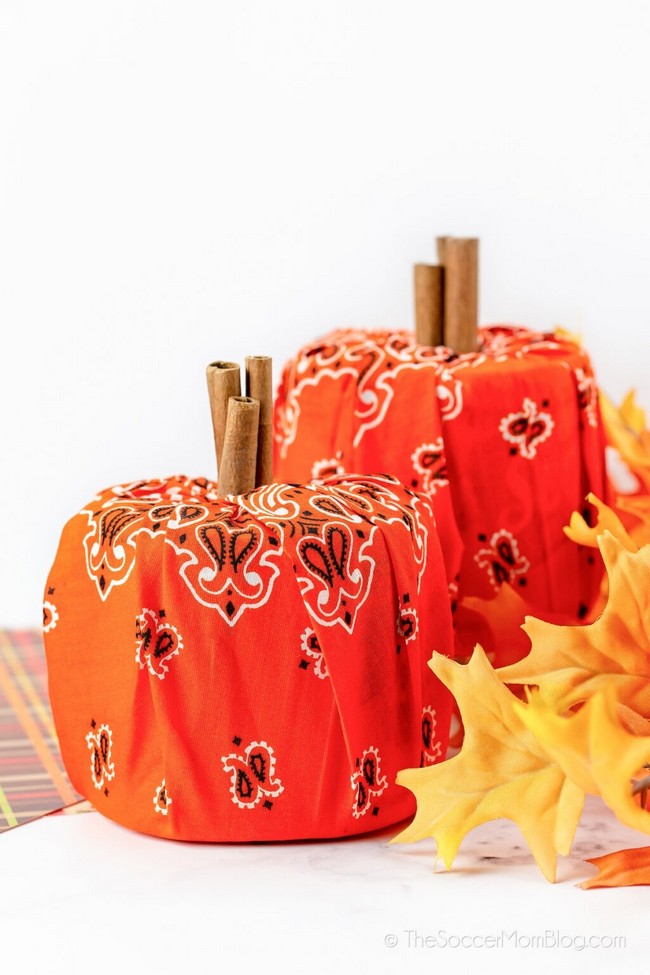 Source: thesoccermomblog.com
For a fall baby shower, decorate with these bandana pumpkins. They are easy to make and look super adorable. Make your home more festive with these easy DIY bandanna pumpkins. These colourful bandana pumpkins look fabulous on the table or as a centrepiece. You can even add items to make them a bit more realistic! You could use them as favours or place card holders at a birthday party. What a fun way to give guests something useful and unique!
Rustic Baby Shower Name Tag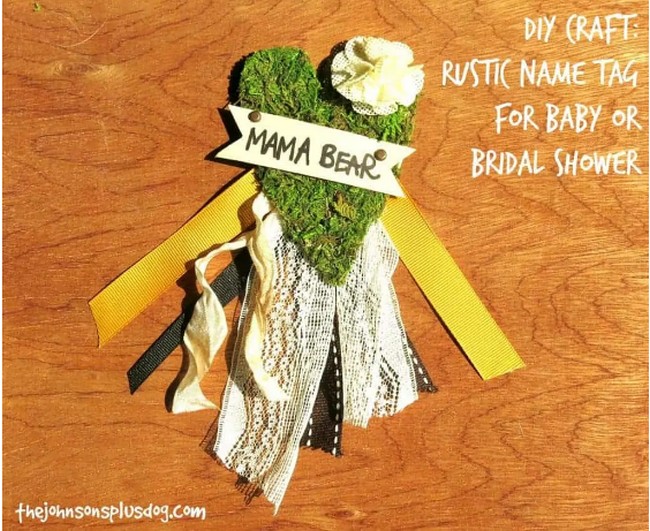 Source: makingmanzanita.com
Are you ready to make unique baby shower tags? Succulent name tags are a great way to show off your love for the natural world and add a touch of grown-up whimsy to your gathering. These DIY rustic baby shower name tags are the perfect way to mark all those gifts. They're easy to make and keep your gift pile organized while looking adorable! These would also be perfect for a birthday theme!
Halloween Cupcake Toppers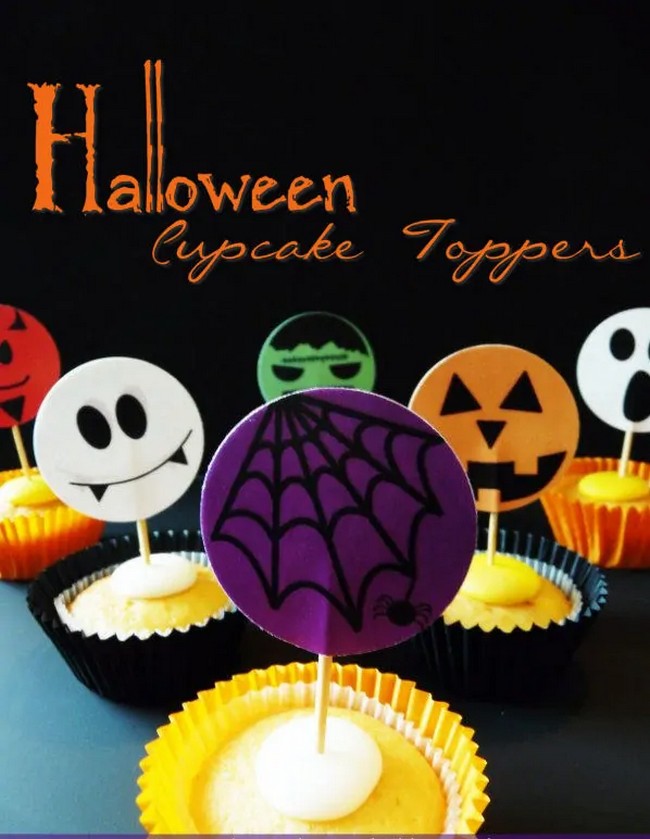 Source: thepurplepumpkinblog.co.uk
These DIY Halloween cupcake toppers are the perfect way to add fun and spooky flair to your Halloween baby shower. This printable template includes a witch hat and ghost outline that you'll need to cut out with a pair of scissors. Then, put them on a stick, stick them into your favourite cupcakes, and voila! These cupcake toppers will make you feel like a creative genius, allowing you to turn any party, baby shower, or get-together into a festive celebration.
Confetti Pumpkins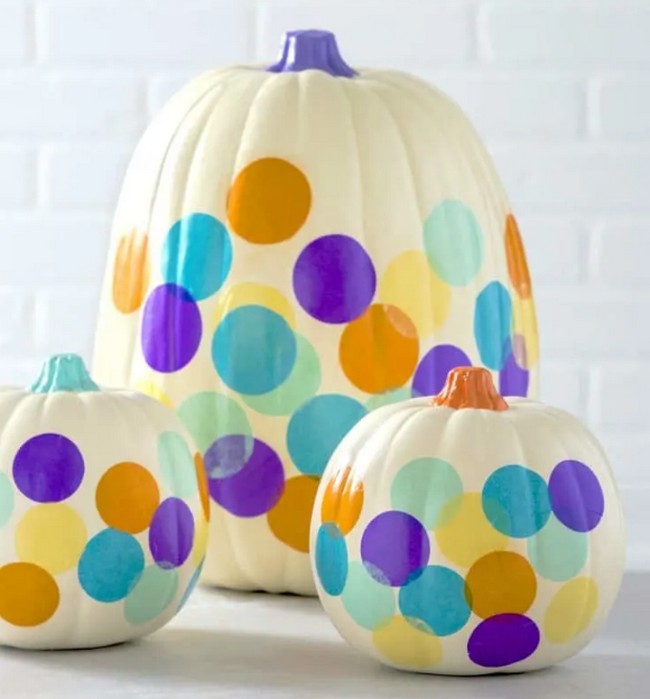 Source: modpodgerocksblog.com
You will love the idea of this Confetti Pumpkins project, which is perfect as a Halloween decoration or an adorable baby shower decoration. Create confetti pumpkins in your favorite colors using any confetti on hand, or buy some at your favourite craft store! They're made with delicate tissue paper, which adds a whimsical touch and takes just minutes to create. This is the perfect project if you have time to do something crafty for your event!
DIY Wood Pumpkin Sign
Source: leapoffaithcrafting.com
Add fun to your baby shower by creating this wood pumpkin sign for the occasion. Learn how to make a pumpkin sign for your baby shower with the instructions and supplies listed here, or use them as inspiration for making something similar on your own. You can make this project a breeze with a few pieces of wood and a little paint. You won't need any fancy tools, just a saw, hammer, drill, nail gun, and more to create a sleek and modern sign that everyone will love.
Candy Corn Centerpiece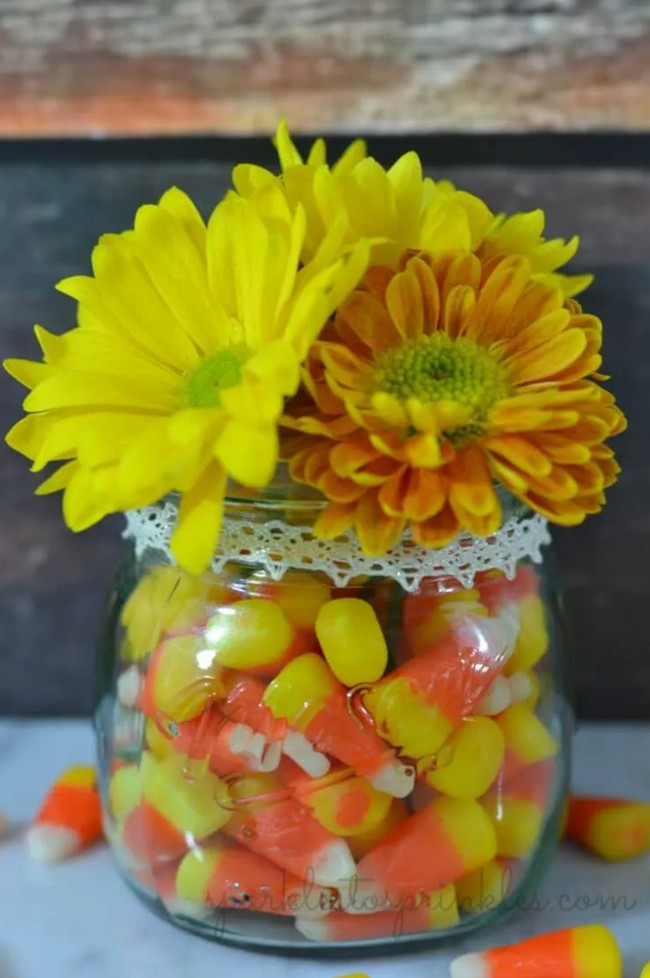 Source: sparklestosprinkles.com
If you're looking for a fun and easy fall centrepiece, this DIY Candy Corn Centerpiece is perfect. All you need is candy corn, a glass jar, and a few faux flowers to create a fun fall centerpiece. The most important part of this project is the candy corn; of course, take a trip to the candy aisle at your local grocery store and pick up a bag or two. If you feel inspired by this idea, there are plenty of ways to embellish with fall florals, lace trim, and other accents. That will be sure to wow your guests at your baby shower.
Spider Cupcakes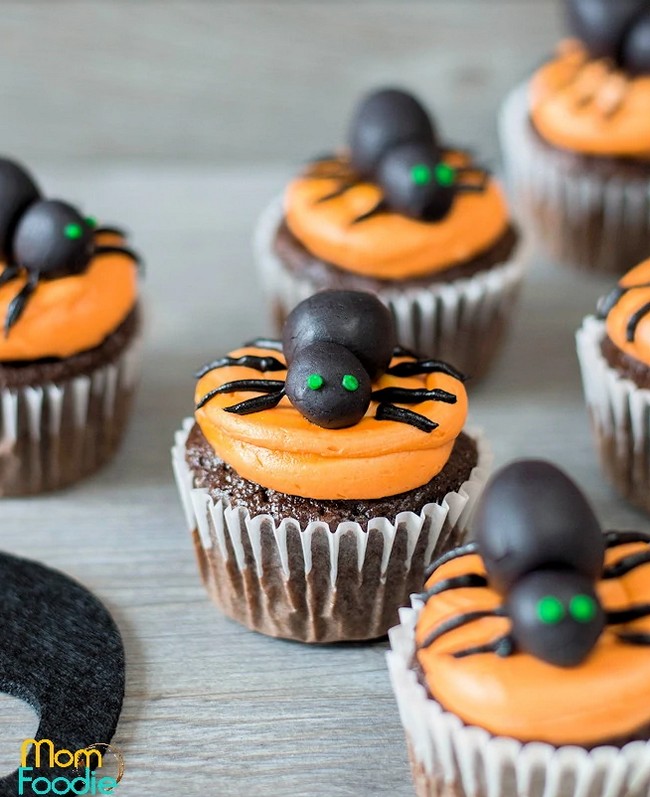 Source: momfoodie.com
Bring the Halloween atmosphere to your party with these Spider Cupcakes. These creepy-cute spiders will make any Halloween or baby shower celebration a hit with guests. Don't let their spooky appearance fool you – they are incredibly delicious and use normal cupcake ingredients. Orange and chocolate flavor together will be well, so prepare to be amazed when you try this adorable idea. You can make some in advance and then embellish them when guests arrive. They look expensive, but they're easy to make at home!