If you are an animal lover, you will love these patterns for crochet dolphins. Dolphins are playful creatures, and these patterns reflect that. You will find patterns for stuffed animals and toys your kids will have fun playing with within this list. Crochet dolphins are fun to make because they can be as straightforward or complex as you prefer. They can be made in any color combination, with various embellishments and stitch designs. The following list gives you plenty of options to choose from and further inspiration for your creations. These Crochet Dolphin Patterns include instructions on making the dolphin's face, so you can turn your finished product into a toy or a pillow that looks like it is smiling at you.
Free Crochet Dolphin Patterns

Crochet is a great way to express creativity, and it's also a relaxing pastime that doesn't require much time or expense. A simple crochet pattern can quickly become a cute and lovable ocean-themed toy for your home decor or as a gift for a child. The patterns below are ideal for crocheting, as each uses basic stitches in a fun and creative ways. These crochet dolphin patterns are relatively easy for beginners, and most include images to help you along the way.
How To Crochet A Dolphin For Beginners
Crochet dolphin patterns are fun to show your love of dolphins and the ocean. Crochet dolphins can be made in many different styles, sizes, and colors. The benefit of crocheting dolphin patterns is choosing one that matches your style.
Here are some benefits of crochet dolphin patterns:
You can make them in any size or color you want.
They're easy to make and take very little time to do so.
You can use any yarn that you want (whether it's cotton or wool).
If you're looking for a unique gift idea for someone who loves dolphins, then crocheting dolphins would be an excellent option!
Crochet Dolphin Table Runner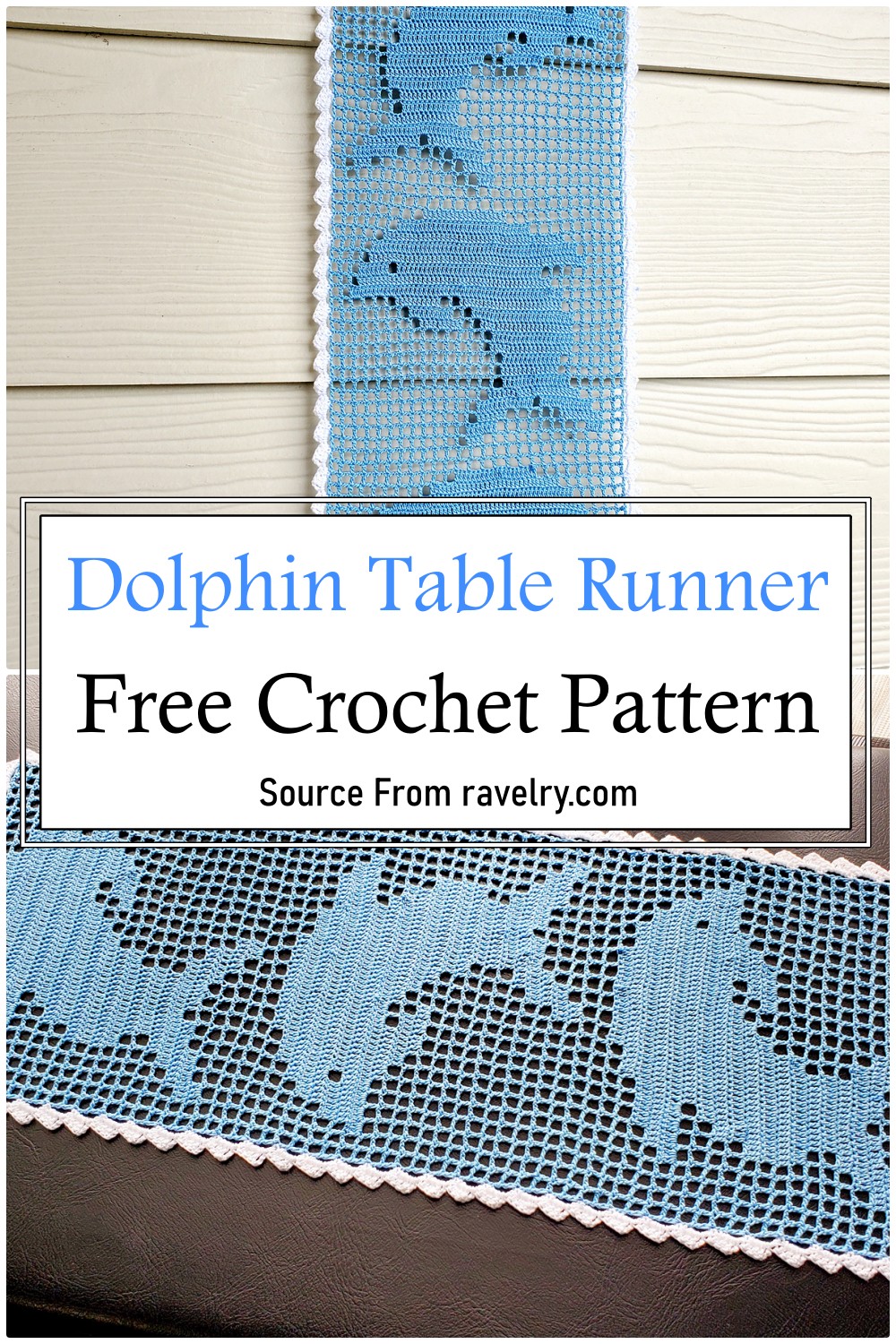 Dolphin is a simple and beautiful table runner made with the filet crochet technique; the pattern is easy to follow. You can make this Dolphin Table Runner in any color you like. The dolphin stitch used in this pattern is made by single crocheting around the entire afghan and working a cluster stitch with 3 dc into each corner space. The best thing about this pattern is that it works quickly and can easily adapt to whatever size you want. This crocheted Table Runner is adorable and fun to make. It would make an excellent gift for anyone!
Dollie The Dolphin
Crochet Dollie is the sweetest dolphin in the sea! With her cheeky smile and kind personality, she's guaranteed to make you feel happy too. Create your little buddy for hugs and cuddles with this FALL crochet pattern, perfect for kids and grown-ups alike. Dolly is ready to be loved by anyone who seizes the opportunity -- and she'll always love you back! The tutorial includes all the instructions and a photo gallery to help you with the tricky parts.
Crochet Flipper The Dolphin
Crochet your own Flipper The Dolphin with this easy-to-follow pattern. You can whip up your dolphin with only basic stitches in no time. Chain into the first point of the flipper. Make a series of chains, working to the center point, and then create several stitches twice as long as the previous round's circumference. This crochet pattern is perfect for anyone that loves the beach and would make an excellent gift for any child or adult who loves dolphins.
Dolphin 1-Hour Slipper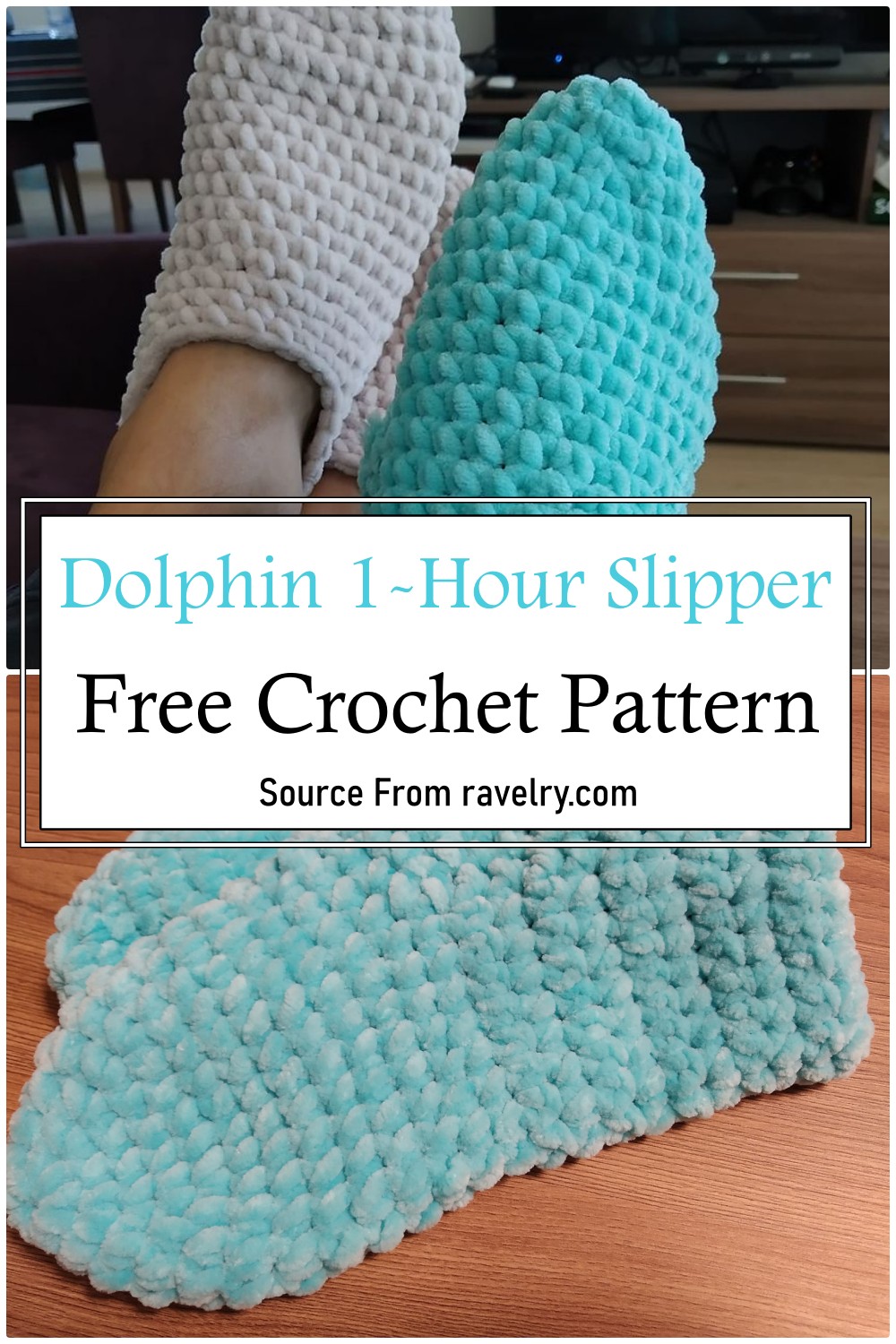 Dolphins are playful and friendly, a perfect companion for anyone. Made in vibrant color combinations, this crochet pattern is quick to make and fun to wear. A straightforward design using basic stitches and techniques produces a great-looking pair of dolphin-inspired slippers. Your little one will love to wear these warm and cozy slippers. Dress them up or make them as a play toy! You can also use this pattern to make cute stuffed animals: crochet an extra round for the face, cut some holes for the eyes and nose, embroider the eyes and nostrils with black yarn, add some stuffing, and sew the pieces together at the end.
Crochet Mini Whale Or Dolphin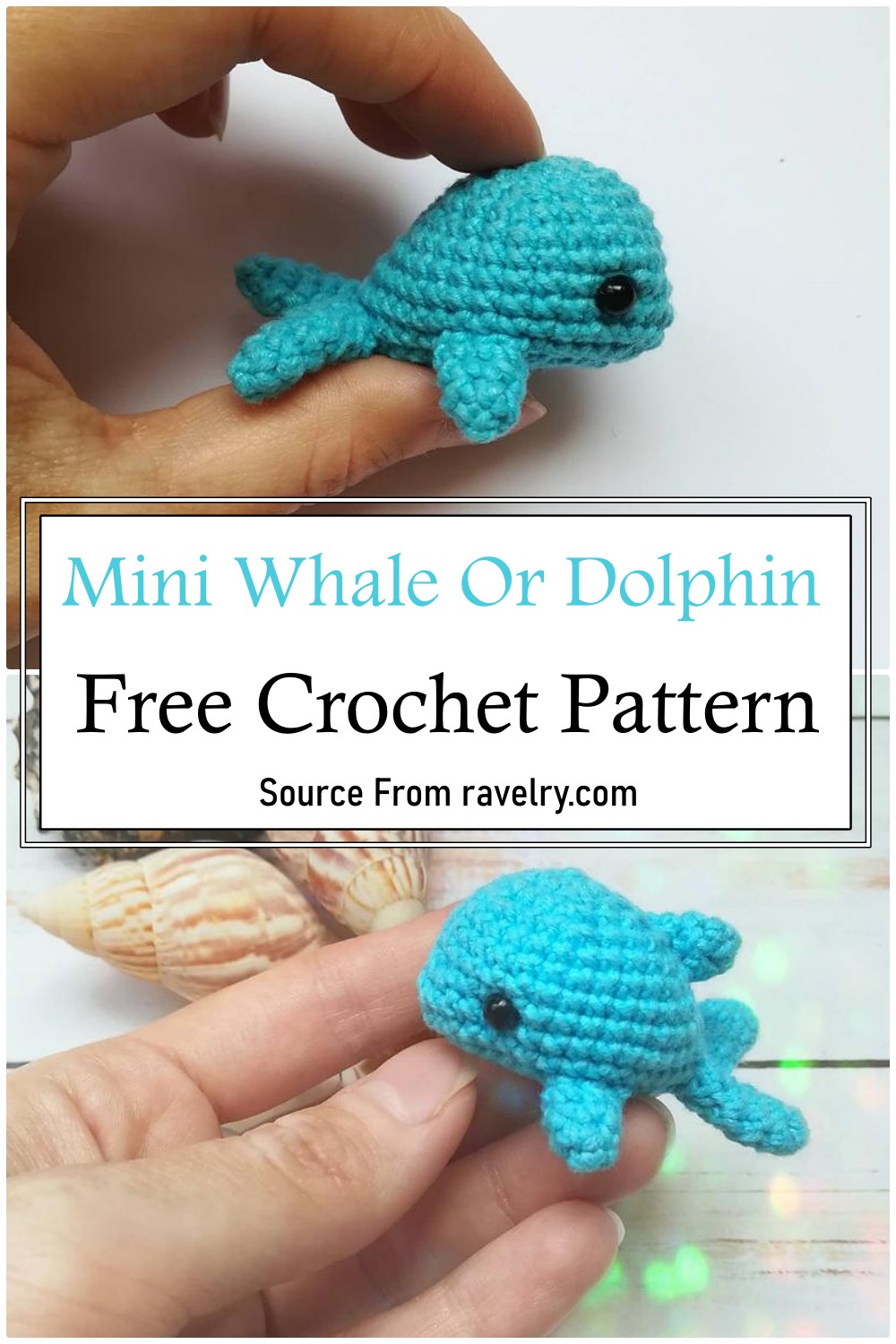 If you love the sea and want something to store your rings and earrings in, this mini crochet dolphin is perfect! This little guy will be a great travel companion if you want something you can take with you on vacation or an overnight trip. The instructions are easy to follow and can be completed by a beginner. This is an excellent project for those who love whales and dolphins but don't know how to crochet. This adorable dolphin/whale decoration is perfect for any room. This can be a child's toy or an ornament that will look great in any space! Make one for you and a friend!
Whale Dolphin And Shark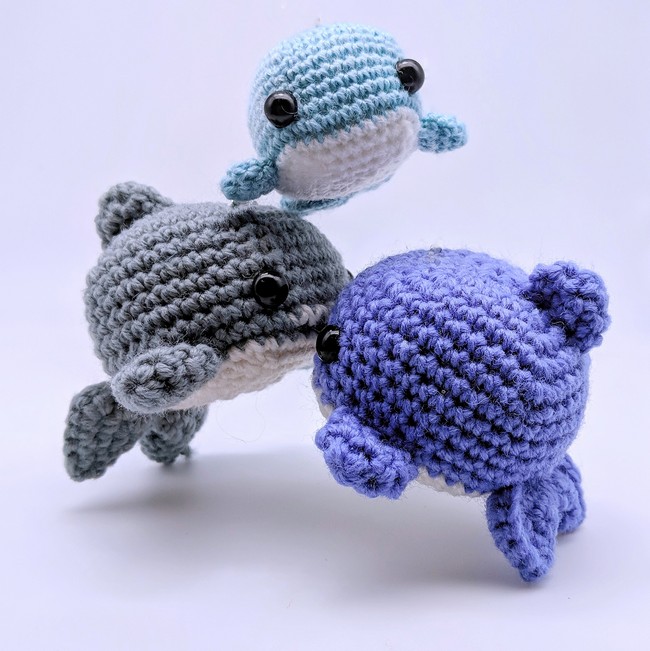 Add a fun color to your Space Whale collection with a super cute newborn-sized shark, whale, and dolphin toy set. These toys will be easy to make and keep your little ones busy as they sit and play with them. The pattern also includes tips on making larger versions if you want these for yourself or your friends. This free crochet pattern will be helpful for anyone who loves to exercise their hands. It's just enough time to do the project with your hands, but you can use it anytime.
Crochet Dolphin Applique
The dolphin is an adorable design that works well as a gift or decorates a space in your home. This crochet dolphin pattern will help you make stylish, modern, and bold applique. The pattern is written in easy-to-follow steps, with pictures showing you how to crochet the applique. This is an excellent project for beginner crocheters. This dolphin applique is perfect for a beach-themed blanket or even a cute baby gift! This pattern can also use as a pillow or purse applique, as well as many other uses.
Shimmy Doll Dolphin Outfit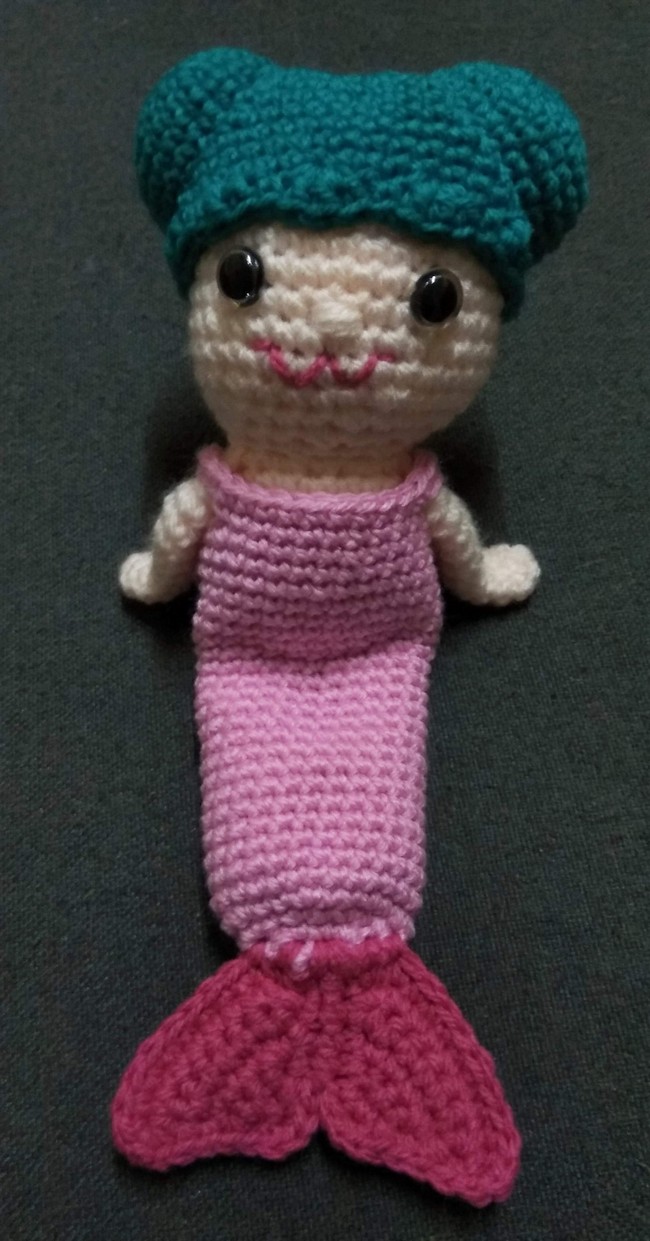 This beautiful outfit is made of high-quality cotton and designed to fit out Shimmy Doll Dolphin from your favorite mermaid adventure in the ocean. Suitable for all levels, this is an easy project with clear instructions and photographs to help you along the way. It comes with a matching hat, fin, and tail. The crochet doll outfit is complete with a swim-friendly dolphin tankini and cute pink trunks! It also makes for an excellent gift for any occasion or to remind you of summer.
Crochet Dolphin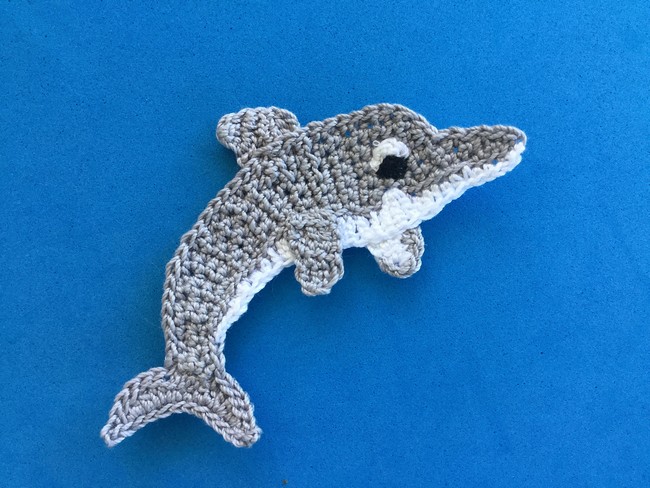 The Crochet Dolphin Pattern is the perfect gift for any child. This pattern is ideal for beginners who have never crocheted before, as you only need to know a couple of basic stitches. This crochet dolphin pattern requires less than a skein of yarn and just a few hours of your time! This pattern is easy to follow, and you can make it in any size you want. Make one that fits right in the palm of your hand or is large enough for a child or adult to hold onto for hours. This crochet pattern is easy to make and would be perfect for a baby blanket, wall hanging, or even a beach throw. It makes an excellent gift for someone who loves dolphins or beach themes!
Dolphin Pattern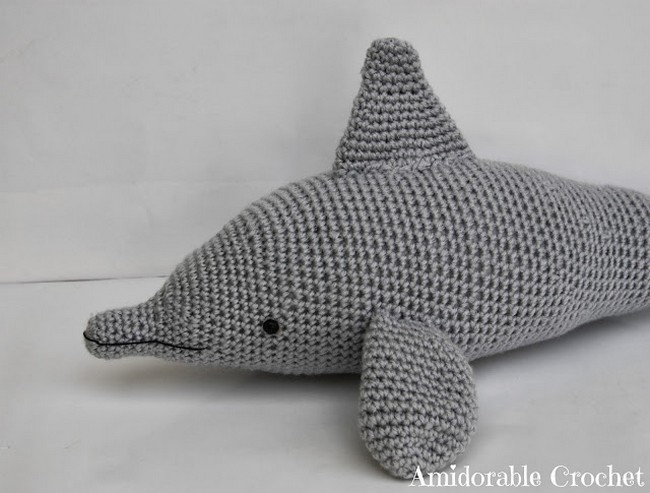 Dolphins are swift, streamlined swimmers with nearly vertical tails. They move in majesty and ease through the water. This crochet dolphin pattern is a bit more than that, and this is more like a majestic figure perfect for your summer days out at the beach or poolside. The descriptions are simple, with photos of each step to help you learn this new skill. This pattern is also great for beginners looking to add some kick to their stitches, so dig in!