When Christmas rolls around, it's time to start thinking about gifts—and if you're a crocheter looking for a way to make something handmade this year, you might wonder: what are some Christmas bag patterns? The answer is simple: there are plenty of them! Crochet bags are great for the holidays because they're soft, cozy, and beautiful. They're also functional; what better way to give your Christmas presents than in a bag just as lovely as the things inside? This list includes some crochet Christmas bag patterns that are perfect for any need. Some are small and simple enough to fit any size gift; others are large enough to handle multiple items. There's something here for everyone!
Crochet Gift Bag Patterns For Christmas

Crochet Christmas bags are a fun way to let your personality shine through this season. A Christmas bag can be used in many ways, from holding presents on Christmas morning to being a cute shopping bag while out and about. We've rounded up some of the cutest crochet Christmas bag patterns. All you need is a hook and some yarn! Crocheted bags are enjoyable because they can be made in various colors and designs that fit your style. This free crochet Christmas bag pattern list will help you find the perfect gift for everyone on your list or get you in the holiday spirit with a new bag for yourself!
Tips For Crochet Christmas Bag Patterns
Before you start, ensure you know what kind of bag you want. Do you want a boxy bag or a more rounded one? Do you want something big enough for storage or small that can only be used for decoration?
Choose the suitable yarn for your crochet Christmas bag pattern. If it's meant to be decorative, choose an inexpensive yarn in bright colors that will stand out from the crowd. If it's intended for storage, choose a thicker yarn in neutral colors so the bag doesn't get dirty quickly.
If this is your first time making any bag, ensure you have enough material on hand so that if your first attempt doesn't go well, you won't waste too much money on materials.
Crochet Bag Christmas Reindeer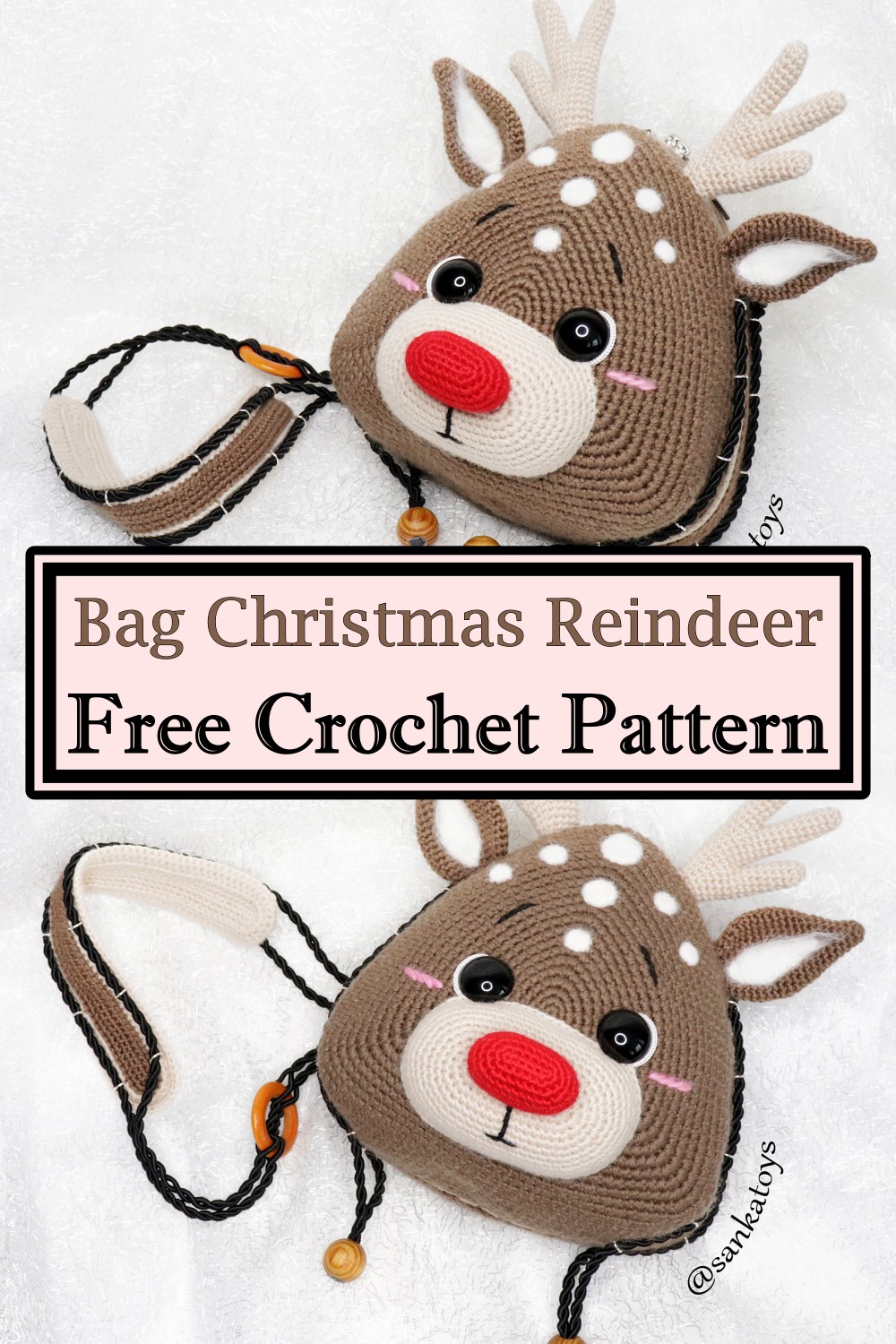 This Bag Christmas Reindeer is a crochet bag pattern. It combines traditional crochet, modern colors, and trendy style to create an elegant yet practical bag made ideal for holding all your essentials during the holidays. Create this Christmas Reindeer bag in your favorite colors and embellish it with a few little embroidered details. It is an excellent alternative to a gift bag, which the recipient can reuse.
Crochet Bag With Christmas Ornament
This Bag With Christmas Ornament is soft, warm, and stylish. Make it for yourself, or add some personality to your gift-giving! This project is excellent for beginners or those days when you need something quick and easy! You can make a lot of these fast if required as well. This Crochet Christmas Bag Pattern lets you create a bag that doubles as a purse and an ornament. Easy to make and fun to wear.
Mama Rosa's Christmas Bag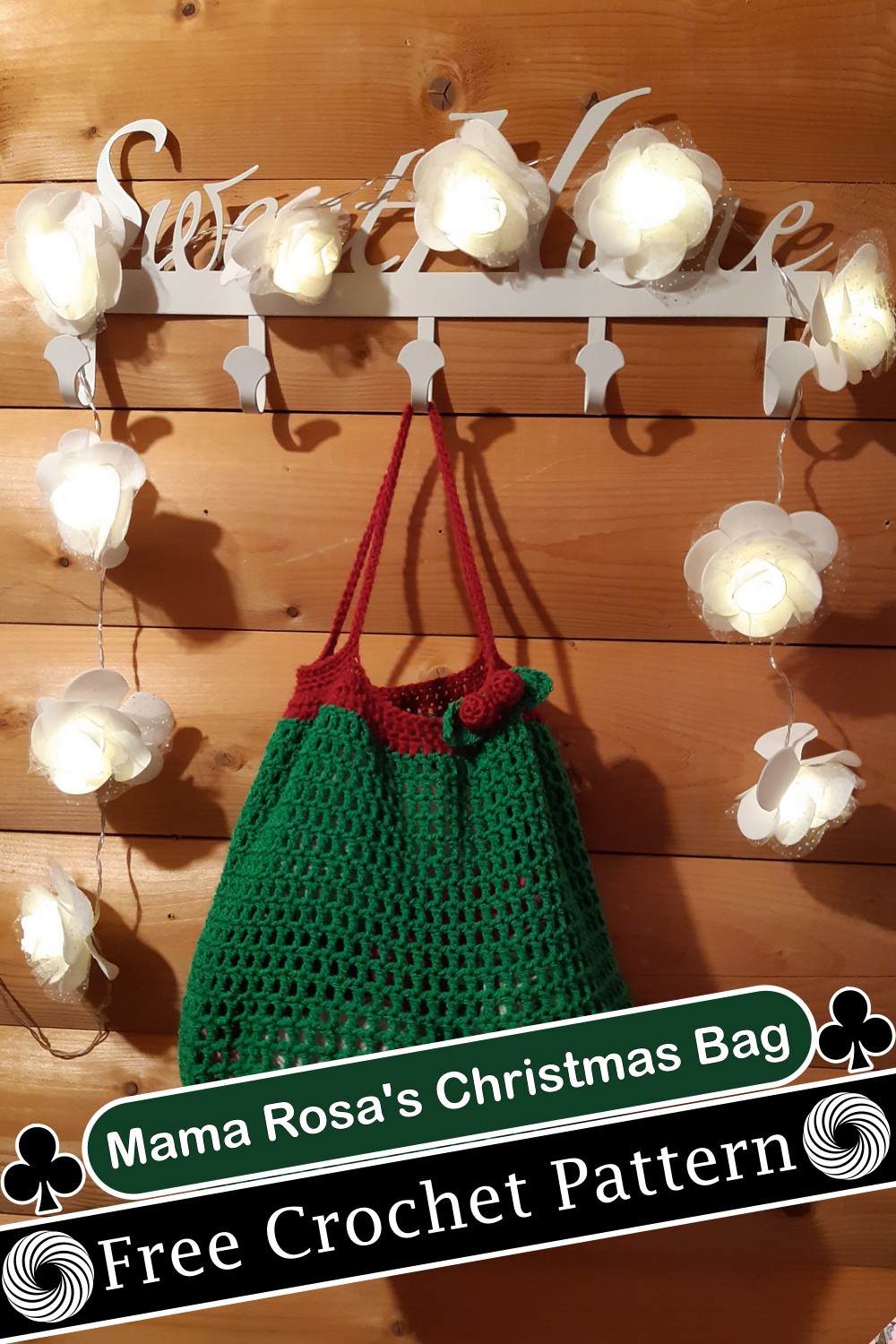 Looking for that special Christmas gift? Make this lovely homemade crochet tote bag. It will be an excellent addition to your family or the perfect gift for that special someone and can be made in different color combinations. This crochet Christmas bag pattern is easy to follow and has clear pictures to help you along the way. This crocheted bag pattern is perfect for holiday gifts or for yourself as a gift. You can use it for party bags, gift bags, and many other uses!
Bag With Christmas Flower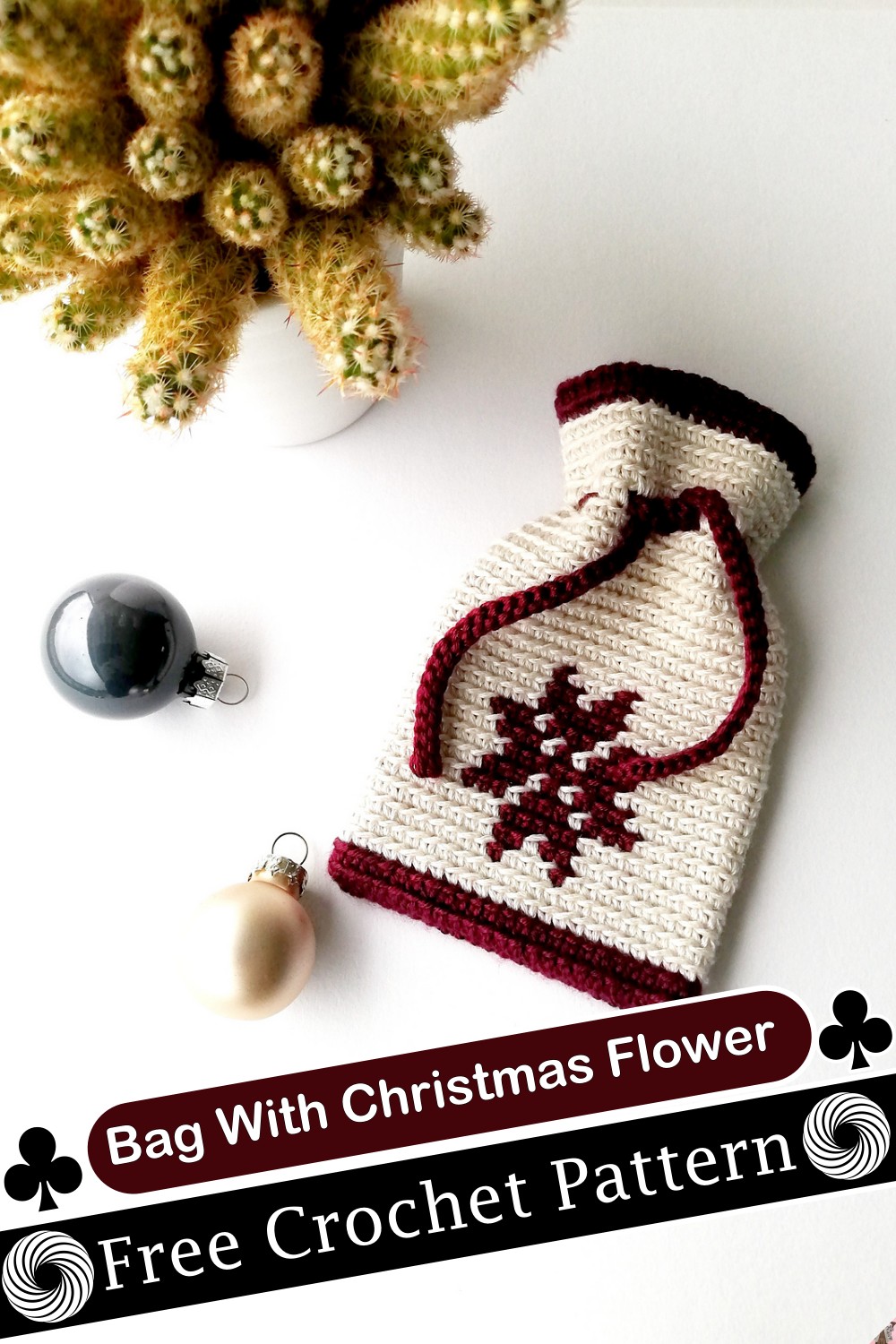 This Crochet Christmas Bag Pattern is perfect for filling all the Christmas presents because it can be used as a bag or a basket. The bag is quick and easy to make and features a pretty Christmas flower design at the front. The basket can be used as a gift basket too! An ideal little gift for any crafter that's quick to whip up in just a few hours. So, go through this guide and Get your Christmas shopping done in style with this gorgeous crochet Christmas bag pattern.
Crochet Christmas Tea Bag Cosy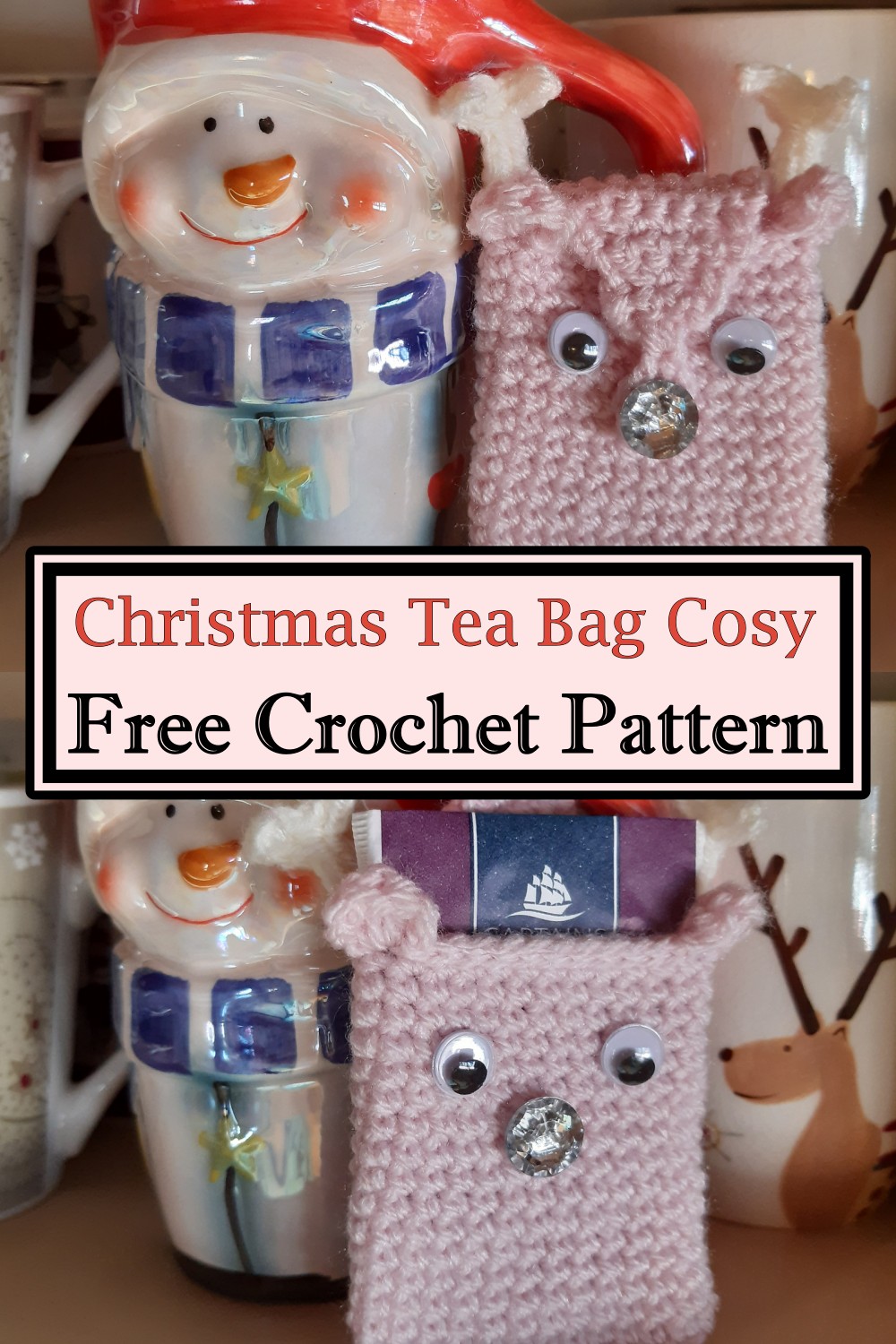 This pattern includes instructions for making a cozy tea bag or a Christmas bag to keep your tea warm or hold your gift card. It can also work as a small bag, although it will not have much. This is a beginner-level pattern that uses single crochet stitches, a slip stitch, and a chain stitch (double crochet) and can be made by anyone who knows these basic crochet stitches. It is easy to make and can be finished in just a few hours!
Bag With Christmas Tree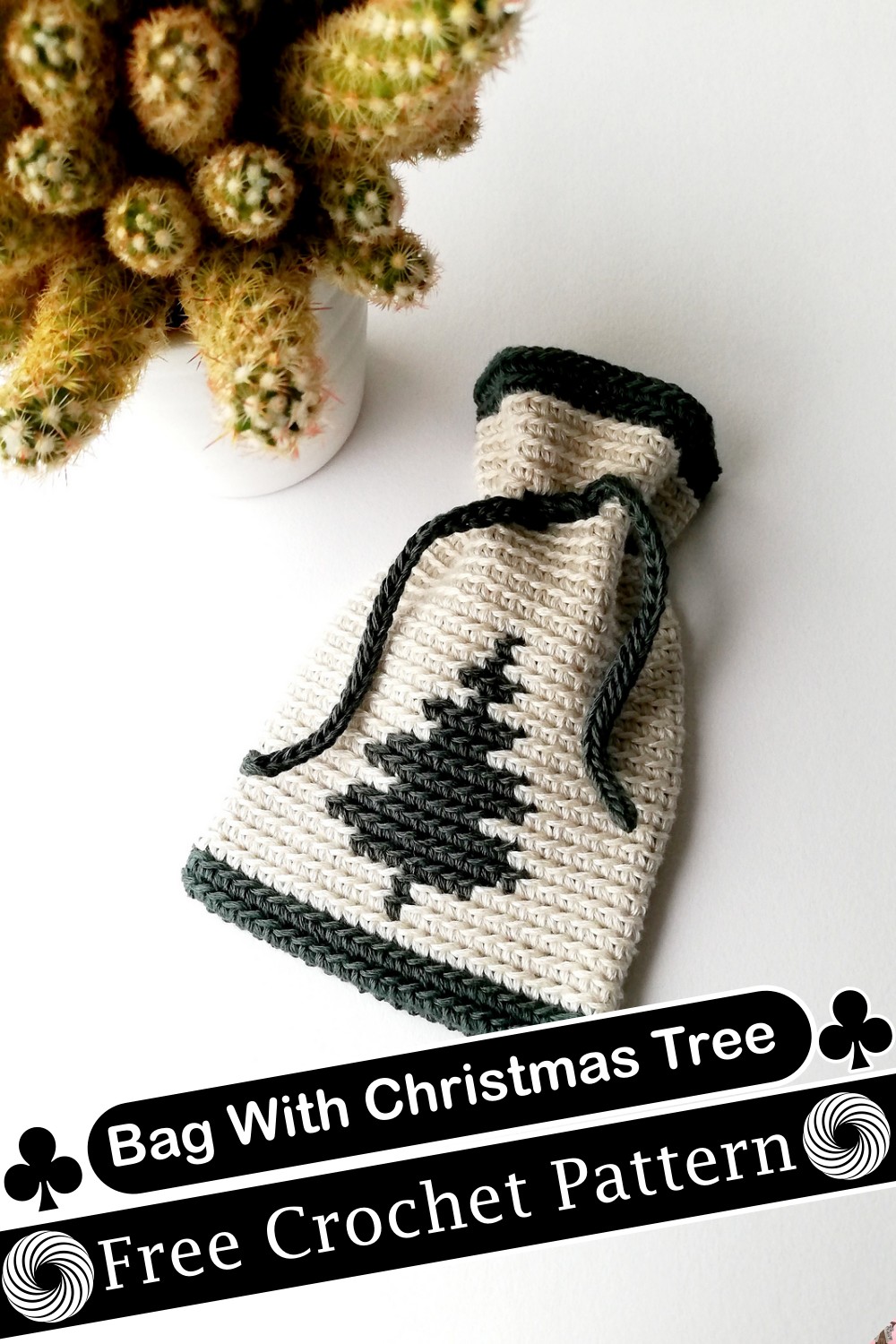 Crochet your Christmas tree bag to fill with goodies and gifts, or give it as a gift. This cute crochet bag has a tree made out of granny squares on it. It is a great way to carry your Christmas shopping purchases home or take them to the Christmas party! This free crochet pattern shows how to make a crochet Christmas tree bag that looks like it has rows of presents wrapped up under that green tree. Perfect for filling with holiday treats or giving as a gift with a gift card.
Crochet Dancing Snowflakes Gift Bag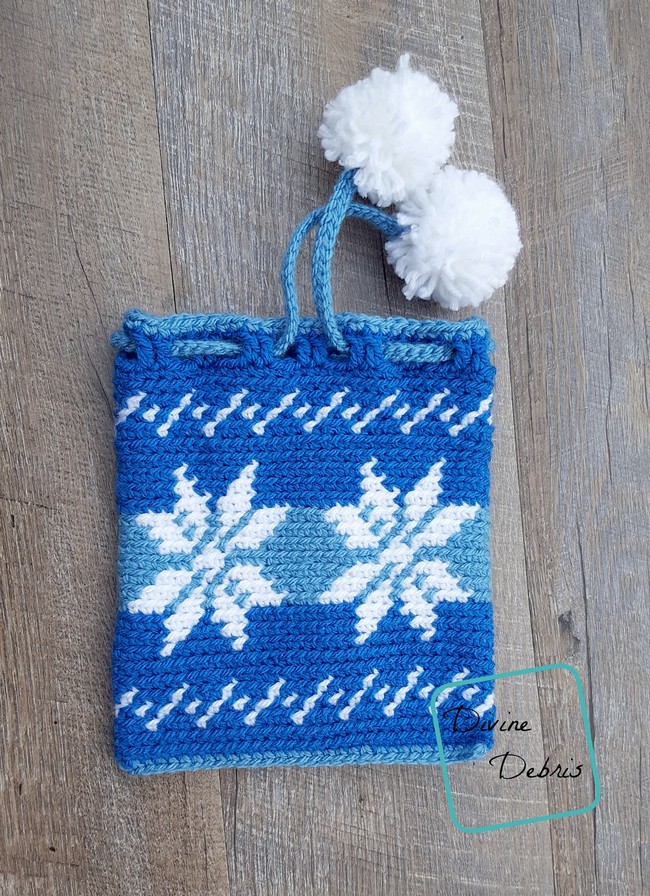 This no-sew bag is made with a beautiful crochet snowflake pattern. Perfect for the holidays or any time of year. This is ideal for holding small items such as jewelry, bills, and even gifts! This adorable and easy-to-make gift bag is the perfect starter project for any crocheter. You will find yourself making many of these as gifts for Christmas or birthdays! The pattern uses just a tiny amount of yarn, creating a very budget-friendly gift as well!
Crochet Christmas Bag Set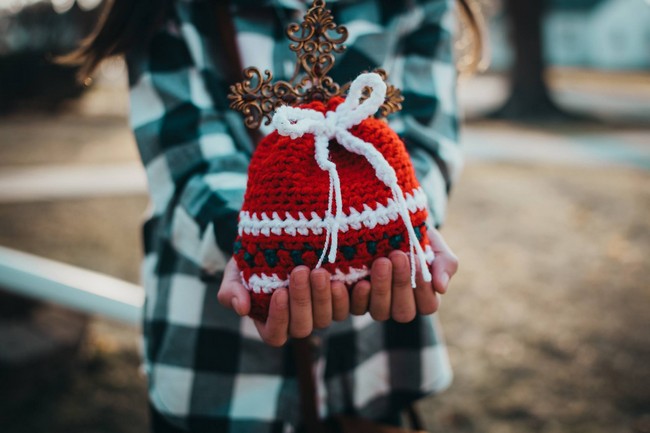 A stunning crocheted Christmas bag is the perfect gift for a loved one! This set is easy to follow and significant to your holiday craft collection. Step-by-step instructions are provided, along with photos and charts to help guide you. This pattern is easy to follow, and you can use it when you need a small bag for your phone and wallet or carry some other minor things. You can make it even more exquisite by adding pompoms or sequins - finish the bag as desired!
Christmas Goodie Bags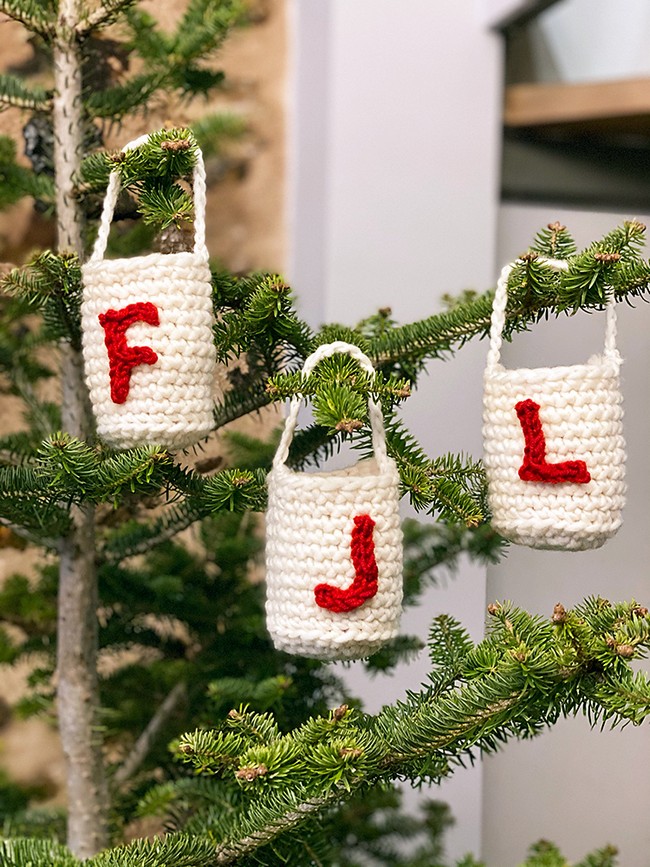 Looking for a fun, easy, and budget-friendly DIY Christmas gift for your friends and family? Then check out this Crochet Christmas Bag Pattern; Christmas Goodie Bags. The pattern has been designed to be individually adjustable, so you can make it as small or as large as you like with any yarn weight. It also includes many pictures to help you along the way if you start crocheting or knitting. The bags are ideal for bringing home your handmade presents, small gift-wrapping items, or simply fitting a lovely cupcake!
Crochet Christmas Pudding Gift Bag
Christmas is almost here! Make this cute little crochet Christmas Pudding Gift Bag that can be used to hold all sorts of treats this Christmas. They make a great addition to any Christmas table; add candies and other sweets in the bags, and you have a beautiful table full of treats! Or take them to your co-workers and friends as small gifts. The possibilities are endless! It's super simple but looks very elegant.
Crochet Stocking Gift Bag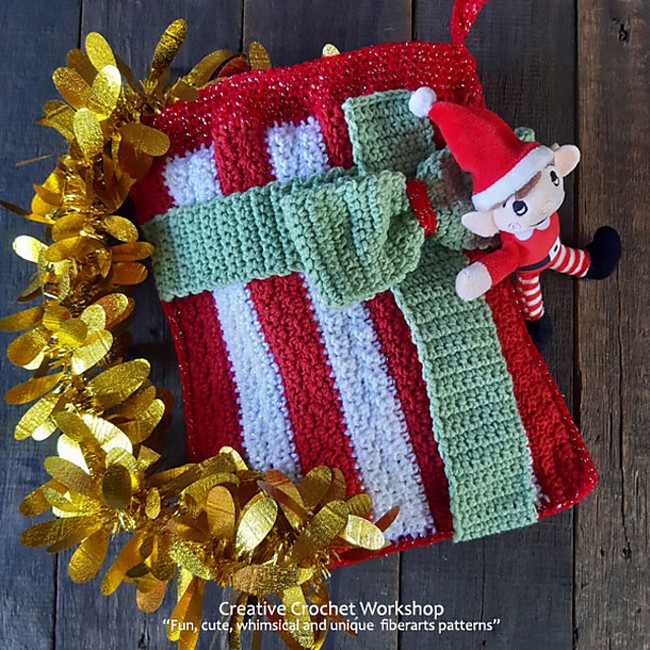 This Stocking Gift Bag is a quick pattern and makes a great gift for anyone on your list. It is a fun stitch to crochet with and creates a beautiful fabric that will make any item look like a million bucks! Wrap up your handmade stocking in this fun and easy crochet pattern. This is the perfect bag to store all those stocking stuffers in! Quick and easy enough to complete in an afternoon, you will be ready for Christmas before you know it!
Merry Christmas Tree Gift Bag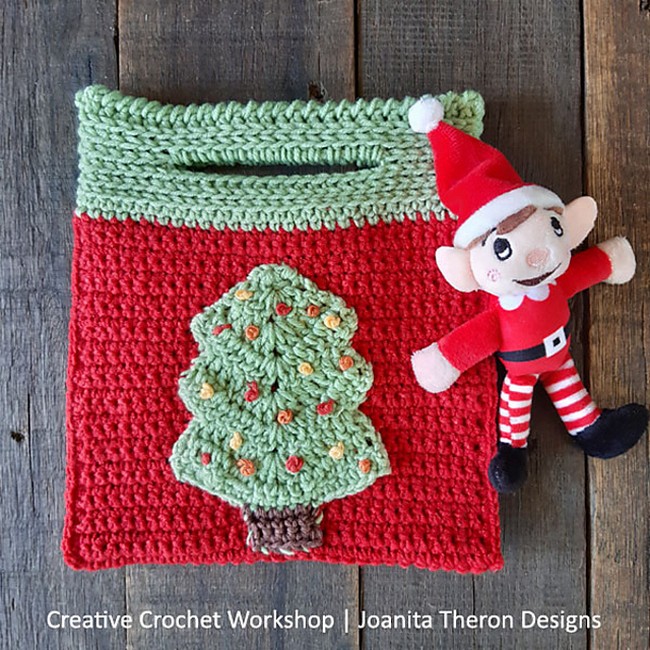 This fun crochet Christmas gift bag pattern is perfect for presents you want to wrap but don't have time for! It is a quick, easy, fun pattern that is great for beginners and advanced crocheters. Get started and make loads of these bags so you have enough for all your Christmas presents this year. You can personalize the bag with your colors or leave it as is. It makes an excellent gift for any time of year, too! Add an optional flower to the top of your tree, and you'll have a more whimsical look, or leave it plain as shown.
Wine Bottle Bag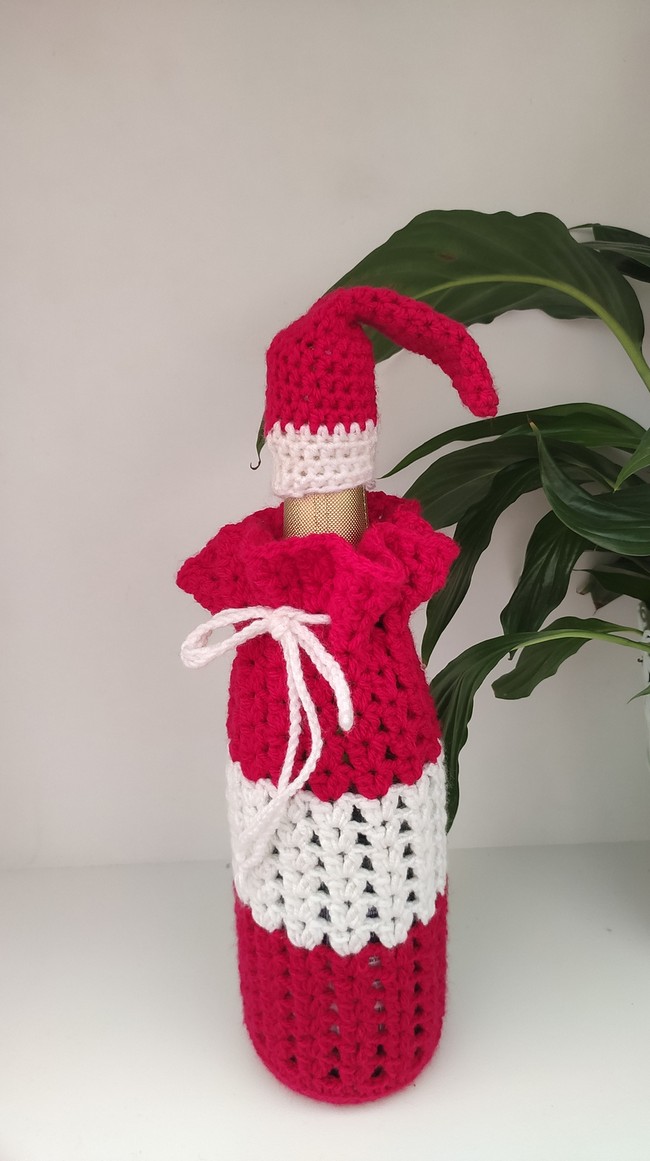 This festive Christmas bag is versatile, easy to make, and perfect for carrying an unusual white wine or a bottle of champagne. Create this wine bottle bag or decanter catch-all to keep your favorite bottles safe during the holidays. This crochet wine bottle bag pattern is quick, fun, and stylish. It makes the perfect gift for everyone on your Christmas list. It makes a great gift or stocking stuffer for someone who likes to go on picnics, watch football, or go to the beach.
Crochet Christmas Gift Bags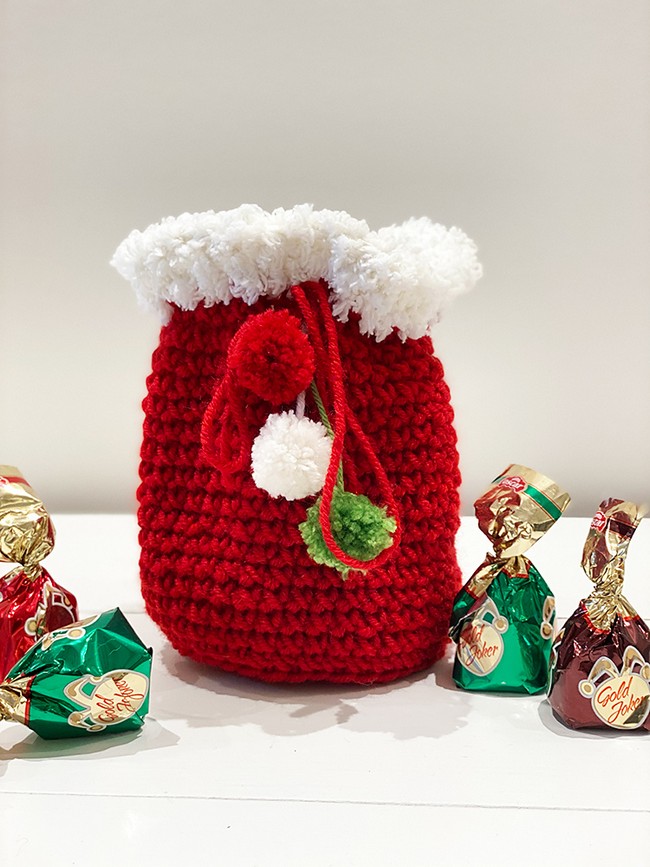 This is the perfect pattern for gifts. It can be personalized to suit different occasions, but it's a free crochet bag pattern you can use for any event. This lovely bag will make a great Christmas gift, or why not get one of these cute bags as an extra stocking filler? They also make perfect reusable bags to take shopping. Crochet one for every family member, or make one for yourself to take on a gift exchange party.
Crochet Santa & His Elf Gift Bag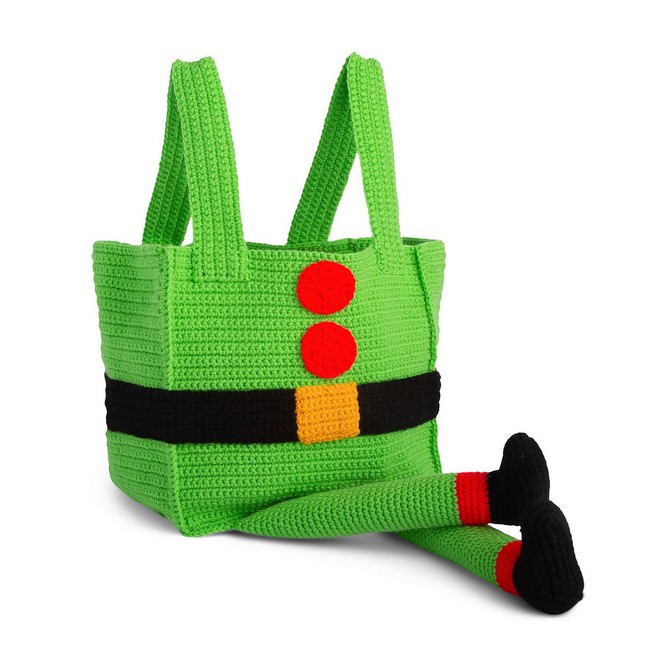 This pattern is so unique! It is a great gift to make for Christmas. You will love the way the bag looks and turns out. This is a crochet pattern for a Santa Claus knit or crochet bag. You will be able to make this great gift bag for any occasion. Very easy-to-follow step-by-step instructions with pictures and full-size patterns. This fun bag can be made in just a couple of hours and will be the hit of any Christmas party. This bag is perfect for giving, wrapping small gifts, or displaying around the house!