Every girl and woman crave shopping; whether they wander all day long, they need a bag to carry their stuff. If you are looking for some free crochet bag patterns to make one for yourself or your friends, then you have come to the right place. Because these Crochet handbags are quite popular in the fashion world. You can crochet your bags, totes, purses, and handbags in various styles and designs that suit your personality and enhance your outlook. It is a good way to save money and showcase your crochet skills. These 25 free crochet bag patterns are sure to offer something for everyone. You'll find simple, more elaborate patterns and everything that will appeal to the beginner and experienced crocheter alike.
Crochet Bag Patterns

There are so many different crochet bag patterns to choose from it can be hard to know where to start. Whether you're looking for a new market bag or an extra travel bag, this 25 free crochet bag pattern selection is sure to have something you love. With options for backpacks and totes in addition to zipper pouches and crossbody bags, you're sure to find the perfect size and style! From market bags and backpacks to crossbody bags and zipper pouches, these free crochet bag patterns will create stylish accessories for any occasion.
Here are crochet bag patterns free, perfect for all your carrying needs. Now you have no excuse not to carry a cute bag wherever you go.
Uses Of Crochet Bag Patterns
Crochet bag patterns are a great way to add extra homeliness to your house.
Crochet bags are easy to make and can be used for a myriad of purposes:
Baskets for storing fruits and vegetables in your kitchen
Baskets for storing small items such as pencils and crayons on your desk
Hats, scarves, and gloves holders
Washcloths
Cleaning cloths
Crocheted purse patterns are also great, as are crochet beach bags.
You can even learn how to crochet a grocery or gift bag!
 Do You Want To Know The Secret To Crochet Bag Patterns?
Have you ever wanted to know how to crochet bags? It is not as hard as it seems. You need to learn a few basic stitches, and then you are on your way. This article will show you exactly what to do and how to do it.
The first thing that you will want to do is choose the type of bag that you would like to crochet. There are many bags, but the tote bag is one of the most popular. You can make this bag from almost any material, but you must choose something that will be easy for you to work with. One great option for this type of bag is cotton thread. Cotton thread is strong and durable, which makes it ideal for making a bag because it will be able to hold up under lots of use and abuse.
Once you have chosen your pattern, all you need to do is find some yarn in the same color as your pattern and begin crocheting! This process can take a little while, especially if you have not crocheted before, but it should not take more than an hour or two.
Honeycomb Bread Bag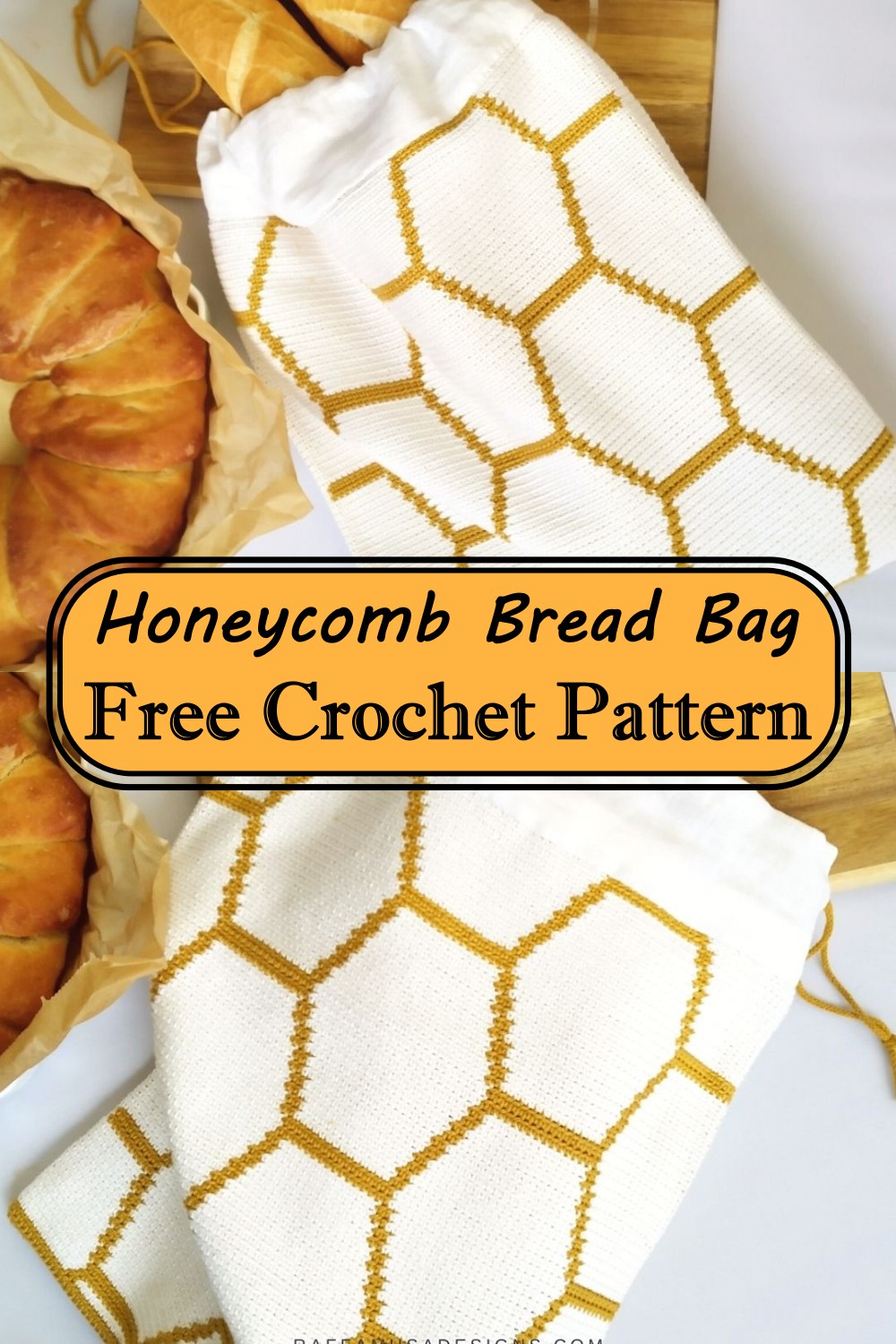 Crochet your Bread Bags and save money on single-use plastic bags while caring for the planet. Once you have crocheted your Bread Bag, add the lining and use it once a week to get your bread from the bakery. This beautiful drawstring bag is made using a Tunisian honeycomb stitch pattern. The bag can be used for the bread, of course, but it's also great for storing yarn or other items you want to keep dust-free. It can be used to carry your favorite loaf of bread and to make a trip to the bakery look extra stylish if you store your homemade baked goods inside. Its soft body makes it perfect for carrying other baked goods such as pastries, pies, and cakes!
Crochet Bag Granny Squares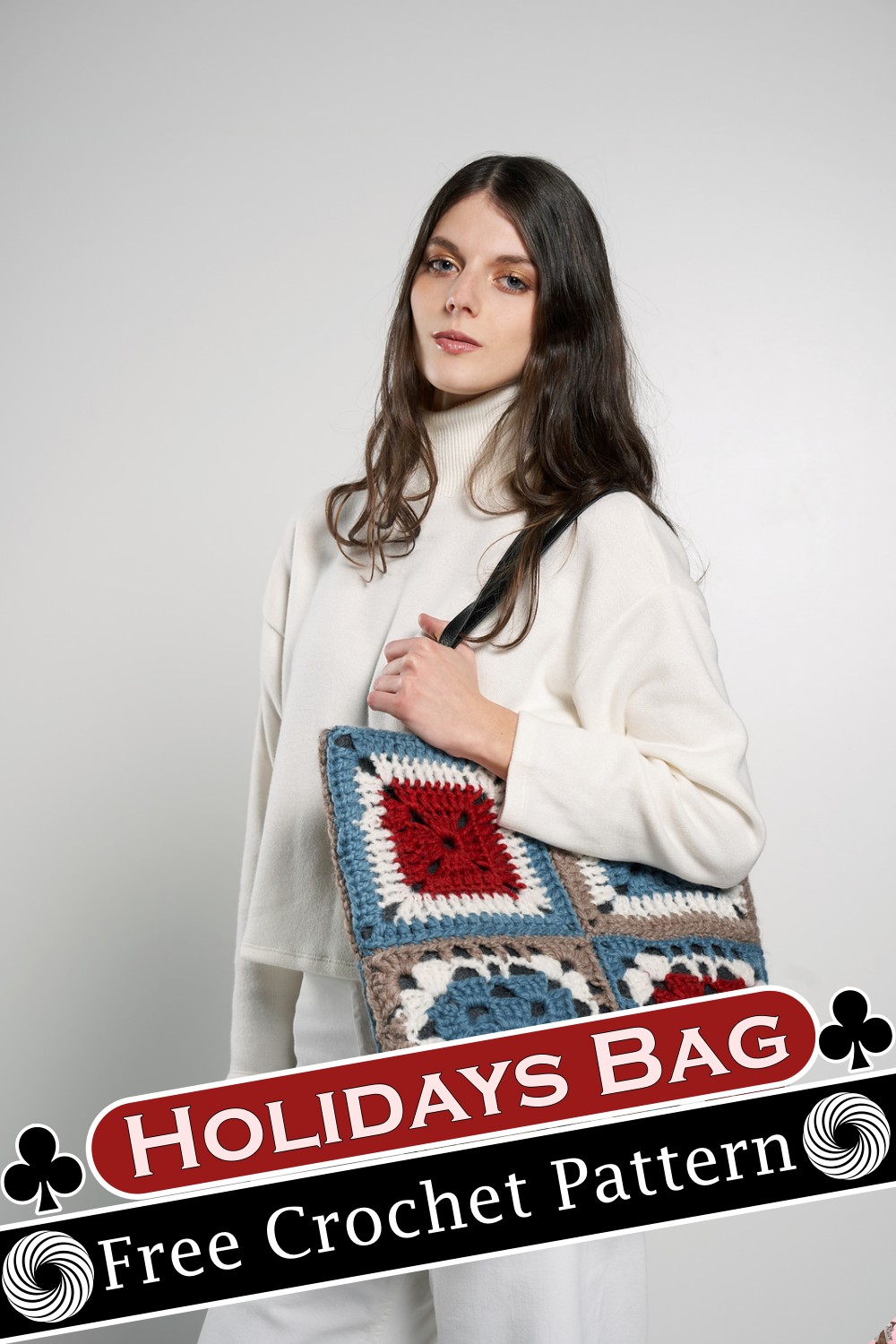 Holidays Bag is a fun and colorful bag in granny squares, made with Echos and Artic yarns. An essential accessory that can be made in many different colors, always fashionable and sustainable! You will love this bag for many reasons. It is roomy enough to carry a big load (yarn shopping, laptop, beach supplies) and also is super fashionable. It is full of granny squares that are just irresistible: made with Echos, you can match them together in so many ways! And with the Arctic, the fringes are perfect for spreading the style everywhere!
Cottage Bucket Bag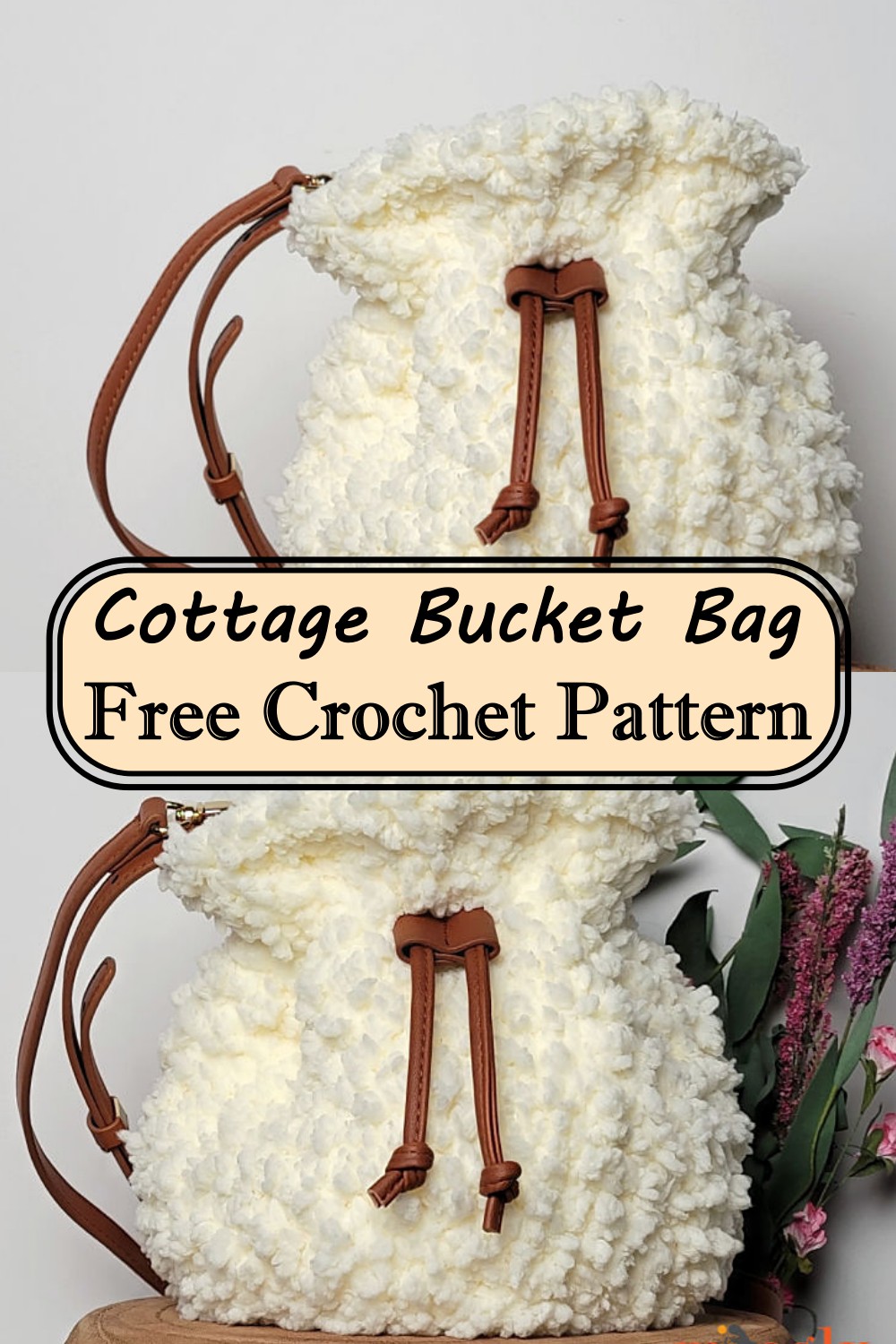 The Cottage Bucket Bag is a fun, slightly peasant-influenced style that's a lot of fun to make! The drawstring closure can be adjusted for security - or used as decoration if you prefer. It is girlier than the cute crochet apron bag and more modern than the Granny Square Bag. This fun and functional Crochet Cottage Bucket Bag is a quick accessory on your arm. Featuring a perfect mix of leather and Bernat Sheepy yarn, it looks great wherever life takes you. Throw lipstick and your phone in this baby, and rock it all day long!
Alpine Tulip Bag
The Crochet Alpine Tulip Bag is perfect for your weekend getaway, shopping, or any day use.! Make this beautiful bag for yourself or someone special. Choose the yarn you like and have in your stash and the hook suitable for it, and start crocheting. You can make it from any color option you like to compliment your wardrobe or use up some of that yarn you have in your stash. You can crochet it in colors that fit your style, or you can mix colors and make a unique combination. Use it to carry your toiletries, your wallet, or anything else you might need to carry with you on the go
Magnolia Boho Crochet Bag
This oversized tote bag is easy to customize with your favorite four colors. Made of mercerized cotton, it's washable and sturdy, so it's perfect for trips to the pool or the farmer's market. Crochet is fun because you can quickly make squares and join them for this pretty boho-style accessory. Crochet this pretty tote bag to add a dash of boho style to all of your adventures this spring and summer. This sturdy market bag is made from washable mercerized cotton, featuring four-color granny squares, so feel free to take it on poolside picnics or weekend farmers' market runs.
Farming Fresh Market Tote
This versatile crochet bag is perfect for your local farmers' market trip. Crochet this versatile bag, perfect for a trip to your local farmers' market. Worked back and forth in an all-over mesh design, this easy chain stitch and single crochet pattern work up quickly into a large rectangle that will expand generously to accommodate all your fresh finds! With a bit of hook work, cinching, and adding straps, the rectangle is transformed into a stylish market bag for your next shopping adventure!
Casbah Bucket Bag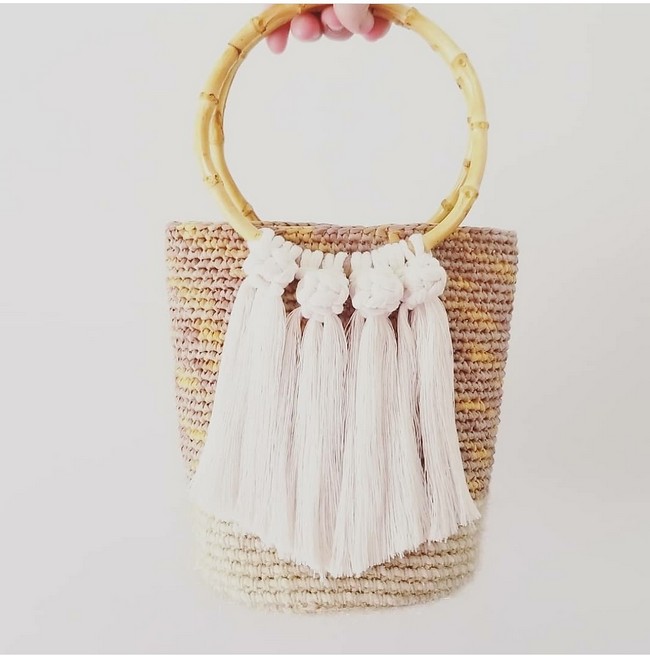 The Casbah Bucket Bag is a versatile, slouchy-chic bag perfect for vacations and city living. Crafted in colorful crochet, this laid-back day-to-night accessory features a drawstring cinch closure, woven shoulder strap, and lined interior with an interior pocket. It is perfect for a day of shopping or a picnic in the park. Made from the finest handmade crocheted flowers, this convertible bag can be worn as a backpack or cross-body. Strung with long straps for wearing on the shoulder, it's roomy enough for all your summer essentials. It's lined, too—perfect for holding a water bottle or serving as a picnic-time catchall. It's perfect for just about anything you can think up.
Checkered Crochet Bag Pattern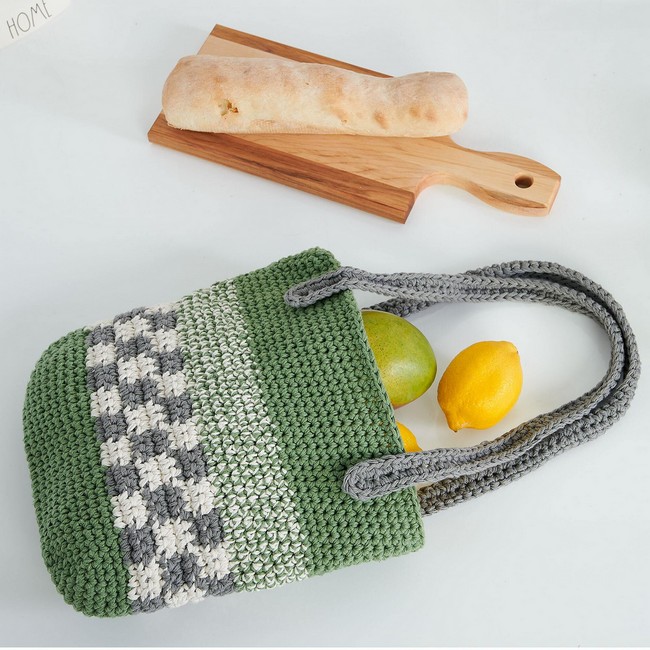 Do you ever take a project with you to a knitting group and have someone wonder where you got the pattern? You're in for that, and much more with this Crochet Check It Out Tote! This crochet tote features a checkered section and a tweed-look section. It's worked in the round, using two strands of yarn for sturdy durability. Stitched completely in single crochet, the check pattern is achieved by carrying unused color across the top of stitches, while the tweed section comes to life by working the two different shades of yarn together.
Strandtag Shopper Bag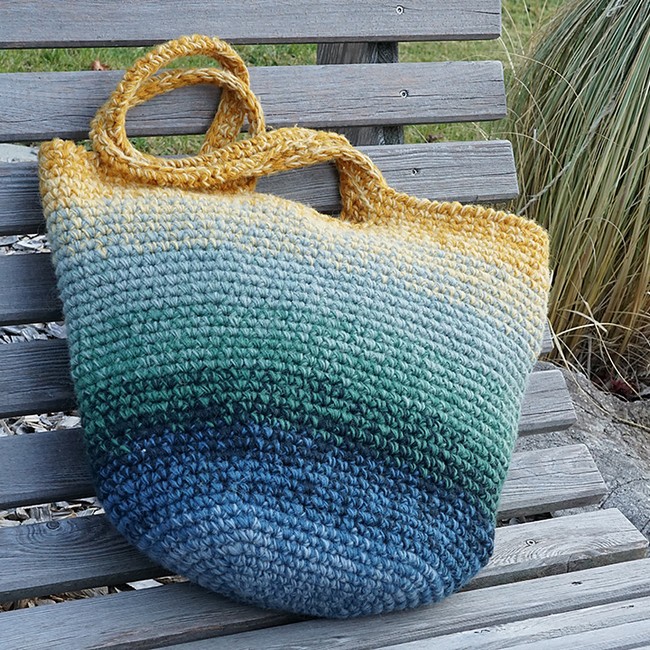 Crochet Strandtag Shopper Bag. Made from a thin, durable material that folds up easily for storage in your handbag or suitcase, this crochet bag features a single handle and fun colored design. Great for everyday use, it can be used to carry lunch to work, do the grocery shopping, or go on vacation. Carry all of your essential items. This unique monographie bag with a crocheted handle is a casual everyday accessory.
Market Bag
If you're a fan of hand-made, one-of-a-kind items, this market bag is for you! It's durable, attractive, and ready to carry towels or a shopping haul. This Crochet Market Bag is beautiful, durable, and stretchable so that it can hold towels & sunscreen for a trip to the beach or groceries from the farmer's market. Made with a classic stitch, this is the perfect beginner project - you'll have a new bag in just a few hours! This bag is super quick to crochet, so you'll be ready to go this weekend!
Strawberry Milk Box Bag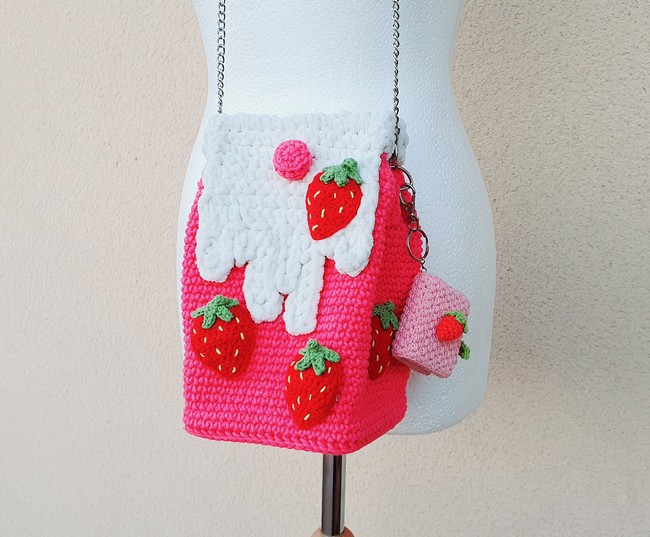 Sweet little milk box crochet bag to keep you smiling. A unique handmade crochet amigurumi strawberry milk box bag can be yours. It is perfect for holding your cell phone or other little objects. If you are looking for something special - you'll love this! Made from High Quality, Washable acrylic yarn. Perfect for those who love little handmade gifts. Strawberry Milk is a unique crochet bag that can be used as a cosmetic bag, pencil pouch, and storage of personal items such as kleenex and mini snacks. Use it to store other hand-made goodies such as tapestry crochet jewelry pieces or for holding your smartphone.
Pretty Crochet Butterfly Bag: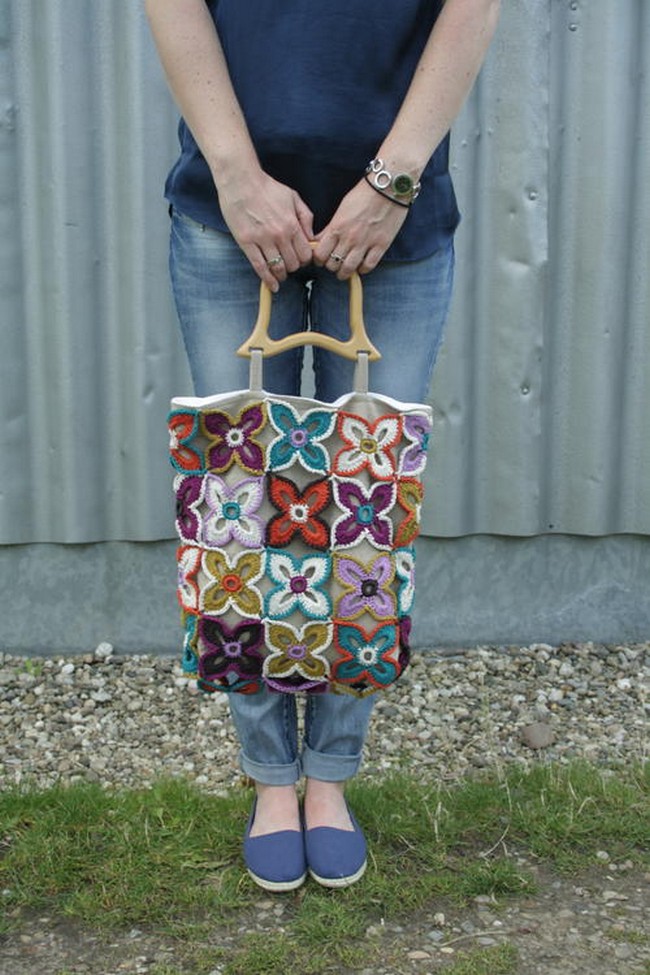 Get over your knitting and crochet phase and focus on something new. Ready to add some color to your wardrobe? Gorgeous butterflies flit across this lively backpack pattern, with enough room inside for everything you'll pick up on your shopping adventures. This Pretty Crochet Butterfly Bag is specially designed for those women who love to look more pretty and beautiful. The pattern of this crochet DIY project is so easy that any beginner can make it easier. This bag is made of petals stitch, which gives it a charming look.
Free Crochet Bag Pattern: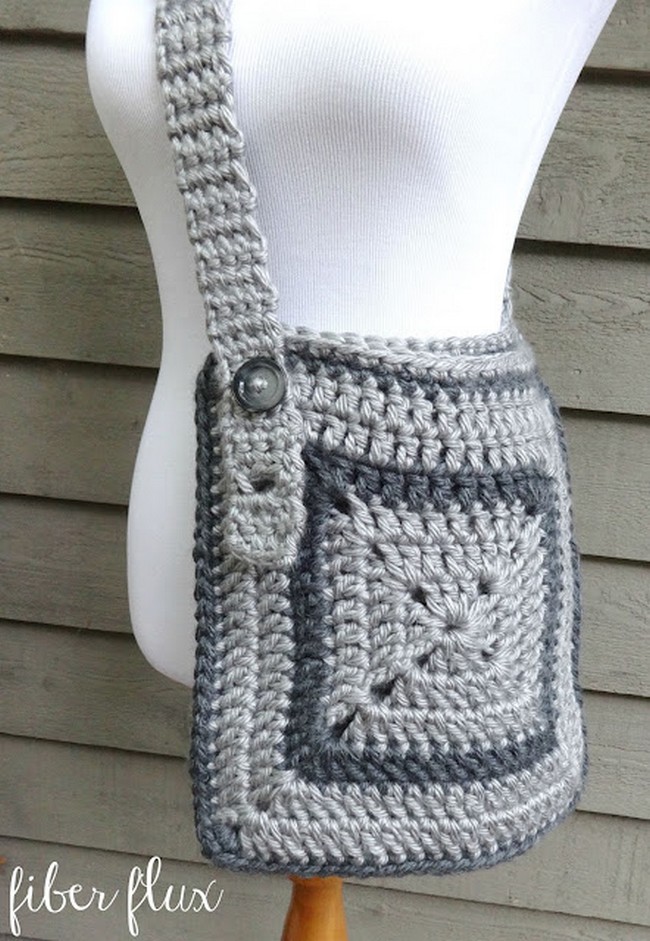 Are you thinking of crocheting this bag? It is the cozy bag that gives you a stylish look. The color selection will provide you with more liberty. You can also prevent yourself in winter with the help of this bag outdoor. You can grab everything without a problem, and an adjustable strap is also available if you make this. Crochet this bag for yourself or a little girl in your life. It would be a quick project. The easiest way to change the size of this bag is to use different yarn and sizes of hooks. You are free to sell completed items made from this pattern, but please give credit to Lilleliis and link back to this pattern.
Crochet Boardwalk Bag: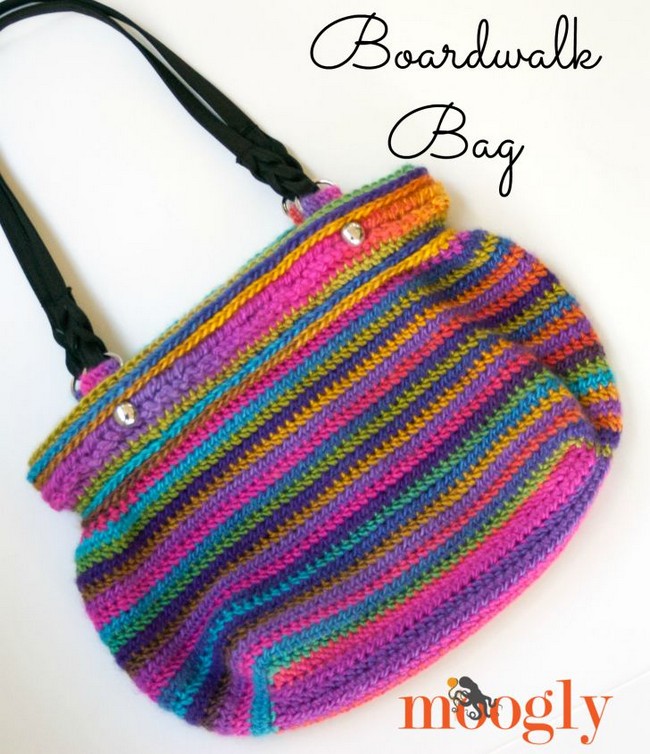 This Broadwalk bag is very much colorful and attractive. Accessorize your outfit with the classy and powerful crochet Broadwalk bag. The basic thing which will use in this pattern is cotton yarn. The clothes are held in the bag by dragging a string through the loops to gather them. This handy bag is a perfect place to keep your everyday items and will help you spread some cheer wherever you go! Makes an ideal gift for that special someone. Or answer the call of the open road and take it along on your next charming adventure.
Tote Bag Pattern: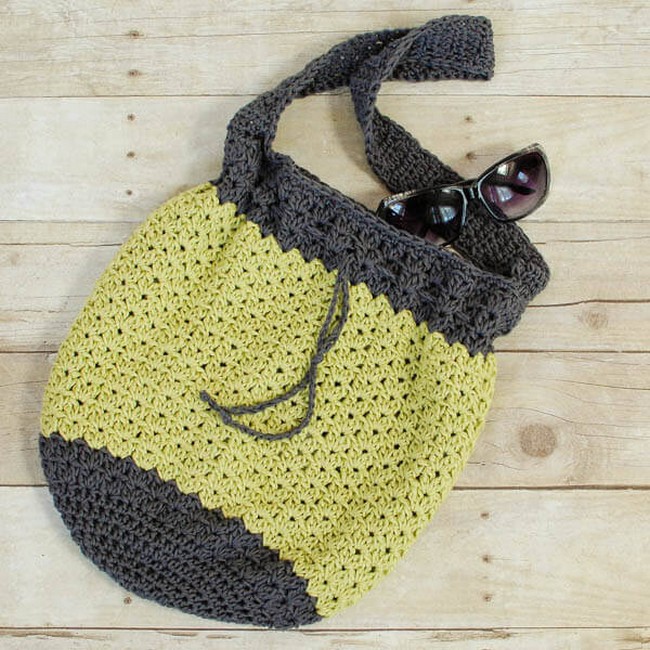 The crochet tote bag pattern is a perfect project for this summer season. You can carry it all day, everywhere you go. The bag has the most unique feature, which is an adjustable strap. The crochet tote bag pattern is a perfect gift for your mom and sister on mother's day or her birthday. This crochet tote bag pattern is easy; you can change color as you want or like to play with color contrast. You can use any cotton yarn as you want or choose according to your choice and liking.
Crochet French Market Bag: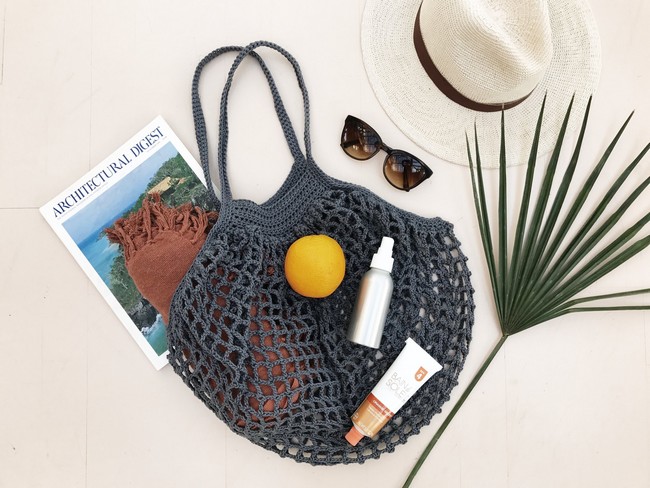 If you want to make this, it does not require much time. You can have all your friends impressed by the beauty of this basket. It is effortless to store the fruits and vegetables in this basket. You would be able to carry your pet food in this portable bag. The perfect handy tote to carry what you need. Made with color-changing yarn, this French Market Bag will be the talk of your circle. Use it at the beach, or get ready to fall in love with it while roaming the local farmers' market. It is super lightweight and easy on your shoulders.
Crochet Classic Beach Bag: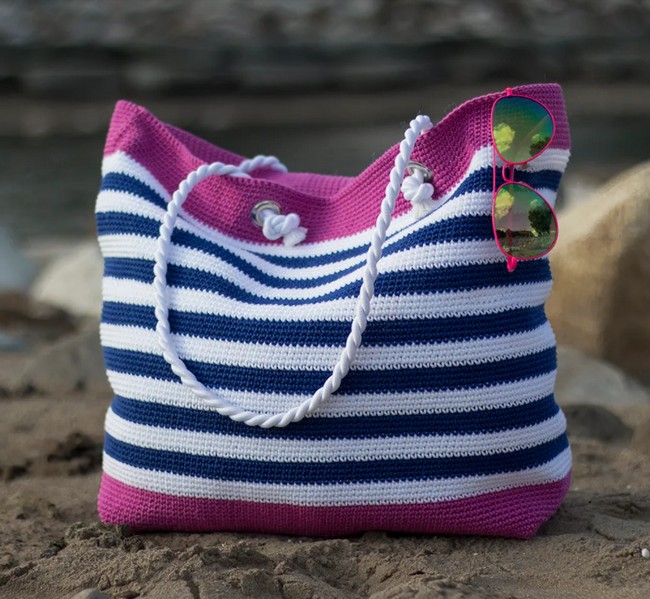 This free crochet pattern can be created quickly and is a perfect summer carry-all for your time spent at the beach, taking a nice walk, or spending time outside with children. You can hold many things like your phone, sunglasses, towel, water bottle, etc. It can be reached easily in a short time and will be a functional item to keep your essentials at hand. It's perfect for the beach or poolside adventures, as it's lightweight and won't absorb too much water when wet.
Beach Vibes Bag  Pattern: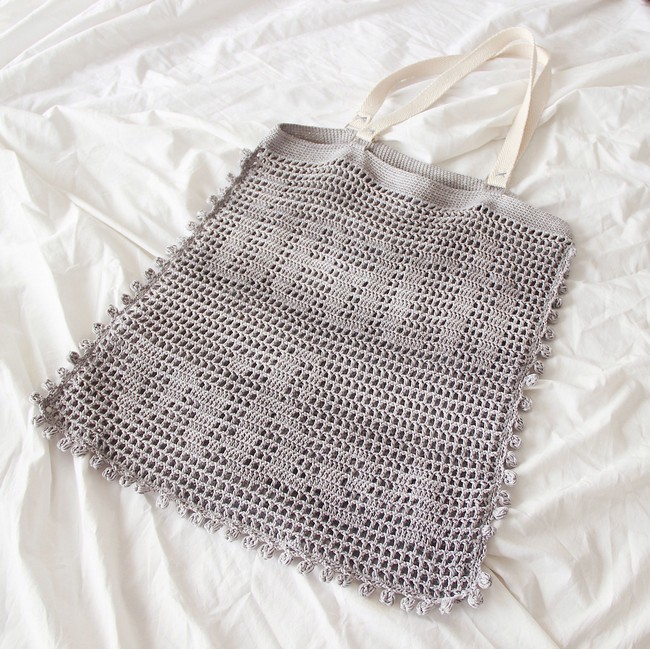 This bag is perfect for the beach and summertime! It is super easy to crochet with a lot of texture! Handmade gifts don't have to be difficult or expensive. In this Crochet Beach Vibes bag pattern, you'll learn how to crochet a top-down shoulder bag that can hold all your belongings in style. Make one for yourself and another as a gift! You'll love the colorful design of this crochet kit. This kit is ideal for beginners; grab your crochet hooks and start!
A Striped Summer Bag Crochet Pattern: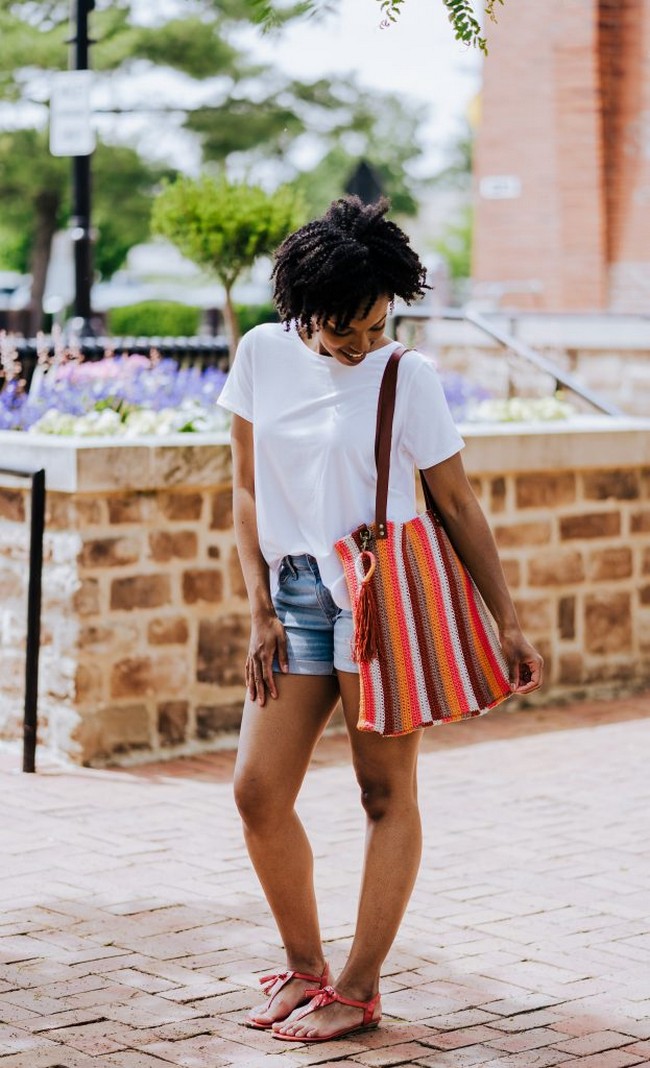 Brighten up your summer with a colorful striped tote bag! This crocheted shoulder bag pairs stripes and color blocking to create a classic crochet tote that's perfect for the farmer's market, trip to the beach, or walk around town. It's lightweight, easy to work up, and fits a surprising amount of stuff. You could also really customize it with different handles and lining. Topped off with sturdy leather handles and a round base, this crocheted handbag will last for all your summer adventures.
Marigold Bucket Bag: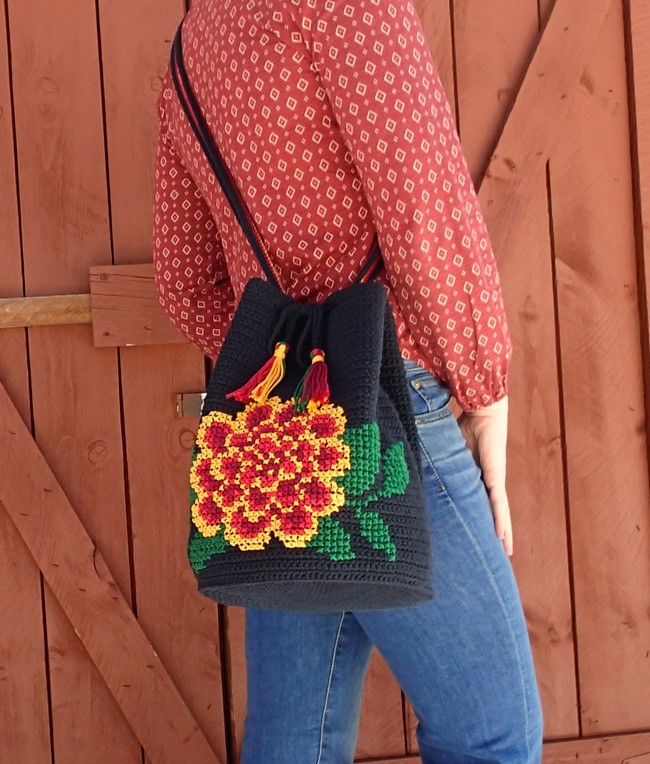 Combining innovative techniques and beautiful materials, this embroidered bucket bag is made of genuine wool felt with a night sky-inspired print. Worked up in the vibrant yellow and blue shades of marigolds, it's a great addition to your wardrobe no matter the season or occasion.
The perfect size for carrying your daily essentials, this Marigold Bucket Bag is crocheted with a beautiful flower pattern that pops against the deep navy background. It's the ideal gift for anyone who loves their accessories to be beautiful and practical! Features a drawstring closure and lining made from a super soft cotton jersey.
Vintage Bag:
This crochet bag is a vintage staple for your wardrobe. This Vintage Bag is the perfect way to use all your leftover cotton. The bag has a strong crochet base and handles sewn for extra durability. It's great for taking to the beach or carrying your school books. The bag features a large gusset and sturdy handles, making it perfect for carrying your essentials. Also, a stylish vintage-style bag in a timeless cream shade, made from durable 100% cotton. The perfect handy accessory for those who love the boho-chic look, adding light and detail to any outfit, and ideal for shopping, the gym, beach days, or carrying laptops and tablets.
Rame Crochet Bag:
The Rame Crochet Bag is two bags! The inner white crochet bag can use for items you need to protect from scratching, as it hides inside the outer bag. Use the smaller bag for shopping; bonus: it can use with or without the outer bag. A sturdy crochet inner layer is adorned with an intricately worked outer layer to create this funky, macramé-style bag. You'll use front, and back post stitches worked flat and in the round, then finish with a contrasting strap and carefree, decorative fringe.
Crochet Candy Corn Trick Or Treat Bag: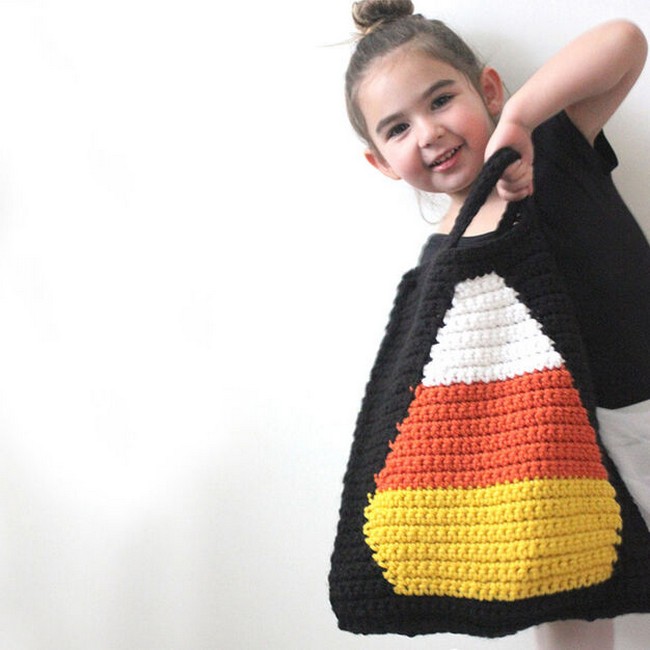 When trick-or-treating, the more candy you can carry, the better! This candy corn trick-or-treats bag works in Bernat Softee Chunky to make a thick, sturdy sac ready for lots of goodies. The traditional colors look like this favorite Halloween treat, and the large stitch definition makes popping it with fluffy pompoms a breeze. This crochet bag has all the eye-popping colors of candy corn and will hold pounds of goodies. Get your kids excited for trick-or-treating with one-of-a-kind bags you can customize yourself! A quick and simple project for the whole family to enjoy, it's great for beginners who want to try something new.
Crochet Sea Turtle Tote Bag: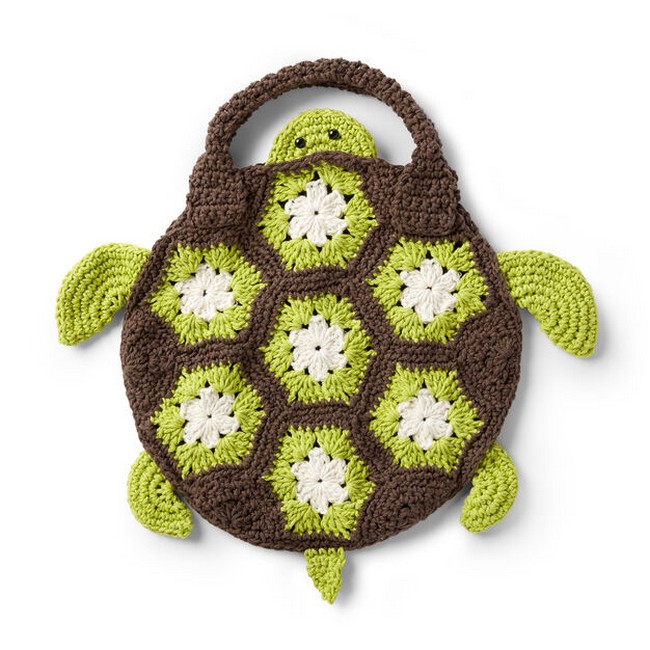 This tote bag is sea turtleific! You'll love our Sea Turtle Crochet Bag pattern, which can work in various colors, so you can make one just as unique as you! Made with Sugar's Cream, a natural cotton yarn perfect for your summer projects. A crocheted bag is the perfect summer accessory! Whether you're out at the beach or enjoying a night on the town, this sea turtle bag will be your new favorite project! It works with two crochet shells seams together and features a fun stitch pattern to resemble a turtle's shell. The straps are full of fun texture due to their pattern, which adds extra pizzaz to this whimsical summer bag!