Christmas stockings have long been a symbol of the holiday season. Consider making your own Christmas stockings if you want to spice up your holiday decor with a handmade touch. Not only will you get to choose exactly how they look, but you'll also be able to use them for years to come as festive decorations and placeholders for gifts! We've gathered some unique Crochet Christmas Stocking Patterns to help you create your own. Some are traditional, with geometric designs and fringes, while others take a more modern approach and feature floral motifs or hand-painted stripes. Whether you're looking for something traditional or a little more whimsical, there's sure to be something here that catches your eye!
Lovely Crochet Christmas Stocking Patterns

Christmas is fast approaching, and you're looking for a quick and effortless decoration to complement your Christmas tree. If so, this Joyful Textures Christmas Stocking pattern is just what you're looking for! Whip up one of these crochet stockings during the next holiday season or as a gift to family and friends. In an afternoon or two, you'll have a beautiful stocking that will last year after year and complete your holiday decorating.
See More: 15 Free Crochet Christmas Ornament Patterns For Decor
Unique Crochet Christmas Stocking Patterns Free
A crochet stocking is perfect for bringing Christmas cheer into your home. It can hang on the fireplace or a mantel, and it will bring a smile to anyone who sees it. There are many styles and designs available, but here are some of the benefits of crochet Christmas stockings:
Easy to Make - A crochet stocking can be made in a matter of hours with the help of a pattern. You only need yarn, a hook, and basic stitching skills to create your unique design!
Customizable - There are so many different stitches that can be used for crocheting stockings that you can make yours look exactly how you want it to look! You can use different colors or make the edges more interesting by adding lace or other embellishments.
Affordable - A hand-made crochet stocking will last for years if properly cared for; therefore, they're an affordable way to decorate your home for the holidays.
Crochet Santa's Stocking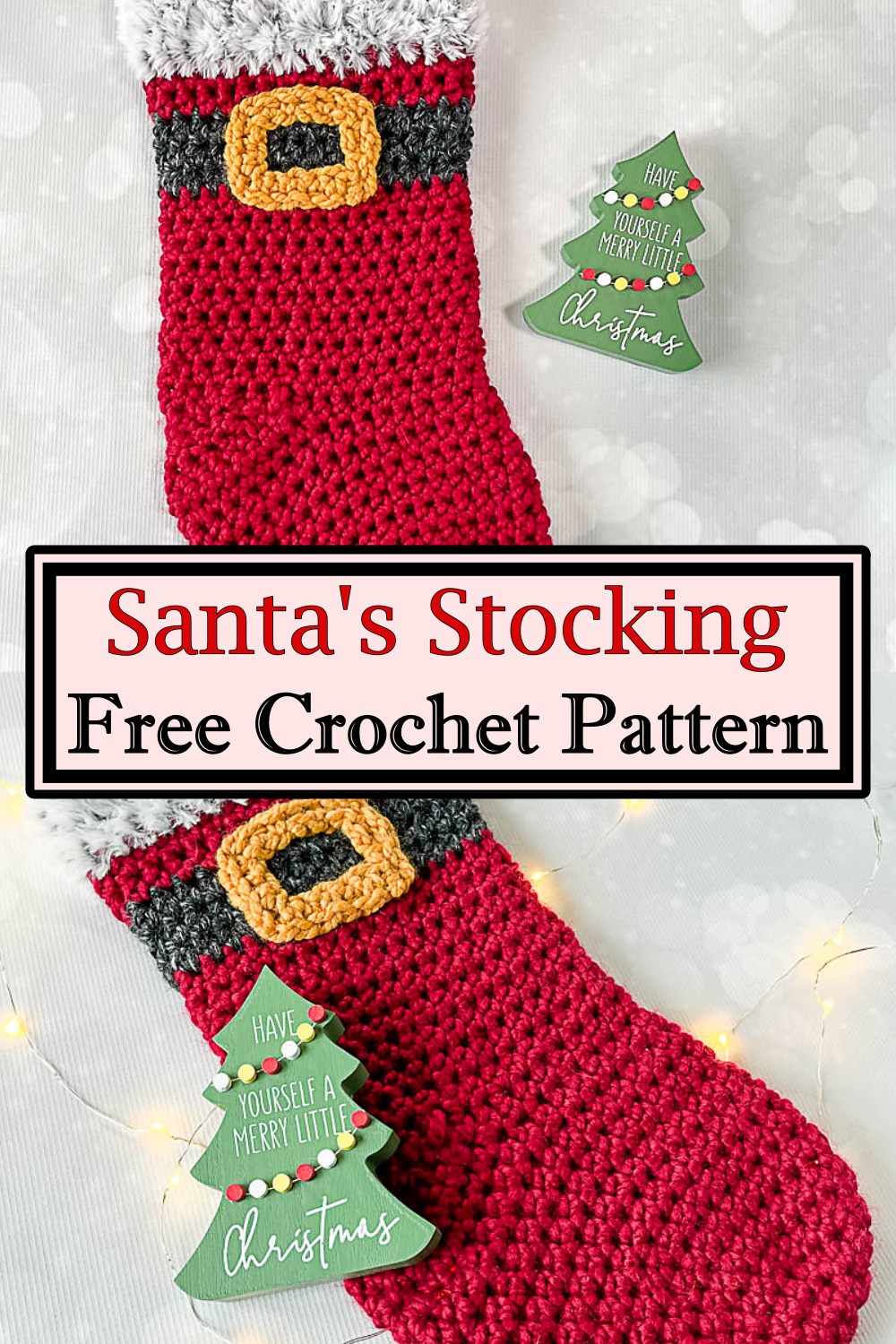 This crochet Christmas stocking pattern is perfect for using up your yarn scraps. This pattern is super customizable and can be made in any size. It has a lovely ribbed cuff that could be used for the handle of a mug cozy or another small project, too. The Santa's Stocking is easily personalized so that you can add your touch to it. It is the perfect gift for any little boy or girl who loves Santa!
Crochet Chevron Wave Stocking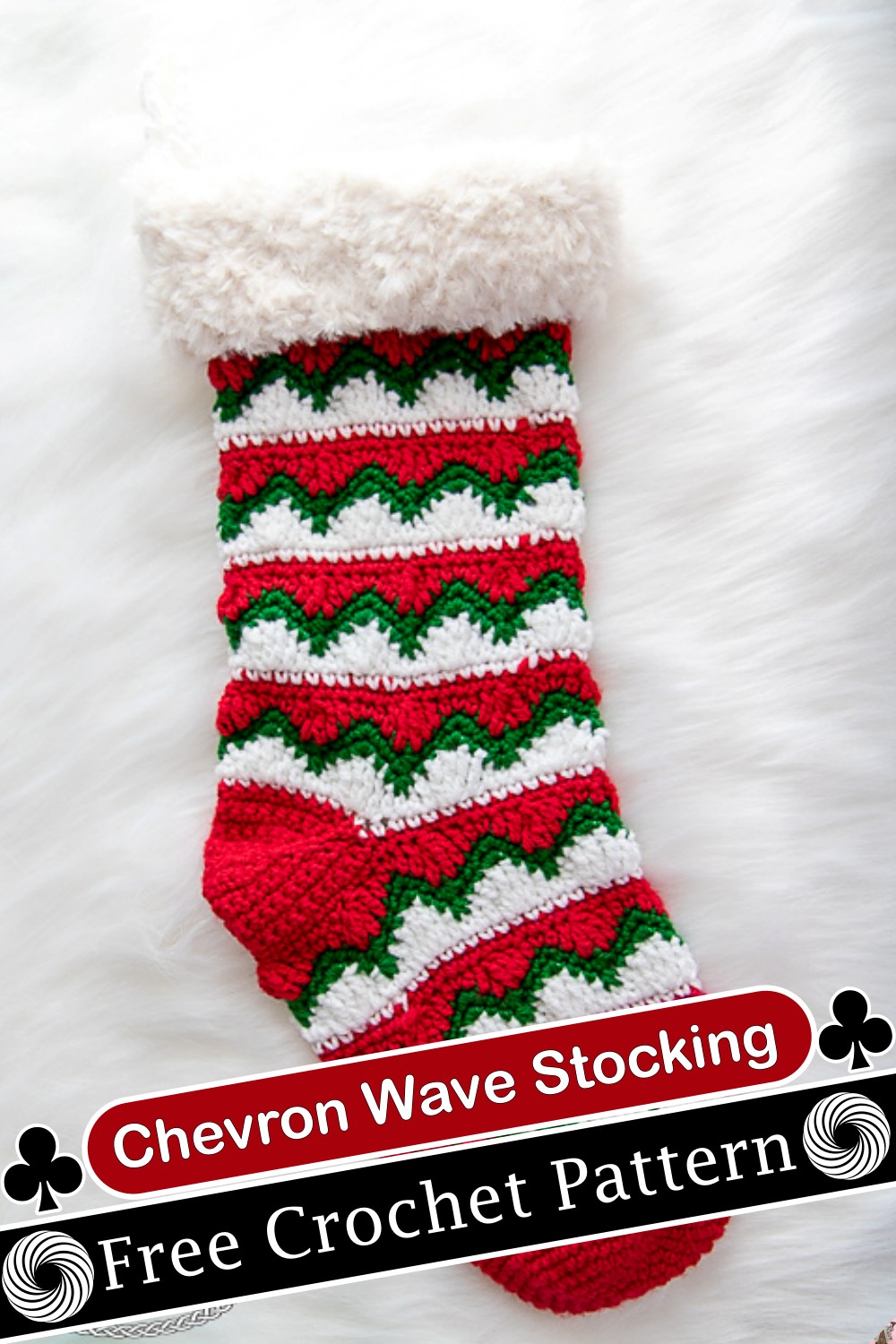 This crochet Christmas stocking pattern will make the perfect addition to your holiday decor. The Chevron Wave Stocking features a chevron wave design, making it the ideal gift idea for the techie, crafter, or baby on your list! This stocking is great for any age and will fit nicely, draped over a fireplace mantle or hanging from a doorknob. Make as many as you'd like for your holiday decorating needs! It is excellent for using up some scrap yarn and will make a lovely Christmas gift.
Classic Christmas Stocking Pattern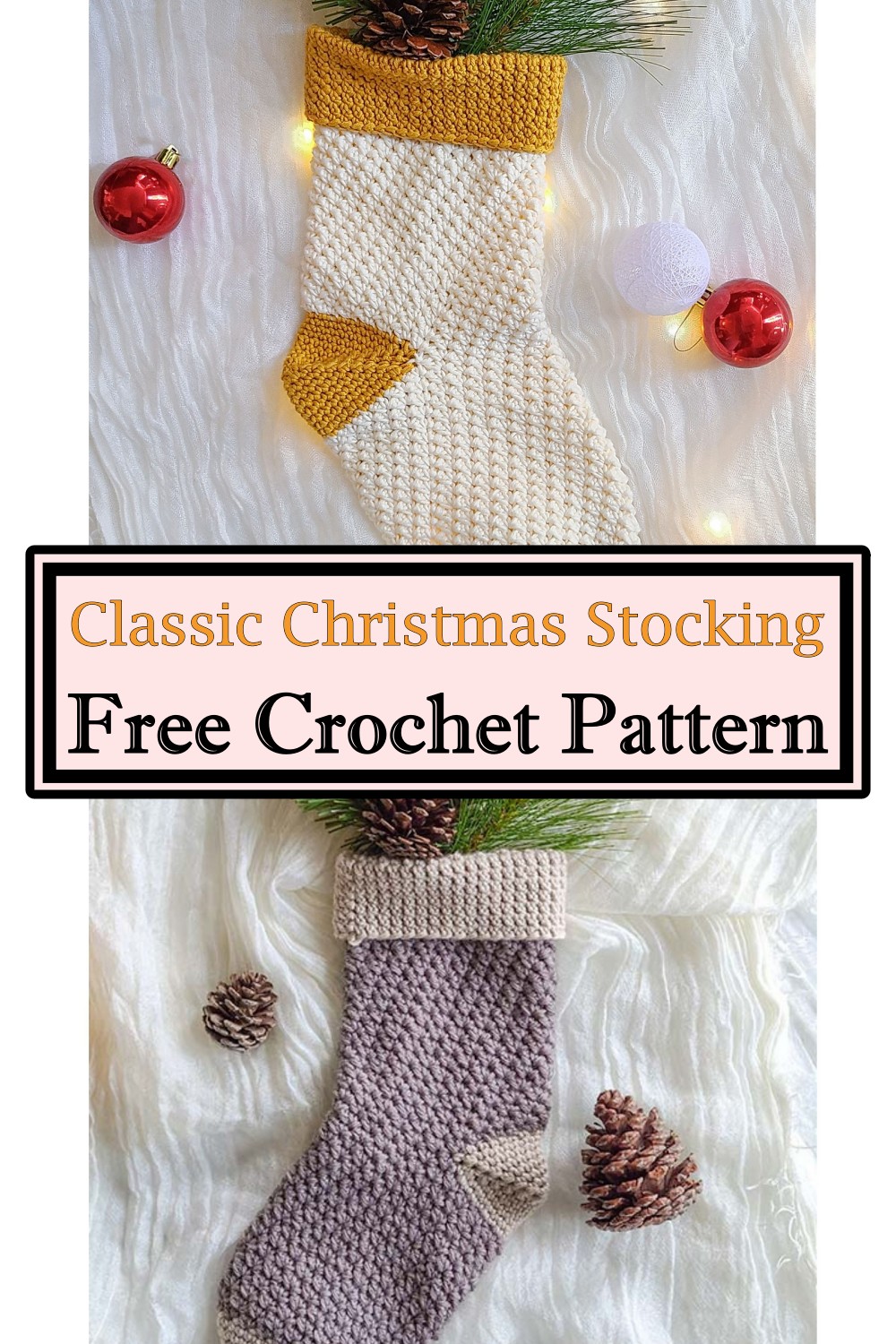 Whether you're looking for a quick project or something to do with your favorite yarn, this new Crochet Christmas Stocking pattern is a perfect gift for your family and friends. Crochet your own beautiful Christmas stockings using this fully adaptable pattern. Make a classic stocking, or add your twist with a whimsical color scheme! The design features many easy-to-follow instructions, detailed photo tutorials, and tips and tricks for beginner crocheters!
Granny Christmas Stocking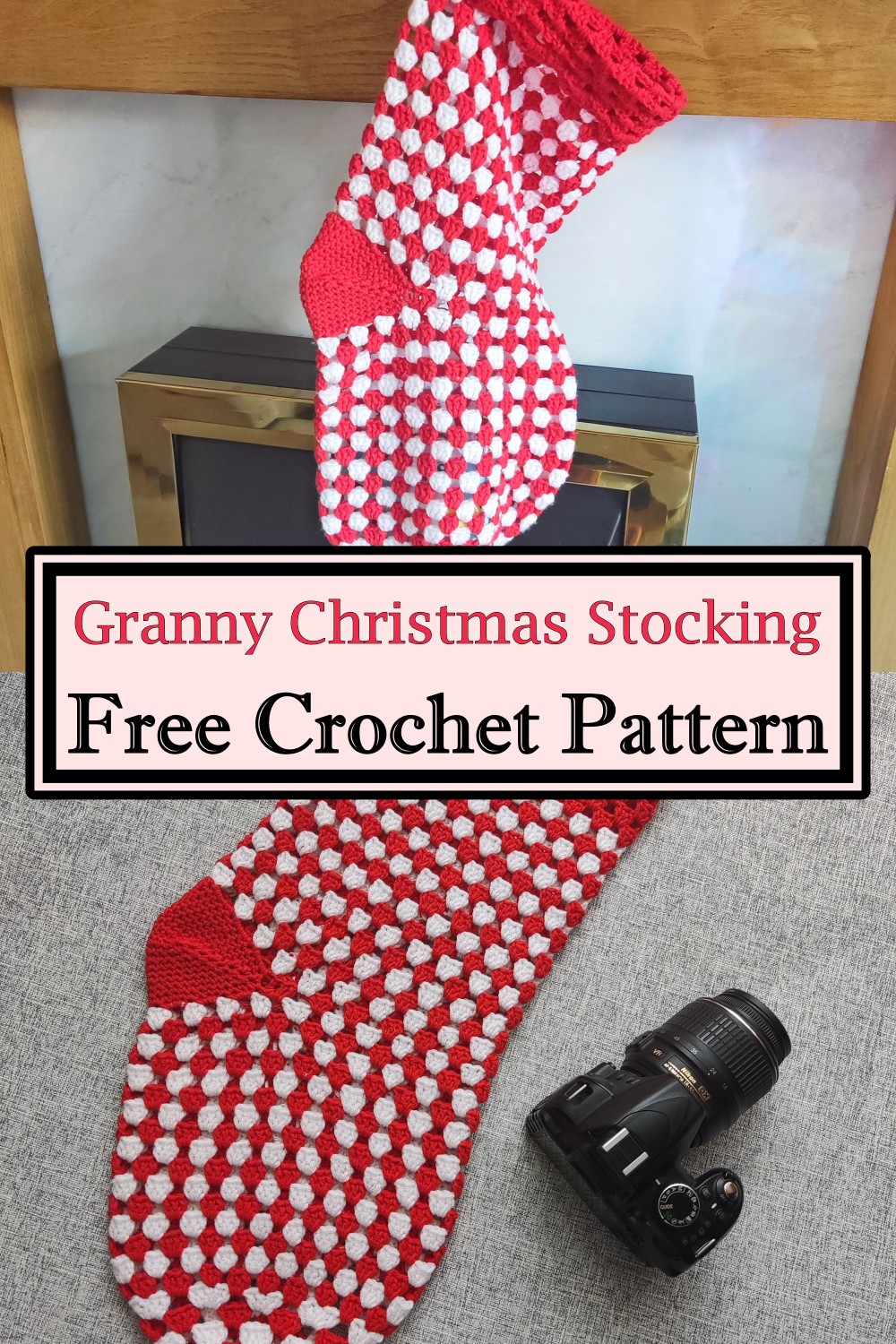 One of the most challenging and rewarding craft projects you can make is a crocheted Christmas stocking. This stocking looks complex, but it isn't when you get to know the pattern, which has been carefully designed to be easy to follow and simple enough for even beginners. After making one, you'll want to make many more of these beautiful stockings that will become your family keepsakes. This pattern works quickly, so a few evenings or weekends are all it takes to have your little one's new Christmas Stocking ready for gift-giving!
Crochet Berry Beautiful Stocking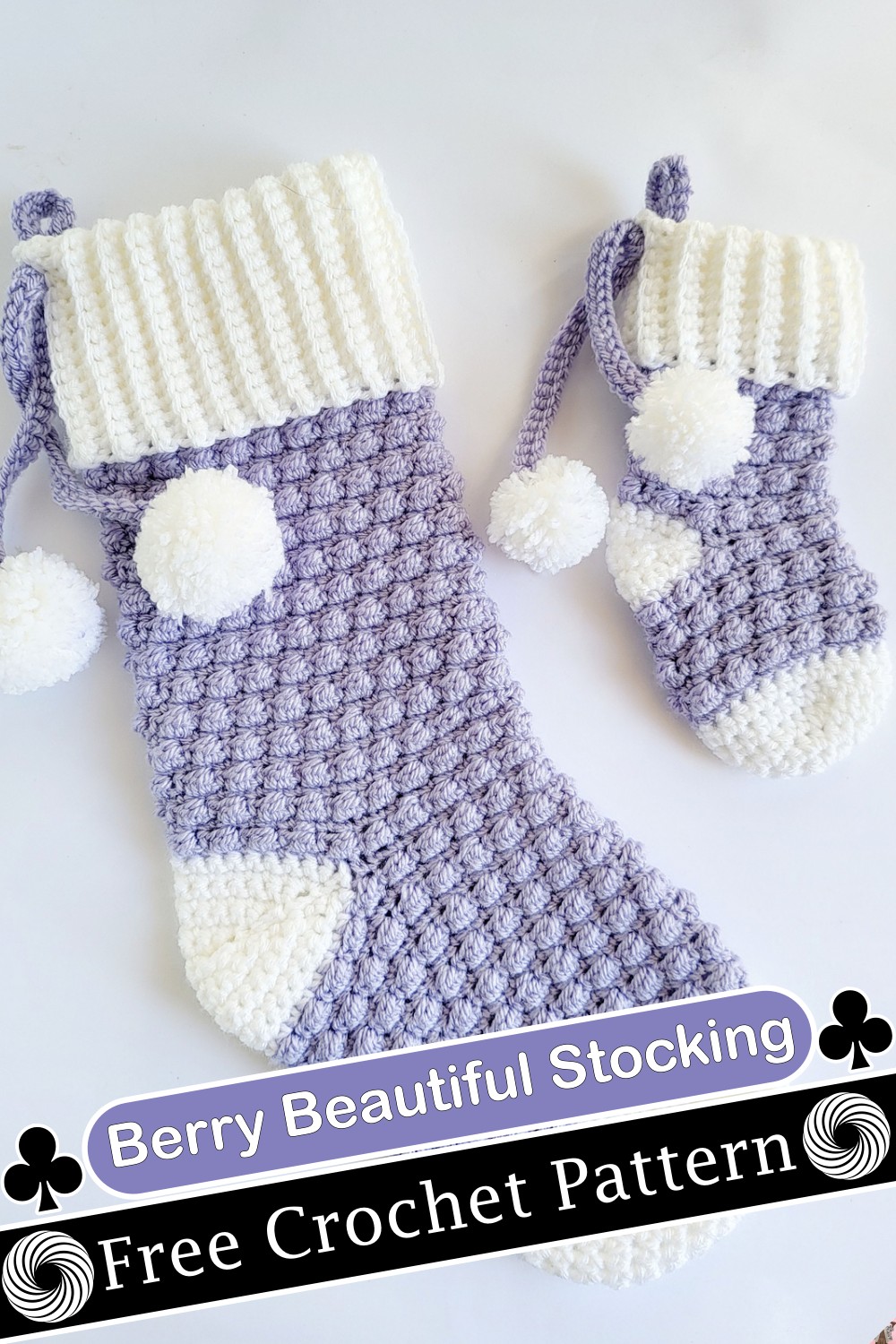 The Berry Beautiful Stocking is a great stash-buster project. It's perfect for using leftover yarn and quick enough to make it in time for Christmas. This beautiful crochet Christmas stocking pattern is sure to be a hit with the little ones in your life. This cute and easy stocking pattern will be a cherished holiday tradition for years to come. The Pattern includes details on making the stocking any size you wish, written instructions, and a complete color diagram showing every pattern step.
Boho Christmas Stocking
Crochet your way to the best holiday season ever! With this crochet Christmas stocking pattern, you can make a unique stocking that reflects the style of your home. Whether you want to go classic or embrace a modern twist, this boho pattern will help brighten up your fireplace mantel and celebrate the arrival of Santa on Christmas morning. This crochet Christmas stocking pattern is easy to follow with step-by-step photos and descriptions. This stocking can be made in any size and yarn for those who dislike counting rows. The design offers options for beginners as well as advanced crocheters.
Bobble Christmas Tree Stocking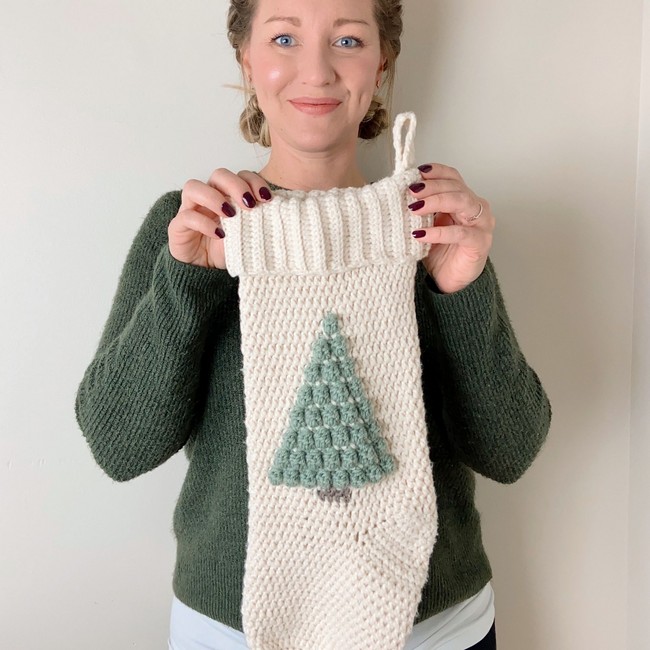 This Christmas stocking pattern is just the right size to hang on your fireplace during the holiday season or would make an incredible door-way decoration! Make this stocking in various colors, and create a unique work of art using different colored bobbins. This fun and easy Christmas stocking are sure to be a holiday favorite. The fun Christmas tree design will add cheer throughout the season. Create your own crochet Christmas Stockings with this easy beginner-level pattern!
Crochet Mini Stocking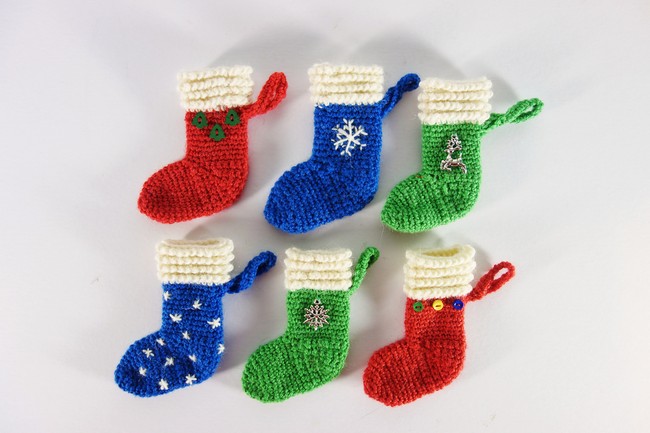 This crochet Christmas stocking pattern is perfect for your holiday decorating needs. This stocking will be an instant favorite item on your Christmas tree or mantle and make a great gift. With this pattern, you can make sure your Christmas will be merry and bright! This easy and simple crochet pattern for Christmas stockings is a great design for beginners. No fancy stitches are used. The pattern works quickly so that you can make these beautiful Christmas stockings in no time.
Eternal Dawn Stocking
This crochet Christmas stocking pattern is a beautiful way to celebrate the holiday season. It fits nicely over any fireplace, mantle, or wall hook and is a special gift for a family member or friend. So, Add holiday cheer to your home with the Eternal Dawn Stocking crochet pattern. This easy stocking will quickly become a favorite family tradition and has been designed to fit perfectly onto any standard fireplace mantle. This crochet pattern gives you step-by-step instructions to crochet your own Christmas Stocking.
Joyful Textures Christmas Stocking
Whether it's for Christmas or to decorate your mantel all year long, this beautiful stocking will be a perfect addition to your holiday decorations. This original pattern will allow you to crochet a joyfully textured stocking with a fun design element in the center. Your friend or family member will love the special hand-made touch that creates a warm and welcoming feeling whenever they enter their home. This stocking can be made with any color of yarn, so this project is perfect for anyone who wants a cheerful Christmas decoration.
Mini Stocking
Crocheting a stocking is a fun and festive family project that's easy for kids to learn. These mini stockings are quick and fast with beautiful results. Great for holiday gifts or as a unique addition to your own home. This pattern is appropriate for people who know how to crochet but is only beginning level in terms of stitches used and construction methods. This cute and easy mini-stocking pattern is perfect for placing under your tree as a little reminder of all the fun you've had this year.
Houndstooth Christmas Stocking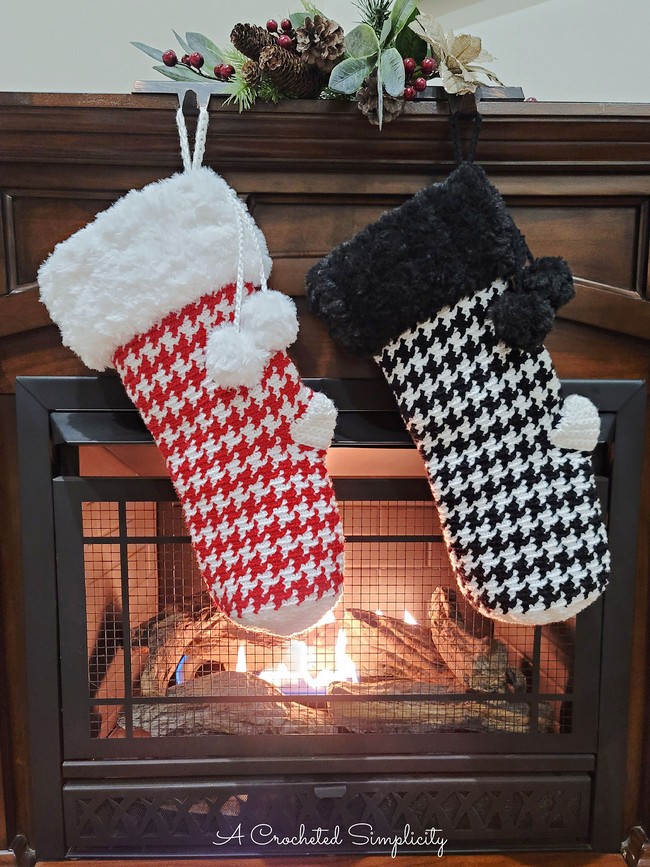 Enrich your holidays by adding a handmade touch to your traditions. Everyone in the family will love this crochet houndstooth Christmas stocking. It makes a fun and unique gift that the kids can "stuff" with treats and small toys or add to your mantle for all to enjoy! This Christmas stocking is a great way to add a personal and cozy touch to your holiday decor. So, Crochet this stocking pattern and fill it with your favorite treats.
Christmas Eve Stockings
This crochet Christmas stocking pattern will surely be a memorable keepsake for years to come! The stocking is crocheted in the round from the toe up, with a chevron stripe pattern and an embroidered felt embellishment at the top. Customize this design by changing colors and adding a personal touch to your stocking. This modern stocking pattern is a fun, quick project that all members of your family will enjoy.
Cranberry Christmas Stocking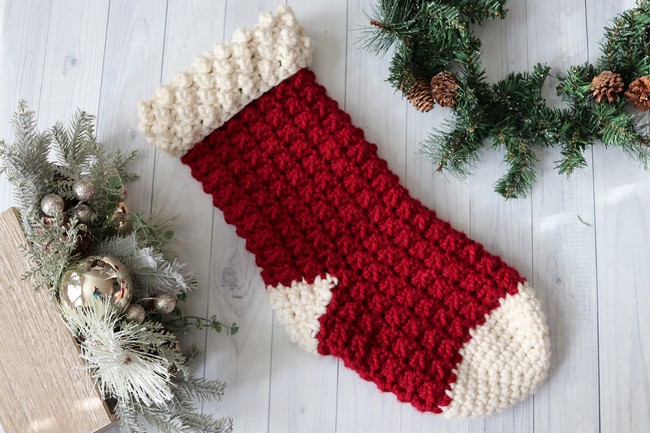 This Cranberry Christmas Stocking is a beautiful addition to your holiday decor, whether you are looking for something to hang on your front door or give as a gift! This is an excellent way to display your family's Christmas spirit. So, Create a beautiful Christmas stocking with this crochet Christmas stocking pattern for the particular person in your life. This easy-to-follow pattern is excellent for beginners and includes links to valuable tutorials for more advanced techniques and designs.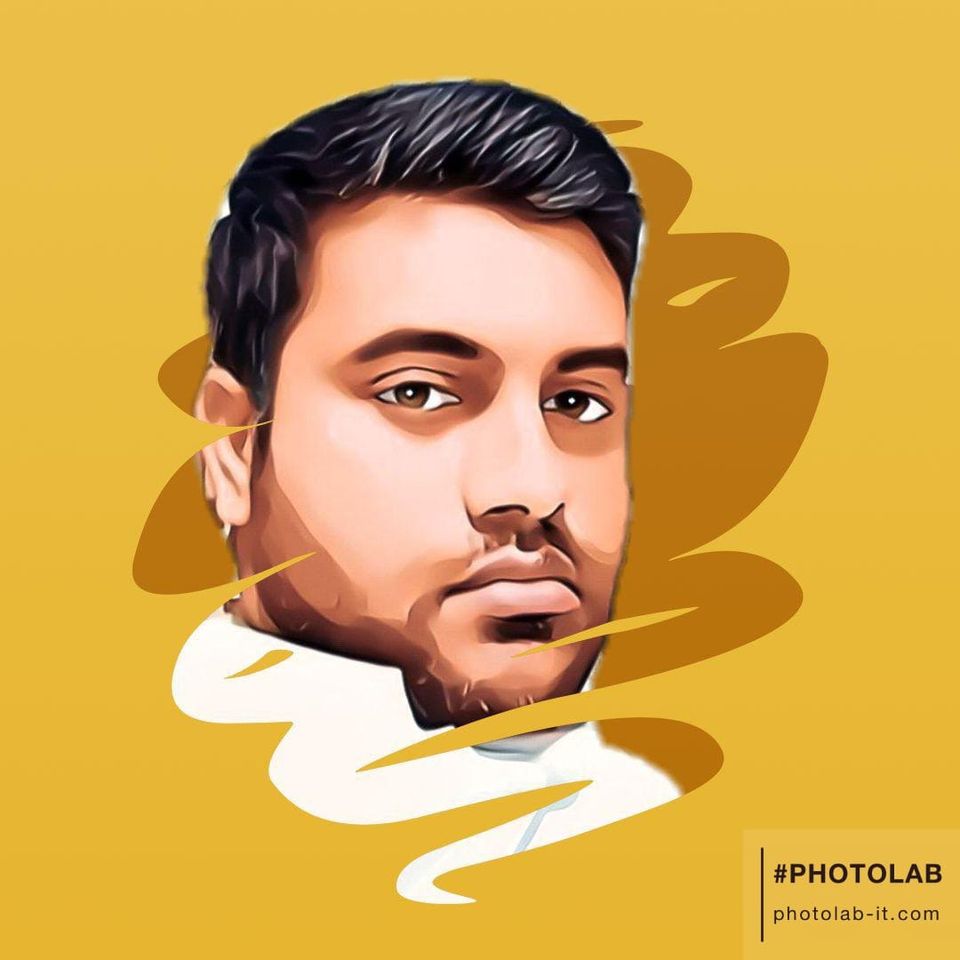 I am Raza, a crafts expert with 6 years of experience. I run this site for DIY lovers to provide the most exciting projects and ideas for your home, office, and everyday life. See More