Discover a wide range of crochet doll patterns from our best-selling collection. With these crochet doll patterns, you can make a special little girl or boy happy and enjoy yourself. There are so many different types of dolls to choose from, like porcelain dolls that look like antique ones, quick and easy crochet dolls, or even babies that will fit right in the palm of your hand. Get started now!
Crochet Doll Patterns: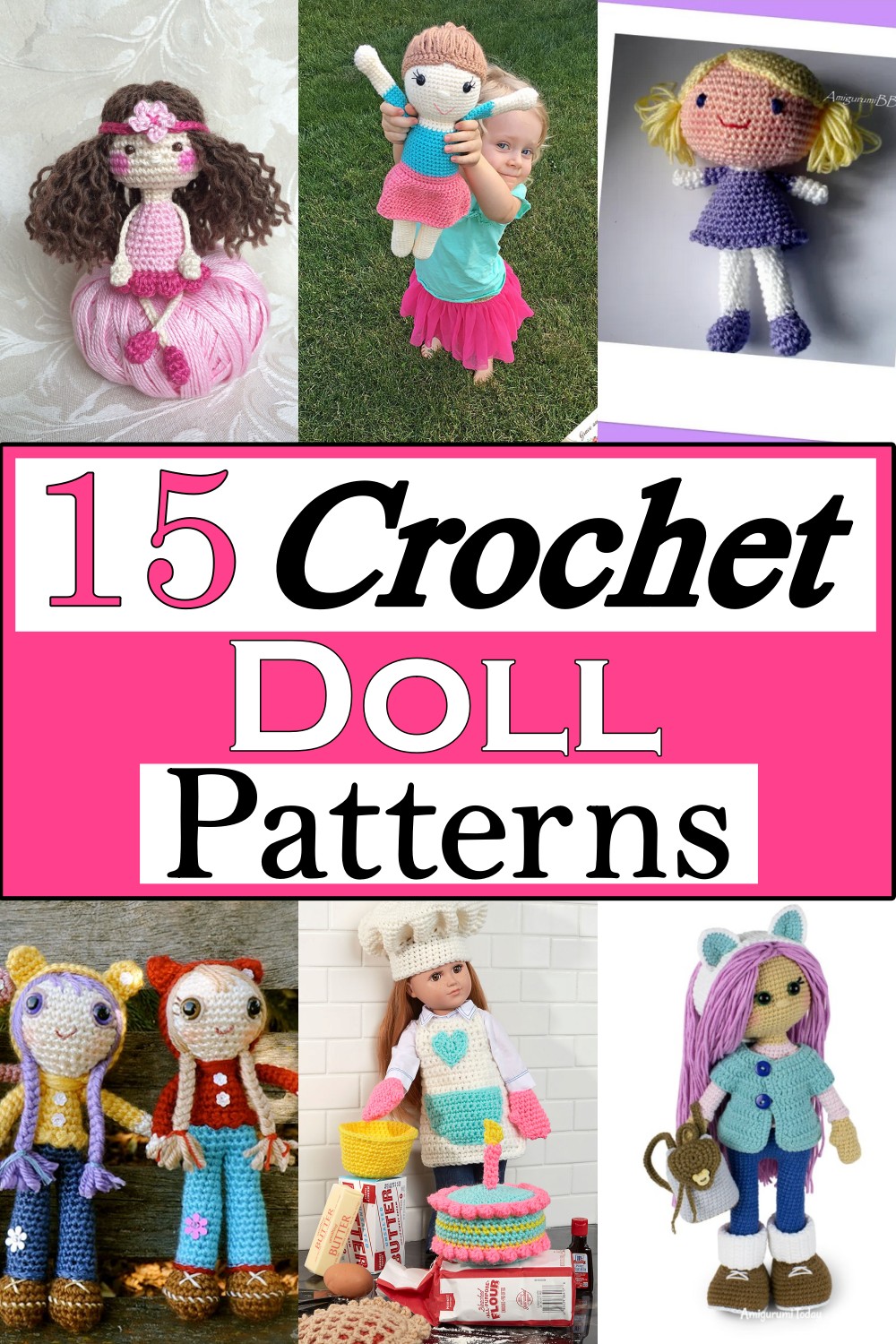 There are so many reasons why you should crochet a doll. Studies have probed some benefits of doll play for children. Here are some of them: It helps in the development of emotional recognition and emotional expression, which are essential for relationships with others. Doll play allows you to understand the other person better as you can pretend they are of different age, ethnicity, gender, or culture. It will be an amazing toy for your kids, who will love to play with it.
Besides that, it would also be an excellent decoration in your home. You can decorate any corner of your house, including a room or office, with such a lovely item and always smile when you see the result. If you want something more precious, you may try a handmade doll, which is more complex than a regular toy and requires more skills, but the result is worth all effort!
Baking Chef Doll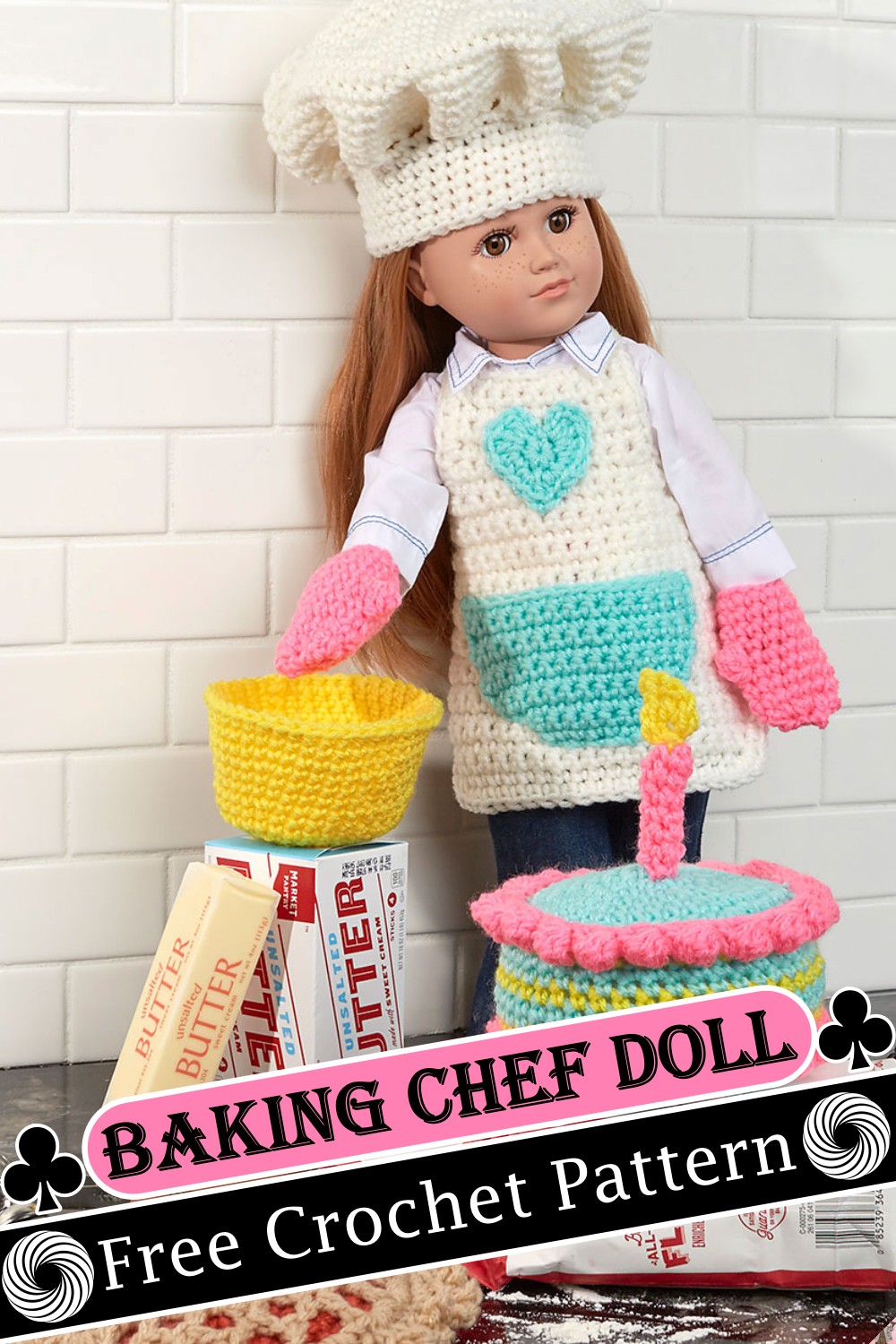 Create a beautiful and imaginative play scene with this crochet set for your 18" doll. This handmade oven mitts, chef hat, mixing bowl, and cake baking kit are specially designed to provide hours of pretend play fun! A full cookware set is included a mixing bowl, rolling pin, spatula, cake spatula, lemon squeezer, and a wooden spoon. The doll wears a crocheted apron, hat, and oven mitts are perfect accessories for any young chef!
Lylah Doll Rosie
The Lylah crochet doll is a loveable, adorable little girl that you'll be able to customize to look any way you like! She's perfect as a home decor piece or a gift, and she comes with instructions so you can make her in whatever color or style you'd like! It will be a kid-friendly crocheted doll to learn a new hobby in crochet. The Lylah doll pattern is also fully compatible with similarly sized dolls such as Amigurumi Miniatures.
Doll Dress With Buttons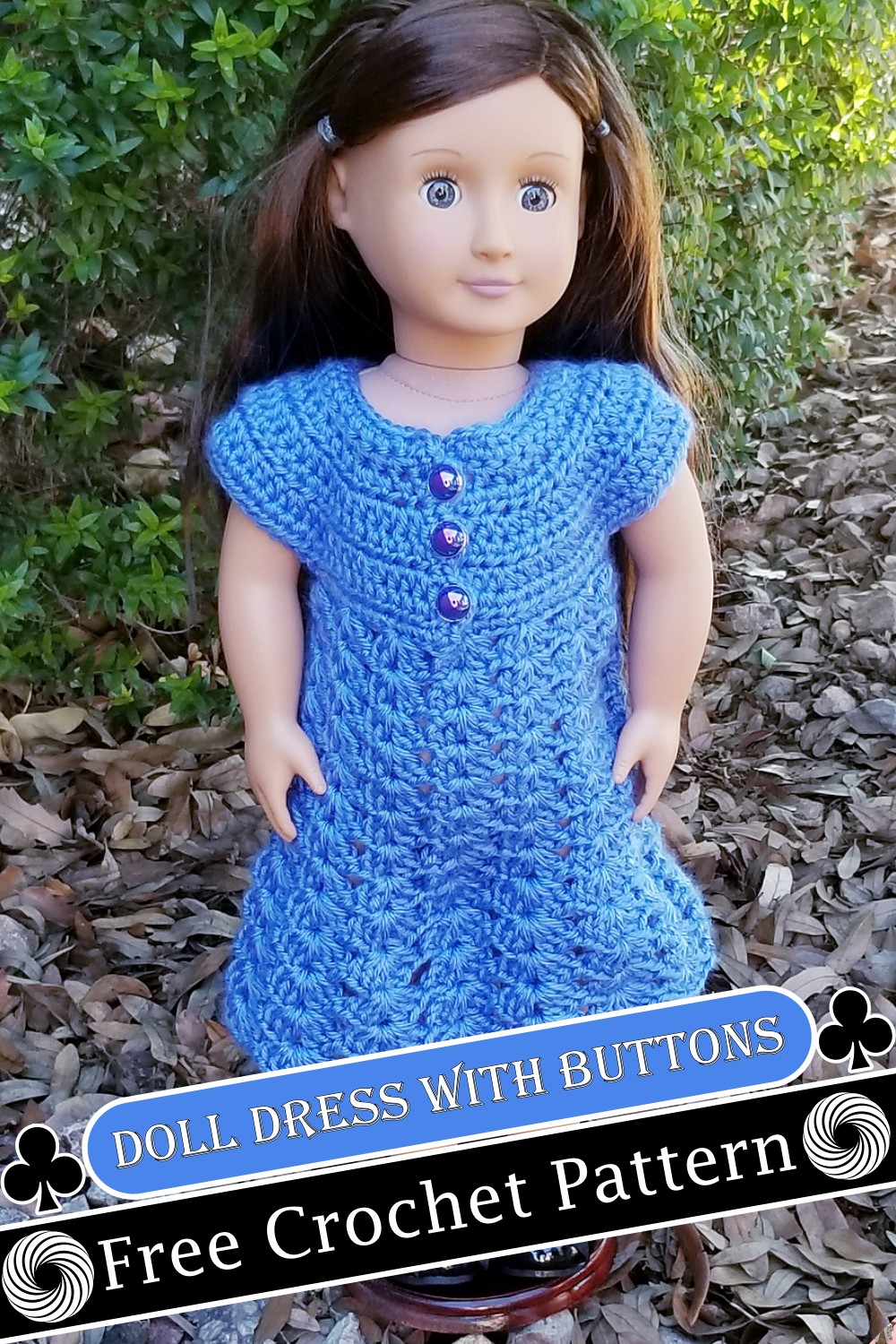 This crochet doll outfit is the perfect project for fun, creativity, and relaxation. It is quick to make and uses simple stitches: single and double crochet. The dress has long sleeves, but you can change that if you like a sleeveless style. You will have to reduce your gauge by one size or so from what it would be with this yarn. The doorbell rings, and your little doll is off on her new journey! Add a few buttons to make it super sweet, or leave her as is.
Mermaid Doll Outfit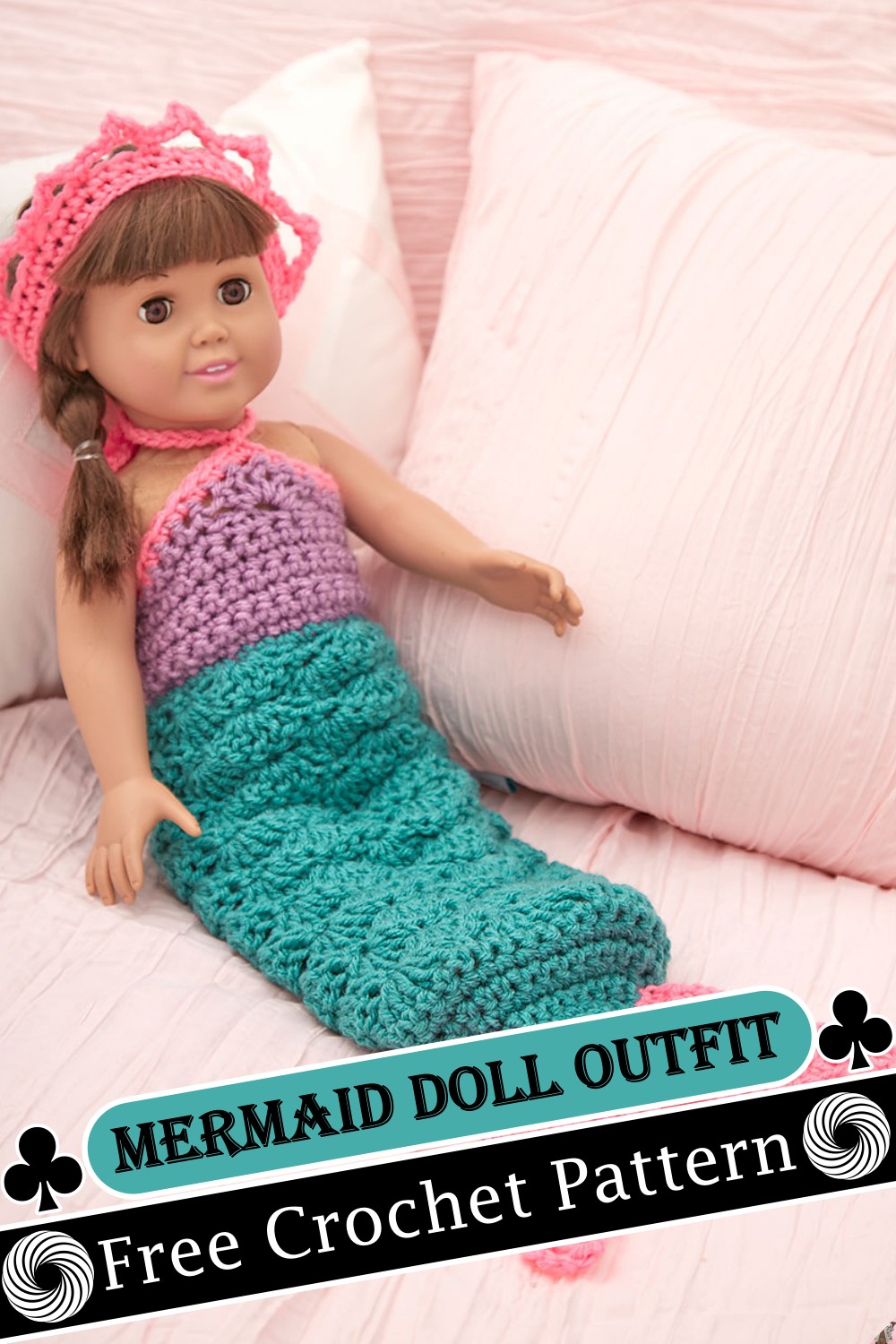 The Mermaid Doll Outfit is a delightful crochet pattern that features a mermaid and her finned friends. This crochet mermaid outfit adds a touch of seaside chic to your doll collection. The shell stitches are worked on a soft cotton thread which feels great against your little one's skin, and the colors are bright and beautiful. The pink fin is made from tightly crocheted folded scallops that resemble fish scales. These shell stitch crown with two yarn ties adds just the right finishing touch!
The Friendly Grace Doll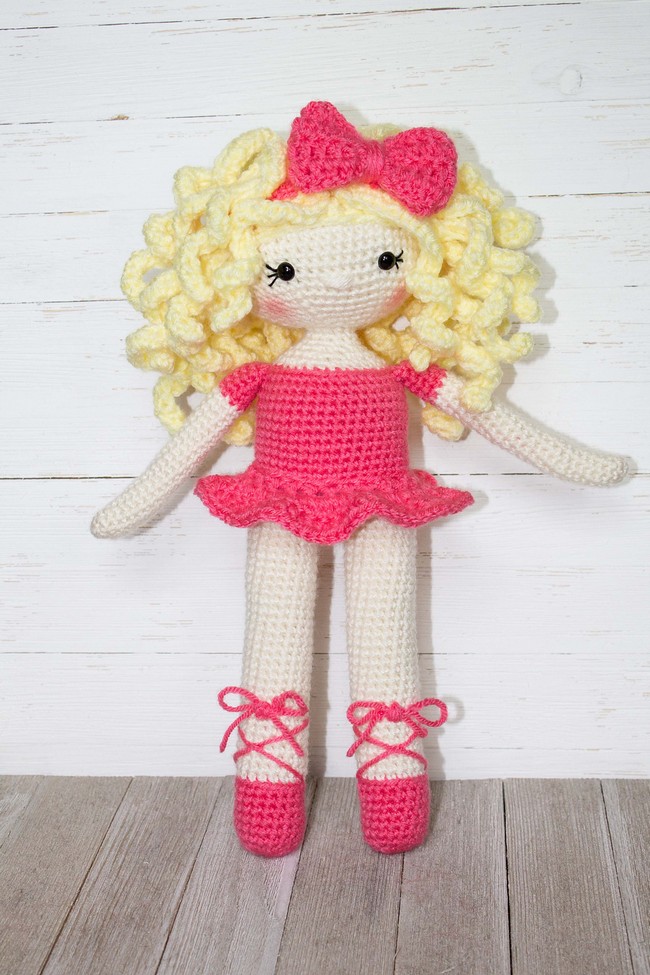 Make your Grace, who dreams of becoming a ballerina, in this seamless crochet pattern. The dress and shoe templates and a tutorial for easy doll hair attachment are included, so you can give Grace the look she wants. She has long hair that can be styled any way you want! The pattern comes complete with pictures for each step, a tutorial for attaching doll hair in three different ways, shoes, and Grace's darling outfit.
My Doll's Easter Frock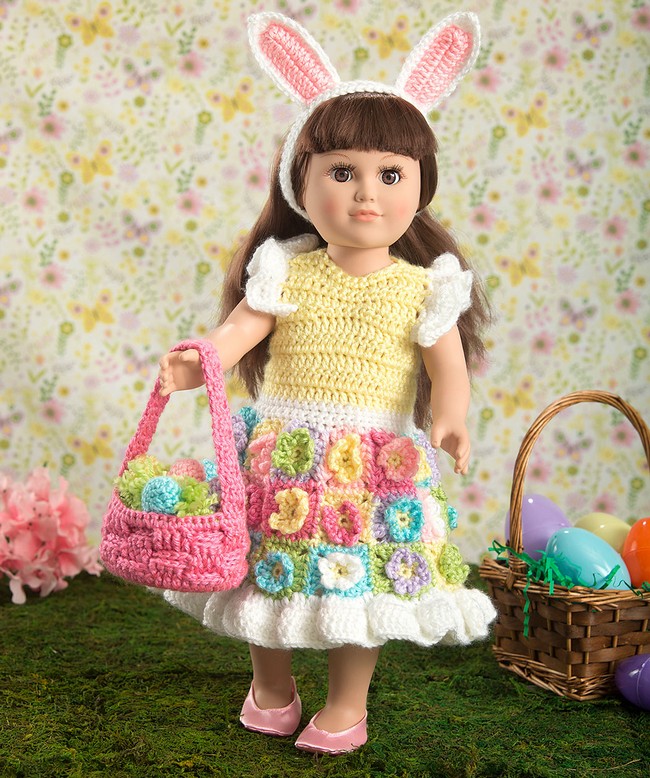 Create the perfect Easter ensemble for your 18" doll to wear during the festive occasion. This sweet ensemble includes a dress with a pretty floral skirt, a headband with bunny ears, and an Easter basket filled with colorful eggs. Matching accessories are included as well. It will be a stunning masterpiece for your kid's toy collection, and I hope you will fall in love with it, it can also be a great masterpiece for your loved ones, and I hope you'll fall in love with it.
Graduation Dolls Amigurumi
If you have a graduation ceremony, you can crochet this little Amigurumi Doll as a gift. This is an easy pattern so that anybody can make it, and it would be excellent if you are a beginner. You have to crochet the body, dress, and hat, making it very easy to make. This doll would also be great to customize with colors matching your child's graduation theme! You will need two skeins of cotton yarn in the color of your choice, 14 mm safety eyes, 6 mm safety nose, and pipe cleaners or wire for the hair.
Tonton Doll English Pattern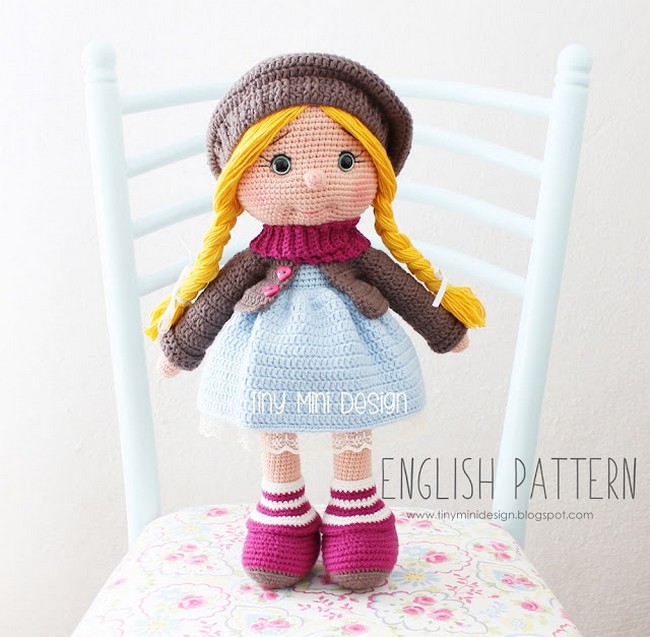 If you want to do this easy project, this doll pattern can be your best choice. You will learn how to crochet an elegant crochet doll with a nice small hat at the same time so you can easily make it for your baby or granddaughter. This crochet Tonton doll English pattern will help you to make this doll very easy. You have to need cotton yarn; you can also change the color. This little doll looks like a bit of barbie. The eyes are also cute and made from yarns.
Lady Amigurumi Doll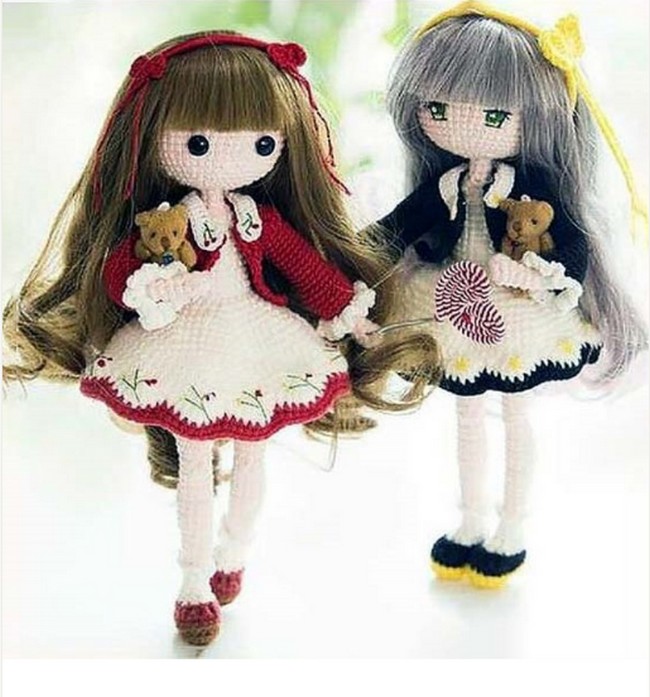 This lady amigurumi free crochet doll pattern is easy to crochet. You can finish it in a short time and with a small budget. Just you need cotton yarn, a hook, and this pattern. This lovely lady amigurumi doll will also be a wonderful addition to your collection. Featuring beautiful long hair and intricate details, it is sure to turn heads at any location. It is made with the most adorable yarn, making it a perfect gift for friends and family members!
Molly Doll Free Crochet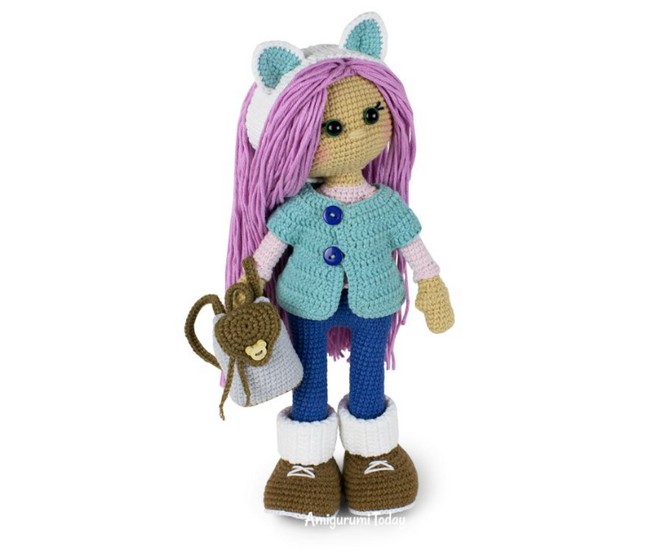 Molly doll is one of the best crochet dolls you can make easily by yourself. It is a simple body pattern so that anyone can make it in their spare time without any problem. A beautiful doll crocheted with pink yarn looks so perfect and charming with big eyes, a bow on its head, and a dress with a flower pattern in it. This doll is so easy to make, that it can be an excellent first project for those wanting to learn how to crochet. It's also great for anyone looking to create something special and unique.
Primrose Doll Amigurumi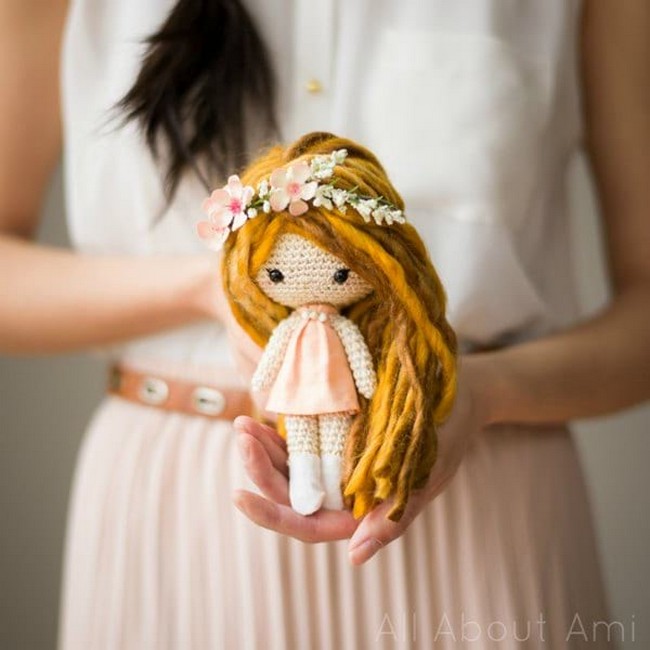 This is a cute doll to make for your little girl. I am sure she will enjoy playing with it. You can make this a gift or present to her or someone else. It is easy to crochet and especially for beginners. I have used pink and black, but you can change it according to your taste and choice. You should need cotton yarn to crochet this doll. It will be a great masterpiece for your home decor, and I hope you'll surely admire making it.
Crochet Amigurumi Doll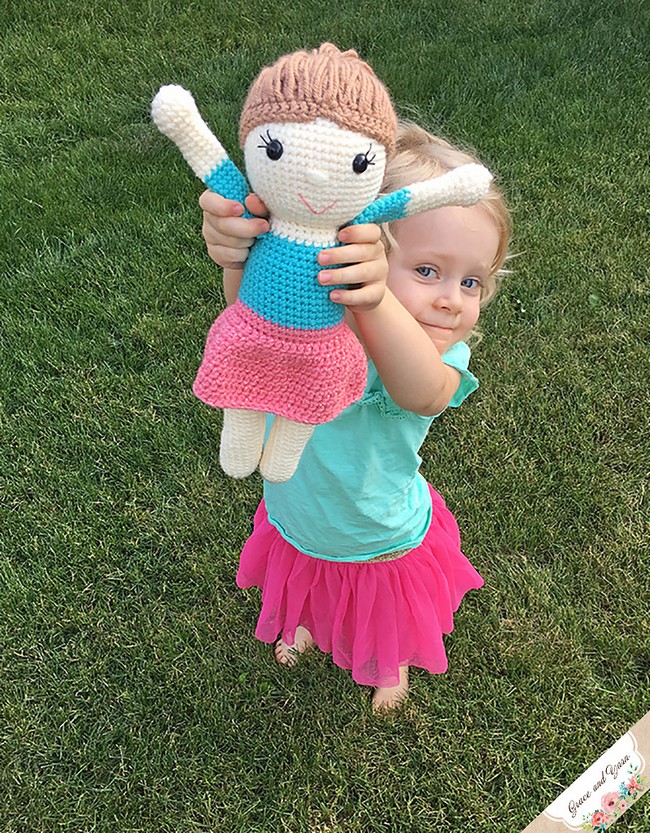 This elegant doll will surely be a perfect partner for your girl when playing alone. You can use cotton yarn and a brown skein for the cap. It is up to you to change the color, or you can use it as is. The main feature of this amigurumi doll is its matching with little barbie, which makes it even more attractive. You can make this doll any color you like and change the pattern to make it your own. The embellishment options are limitless. This project will keep your hands busy and help you work out those winter blues!
Free Crochet Bb Dolls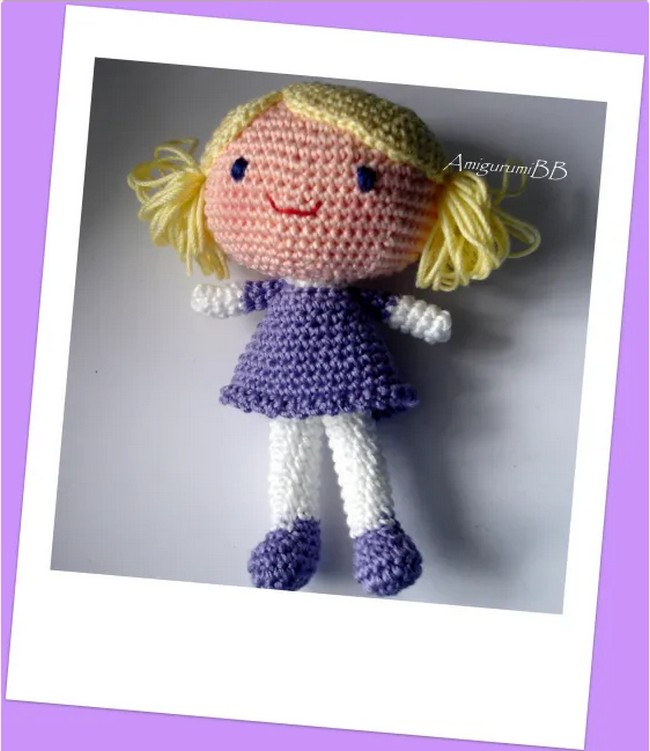 Who doesn't love a cute baby doll? This sweet toy is perfect for little hands and can be crocheted in just a few hours. It features an elegant design that will make your little one happy. The cotton yarns used are soft and lightweight, so babies will enjoy playing with them and won't get too heavy if you like to take them along with you. This pattern is suitable for beginners who want to create soft toys. This is an easy-to-crochet baby doll that is a good project for beginners.
Crochet Doll In Bear Hoodie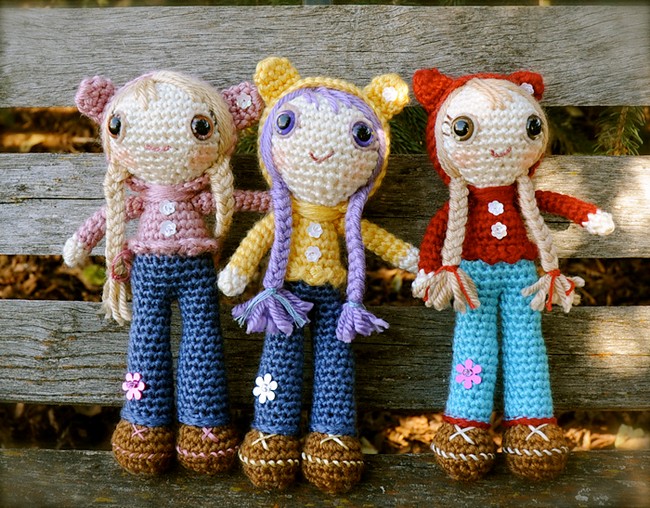 This bear hoodie-free crochet doll pattern is such a lovable, cuddly-looking thing. This little doll's style reflects its creator's taste and character. Make it for yourself or gift it to someone as a symbol of your love. This bear hoodie crochet doll can be displayed in any corner of your house or office. The little teddy bear looks just like a real bear and is perfect for those who love sitting near the mirror.
Cute Amanda The Little Dolly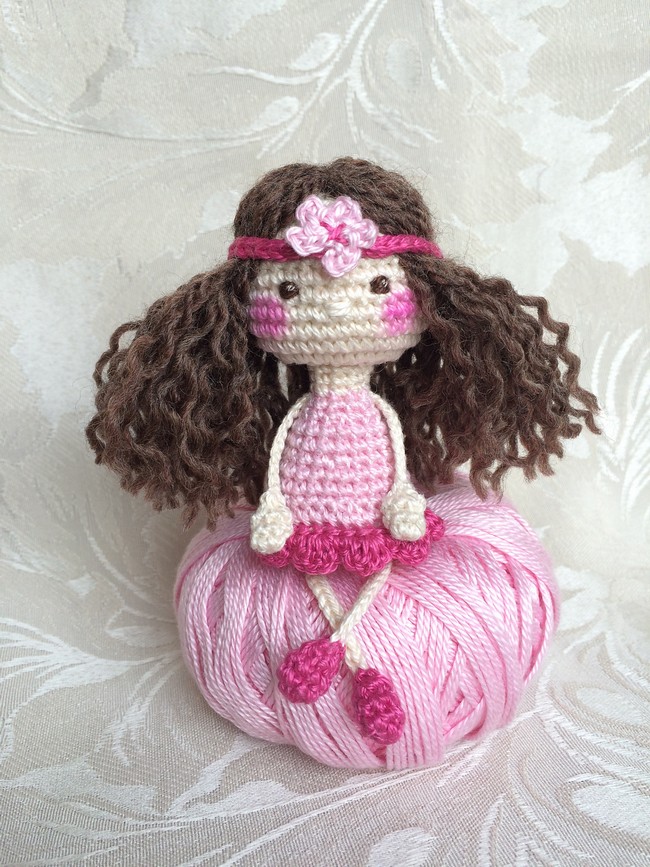 The Amanda, The Little Dolly Crochet Doll, can be made in 30 minutes or less. It is a beautiful, versatile, and fun project for beginner crocheters. Using worsted weight yarn, this quick-to-crochet doll stands about 11" (28cm) tall; her dress is fully-lined for extra softness against delicate skin. It would be a great pattern for you if you are new to crocheting and want a fast project for your child. The instructions are easy and clear, so any beginners can easily understand the method. You can make Amanda in any size by using yarn of your color.