Sewing patterns for pants are a great place to start if you're new to sewing and want to try something simple. The best part about sewing your pants is that you can choose your fabric and customize the fit to your body type. Pants are a staple in most women's wardrobes, so it's good to learn how to make them yourself! With these free sewing patterns For Women's Pants, you can create trousers that fit well, look good, and last for years. Sewing pants can be intimidating at first, but once you get started, it becomes second nature. You'll never want to buy store-bought pants again!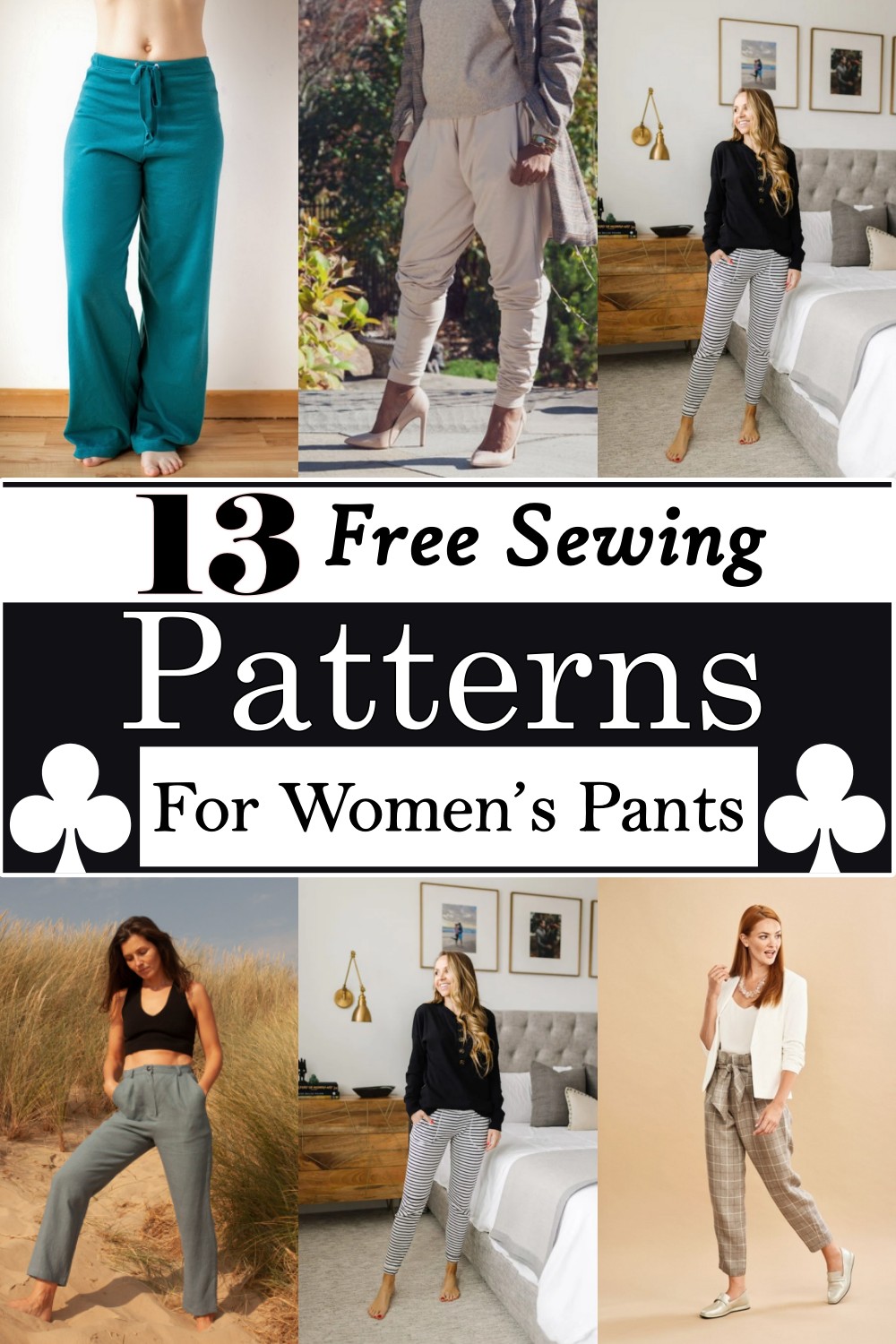 Because pants are so versatile, they're one of the easiest items to sew for yourself. One of the best things about sewing your own clothes is that you can save a lot of money. If you have a good fit and like a design, you shouldn't have to buy another pair of pants for as long as they hold up. While it's easy to find patterns for jeans, shorts, and skirts, there aren't many free sewing patterns for women's pants out there, but we've got thirteen of them right here!
Are you looking for some inspiration? Check out this list of 13 free sewing patterns for women's pants that might just be what you need!
You Can See: 19 Free Maxi Dress Patterns For Stylish Look
Wide Leg Culottes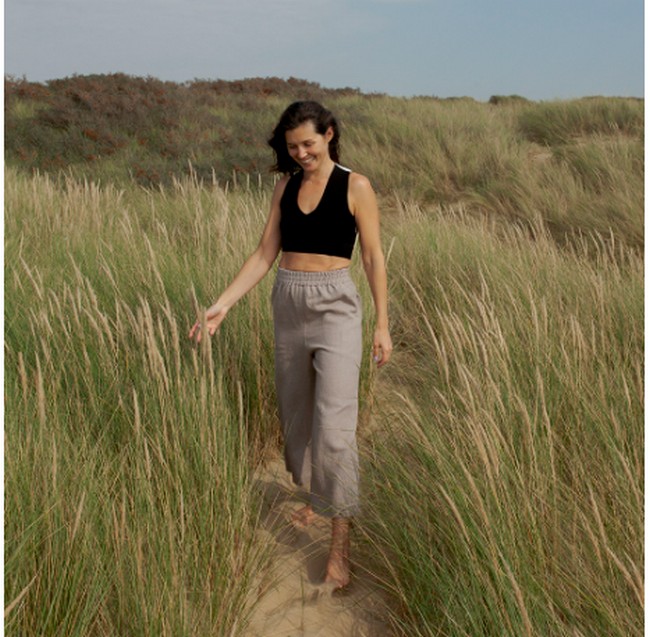 These DIY wide-leg Cullotes are the ultimate in comfort. They're so easy to make, you could have a new pair every week! Made from fleece fabric, they are very lightweight and ultra warm at the same time. With a roll cuff at the bottom, these pants almost look like sweat pants, making them easy to style with any outfit combination you can think of. Made out of comfortable material and should last many years if properly cared for.
by FabricsStore
Basic Yoga Pants
You can wear yoga pants anytime and anywhere, whether going to the gym, to work or even out at night. They're great casualwear and make any outfit look more stylish. The best thing about these DIY yoga pants is that you create them yourself. When you want to create your pair of yoga pants with this DIY, don't forget that it only takes a few easy steps! You'll learn how to make your yoga pants with eyelets or buttons.
by Birchfabrics
Make Your Own Pants Pattern From Your Fave Trousers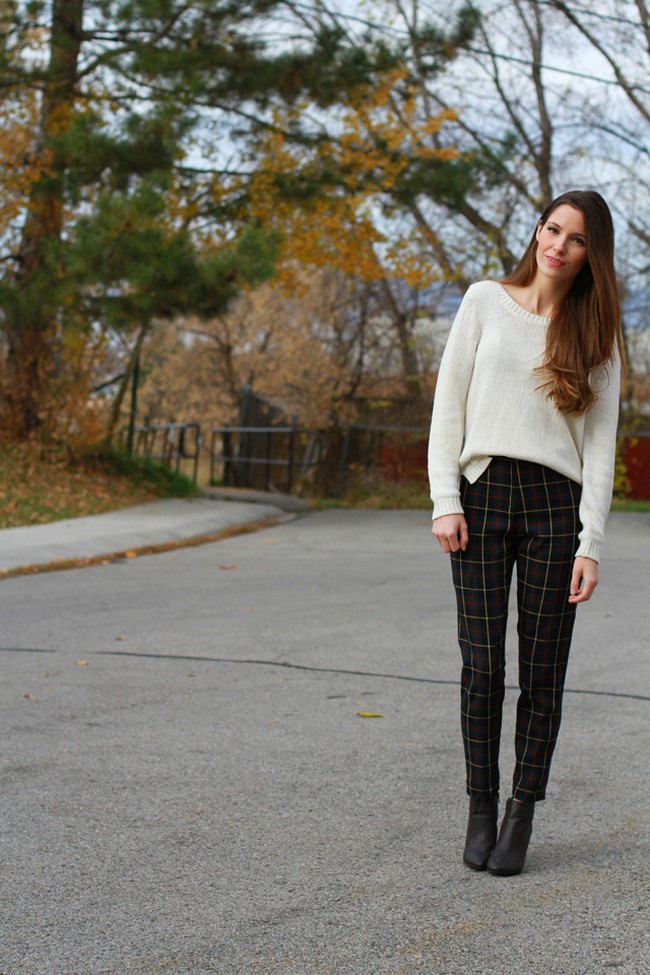 It's easy to make your pants with this pattern! Trace around your favorite pair of trousers, take measurements, cut out the pattern, and stitch them together. In no time, you'll be wearing your tailored trousers. You'll be surprised how easy it is to create an upcycled piece that's one-of-a-kind. It's great for those who want to recycle their old clothes and make them new again! This pattern gives you the extra comfort you love in your favorite day-to-day clothes, and at the same time, it looks very classy. Combined with high heels, blazers, and other feminine pieces, these make for a great outfit that you will surely enjoy wearing!
Harem Sweatpants
Do you feel like having a hip-hop vibe in your house? Are you looking for pants that can bring back some memories of the 90s? Harem pants are a great way to achieve this! These pants feature a dropped bottom and cuffs that make it very easy to have a relaxed look. The pants are great for casual wear while exercising and just hanging out. They have a very relaxed fit and can be made in different colors as you wish.
Brya Pants
Are you looking for something to spice up your autumn wardrobe? Look no further; this Brya Pants is the one for you. These pants are the perfect answer to a stylish, casual look. Whether lounging around the house or going out on the town, these pants will fit any activity you throw at them and still make you feel like a million bucks. They are simple to be worn with a sweater and boots during the day but can also be paired with formal wear for a night out.
by Moodfabrics
Formal work pants with zipper fly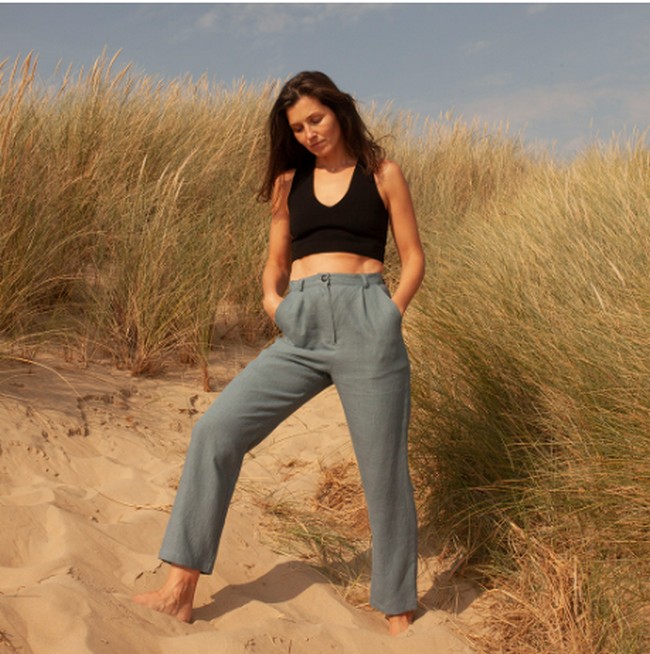 Inspired to make your patterned pants? This pant pattern is perfect for anyone who prefers classic, professional-looking clothes. To make it more casual, skip the belt loops and add buttons. Or, make them edgier by adding an embroidered motif. It's perfect with a blouse or shirt, or wear it alone with a great pair of heels. You'll be happy to wear this one pair every time you step out the door.
Wide Leg Pants With zipping And Button Closure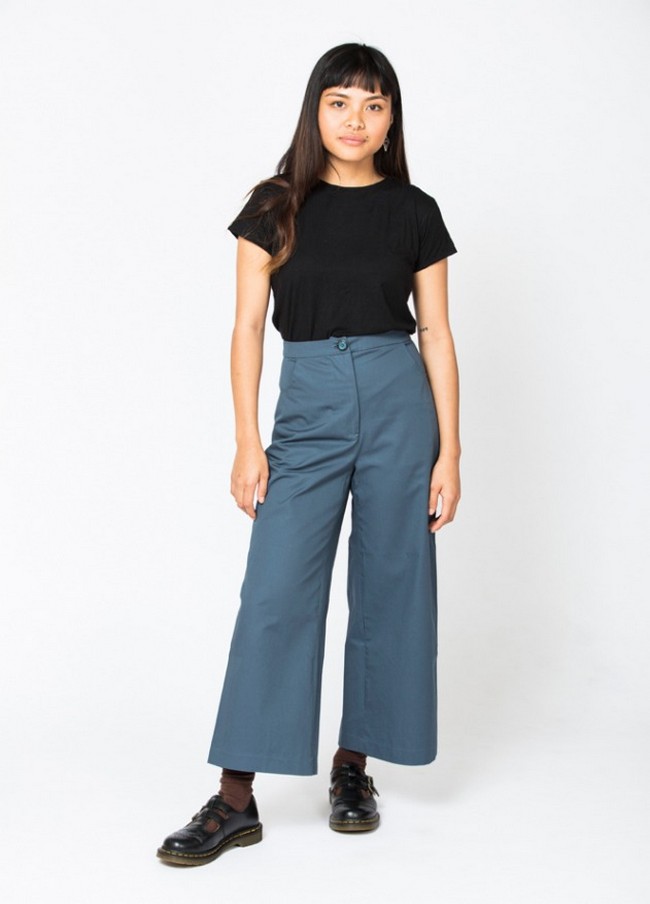 With these instructions, you don't have to be a fashion designer to make your unique pair of wide-leg pants! With them, you can create every aspect of your ideal pair of formal wide-leg pants in a matter of minutes – from choosing which fabric to use and adding the perfect finishing touches to matching buttons and zip-up closure. You can make many pairs as you wish too - there's no limit. This project is perfect if you're new at sewing or want to expand your knowledge!
Paperback Pants With Zipping
Paperbag pants are a hot design trend that doesn't look like anything complicated to make. It's surprising how much character and personality a pair of paper bag pants can add to an outfit, with their elegant pleats and neatly crafted zipper pockets. These pants feature belt loops and a belt made from the same fabric as the pants, so you can pick out whatever make-your-own pattern self-drafted pieces you want for yourself. You can use these instructions to create unique styles for yourself or your friends.
by Sewmag
Leggings
Are you looking for a unique pair of leggings that can keep you warm and stylish simultaneously? Then make your pattern leggings! With these leggings, you don't need to worry about them being see-through or stretching out over time. You can have fun choosing your favorite colors, patterns, and shapes to create a truly one-of-a-kind pair of pants. You can use these leggings in many ways, making them a key piece of clothing in your wardrobe, from going out on the town, working out at the gym, or simply lounging around at home.
by Moodfabrics
Comfy Lounge Pants
Get ready for the lazy days of summer with your comfy lounge pants. These pants are made from a light fabric that is soft to touch and comfortable to wear! These comfy lounge pants will be your new favorite thing. They are perfect for lounging at home and running errands, featuring an elastic waist, drawstring, and pockets. The waist drawstring allows you to adjust them perfectly, while the pockets make it easy to carry your phone and music player.
by Merricksart
Knit Lounge Pants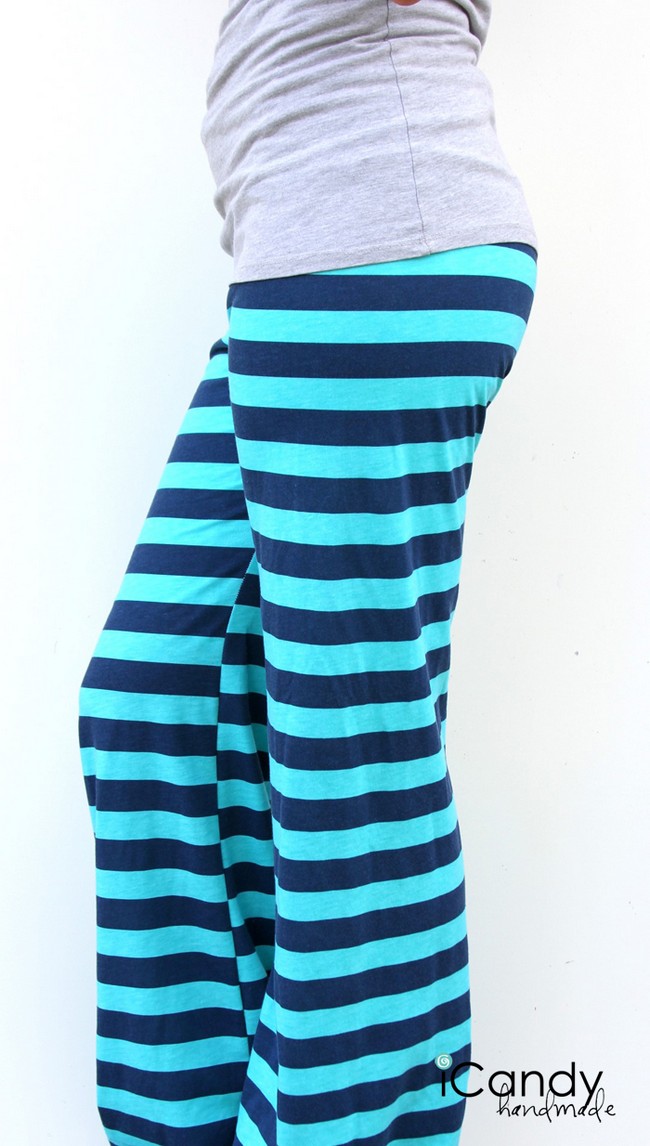 Do you enjoy relaxing in the house? If so, you'll love these Knit Lounge Pants. Made of 100% cotton with a generous fit, these pants are soft and stretchy, making them ideal for comfort. They may look like knit leggings, but they're not tight or restrictive—they're just snug enough to hug your curves while letting your body breathe. Perfect for wearing year-round, they have an elastic waistband that allows for movement and comfortability during wear.
Shirred Pajama Pants
Every adult loves a good pair of pajama pants, so why not make your own? This pattern is easily adjustable for any size, whether you're making a pair for yourself, your spouse or your children. This simple pattern makes your own shirred pajama pants for the entire family. You can easily adjust the fit to your body by adding/subtracting length and width depending on your preference. Instructions are included for making the pattern adjustable for varying sizes. They are also perfect if you want a pair of comfy lounge pants that look adorable."
by Noodle-head
Girl's Pants Pattern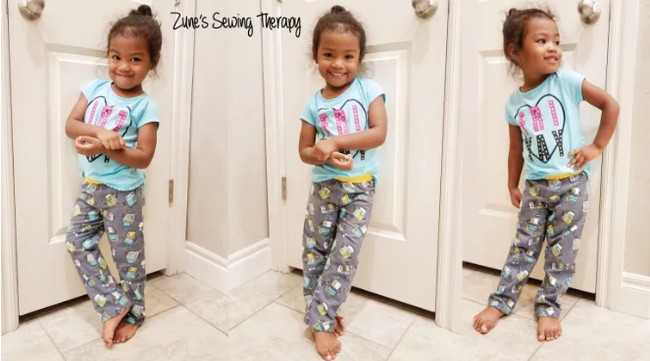 If your little princess loves animals and loves to wear pajamas, this is a pattern she will adore! It is easy to make with knit fabrics, and the elastic waistband has a drawstring so you can customize it for comfort. These pants are easy to make and take minimal sewing skills, so you can make them with friends. They're super-cute yet functional and will keep your little one comfortable all night long. The pattern is versatile since you can make it as basic or fancy as you like. It's the perfect gift to make for your daughter, who will love it!