Culottes are a wonderful option for active, stylish women who want to look professional and stay comfy. Culottes are basically like wearing a skirt and pants simultaneously, which is great because they give you more freedom of movement than a skirt while still being long enough to keep the modesty you need during work. They're an appropriate choice for every occasion; plus, if you're looking for a way to add elegance to your wardrobe without spending a lot of money or taking up a lot of room in your closet, consider making your culottes! Here are some unique Free Culottes Sewing Patterns that will help you get started.
Easy Culottes Sewing Patterns For Beginners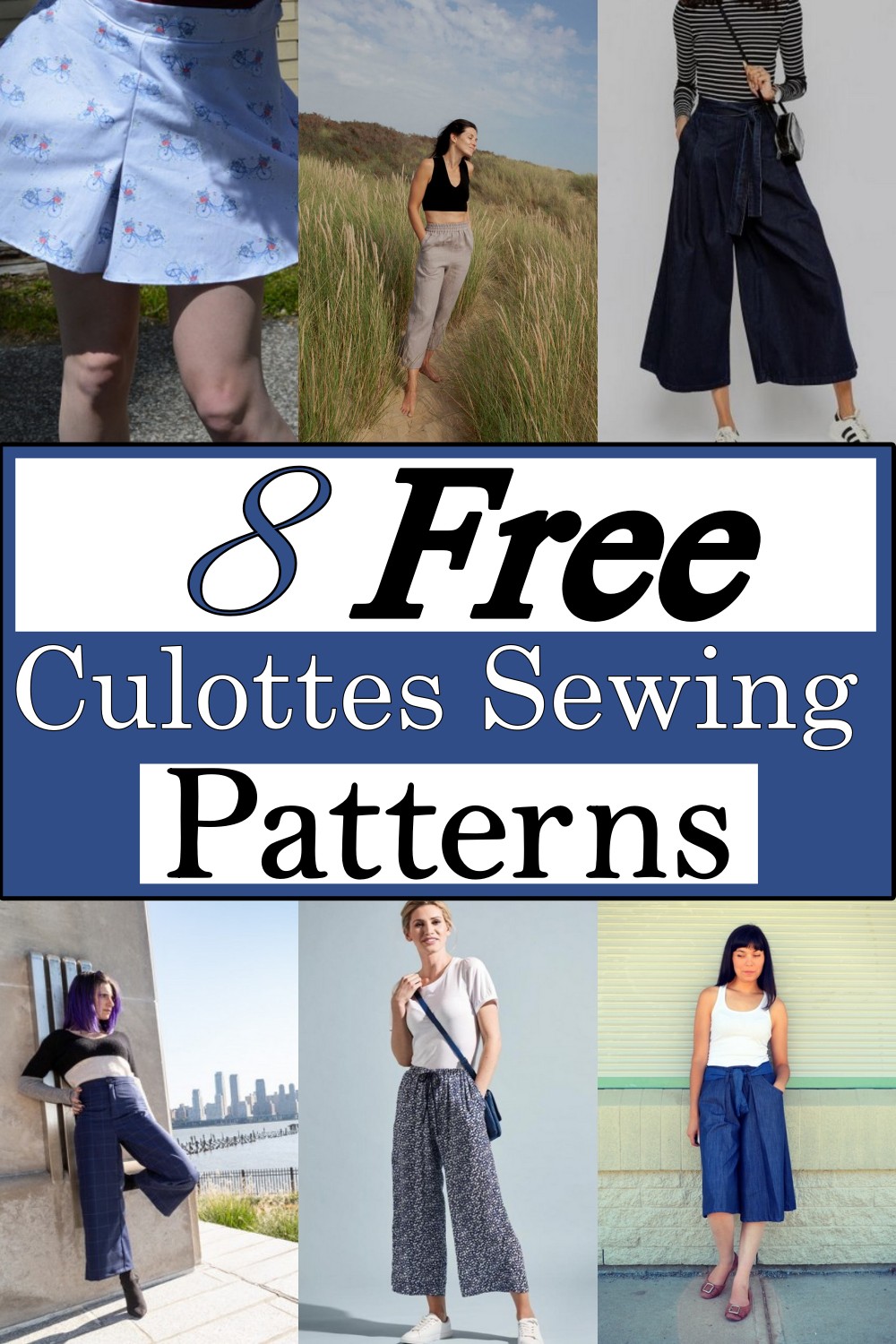 Culottes are flattering and versatile. They're made from light, breathable fabric like chiffon or eyelet and look great with heels or flats; you can even get away with wearing them to work out! The name may sound fancy, but culottes are easy to sew. You can pick up this project for a day or two over your weekend, and the results will have you looking stylish all summer long. So, If you're looking for a fun, easy project that still has a bit of style, culottes make the perfect addition to any wardrobe! Learn how to sew your own by following one of these Culottes Sewing Patterns.
Free Culottes Sewing Patterns
Free culottes sewing patterns are a great way to start sewing your clothes. The best part is that you can make them in any style you like.
Here are some tips for free culottes sewing patterns:
Use the right materials. Make sure you use high-quality fabrics, especially if you use a pattern that requires interfacing or lining material.
Keep it simple. Remember that these will be casual trousers, so don't emphasize embellishments or details.
Get creative! Culottes are very popular now, and there are many ways to style them. There's no one right way, so go ahead and experiment with different looks until you find something that suits your taste perfectly!
Maple Culottes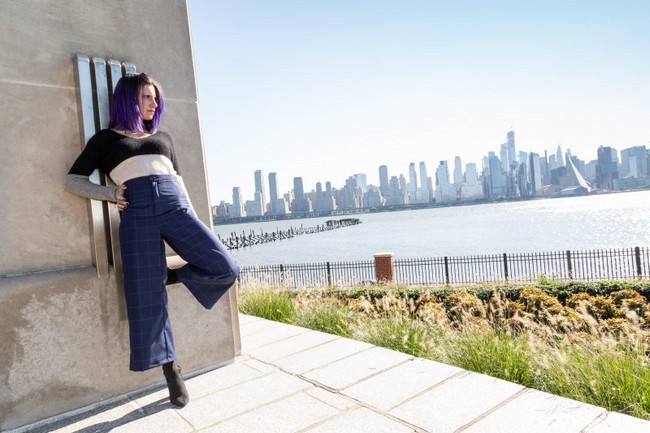 The Maple Culottes are sewn from the softest linen blend fabric that can be worn year-round and wash wonderfully. This culotte features a high-waisted gathered waistband, front pockets, and fully lined legs. These culottes are great for showing off your calves and highlighting your best features. They're comfortable, fashionable and easy to wear. So, These are the culottes pattern you've been searching for.
Sizes: 2-30
Cass Elasticated Waist Culottes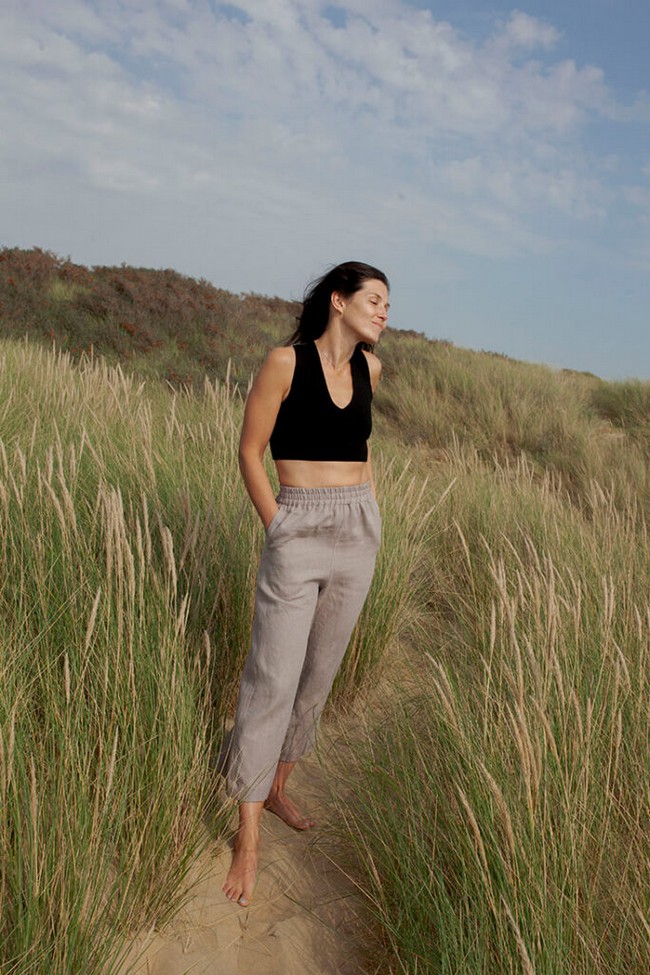 These culottes are perfect for comfortable, casual days. Made of soft fabrics and easy to wear, they are easy to tailor and sew, allowing you a high-waist look that you can pair with a tank top or shirt! This sewing pattern is perfect for beginners, with step-by-step instructions and full-size patterns. The finished product can be worn as casual pants in your daily outfit or even as a comfy pajama.
sizes: 0/2 to 12/14, 16/18 to 28/30
Wanda- Elasticated Waist Culottes With A String Tie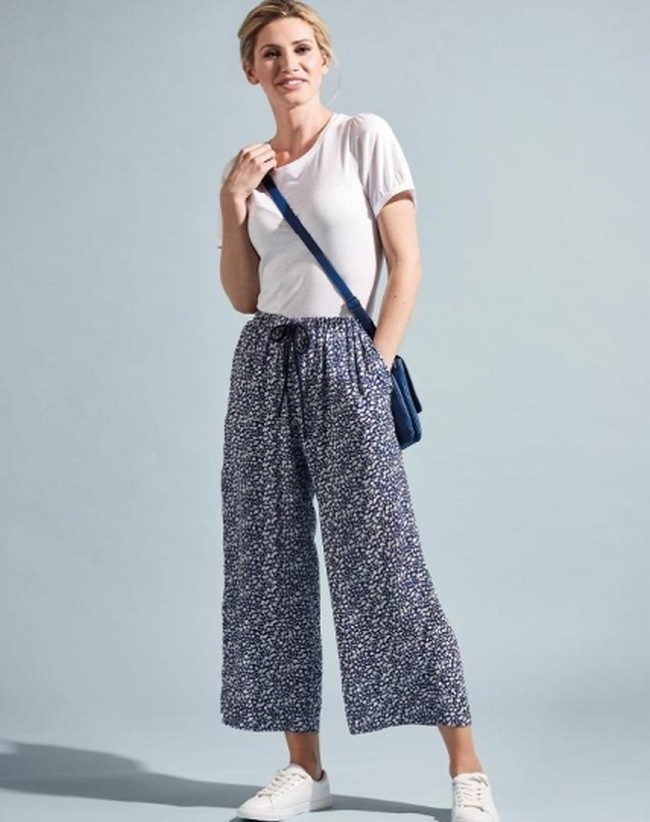 Looking for the perfect pair of culottes to style this summer? Look no further: these wide-leg culottes are the answer to all your sartorial dreams! The culottes pattern includes all you need to sew your pair of easy-fit, breezy and comfortable outfits you can wear all day long. Wear them with a tee or a loose shirt and flats for the weekend, or dress it up for work with a sleeveless blouse and heels.
Sizes: 8-24
by Sewmag
Wallace Culottes With Fabric Belt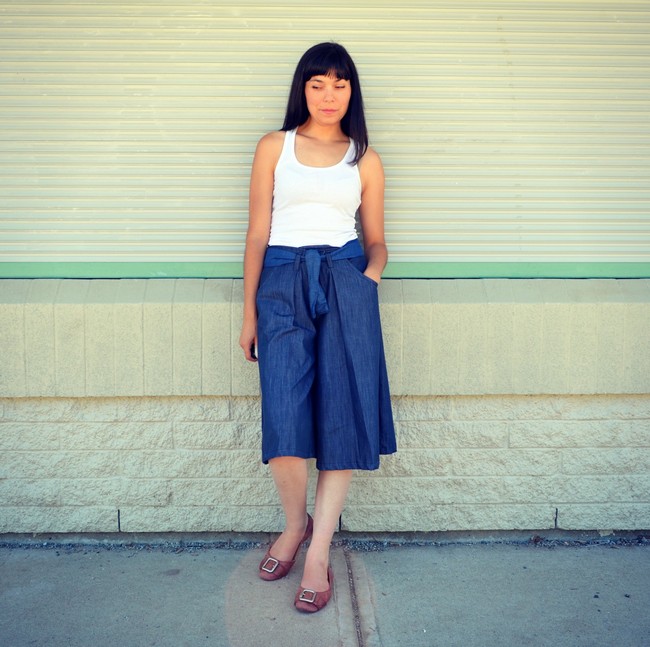 If you want a more comfortable alternative to jeans, culottes are perfect! These Wallace Culottes feature three-quarter length pants with a fabric belt for extra style and vintage appeal. A rounded front pocket and pleated legs finish off these comfy culottes. With this sewing pattern, you can make these pants to fit your body shape! A fabric belt adds the finishing touch, while rounded front pockets are both functional and flattering.
Sizes: 4-22
Summer Culottes
Summer is a great time for short skirts and dresses, but finding ones you can wear in the heat can be tricky. Short culottes are perfect for summer because they don't touch your legs when you're hot but will keep you cool when the temperatures drop. Whether you need a pair to wear with sandals or sneakers, this customizable pattern will let you make a pair of short or regular-length culottes in your favourite fabric. Use this guide to learn more!
Sizes: 6-22
by So-sew-easy
You can also see: Jumpsuit Sewing Patterns 
Rachel Elastic Waist Culottes
Looking for a new style this spring? These gorgeous culottes are foolproof, with three different lengths and a clever elastic waistband. Perfect for lazy summer days and comfortable nights out, the choice is yours! Show off your spring with this comfortable and flattering style in three different lengths! Culottes are a great way to stay cool in the warm weather while hiding your legs if you're feeling shy.
Sizes: XXS to 5XL
by Tianascloset
Make Culottes From Scratch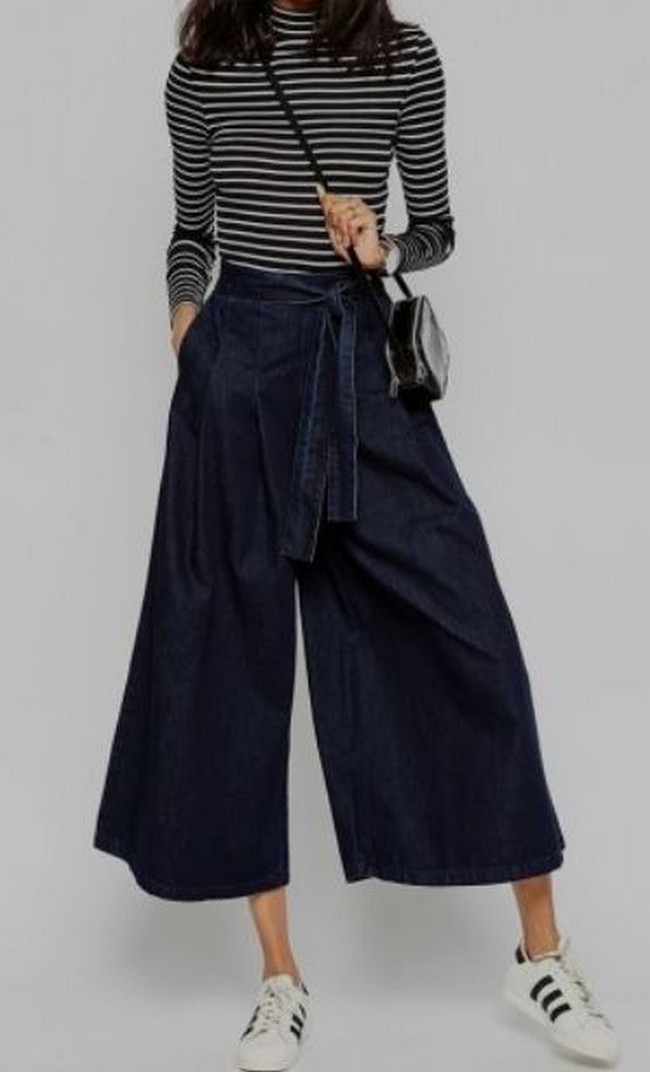 This sewing pattern features a front zipper closure and pocket, including a smaller interior pocket. Use this versatile solution to create stylish culottes and feel comfortable on your days off. You can create Culottes from Scratch sewing patterns designed to transform a basic skirt or pants pattern into your own style. You can play with the shape, length and fit of the skirt, as well as features such as the waistband and pockets. It's a great way to get more out of your standard patterns.
Bicycle Culottes
These cute bicycle culottes are the perfect choice for a day out. They give you the look of shorts with the comfort and style of a skirt, plus they make your legs look super long. These cute and versatile culottes are the perfect addition to your wardrobe! This mini skirt-inspired style has a slightly flared shape and is designed to fall just above the knee, making it a smart pick for casual wear.