When you're looking to dress up, nothing is more flattering than a maxi dress—it elongates your figure and flatters whatever kind of body you have. Even better, it can be easy to accessorize, which is great news for those who don't love hunting for the perfect pair of shoes to go with their outfits. However, the problem with most store-bought maxi dresses is that they are pretty expensive for what they are. If you want to save some money on your next purchase and get something that is also soft-wearing, consider making your own maxi dress pattern at home. Below is plenty of Free Maxi Dress Patterns that help you make your own.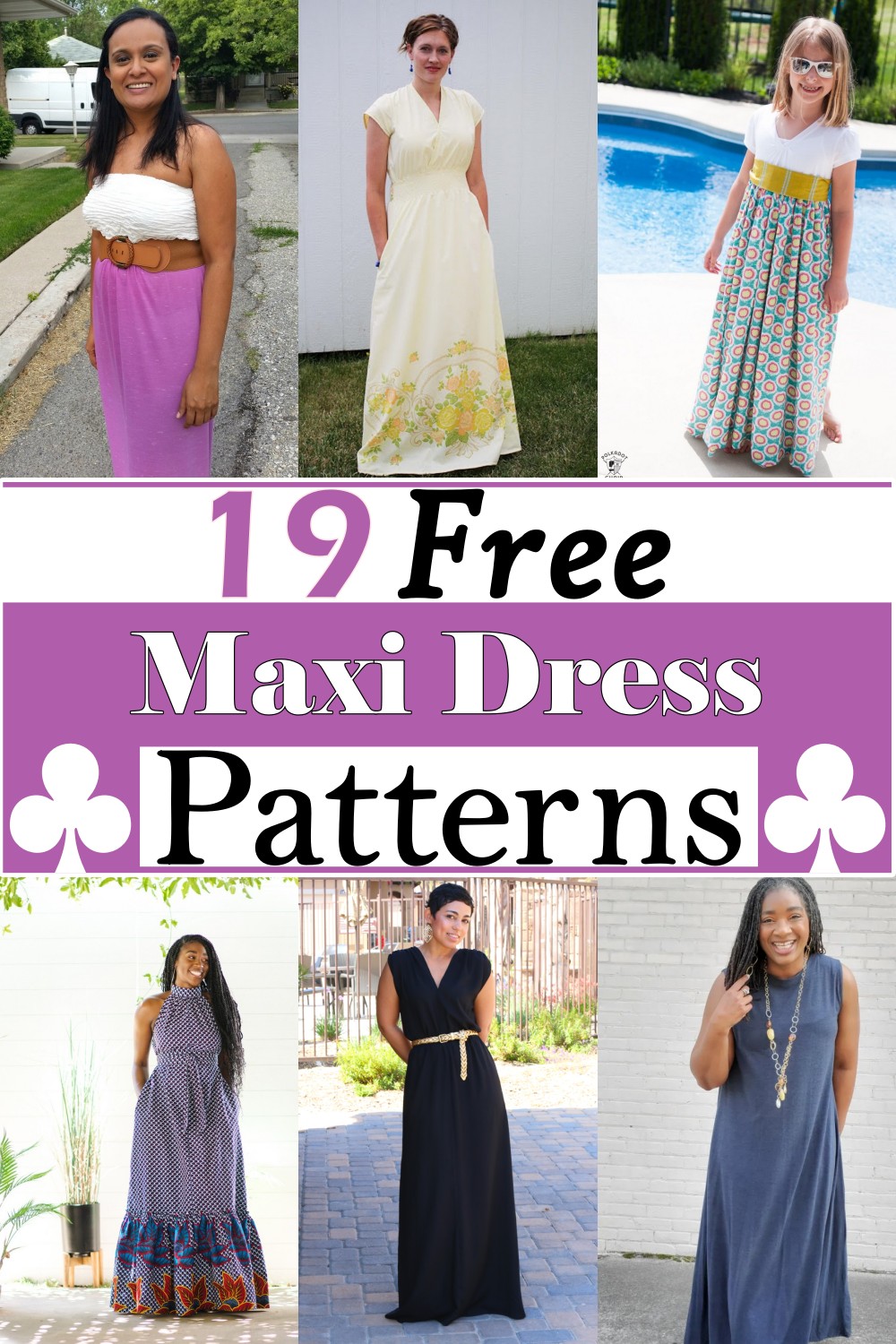 Maxi dresses are a great wardrobe staple. They're easy to wear and can be dressed up or down depending on the occasion. They're also perfect for hot weather since they're cool and breezy. Here are some free maxi dress patterns that you can use to make your own maxi dress. With so many options to choose from, you'll be able to find a pattern that suits your tastes and body type.
In this post, I've gathered 27 absolutely free maxi dress patterns from around the web so you can make a lovely long dress anytime you want!
You Can See: 20 Free Jumpsuit Sewing Patterns
3-seam Caftan Super Easy Long Dress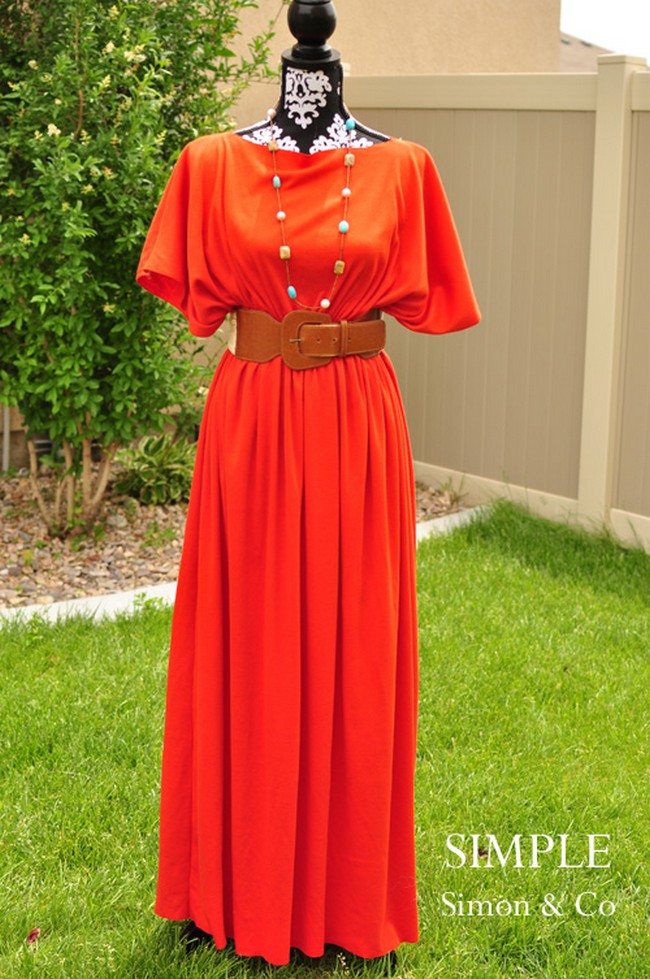 Making this caftan dress is as easy as pie, but it will make you look like a million bucks! The 3-seam caftan dress takes only three seams to create, and it's even better than other more complex types of long dresses because it doesn't require any gathers or panniers. The best part about it? You can keep it in your closet for years and change accessories or wear it with a belt if you feel like some extra styling.
T-shirt Maxi Dress
Recycling clothes is a great way to create something new, and with a T-shirt maxi dress, you can make a comfortable dress in a matter of minutes with this easy step-by-step tutorial. It will show you how to make a comfortable dress with an elegant side slit that you'll love. This is a great dress for the summer and will dazzle everyone who sees it. It's also easy and quick to make, so that you can make one in just a few hours!
The Easiest Maxi Dress Ever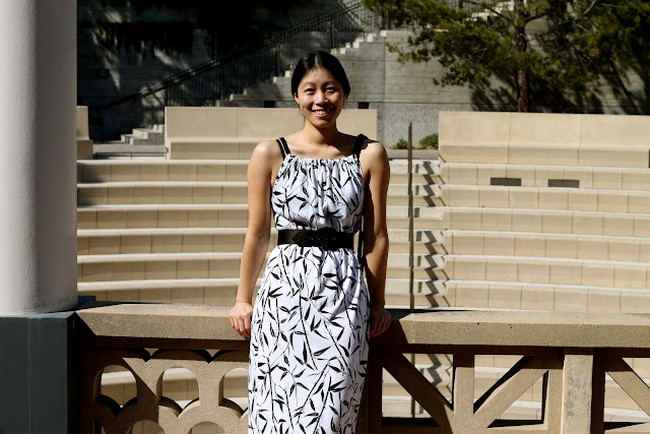 Do you ever feel like no maxi dress can fit your body shape? Well, this is the one. Easy to sew with the help of a well-written tutorial, it's perfect for those just starting sewing. This Maxi Dress is a versatile dress that can be worn as a beach cover-up or a casual night out on the town. The straps are thin and adjustable; they will ensure comfort while keeping the look classy.
Boho Maxi Dress Tutorial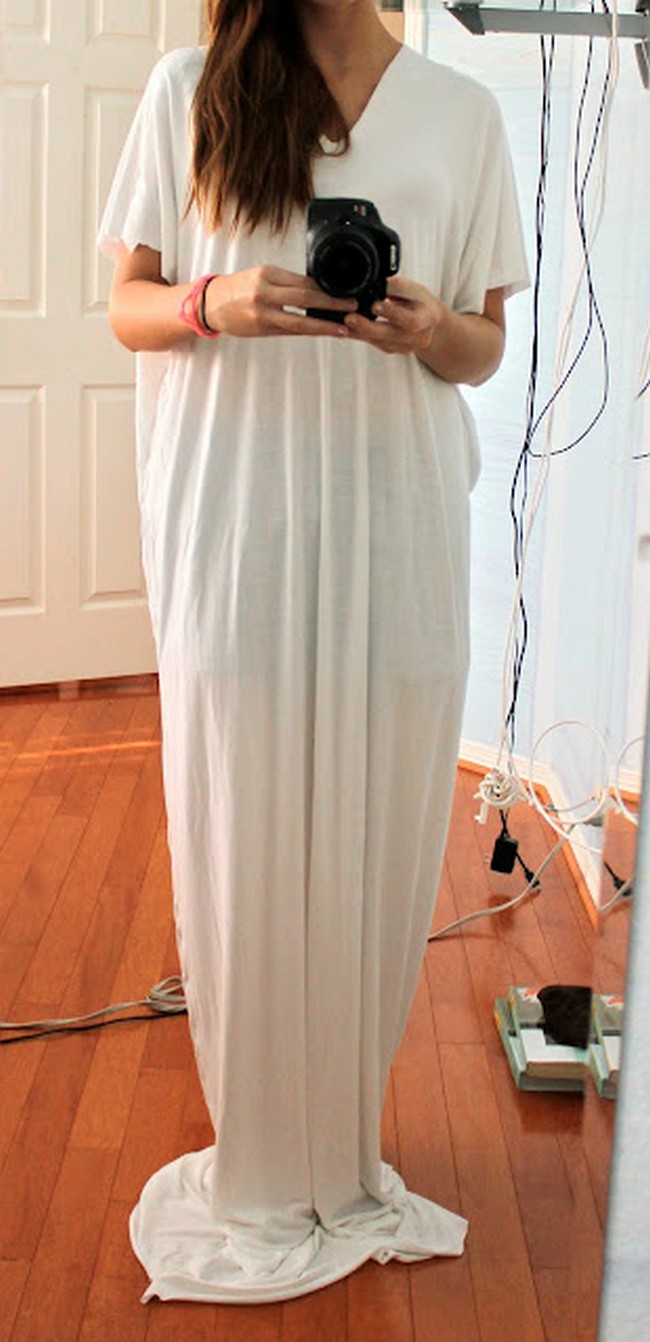 The summer is upon us, and this dress is perfect for any occasion. It can be your casual beach party dress or your new favorite comfy lounging-at-home outfit. The waistline is gathered, and the sleeves are wide to make it more fun and comfortable to wear. This Boho Maxi Dress Tutorial is perfect for those who want to offer their wardrobe a little bit of a bohemian touch. This dress will make you stand out, so try it out and see how you love it!
DIY Maxi Dress With Ruffled Skirt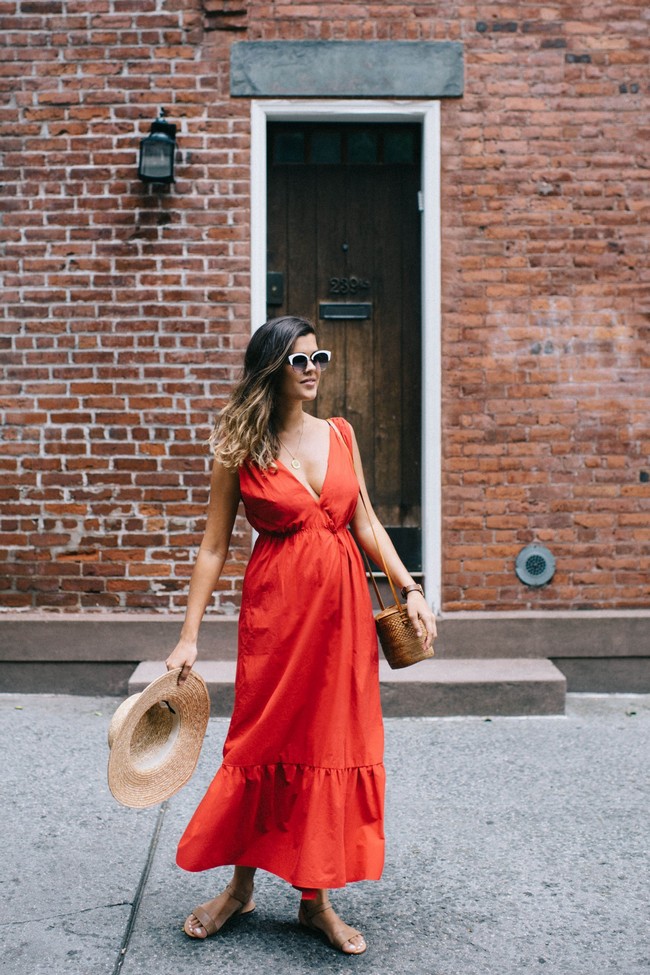 Are you in the mood for some sunshine and summer blues? If so, this pattern is perfect for you. This dress pattern has a flattering and fun design that will have you looking professionally put together, whether you're meeting with clients or just going for a stroll in the park. It features overlapping kimono-style shoulder straps that will emphasize your attributes elegantly and fashionably. Combine them with the deep V-neck and ruffled bottom for a long, beautiful dress shaped just right.
Chick Boatneck Long Dress With Sleeves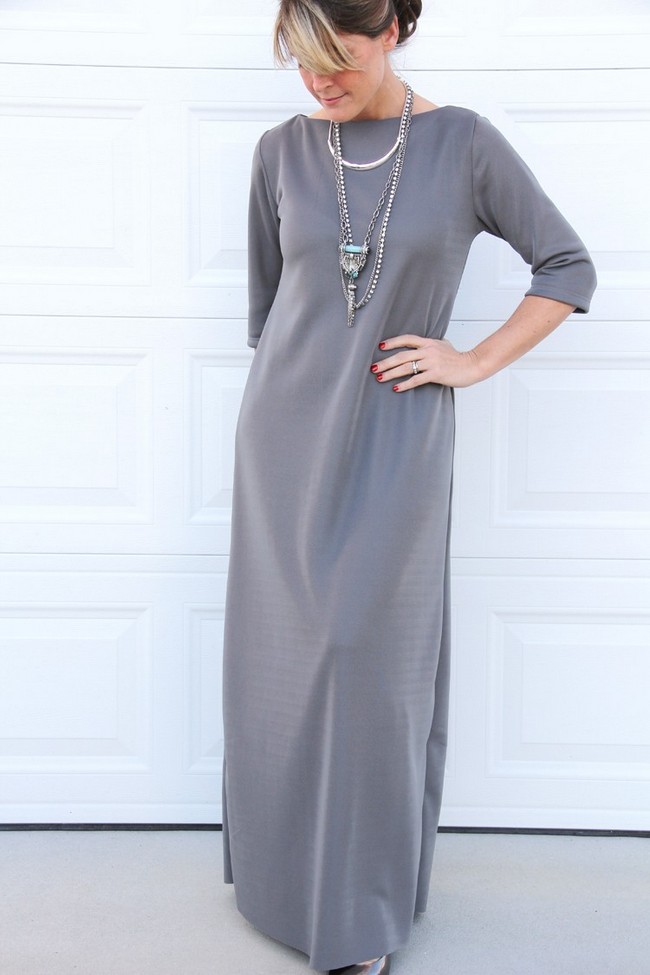 This lovely dress will be the perfect addition to your wardrobe. It's stylish yet chic and comfortable. You can easily wear it for any occasion and feel great wearing it. The versatile style means you can wear it to work, on weekends, or on any other occasion. It can be worn with a pair of boots on casual days or with heels to make it more formal. You can rely on this dress to give you comfort and style.
by MeSewCrazy
Beautiful Dress With Wide Straps
When it comes to busy days, you need a dress that can go with you anywhere, whether at the office, grocery store or for dinner with friends. This summer dress's lovely color and design will enrich your wardrobe while bringing out your confidence. The sassy wide shoulder straps and gathered back add a touch of class, while the knee-high side slits add a stylish touch. A nice addition to any summer wardrobe.
Halter Maxi Dress With Ruffles
Halter Maxi Dress with Ruffle Bottom is a must-have in your closet! Featuring a halter neckline, this dress will elegantly accentuate your neckline. With a ruffled bottom section, handy deep pockets and waist strap, you'll feel comfortable and beautiful wearing this dress. The beautiful African print is sure to make you feel like royalty. Add some beautiful dangling earrings to create a colorful ensemble that will get you noticed! If you want to create this fabulous look for yourself, grab your sewing machine and give this tutorial a try.
by MontoyaMayo
Halter Neck Maxi Dress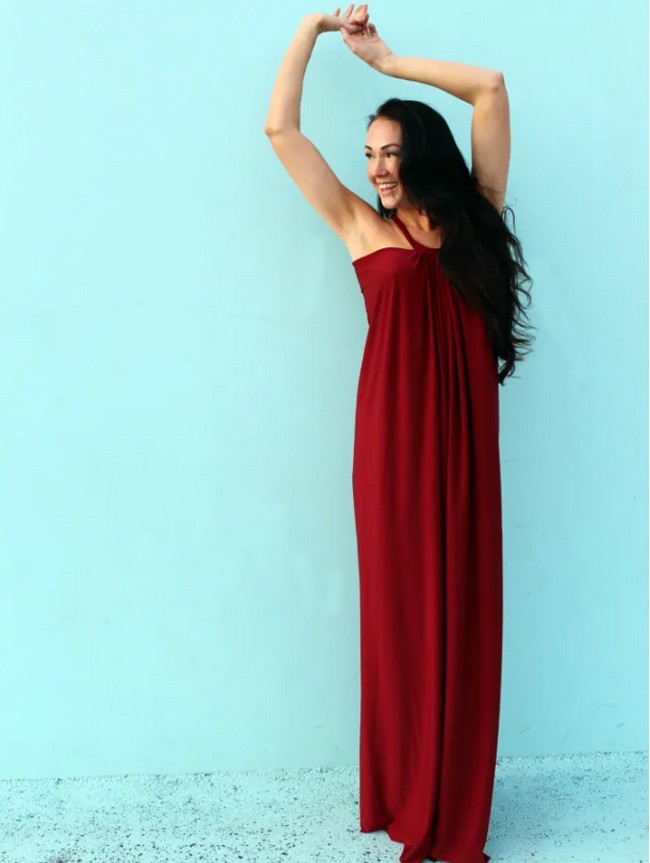 This DIY halterneck style maxi dress is a must-have pattern if you love maxi dresses. This halter neck Maxi Dress is simple to sew, and the instructions are clear and easy to follow. This halterneck maxi dress can add an elegant and sophisticated touch to your wardrobe. It features a thin halterneck and an exposed back and front section, which gives you the option of accessorizing it differently. It is gathered into itself at the waist and looks gorgeous when worn with heels or wedges.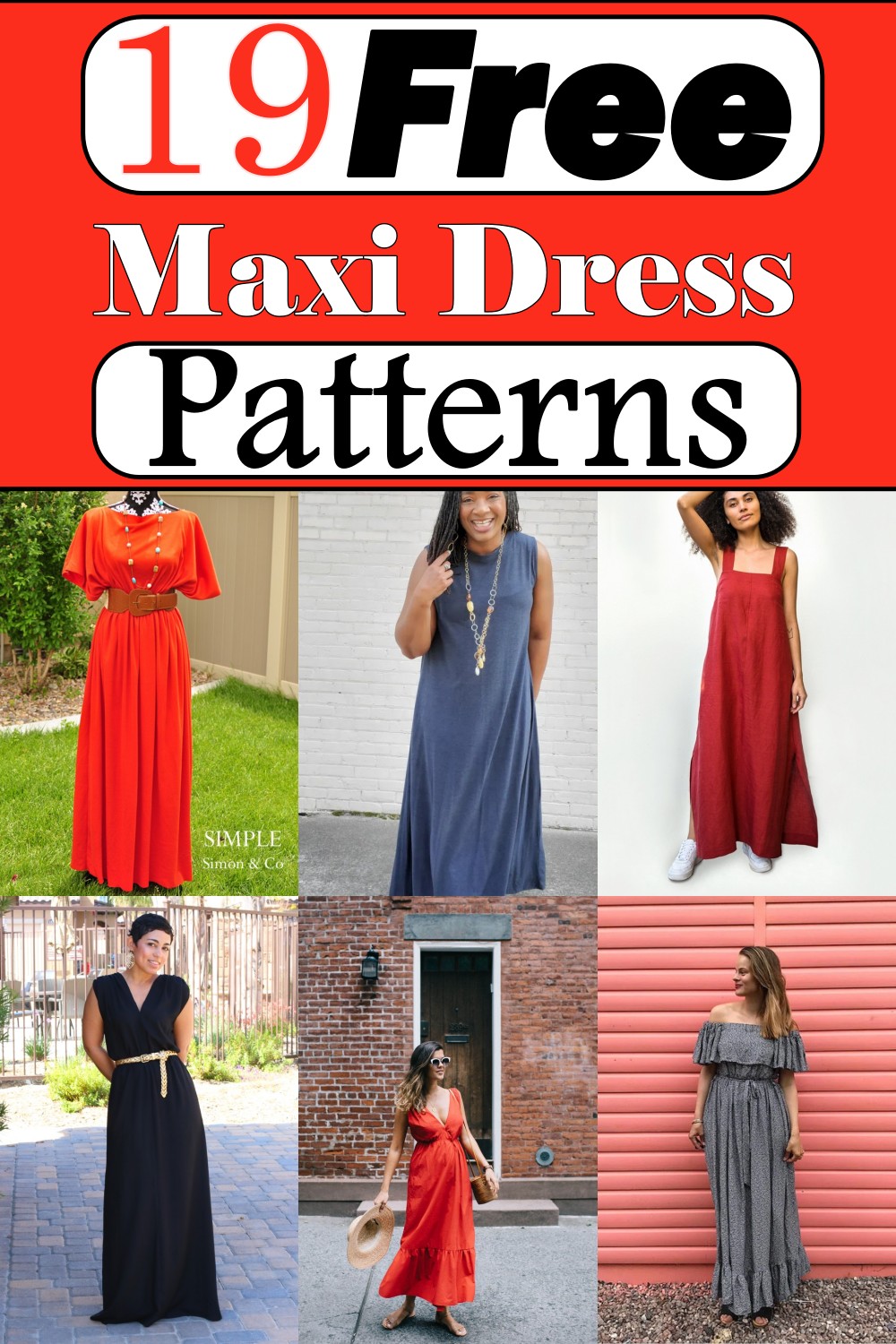 Turn A T-shirt Into A Maternity Dress
The Maternity Dress pattern is perfect for any expecting mom looking for a comfortable and easy-to-sew maxi dress. This project uses an old T-shirt you have or have bought and recycled into an adorable maternity dress. You can create a dress in various colors and styles to suit your taste. Several sleeve options make this project even more versatile! The turned-out look is a plus because it's easy to make, and you only need basic sewing skills.
Refashion A T-shirt Into A Girl's Maxi Dress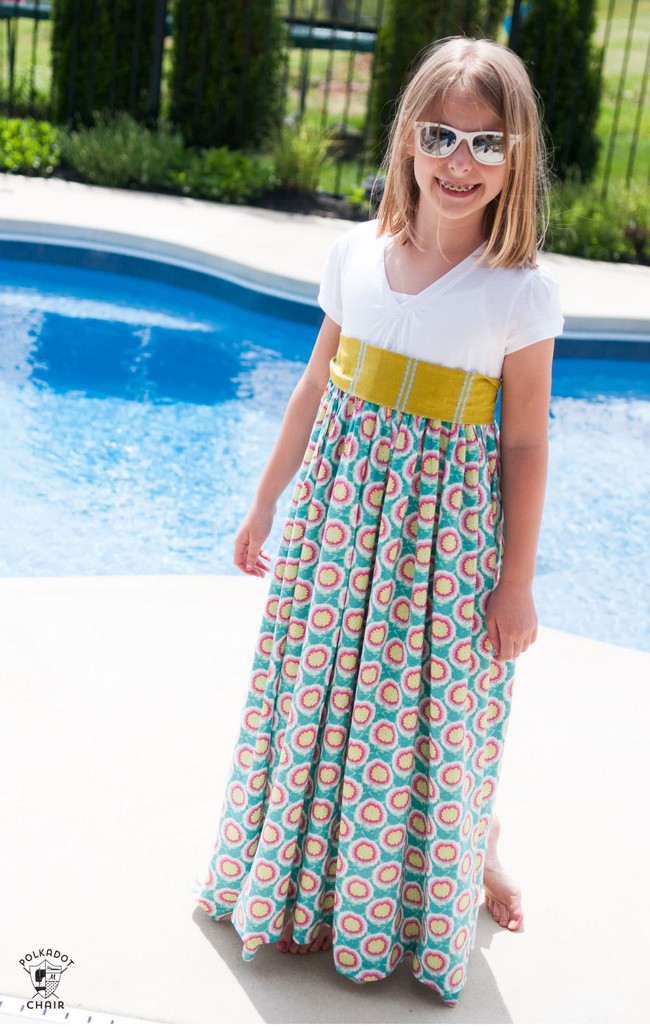 You will be amazed at how easy it is to transform a t-shirt into a girl's maxi dress. Your daughter will be thrilled to wear it because the fabric is soft and comfortable, and the design is fashionable. You can make it even cuter by adding an extra-wide waist strap with buttons or snaps. With these few steps, you can create an adorable new look for her wardrobe! This dress is amazing for summer picnics, outdoor parties, or even daily wear.
A-line Knit Maxi Dress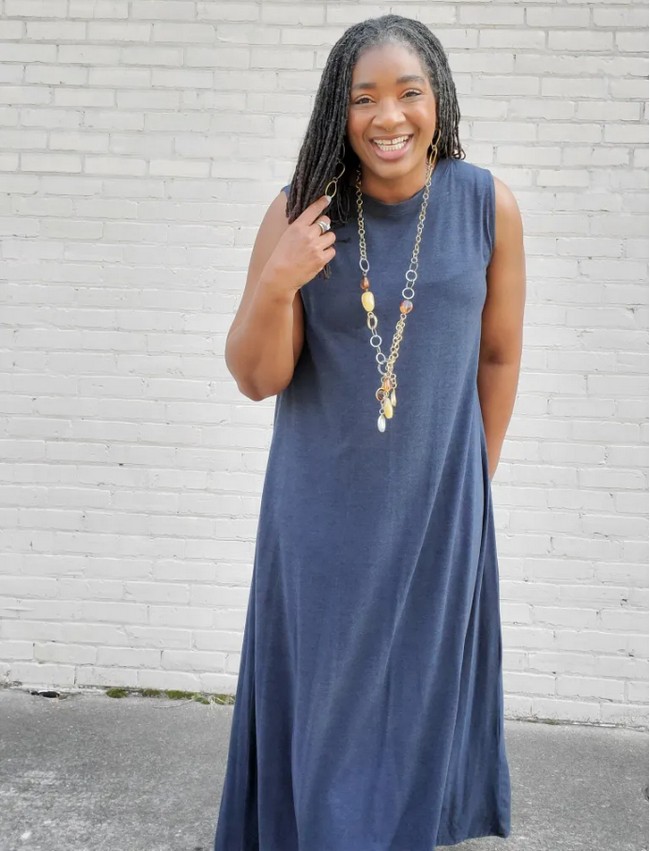 If you're looking for a fun, easy project to sew this summer, this knit maxi dress is a perfect choice. It's super comfortable and looks great on any body type. Made from soft modal fabric and with an A-line silhouette, it's sure to be a summer favorite that you'll wear again and again. This one is perfect for everyday use, as well as for holidays, parties or any other special occasion. And if you don't want to change the pattern, it's very simple too.
by SewZaiZay
Summer Caftan Cute Long Dress With Sleeves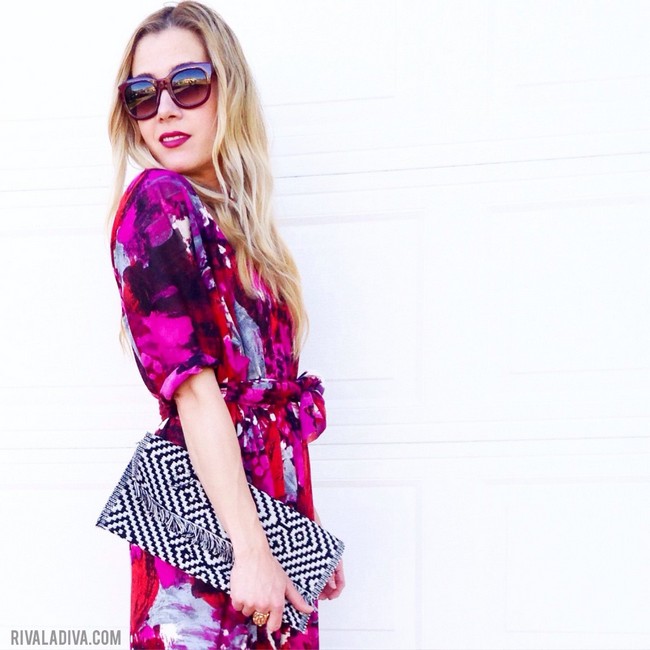 This easy-to-sew Summer Cute Long Dress With Sleeves is made from a single piece of cloth that you cut and sew. It's a tunic dress with a slit on the side, and you can add straps of your choice to complete the look. Wear it with or without a waist strap, depending on your mood. You can add some for extra comfort or leave it off for a more free-flowing look. This versatile, elegant and flowy long dress is perfect for the summer. Get ready to flaunt your style in this dress and feel confident!
by RivaLaDiva
Off The Shoulders Maxi Dress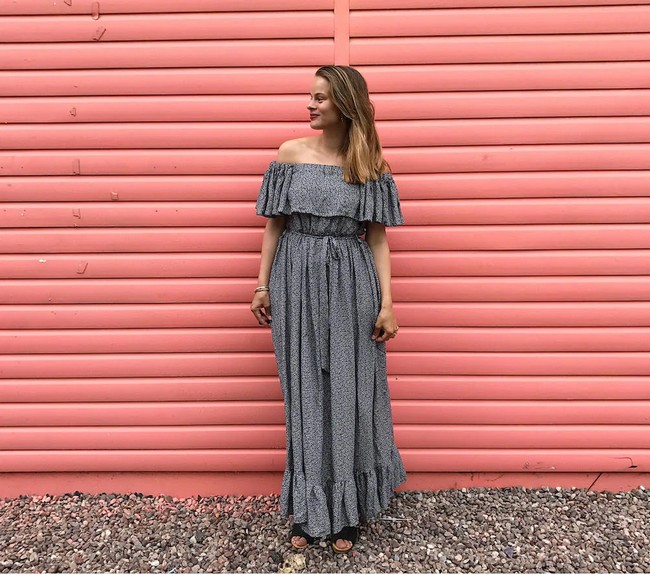 Do you want to feel like a salsa dancer on the beach? This off-the-shoulder maxi dress is guaranteed to make you look and feel like one! It's super easy to sew, with only two main parts and lots of ruffled peplum, giving it a fun vibe. You can make it with dark fabric if you want to go for class and elegance or with bright colors if you want a fiery look. This is a good starter sew for anyone wanting a classic piece that can wear for years to come.
by ByHandLondon
Peasant Maxi Dress With Long Sleeves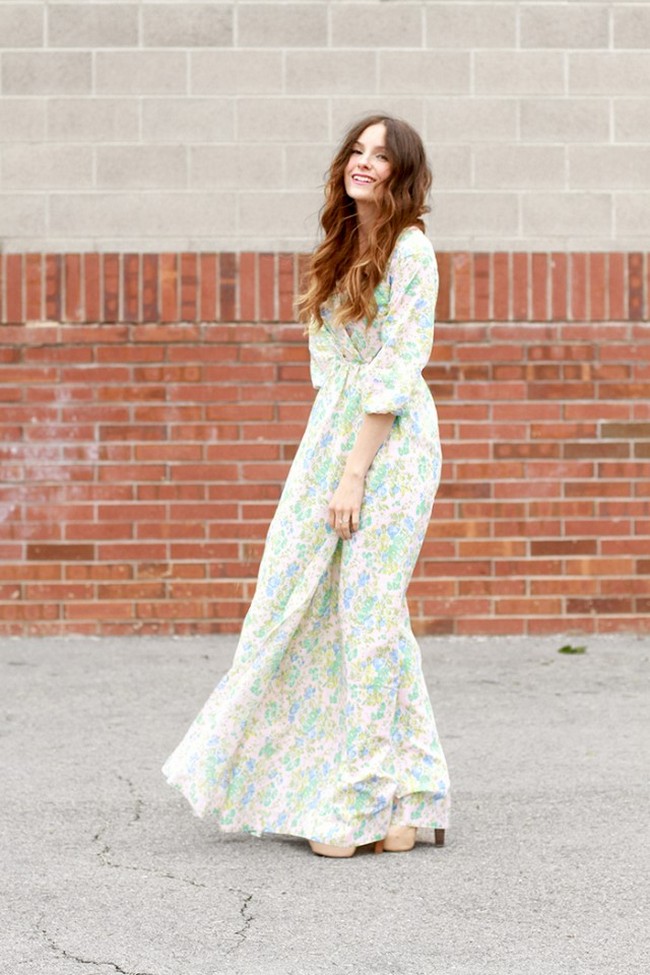 This wrap-style peasant maxi dress is a fun sew and makes a great summer cover-up. You make the top section of the dress, then join this to the bottom. The sleeves are easy to do, giving the dress a gorgeous flowiness while keeping you covered up and warm. And this will be your new favorite staple piece! It's so versatile that you can wear it nearly year-round -- in cooler temperatures with leggings or tights underneath and boots, or in warmer weather without any layers.
Gathered V-neck Long Dress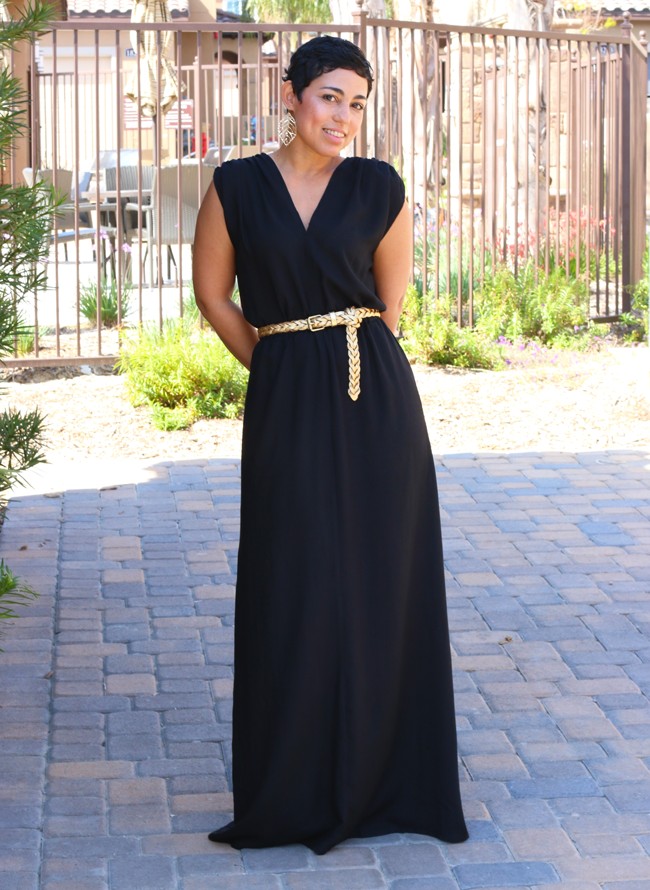 The gathered V-neck Long Dress pattern is a simple yet elegant maxi dress made with a V-neck and gathered fabric. The sleeveless design makes it easy to pair with any of your favorite summer tops, while the back slit adds a fun touch. Wear it to brunch or a casual night, or add heels for a cocktail event. Customize your V-neck dress to fit your style with this free pattern! This one is for all you ladies that are always on the go.
by MimiG for LowPriceFabric
Tube Top Maxi Dress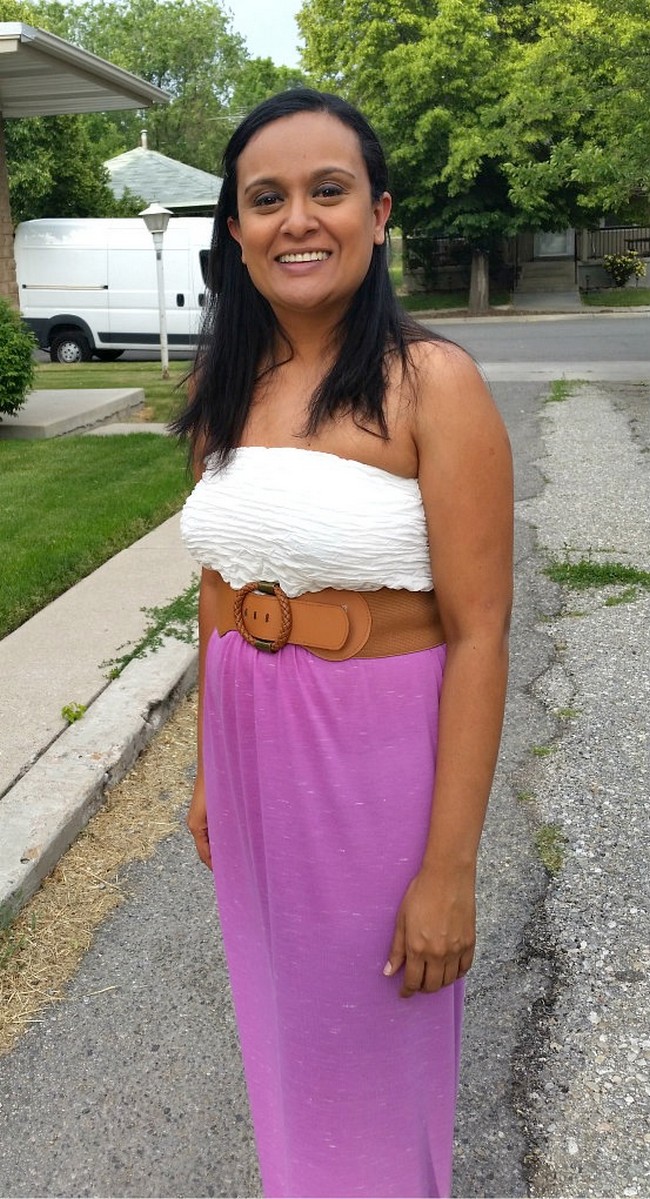 Top your favorite pair of summer shorts with this chic tube maxi dress pattern! It's bound to become a wardrobe staple, as it's easy to make and can be dressed up or down. Made in two neutral colors that go with anything, this is the perfect project for beginners looking to try their hand at sewing clothing. Choose from a short or peplum length, depending on your preference. This maxi dress will make heads turn and be yours all summer long!
Turn A Vintage Sheet Into A Wrap Front Dress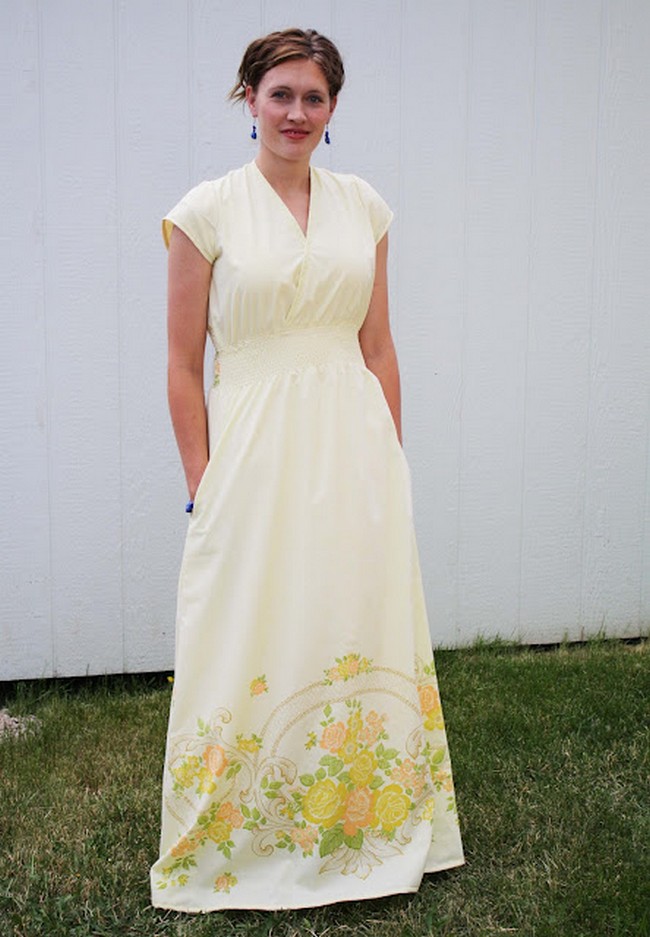 There are many ways to turn a sheet into a dress, but if you want something as unique and eye-catching as this wrap-front maxi skirt, this tutorial is ideal. This will show you how you can turn your old sheets into clothes that look new again. It's made from some of your favorite vintage materials and scraps. It has an adorable little flutter waist and sleeves. The flutter sleeves pulled waist and wrap front make this dress look like it's meant for a fairytale princess.
Plus Size Maxi Dress Pattern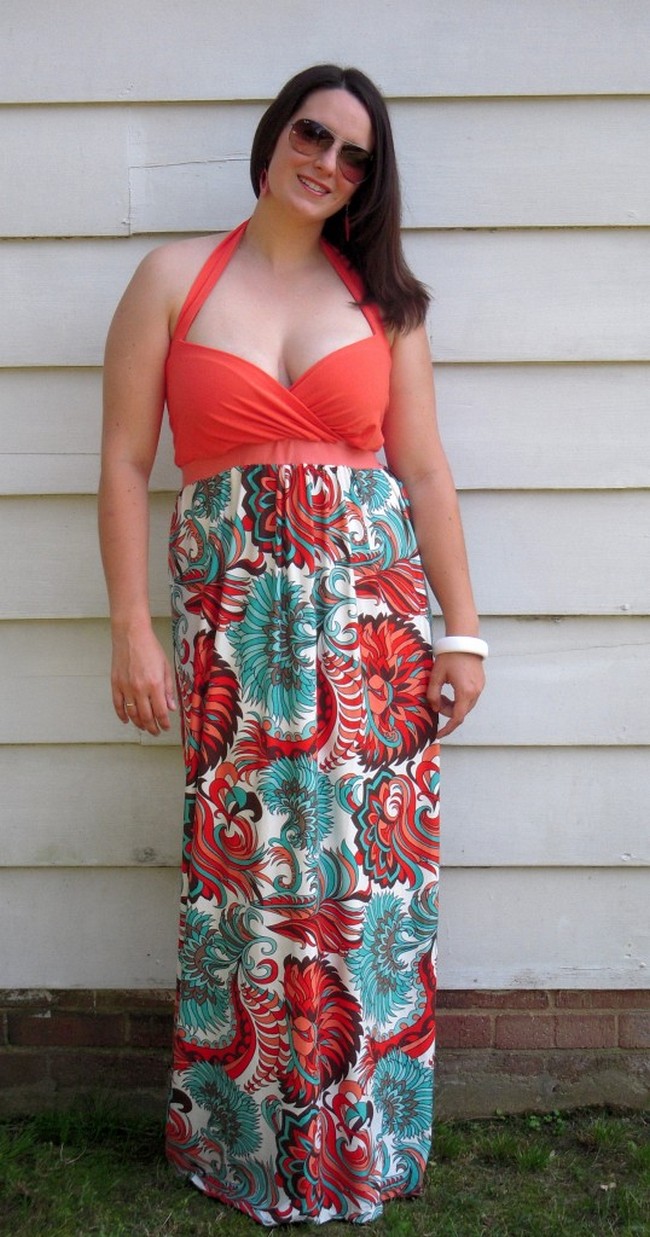 This plus-size maxi dress is ideal for those who have trouble finding a dress in stores. Unlike most gathered dresses, it's flattering on all figures and accentuates your curves in all the right ways with its halterneck wrap front that emphasizes your attributes and colorful gathered section. When paired with strappy heels, this number will let you shine. This tutorial will walk you through the steps to create this dress on your own by following these easy directions.