Getting the right trailer plans is just a click away. If your idea of camping is to go so far off the grid that you may never find your way back, these 15 DIY Trailer Plans are just what you need. They're ready to go and are packed with useful information to ensure your new home on wheels is comfortable, safe, and stylish. Use these blueprints to design your trailer and build it at home. Whether you want to travel with your family or haul equipment or animals, we have the perfect plan. Professional builders design these plans with years of experience and can help you build a safe, sturdy trailer that will last a lifetime.
Easy DIY Trailer Plans
Your family is growing, your towing needs are changing, and your horse trailer needs a makeover. These 15 DIY Trailer Plans will help you build your trailer inexpensively and easily. Whether you want to haul a utility trailer, cargo, or even a motorbike, some great resources here can help you achieve that. You can use these plans to build flatbed trailers, utility carts, service trucks, and more. You can find a trailer plan and complete it without spending thousands on a custom build. These DIY plans will walk you through the entire process of constructing your trailer.
Advantages Of DIY Trailer Plans
DIY trailer plans can be an excellent way to save money and get exactly what you want in a trailer. The advantage of using do-it-yourself plans is that you can design your custom trailer style. One of the biggest advantages of using DIY Trailer Plans is that you can design the size and shape of your trailer exactly how you want. Many different types of trailers are available on the market today, but if none of those options fit your needs or budget, why not make one yourself?
There are many benefits to building your trailer from scratch, including:
You can build a custom trailer that fits your needs perfectly;
Building a trailer from scratch is cheaper than buying one already built;
You gain valuable experience by learning how to construct your vehicle;
If you don't like doing things yourself, then this project may not be for you finally,
You will have something unique that no one else has!
Tag-Along Off-Road Trailer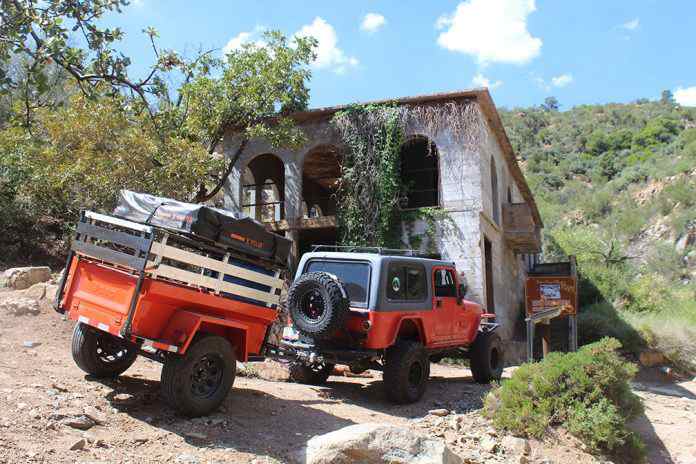 Are you ready for adventure? Grab your off-road toys and hit the trails with the tag-along trailer. This build features a flatbed, side box, and toolbox pull-out. The trailer is perfect for getting stuck in the mud, hauling your quad bikes or ATVs to the track, or just taking a trip down memory lane with old friends. This DIY Tag-Along Off-Road Trailer is ideal for off-roading! It contains everything you need to create your tag-along trailer, including step-by-step instructions and all materials.
Homemade Pop-Up Trailer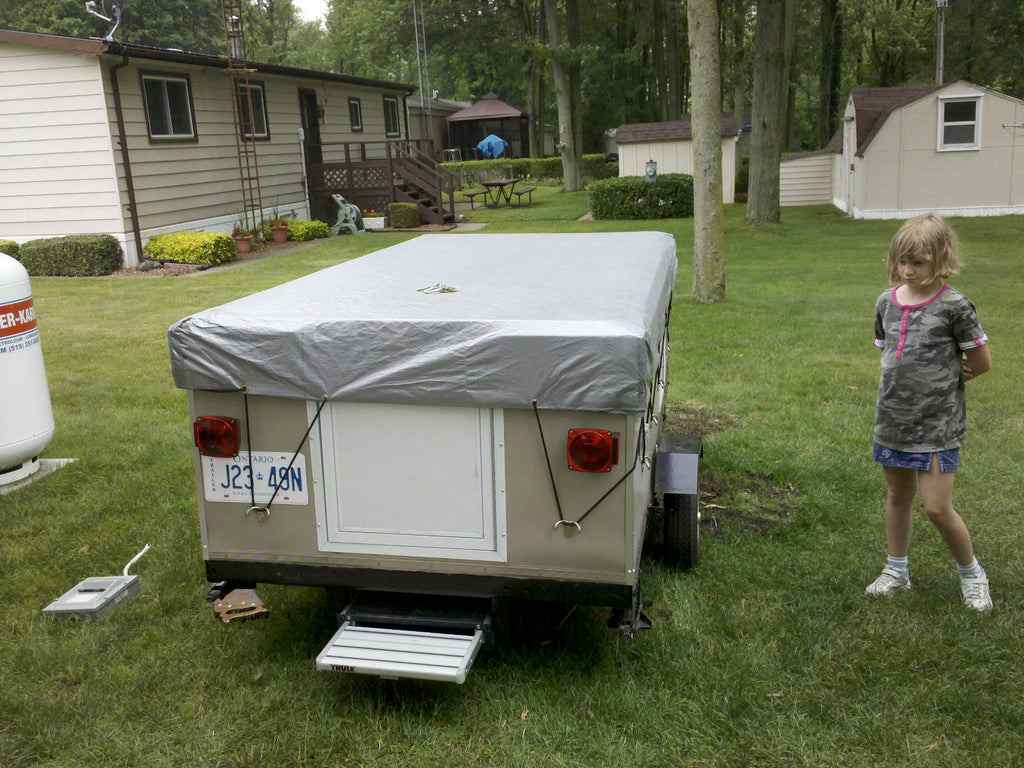 The pop-up trailer is a great alternative to the conventional trailer. It's easy to haul, and the interior is spacious enough for any family member. Following this article's simple instructions, you can turn your Harbor Freight into a fully functional pop-up trailer. While traveling, you'll need a way to haul everything from the food and drinks to the kids. It can be tough to get it all on board your vehicle and off again when you reach your destination. But with this pop-up trailer, you'll never have that problem again. This pop-up trailer is perfect for any trip with its easy one-touch assembly and convenient storage bag.
Repurposed Wooden Trailer
Easy to build, this DIY repurposed wooden trailer would help you make a pull cart that can be used for gardening, transporting kids, and other daily activities. This repurposed utility trailer creates a beautiful shed, garden planter, or storage unit. The pre-treated wooden frame can be covered in various creative ways, including metal siding or roofing. When it comes to DIY, almost nothing can get valueless or unworthy. The onscreen action again processed one leftover trailer into a usable utility unit.
Advantageous Utility Trailer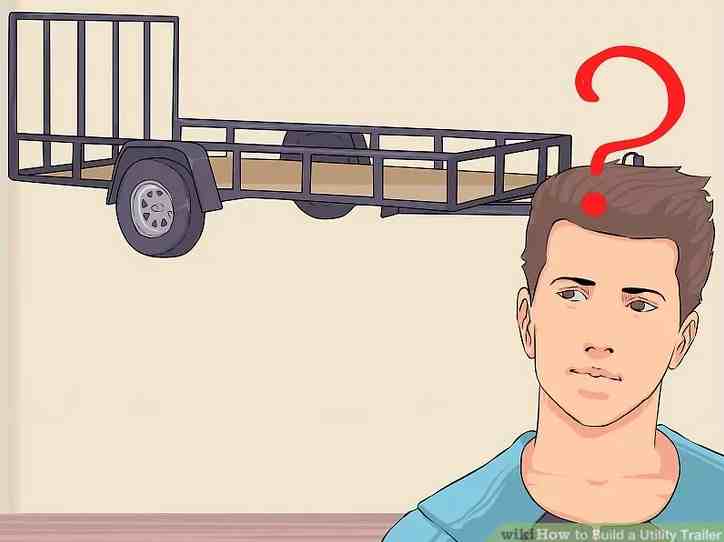 The DIY Advantageous Utility Trailer is the ultimate do-it-yourself, step-by-step guide to building a mobile tool shed and workshop. This easy-to-follow, detail-oriented instruction manual will help you build your own utility trailer design with step-by-step pictures and instructions. The DIY Advantageous Utility Trailer is designed specifically for anyone wanting to start their own small business or those just looking for a way to save money on supplies and get work done FOR YOURSELF!
All-Terrain Pulling Trailer
Now you can easily go off-roading and haul your gear with this All-Terrain Pulling Trailer. The front end bumper has a winch welded onto the frame, while the middle of the trailer is open so that you can carry anything up to 2 inches thick. It's made from plywood and many screws and nails, but it doesn't require many tools or materials. This trailer, built for pulling an all-terrain vehicle, is perfect for hauling rocks and logs out of the woods or moving furniture inside. Trailers such as cars, trucks, vans, and SUVs can be transported on any hitch vehicle.
Custom Teardrop Trailer
This custom teardrop trailer helps you take your small home on the road. It includes floor plans, diagrams, and step-by-step instructions for building a trailer to suit your needs. Making a custom teardrop trailer is an amazing project that any level of the maker can do, and it will be the most unique trailer you will ever own. The instructions are easy enough for someone who has never built anything before and contain a detailed yet simple-to-follow diagram. Once completed, you will have a wonderful camper that you can use for many years!
Cost-Efficient Utility Trailer
This Cost-Efficient Utility Trailer is a top-quality kit featuring an affordable price. The easy-to-understand demonstration includes detailed instructions for every step of construction, from measurements to the finishing touches. It's a great guideline for beginners in making their utility trailers. This onscreen depiction covers the whole process at a normal playback speed, from measurements to the finishing touch – a great guideline for beginners saving unnecessary hassle on the project.
Plywood-Fiberglass Mini Trailer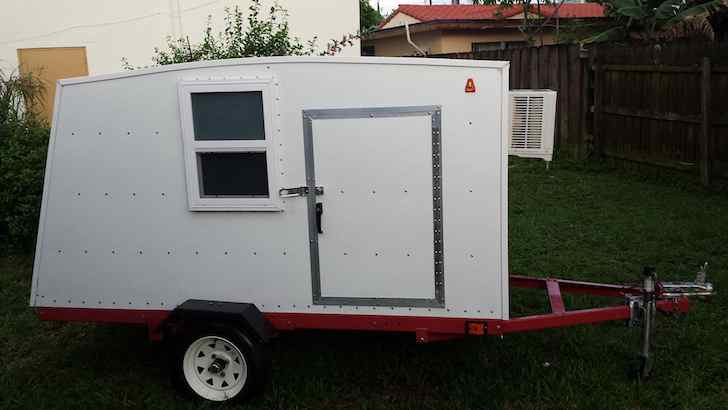 This is a simple yet functional mini trailer constructed using plywood and fiberglass to build a rugged chassis that can support heavy payloads. With a roof rack, it's perfect for hauling luggage on vacation or taking your favorite beach toy down to the lakeside. Take it camping, boating, bike-riding, or make your stick furniture! The possibilities are endless with the Plywood-Fiberglass Mini Trailer. The project is a mini trailer that can be pulled by your car. It can fit one or two people, depending on your needs.
Converted Enclosed Trailer
Converting or repurposing old units into a new, usable trailer involves combining pallet racks with an invalid boat trailer. This video tutorial will reveal the tricks to simplify the whole process. This is a great conversion of an enclosed trailer with a ramp that provides easy access. This type of trailer has many advantages, including the ease of loading and unloading materials, ease of carrying bulky items, open hauling area, and much more. The trailer has everything you need including dual axle rear wheels and tires fresh paint job.
Utility Trailer from Kit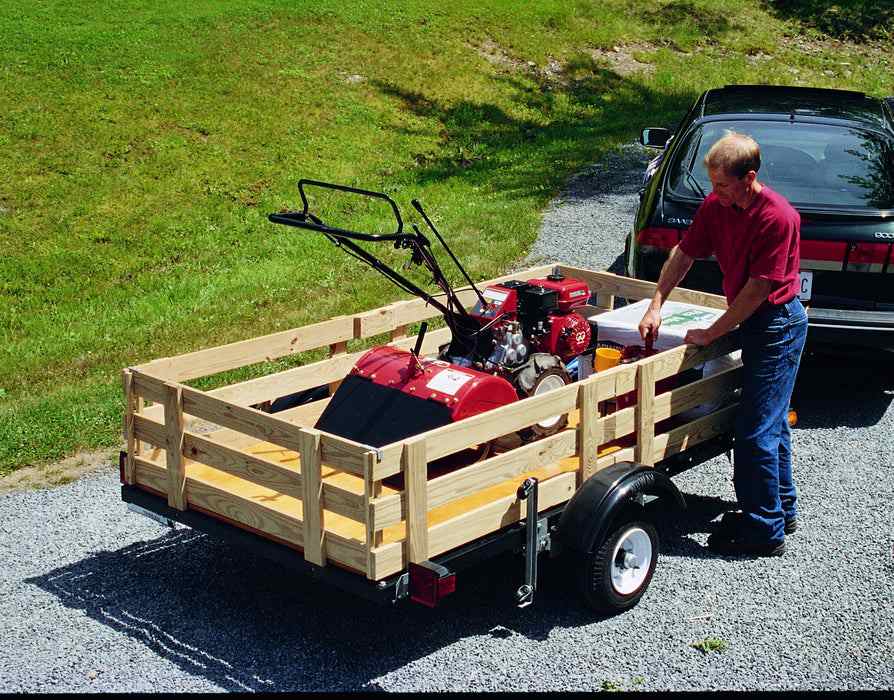 If you love traveling and loading up your pickup truck with camping gear, toys, and other family junk, the Utility Trailer from Kit may be just what you're looking for. It can easily be built with four easy steps and some basic tools. You won't need a lot of specialized skills, either. This trailer is pretty much ready to go right out of the box. This utility trailer takes the load off those bulky pickup trucks, allowing you to put your stuff into a single unit.
Incredibly Simple Tent Trailer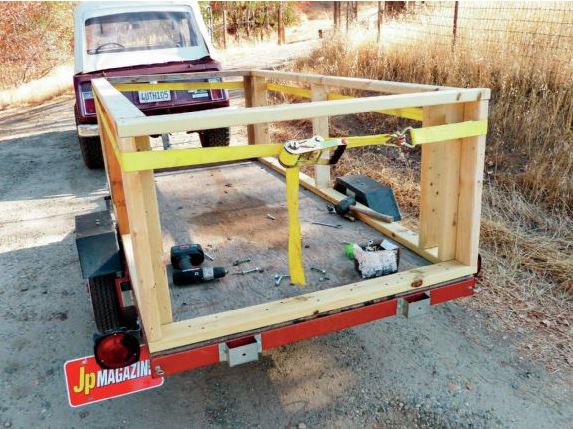 The DIY Incredibly Simple Tent Trailer is a super easy build that you can use for camping. It uses an old pop-up camper, which gives you more space than most tent trailers. It includes a stove and sinks, so you don't have to worry about staying on top of your food prep while you're off exploring the outdoors. Traveling in a tent trailer can be a nice way to escape the hustle and bustle of everyday life. Spend your next camping trip in a safe and affordable tent trailer. This incredibly simple, affordable tent trailer can accommodate two adults and all your camping gear. Whether planning a weekend excursion with friends or an extended vacation to the great outdoors, this DIY tent trailer will provide you with safe and comfortable living accommodations.
Projection of Travel Trailers
Say goodbye to your old-fashioned slide projector, and say hello to the next generation of projection systems! This projector can project anything from small images to a full large-screen television. Your whole family can enjoy a movie while traveling in your RV. You don't need to take out a bank loan or invest hundreds of thousands to buy one travel trailer. Instead, you can get yourself a projector and screen, which are conveniently packed into one box. This box is then placed on top of the front part of your RV so that it will project on its front side.
Do's & Don'ts of Trailer
There are several video integrations to help you understand the points more closely. Knowing the inevitable parts should occupy the appropriate making of an available trailer. You'll be fine if you have some experience working in your vehicles. However, if there's anything about these projects that still proves challenging for you or if there are certain design features that are eluding your comprehension, this article should provide exactly the help you need.
Power Generating Trailer
Take your power generation on the road with this trailer-mounted wind turbine. It can power a building, campground, or other remote location and is fitted with an automatic shutoff switch to ensure it integrates smoothly into your power system. The safe Power Generating Trailer is an ideal choice to produce solar power and save your money. The product offers long-lasting functionality with its efficient design and high-quality materials.
No-Axle Off-Road Trailer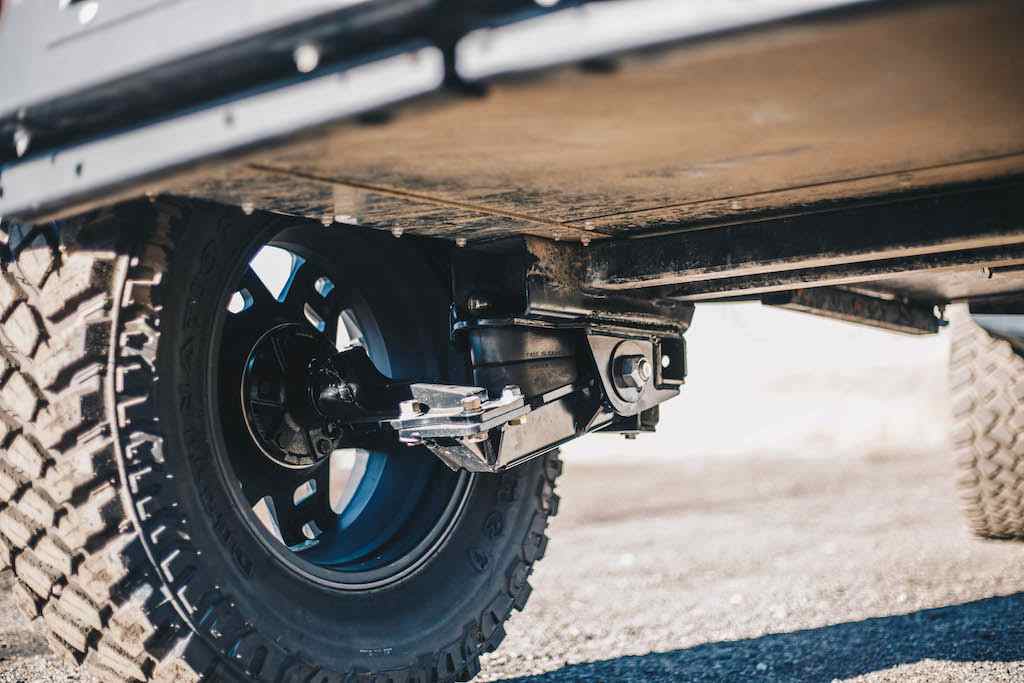 Building a no-axle off-road trailer is easy and fun! In no time, you'll be ready to carry all your favorite gear out into the wilderness. Imagine the freedom to go anywhere with a trailer that can handle any terrain, and you'll have this DIY off-road trailer. You can haul anything from wood and gardening supplies to dirt bikes and ATVs. You'll build the steel frame in less than a day and attach it with bolts rather than welding so that you can take it apart easily.
More Ideas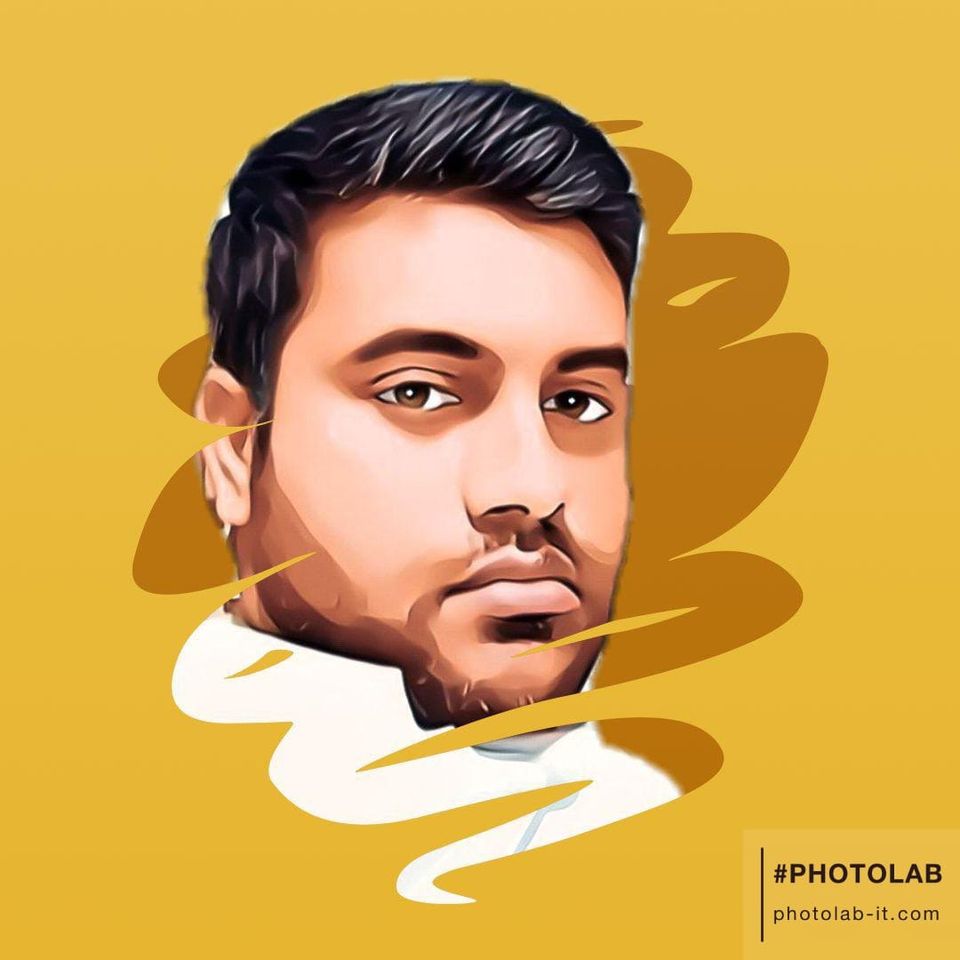 I am Raza, a crafts expert with 6 years of experience. I run this site for DIY lovers to provide the most exciting projects and ideas for your home, office, and everyday life. See More