Building an outdoor shower for yourself is an excellent idea if you love to work with your hands and are looking for a personal project that will last a long time. A backyard shower is the best way to refresh yourself during the hot summer. We've rounded up some unique DIY Outdoor Shower plans for everyone, whether you're a beginner or a construction pro. These DIY outdoor shower plans show you how to build an attractive, low-cost, and efficient outdoor shower. The materials are easy to obtain, and installation is simple enough for most homeowners.
DIY Outdoor Shower Plans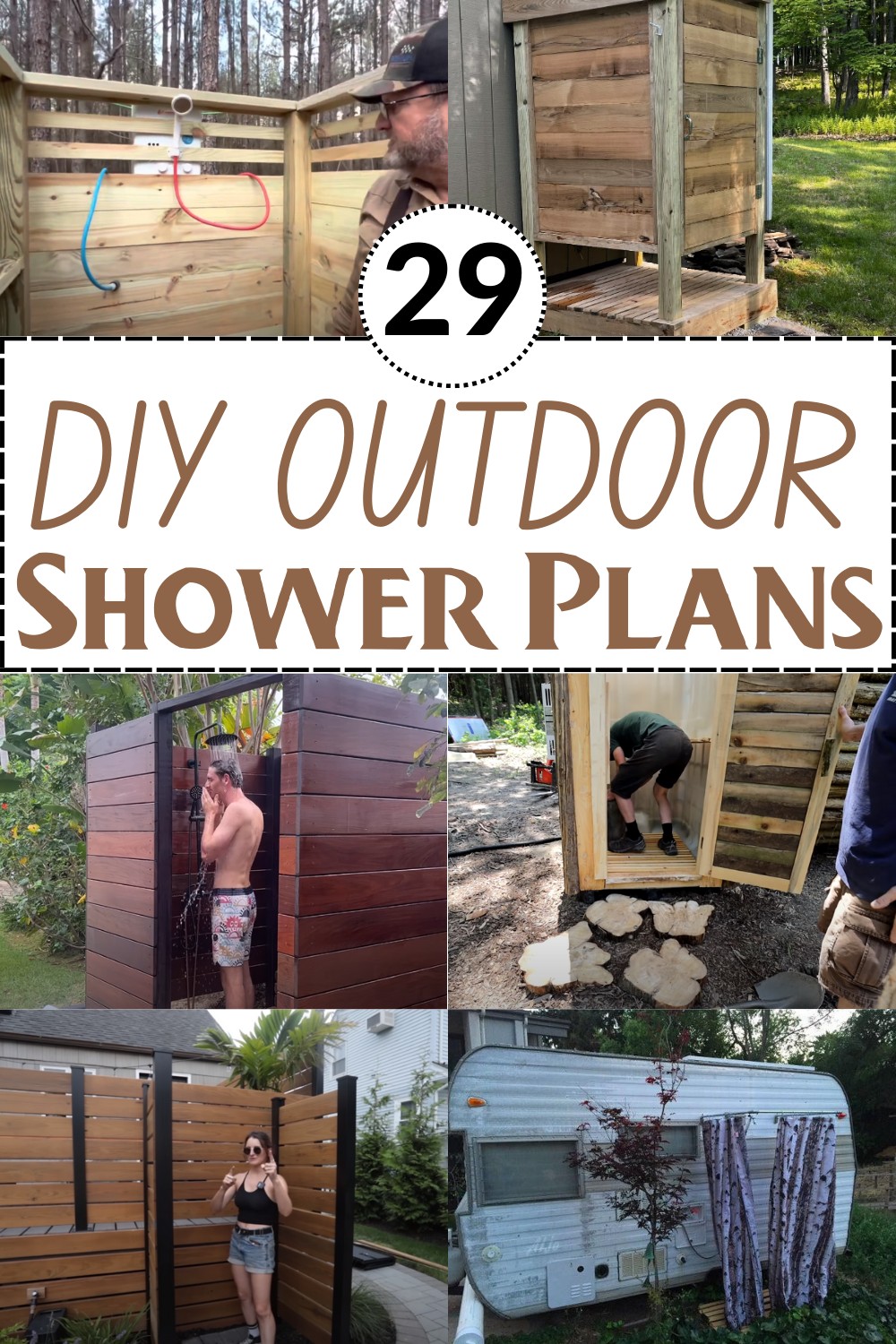 A DIY outdoor shower is a great way to save money on water bills and extend your bathing season throughout the year. Build your own outdoor shower and enjoy the luxury of washing off in the fresh air. Outdoor showers make great additions to residential and commercial properties, providing a place to wash before or after swimming, grilling on the patio, working in the yard, or relaxing in your spa. If you need an inexpensive, quick, and accessible outdoor shower that can be built in less than a day, check out these 24 DIY Outdoor Shower Plans.
DIY Off Grid Outdoor Shower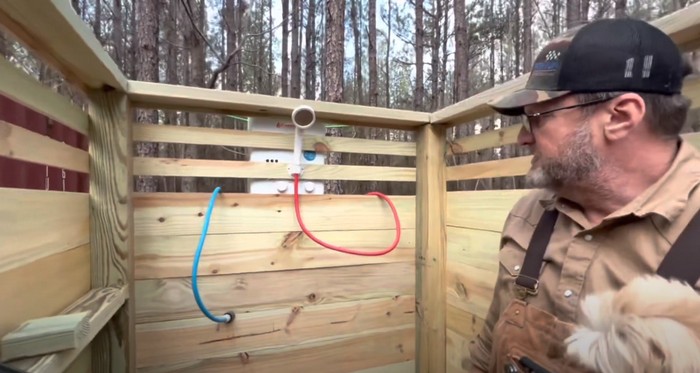 Building An Outdoor Shower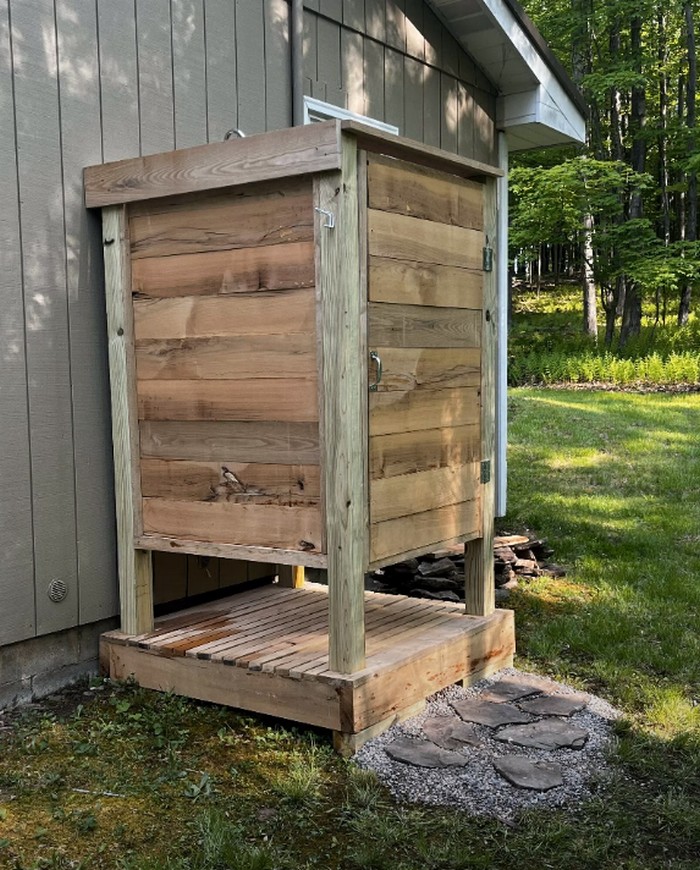 Building A Luxurious Rain Shower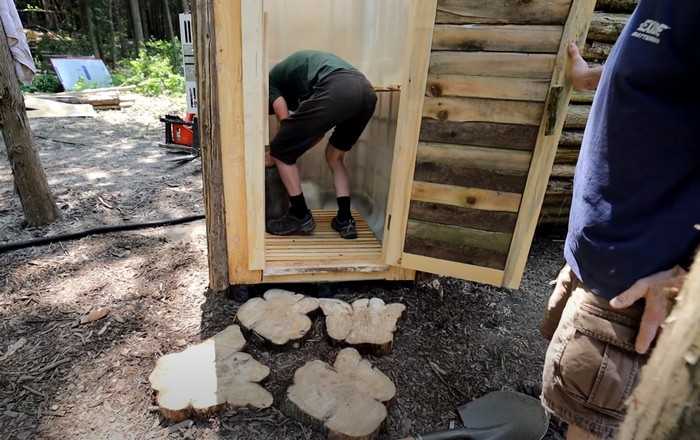 DIY Outdoor Shower
Easiest Outdoor Shower Build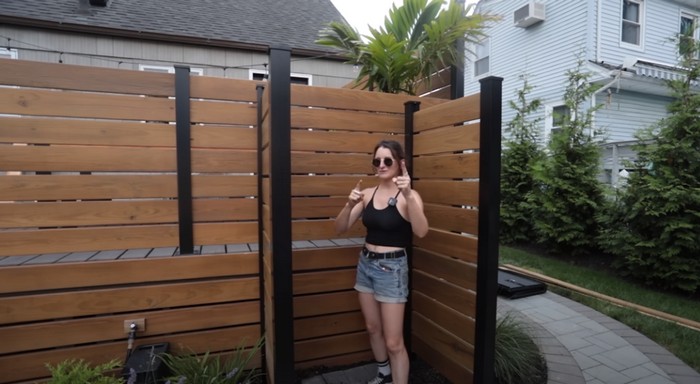 Easy Outdoor Shower Stall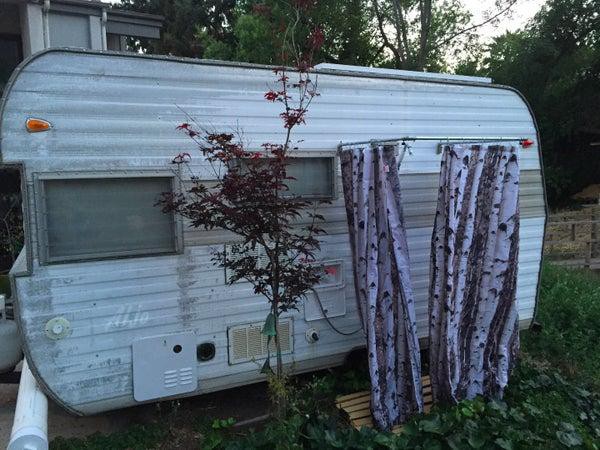 If you're a camper, this DIY project will be ideal. This DIY outdoor shower is easy to make and a great alternative to the traditional baths that many people like to take during camping trips. The making process is easy to follow and requires a few basic carpentry techniques, such as assembly and drilling holes in materials. With easy-to-follow step-by-step directions, anyone can create this at home with a few tools.
You can also see:
How To Make An Outdoor Shower
If you want to take your outdoor shower from plain to fabulous, you're in the right place. This handy guide will show you how to build a great outdoor shower system. This outdoor shower features reclaimed wood and a reclaimed water pump, giving it a rustic feel. You can make one in your backyard or even in your or your friend's backyard too. Just follow the instructions in the video to see how he built this excellent outdoor shower.
Freestanding Outdoor Shower Plan
Are you a fan of the outdoors? Then this free-standing outdoor shower is perfect for you. It has minimal parts and is easy to create, so it won't take up much space in your yard and can be moved from one place to another. Don't let the name fool you; this outdoor shower is easy to create and maintain. All you need is wooden materials that are easy to obtain. It stands freely and can be moved from one spot outside your house to another.
Also, see: DIY Door Frame Ideas
How To Make Outdoor Shower Plan
With the summer heat upon us and a camping trip on the horizon, you might be looking for an easy way to make your next regular shower a little more exciting. There's an easy solution for that! You can make this cool outdoor shower with a few tools, some patience, and many hands-on steps. This tutorial will guide you on building this beautiful portable outdoor shower. The making process is fun and straightforward. After your project, share it with your friends and inspire them to do the same!
Building An Outdoor Shower At Home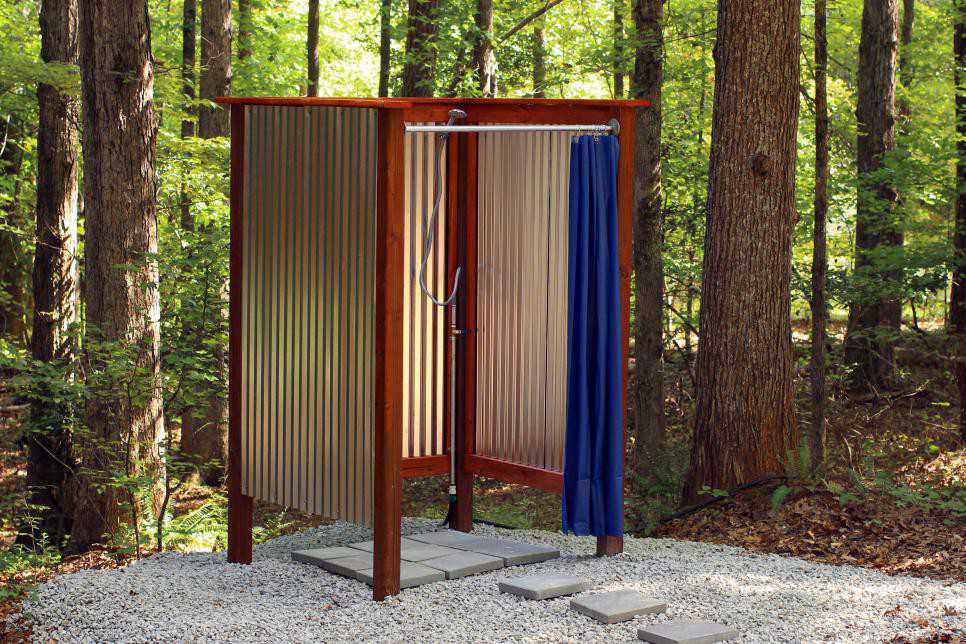 Are you looking to refresh yourself after spending a long time camping? Look no further; this outdoor shower is perfect and easy to make. You can even place it in your garden so you and your friends can take a quick shower before or after a party. Imagine if you could have a shower under the stars...and not just a simple hose. Built with a fabulous design, this shower will make any camping trip memorable and enjoyable. Simple steps make this project achievable for even the novice do-it-yourselfer.
Portable Outdoor Shower Tutorial
If you show an active way of life, you're probably not too excited by the prospect of having to wait until you get home before showering. This Portable Outdoor Shower can completely change that. It's cheaper and easier to make than most other outdoor shower designs, and because it's portable, it can be used virtually anywhere! This portable outdoor shower is an excellent project for anyone looking to save some money and get creative at the same time. Creating this shower will make you feel like an accomplished homeowner and make your outdoor space much more appealing.
Hot Water Outdoor Shower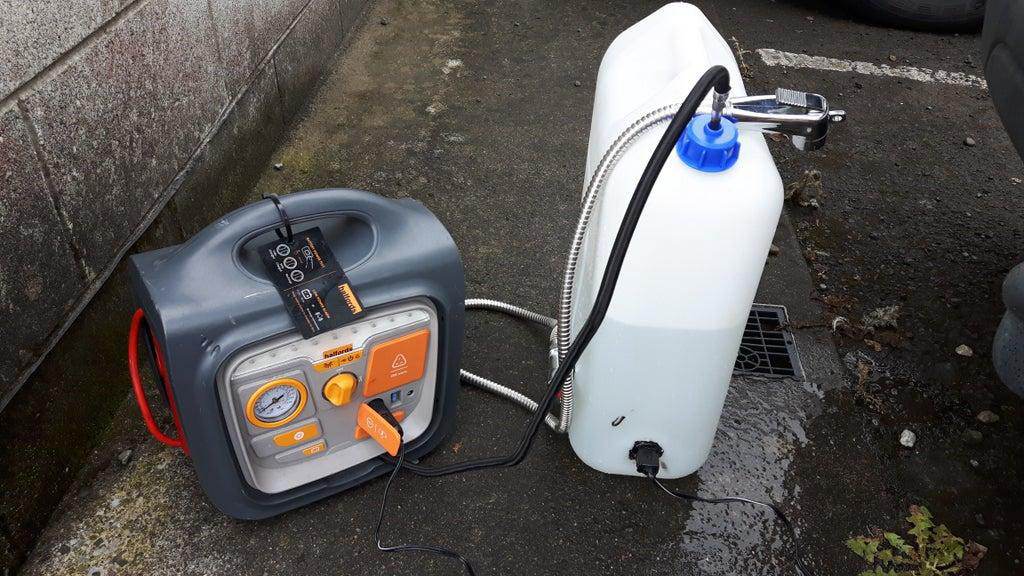 Some people have a hard time doing the cleaning. They are not enjoying the cleanliness due to the cold weather. This is a straightforward process to make your life easy by using hot water outdoor shower that you cannot get from anyone else except this fantastic creation. You can use the result of this project for years to come; just make sure you follow the instructions closely. This shower will be perfect for you if you live in an area with limited hot water and electricity.
Outdoor Shower Plan
It is uncommon for people to have their own space for showering outside of the house, but such a situation does enable a person to be relaxed and comfortable. You will find that this DIY project makes your ideal outdoor shower. This is because it has several features. It also has an aesthetic appeal and is perfect for both men and women. Resembling shower cabin, this is an excellent addition to your home. It's easy to build, and you can use as many materials as possible to make it more unique.
Simple Wood Outdoor Shower Idea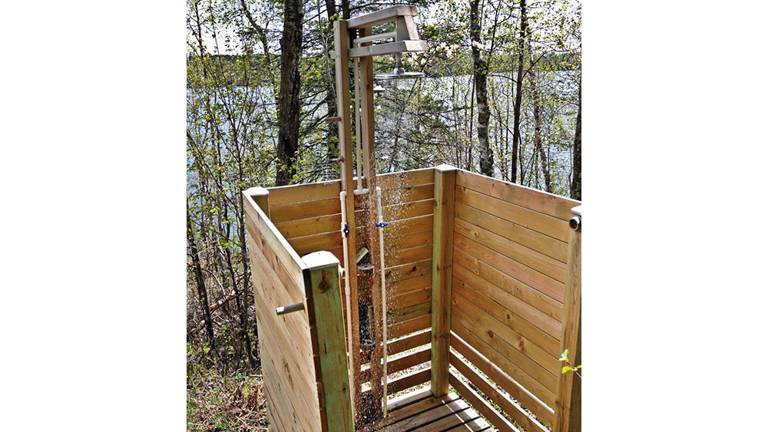 Want to get the feeling of going for a swim in your backyard? Then design your outdoor shower and enjoy the hot water on your skin. With this DIY tutorial, you can make this beautiful-looking shower and enjoy a relaxing bath any time you want. Once you understand this outdoor shower tutorial, it will be possible to do just that. It includes all the design details and materials needed to construct this sturdy and elegant wooden shower.
Rain Outdoor Shower DIY
Let the water rain down on you in this DIY rain shower. It's like showering under the sun, but it lasts longer! This guide will get you started on your own DIY rain shower project. If you don't have a large budget for remodeling your bathroom, here's an easy way to get a rustic-style rain shower without spending much money. All you need is a PVC pipe, brass fittings, and the correct installation tools.
Corrugated Metal Outdoor Shower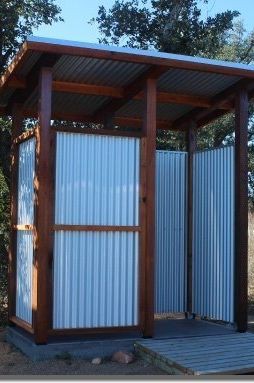 What a great idea! The corrugated metal outdoor shower is a perfect addition to any home. This DIY project is easy to make and will save you time and stress. This outdoor shower is big and spacious. Waterproof, rust-free, and comfortable with at least two people inside it. All you need is some corrugated metal and an angle grinder (a power tool). So get your hands on some corrugated metal sheets, and this tutorial will show you how to build it.
Outdoor Pool Shower Plan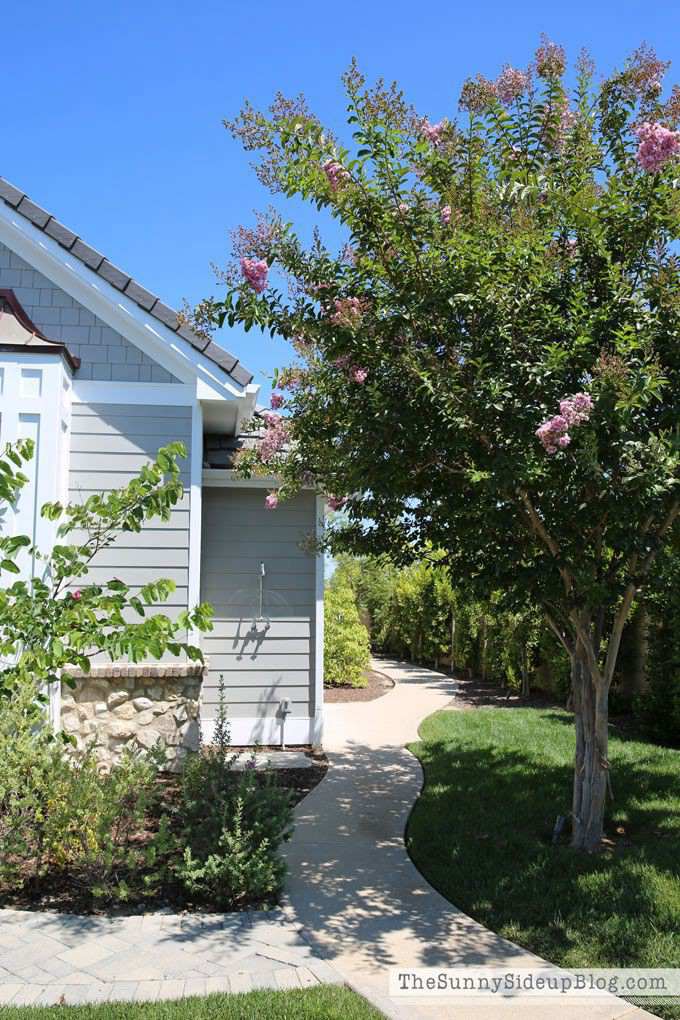 If you love swimming, you need to have a shower place. Even if you don't like to swim, soaping yourself in the pool water will still be unavoidable. This outdoor pool shower could help you enjoy your swim more. It's easy to set up and is good-looking even when used outdoors. A DIY outdoor pool shower is an easy, inexpensive, and fun project that you can do in your backyard. If you're not interested in paying a ton of money or don't have enough space on your deck for a jet-set water spa, this will be perfect! This outdoor pool shower can last for years—and even decades with proper maintenance and care!
Reclaimed Wood Outdoor Shower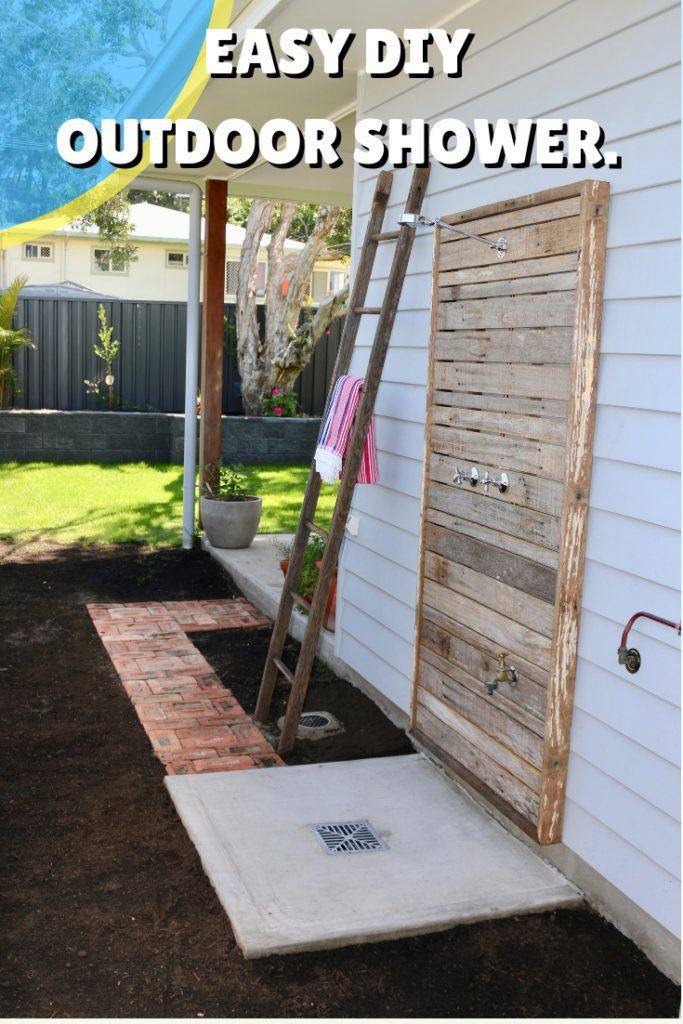 This DIY reclaimed wood waterfall shower transforms your outdoor space into a relaxing escape. It's perfect for outdoor showers, summertime barbecues, and more. Make your outdoor shower! This DIY garden shower is easy and inexpensive compared to buying a packaged unit. This story will teach you everything you need to know to make your wood and brick outdoor shower with a rainproof dome cover. It has two shower knobs and a tap, which makes it perfect for those warm summer days.
How To Make An Outdoor Shower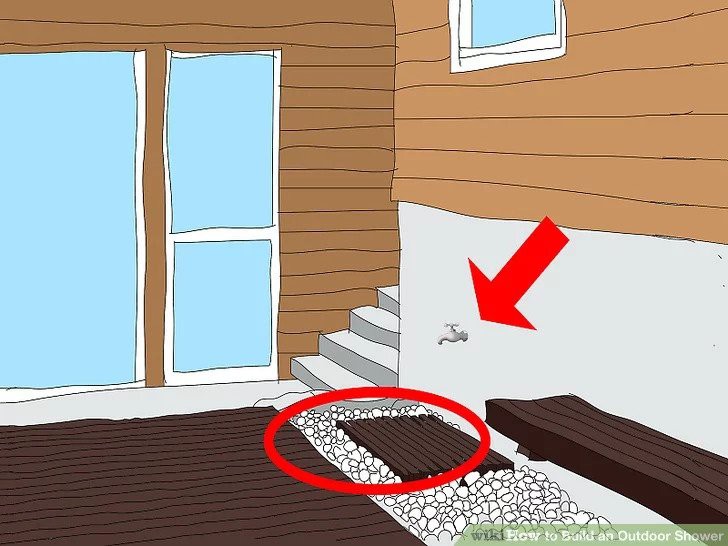 An outdoor shower is a perfect complement to your outdoor space. It is not only practical but functional and stylish. Now you can install it in your home in no time! Here is a detailed step-by-step guide on how to build an outdoor shower. This guide will help you build your outdoor shower by explaining how to design and make a wooden structure, the necessary materials, installation of an outdoor shower pump system, select the best rain shower head, and mount it on plywood wall paneling.
Luxurious Outdoor Shower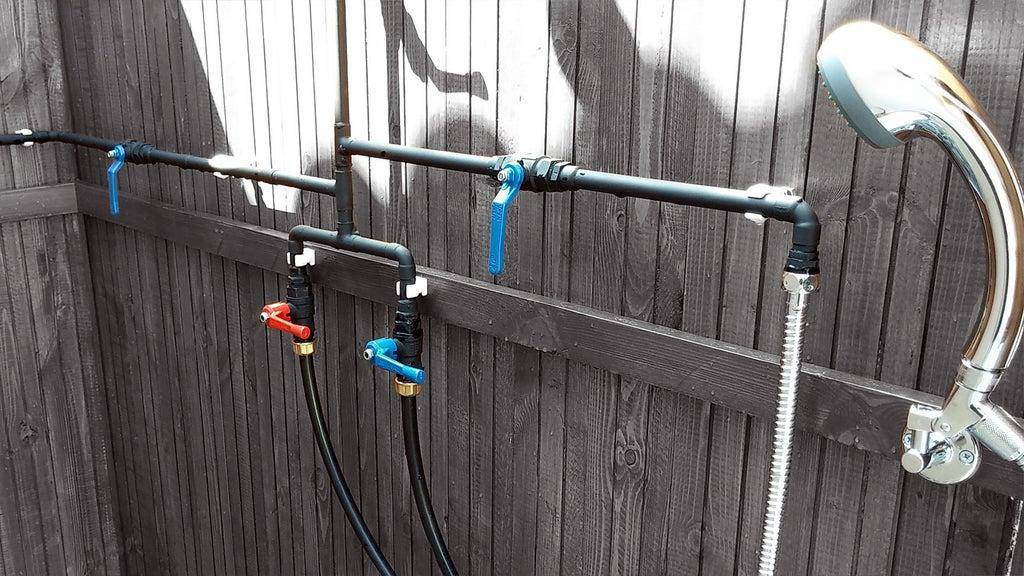 This Luxurious Outdoor Shower DIY project is perfect for you if you outdoors need some extra TLC (Transport Layer Security). It takes some time to finish, but the result will be well worth the effort. Hot and cold showers are essential for outdoor showering, and if you are tired of searching for a way to install them, this DIY project is for you. This outdoor shower is the ideal addition to your backyard. Look at this detailed designed outdoor shower and see if you think it looks like something you'd like to install.
Outdoor Shower Enclosure Plan
Learn how to build your very outdoor shower with this DIY tutorial. It's easy, and you don't need a lot of tools. You will love the concept of this DIY bath project! In this tutorial, you'll get detailed information about the materials required for your enclosure and how to work with them. You will also learn to create a sturdy framework and waterproof the structure. Lastly, she gives tips on making it even more beautiful by adding tiles and customizing it to your desired style.
Outdoor Shower Head With Can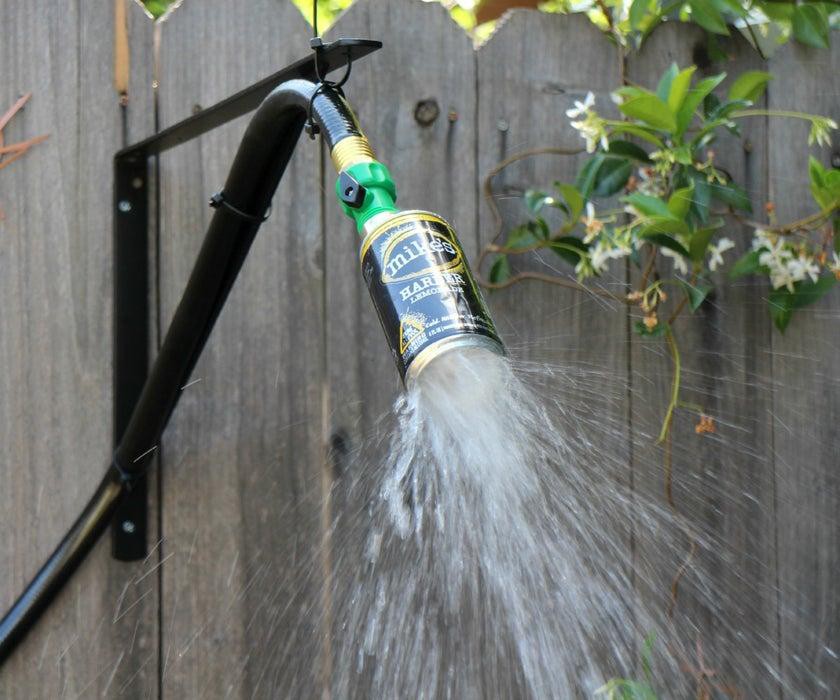 Can you take a shower under a rain can? The answer is yes, and we are here to show you how. This idea is one of those creative ideas that are easy to follow. This is an ideal outdoor shower. If you're looking to save money and have a creative project, this Can showerhead is for you. You can use an empty soda or food can create a unique and cheap water shower head with just a few things from home. It's perfect for camping or your everyday shower needs in the house.
Easy Outdoor Shower Idea
This outdoor shower is a short, indoor, and outdoor shower you can make yourself. It can use for camping, as well as poolside showers. This is a great way to get fresh, clean water into your body after an active day of fun and outdoor games. You can make your outdoor shower if you need one. It is straightforward to do and does not cost much to build. You could even add it to your campsite for use by you and your friends on the trip.
Outdoor Shower With Hot Water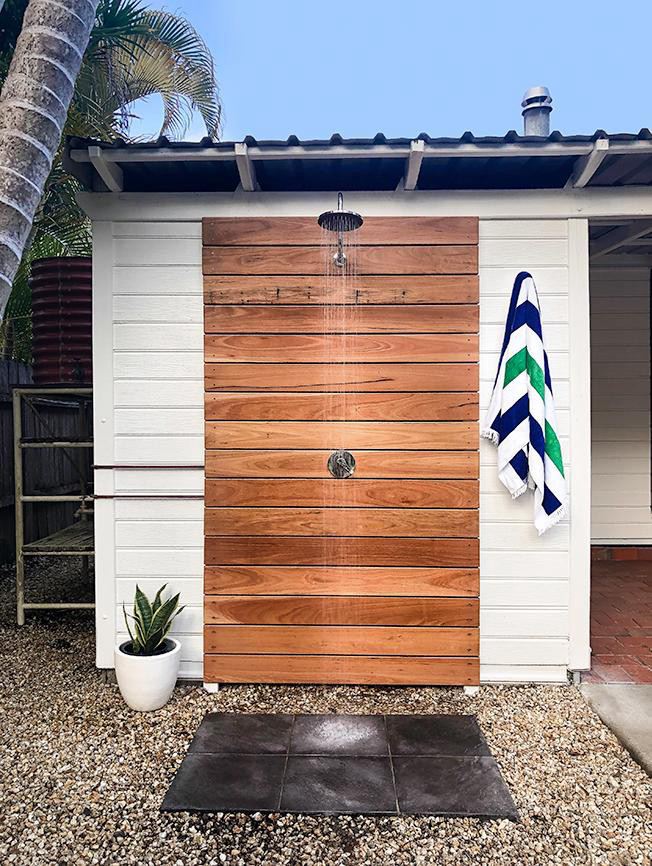 Make your outdoor shower with hot water or heat a treat to take care of yourself. This DIY project is simple and inexpensive, but it will make you feel invigorated. It works best during the fall and winter seasons when it's extremely cold outside. This outdoor shower with hot water will be your favorite thing to help you wash off the dust from being out in the sun all day. The steps are easy to follow in this tutorial, and the only power tools you will need are a drill, hole saw, and drill bit.
How To Make An Outdoor Shower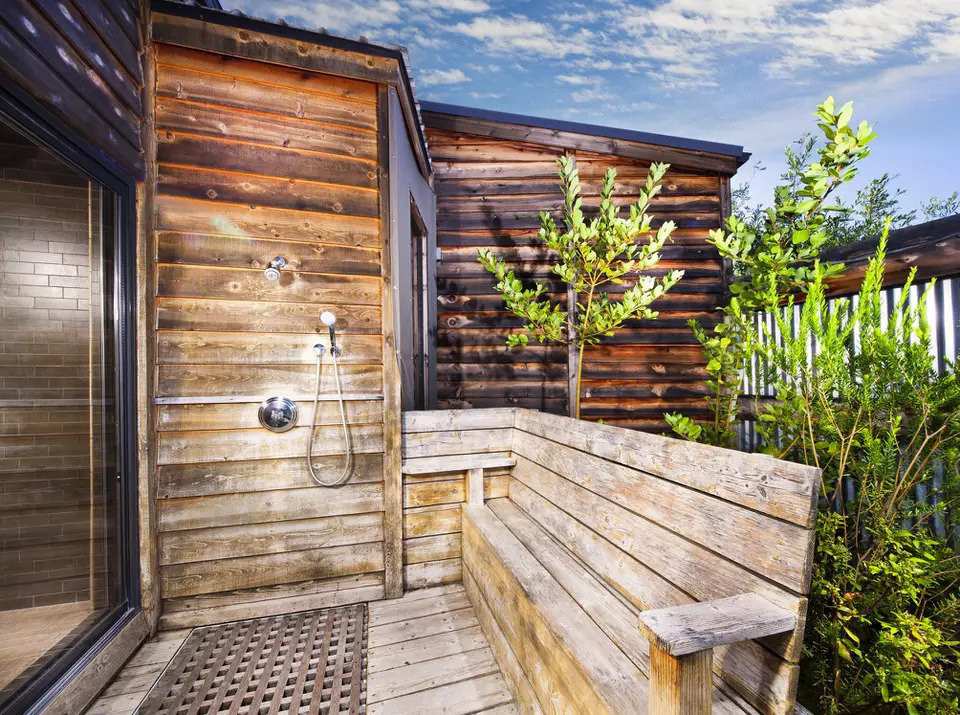 If you've been considering building an outdoor shower, this guide will walk you through each process step. From choosing materials to installing your custom-made shower area, it will provide you with the knowledge and confidence necessary to create a luxurious outdoor showering experience for yourself and your family. The truth is that building an outdoor shower isn't as hard as it seems. There are few materials involved, and you can make one relatively quickly. What's more, you don't need any special tools either.
Make Your Own Outdoor Shower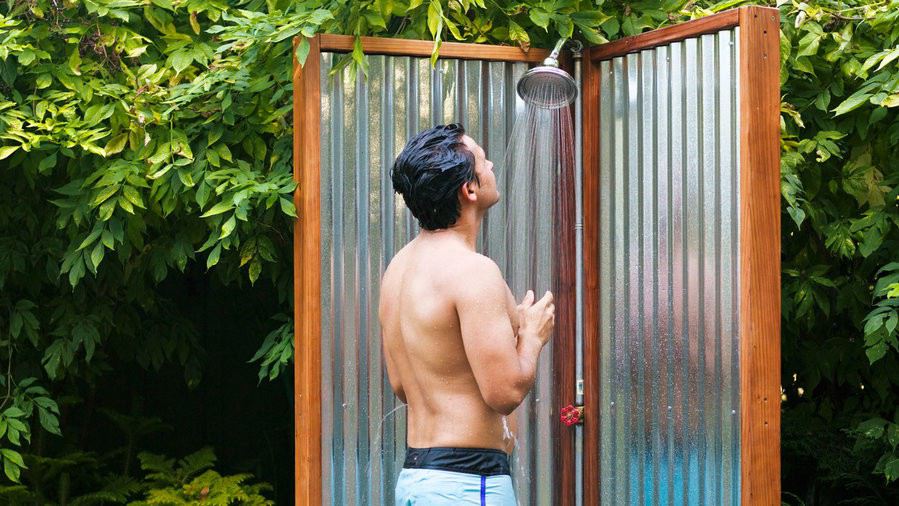 This is a must-have product if you want a quick and easy way to keep your outdoor shower clean and sanitary. It's easy to use and hook up with several different styles of plumbing. The DIY outdoor shower is a great way to spruce up your backyard, deck, or even a prominent corner of your home. The project takes about two days to complete, but the results will be worth the extra effort.
Luxurious Outdoor Shower DIY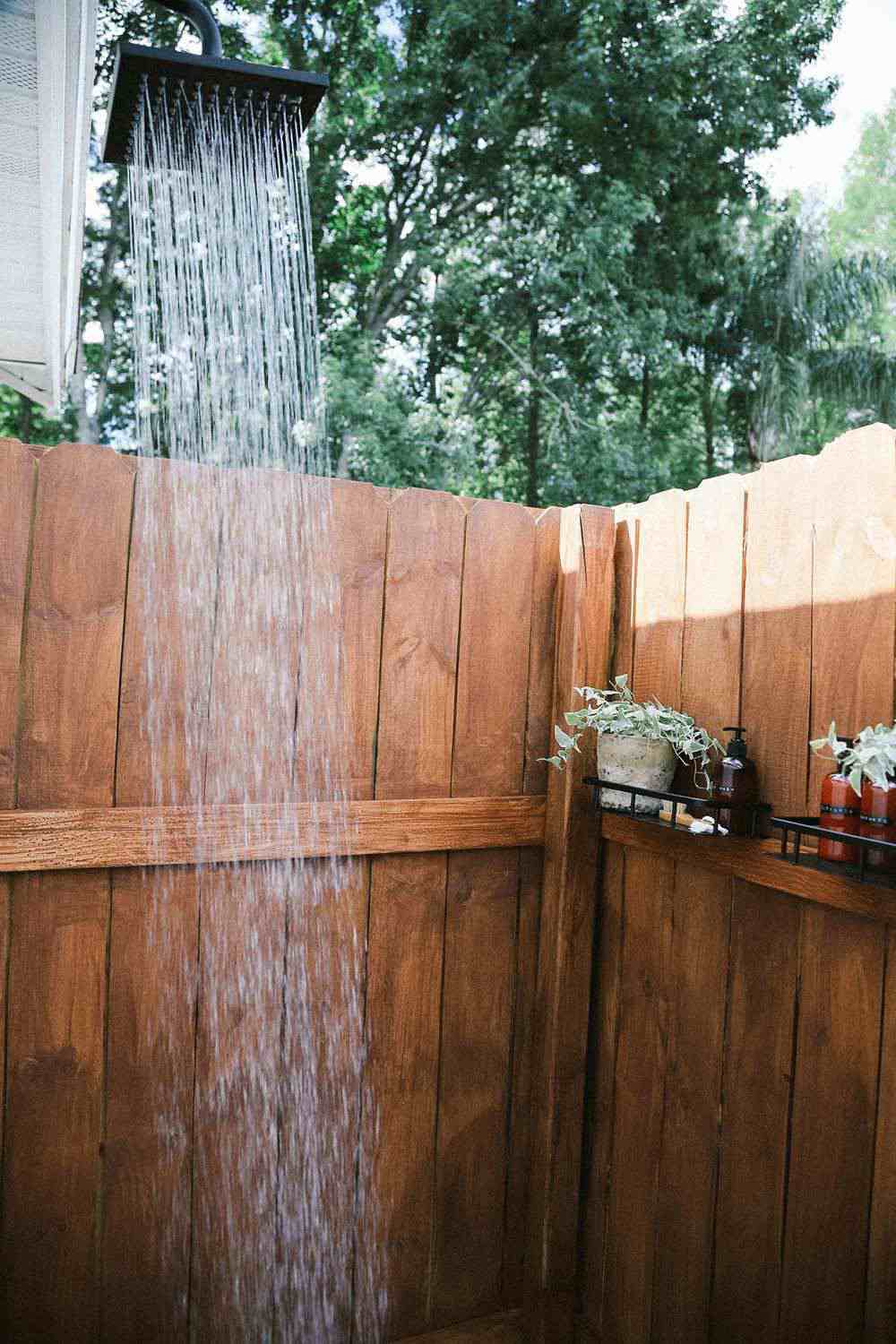 A luxurious outdoor shower may be one of the best DIY projects you will ever attempt. This one is easy but takes time to complete, so you need to plan and ensure that you can get everything done before the hot summer months kick in. When it comes to outdoor showering, this is the way to go. There's no need to keep the water inside your home to enjoy a relaxing and refreshing shower. You can make it right in the open air.
How To Make An Outdoor Shower
It's incredible to know that you can build your own outdoor shower. The benefits of washing yourself in the comfort of your backyard are almost immeasurable. Your friends and family will be impressed by your handy work, and your home will feel like a vacation destination every time they spend time in your backyard. This tutorial is perfect if you're looking for a simple, easy-to-use guide that will walk you through building an outdoor shower. It will give you everything you need to get started, including tips and tricks on what supplies are best and how to avoid the most common mistakes.