If you love camping, but dream of having your own private space, then these DIY campervan plans are perfect. Easily construct your own campervan in any style you like. Various types of the truck camper can be installed behind the truck's cab. These Ways to Build a Homemade Truck Camper are available in different sizes and designs. The advantages of installing a camper on your truck are the versatility of having the option to camp wherever you choose. The camper can be easily removed from your truck when not required and re-installed when you want to go on a trip. These provide extra space for your belongings and offer convenience in carrying out other camping activities, such as cooking or setting up a tent.
Cheap DIY Truck Campers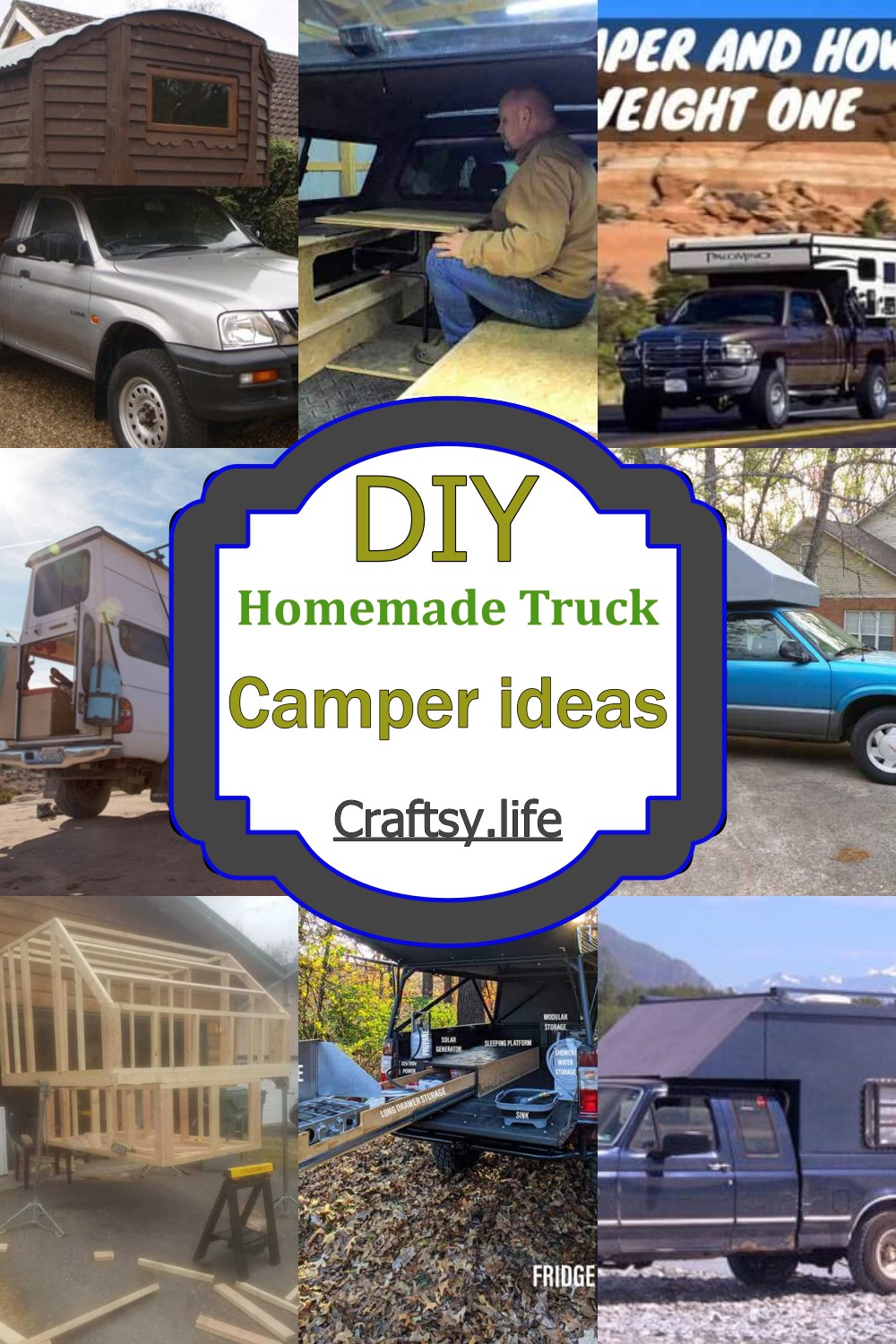 Over the last decade, truck campers have increased in popularity and diversity. Various companies are making different models and styles for various budgets and preferences. But if you can't afford to buy a brand new one, you might not be able to find one used in good condition, either. If you love having a camper on your truck but don't have the means to buy one, it's time to think about DIY! Here are 15 Ways to Build a Homemade Truck Camper to fit their needs and lifestyle.
Here are a few things you'll need before you start:
A cargo trailer (a utility trailer works just as well)
Sawzall or other reciprocating saw for cutting through metal
Metal snips for cutting through metal
Hack saw for cutting wood
Drill press or hand drill for drilling through metal
Hand saw for cutting wood
Power sander
Dremel tool with various attachments for sanding down welds and smoothing edges
Homemade DIY truck camper build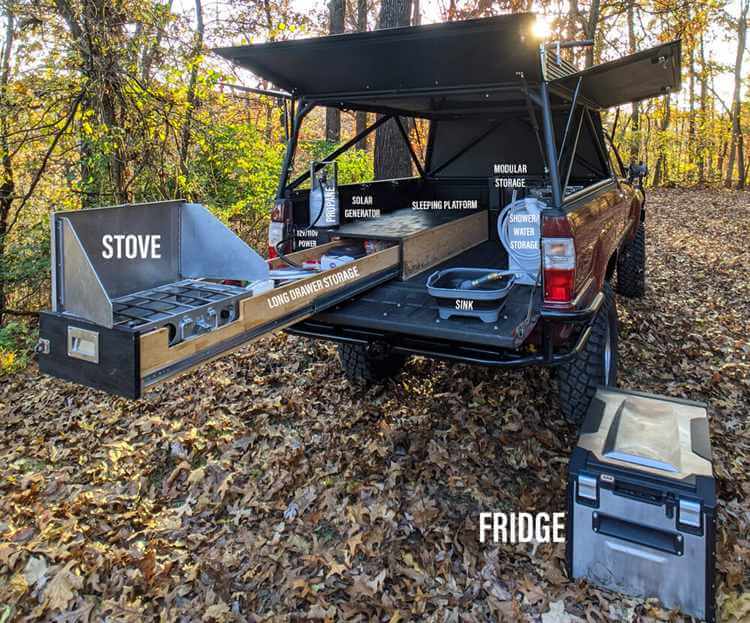 Are you looking for a way to set up your own camper? This video is steps you can follow. There is a link to the materials and tools required to build it. Setting up takes a few hours, but it is worth it! This camper is designed to be built on a weekend. It's a DIY made easy, but anyone can build their truck camper with detailed instructions and images. This design is perfect for camping with overland campers and solo truck camping in a truck topper.
How to build a truck bed camper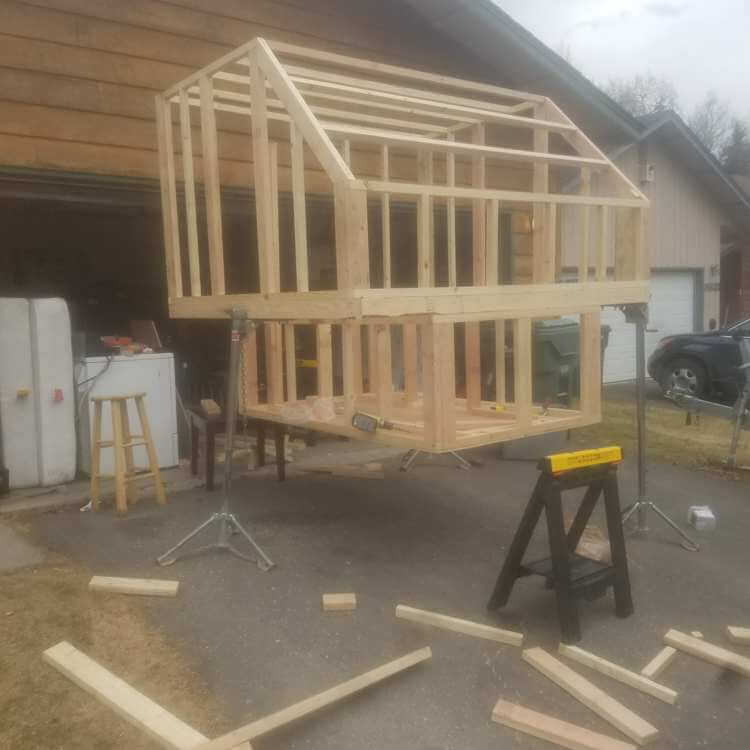 After reading this tutorial on building a homemade truck camper, you can follow the steps described to build your own camper. This tutorial will focus on both windows and doors for the camper. As well as interior and exterior finishing materials needed for making your own truck bed camper. The materials needed include plywood (different sizes), gallons of white paint, flex seal paint, two windows, a door, a vent, torque head screws, twelve sheets of plywood for framing, carpenter's glue, and paint rollers.
Making a cheap homemade truck camper
This is the cheaper, do-it-yourself way to create a custom truck camper. It's made from cheap materials and requires some simple tools. This video tutorial will show you how to create your own camper from start to finish! You can follow these steps and recreate this truck camper with easy access-parking and space-saving attributes. This is a great project to do with friends or family or in a classroom setting, as it's essentially just a box that you have to cover up with some plywood, plastic sheeting, and wood veneer.
Building a homemade truck camper on the weekend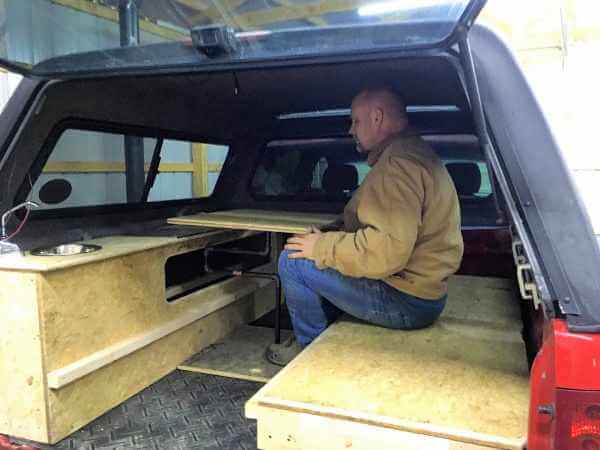 This tutorial takes you through how to build a truck camper in one weekend. You can use the same materials or substitute them with something else. This is a fun project that anyone can do. Using this tutorial's simple and affordable materials, you can build your truck camper. If you have experience camping, then this is something that you can quickly get into. This project also involves measuring, cutting, and building. If you have some previous carpentry experience, this would be an excellent project for you since it does not require wiring or electrical work.
A homemade truck camper that is a work of art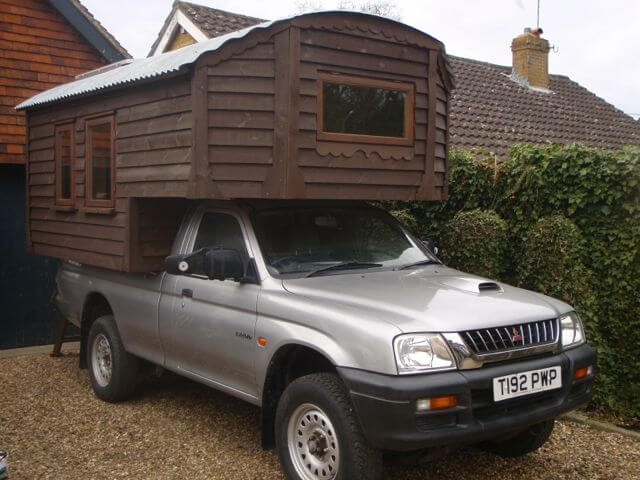 If you love the idea of having a camper in your truck but don't want to pay 30k+ dollars for one, check out this excellent tutorial that takes you through how to build a homemade truck camper that is simply unique. This camper includes full insulation, solar panels, a fridge, and a grill. This tutorial takes you through how to build a homemade truck camper that is simply unique. Made from inexpensive materials and equipment, this camper can be mass-produced at low cost and readily customized.
Boondocking's DIY truck camper
The Boondocking Truck Camper is a compact camper designed to be pulled behind any vehicle. The camper has special features to make life on the road easier and flexible in tight spaces. Whether you're a long-haul truck driver or someone looking to expand your horizons, this DIY truck camper is the perfect option for an affordable home away from home. It will cover everything from choosing and modifying a truck to selecting materials, designing the camper layout, and building it yourself. With some luck, you'll be boondocking in under two months!
Instructables Cab-over Camper for pickup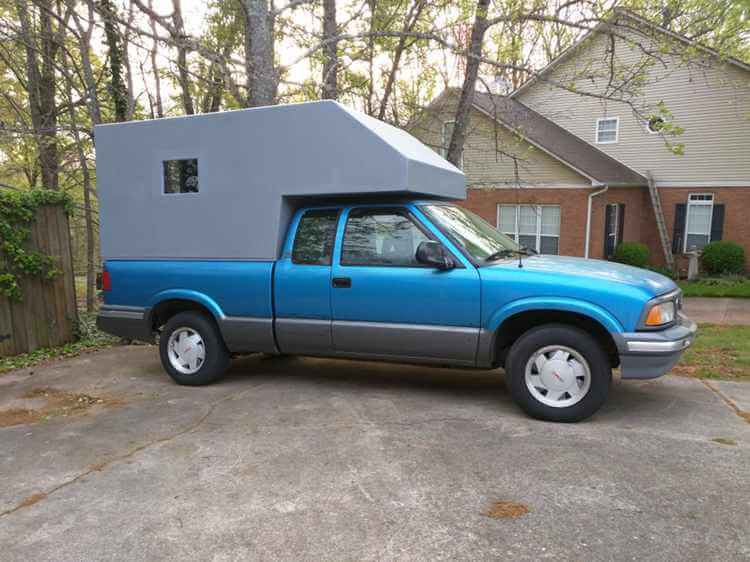 This is a cabover camper made from scratch for your pickup truck. This means it will work with any vehicle. It's a cheap alternative to expensive teardrop campers and requires no welding. The total cost for this camper is between $454 and $600, less than most constructed teardrop campers. With this tutorial, you can build a custom camper that will suit your needs and budget. We begin with a simple frame and cover it with sheet metal. You then add windows, doors, and an interior, so you can be ready for any adventure that comes your way.
DIY Overland truck camper
This video will show you how to build your own DIY Truck Camper. Car camping for the dedicated, do-it-yourself and those who love the outdoors but don't have the cash to buy a truck camper. This DIY kit includes all the materials needed to build an overland truck camper. The truck camper is an easy-to-build design that can be completed on the weekend and is equipped with off-grid capabilities such as solar panels and lithium batteries.
Build your own camper
Roughing is a blast, but where do you go when you're tired of sleeping on the ground? Build your camper! This is the perfect project for you if you don't want to spend money on a custom-built camper but still want a cabin on wheels. With the help of this tutorial, you can create your perfect truck camper. Why build your own camper? Because it allows you to save money and customize it to suit your needs and plans.
Building a DIY truck camper from scratch
If you are someone who dreams of taking off on an adventure in a DIY truck camper, this video tutorial can help you get started. It starts by showing some of the plans for building a homemade truck camper, explains how to budget for a large project like this, and then shows the process of framing the truck with metal studs. This tutorial series will show you how you can do it. This video tutorial teaches how to build a camper from the planning phase to completion. You will also see the budget and overall plan for the project.
Building a lightweight truck camper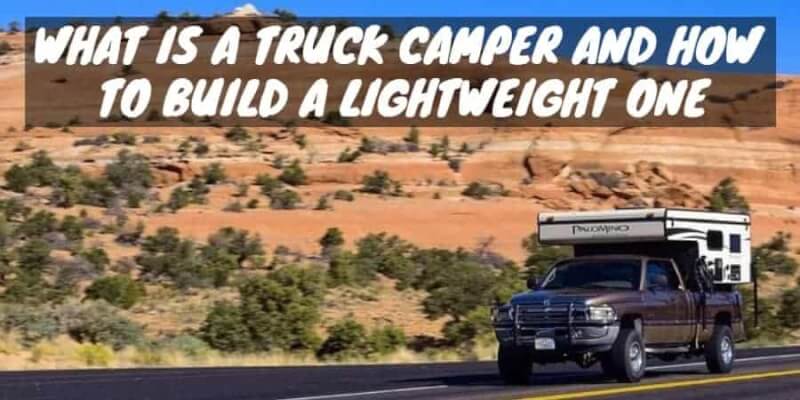 Do you like having a truck camper but don't want to pay the high price that the market offers? This step-by-step tutorial will help you build your own lightweight truck camper. The design and instructions are clear enough that anyone can follow, even building this while watching TV. This video tutorial is perfect for those who enjoy DIY projects and the outdoors. It will help you learn how to build your own truck camper. The guide covers all the steps in building a homemade truck camper while giving instructions on what materials you need and how to go about each step.
Homemade truck camper build
This DIY camper is perfect if you are looking for a small camper that can be towed behind a car or truck. If you're looking for a build that will be comfortable, practical, versatile – and affordable – consider a truck camper. Truck campers offer the best comfort and convenience packed into a space-efficient camper shell or chassis-mounted campers. This DIY homemade truck camper is one of the best-kept secrets for a DIY camper. This camper is easy to build, cheap, and could fool anyone into thinking you built it from scratch at the factory!
Brando's DIY truck camper build
If you've always thought of building a camper but don't think you have the skills, Brando's DIY truck camper build is one that anyone can do. This step-by-step video details the process of building a camper in your own front yard. The cost savings will pay for themselves within a few years of camping, and this camper gives you all the benefits of freely going where you want without being tied down to hookups and campgrounds.
Build this DIY truck camper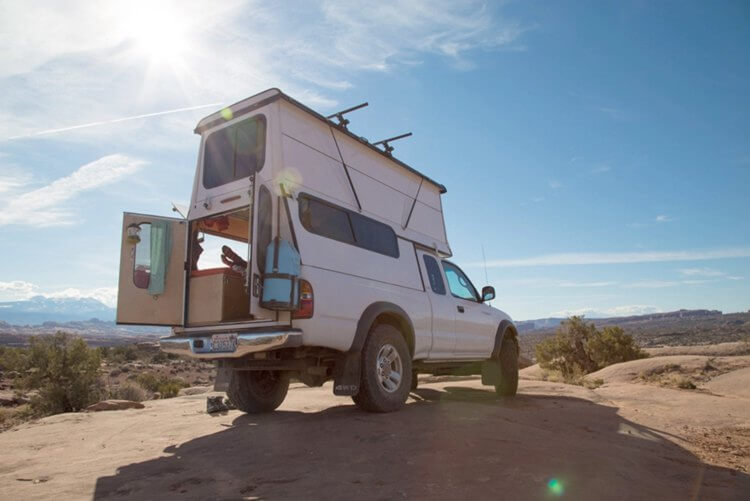 If you love spending time outdoors but don't want to spend much money on a trailer and camper, this DIY guide may be the perfect option. The purpose of this guide is to save money and still enjoy the experience of building your own camper. As a bonus, the materials used for this project won't take up too much space in the garage. This is a DIY tutorial that shows you how to build your own truck camper. This is a great budget option for those who want to save money by making their camping vehicle.
StyroMAX DIY truck camper build
With a lighter build and smaller dimensions, this camper is perfect for off-road adventures! The floorplan is still large enough to accommodate two people with all the comforts of home. This video explains how exactly to build your own truck camper. The time-lapse shows the entire process, including instructions, materials, and human resources to carry out the build. This would be an excellent video for someone who has all the materials and workforce to do their own build.