If you're looking for a new crochet project, why not try a long cardigan? Cardigans are a great way to keep warm, and there are many different crochet long cardigan patterns to choose from. You can make them in all sorts of colors and styles to find the perfect one for you. Plus, they're a great way to show off your crochet skills. So if you're up for a challenge, follow this list of free cardigan patterns; we've gathered some of our favorite patterns to get you started.
Whether you're looking for a long cardigan with buttons or one that's crocheted open down the front, there are plenty of options to choose from. Cardigans crafted from cotton, wool, and other natural fibers are ideal for keeping warm in the cooler months when outerwear is more necessary. When it comes to design and styling, some ladies love classic elegance; others enjoy the casual look of a baggy garment. No matter what you desire and what you like, you will find the best options to select a fabulous and useful crochet long cardigan pattern.
Crochet Long Cardigan Patterns
Are you looking for new crochet cardigan patterns to try out? Check out these long cardigan patterns that are perfect for fall. These patterns are all unique and stylish, and you're sure to find one that you love. So get started on your new favorite sweater today!

Librarian Cardigan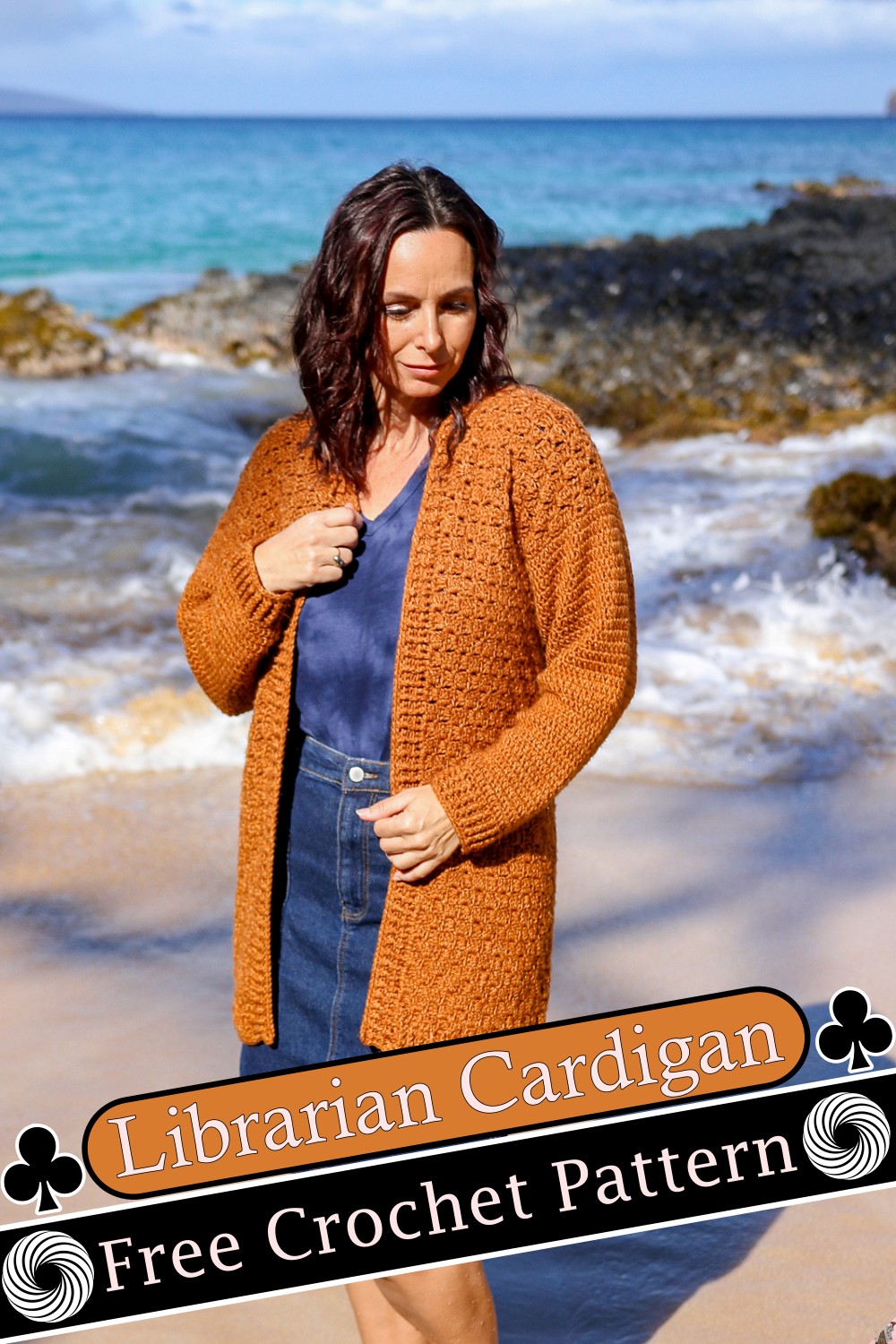 Are you looking for a stylish and professional cardigan that will keep you warm all winter? Look no further than the Librarian Cardigan! This Crochet Librarian Cardigan is perfect for anyone who wants to stay warm and look good at the same time. With its modern construction and comfortable fit, this cardigan will become a favorite in your wardrobe. This sweater was designed for women looking for a flattering, easy-to-sew, classic wardrobe staple.
The Mezzo Cardigan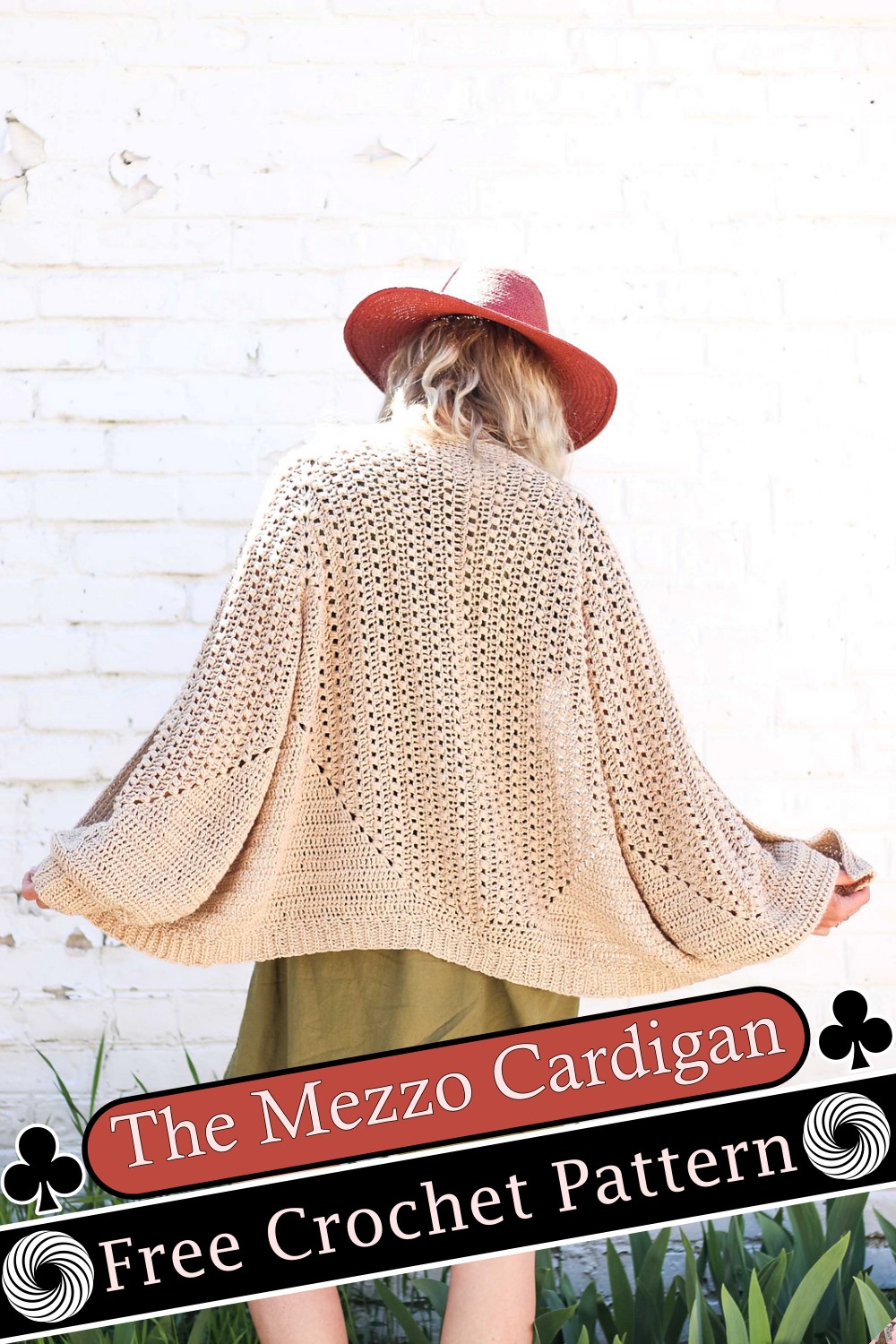 This is your pattern if you've ever dreamed of working along as your crochet projects assemble themselves. The GEO Mezzo Cardigan is a geometric masterpiece that will have you seeing possibilities in fashion and art everywhere you look! With its geometric hexagons, the Crochet Mezzo Cardigan is as fun to wear as it is to make. The two-part crochet along transforms into a beautiful cardigan with relaxed sleeves and a cozy front. This sweater will turn heads whether you're wearing it to class or out on the town.
Spindrift Cardigan
Add some fun to your professional wardrobe with this Crochet Spindrift Cardigan. Crochet this pretty cardigan to bring a little bit of ocean energy into your wardrobe. This stylish silhouette is designed to layer over tank tops and blouses and under jackets or raincoats for extra warmth. With its playful stripes and lace detail, this cardigan is perfect for those days when you want to feel a little bit more stylish. Made from soft, breathable materials, it's comfortable to wear all day long. The yarn used in this design is lightweight and machine washable, making it an excellent choice for summer travel.
Becky Cardigan
This gorgeous crochet cardigan is made from rectangles and has a beautiful edging. It's the perfect pattern for women who want a size-inclusive and adjustable sweater. With this easy crochet cardigan pattern, you can get the perfect fit every time. Whether you're dressing up for a special occasion or just looking for a cozy sweater to wear around the house, the Becky Cardigan will become your new favorite. So don't wait any longer; order your Crochet Becky Cardigan today! Our Becky Cardigan crochet pattern is designed to be longer than your average sweater, so it is unnecessary to add any length. It has a boxy fit with an oversized thick sweater feel - perfect for those who want some extra warmth!
In The Clouds Cardigan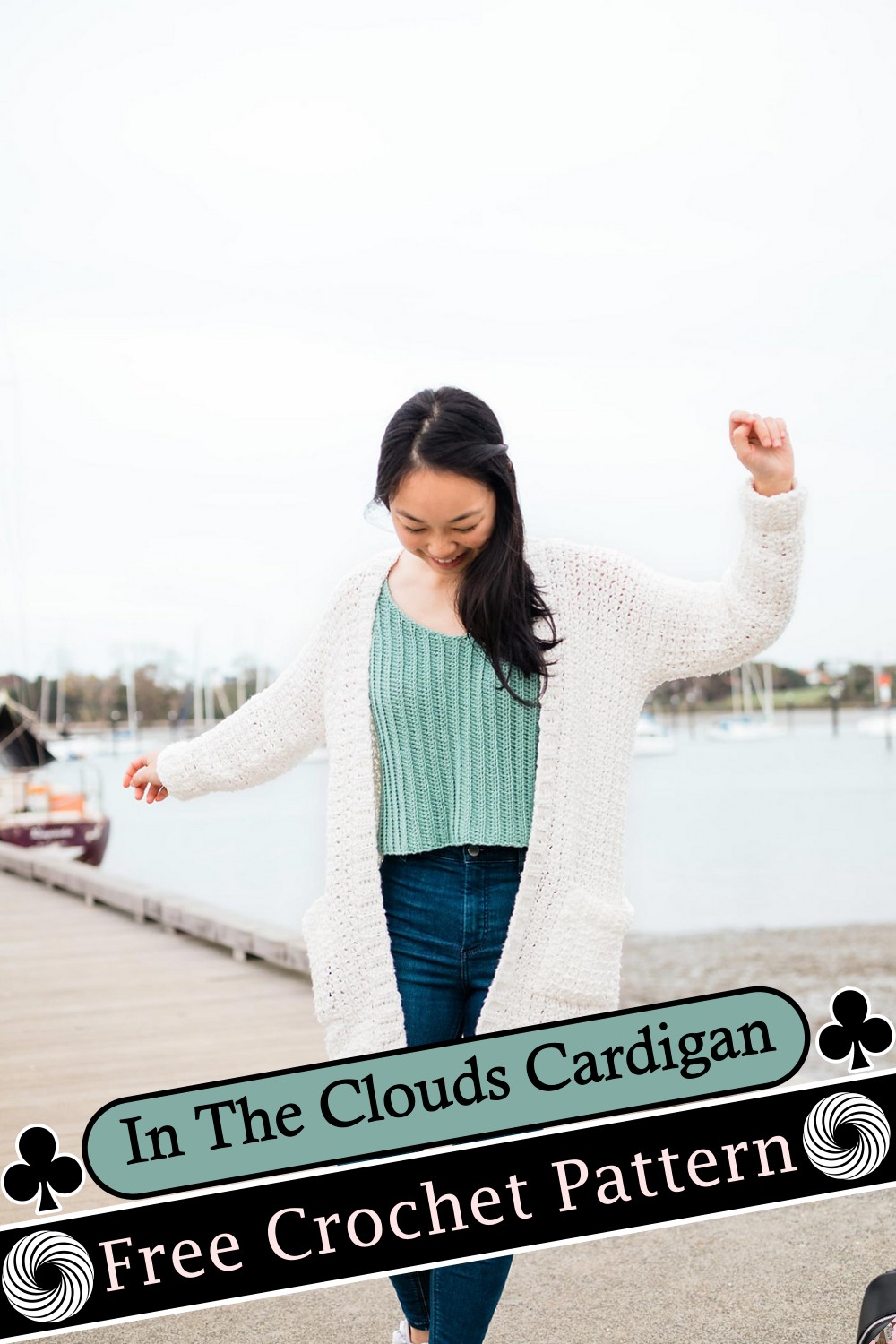 Are you looking for a stylish and comfortable cardigan? Look no further than the In The Clouds Cardigan! This easy-level crochet cardigan is perfect for any season, with its airy and light construction! The mix of single crochets and chains creates a lovely textured surface, while the loose and relaxed drape makes it the ultimate comfy staple. The Clouds crochet cardigan is the perfect layering piece for any season! The mix of single crochets and chains creates a textured surface, while the loose and relaxed drape makes it the ultimate comfy staple item in anyone's wardrobe. Pair it with dresses and sandals for a cute summer look or over jeans and a t-shirt for a casual everyday outfit!
Sera Cardigan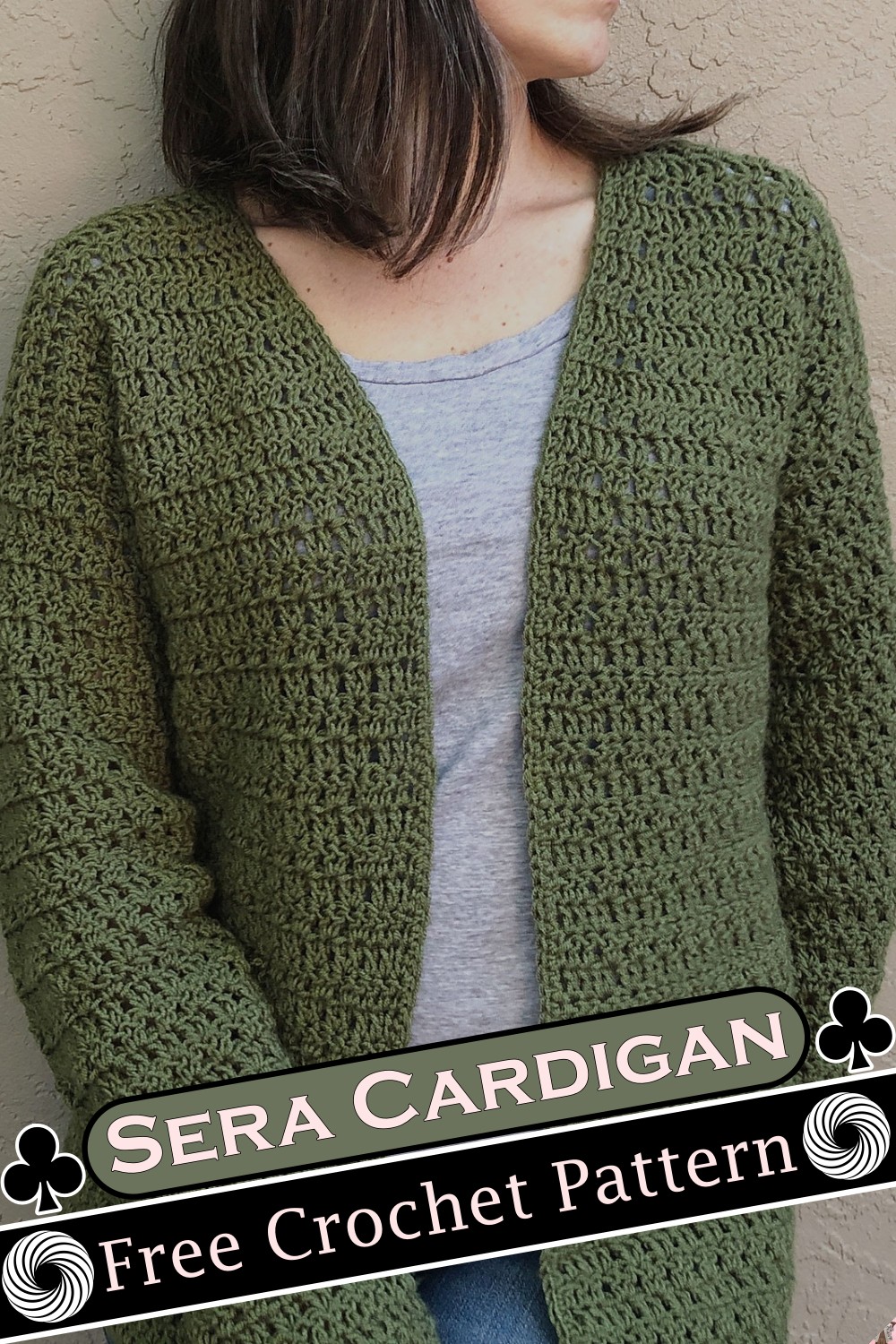 The Sera Cardigan is a classic crochet cardigan with a comfortable fit. This lightweight sweater is perfect for an evening out or a day around town. The Sera Cardigan can dress up or down for any occasion with a versatile style. The crochet detail provides a feminine touch, while the easy drape makes it comfortable around the house or for a day out. This sweater works from fine quality cotton, which gives it a light and airy feel. It features an unfinished hem so you can roll or leave it as the final touch to your outfit.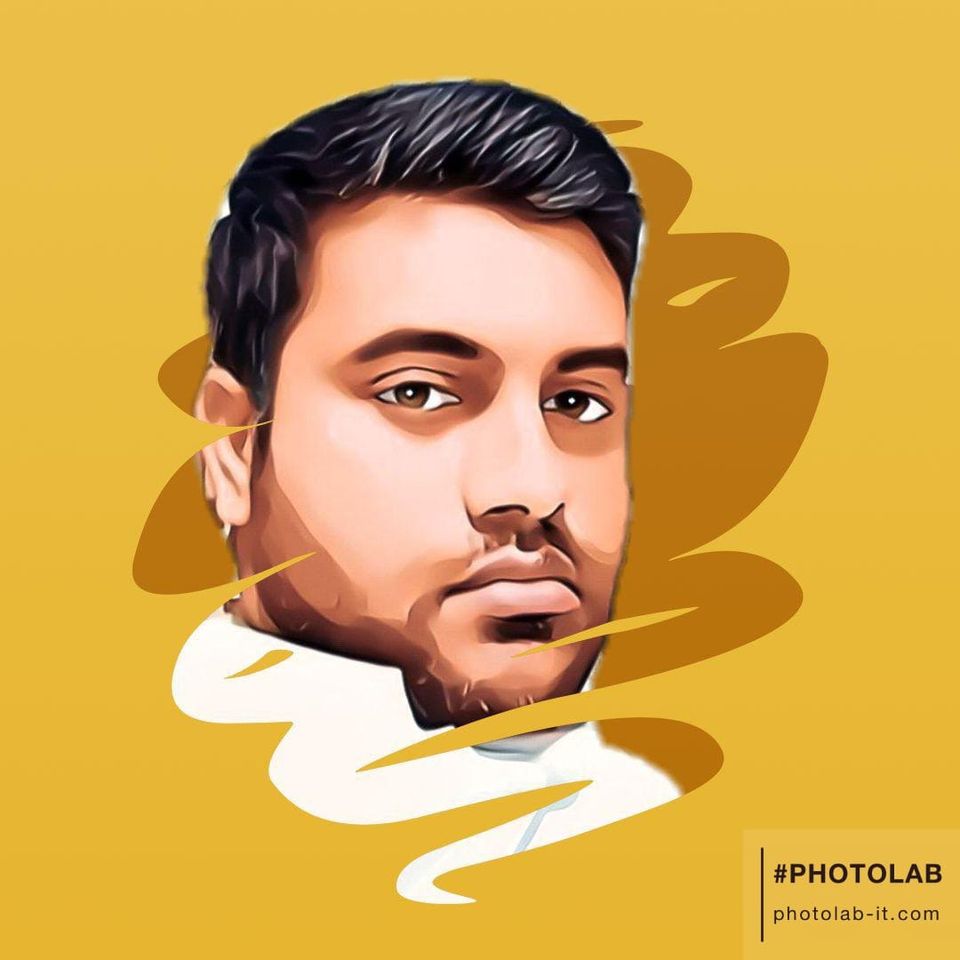 I am Raza, a crafts expert with 6 years of experience. I run this site for DIY lovers to provide the most exciting projects and ideas for your home, office, and everyday life. See More