Sun hat patterns are a necessity for warm weather, and we've put together this list of the best crochet sun hat patterns for the summer. We have several different styles to choose from, so you're sure to find one to make your next beach trip more enjoyable. These crochet sun hat patterns are made with premium materials and written descriptions, so you're more than ready to tackle a variety of styles. Whether you want a classic, floppy visor or something more structured and modern, there's something here!
Sometimes, it's hard to know how long you want it when making a crochet hat. These crochet sun hat patterns ensure that your finished product is right for the recipient, whether they like something on their head. With styles ranging from simple, to thematic, to trendy and all over in between, you'll find one that fits your needs.
Crochet Sun Hat Patterns

You can make your sun hat with these crochet patterns. These crochet sun hat patterns' lovely and fashionable look is always an attractive fashion statement. Once you've mastered the basic granny square, check out these quick and easy crochet patterns to create a new look.
Adult Hugs And Kisses Sun Hat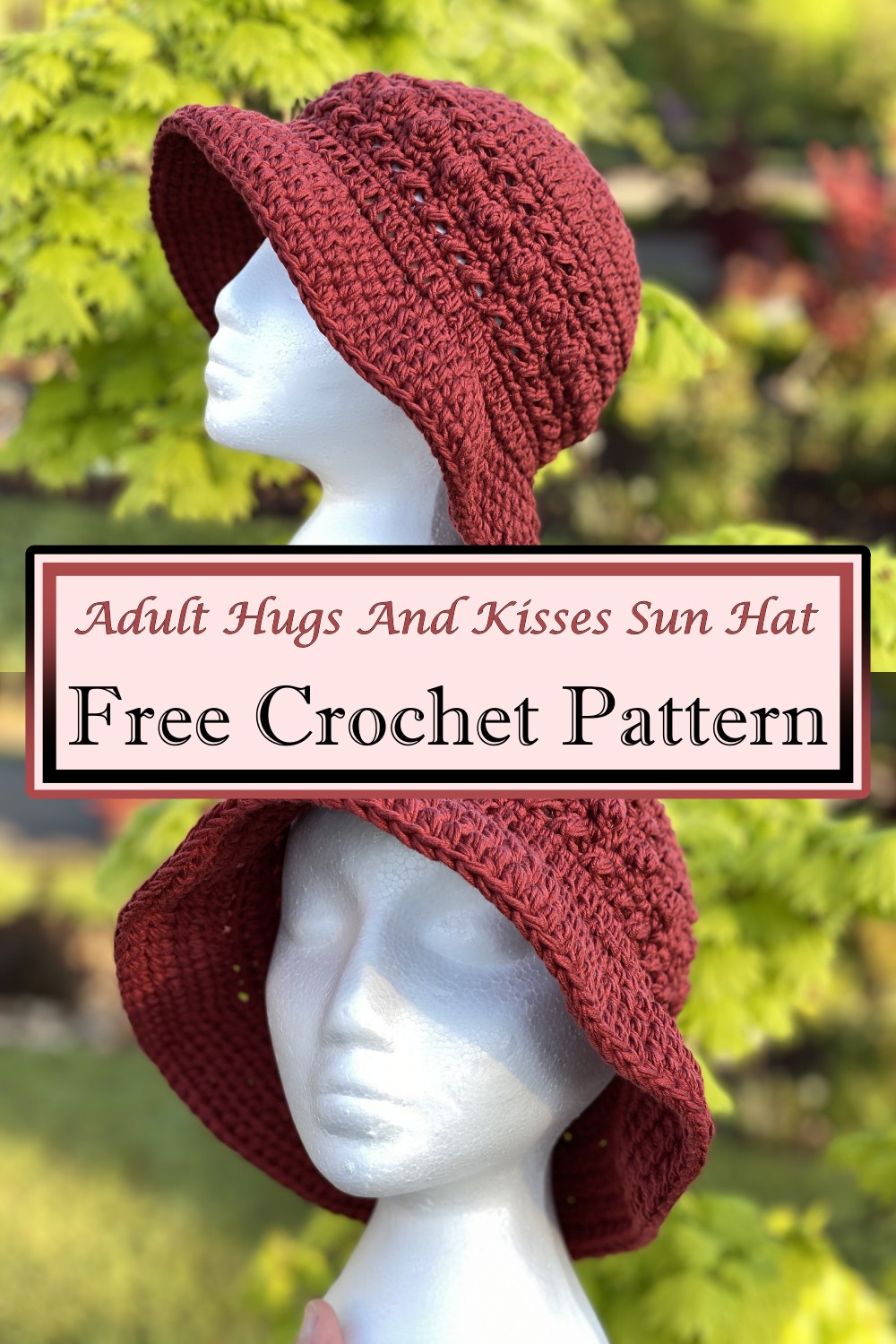 This crochet adult sun bucket hat is made to be comfortable and cute! The brim is intended to be sturdy and lean downward to help keep the sun off your face. Made using the Hugs and Kisses Stitch pattern, it creates a textured band around the hat, an integral part of the structure. The Crochet Adult Hugs And Kisses Sun Hat is made for the average female head size. The hat is constructed in the round for a perfect fit, then a textured band that is part of the structure is added around the top. This is a great hat for those who want their hat to look more unique and loveable.
Fritillaria Sun Hat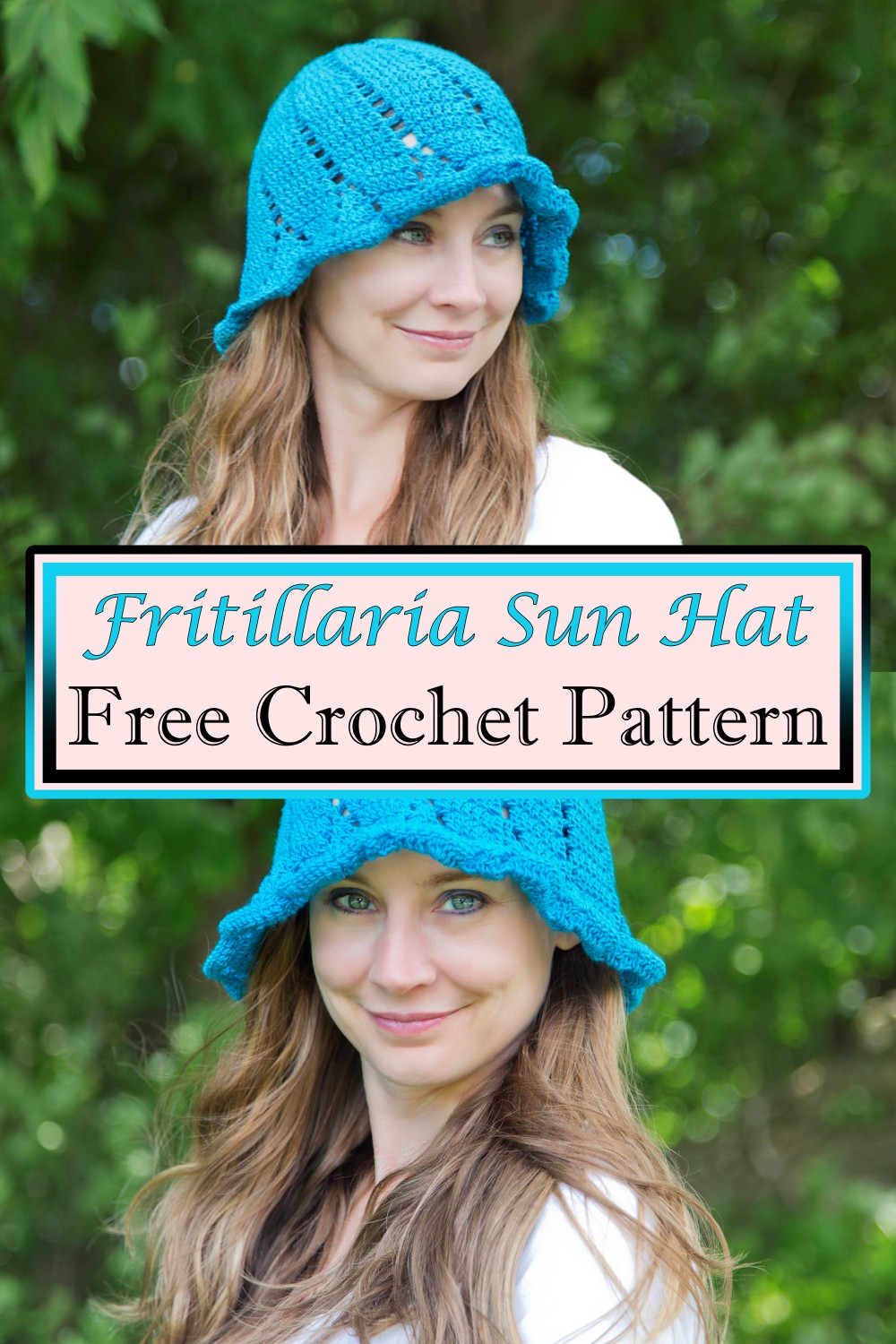 This unique, crocheted hat is the perfect accessory to keep the sun out of your eyes and off your head. With its short brim and cute, overturned flower design, this hat is ideal for everyday use or as a stylish accessory to any outfit. This sun hat will keep the sun off your face and out of your eyes while keeping you cool in hot weather! This design is worked in a single color, has a flexible brim, and is shaped like the unique overturned Fritillaria flower. The Fritillaria Hat is great for everyday use and embraces springtime anytime.
Desert Sun Hat
Keep the sun out of your eyes with this airy mesh pattern. Open up on top and solid at the brim, and this hat is perfect for preventing sun damage or keeping your head cool. Perfect for exploring the outdoors or hanging out by the pool. This hat is perfect to wear when you are looking for a little bit of shade and protection from the sun. It's great to wear while hiking, going to the beach, or just hanging out by a pool! I designed this one with a lot of flexibility in mind to be worn on top of your head or pushed back and tucked under your ponytail.
Gradient Sun Hat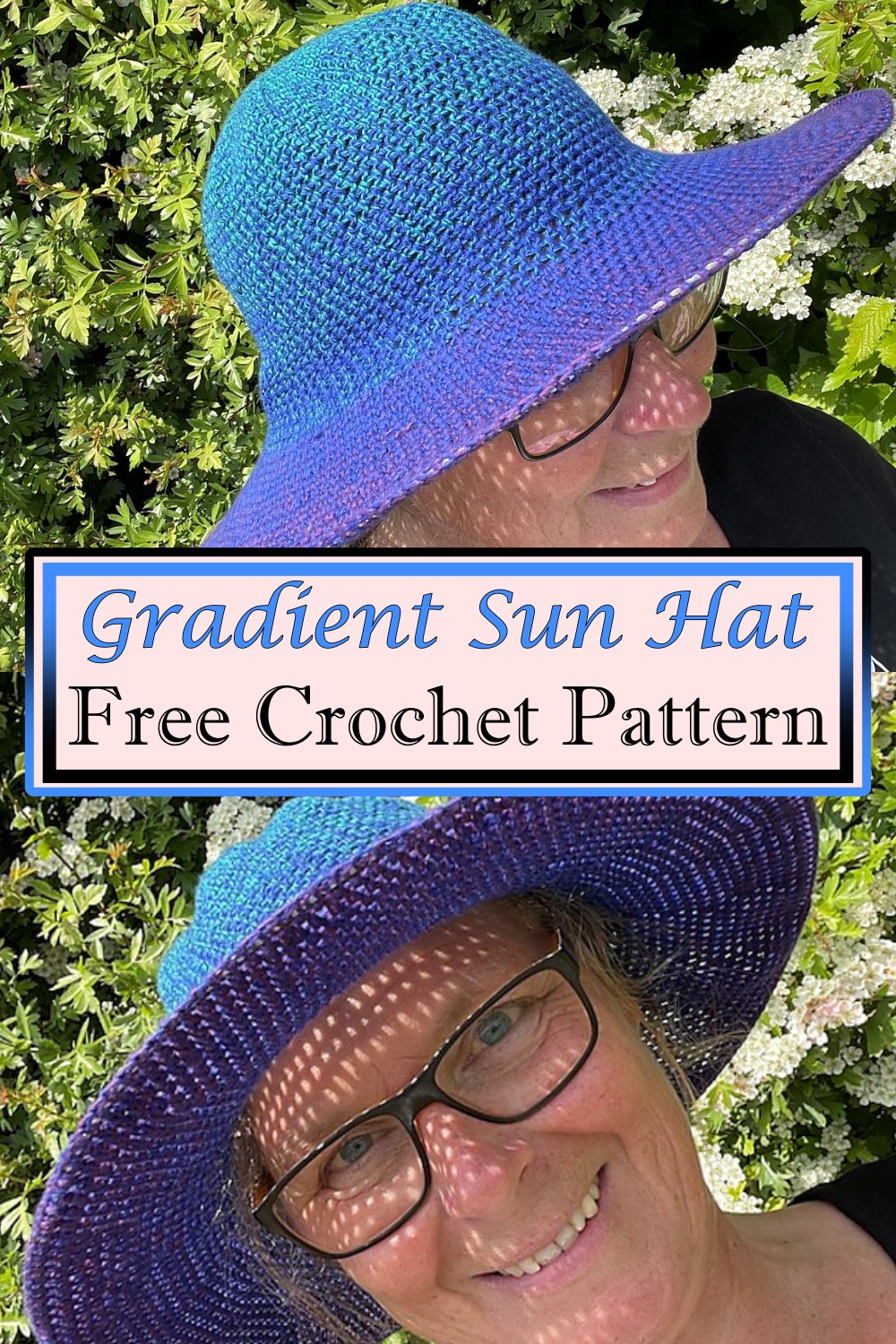 This crochet pattern is a great project if you want to use up some of your leftover yarn or create something unique. It's an easy beginner project that will take no time at all. It starts with a circle, and then it will gradually get bigger; it makes for a classic sunhat that is perfect for any spring or summer day! This crochet sun hat is a perfect project for leftover Scheepjes Whirl. You can make one or two hats, and they will all be different. Adjust the gradient according to your liking and make this hat as colorful as possible. Chose between different sizes of a sunhat, band, and brim: choose boyish or girlish.
Stepping Out Sun Hat
The Stepping Out Sun Hat is a fast and fun pattern for a summertime hat made using a unique yarn. This quick-knit beanie style hat features an open weave construction with a wide brim for added sun protection. If you're stepping out into the summer sun, take some shade along - but keep it stylish! The Stepping Out Sun Hat is a fun pattern using a unique yarn, featuring quick and easy construction. Don't like the floppy brim? Try adjusting it to your style by using different-sized crochet hooks and substituting the chain 1's with regular stitches.
August Sun Hat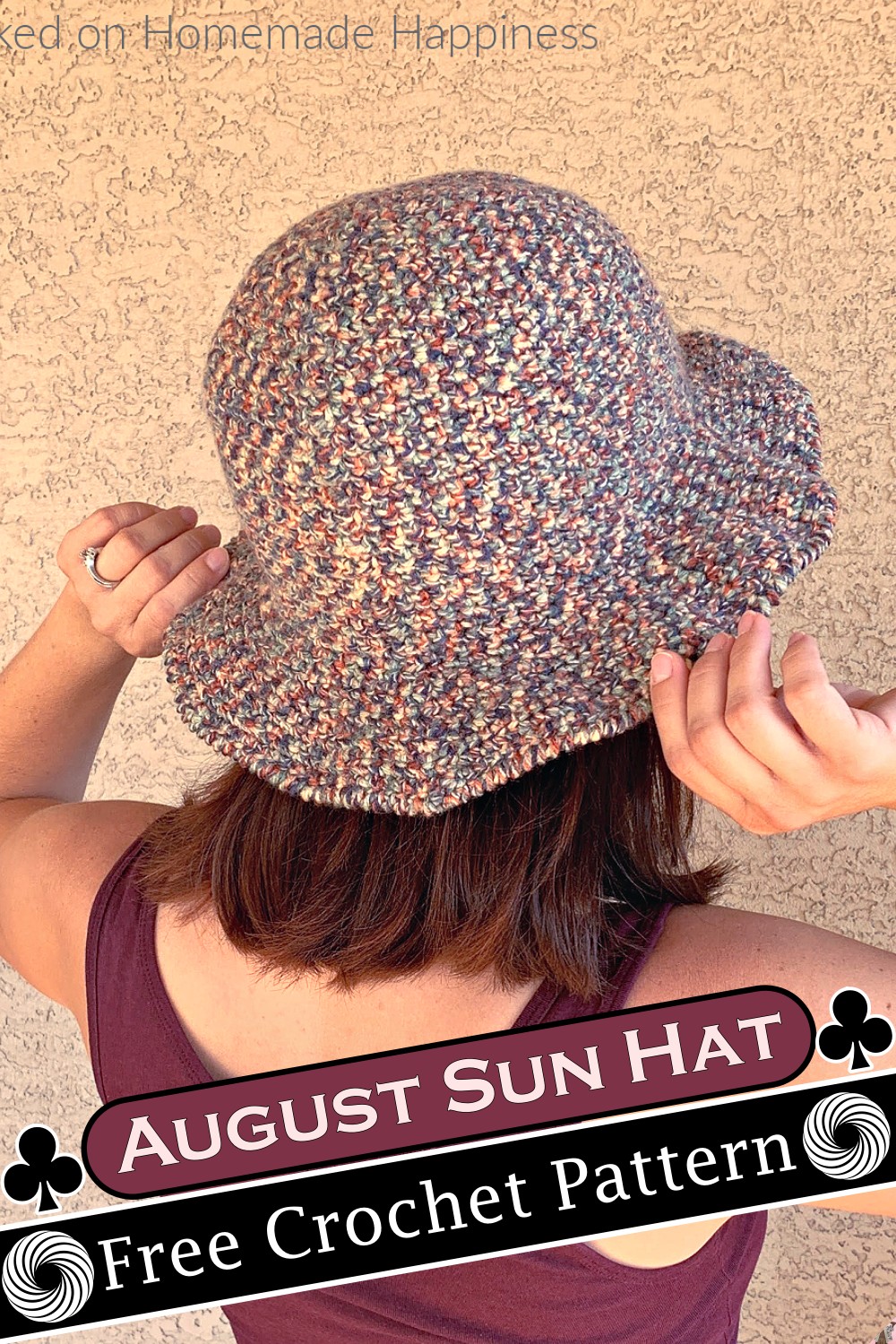 The August Sun Hat Crochet Pattern is the perfect summer hat! It has a tight stitch and offers full coverage from the sun. I used acrylic for this sample, but cotton would work even better! This crochet hat is a simple pattern that works up quickly. It uses a tight stitch and has room for lots of airflows. The pattern makes it easy to adjust for any size, and the simple brim can be worn turned up or turned down as desired. It's the perfect summer hat, and I hope you'll love it!