Sun hat patterns are necessary for warm weather, and we've compiled this list of the best crochet sun hat patterns for the summer. We have several different styles, so you'll find one to make your next beach trip more enjoyable. These crochet sun hat patterns are made with premium materials and written descriptions, so you're more than ready to tackle a variety of styles. Whether you want a classic, floppy visor or something more structured and modern, there's something here!
Sometimes, knowing how long you want it when making a crochet hat is hard. These crochet sun hat patterns ensure that your finished product is right for the recipient, whether they like something on their head. With styles ranging from simple, to thematic, to trendy and all over in between, you'll find one that fits your needs.
Crochet Sun Hat Patterns

You can make your sun hat with these crochet patterns. These crochet sun hat patterns' lovely and fashionable look is always an attractive fashion statement. Once you've mastered the basic granny square, check out these quick and easy crochet patterns to create a new look.
Crochet Doll Sun Hat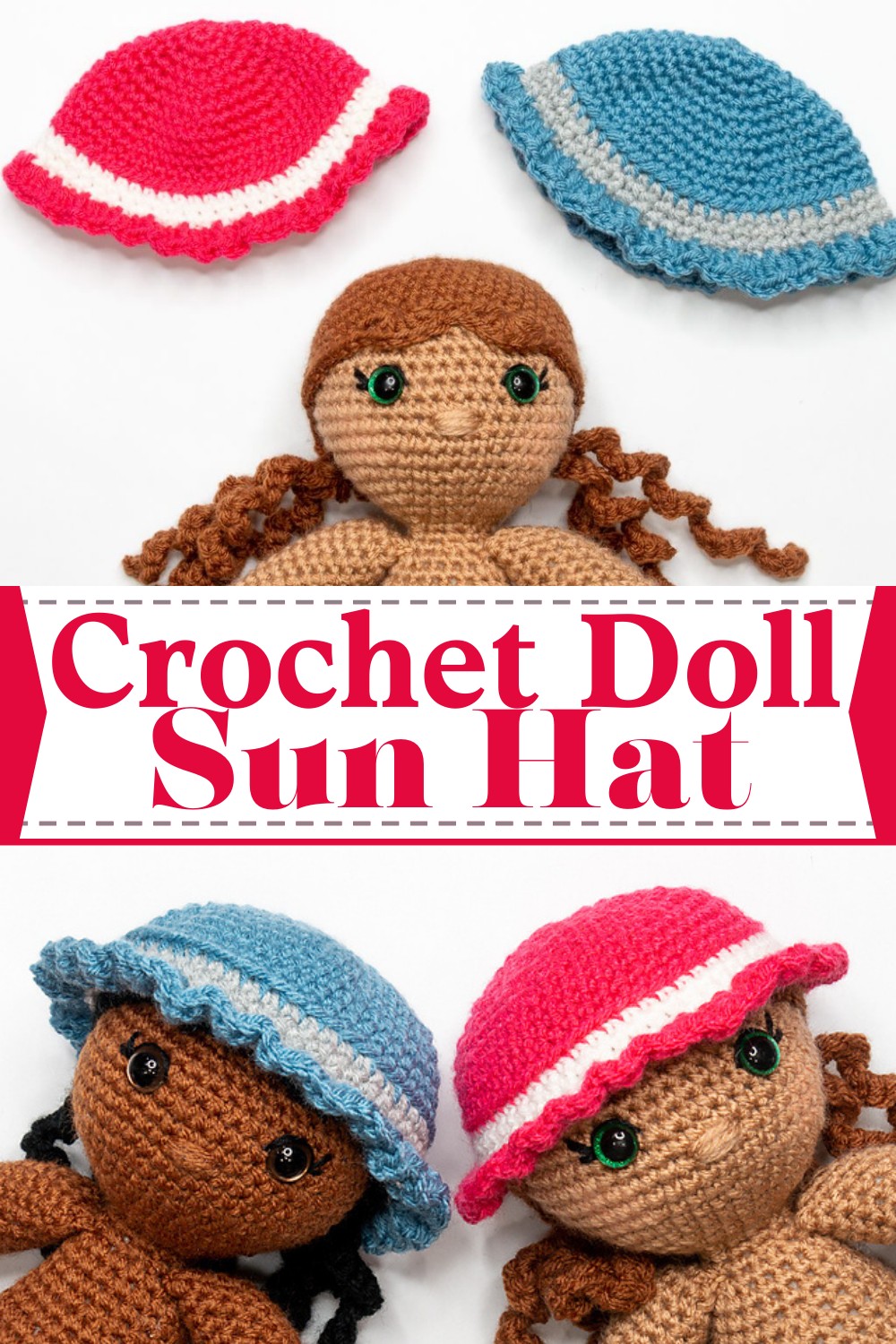 Charming Amigurumi Doll Crochet Sun Hat, a delightful addition to your little one's doll wardrobe this summer! This adorable sun hat not only adds a style to your child's favorite amigurumi doll but also brings a new level of fun to their playtime as they engage in dress-up sessions with their tiny companions. Crocheted with love, this sun hat will be the perfect accessory for your child's doll during picnics, beach outings, or to enjoy the sunny days ahead. Plus, a detailed written guide and a comprehensive step-by-step video tutorial so you can personalize this sun hat by swapping in your preferred shades or incorporating adornments such as a ribbon, a bow, or even a petite flower!
Suggested Yarn: Brava Worsted Weight Yarn
Crochet Hook: E / 3.5 mm
Raffie Sun Hat Pattern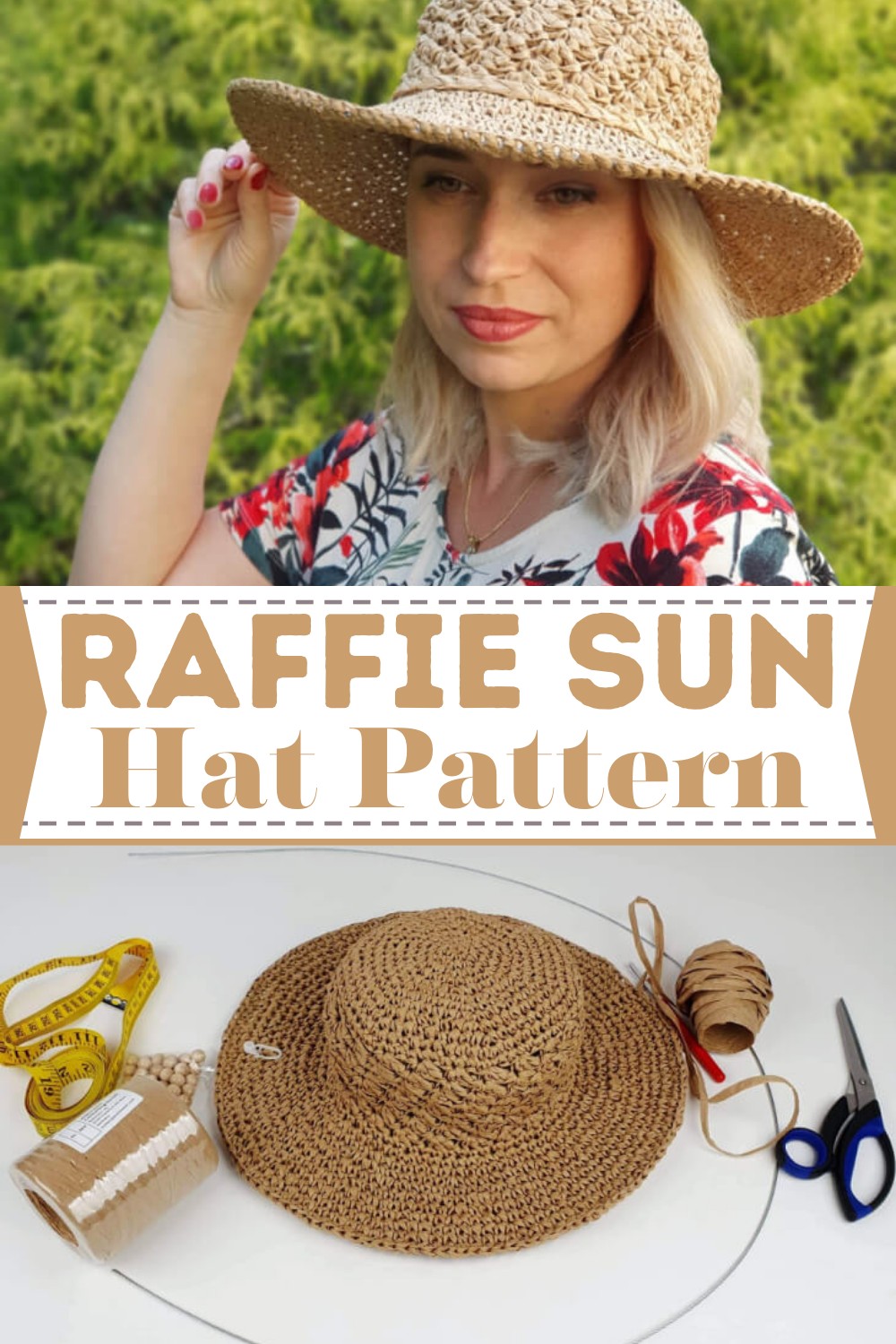 Make a statement with the Raffie Sun Hat's unique design, effortlessly elevating your summer look with its individual and elegant touch. Made with 100% natural paper straw, this lightweight and breathable crochet hat ensures ultimate comfort during those sun-soaked days. Boasting a large brim and an elegantly textured hat bucket, this Sun Hat delivers exceptional sun protection while adding a touch of sophistication to your outfit. Ideal for beach outings, garden parties, or simply for a stroll. Don't let the sun's rays dull your style - embrace the season with this chic and functional Crochet Straw Raffie Sun Hat!
SIZE: Adult Women, Size S/M, 54-56 cm (21"- 22") head circumference, but can be modified easily.
Brim: 9 cm (3.54 inch) height
Crochet Floppy Sun Hat Pattern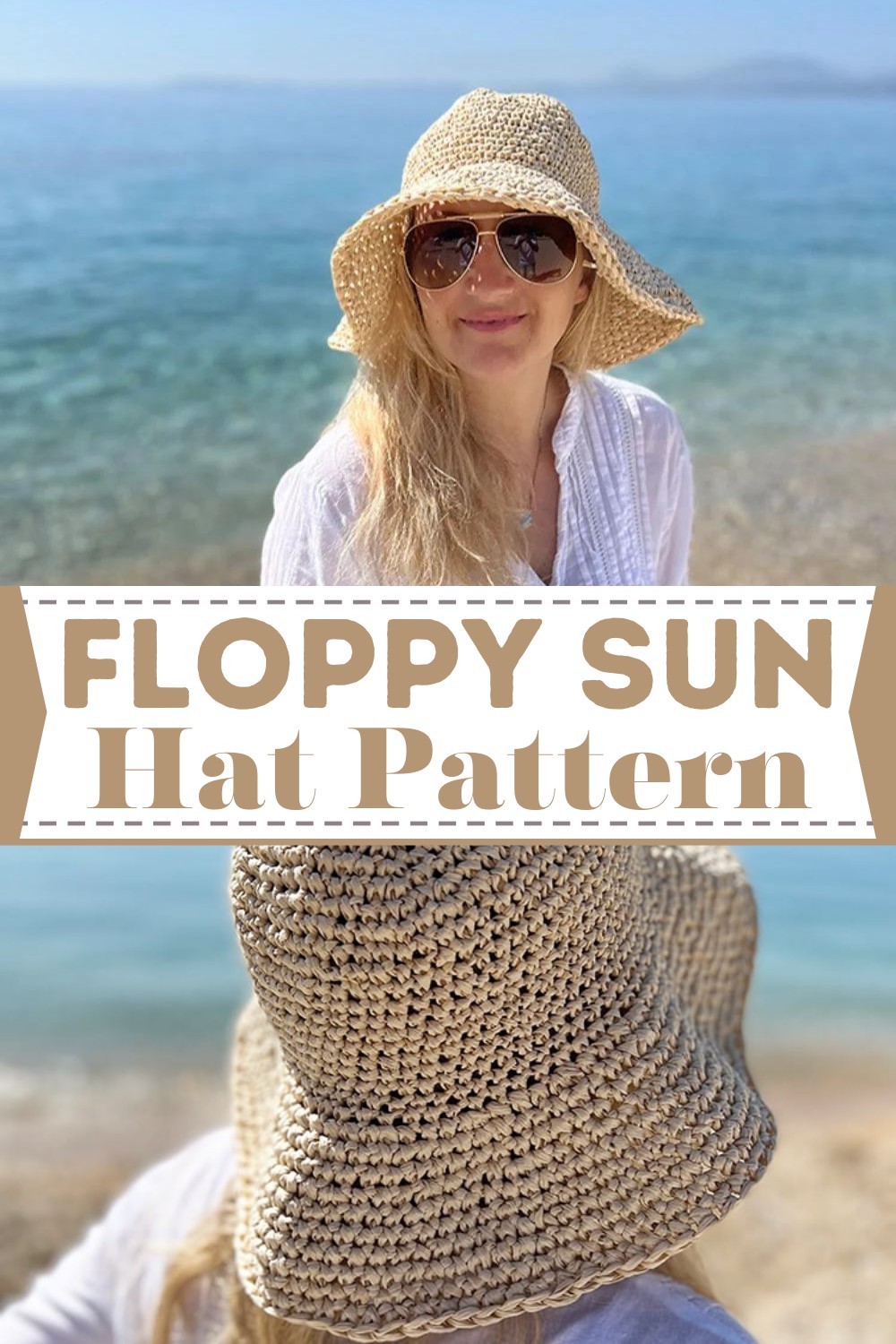 Introducing our delightful Sun Hat Crochet Pattern, the ultimate summer accessory for adding a personalized touch to your warm-weather wardrobe! This charming sun hat offers the perfect shade for your face and lends an air of elegance and style to any outfit. Ideal for beach trips, picnics, and outdoor events, this sun hat is an indispensable addition to your summer collection. The easy-to-follow pattern suits beginner and experienced crocheters, helping you through each step procedure. Customize your sun hat with your choice of colors and embellishments. Get ready to embrace the sunshine in style with this captivating Sun Hat Crochet Pattern, making a statement wherever you go!
Sun Swirl Bucket Hat Crochet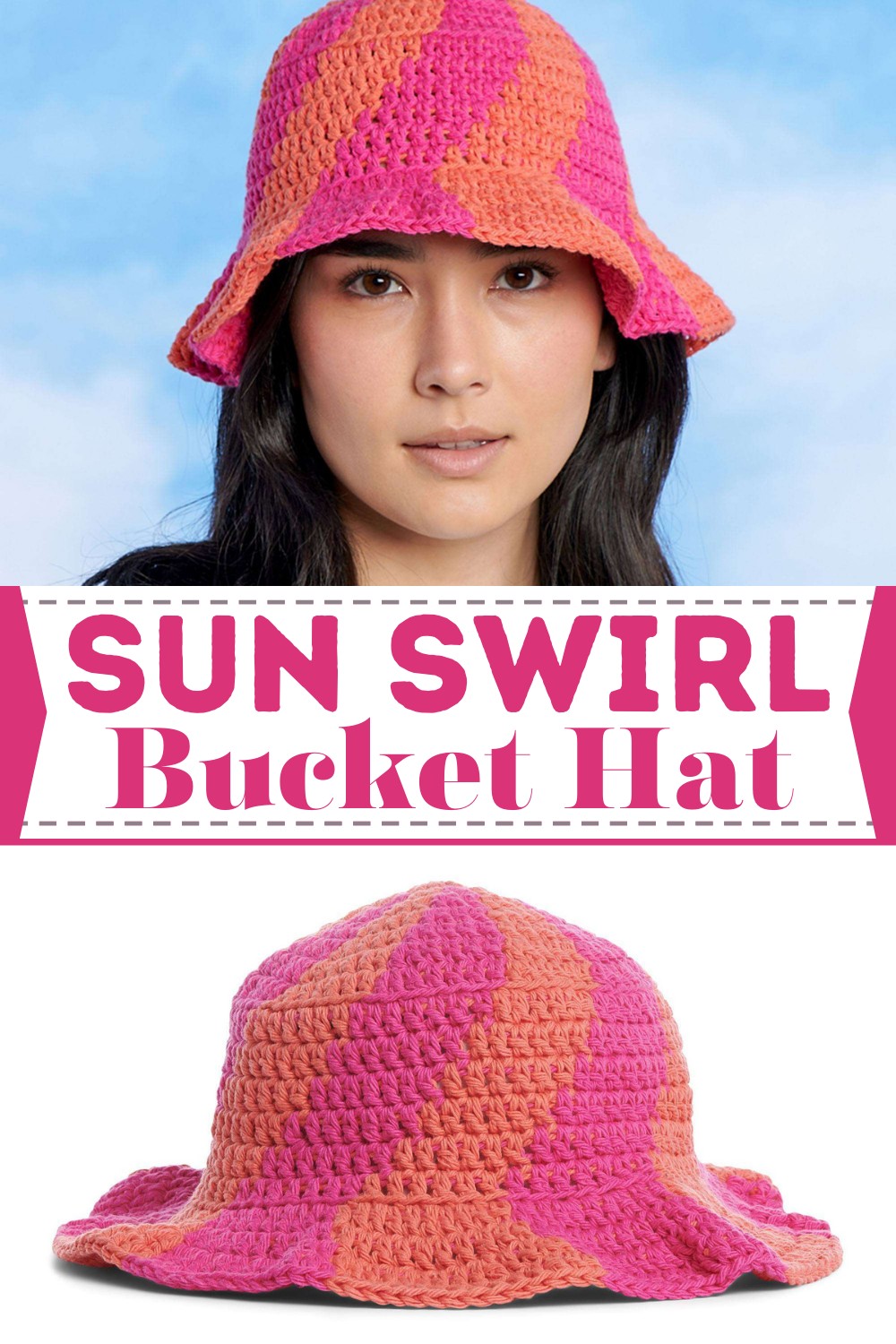 Vibrant and stylish 2-Tone Pinwheel Crochet Bucket Hat, designed using the sumptuous shades of our 100% cotton Lily Sugar'n Cream yarn! This fashionable hat provides shade during the hottest days and brings a splash of vibrancy to your summer attire; perfect for beach outings, poolside lounging, or casual strolls. The unique pinwheel pattern, created with the intarsia technique, gives this bucket hat an irresistible charm. As you delve into this free crochet pattern, you'll master crocheting in the round, crochet intarsia, increases, and double crochet techniques making it an excellent opportunity to explore colorwork and refine your skills. Have the pattern nearby and allow your imagination to take flight as you create a unique statement accessory!
Adult Hugs And Kisses Sun Hat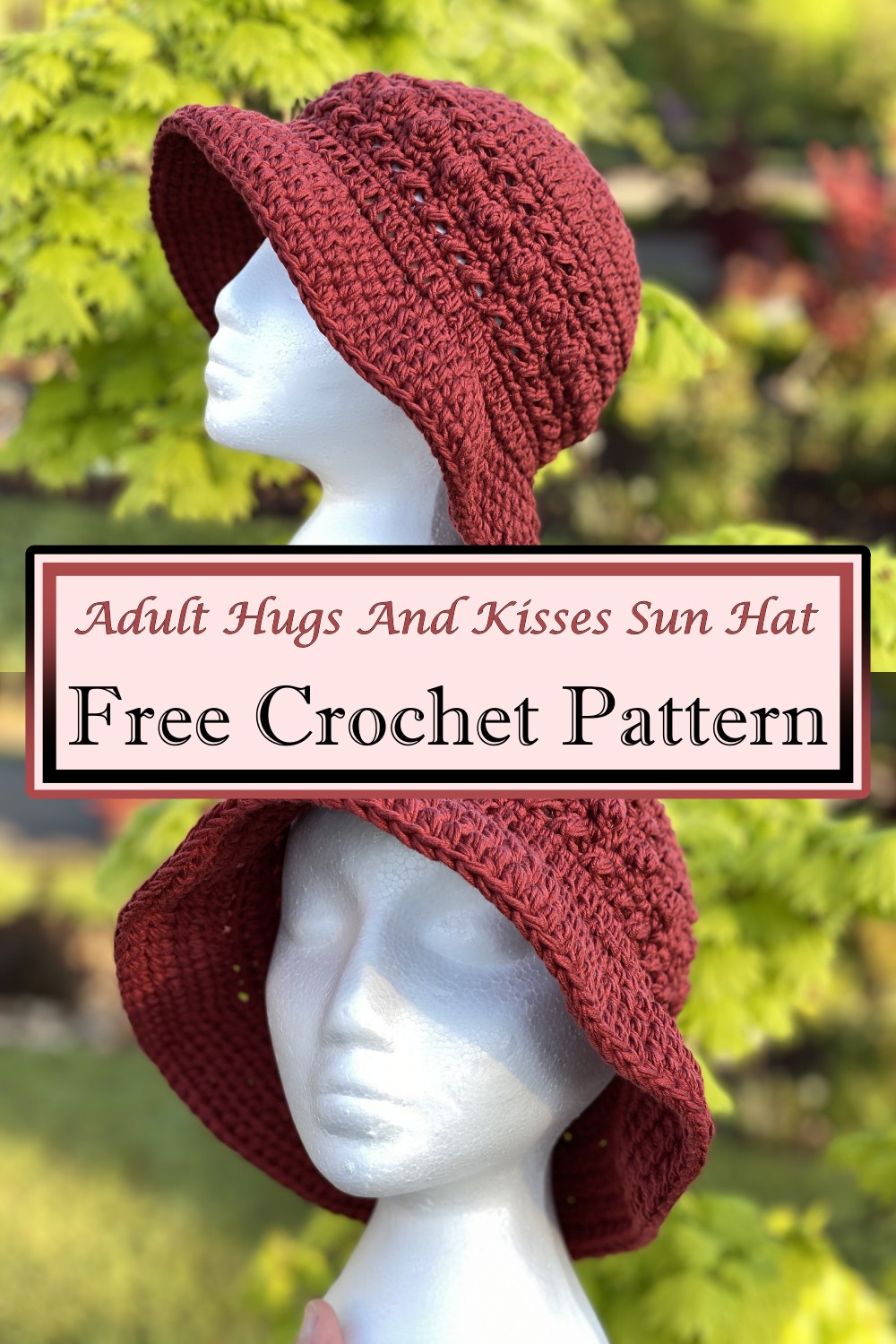 This crochet adult sun bucket hat is made to be comfortable and cute! The brim is intended to be sturdy and lean downward to help keep the sun off your face. Made using the Hugs and Kisses Stitch pattern, it creates a textured band around the hat, an integral part of the structure. The Crochet Adult Hugs And Kisses Sun Hat is made for the average female head size. The hat is constructed in the round for a perfect fit, then a textured band that is part of the structure is added around the top. This is great for those who want their hat to look more unique and loveable.
Fritillaria Sun Hat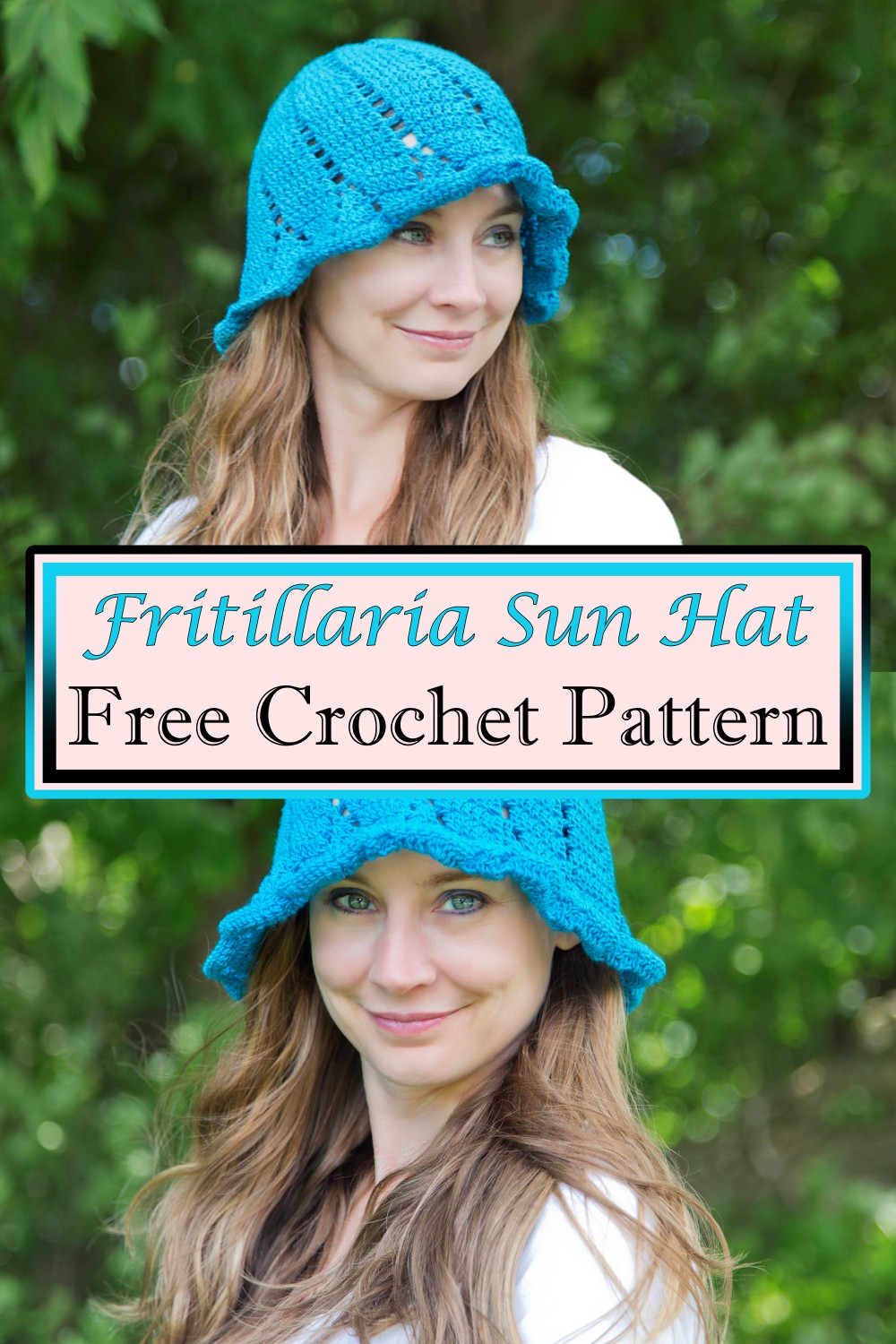 This unique, crocheted hat is the perfect accessory to keep the sun out of your eyes and off your head. With its short brim and cute, overturned flower design, this hat is ideal for everyday use or as a stylish accessory to any outfit. This sun hat will keep the sun off your face and out of your eyes while keeping you cool in hot weather! This design is worked in a single color, has a flexible brim, and is shaped like the unique overturned Fritillaria flower. The Fritillaria Hat is great for everyday use and embraces springtime anytime.
Desert Sun Hat
Keep the sun out of your eyes with this airy mesh pattern. Open up on top and solid at the brim, and this hat is perfect for preventing sun damage or keeping your head cool. Perfect for exploring the outdoors or hanging out by the pool. This hat is perfect to wear when looking for a little shade and protection from the sun. It's great to wear while hiking, going to the beach, or just hanging out by a pool! I designed this one with a lot of flexibility to be worn on top of your head or pushed back and tucked under your ponytail.
Gradient Sun Hat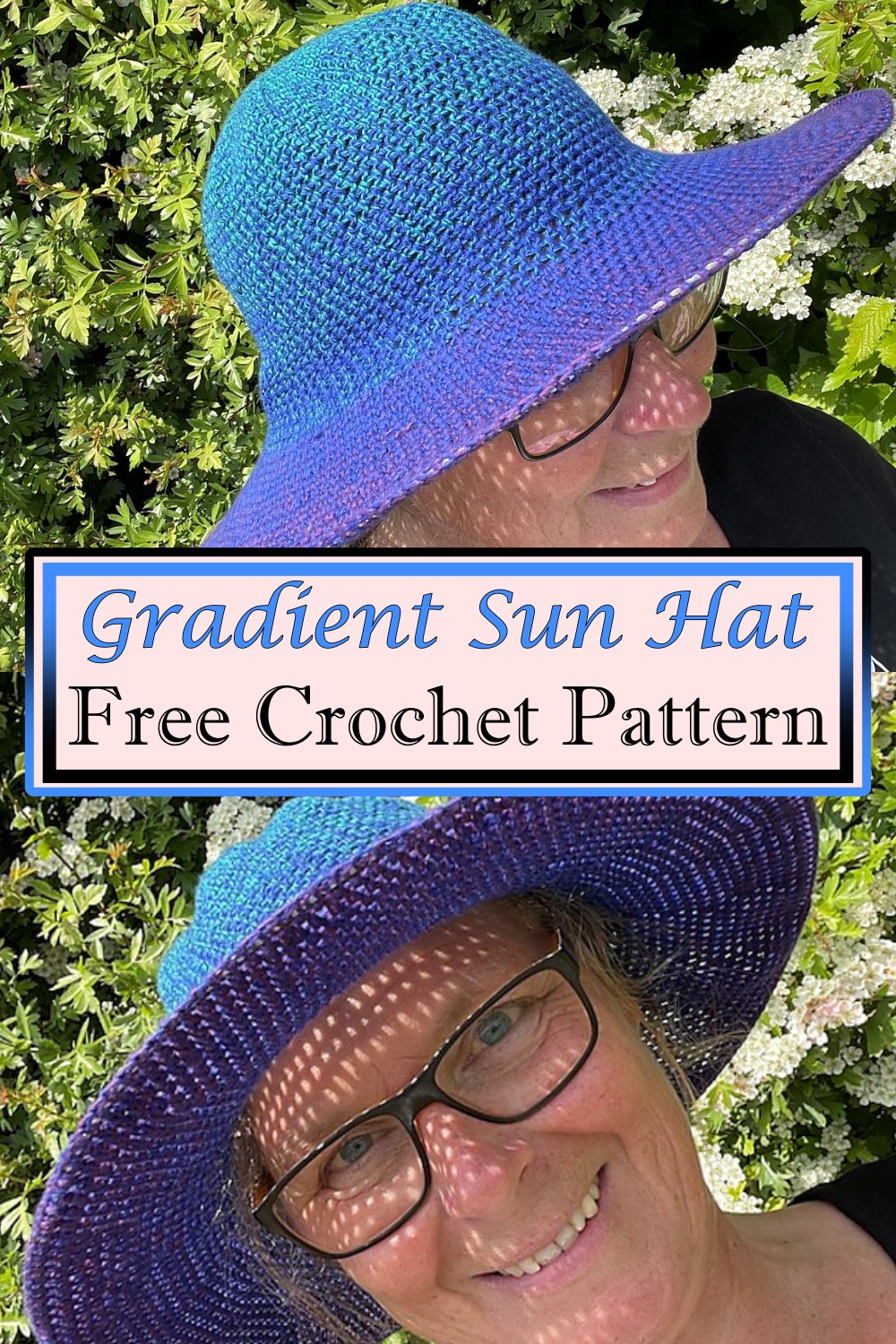 This crochet pattern is a great project to use some of your leftover yarn or create something unique. It's an easy beginner project that will take no time at all. It starts with a circle, and then it will gradually get bigger; it makes for a classic sunhat that is perfect for any spring or summer day! This crochet sun hat is a perfect project for leftover Scheepjes Whirl. You can make one or two hats, which will all differ. Adjust the gradient to your liking and make this hat as colorful as possible. Choose between different sizes of a sunhat, band, and brim: choose boyish or girlish.
Stepping Out Sun Hat
The Stepping Out Sun Hat is a fast and fun pattern for a summertime hat made using a unique yarn. This quick-knit beanie-style hat features an open weave construction with a wide brim for added sun protection. If you're stepping out into the summer sun, take some shade along - but keep it stylish! The Stepping Out Sun Hat is a fun pattern using a unique yarn, featuring quick and easy construction. Don't you like the floppy brim? Adjust it to your style by using different-sized crochet hooks and substituting the chain 1s with regular stitches.
August Sun Hat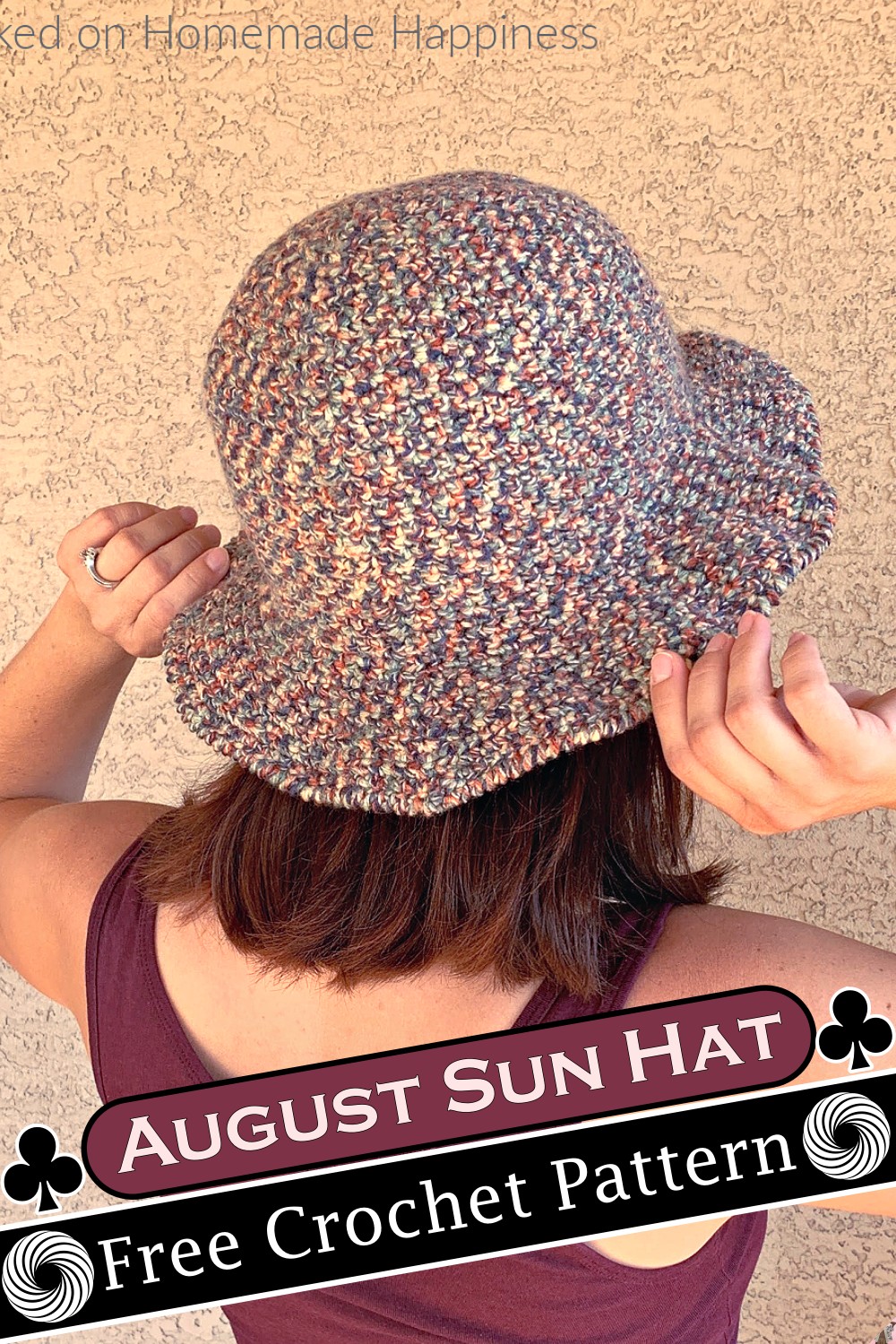 The August Sun Hat Crochet Pattern is the perfect summer hat! It has a tight stitch and offers full coverage from the sun. I used acrylic for this sample, but cotton would work even better! This crochet hat is a simple pattern that works quickly. It uses a tight stitch and has room for lots of airflow. The pattern makes it easy to adjust for any size, and the simple brim can be worn turned up or turned down as desired. It's the perfect summer hat, and I hope you'll love it!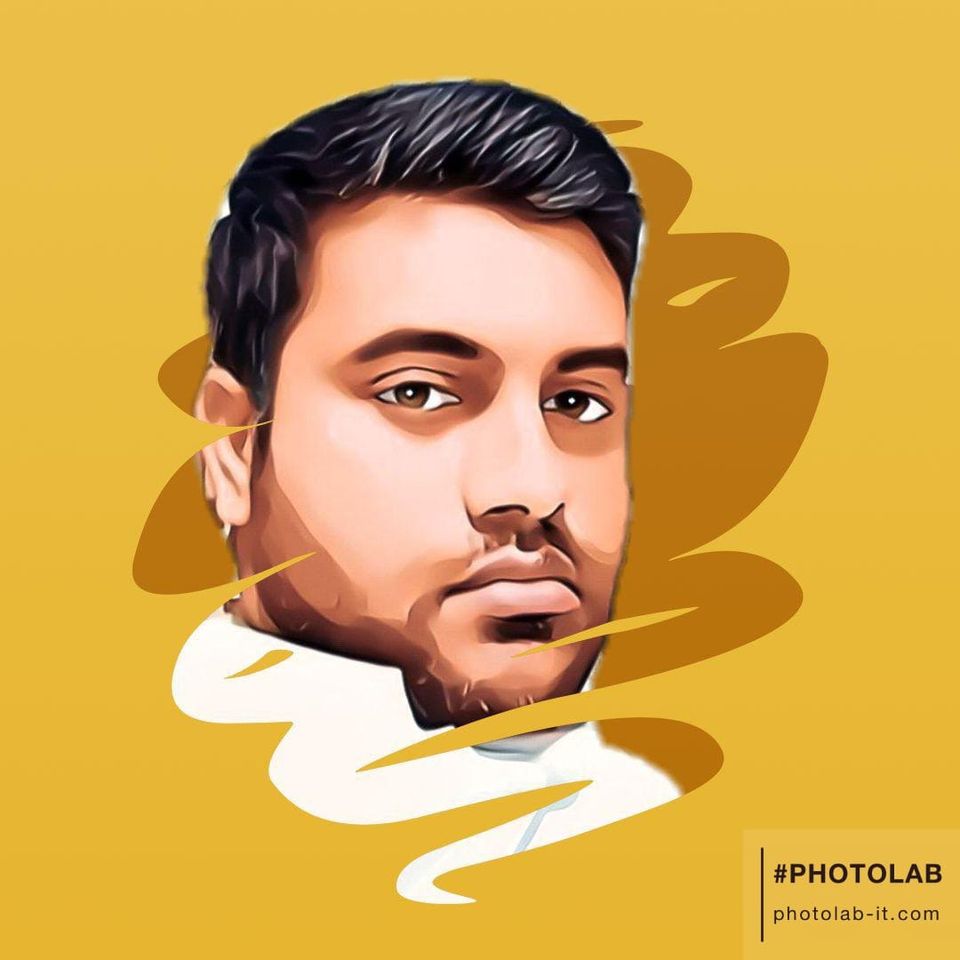 I am Raza, a crafts expert with 6 years of experience. I run this site for DIY lovers to provide the most exciting projects and ideas for your home, office, and everyday life. See More