Whether you're a mushroom lover, hunter, or mycologist, these crochet mushroom patterns will smile on your face. There are hats, bags, and stuffed amigurumi ones to choose from in this list of crochet mushroom patterns! Whether you make one of these crochet mushroom patterns for yourself or as a gift, it will be something that will reflect your love for mushrooms. Whether you plan on giving them away as presents, these crochet mushroom patterns will be the party's hit!
Are you looking for a gift to surprise and delight your friend or family member who's crazy about mushrooms? It can be difficult shopping for someone who loves fungi, but I'm hoping that this list of crochet mushroom patterns will provide you with the perfect gift idea! This collection of crochet mushroom patterns is just what you need to surprise and delight the mycophile in your life! With several different styles of fungus-themed pieces, this list has something for everyone.
Crochet Mushroom Patterns

If you've ever wondered how to crochet mushrooms, you're right. We've been collecting these amazing crochet mushroom patterns for years, and we've finally organized them into this comprehensive list with images and tutorials. These fun crochet mushroom patterns are available for free, so you can find one to make right away.
Little Mushroom Amigurumi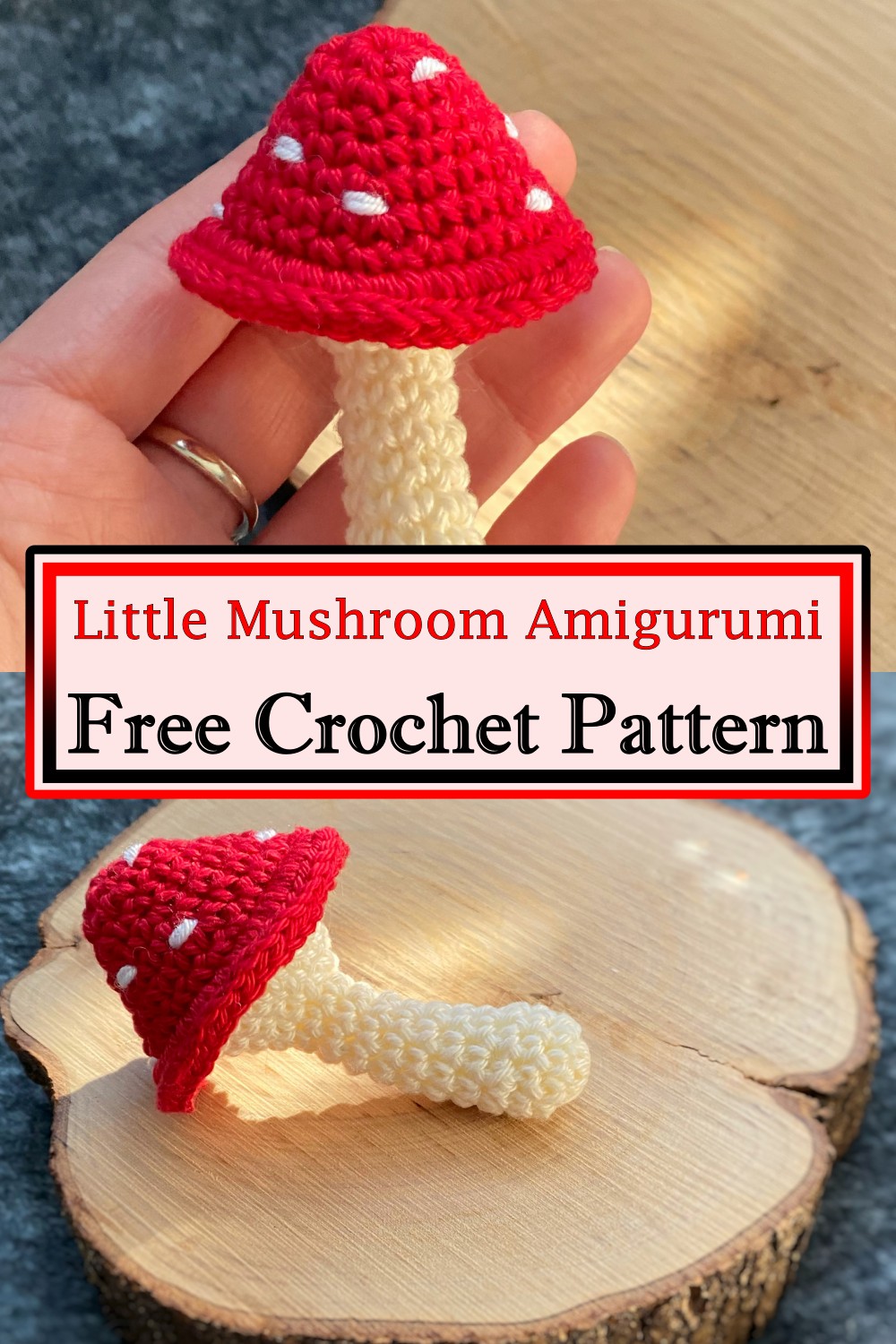 Crochet Little Mushroom Amigurumi is a fun and easy pattern that you can use to make your little mushroom. These crochet mushrooms are the perfect addition to your next nature-inspired decor project! They're simple to make and can be customized to any size you need. Add a touch of whimsy to your home with these little guys! You can make many of them as a decoration for any room in your house or give them away as gifts to friends. The perfect handmade gift for a dear friend or family member, this crocheted mushroom will bring a smile to anybody who sees it. It's super easy to make and can be customized for any occasion!
Mushroom Key Cover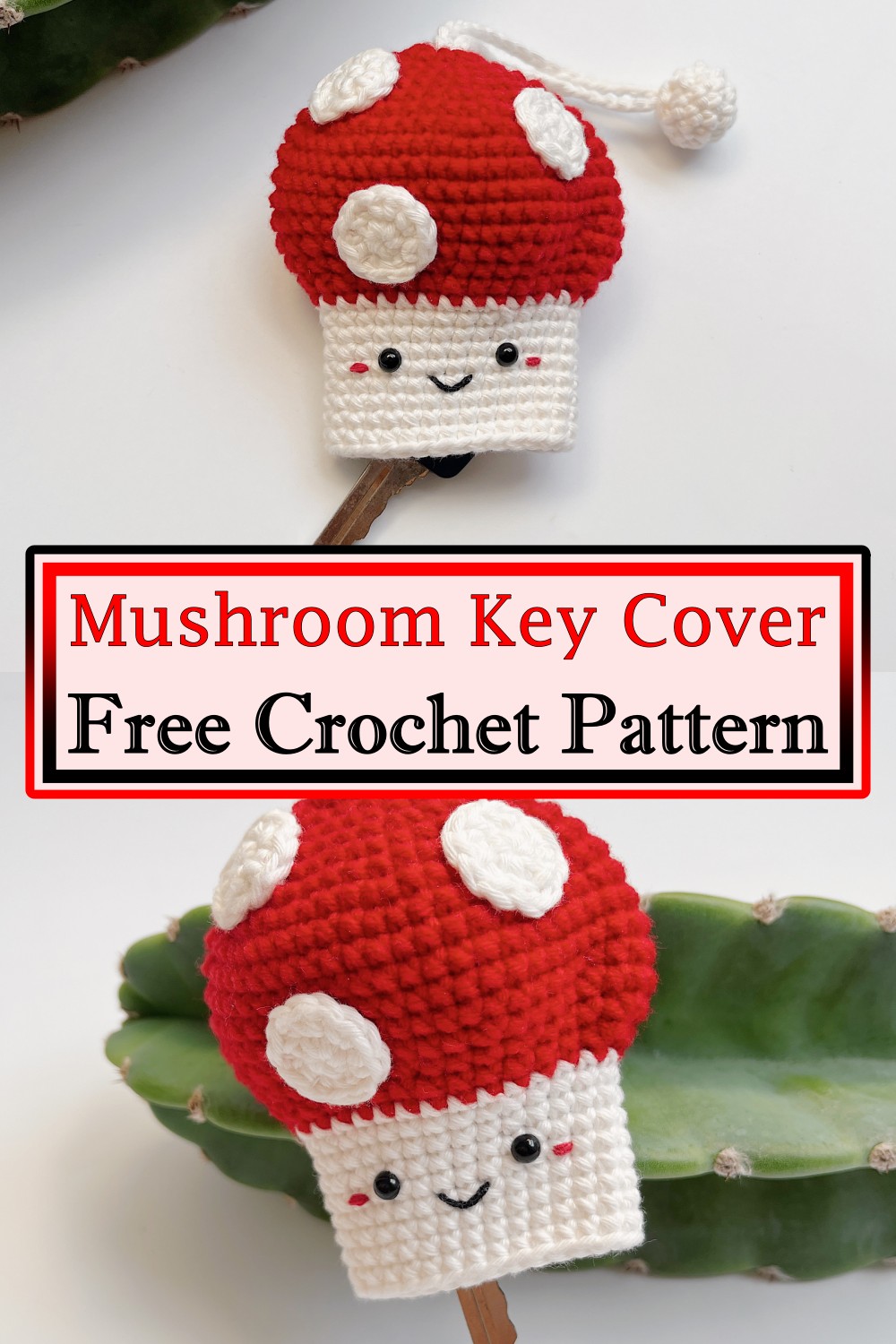 This Crochet Mushroom Key Cover is the perfect way to keep your keys safe and stylish. Made with natural cotton yarn, this cover will add a touch of whimsy to your keys. The perfect gift for the crochet lover in your life! This key cover will be a beautiful and unique addition to the crochet collection, especially for women. Unlike the common plastic or metal covers, this one will perfectly fit your hand and become a real eye-catcher among all items in your house.
Mushrooms Stuffed Toy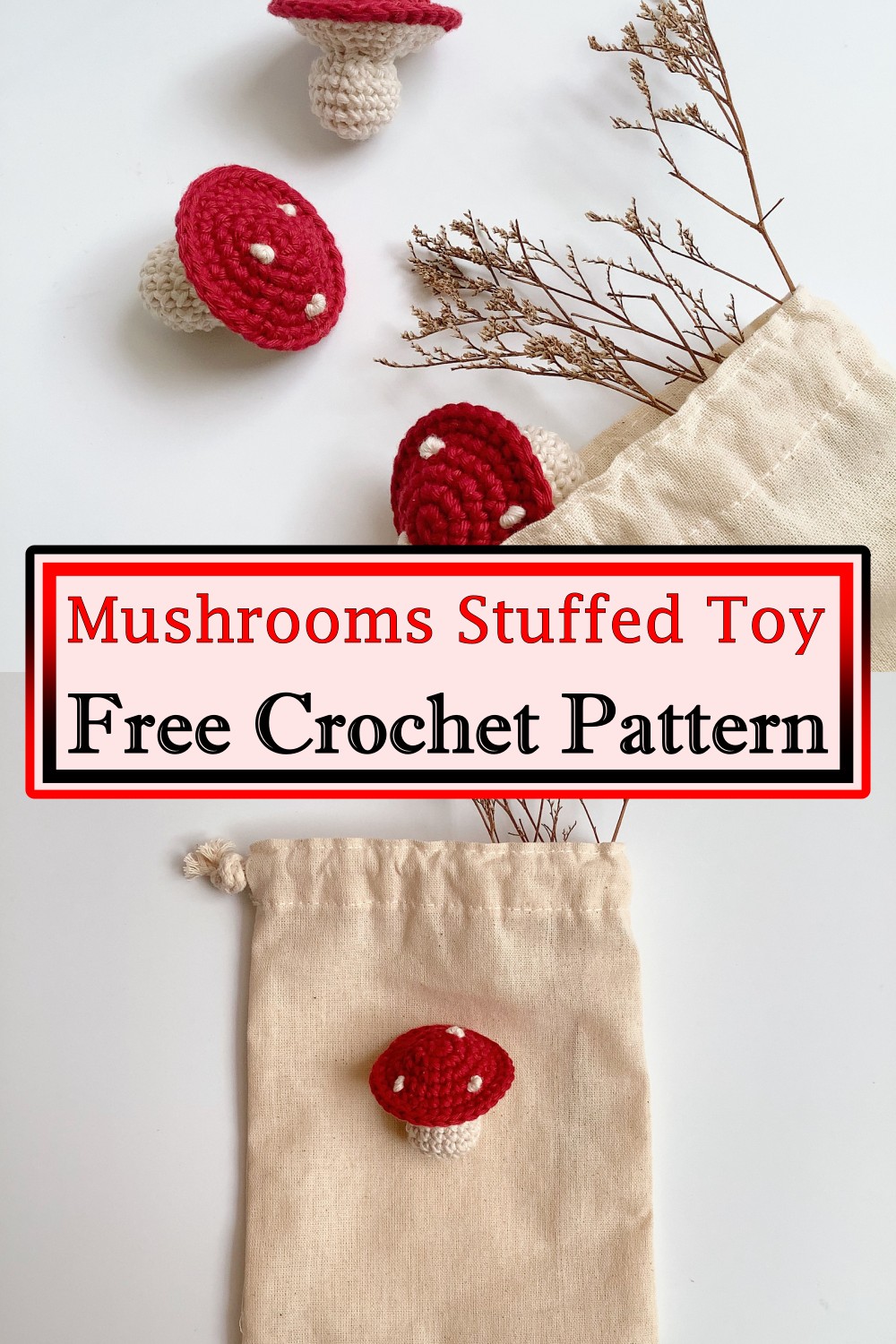 Your child will be fascinated by these adorable crochet Mushroom Stuffed Toys. The mushrooms are stuffed with polyfill, so they are the perfect size to sit on your desk at work, in your kitchen, or in any place where someone might see them. You can try different colors (it's not just mushroom colors), add an optional flower in the center, and each one will be unique. The pattern is very easy to follow, even for a beginner crocheter. They are the perfect toys to make for your baby, whether they are in the crib or riding in the car seat. These stuffed mushrooms are sure to brighten up any room of the house!
Stuffed Mushrooms Earrings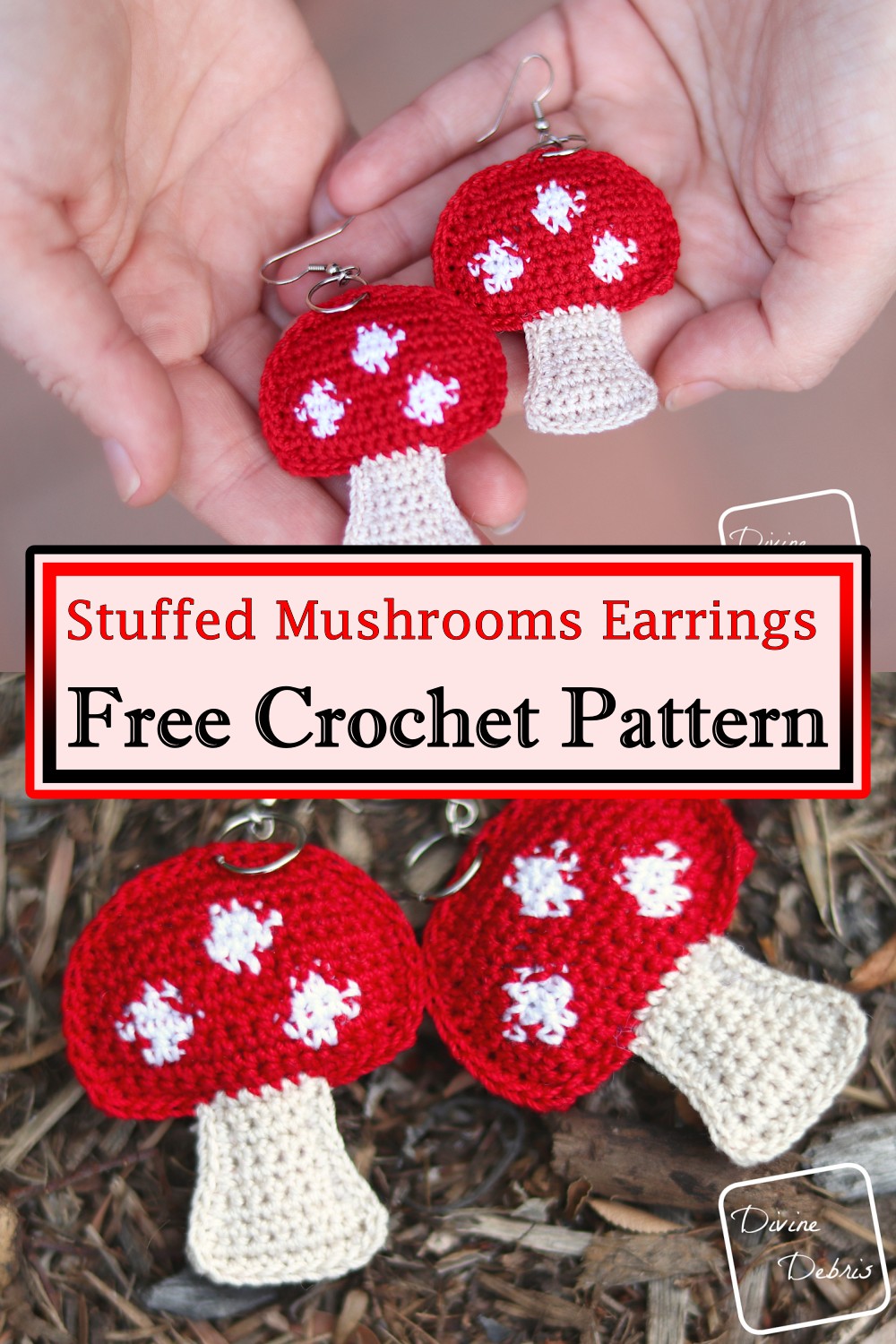 Inspire your inner artist to create a unique pair of earrings for those who love the fun and whimsy of crochet. These Stuffed Mushrooms Earrings are quick to work up but have lots and lots of details that make them extra special. They're perfect for anyone who loves crocheted mushrooms! You can whip up these adorable earrings to brighten any outfit and give your ensembles a fun, whimsical look using some basic stitches and techniques. The finished earring measures approximately 1.75 inches wide and 1 inch tall (3.25 cm x 2.5 cm), including the ear wire hooks.
Chunky Mushroom
This stylish chunky mushroom takes crochet to the next level of cuteness! Perfect match with hand-knit socks and mittens, it is a new must-have accessory for your home. This crochet mushroom covers the basics of crocheting amigurumi. The stem and cap work well separately and then sewn together to finish the mushroom. The pattern includes instructions for making the finished piece a single color or adding spots to the body of the mushroom.
Mushroom Potholder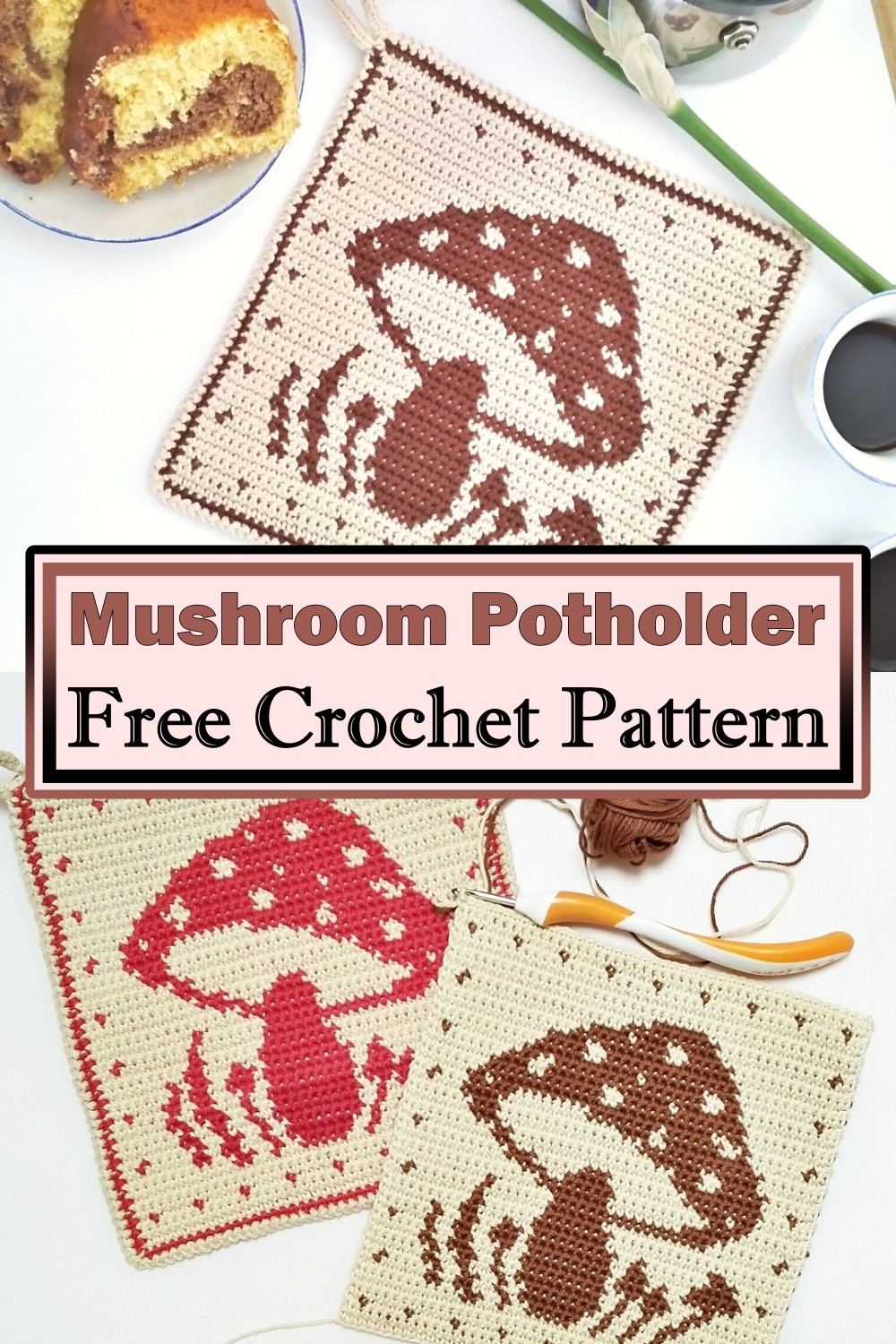 Our Crochet Mushroom Potholder makes a wonderful gift for the nature and woodland lover in your life. It's also perfect for guarding those hot pans that always seem to find their way; onto your kitchen counter or stovetop. This set of potholders works great to keep your hands safe and warm when cooking. They can also protect the handles of pots and pans. They are easy to make, and you can use any yarn. A simple design looks beautiful in rich colors or pastels as well.