If you love to crochet, you'll love this collection of free crochet clutch bag patterns. Whether you're looking to spice up your wardrobe with a colorful clutch or create a personalized gift for your friends, these crochet clutch bag patterns are sure to please. Make a stylish and unique clutch bag with these crochet patterns. The projects are simple enough to create over a weekend and make the perfect gift for Valentine's Day, Mother's Day, or any other occasion. If you like making bags, skip the store-bought gifts next time and make something handmade instead!
Crochet Clutch Bag Patterns
Whether you are on the hunt for a cute clutch for a night out or want to make yourself something useful, we've rounded up some free crochet bag patterns that are perfect for keeping your hands full. The clutch bag is a timeless accessory you can use on almost any occasion. The simplicity and convenient size make the clutch bag the perfect item to take with you to parties, shopping trips, or even work in your handbag. Today we have a collection of 21 free crochet clutch bag patterns for you. From stylish clutches with pretty fringes to simple yet elegant bags – and everything in between!
You Can See: 
Crochet Clutch Perfect Purse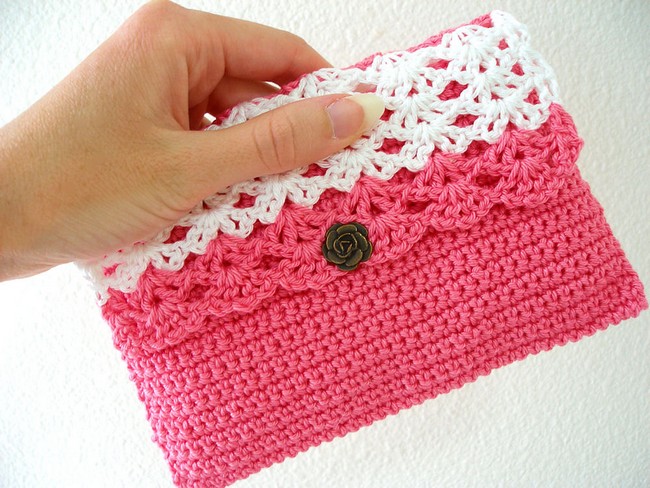 Add a chic to your outfit with this cotton crochet clutch purse, which is perfect for carrying small items and cosmetics. It's hand-crocheted in a smooth, lightweight yarn. This clutch purse is the ideal size for your every night. It's not too big, but not too small for a night out with your friends. The perfect combination of chic and casual, this clutch is ideal for evenings at home or going out with friends.
Evelyn Crochet Clutch Bag Pattern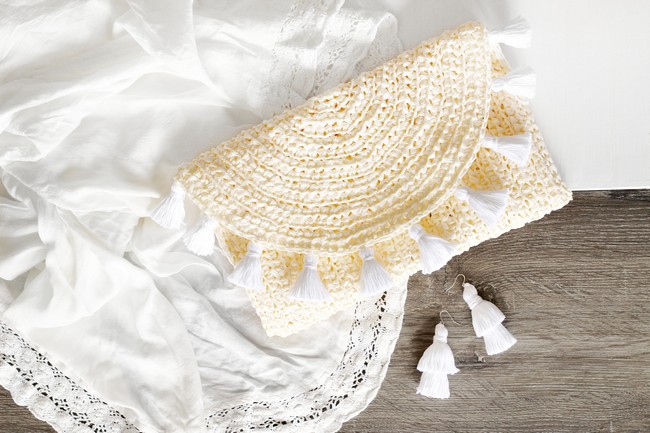 Take your crochet game to the next level with this stunning clutch, featuring a single-crochet design. Learn new stitches in the pattern and make yourself something beautiful! Make this lovely clutch bag that has been crocheted with Yarns Cotton and embellished with beads, sequins, and charms. The design is perfect for any occasion and can be carried as a handbag or used as a purse. It also makes a wonderful gift, so you can make one for yourself and one to give away!
Clutch  Bag Pattern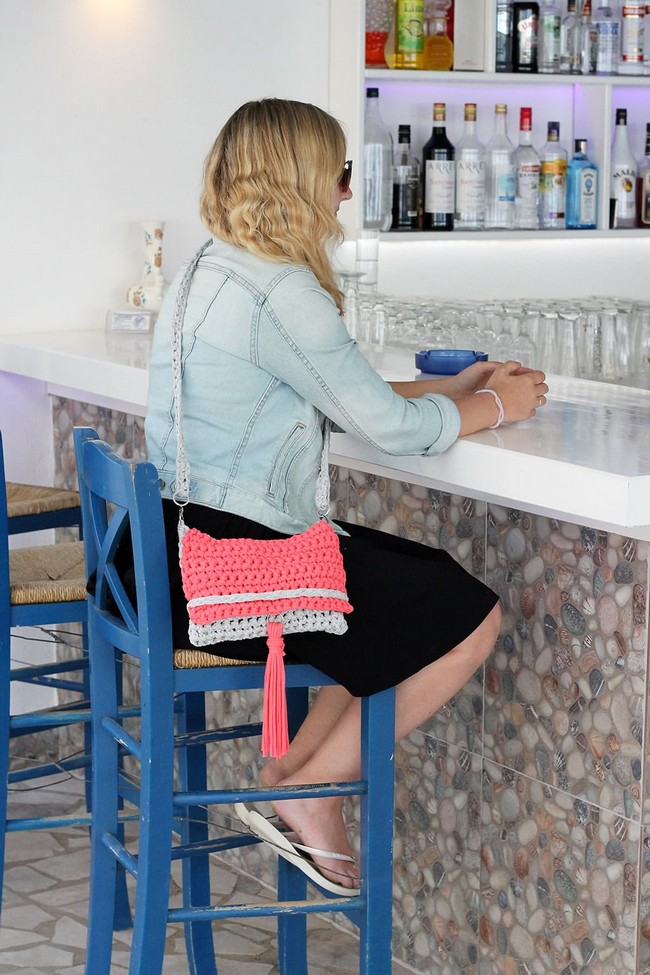 If you love handmade accessories and a bit of crochet, this pattern is for you! The Crochet Clutch Pattern is perfect for storing your necessities—think keys, phone, and lipstick. This bag may be small, but it's sturdy and ready to be your go-to clutch for any occasion. This clutch is perfect for the minimalist. Its small size makes it easy to carry around, and the plain design means you can add your personal touch by adding a monogram or other embroidery.
Circle Clutch Bag Free Crochet Pattern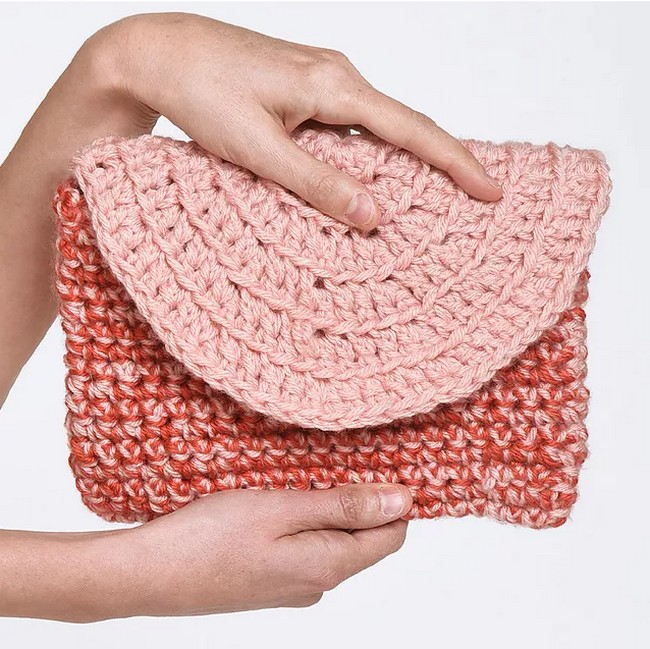 This Circle Clutch Bag Free Crochet Pattern is so easy to crochet, with a beautiful design and edging. It would be a great addition to your wardrobe, as it looks great on its own and is an accessory for other bags. Made from cotton yarn, it is durable and easy to care for. A great circle clutch bag for your nights out on the town. Make a few of these in different colors and patterns to match all of your outfits. A quick, easy project that you can make in an afternoon.
Crochet Picnic Clutch Pattern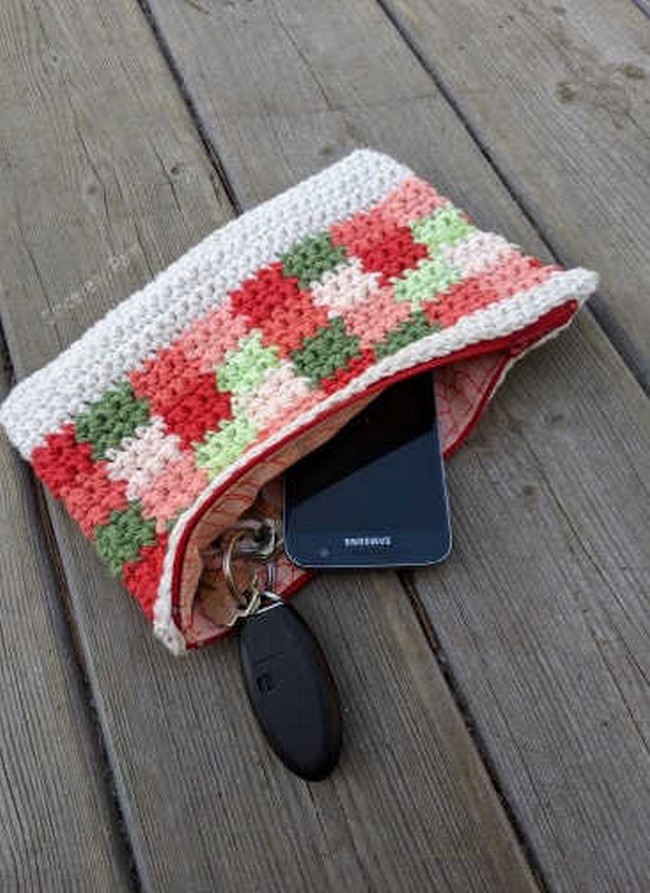 Looking for a quick and easy project to make for summer? The lovely crochet picnic clutch is the perfect addition to your summer wardrobe. This stylish storage solution includes a pocket for storing small items like keys, cell phones, and more. Make it more personalized by adding a name tag or monogram! Crochet the picnic clutch in any color, making it perfect for you. Take with you to the beach, park, or even a party!
Crochet Irish Fling Clutch Bag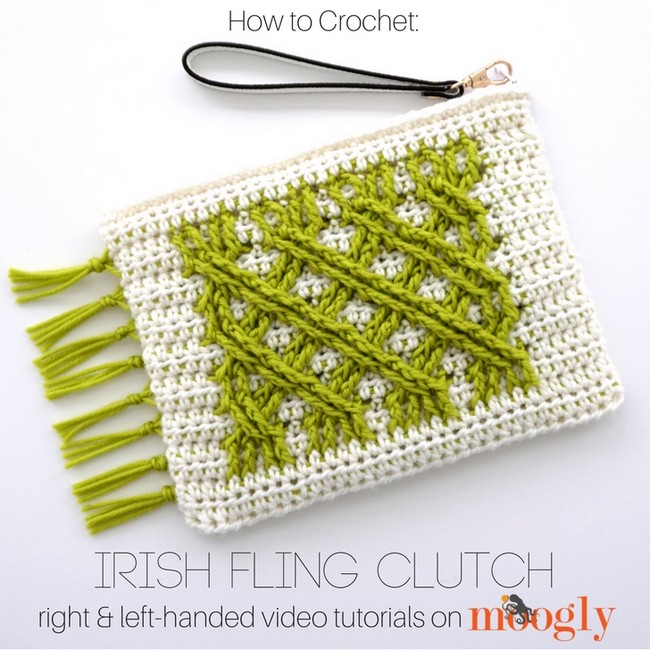 This Clutch is made with a crochet green and white color pattern. A must-have for your upcoming party and will surely gain a lot of compliments. It can hold all your essentials like mobile, keys, lipstick, or any other small item you want to keep handy. The "crochet Irish fling" clutch bag is perfect for any occasion. The best thing about crochet bags is that they are never out of fashion and can be properly used in any season.
Perfect Summer Crochet Clutch Bag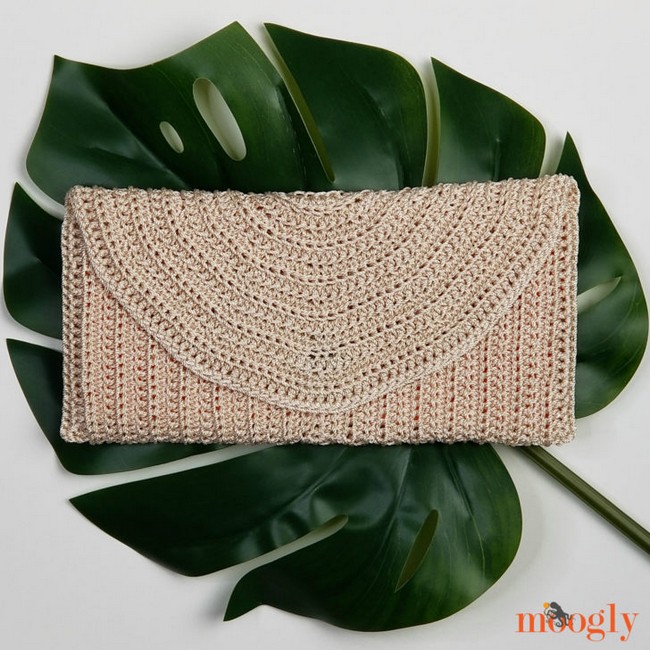 Are you looking for an easy and comfortable clutch? This is the perfect summer crochet clutch. It can be used Every day and on any occasion. Thanks to this tutorial, you can turn this pattern into an awesome grip in no time! This clutch will make your summer perfect as well as you will be able to match its color with your dress perfectly. The crochet pattern of this clutch is also very beautiful, and you can customize it according to your choice.
Crochet Fringe Clutch Bag Pattern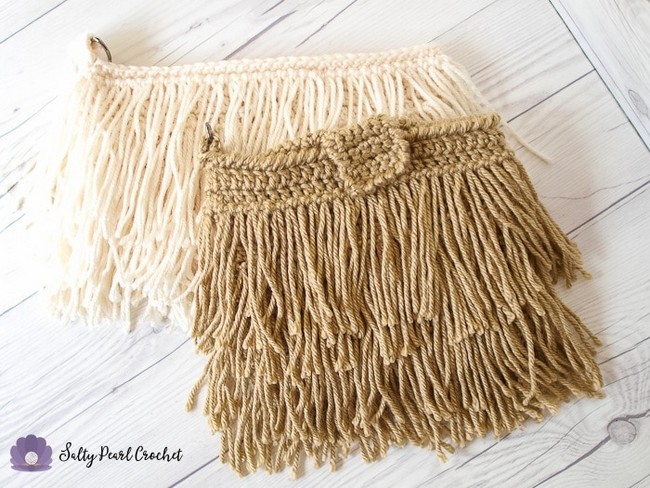 Add a little fringe to your accessories collection with this Crochet Fringe Clutch Purse Pattern. There's no need to invest in a designer label when you can make your own with this free crochet pattern! The Crochet Fringe Clutch Purse combines modern style and simple creation perfectly. This clutch purse works quickly and easily with only one skein of Caron One Pound yarn, making it a great stash buster! It also makes a great gift or craft fair item, especially when combined with a cute charm or button.
Flower Clutch Bag Pattern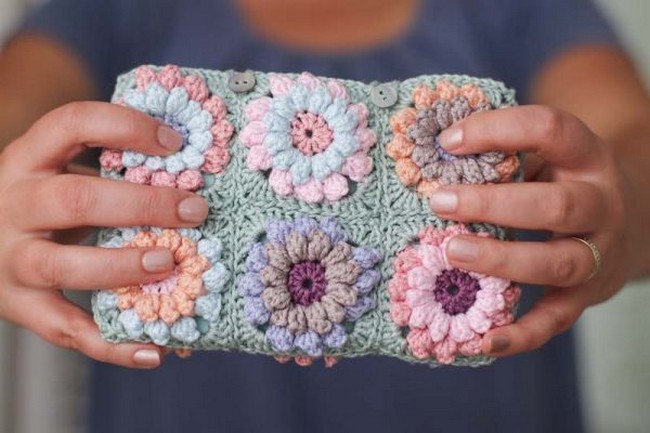 Put together a Flower Clutch Crochet Pattern, and take it out on the town. This clutch is a modern take on the traditional crochet flower pattern. You only need to know how to work a single and double crochet to make it, plus some experience working in rounds. There are multiple possibilities of color combinations and styles you can use, so be sure to have fun with it! The Flower Clutch Crochet Pattern is perfect for summer, spring, and the rest of the year! With its beautiful flower charm, this clutch will surely be a hit!
Beginner Friendly Crochet Purse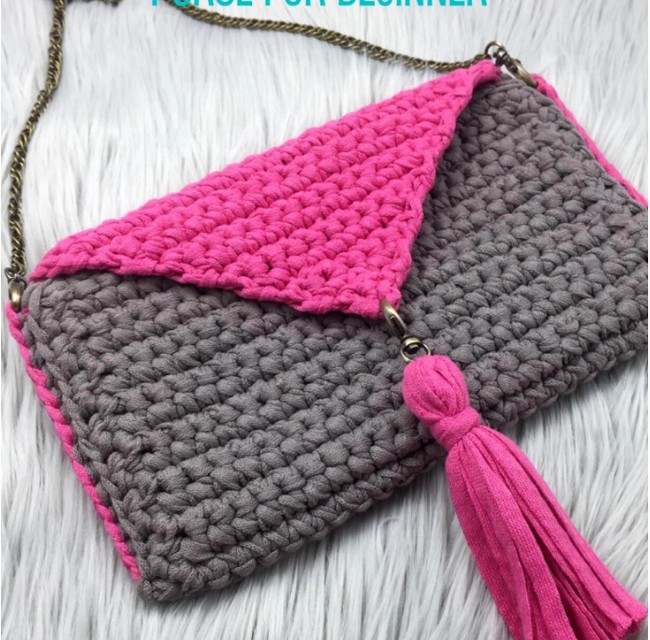 Crochet is a wonderful hobby; there's nothing better than making something you can use in your everyday life! This beginner-friendly crochet purse pattern will teach you how to crochet and give you a functional project that will last for years to come. Hold your cash and cards in this adorable, easy-to-carry purse. This is a perfect beginner's project with detailed instructions and photos to guide you through every step. You'll be surprised at how easy it is for a beginner to crochet.
Rica Colorful Clutch Pattern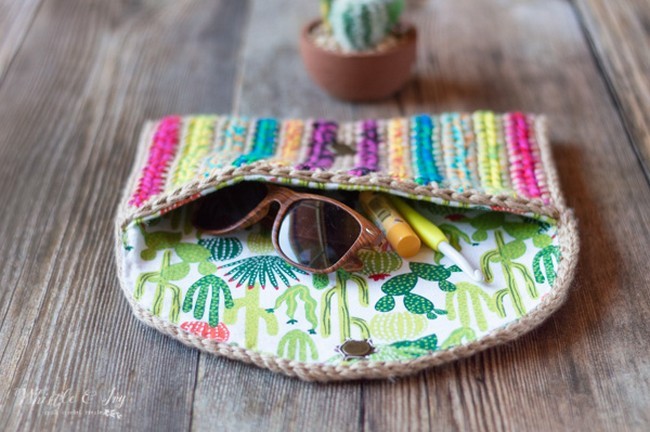 Simplicity Simple is Beautiful! The Colorful Clutch is a beautiful and colorful design that you can make all on your own. It's made of cotton yarn and will allow you to easily carry all the day-to-day necessities like cell phones, cash, and keys. This is a fun, instant gratification crochet project you can whip up in no time. Depending on your yarn and hook size, you can make this tote bag as big or small as you want. It is a free tutorial on how to crochet the pattern stitches used in this clutch.
Crochet Clutch Purse Or Pencil Case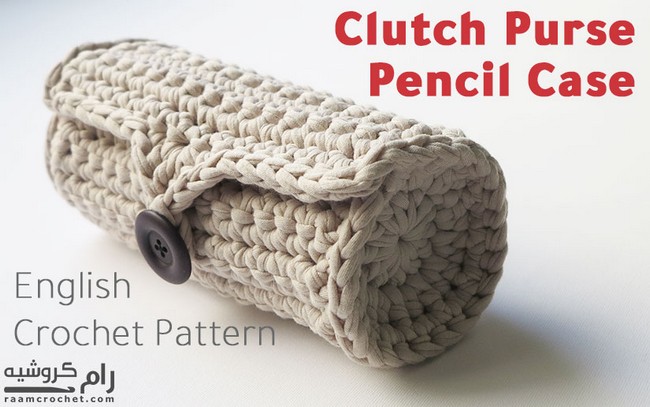 Crochet your clutch purse or pencil case. This pattern is a great introduction to crocheting, so if you aren't an experienced crocheter, this project is perfect! The step-by-step guide offers a simple and easy way to make this stylish bag. These are fashionable and work great for pencil cases too. They make the perfect gift for you or someone special! This tutorial includes instructions with many photos in each section to help beginners get started immediately!
Free Clutch Purse Pattern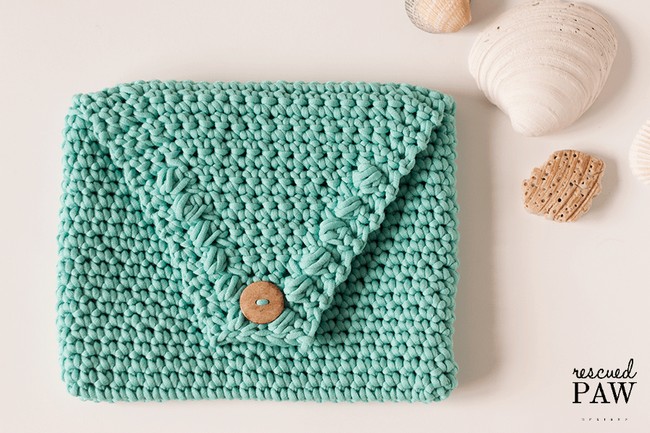 This simple crochet clutch purse pattern is the perfect size to hold everything you need while out. It's a great accessory with any outfit and has enough room to keep your phone and other valuables. Plus, it's super easy since you can make it instantly. Get started today and add this fun cloth bag to your collection. The sky blue color is so beautiful, and it goes with everything! You can change it to match your taste if you prefer a different color.
Tide Pool Wrap Clutch Bag Pattern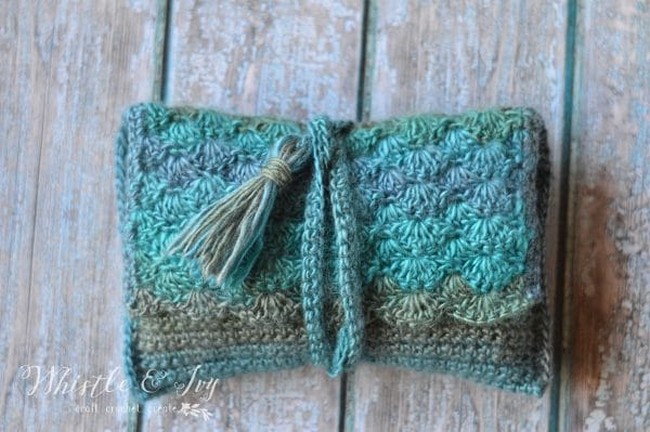 Tide Pool Wrap Clutch is a beautiful project. This clutch will look amazing in your handbag. All the lines and colors are carefully chosen to match this project, so it's sure to be a success! This elegant and one-of-a-kind clutch will make any special occasion stand out. The design is completely knitted, with no sewing or crocheting required. With just a little bit of practice, you'll be whipping up this pretty clutch in no time. Whether it's a summer wedding or dinner at the beach, this clutch will go with your outfit perfectly!
Easy Crochet Clutch Pattern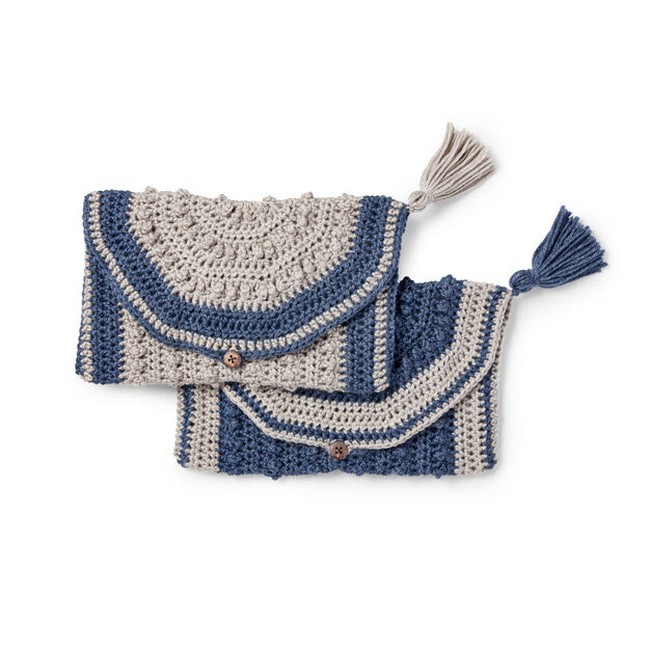 Have you wanted to make a crochet clutch before? If so, you should probably know that you must have a good yarn thread. Easy Crochet Clutch is a handbag that has a wide range of applications. It can be used as a clutch bag, a wallet, and so on. Women are very fond of fashion and always want something new to add to their wardrobe. You can easily make the cloth's entry by following this pattern carefully.
Sloth Hook Case Crochet Pattern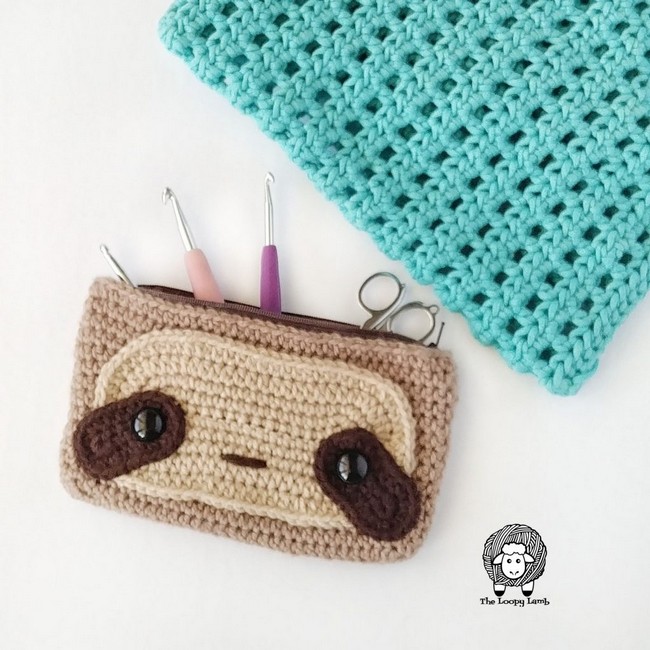 Tired of dirty, unorganized crochet hooks? This sloth hook case is perfect for keeping your favorite pins together, organized, and clean. It will keep your hooks at hand and out of the way while crocheting. The pattern is easy to follow, and customizable to fit any hook set you'd like to store in it. It'sIt's fast and easy crochet to make, yet looks very sophisticated due to the use of many different stitches. This easy pattern will make a perfect gift for any crocheter or knitter.
Florence Scalloped Clutch Bag Pattern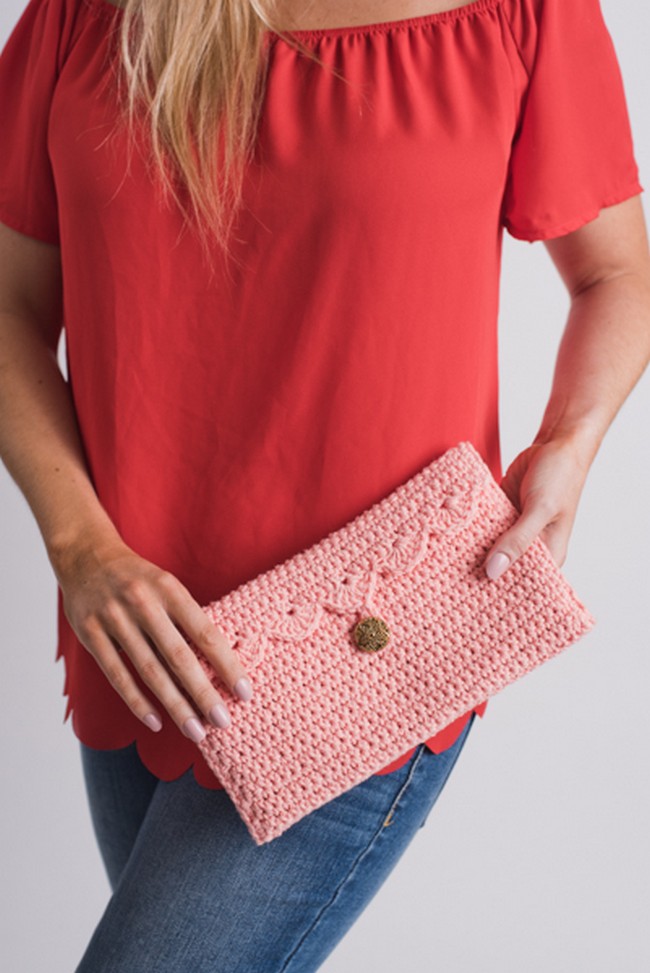 Florence is the clutch that everyone is asking for. This style is made to match just about everything in your closet and add a dash of sophisticated style. A stunning bag for all of your special occasions. A great hideaway for your cash and credit cards, it can be worked up in a small amount of time and in any size so that you can match it to your favorite outfit. It features a shapely body and an ideal size — not too big or small.
Chroma Free Crochet Clutch Bag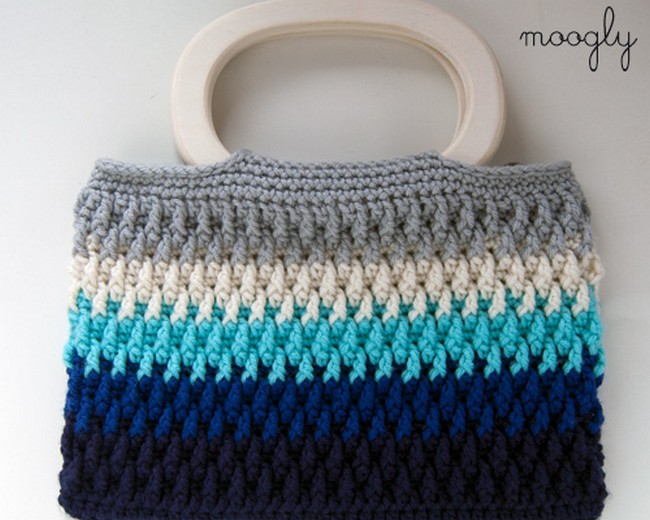 This bag is simply beautiful. The combination of #3 color eye-catching looks with a nice touch makes it perfect for every occasion; from casual to formal, this bag will match any outfit. Made of top-quality cotton yarn, which is soft on your skin and makes it very durable! The colors are all assorted with each other, which looks great. Your friends will admire your creation of this beautiful multi-layered crochet bag without spending much money and time in stores.
Swerve Crochet Clutch Bag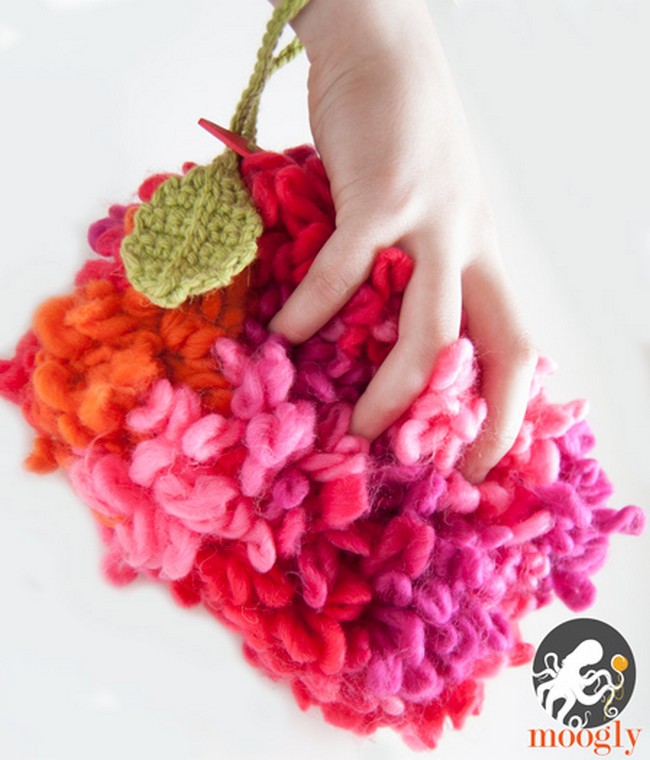 Crochet this beautiful and colorful clutch with one simple stitch! You can complete this bag in an hour, with bright colors and a fun design. It's a perfect gift for the handbag lover in your life. This crocheted bag is much easier to make than it looks. The fabulous shade combination will flatter any complexion and add a splash of color to your outfit. Let your imagination go wild, and have fun creating your style.
Free Crochet Crocodile Clutch Purse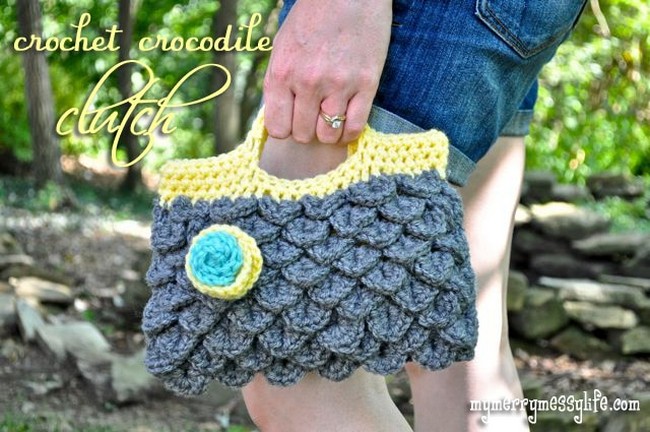 Make your own crochet crocodile clutch purse. This pattern is easy and fun to make. You can make it in any size and use different color combinations to create your look. A complete step-by-step tutorial to help you make your Crocodile Clutch Purse. It's a fun and easy project you can complete over the weekend or even on a trip to the beach! It can store your smartphone, keys, and other essentials. This great stash buster makes an excellent gift for any occasion."
Dollar Size Clutch Purse
In this free crochet pattern, you can make your own gorgeous dollar-size clutch purses in any colors you like and with any yarn. You will need only basic crochet skills like single crochet and slip stitch. In addition, there are no buttons or closures; all the bags close with a drawstring. Now, you have an excuse to use all those skeins of yarn gathering dust in your stash closet! The pattern included simple instructions and photos to help you quickly learn how to make your own with just basic stitches.