Back-to-school season is an excellent time to try out some fun and easy sewing projects you can make yourself with the kids. These projects are like crafty activities for grown-ups! If you're looking for new ways to spend time together, or maybe even to get them interested in sewing, these unique and Easy Back To School Sewing Projects is perfect for you. The projects range from super quick and easy ideas to more complex ones with multiple steps, so there's something for everyone. The best part? You can use all these things at school or at home—and they can save you a ton of money too!
Easy Back to School Sewing Projects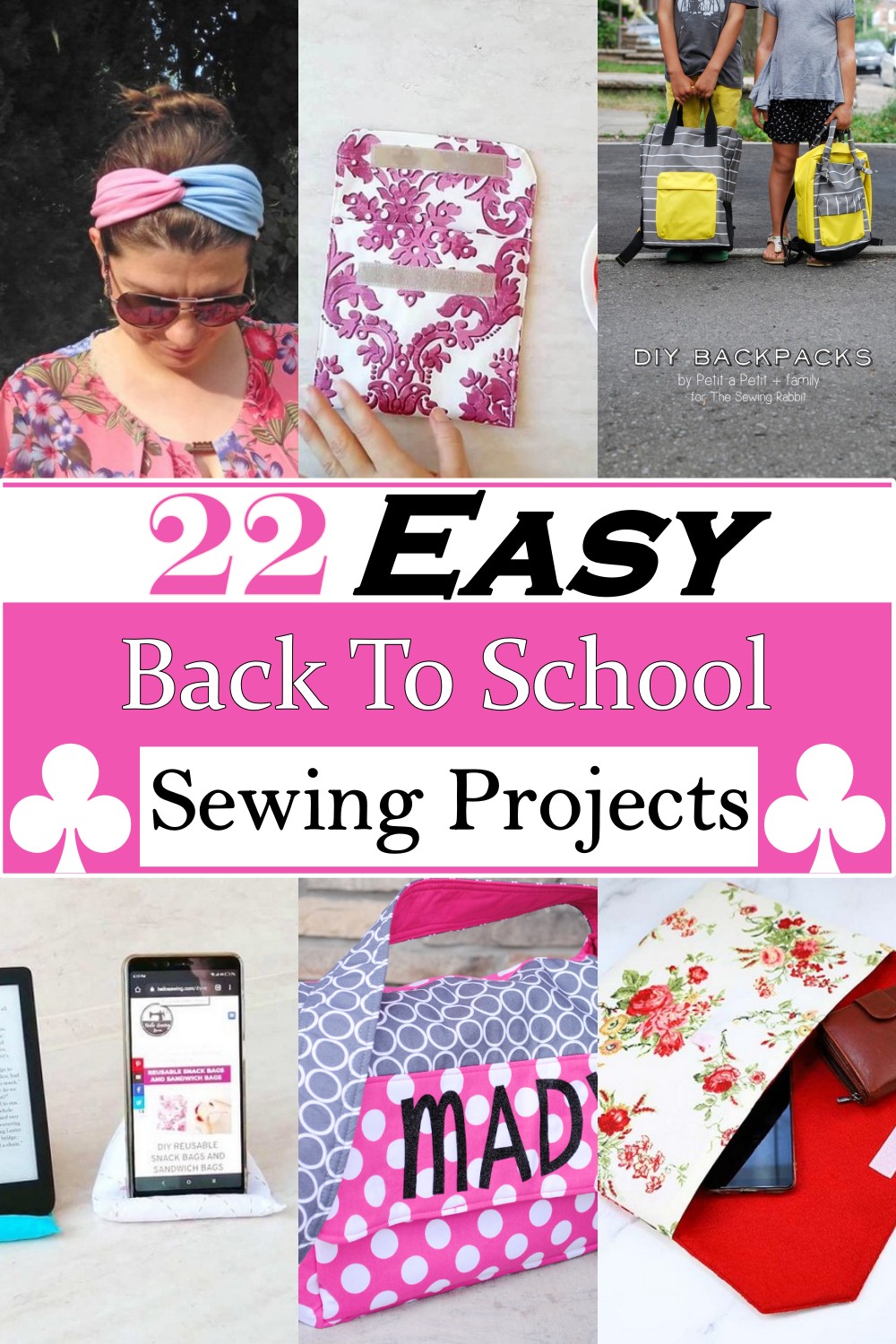 Sewing for school is fun, easy, and rewarding. We have gathered some of the coolest Back To School Sewing Projects you can make today. There are many possibilities: clothes, accessories, and even a backpack, a lunch bag, a pencil case, or a tote. You can make it all by yourself and customize your own piece of clothing with your own style, personality, and taste - or you can make them as gifts for friends and family.
These 22 Easy Back To School Sewing Projects for kids are perfect for everything from pencil bags to winter accessories and cozy blankets!
You Can See: 30 Easy Free Sewing Projects For Kids
Lined Zipper Pouch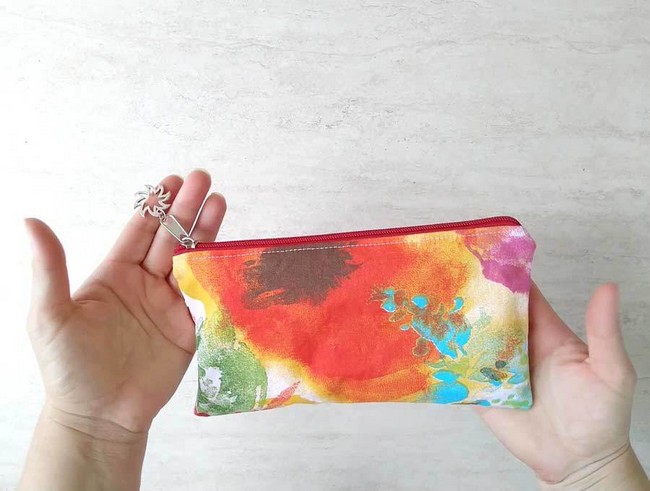 Make this lined zipper pouch for all your kids' school supplies and accessories. This stylish pouch is a great option for all the stationery items you need to carry daily. The lining makes it special and easy to separate things inside when the pouch is unzipped. It is also an excellent way to keep your items organized and compact, which allows you to be more efficient in your daily life. You can carry this pouch with you wherever you are going.
30-Minute Drawstring Fabric Backpack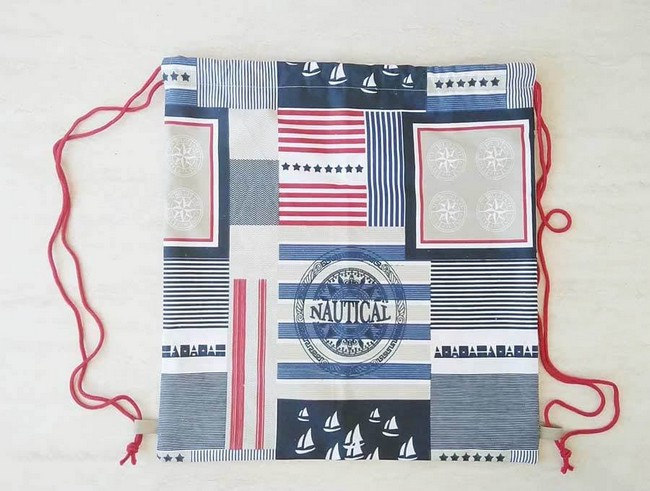 If you're tired of searching for an affordable, simple drawstring backpack, this project is perfect for you! All you need is some fabric and a pair of scissors to make one for your little one's gym clothes and shoes. It's lightweight and will keep the clothes or shoes of your kid safe because it has a soft material inside. Plus, it's also very easy to make, making it perfect for beginners. The best part? Within just 30 minutes of your time, you can finish one.
Rectangular Backpack
This rectangular backpack with a zipper pocket and a handle will be your child's best friend. This rectangular backpack will carry your child's books splendidly and is easy and fun to make too! The sturdy construction will last through those long school years! Since you can make it out of leftover material from previous projects (or something you have lying around), there's no reason not to try this out!
Mini rectangular backpack over at MeSewCrazy
Lunch Bag
Little ones need a lunch bag that's easy to transport and holds their favorite snack without being too bulky. This easy-to-sew plastic-free lunch bag is the perfect size for all ages and will help you reduce waste when packing your child's lunch. Take control of your lunch bag and say goodbye to plastic or paper bags forever by making your own. This project is simple and easy to make, with a wide range of sizes so you can make one for yourself too.
Snack Or Sandwich Bag
At last, a sandwich bag that's not made of plastic! This whimsical and practical bag is a fun and easy way to pack your lunch or snacks for a trip. This handy bag also features an inside pocket for utensils, made from cotton canvas and reinforced with interfacing for extra durability. It folds flat for storage so that it won't take up much space in your backpack or pocketbook. Perfect for storing favorite snacks like sandwiches, chips, or cookies. The kids will love them too!
HelloSewing
Crossbody Cell Phone Bag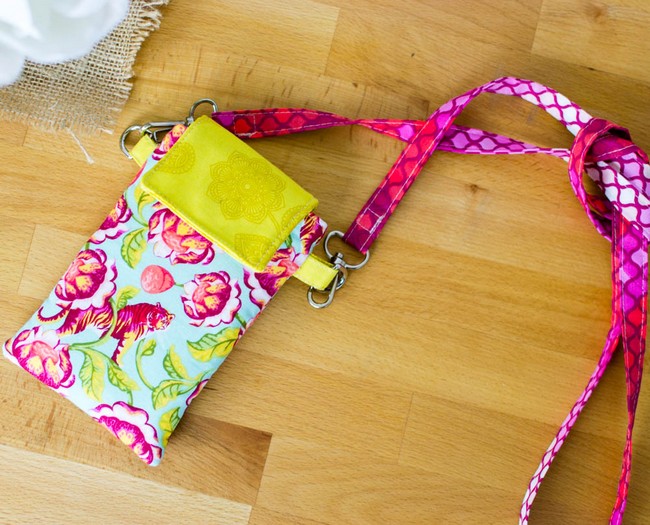 Do you hate when your phone falls on the floor or gets lost under the couch cushions? You're not alone! With this Cellphone Bag, you won't have that problem anymore. It's a stylish way to keep your phone safe and handy, so you can always reach it—even if you don't have pockets! Perfect for kids or older adults who become forgetful as they age and anyone who needs their cell phone close by.
via SewCanShe
Mini Fabric Bin – Great For The Desk
This mini fabric bin is perfect for little kids. As your child gets older and involved in more activities, this bin goes from being used at their desk to holding accessories such as markers, erasers, rulers, and more. You can even place one on their desk for paper trash. This roomy bin is large enough to hold many items – making it useful for just about anyone! This easy sewing project takes only a few minutes to complete.
Stretchy Headband
Comfortably hold back your kids' hair with this Stretchy Headband. Designed for all ages, this headband stretches to fit various head sizes and is soft enough to prevent pulling on little hairs during gym class or other everyday activities. It also keeps your ponytail in place during gym class and is comfortable enough to wear all day long. You can make this from soft cotton fabric, which is easily washable when needed.
Turban Headband
This Turban Headband is perfect if you're looking for a new headband design. It's simple to make, so there is no need to spend big bucks on fancy hair accessories. Your little one will feel like a prince or princess in this make-it-yourself turban headband. It fits snugly on the head and keeps hair in place. You can make them in many colors, making them ideal for kids or friends who want something unique.
Scrunchies
Look no further if you're looking for a fun accessory to add to your wardrobe this season. These scrunchies are great for kids as well as adults. They're made from plush fabric and are available in five different colors of your choice. These scrunchies can be used as hair ties or on the wrist for quick access. You'll need a few simple supplies from your local craft store, and you can easily create your own scrunchies in original colors!
Knot Bow Hair Ties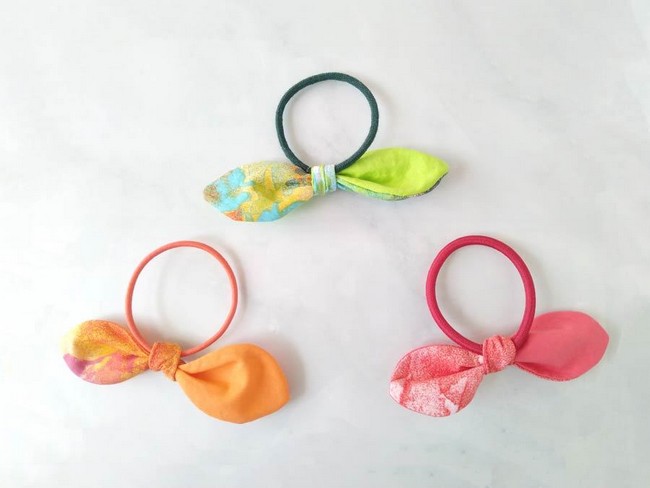 Are you ready to go on an experience? This tutorial will show you how to turn a simple hair tie into a pretty bow hair tie so you can make them for any occasion: wedding gifts, birthday parties, or fun. This is perfect for mother-daughter time or if you need to do something while you watch your favorite show. Let's get started making them! The best part about these bows is that they can be worn by both kids and adults, making them great for all ages!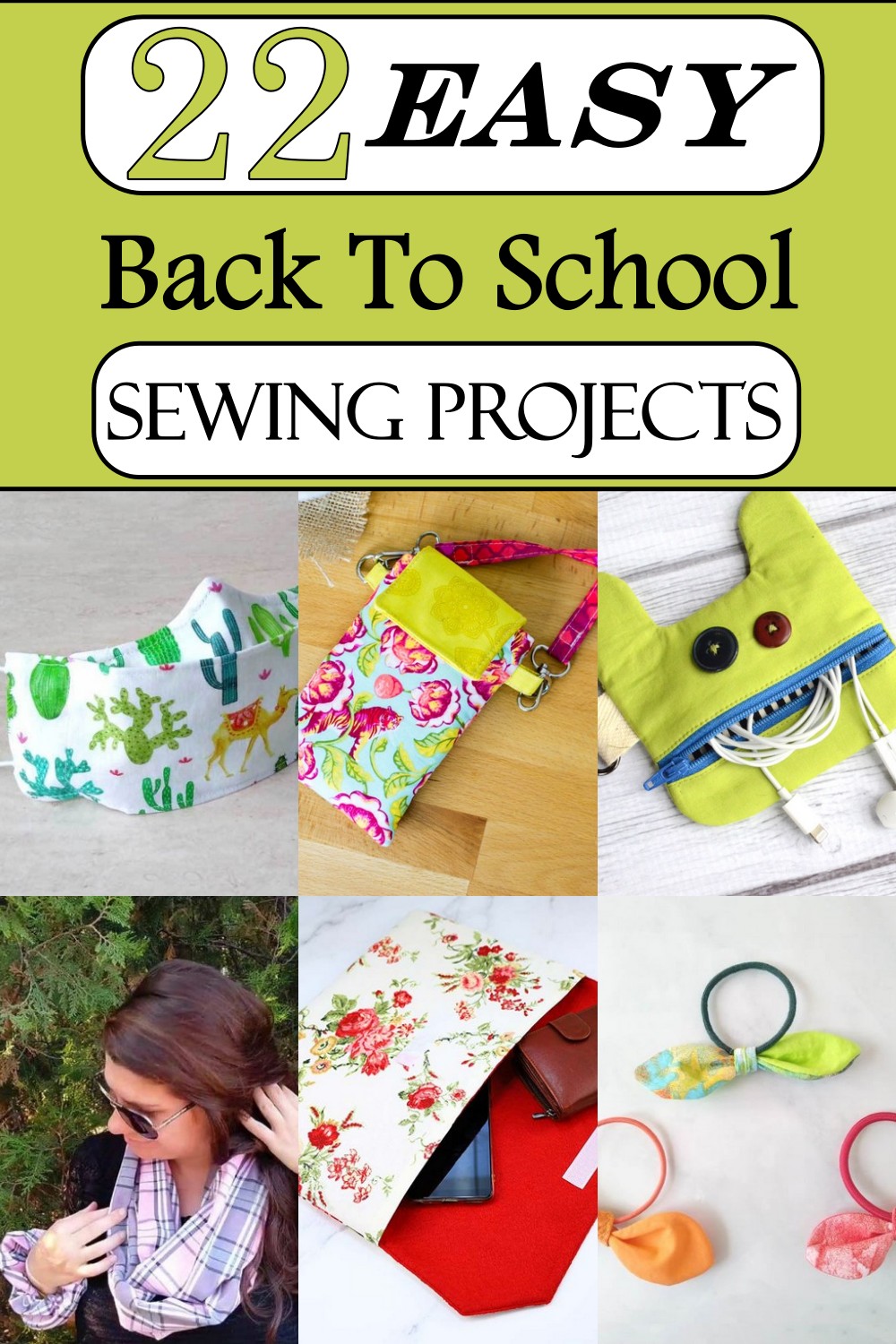 Elastic Hair Ties For 10c And Under 2 Minutes Each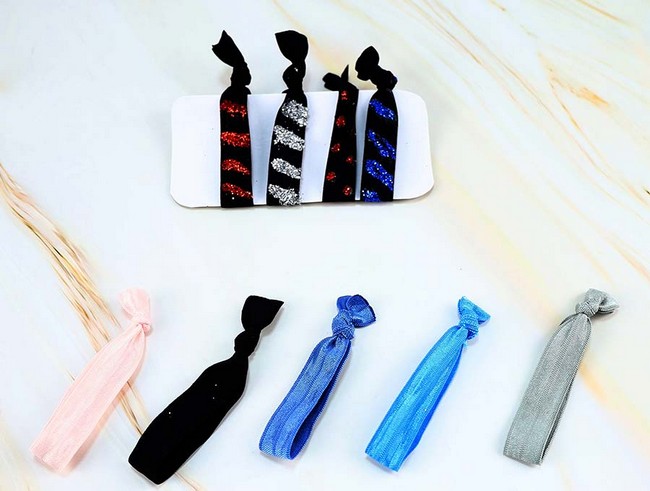 These simple and easy bows are the perfect addition to your little girl's hair! Perfect for going out, or just everyday wear. You can wear these bows in any way you like, and they are super easy to make. All you need are elastic bands and ribbons or fabric. It's a great way to use up any scraps of fabric you may have hanging around your sewing room. They're great for adding a bit of color to an outfit, whether paired with pants or jeans or even shirts and sweaters.
Face Masks For Kids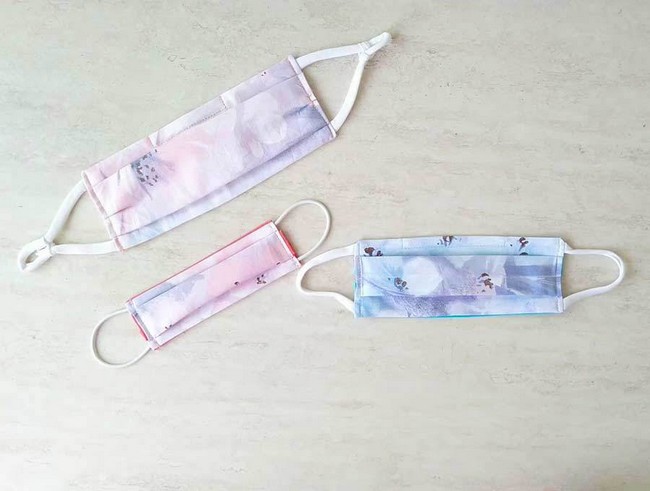 These face masks are a great way for your child to fight germs and keep healthy this winter. Fabric masks fit better than tissue or paper masks, keeping the mouth and nose covered and allowing those cute little hands to stay free. This simple face mask will have them all covered. Not only are they entertaining and colorful, but they're also functional. These are great for keeping your little ones safe or as a fashion accessory.
3d Face Masks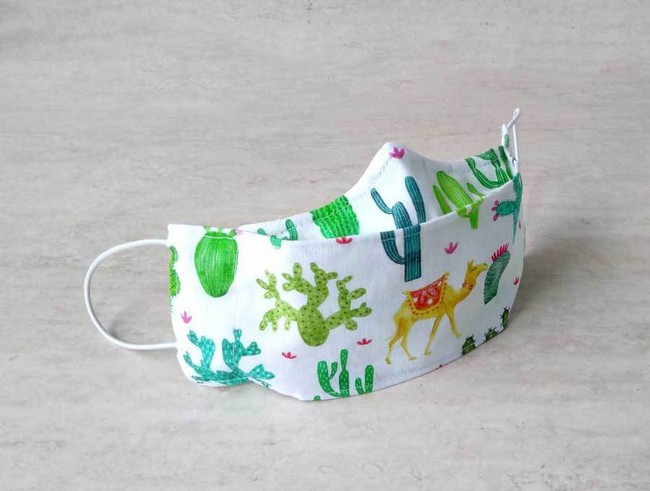 If you're a fan of masks and want an easier one to wear, this is the mask for you. They don't feel as tight as some other masks because they fit the contours of your face and leave room for your mouth to breathe comfortably. The front flap can fold to fit your face shape, allowing for a custom fit. These are especially great for adults and kids who often prefer a more comfortable fit overlooking stylish.
Face Masks With Clear Plastic For Teachers Or Those Hard Of Hearing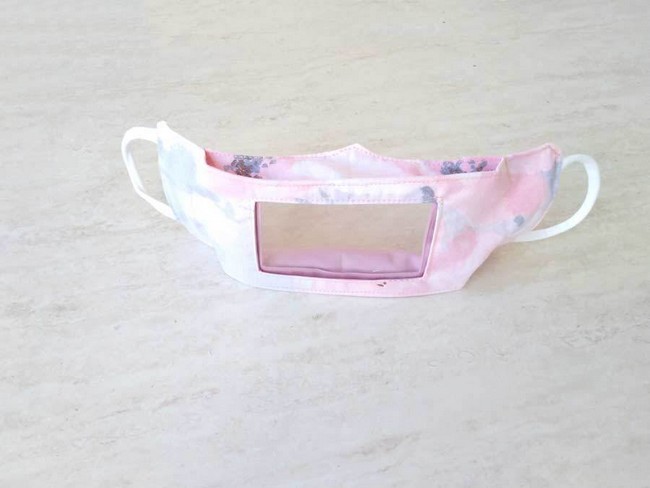 Have a hard-of-hearing friend that you need to talk to? Or maybe someone who needs to read your lips? The clear plastic sheet will let everyone see the mouth of the person wearing it so they can read their lips and communicate. The clear plastic sheet is safe and easy to cut, so you can build your custom-fit mask just for you. It is perfect for teachers or parents looking to keep their kids safe from germs!
Laptop Sleeve
This handmade Laptop sleeve prepares your laptop for a fun day outside. It's lightweight, durable, and easy to use--slip your computer into the padded pocket. Made from soft cotton canvas, the case can be easily spot cleaned or machine washed in cold water on the gentle cycle if needed. This easy-to-use laptop sleeve is versatile and stylish, allowing you to use it as a laptop bag or just for travel. It is lightweight and roomy enough to house any size of the laptop!
Phone Or Tablet Pyramid Holder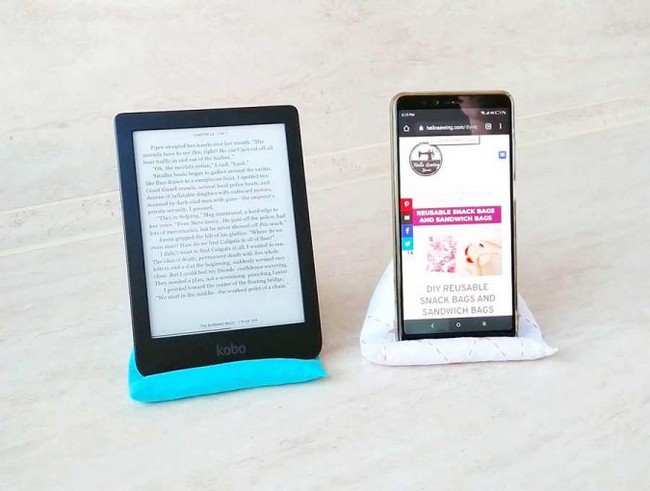 Do you ever sit and watch videos on your phone or tablet? If so, this project is for you! Step-by-step instructions will help you create your pyramid holder in no time. It's perfect for watching shows, YouTube tutorials, or listening to music on your favorite device. The sturdy base keeps your device from sliding, and the slim pyramid design makes it easy to reach your phone's back without having to hold it at odd angles.
Personalized Kid's Messenger Bag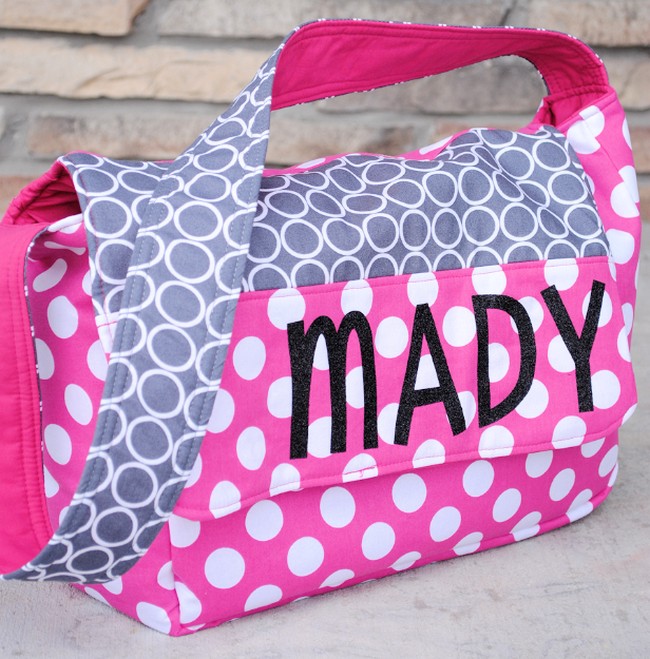 This kid-sized messenger bag is a great gift for your children. The Personalized Kid's Messenger Bag is an ideal size to fit your kid's school supplies, gym equipment, or any other items they may need for the day. It is made of durable polyester and has adjustable shoulder straps, making it easy to carry. The top sleeve is perfect for book bags and lunch boxes, while the main compartment can hold all your kid's necessary items.
Back To School Banner
School days are here again! Let your kid's room be filled with school spirit and excited anticipation for the new year. This back-to-school banner will let everyone know that your kiddo is ready for a great year ahead. Save the time you'd spend making those back-to-school signs and get kids excited about the new school year with these banners. Hang them in your kid's bedroom or give them as a creative gift for their teacher to display in the classroom.
Infinity Scarf
This infinity scarf is easy to make and fun too! It's a perfect gift for your girlfriends, sisters, or mom. You can also use it as a blanket scarf or shawl. This pattern will let you adjust the size and make it long enough to double as a baby wrap or nursing cover. Create your Infinity Scarf with this easy-to-follow tutorial. Kids love it because they don't have to tie it or wrap it around their necks like normal scarves.
Ear Warmer Headband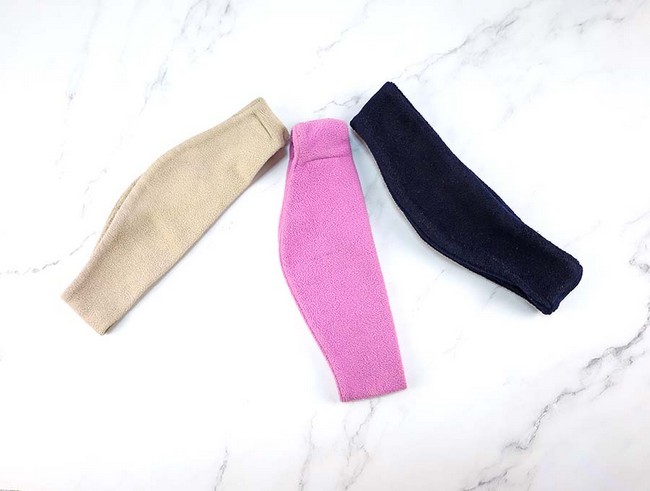 There's nothing worse than a gust of cold wind to your ears. Keep them warm, cozy, and on-trend with this DIY Ear Warmer Headband. Fun and easy to make, this headband is perfect for any toddler or preschooler who doesn't like wearing hats but still needs ear protection in the colder months! They can wear it on top of their head, under their hats, or on their forehead. This makes a great last-minute gift idea for children. With this project, you can make a bunch of different ear warmers for yourself or as gifts!
Ear Bud Pouch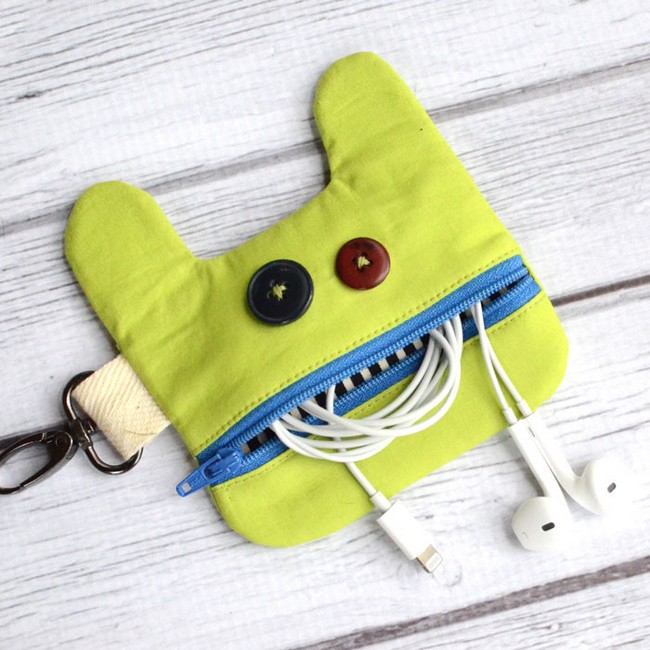 Don't let your earbuds get lost again! This monster pouch, made with colorful striped fabric and a contrasting lining, will keep all of your earbuds safe and sound. And when you need them back, feed them through the small opening at the top of the monster's mouth; it'll happily spit them out! Kids of all ages will love this fun monster pouch! It's the perfect place to stash their earbuds or other small stuff. You can keep it in your handbag, backpack or suitcase.
You Can See: 25 Free Crochet Monster Patterns For Fun