So you have a new baby and want to make some baby clothes, but you're unsure where to start. It's okay! You don't have to be a skillful seamstress to make a fashionable baby dress that your little one will be proud to wear. All it takes is a little patience and some basic sewing skills! So, Save yourself from the hassles of creating an adorable dress for your baby. We have compiled 11 free baby dress patterns & designs for male or female babies. These free patterns come in different sizes, so you can make a small infant dress to fit your infant or a larger size toddler's dress. Find your favorite design, and let's start sewing!
Baby Dress Sewing Patterns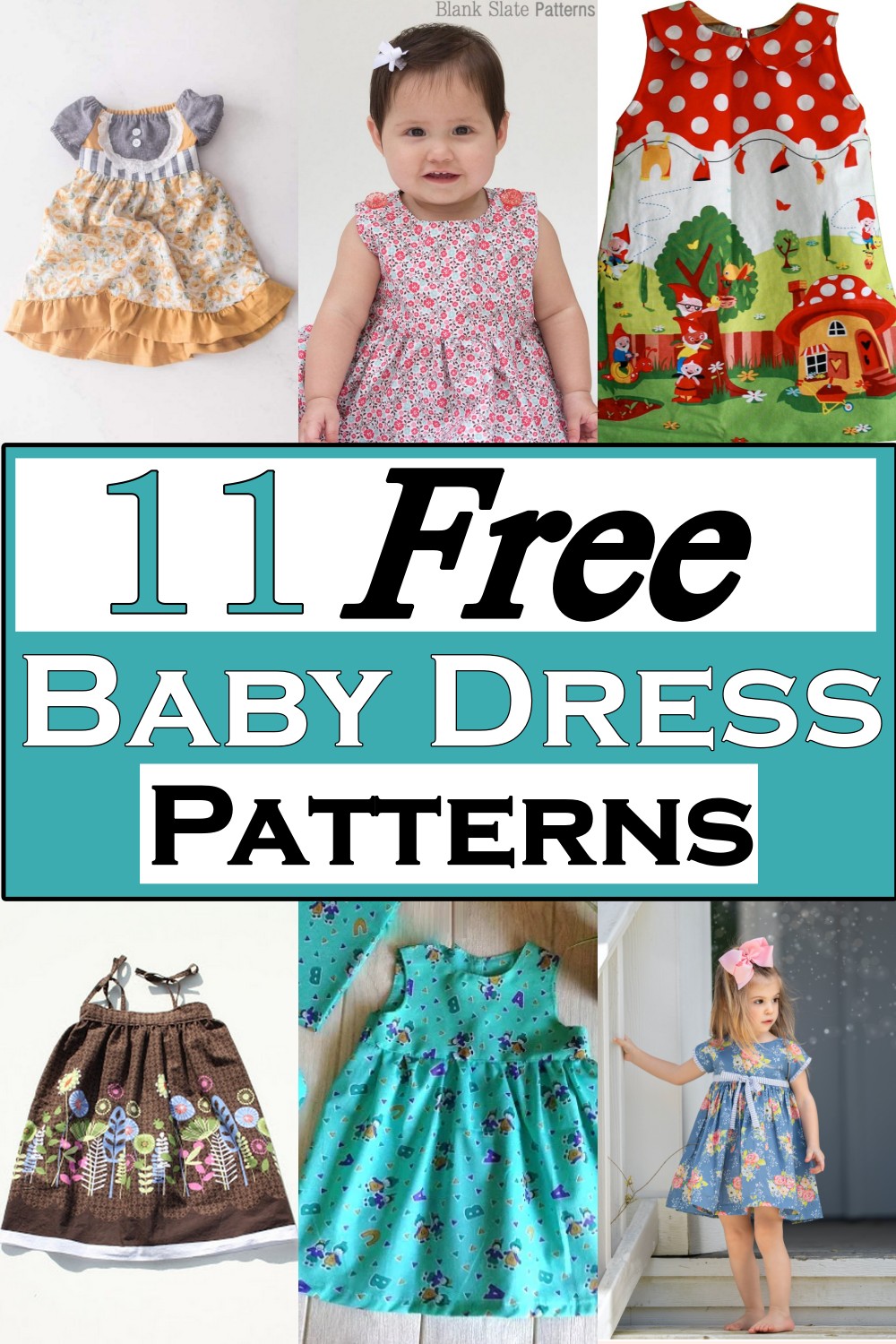 The Free Baby Dress Patterns are great as they allow you to make your gift. You can also use them to rehearse your sewing skills or get creative with a piece of special fabric in stock. We know that all babies are different, so we made our patterns adjustable so that they will fit perfectly on any size baby. This is a collection of 11 free baby dress patterns; They're all easy to make, and best of all, they're all photo tutorials! And yes, they are very cute and fashionable!
Benefits Of Sewing Free Baby Dress Patterns
Sewing free baby dress patterns is a great way to save money and make unique clothes for your baby. You can make entire outfits from scratch or use the pattern to modify existing clothing.
Here are some of the benefits of sewing Free Baby Dress Patterns:
You save money. You can make any garment without having to pay for an arm and a leg for it.
You can choose something that fits your child's personality. If you want something that matches your favorite color or theme, you can get exactly what you need without buying it off the shelf somewhere else.
There are no size restrictions on a pattern; if your child grows out of something quickly, you won't have wasted money on a shirt that only fits him for a few months.
Pillowcase Dress
The Pillowcase Dress Sewing Pattern is a free sewing pattern for the gorgeous pillowcase dress. A simple, flattering pattern can be made from any fabric of your choice. Then you can wear it as a dress, top or skirt. This is a great sewing project if you're learning how to sew! Quickly cut out and put together, this is a great beginner's project and can be made in a matter of hours by following clear, easy step-by-step instructions.
Chloe Spring Staple Dress With Vintage Vibes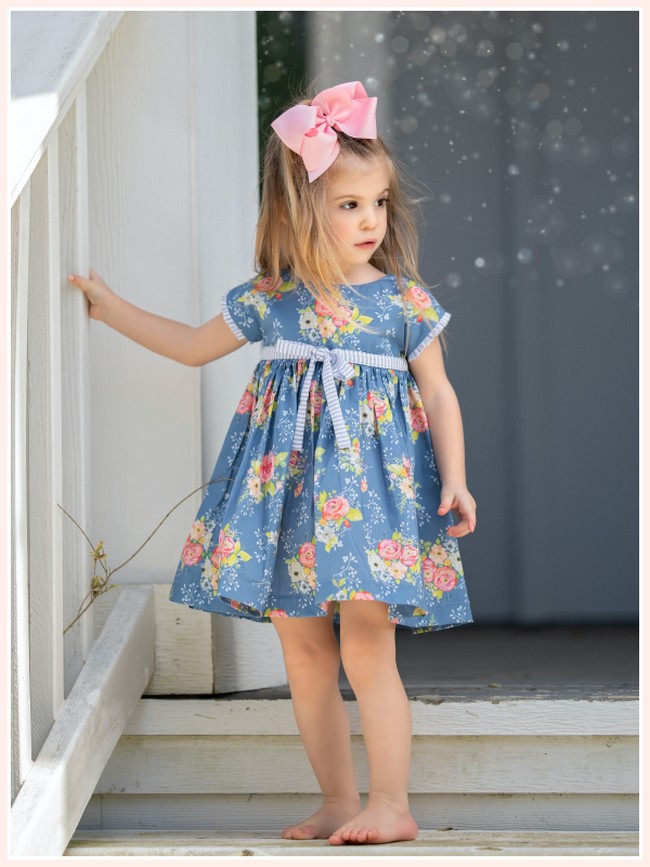 Make this adorable dress for your little girl in your favorite color and print! Whether it's a tea party, birthday, or to wear around town - it will be a hit! This style is a staple dress that can be dressed up or down to fit your child's wardrobe. Make one in woven fabric for summer, or make it with knits for winter! This versatile pattern has vintage vibes and will be a fun project for intermediate sewers.
Features and options:
Dolman Sleeve Style Bodice (easy for beginners)
Back Sash, Front Sash Tie, or no sash Options
½ Back functional Button Closure
Plain Sleeves or Ruffle Sleeves Options
Standard Dress Length
1″ Deep Vintage Hem
Baby Party Dress
This sewing pattern makes a darling dress for a little girl. It has a ruffled skirt, and fashionable gathered sleeves! She'll look adorable wearing this dress while celebrating with her friends. The sleeveless style makes it easy to wear on warm days or indoors, and the fun pattern will keep her smiling all day long. Not only is this pattern adorable, but it's also quick to sew up. You can make multiple in various colors or switch up the fabric choices during different seasons!
Baby Dress With Peter Pan Collar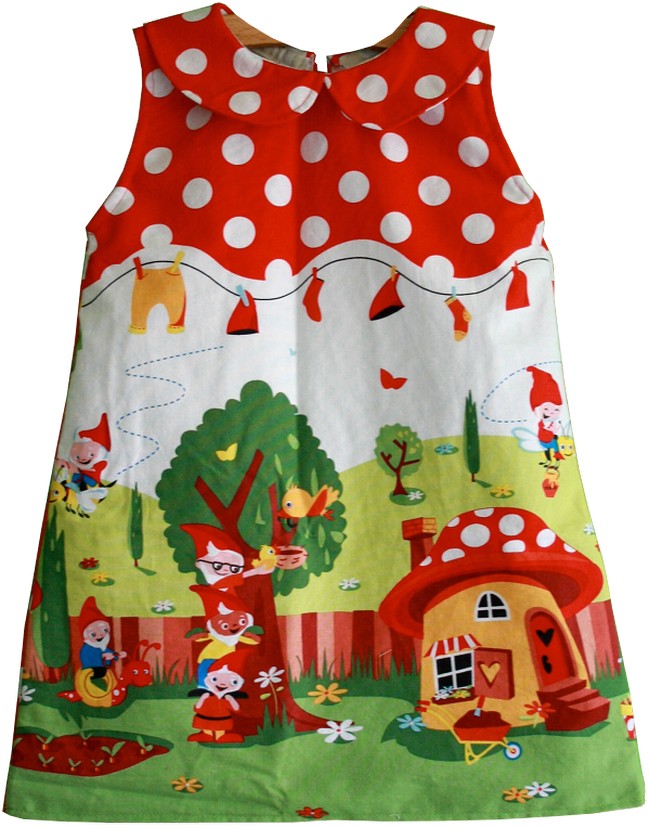 This baby dress sewing pattern with a Peter Pan collar is so easy to sew. You can make this for your girl or as a gift for the babies of your friends and family members. The design is simple yet elegant, adding a touch of charm to both casual and formal wear. This tutorial shows you how to make a baby dress with a Peter Pan collar. It is super easy; you can make it with only basic sewing skills in just a few hours. This dress is easy, adjustable, and stylish.
Easy Baby Girl Dress Sewing Pattern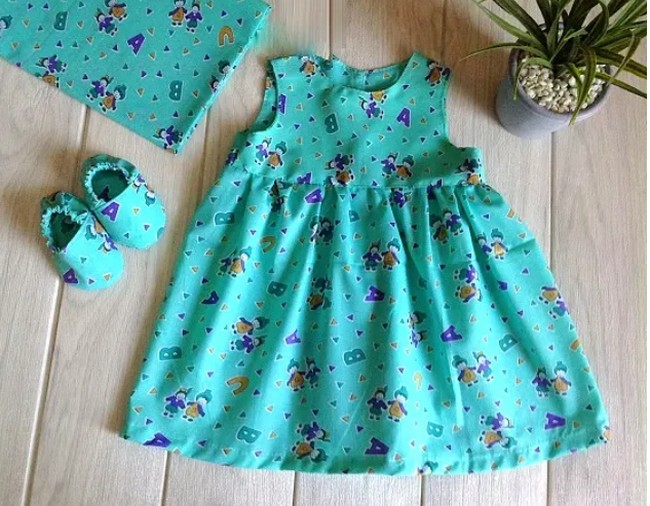 This Easy Baby Girl Dress Sewing Pattern is a quick sewing project. It's perfect for beginners. This tutorial gives instructions for both knits and woven fabrics. Make baby girl dresses or practical clothing to keep in your stash! You'll have so extensively fun making these easy baby dresses. This sewing pattern is designed to be easy and simple! All you'll need is a pair of scissors and basic sewing machine skills.
Baby Dress With Fully Lined Bodice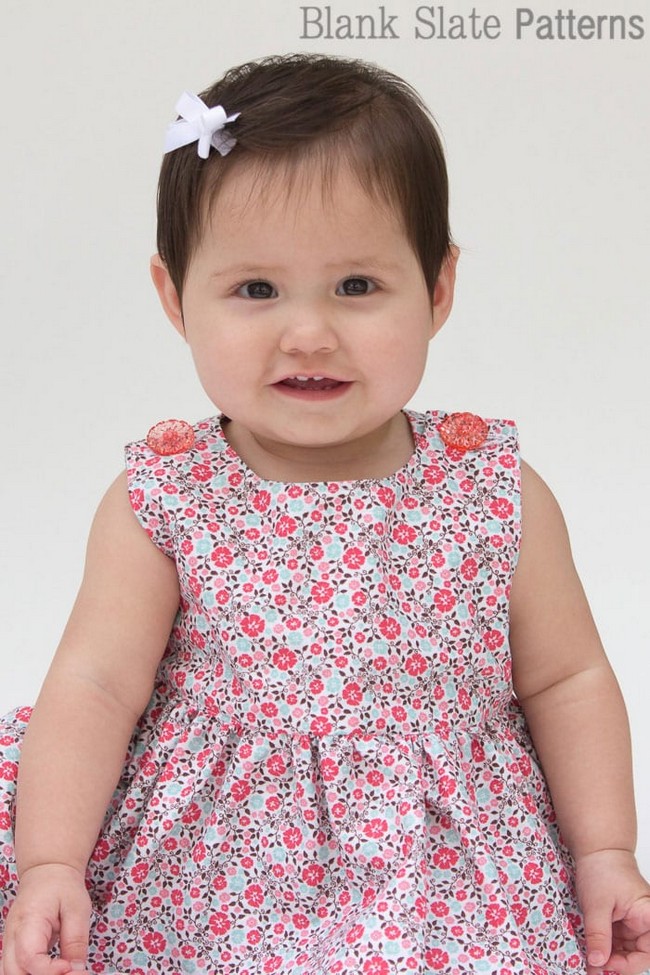 This baby dress with a fully lined bodice sewing pattern is suitable for all seasons. Includes detailed instructions and lots of photos to ensure you follow them correctly. The dress is gathered by elastic around the bust and waist, parachute sleeves on top, skirts with elastic at the waist, and an A-line skirt. Great beginner project! Designed to be as easy to sew as possible, with options on where to make the button holes so that this dress can be made in just over an hour!
Baby And Toddler Peasant Dress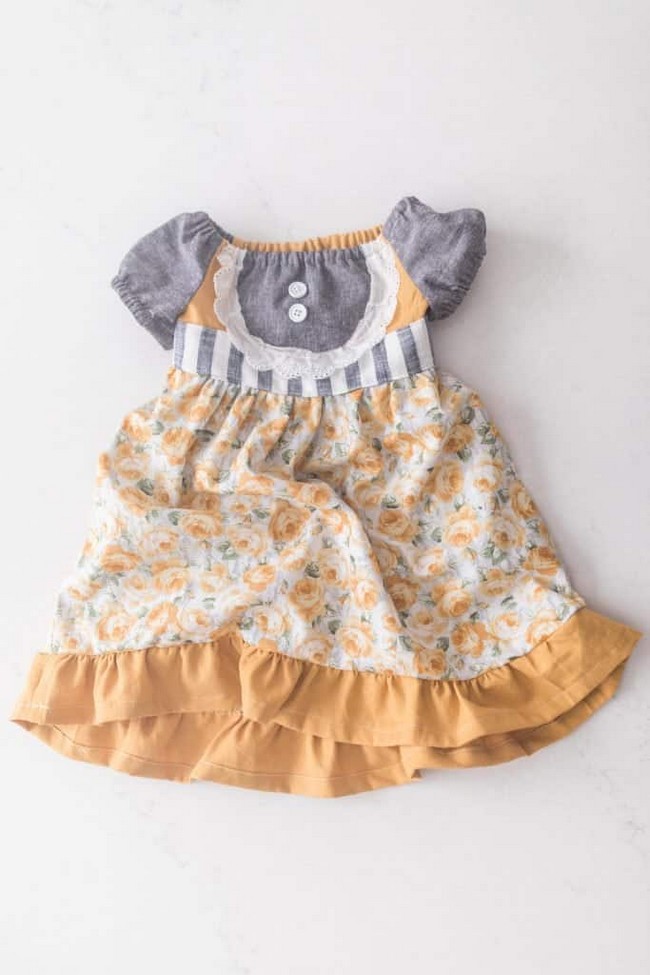 This little peasant dress sewing pattern is perfect for your little one's closet. It has a variety of sizes for babies and toddlers to kindergarten-aged children, so you will be able to use this pattern with each new addition to your family. This peasant dress for girls is so easy to sew that you can make it for your little one in the afternoon. It's perfect for any special occasion, whether a birthday party, Easter egg hunt or adorable everyday wear!
Get it here: Farmhouseonboone
Tiered Ruffle Baby Dress
This sweet-tiered ruffle dress is the perfect summer or Spring time outfit for your little girl. This baby dress sewing pattern is so cute! You can easily whip up this darling tiered ruffle baby dress for your little one in just a few hours. It features lovely lace trim and sweet satin bow detail that you can wear long or tied at the waist. The ruffled trim and three ruffle tiers mean that this sweet girl's dress will be perfect for any occasion!
Baby Sundress With Border Print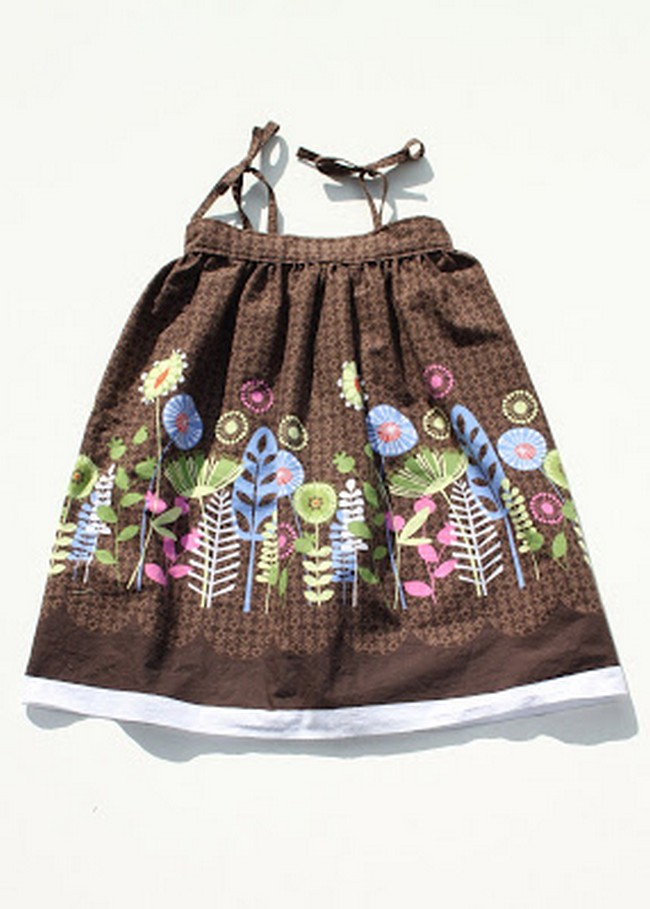 Sew an adorable baby sundress with this fun and easy sewing pattern. Make it in various prints for the season or in one print for spring and summer. This easy-to-make sundress will become one of your favorite go-to dresses for your little girl! This cute baby sundress is fast, easy to make, and matches many other patterns. You can customize it further by adding a bow or selecting another fabric design.
Get it here: Lilblueboo
Baby Dress With Pockets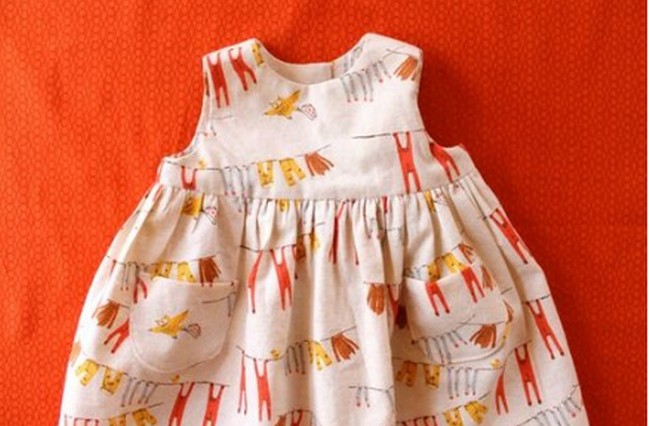 This dress pattern is so easy to make, and the instructions are fully illustrated to ensure that you can make it quickly. Children love pockets! They always want more and more of them. The baby dress with pockets sewing pattern comes with a handy step-by-step tutorial and full-color pictures demonstrating how to sew this cute kid dress. This is a great first dress project, especially for anyone who loves sewing clothing for kids.
Get it here: Made-by-rae
Tiny Baby Tank Dress For Knit Fabrics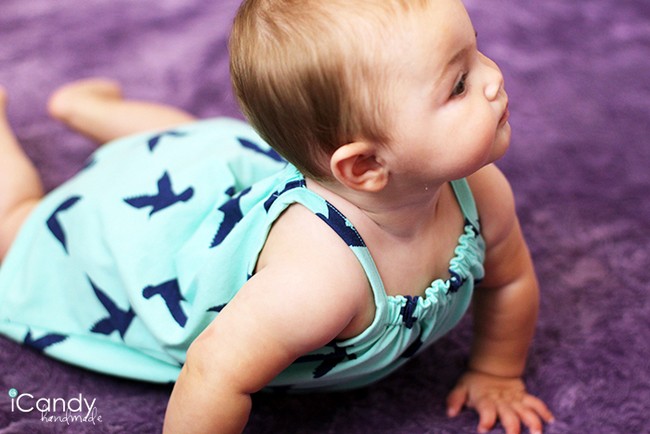 This dress is made using the baby tank top design. It's a great choice to use knitted fabrics because they are soft, stretchy, and comfortable. This pattern has a zipper and optional dolman sleeves making it easy to put on and take off. You can make this dress in any size from 6 months to 8 years! Customize it with different styles, such as shorts, pants, and leggings. This sewing pattern is designed for knit fabrics and is easy enough for a beginner!
Get it here: Icandy-handmade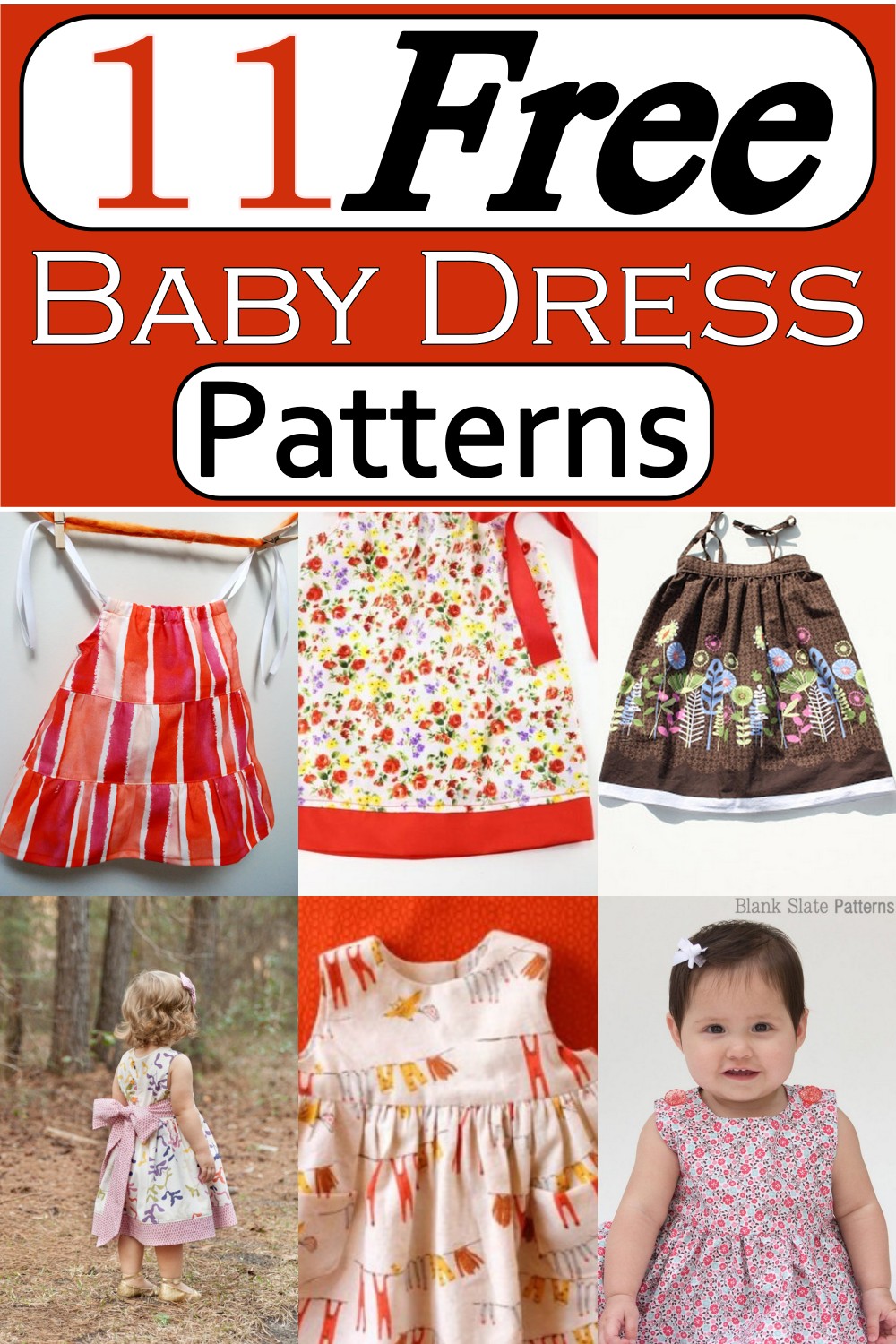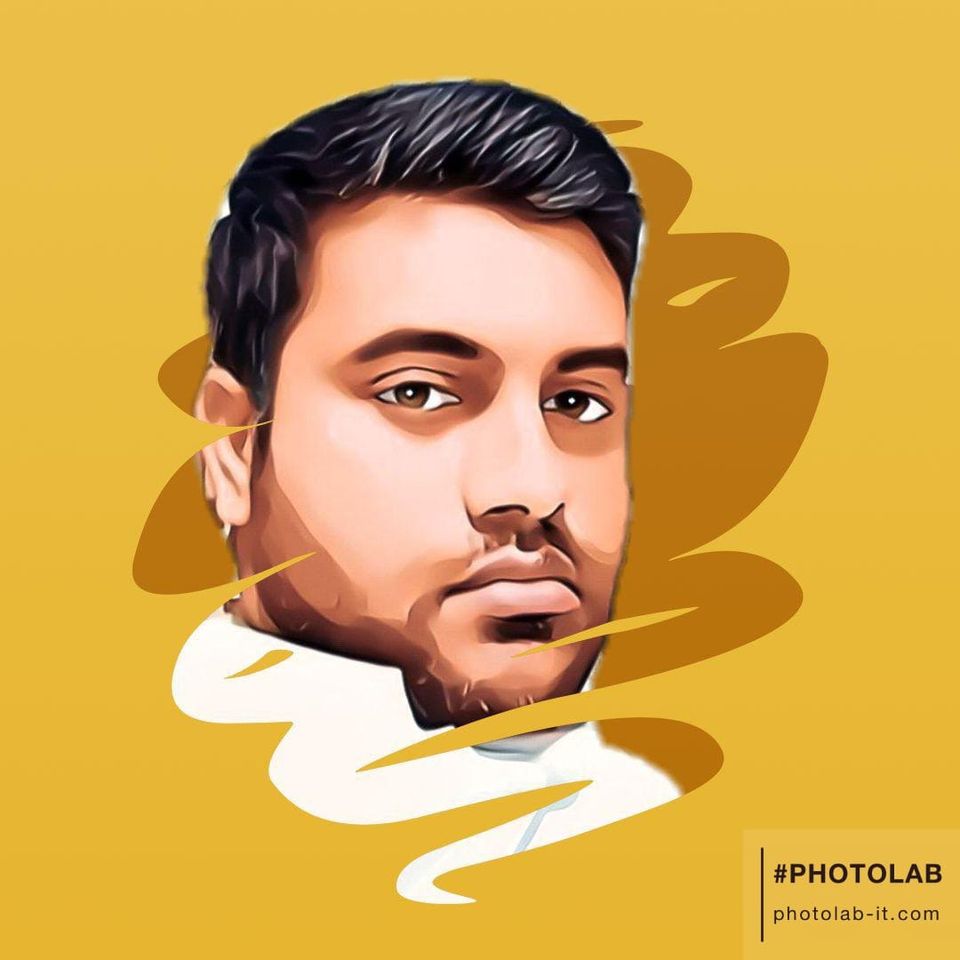 I am Raza, a crafts expert with 6 years of experience. I run this site for DIY lovers to provide the most exciting projects and ideas for your home, office, and everyday life. See More