With the temperature dropping and winter approaching, you may be looking for a way to keep your home warm without breaking the bank. Fleece is a great insulator and can be used to add warmth to your home in a variety of ways. Fleece is also easy to work with, making it ideal for sewing projects of all skill levels. Below are ten free fleece sewing projects you can use to dress up your home this winter!
Easy Fleece Sewing Projects

Fleece is a wonderful fabric for the winter season. It's warm and soft and comes in a variety of colors. It's also easy to sew, even if you're new to sewing projects. We have 10 free fleece sewing patterns that are fun and functional so you can add some warmth to your wardrobe this winter. With the right pattern, you can make various things to keep you warm throughout the year—and it's all 100% free, even the fabric! Here are a few of our favorite projects to get you started.
Benefits of Free Fleece Sewing Projects
Fleece is a material that can be used to create all sorts of projects, including stuffed animals, pillows, blankets, and more. It's reasonable, easy to work with, and comes in various colors, sizes, and patterns. If you're looking for an easy fleece sewing project to get your feet wet with sewing or want to add some flair to your home decor, consider learning how to sew free fleece projects.
Here are some of the benefits of sewing free fleece projects:
You don't need any special equipment for sewing fleece. You can use old scissors or even just a pair of sharpened pencils if you want.
You can make almost anything out of fleece, from pillows and blankets to stuffed animals and clothing items such as coats and jackets. The possibilities are endless regarding what kind of items you can make from this fabric.
Fleece is inexpensive compared to other fabrics like cotton or wool, so making clothes or other items out of this material won't break the bank at all!
Fleece Pocket Scarf
Looking for a scarf that will keep you warm and stylish simultaneously? Look no further. This cool fleece scarf is sure to keep you warm in any weather, and it's great for when you go exploring with your family. You can make it in any color or as big or small as you want - the tutorial shows the version of this scarf for kids, but adults are also more than welcome to make one!
Fleece Football Hat
Are you ready to throw yourself into the world of sewing? In this tutorial, make your very own football hat. It's not just a cute way to keep your head warm; it's also a great project for first-time sewers. You can use this hat for your beloved children as well. They will truly appreciate this cute and easy-to-sew fleece football hat. Your little one will look pretty in it at a game or to wear when they throw around the pigskin on their own. Give it as a Christmas gift, or add it to your list of sewing projects for kids over spring break or summer vacation!
No Sew Pet Bed
This project makes a simple, no-sew fleece pet bed perfect for big and small dogs. This no-sew pet bed is super easy to make and will allow you to give your furry friend a cozy place to rest that doesn't require a sewing machine. It's also perfect for some extra cuddle time with your canine companion! All you need is a pillow, some fleece fabric, and a pair of scissors. This is a perfect beginner sewing project for kids too.
Monster Felt Hat
Bring the fun to your kid's next monster-themed birthday party, or surprise them with these cute monster hats at home. These felt hats can be made as a one-eyed, two-eyed, or horned monster hat and crafted in your choice of colors. Even if your kids aren't big fans of monsters, you can still make them this hat and surprise them with it as a birthday or Christmas present. Use this guide to learn more!
by Fleecefun
Felt flowers
Add a touch of color to your home with these felt flowers by hand. You can use the pattern to sew a whole bouquet or individual flowers or embroider them onto clothing. Available in different colors, these soft fabric blooms are easy for beginners to make with minimal materials. You and your friends can create an extraordinary draping effect on your living room couches, chairs, and everywhere else. You can also create a bouquet of these ornaments that look like real flowers.
Also see: DIY Felt Animal Patterns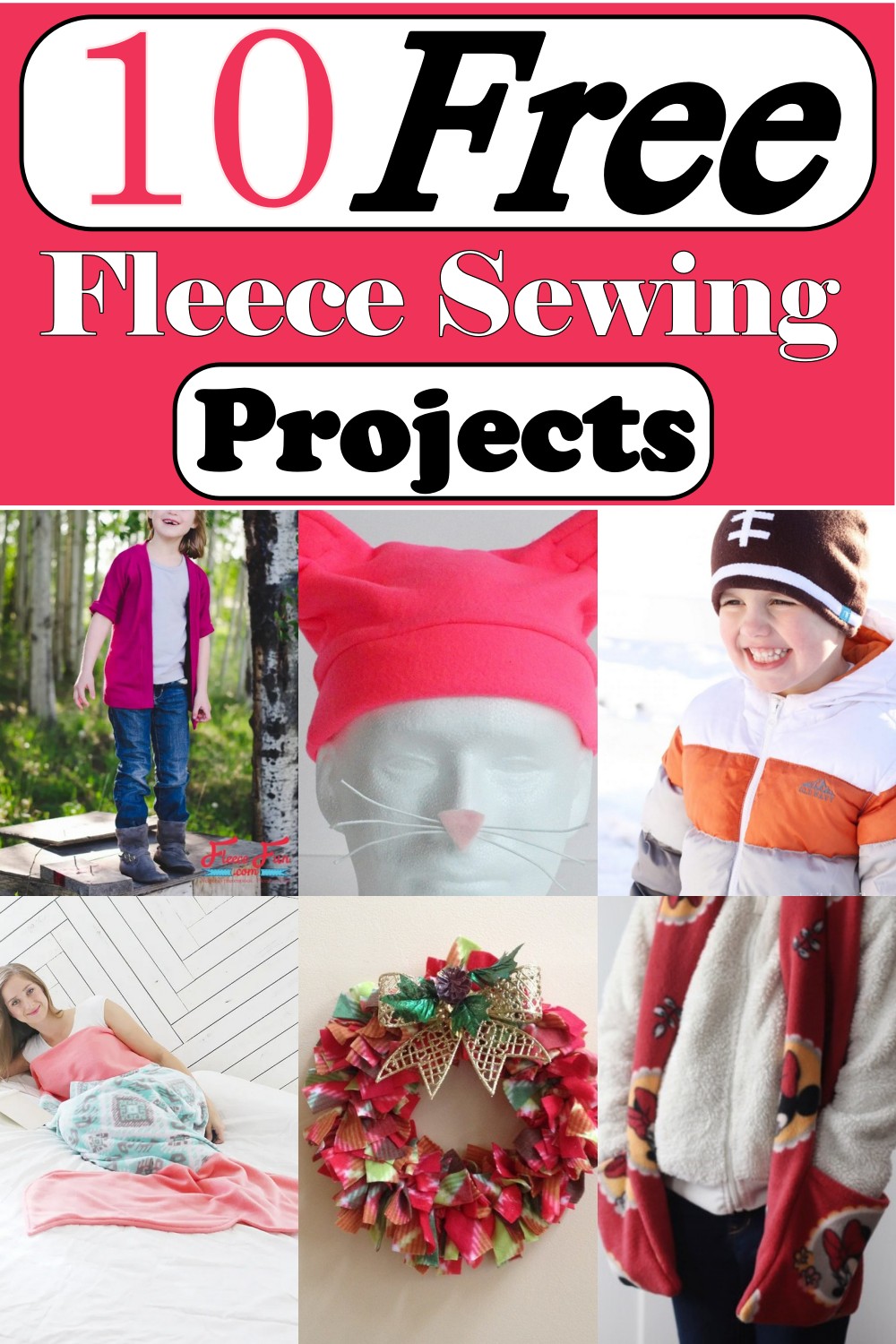 Stuffed Fox Toy
This soft, adorable plush fox is a perfect gift for your loved one. It's about the size of most small dogs, with adorable round eyes and a tiny scarf tied around his neck. Kids will fall in love with their new friends. With this super soft, authentic, and huggable plush fox, your littlest cub will have a new best friend and playmate for years. Use this guide to learn more!
Mermaid Tail Blanket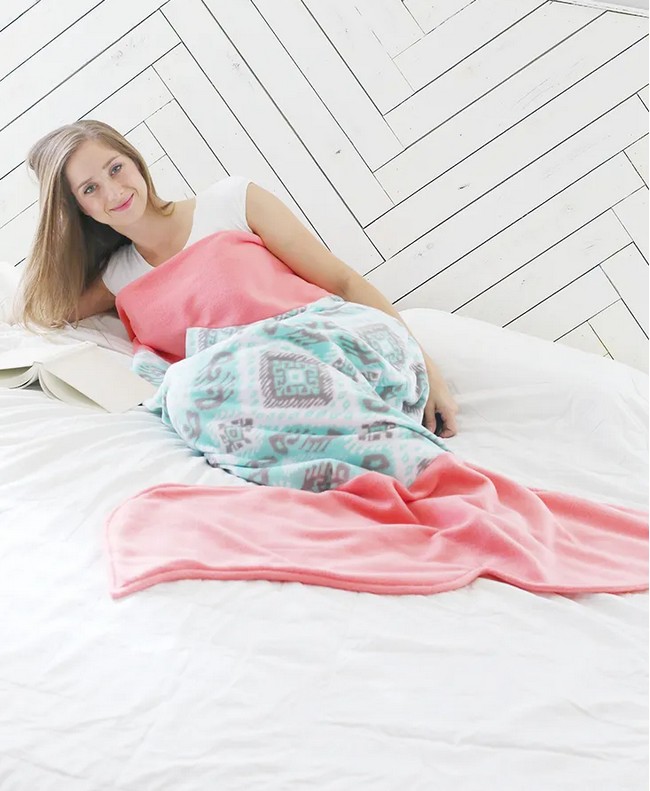 Searching for a cozy blanket? Look no further. This cozy Mermaid Tail Blanket is made of ultra-soft fabric and is shaped like a mermaid tail so that you can turn into one with the touch of a button! This Mermaid Tail Blanket is the perfect gift for animal lovers who love to snuggle up with cozy blankets. The guide below shows you the step-by-step instructions and follow-up steps.
by Sewmuchado
Fleece Cat Hat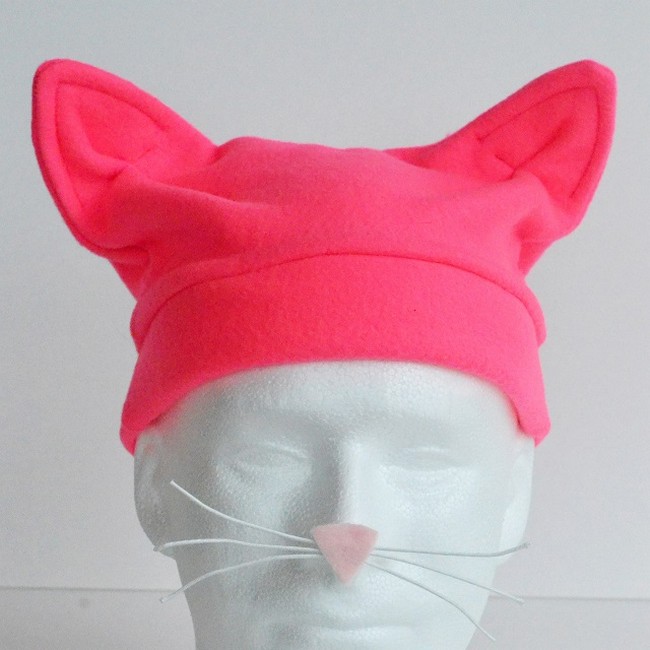 The Cat Hat sewing pattern is a perfect project to practice your skills in straight sewing seams and sewing corner triangles. This hat can be made in any fabric, with lots of texture or prints. But it works especially well with fleece as the fabric has a nice stretch, keeping this hat very comfortable for your little one's head. The guide shows you the complete procedure!
by Orangebettie
Fleece Cardigan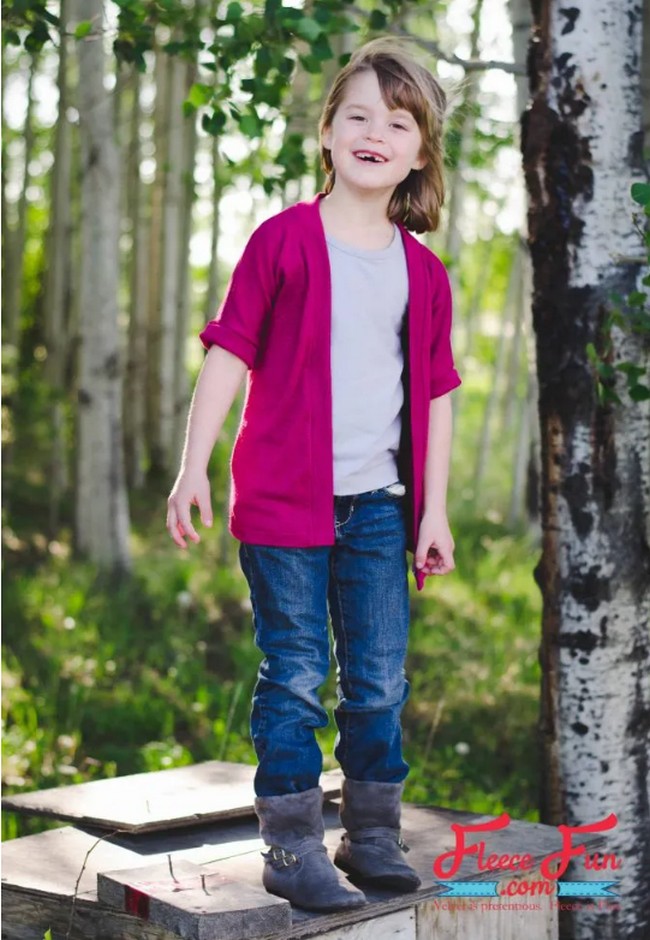 Learn how to sew a cardigan for your little girl from fleece leftovers. This great little project teaches you the basics of fitting garments, knitting, and detailed finishing work. The handy size makes it perfect as a gift or keepsake, too! This little girl's fleece cardigan sewing project is a great way to use fabric scraps. The finished garment is super-cute, tailored, and stylish.
by Fleecefun
Fleece Wreath
This easy fleece wreath sewing project will help you create a fun, festive teacher gift that can be used for a couple of Christmases. It's perfect for girls and boys, with enough color choices to make it gender-neutral. This is a great project for your kids; they will love helping make a fun wreath. You can use the same method to make many different Christmas decorations, so this is a good one to keep in mind for the next few years.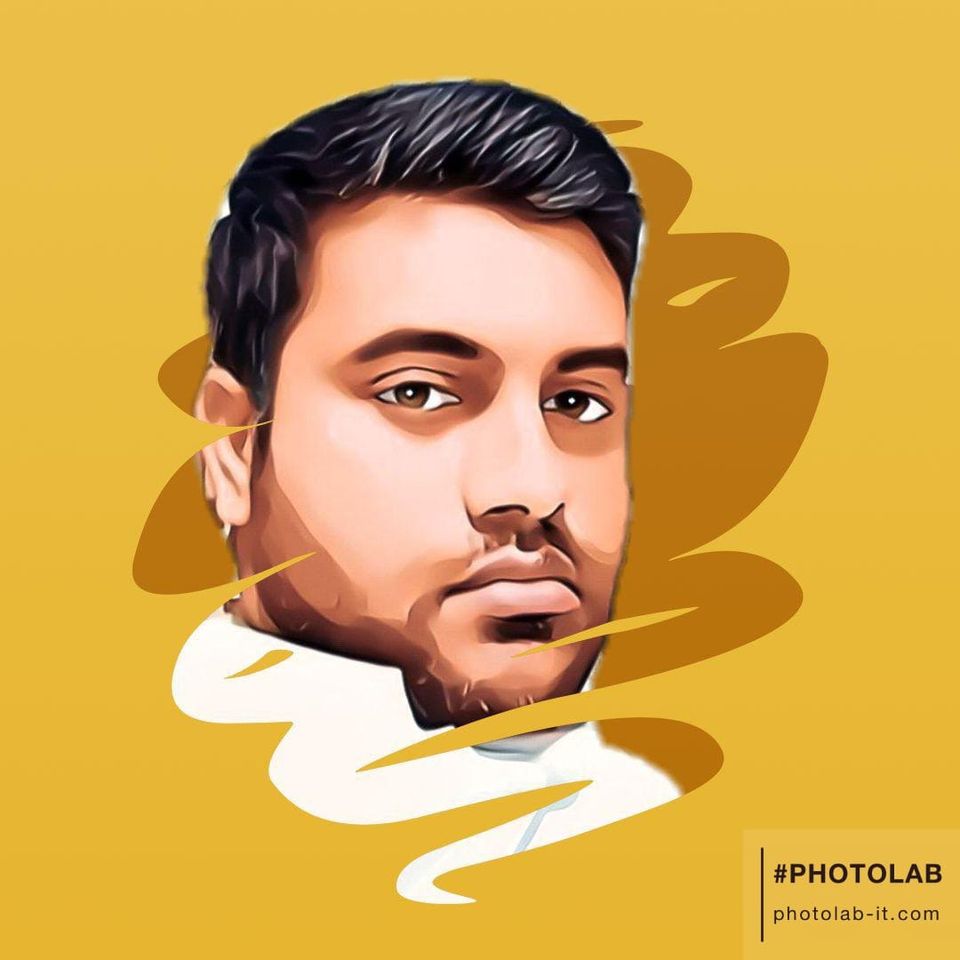 I am Raza, a crafts expert with 6 years of experience. I run this site for DIY lovers to provide the most exciting projects and ideas for your home, office, and everyday life. See More