As the warm weather approaches, it might be time to consider what you want to wear for the summer. If you've ever wanted to make your own swimsuit but are a little intimidated by the idea of sewing with spandex, this is the article for you. We've collected some of our favorite free Swimsuit Sewing Patterns for you to choose from. These patterns range from simple jumpsuits to glorious one-pieces. The amazing thing about swimsuits is that they can be made from inexpensive fabrics, so it's easy to create a suit that looks expensive without spending too much on fabric.
Free Swimsuit Sewing Patterns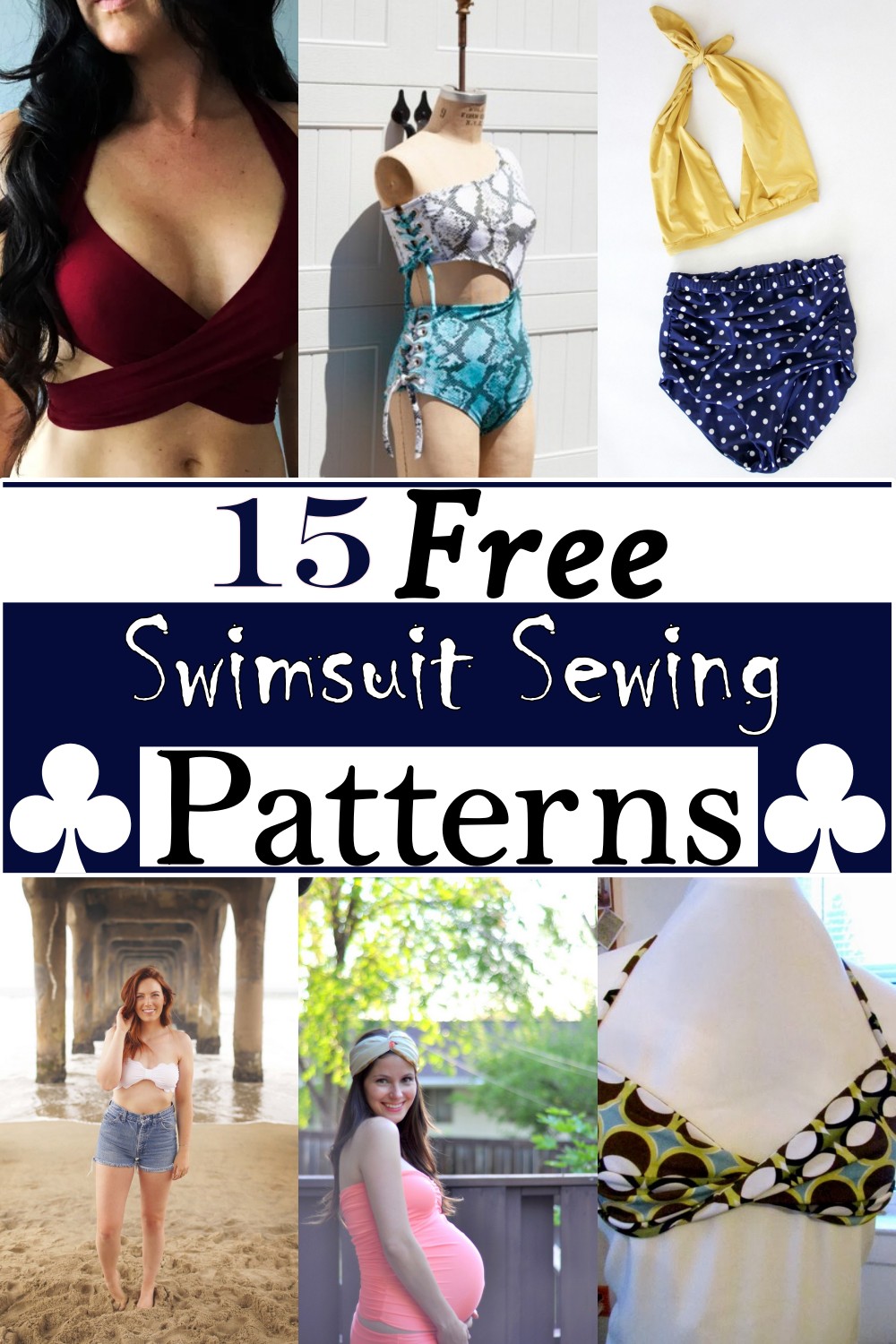 If you're searching for something to do this summer, why not try making your own swimsuit? It's a fun and creative way to spend an afternoon, and the results will be unique and stylish. Sewing your own swimsuit is not only the perfect summer DIY project but also a great way to avoid the high cost of buying a swimsuit. Plus, you can make the perfect suit for your body type! Below are some unique free swimsuit sewing patterns for sewists of all skill levels. From beginner to advanced, you'll find a pattern here that will help you create the swimsuit of your dreams!
Are you looking for free swimsuit sewing patterns? Check out this collection of 15 free swimsuit sewing patterns that are all free and easy to follow.
You Can See: 20 Free Jumpsuit Sewing Patterns
Halter And High Waist Bikini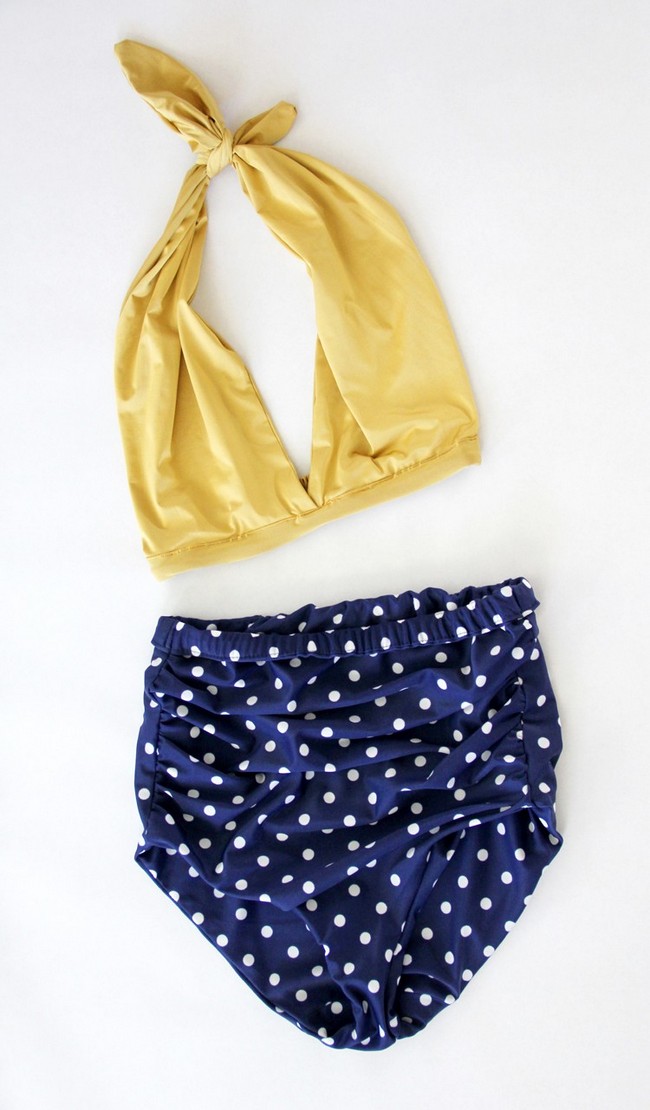 Here's a classic two-piece swimsuit with modern touches for a style that's equal parts retro and contemporary. This halter bikini top has a classic high-waist shape and plunging neckline, while the high waist bottom is cut with a cheeky back and scalloped edges. With a halter top, this bikini gives that little extra boost of confidence you need to feel secure and confident. With an adjustable tie knot around the neck and string side ties, this suit is easy to adjust and looks great on any body type.
Via Mesewcrazy 
DIY Bikini Tops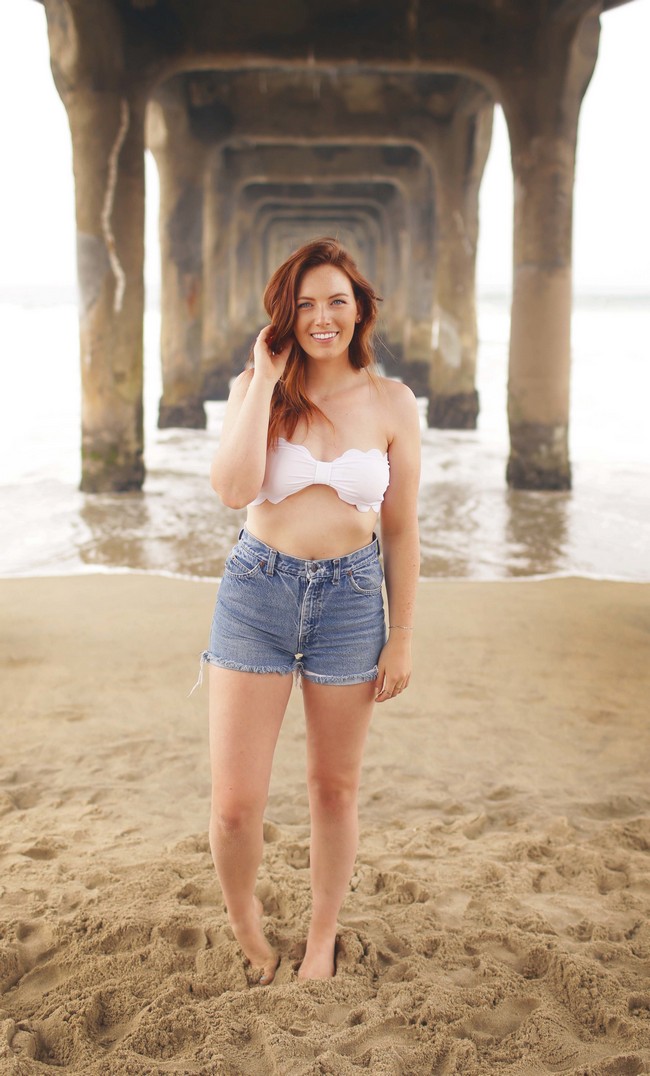 If you love to sew your clothing, now you can create two beautiful bikini tops in no time. These designs are simple and don't take much time, so don't miss out on making them yourself. Both tops are incredibly easy to sew and perfect for summer, whether by the beach or swimming laps in your indoor pool. This tutorial will show you how to create tailored tops that fit well with their various styles and techniques.
Via theSorryGirls 
Two Piece High Waisted Swimsuit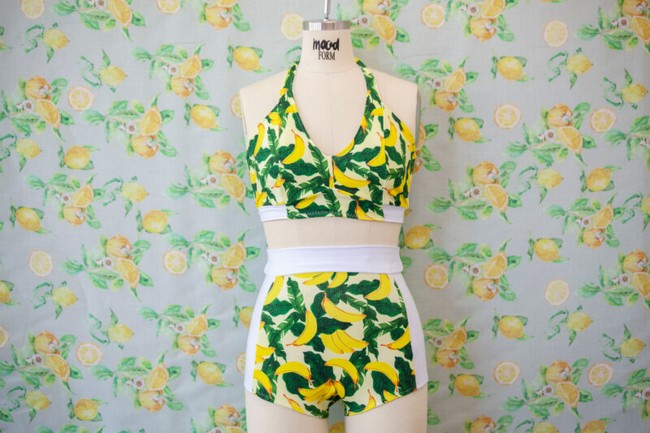 If you are looking for an easy way to make a two-piece high-waisted swimsuit look retro and cool, this is the pattern for you. This pattern is simple and quick to sew in your favorite swim fabric (you may even have some leftover from the last project) and sews together quickly -The two-piece silhouette is sure to compliment your figure while giving you the retro feel you're looking for. Be sure to make a solid color one piece and a more colorful pair too!
Via Moodfabrics
One Piece Swimsuit With Ties Pattern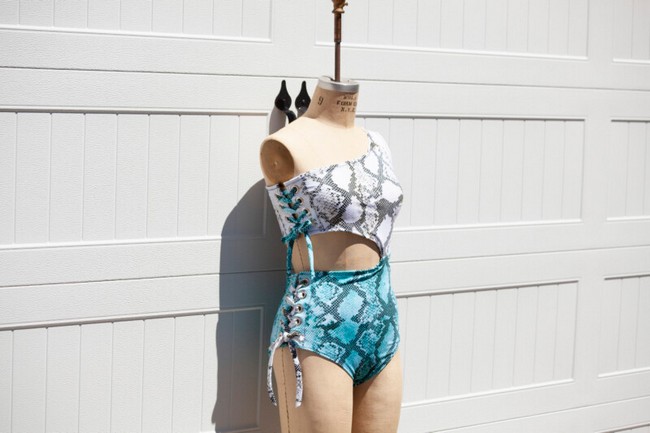 This one-piece swimsuit is a perfect example of how simple sewing patterns can be transformed into new and exciting things. This particular pattern makes your one-piece look like a two-piece, creating a really interesting and special design that will help amaze everyone around you. This one-piece swimsuit is the perfect way to show off your curves. It not only provides you with full coverage but at the same time makes you look gorgeous. The ties on the side give it an interesting touch, so if you like that feature, this might be perfect for you.
Via Moodfabrics
Twist And Tie Bikini Top Pattern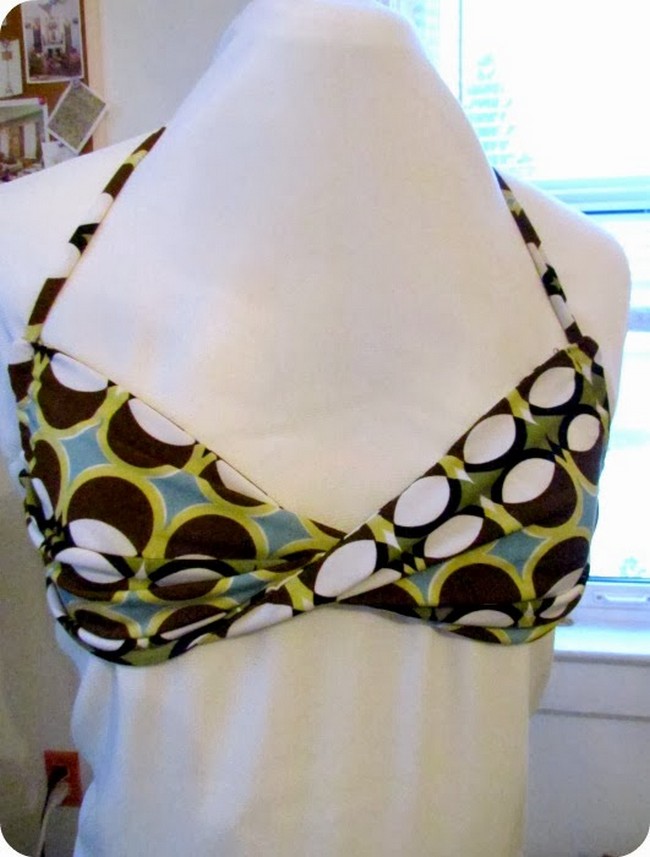 This DIY Twist and Tie Bikini Top is a simple twist-style top that you can wear with any swimsuit. Sew your bikini top in a matter of minutes using the easy-to-follow instructions and helpful illustrations to show off your style even when you're not at the beach. With this twist and tie style, it's never been easier to look ultra chic while you enjoy yourself on the sand – or just a sunny day in your garden.
Via Etcetorize 
3-in-1 Swimsuit
This 3-in-1 swimsuit is perfect for you whether you're engaged, pregnant, or even if your body has changed shape. The tankini top can be easily transformed into a maternity swimsuit or a bikini bottom. With this multipurpose garment in your wardrobe, you'll have 3 new outfits to choose from at a time when most people only think of one! You're surely going to love this swimsuit. It's multipurpose but also flexible: create different outfits by adjusting the straps and connecting them in various ways.
Via Cottonandcurls 
Wrap Bandage Bikini Top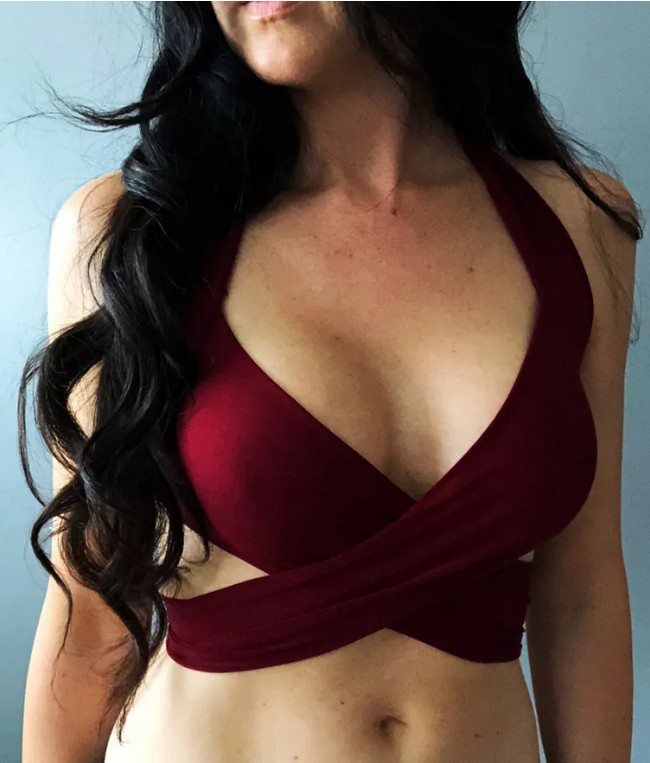 This wrap bikini top is a modern take on the classic X shape. With three different lengths, you can choose how much skin you want to show when wearing this top (and don't worry, it's all made with fabric that won't let things slip!). This set is also great for creating your unique style. Sexy and exotic, this wrap top is a great way to show off your curves. It does an easy DIY project that you can easily adapt to fit your needs.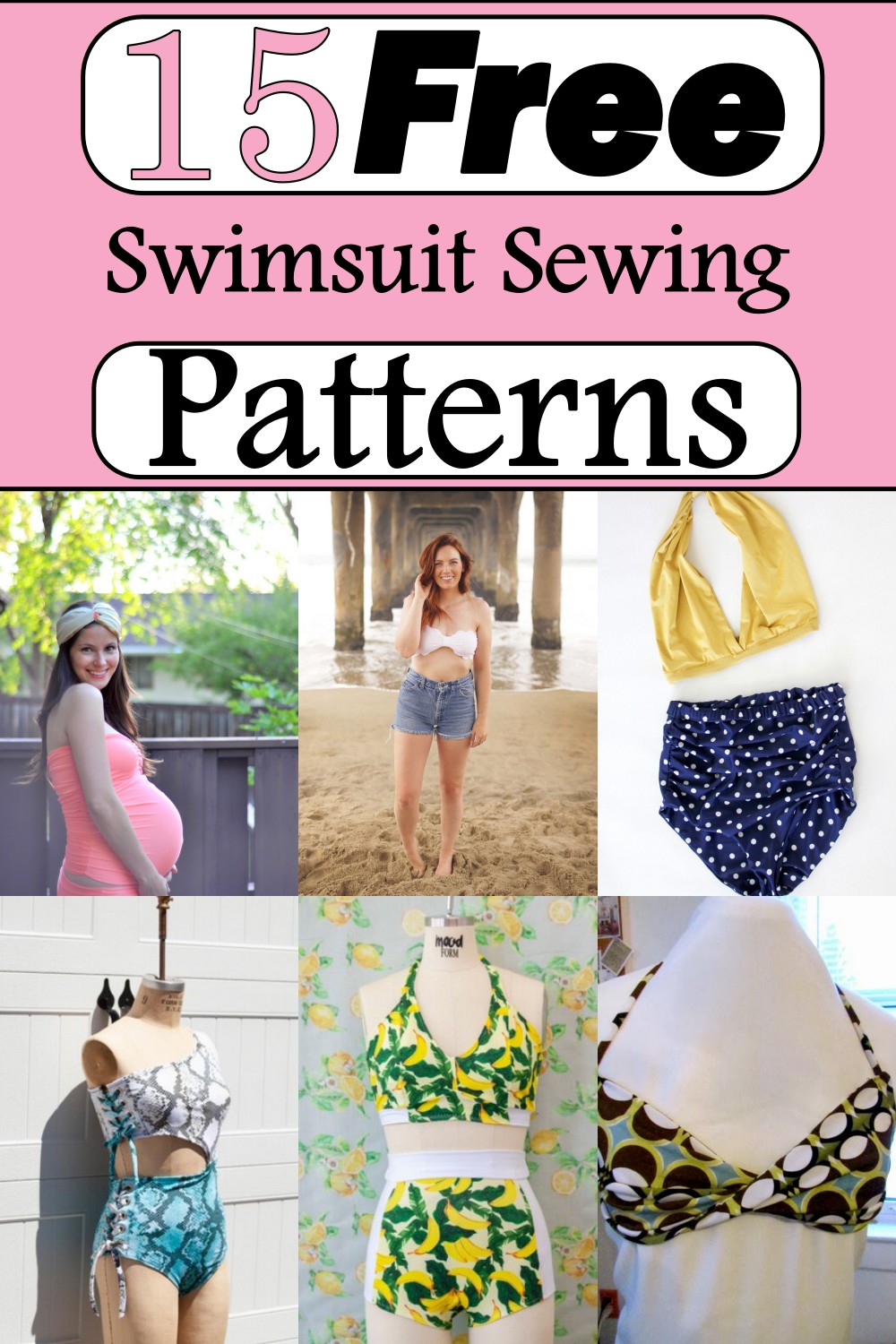 Seamless and Reversible Bikini Bottoms
This project is super simple and only takes a couple of hours. You'll cut out the pattern, sew by hand, and, voila! You have yourself a new bikini Bottom. It's reversible so you can wear it two ways—like two pairs of bottoms in one! These seamless and reversible bikini bottoms are the perfect project for a beginner. They are easy to sew, and you can customize them to your unique style with color and fabric choices. These will be your go-to shorts this summer!
Two Piece Swimsuit For Girls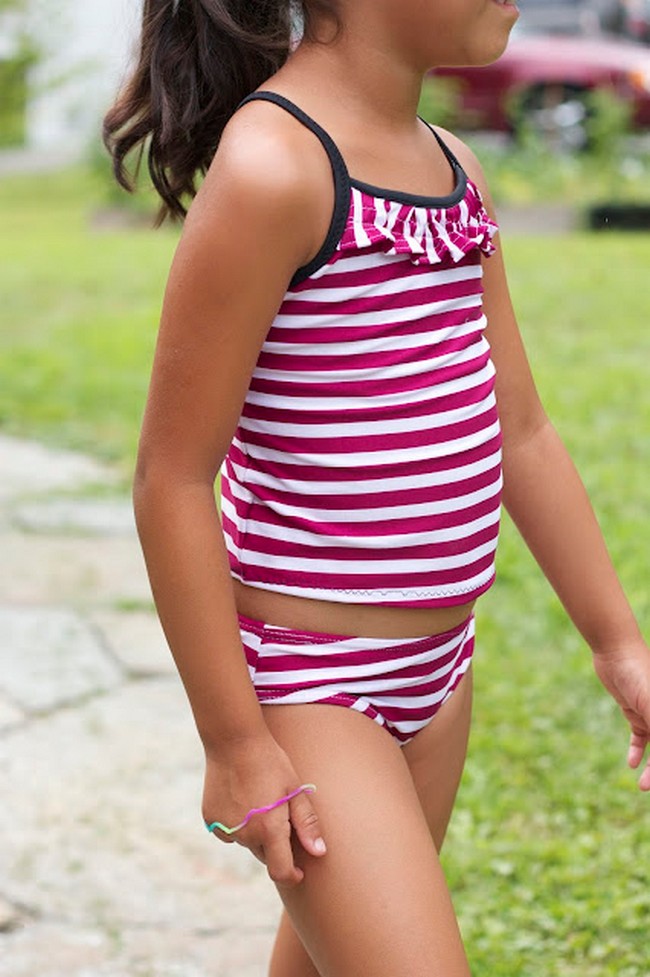 Dress up your little girl with this Cute Two Piece Swimsuit For Girls. The lightweight material makes for a comfortable and always-smiling swimwear collection. She'll love adding a pop of color with this adorable swimsuit. It features a ruffled top and bottoms, giving her an adorable look. This cute bathing suit is perfect for all-day pool parties and lounging by the water, but don't just wear it on the beach; it is also stylish enough to be worn running errands with mom! Your daughter will love this adorable swimsuit, so surprise her with it today!
Via Zaaberry 
Men's Swimwear & Swim Trunks Patterns
It's summertime, and the men will want something a little more stylish for their swimming, surfing, or simply lounging at the beach. This is the perfect time to show off those abs in style with a handmade bathing suit. You will be able to create your swim trunks and boardshorts quickly. These are the perfect projects for the man on your gift list or yourself if you're planning a beach vacation. Get all the details here and start sewing today!
Men's Boardshorts Pattern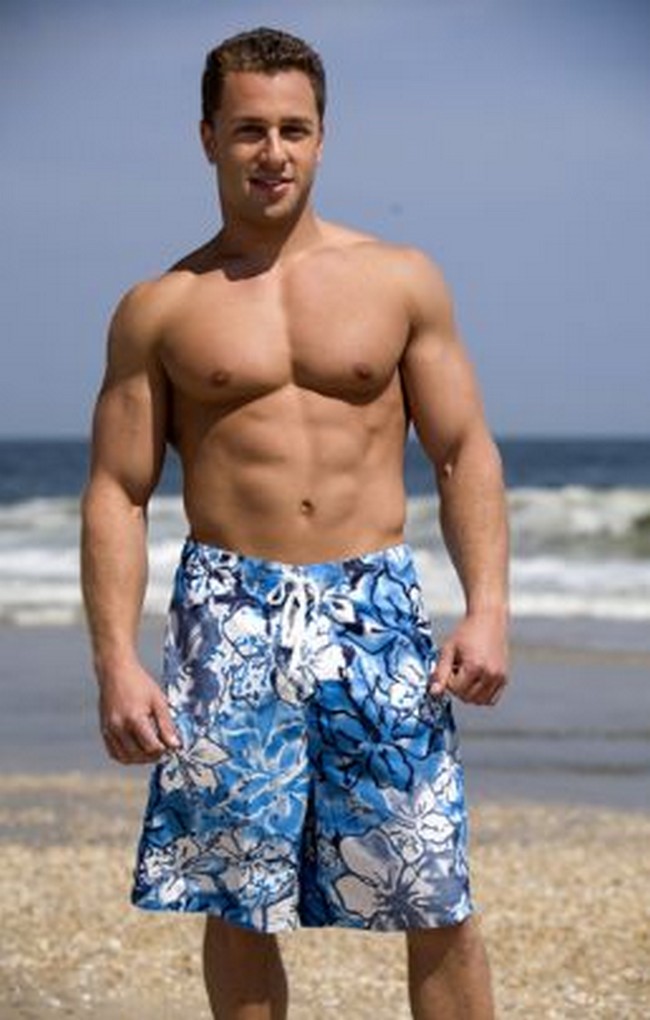 This pattern is for men who love their shorts but hate their boardshorts. This is an easy project that goes together fast and doesn't require much sewing experience. Make it in your favorite colors to create fun swimwear that he can wear when relaxing on the beach or swimming in the lake. Perfect for a guy trying to grow out of his shorts phase. It also has a vintage feel, which makes it more comfortable than traditional swimwear trends.
Via WeekendDesigner
Boys trunks and swimcap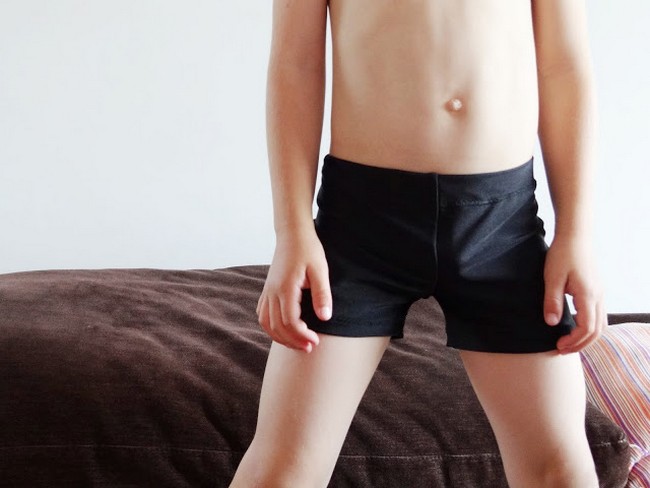 This easy boys swimming trunks pattern is great for beginner sewers. The swimsuit will reach the middle of the thigh, and kids love wearing them because they match. This pattern includes shorts and a matching cap made with similar fabric. You can personalize the look with your own choice of colors and motifs. It's simple, straight stitching. Start sewing today to prepare your little guy for shows, competitions, and more!
Via NaiiCostura 
Boys Board Shorts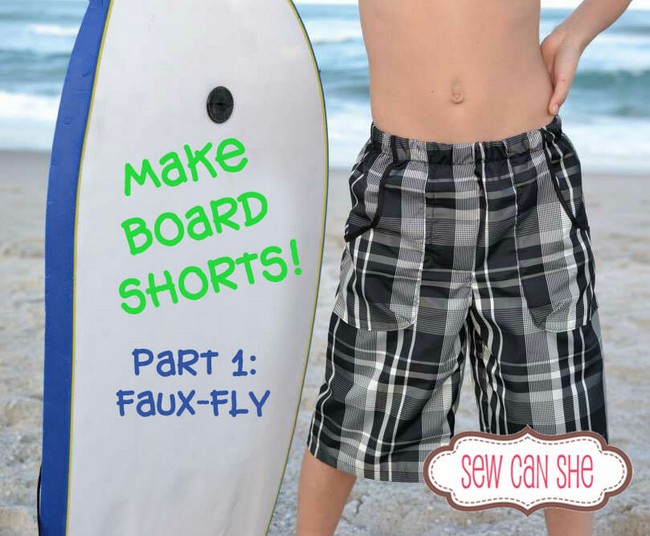 The Boys Board Shorts are made of a soft and comfortable material, so they feel as good as they look. They are designed to fit like regular board shorts, reaching just a little below the knee but with a functional side pocket. Make a swimsuit for your little guy that fits him and looks great. These Boys Board Shorts will help you wear the cutest swim trunks. Use your favorite fabrics, and surely your little kids will love them!
Upcycle Men's Into Boys Board Shorts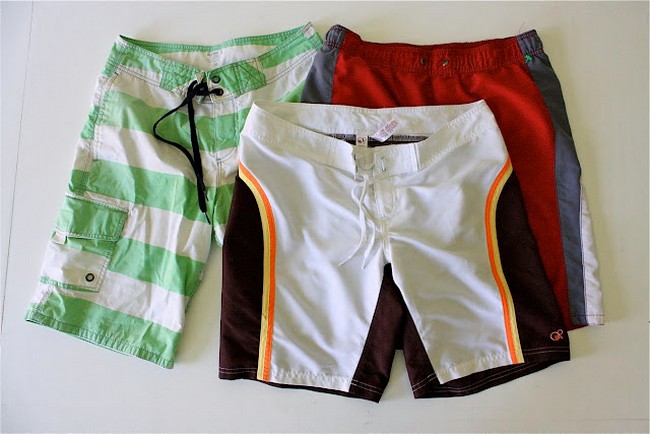 Making new clothing out of old ones is a fun and creative way to upcycle. You probably have a few board shorts hanging around that no longer fit your husband. Instead of tossing them, repurpose them into new shorts for your son! You could also use this project as an excuse to upcycle some old t-shirts or other items you might have lying around the house. Check out this awesome tutorial on transforming your husband's board shorts into a pair of shorts for your son!
Vintage One Piece Bathing Suit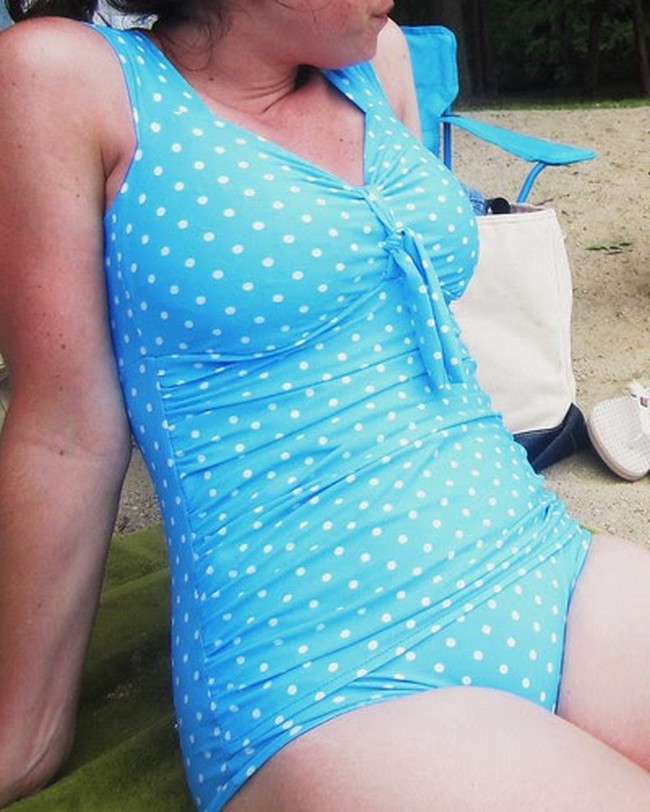 If you're looking for an amazing bathing suit that still lets you feel fabulous and protected, this vintage one-piece bathing suit is perfect for you. This bathing suit will flatter your body, style, and personality perfectly. This vintage-style one-piece bathing suit is a wonderful way to embrace your inner goddess while looking timeless and stylish. This suit is cool and comfortable with spandex, allowing you to move freely. The best thing about it? You can make it yourself!
Via KitschyCoo
One Piece Bathing Suit For Girls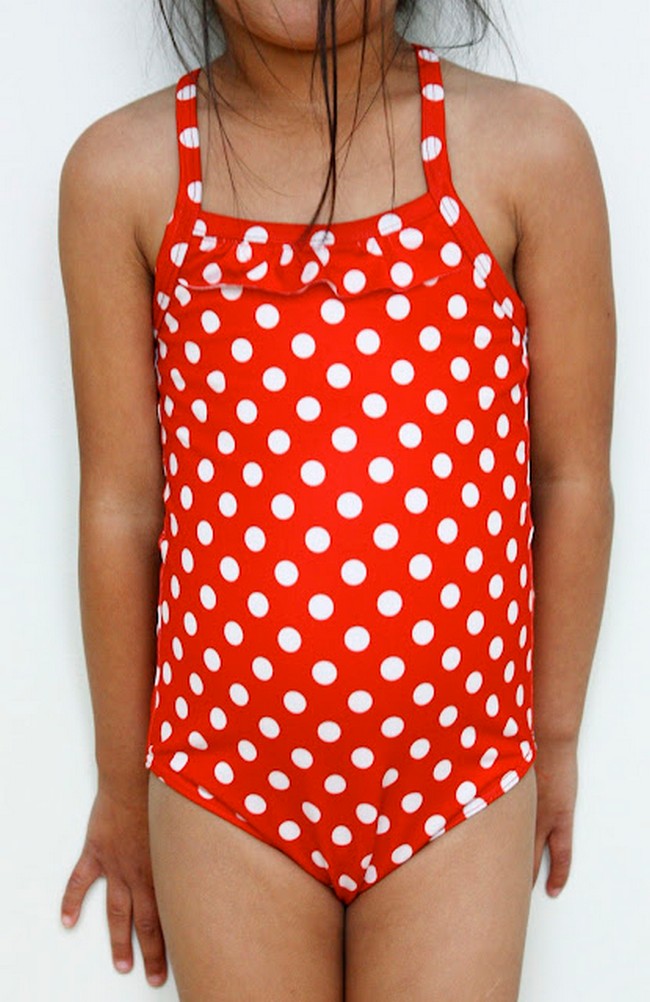 Every girl needs a suit that is comfortable to wear and looks cute at the same time. With this one-piece bathing suit, you can sew the top of your choice and add fabric to the bottoms. The instructions are easy to follow so that you can get started immediately. Make your little girl feel like a princess in this adorable one-piece bathing suit for girls. The beautiful floral pattern and wide strap will make every little girl feel like the belle of the ball. It is so cute and will surely be a favorite for years to come.
Via Zaaberry