Throw pillows are the easiest way to modify a room. They are often inexpensive and easy to sew. All you need is some fabric, batting, and thread, and you can create a custom accent pillow in no time! They are perfect for adding that extra touch to your home décor! They come in a small or broad range of sizes and shapes, so there's something for every room in your house. They're also easy to customize with your own fabric or even some scraps from other projects. And if you don't have time to make all new pillows, why not just cover up the old ones? It's a straightforward and inexpensive way to spruce up any space, so get started with these 23 easy throw pillow patterns below.
Easy Free Throw Pillows You Can Make in an Afternoon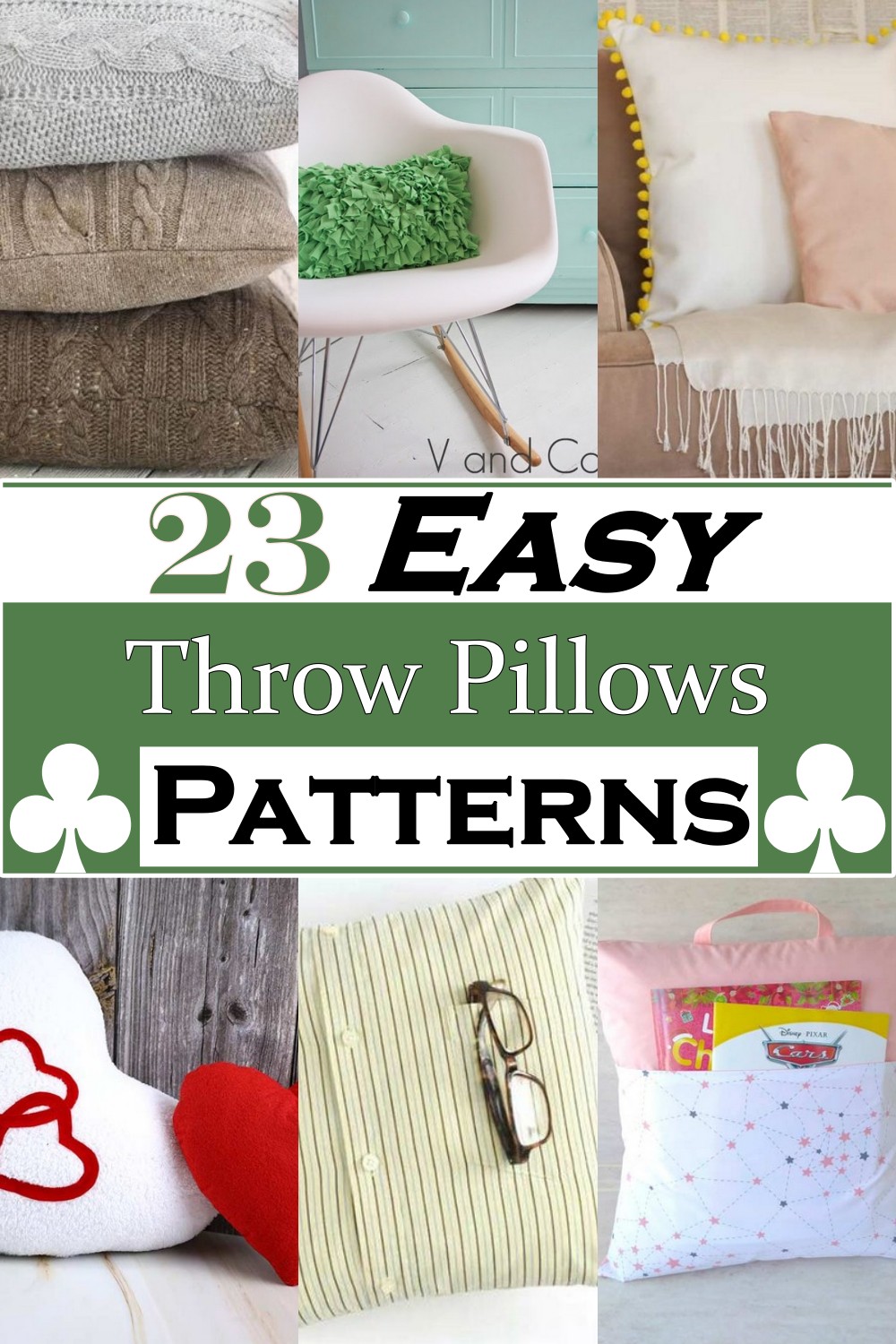 Pillows are a decoration staple and can be used in almost any house room. If you're looking for a way to add a little bit of flair or personality to your home, these unique and easy-throw pillow patterns are just what you're looking for. It's easy to get that pop of color you've always wanted or the look you have been going for. But don't just think about how fun it is to make them; think about how fun it will be to sit back and enjoy your new creation. From modern to vintage, plenty of styles will fit your unique taste.
Here are some effortless and inexpensive ideas of 23 Easy Throw Pillows Patterns that can surely beautify your room.
You Can See; 20 Free Bag Sewing Patterns For Everyone To Try
Tooth Fairy Pillow
Who doesn't love the tooth fairy? The Tooth Fairy Pillow Pattern is a great way to welcome the tooth fairy into your home. It's also a great way to ensure your kids aren't concerned about missing teeth but excited about leaving them under their pillow for the tooth fairy. Thanks to the handy pocket, your kids can tuck their teeth awaiting pickup by the tooth fairy. This free sewing pattern is easy to follow and fun for even beginning sewers.
Basic Throw Pillow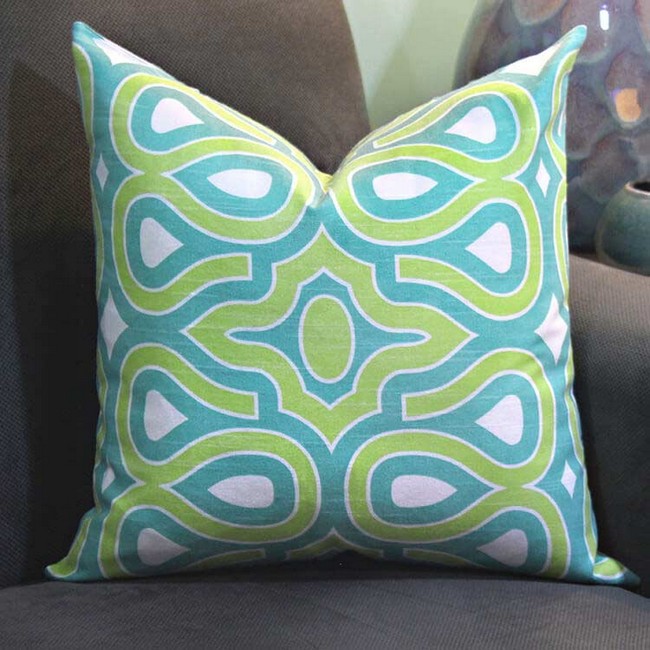 This DIY throw pillow is a great way to add style to your house. You will learn some simple sewing skills and how to work with fabric — it's useful for anyone who doesn't have access to a sewing machine. This pattern teaches you how to make a basic envelope pillow, but you can easily use this technique to make an inside-out or custom envelope pillow cover. It's so adaptable that you can add it to any room and work with different color schemes. It's also a great way to use fabric scraps in the stash!
How to Make a Pillowcase Burrito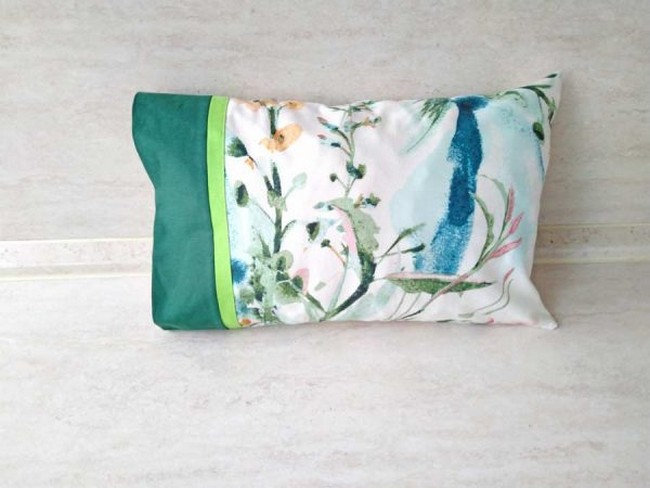 Pillowcase burritos are the easiest way to make an old pillow look new.  It's a quick project you can do in less than 5 minutes, and it never goes out of style. Prepare the pillowcase, put the pillow inside, and sew up both sides.  Once that is done, pull tight and fasten with a button at one end. Here's how to make a burrito-style pillowcase that's reversible and easy to remove so you can wash it!
Kool-Aid DIY Outdoor Pillow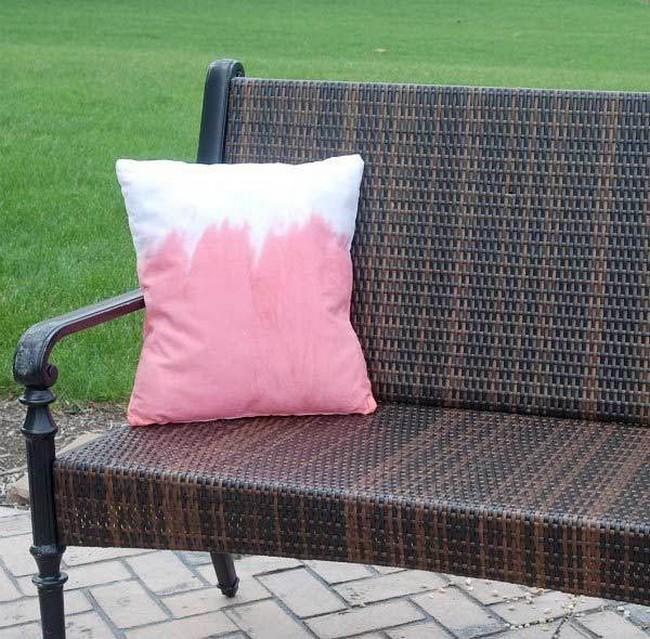 This pillowcase is easy to make and quick, but it is sure to brighten up any outdoor space with its colorful kool-aid pattern. With just some fabric dye and a few supplies, you can do this project in less than an hour! The pillowcase will be beautiful in any room or at the beach. One of the most straightforward ways to add some color is with dyeing or fabric dying. This outdoor pillow is made from smooth, soft cotton fabric and features an easy-to-create kool-aid pattern. This easy project will add a pop of color to your patio or backyard.
DIY Reading Pillow Pattern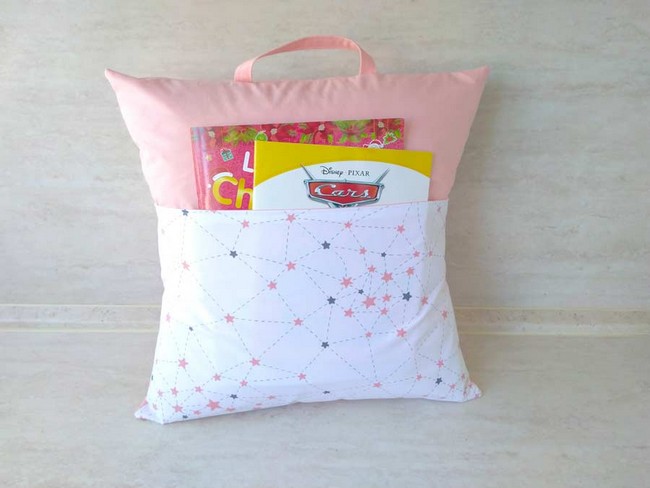 Reading pillows are the perfect accessory to your reading corner. It allows you to have a giant pillow with a pocket for storing your book in and a handle for you to be able to carry it around. It's very simple to sew; gather it up and throw on some spandex to make it grip-friendly. This pattern works great for bigger books such as Harry Potter and Hunger Games. This simple design is great for beginners who want to try out the new technique or make these gifts for friends and family members!
Heart Shaped Pillow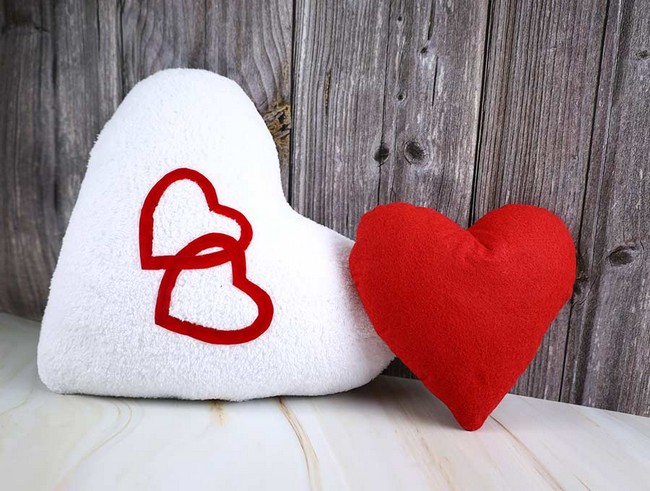 You're making romance happen in your home! These heart-shaped pillows are the perfect addition to any room. Print out the pattern and sew, stuff, and snuggle up. The options are endless for mixing sizes of these super cute pillows. This easy DIY project makes the perfect gift for friends, family, and co-workers. And don't be afraid to mix sizes for a fun group of heart pillows that look great together — one on each chair or loveseat.
Pleated throw pillow
This pillow is a classic – it will be perfect on your bed, sofa, and window seat. Inserts are removable, making it easy to switch out the look of the pillow. Use your favorite solid-colored or patterned fabric for some added fun! The Pleated Throw Pillow is a fun DIY project that can be completed in an hour or two. Use this faux-pleating tutorial for detailed instructions on how to make these pleats.
Sweater Pillows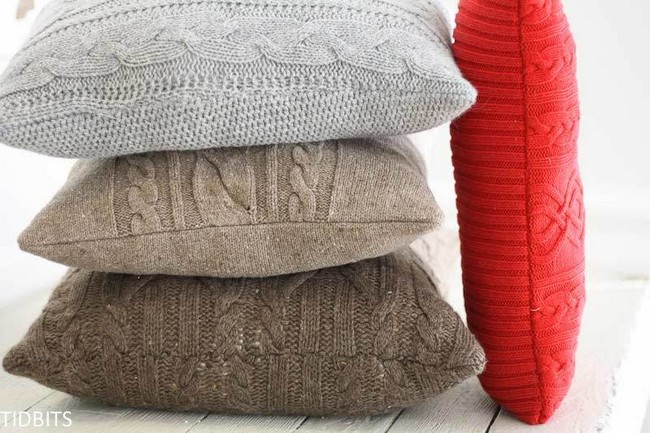 Is your old sweater tired? Please give it a new life with this fun DIY project! Turn an old sweater into a stylish pillow in minutes. This project is great for using up all those unloved sweaters and also provides inexpensive decorating ideas for your home. Make them a gift, or add one to your home collection today! It is also an easy craft since you only need scissors and buttons.
Night Sky Pillows
If you love the idea of having a moon, stars, and galaxy on your pillow, then this is the DIY project for you!  You can make this in under an hour, using only a few items. This is a great craft project for kids because they will have something fun and special to take home at the end of the day. This Night Sky Pillow is the perfect way to celebrate your love of the stars and keep a bit of the night sky with you every day. The pattern is easy to make and only requires a few basic sewing tools.
Cactus Outline DIY Pillow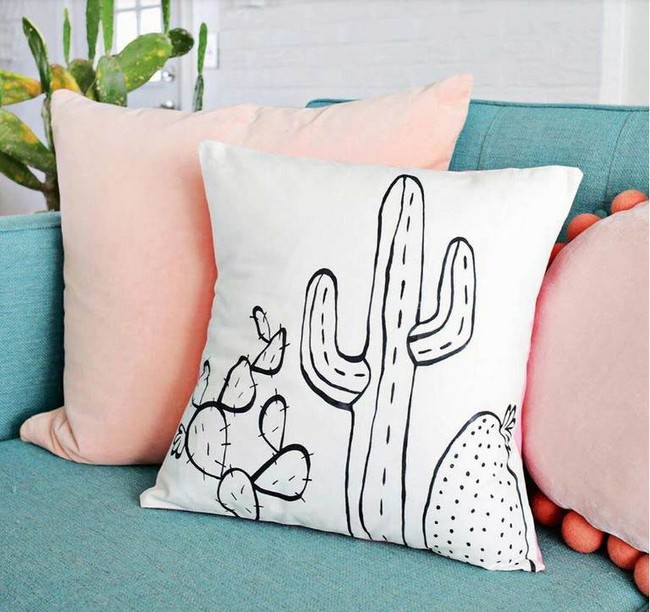 Everyone loves to personalize their space and make it their own. Here's the perfect accessory for your living room, bedroom, or office! Add a little personality with these DIY Cactus Outline Pillows that work great as accent pieces on sofas, chairs, or ottomans. This is perfect if you love making custom pillows but don't want to spend money on expensive tools. All you need is scissors, and a few sticky back felt sheets, a pillowcase, and your creative imagination. The project takes about 10-15 minutes to complete, and the only sewing involved is sewing the pillowcase onto the felt sheet.
DIY Linen Throw Pillow Covers
DIY pillow covers are very common, and for a good reason! They're incredibly easy to make and can be customized to fit your decor. Made with a neutral color, you can use them for any occasion. The best part about this tutorial is that the throw pillow covers are stylish and give your room a modern pop of color. With these DIY throw pillow cover tutorials, you will learn how to add a zipper to your existing fabric and create a comfortable cushion that can be easily remade.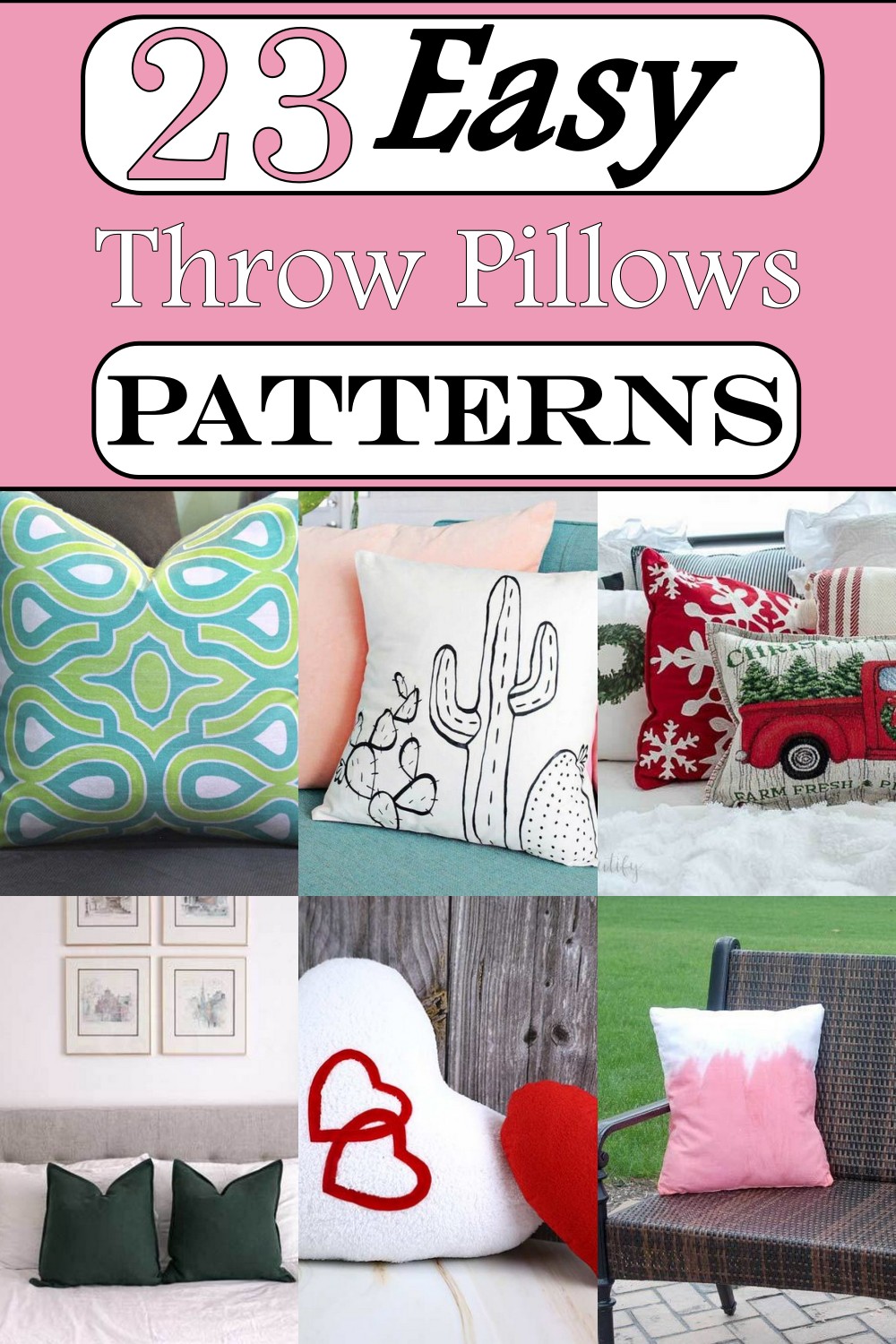 Sprocket Pillow Tutorial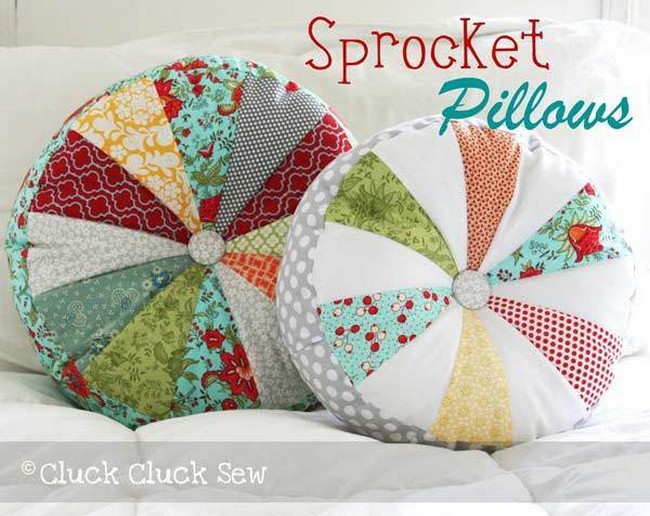 You'll love making this DIY Sprocket Pillow! It's a fun sewing project that can take a little while to complete, but it's worth it. The result is a pretty pillow that will liven up your room, and since you have this free tutorial, you can make one for yourself too. You can pick your favorite color scheme and experiment with fabrics. Once you have made your first pillow, try experimenting with different-sized gears and make several more! This would look great in a kid's room or playroom to keep it cute and stylized.
Designer Throw Pillows out of Placemats
This project is easy and fun.  Using your favorite placemats, you can create custom throw pillows that look more designer than store-bought! Learn how to cut the fabric and sew it together for a pillow that will add a unique flair to your living room or bedroom. What's more, when it's time for new pillows, you can buy inexpensive place mats at a discounted price and make one of these easy DIY pillows again! This project makes an economical way to update your decor and add some zest to any room!
Shag style pillow
Here's a great way to make your pillows using items from around the house. Perfect for the DIYer who has never seen it before! It's super easy and requires only a few steps; plus, you can choose to create it with a pre-made pillow form or make it a free-form shaggy shape. You'll love your new favorite accessory's extra soft and fluffy feeling. You can turn any t-shirt into a super-soft and stylish throw pillow for your bed, couch, or window seat.
DIY Throw Pillows With Pom Poms
These DIY throw pillows make a great gift or accent piece for any room. Follow the video tutorial to learn how to make your pom poms and create this pillow with a little style. Collect pom-poms and store them in an airtight container until you are ready to work on your project. All you need is some yarn, pom poms, and a free afternoon. Making the pom pom trim is the most time-consuming part of the project, but once you've created your own, the possibilities are endless!
Envelope Pillow out of Shirt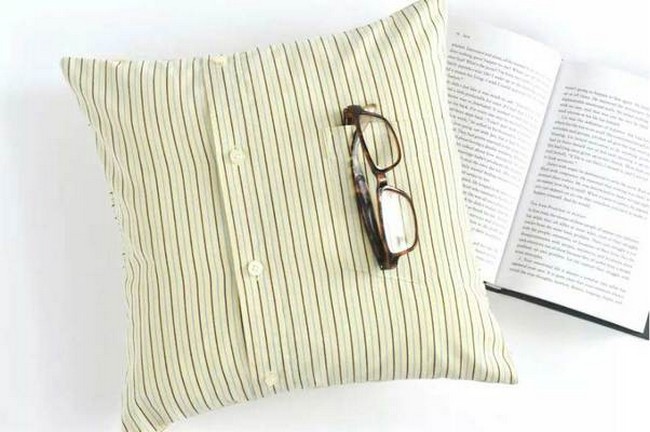 You will love this envelope pillow tutorial that's so easy to make. You can never have too many pillows in the house, so here is a great way to recycle some old T-shirts by turning them into pillows. This works for any shaped pillow so that you can easily make cushions for chairs or mattresses! You can customize your pillow with whatever material you want, and it will look great in any room of your house or fine art gallery (if you ever have one).
Pom Pom Leather Throw Pillow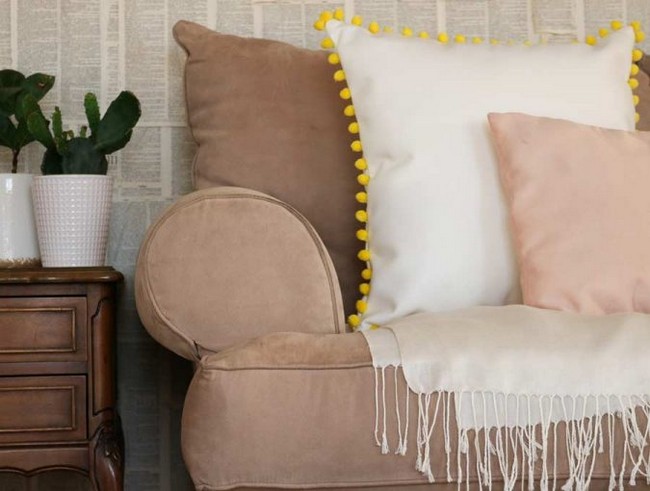 Do you like to learn how to create a leather pom pom pillow? Included in the tutorial are step-by-step directions that will guide you through this project and tips on adding a leather look without all the fuss. A classic and modern throw pillow can help you add a pop of color to your room, or it can complement the rest of your decor. This project is simple enough for beginner sewists, but it's impressive enough that even experienced crafters will be impressed.
Gathered Throw Pillow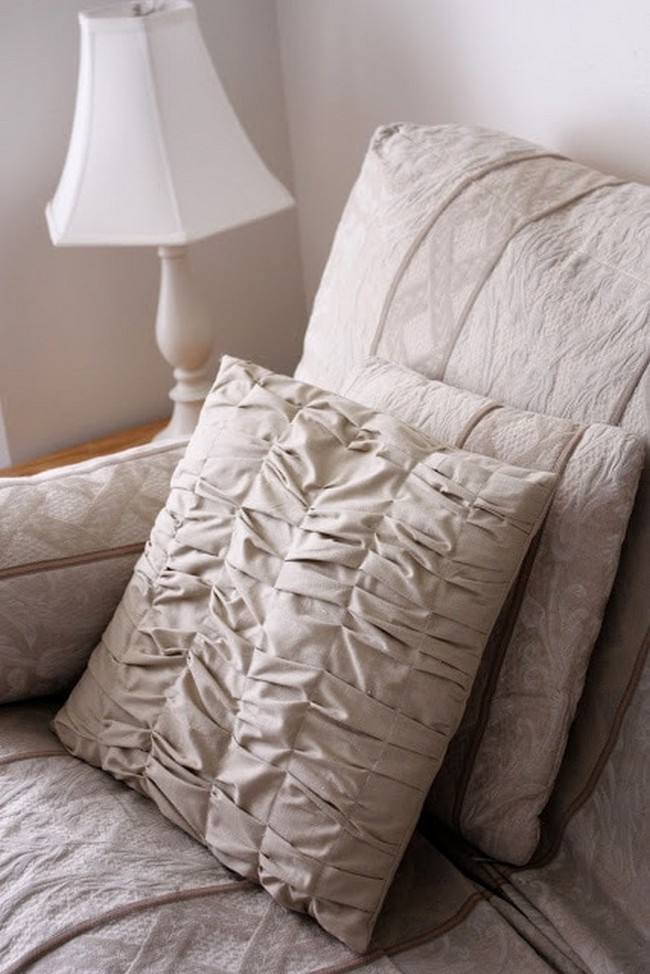 This darling DIY pillow cover is the perfect addition to any space.  The gathered design is adorable and comfortable, and this tutorial will have you coming up with new variations of the gathered look in no time! If you are a beginner sewer, don't worry - the pattern is pretty easy! Just follow this step-by-step tutorial, and you'll be done it well. This pillow is a simple sewing project you can complete in one or two evenings.  You need to stitch up the sides of a placemat and then stuff it, sew on the ends and add a flange.
10 Minute DIY Pillow Covers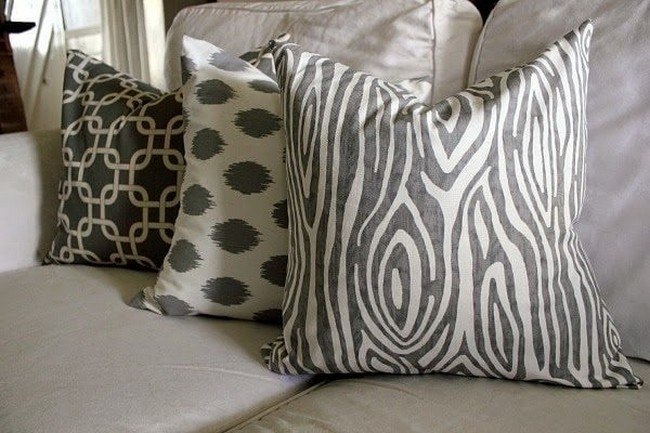 If you love a short and easy project and want to update your room this spring, these pillow covers are for you! Choose from patterns or have them all. These fabric pieces are so versatile that they can be folded over, zipped up, or even left unzipped for the ultimate in pillow sprucing up. These simple pillows are easy to make, with only one fabric piece used. And the best thing is that you don't have to worry about lining them!
Marbleized DIY Throw Pillow Covers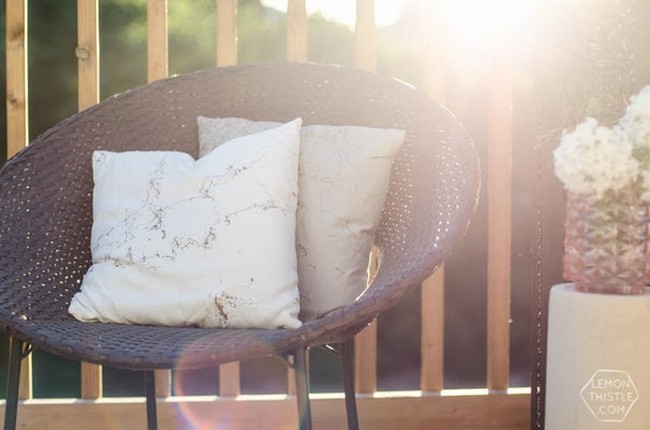 Create a unique and one-of-a-kind throw pillow with this easy-to-follow tutorial. You'll need only a few supplies and have a stylish pillow in no time. It's perfect for home decor, birthdays, or any occasion that calls for a little extra personality! You can spray paint and add texture to your standard-size pillow, making it one-of-a-kind. The entire project takes only three steps, so as you rest on your new creation, you'll be proud to know that you've made something special for yourself or a friend.
DIY No-sew Throw Pillows
Looking for a quick and easy pillow project? You are lucky because this DIY No-Sew Throw Pillow is just what you need! It can be made in less than 20 minutes, and you don't need sewing skills. And another great thing is that it works with any material, which makes it perfect for your unique style. This DIY pillow is super easy to make and would be great to add a little touch of color to your home. It's also great for kids' crafts, play food, or small dolls.
Bow Pillows
This DIY tutorial video will guide you on making your bow pillow, perfect for every room in the house! The pillows featured in this video have a simple silhouette, but there are also more detailed versions of these designs that use gorgeous fabrics. With this video, you can decide what kind of bow pillow you want, how many you need, and which style is right for your home. So many color options are available to match it with every piece of furniture in your home.
Envelope Pillow Cover Tutorial
Looking for a simple, inexpensive way to update your home? This envelope pillow cover tutorial will show you how to create a new look with an old classic. Using only one piece of fabric and a few straight pins, you can transform pillows you already own into something fresh, new, and inspiring. The fabric used in this tutorial is a cotton duck canvas bag, but you could use almost any type of fabric. You can complete this project in just 2 hours and with minimal cutting.