Get your hands on these amazing bag sewing patterns for beginners and sewing enthusiasts alike. This is the perfect place to find that special bag for every season and occasion. Craft yourself a cute handbag, funky clutch, or classic evening tote bag - take inspiration from our collection of bag sewing patterns and start making bags today with this easy sewing tutorial! Whether you're a beginner or an expert sewer and want to make an easy bag, these free sewing patterns have the perfect pattern for you! From stylish handbags and clutches to sturdy duffle and tote bags, we've got dozens of free bag sewing patterns that will meet your needs.
Bag sewing patterns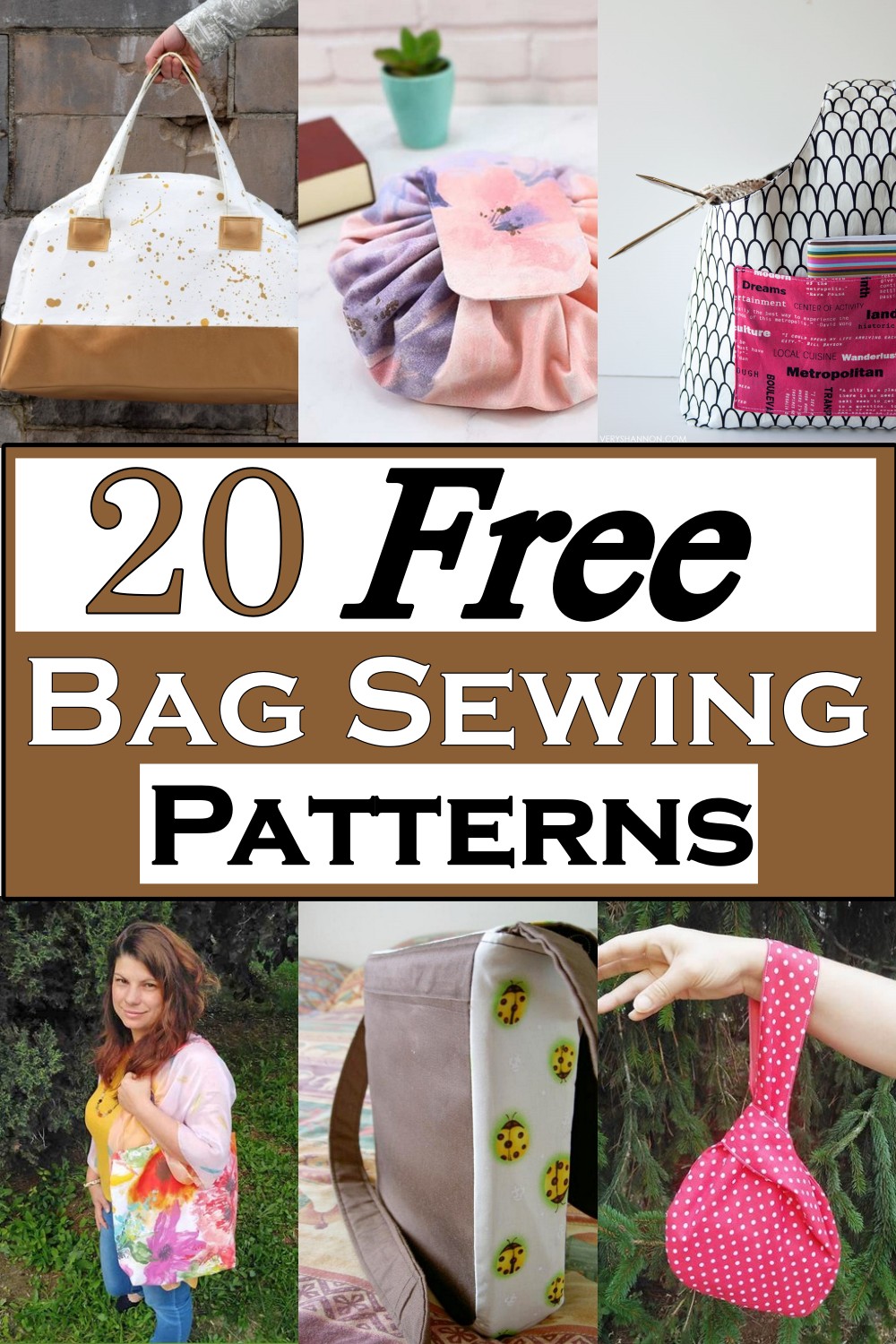 Our bag sewing patterns are highly versatile and easy to sew, ideal for beginners and experienced sewers alike. Whether you want to create a quick clutch or a sophisticated, beautiful handbag, we've got you covered! This series is filled with step-by-step instructions, sewing tips, and fabric suggestions to help you make gorgeous bags that will keep all your important items organized in style.  Discover here the best free purse and bag sewing patterns. All you need to know is to sew stylish and practical bags from home. Follow this amazing collection and make some loveable and useful alternatives for regular plastic bags by utilizing your crafty DIYer skills.
Reversible Box Tote Sew Pattern
The reversible box tote bag is made in one piece and features a flat bottom with a center strap. It has two bodies; only one side of each is visible when the bag is filled. One side has a vertical seam that divides it horizontally, and the other has an arced seam above which a tab is sewn down. This design allows for interesting variations: try fabric or print on both sides, use contrasting color fabrics for contrast, or use decorative notions like trims and appliques all over. You can decorate the bag before or after sewing it together or leave it plain for an authentic minimalist look.
Face Mask Carry Pouch Pattern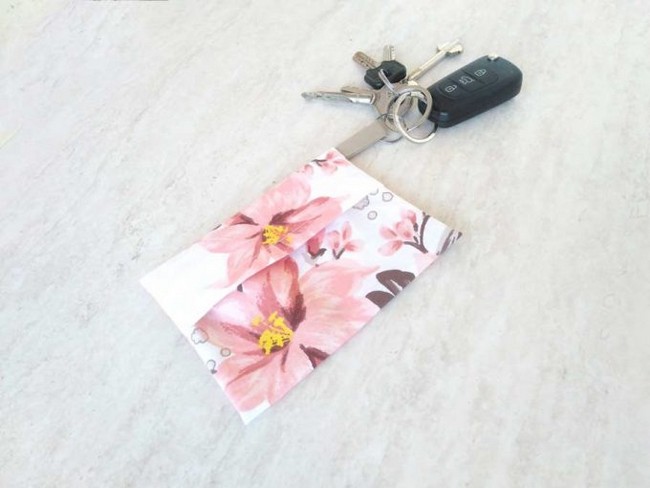 This face mask carry pouch is a great way to protect your reusable masks. It will keep them clean and dry while you're not using them, ready to use when necessary. You can use it as a keychain or attach it to your bag or anywhere else that's handy. This pouch will protect your mask from scratches and ensure the inside stays clean so that you're not breathing germs or pollutants into your lungs. With a built-in key ring, you'll always have your mask. This pattern includes instructions for making your pattern with paper or tracing your existing mask onto paper before sewing.
Plaid Crossbody Bag Sew Pattern
Strong and durable, this medium-sized crossbody bag is made of a kitchen towel, so you can use it as a shopping bag once the project is over. An extra strength folder belt around the bottom makes it an ideal beach bag. The long shoulder strap with a clip is also made from the same fabric. You'll have this one for years to come! The version shown here is made from jacquard towels. It goes together quickly and doesn't require much sewing experience. You can change the size and style for many outfits or occasions by changing the fabric or trim!
Cargo Duffle Bag Sew Pattern
All your travel apparel needs can be found in one handy place with this duffle bag pattern. It's easy to make and ideal for use as a carry-on or bigger suitcase when needed on longer trips. The outer pockets with buttons are ideal for storing keys, money, and other items you need quick access to. With a flat bottom and short straps, it can easily hold all your beautiful clothes in style, ensuring that nothing gets wrinkled! The straps keep it in place, which is a great addition to your wardrobe!
Handbag Sew Pattern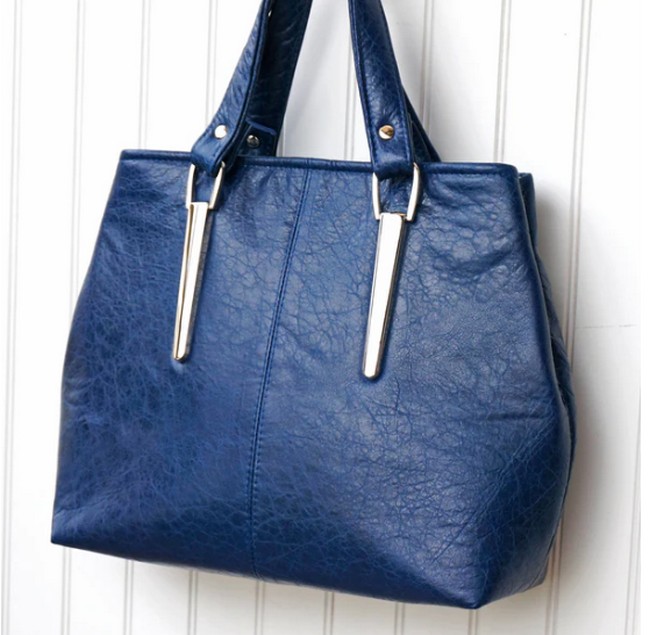 This handbag pattern is for a classic, everyday style of handbag. It's large enough to hold your everyday essentials, but it isn't too huge or bulky so that you can carry it around all day long. With its simple design and basic construction, this bag is easy to sew and uses very few fabric pieces. It's perfect for beginners looking to start in bag sewing. The large size of this pattern makes it very versatile and easy to customize with your own fabric choices. The small size allows you to take it anywhere, and the basic structure will allow you the freedom to incorporate different design elements into future bags.
Messenger Bag Patetrn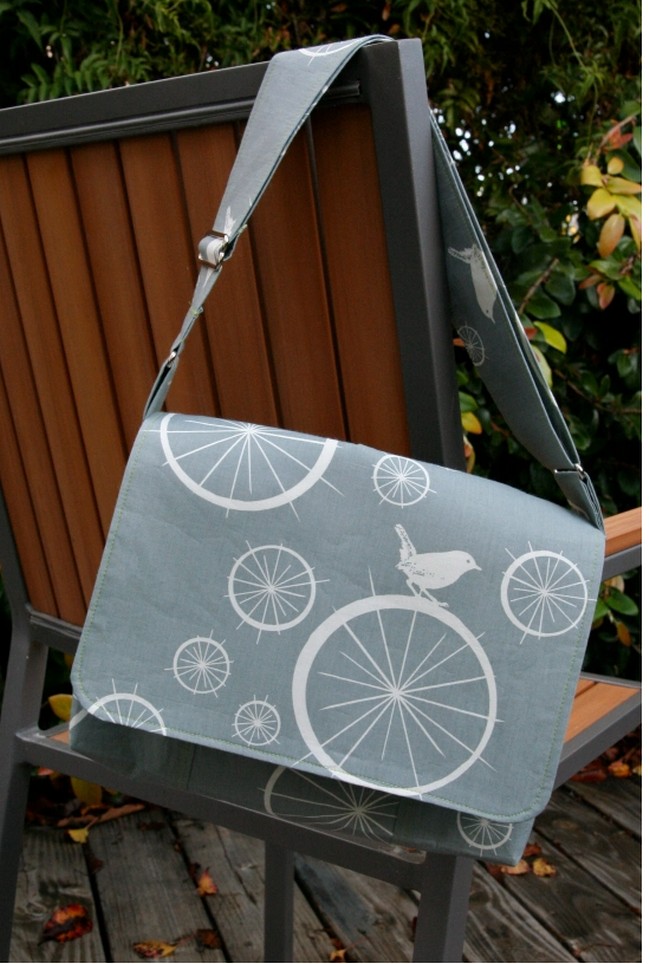 Create a fashionable and functional messenger bag using this pattern from our library. Sewing a handsome messenger bag is simple, with many pocket options and decorative hardware choices. The pattern includes many size options, too, so you can sew the perfect sized bag for a tablet, books, or whatever else you need to carry around. The sewing pattern includes instructions for a flip cover and an over-the-shoulder strap, with two inner pockets to hold the essentials.
Messenger Bag With Zip Closure
This messenger bag is made of denim, but it's not just any old denim you can find in your local fabric store. It's specially designed for bags and accessories, so it has the necessary amount of stretch and durability. The sewing pattern is detailed and easy to follow with clear step-by-step instructions. This bag is the ultimate solution for all your shopping needs. You can use it as a handbag or as a backpack. It's large enough to fit all your belongings and perfect for work or school. If you need extra security, it has a zipper closure and inner pocket too!
Weekender Duffle Bag Sew Pattern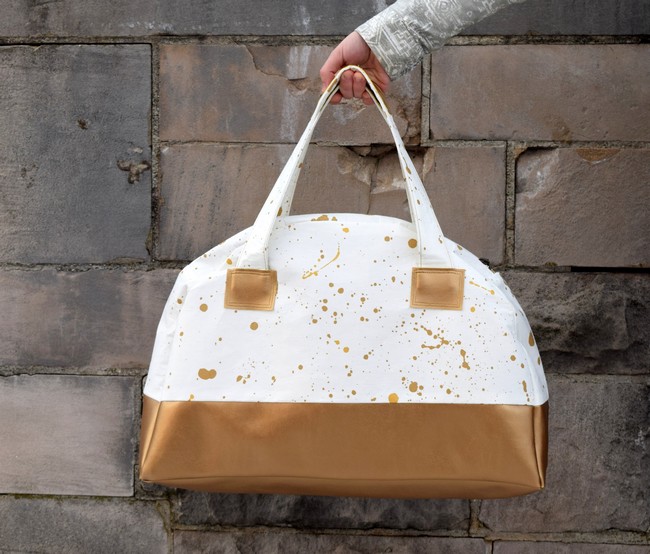 This weekend duffle bag is great for weekend getaways. It might be wider than a regular duffle bag, but it can fit more stuff in! Without any effort at all, you can fit your daily clothes, snacks, and water bottles in this stunning duffle bag. Perfect for beach trips! It is great for carrying sporting equipment like volleyballs or basketballs, but it can also be used for weekend trips to the beach. This pattern will take you through many years with simple repairs and care.
Japanese Knot Bag
Keep your belongings safe and stylish with this Japanese knot bag. The one-of-a-kind design features two handles that run through each other, securing the contents. This makes it easy to carry and keeps you from worrying about spills. The Knot Bag is a must-have for all seasons and any occasion. Whether picking up groceries or taking a stroll on the beach, this unique bag will hold everything you need to snack on and prepare for that picnic.
Round Drawstring Makeup Bag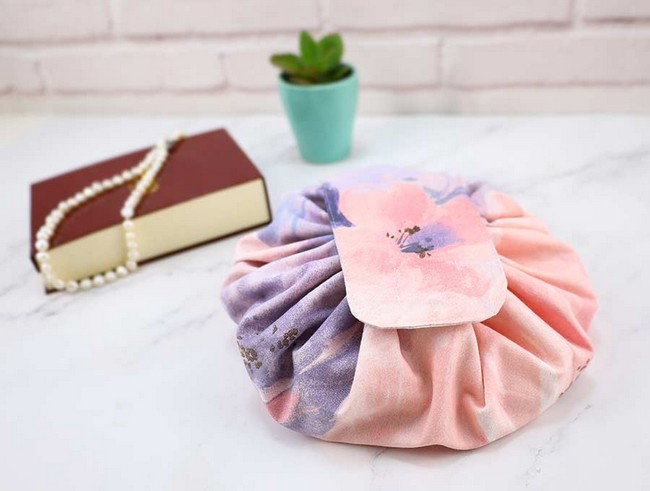 This trendy and stylish drawstring bag is a compact yet spacious makeup tool with many uses. The drawstring closure makes it easy to open and close, while the interior stays tidy due to the wide space and sturdy shape. The exterior may be made of fabric, but for the inside, the pattern offers a zipper pocket for miscellaneous items. This purse-like makeup bag will make your life a whole lot easier by providing you with a flat surface for your cosmetics, plus a basket for brushes or other larger items. You can also personalize this pattern by customizing the size and number of pockets, making sure all your items have their place, no matter how many you have!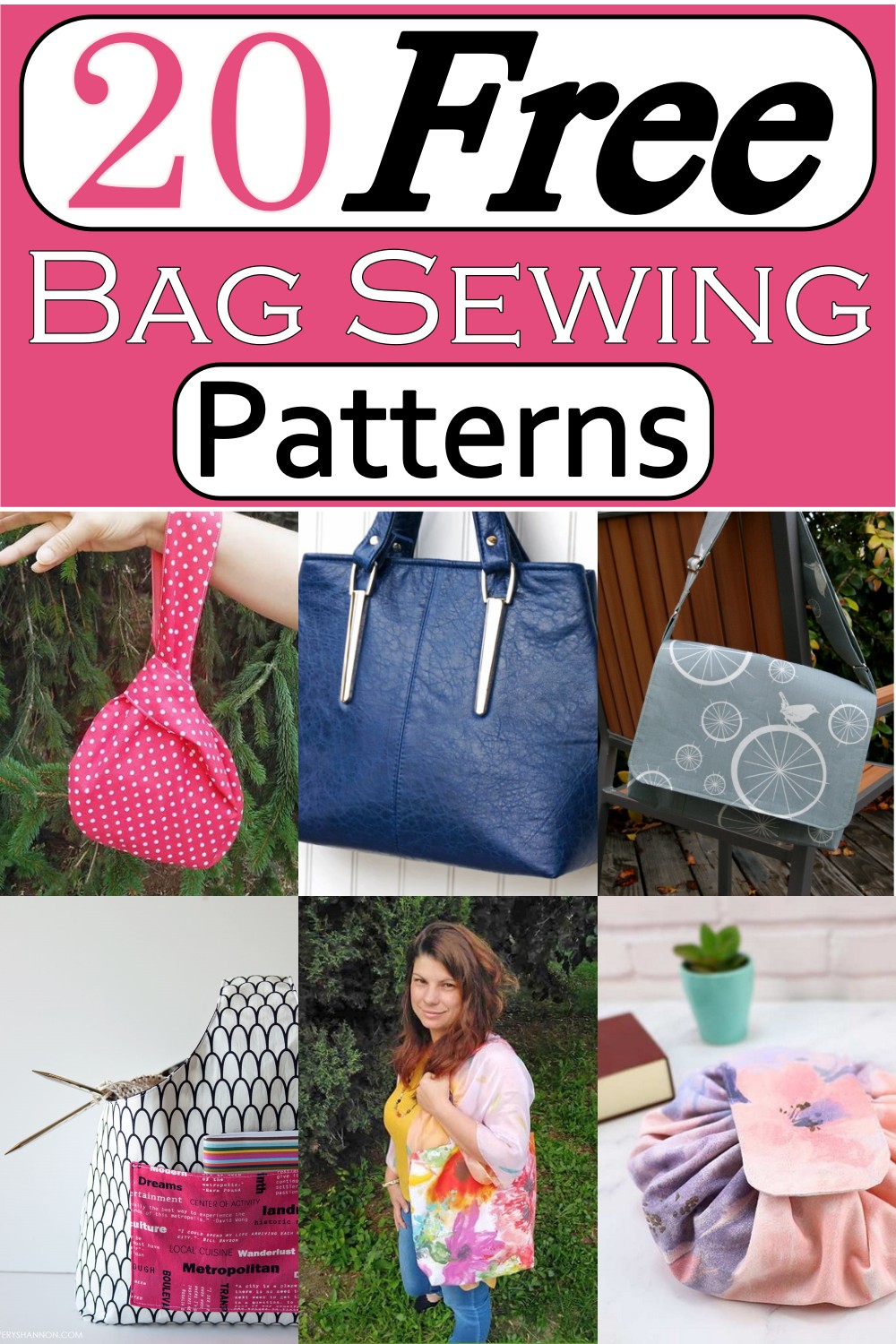 Reusable Shopping Bag Sew Pattern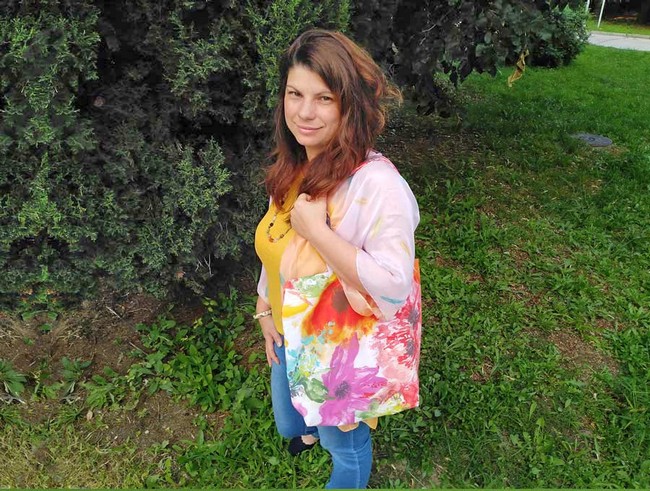 The Reusable Shopping Bag is a simple, stylish two-layer option that is easy to sew and can be used for all sorts of other things. Without pockets or other details, it stays lightweight for packing multiple groceries. Since it is filled by placing the items on top of one another, there's no danger of overstuffing and ripping the fabric – which makes this bag a great option to take on a beach trip, camping trip, or picnic. Made from rugged cotton twill, this bag will last for years of shopping trips and commutes to work.
Origami Bento Bag DIY
This cute shoulder bag is perfect for carrying a bento lunch box or other small items. It features a twisted strap and wide flat bottom, making it ideal for those who want to pack their lunch in style. The pattern looks like cut-out paper figures, animals, flowers, and more. The origami bento bag is a crafty and easy project that can be done by anyone who can read a pattern. Great for beginners!
Reusable Produce Bags In 3 Sizes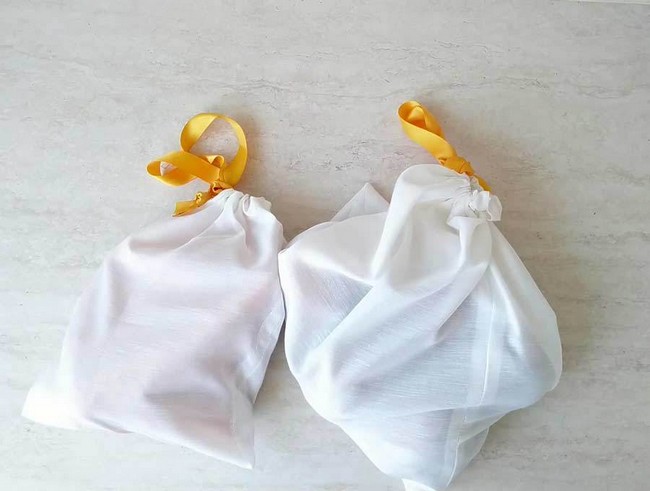 Repurpose old t-shirts into reusable grocery bags with this durable, classic pattern. These bags can be sewn up quickly from any size shirt, in any color or fabric, using the straight-stitch machine you already own. And the best part is that you can use them repeatedly without washing them! Sew in 3 sizes, and you can use it for bagging almost everything. If you have a set of its larger counterpart under your arm, these make excellent companions as they are very similar but just scaled down to suit smaller loads.
Envelope Laptop Bag Sew Pattern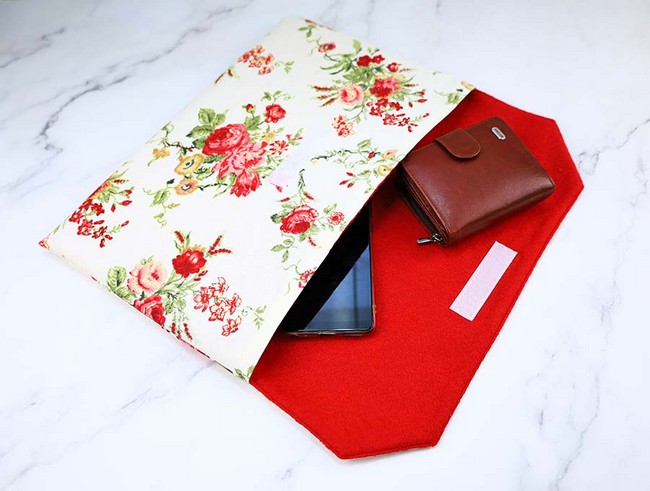 This envelope laptop bag is a fashionable way to protect your computer from scratches and water spills. The flap cover stays in place thanks to velcro, and you can choose any size from mini to folding. It's got an adjustable strap so you can take it on your shoulder or even over the handle of your luggage. The contrast between the lining and the outer fabric adds a special touch to this fashionable laptop bag. Choose from any size between 10" and 15" and make a stylish statement wherever you go!
Triangle Coin Purse
The delightful little coin purse is perfect for storing tiny things like lipstick and coins. The triangle-shaped design makes it easy to carry, while the vertical zipper offers easy access. This small coin purse is formed in the shape of a three-sided pyramid with a zipper at the bottom. It's the perfect size for storing earphones, coins, or other small objects you want to keep close. Pattern includes step-by-step instructions and full-color diagrams. You will also receive access to a video walkthrough where I show you how to sew this project step by step from beginning to end!
Evening Clutch Out Of Placemat Sew Pattern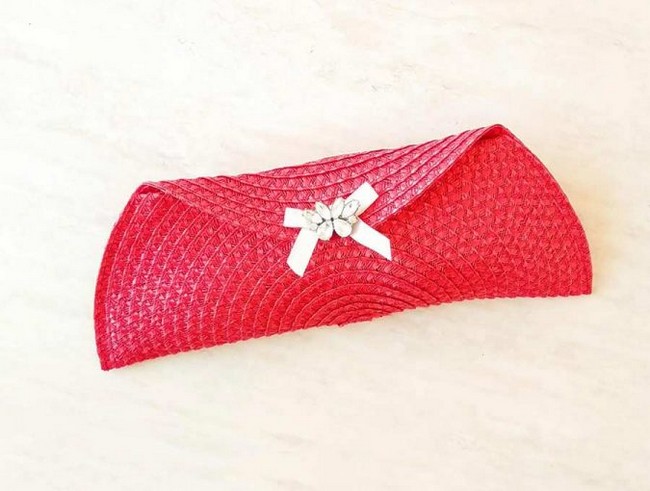 You can make an elegant clutch purse from a placemat with this project. It's a fun and easy sewing pattern that you can modify to suit your style. The instructions are clear and concise, with many photos for visual learning. The perfect size for a night out on the town, this clutch purse is made out of a placemat! No one will ever know that you didn't buy it from the store. No one can even tell it was made from a placemat. Use your imagination and personal style to make it your own.
Drawstring Backpack
The Drawstring Backpack Sewing Pattern is the perfect choice for a grab-and-go bag for trips to the beach, over gym sessions, and sleepovers. Make it in all your favorite fabric prints or solid colors, or even embellish it with a special print or fabric appliqué! This project can be completed in just a few hours, which is perfect for beginner sewers. It stays shut with a simple drawstring closure and includes a storage pocket. Try this pattern in several sizes before committing to your favorite size!
Easy Peasy Lunch Bag Sewing Pattern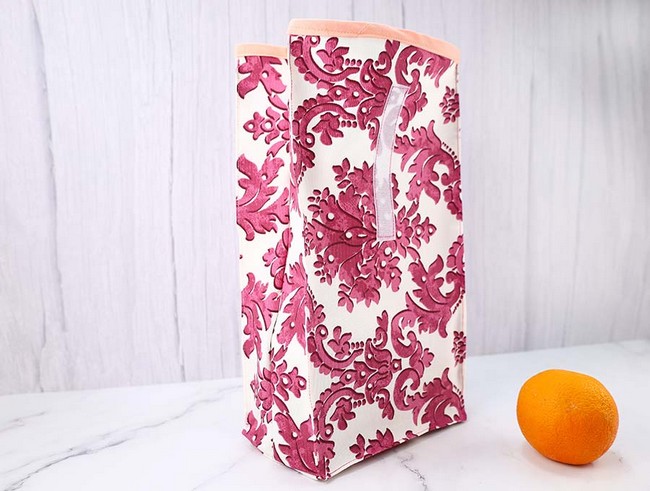 Make this lunch bag for yourself or as a fun mother's day gift. It is easy to sew and make yourself or is a great learning project for kids. Now it's time to get your sandwich ready! This lunch bag pattern is easy to make, and it's a perfect size for your sandwich or snacks. The roll-up cover has Velcro that attaches to the sides, so it stays in place even if you accidentally drop your lunch bag.
Dice Bag Pattern With Round Bottom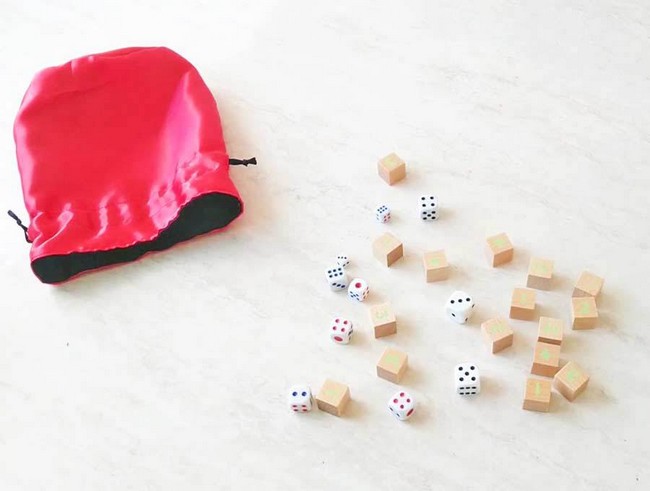 Dice bags are a great way to keep the game rolling and focus on fun. This pattern is perfect for beginners and advanced sewers alike. It's a simple construction with two kinds of fabric, interfacing, and a zipper, making it an accessible option -- perfect for kids or adults alike! This simple dice bag is just what every gamer needs to keep their dice safe and organized. It's also a neat little pouch to use as a pencil pouch or in your dice bag collection. This sewing pattern includes instructions and illustrations that will have you whipping up one of these bags in no time.
Plastic Bags Dispenser Sew Pattern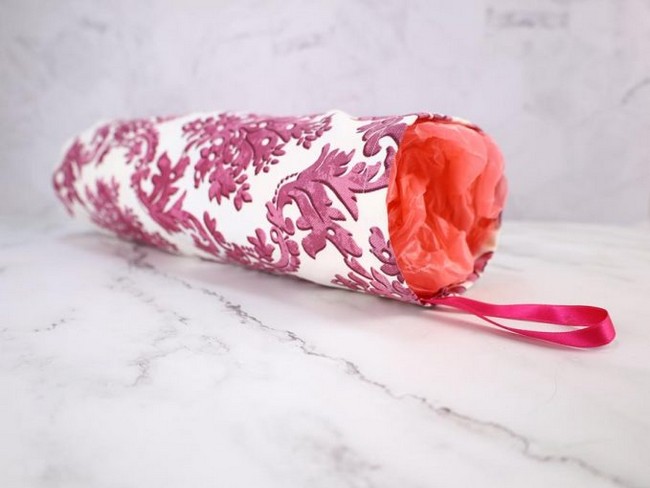 This pattern will show you how to sew your custom dispenser that holds baggies, trash bags, bread bags, and more. The pattern includes instructions for sewing both the plastic body of the dispenser as well as the velcro fastener system that helps keep the plastic bags securely inside. While designed for kitchen storage, this would also be great for garage sales, craft stores, or anywhere you commonly use disposable plastic bags.