Easy Drawing Ideas is a collection of very helpful tips on how to start drawing, become a pro artist and draw simple shapes that merge into beautiful, elegant drawings. This list shows the most straightforward methods for adding colors or details to your drawings without much effort.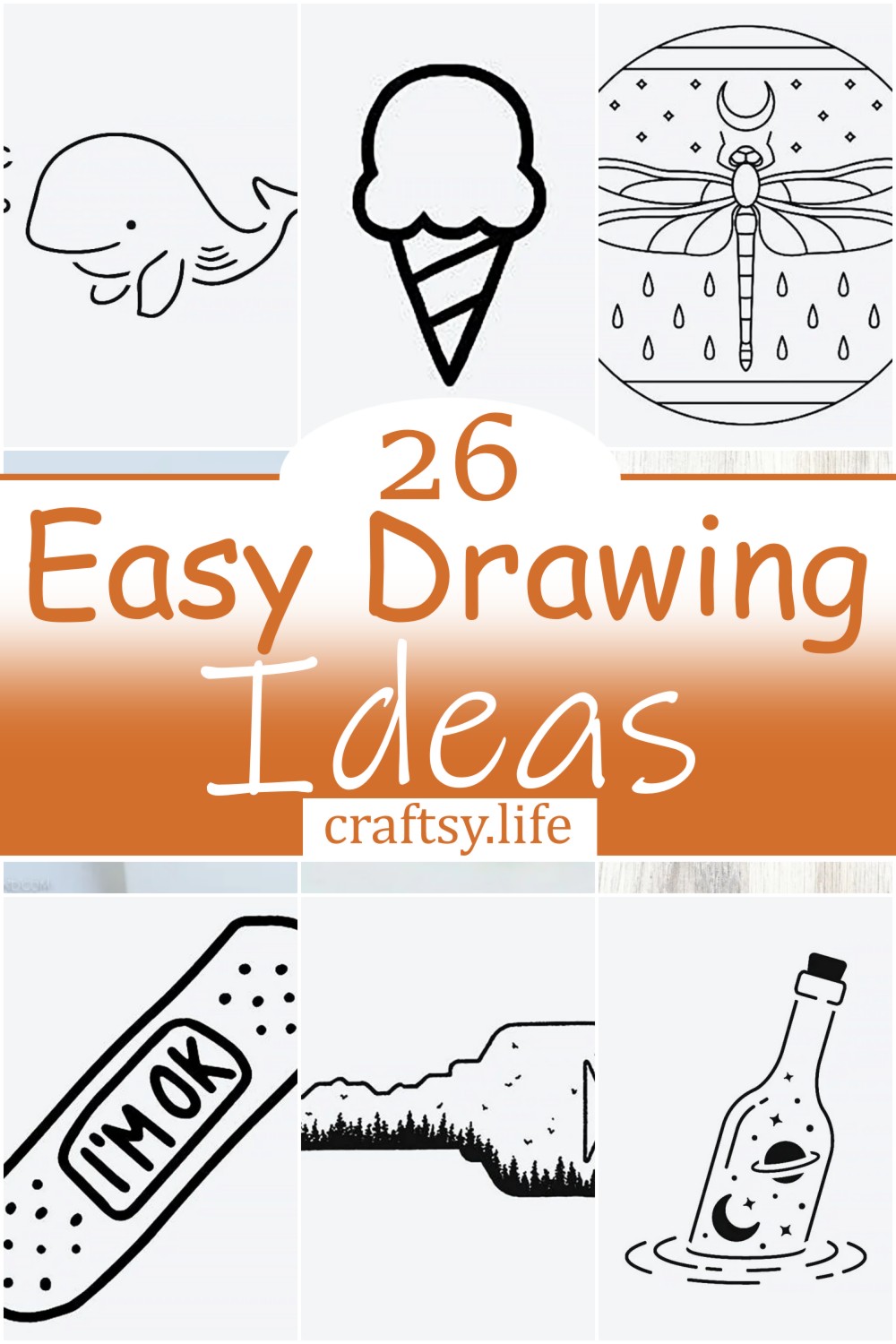 Draw A Girl With Umbrella Pencil Sketch
Learn how to draw a girl with an umbrella in this tutorial! This is an easy pencil sketch, and if you're looking for an easy tutorial on sketching a girl, this is the one. You will learn how to draw the face, hair, eyes and everything else that goes into creating an excellent pencil sketch. Use this simple step-by-step drawing lesson as your go-to guide for drawing eyes or face. Follow the drawing instructions to create this simple image.
Easy Circle Scenery Drawing Tutorial
The most important part of the scenery drawing process is the initial sketch, where you'll start defining and refining the composition. This easy circle scenery tutorial will help you draw nature landscapes step by step using an easy system that helps you learn to draw quickly in no time. All you need is a pencil, the circle scenery drawing guide and paper. You can draw beautiful scenes in no time at all. This is a beginner-level lesson designed for those who have never drawn with paper and pen.
Water Bottle Drawing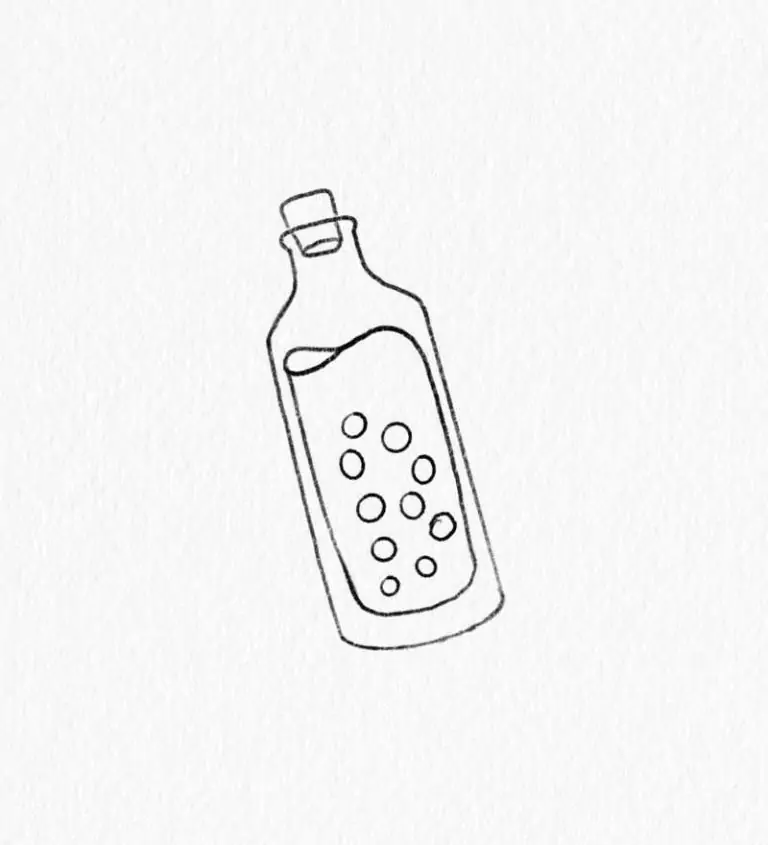 A water bottle drawing is a fun and interactive way to draw. Fill it with water, and start drawing your masterpiece. This is a regular water bottle with a straightforward design; however, this product will make it easy to draw objects that come to mind. In other words, you can make different shapes by using these pens and brushing the ink on the paper. This unique water bottle is an exciting way to begin the journey with our custom shapes and bright colors.
Drawing A Diamond 
You can quickly draw a diamond with a bit of imagination and handiwork. This is an effortless and straightforward drawing technique. First, draw a pentagon. Then join two corners of the pentagon with a horizontal line and make five triangles inside the upper part of the pentagon using diagonal lines. Finally, connect two lines with the bottom point to get a sparkling diamond! So next time your boss asks you if you can draw a diamond, don't get nervous—this step-by-step drawing tutorial is all you need!
Paper Plane Drawing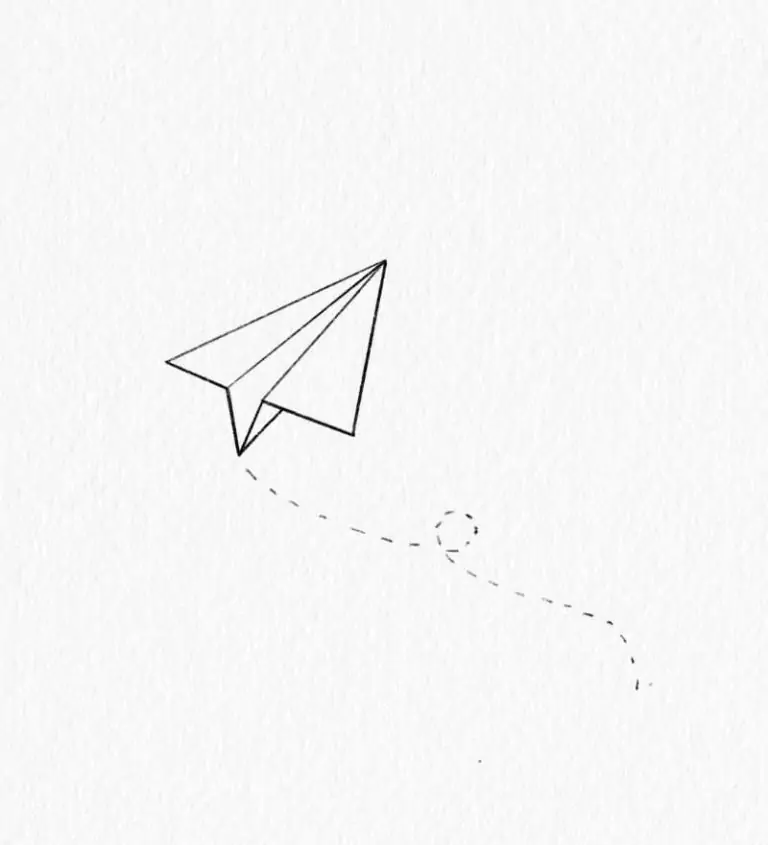 What does it feel like to enjoy paper plane making? Making paper airplanes can be something beautiful for yourself and your children. Paper planes allow you to step up your game of making airplanes. Take your time, and you can draw a neat paper plane that distinguishes itself from the rest. It is a fun activity with friends, especially if they have never done it. This is a simple paper plane drawing you can do at home or in the classroom. The fewer lines you have to draw, the more fun it will be to make a plane.
Also, see: Easy Train Drawing Ideas And Unique Soccer Drawing Ideas 
Cactus Drawing
Cactuses are most commonly found in desert areas. But many species of cacti can also be found in tropical and subtropical regions. Although they look like rocks, they're a group of succulent plants that thrive on water and sunlight. If you're new to drawing cactuses, starting with a simple shape is the way to go. You can use this tutorial as inspiration for your drawings! After learning to draw a cactus from the ground up, you may opt to draw one with a more creative artistic flair.
Message In A Bottle Drawing
Planets in a Bottle is a great display for your bedroom or nursery. This project helps you create an adorable artwork that teaches about the solar system and planetary motion. Before you begin, remember to keep the bottle upright and free of water so that the planets don't float. You will most likely have to do this outside unless you have a lot of space indoors. This project is not nearly as complex as it may seem initially because it is all about trial and error.
Triangle Drawing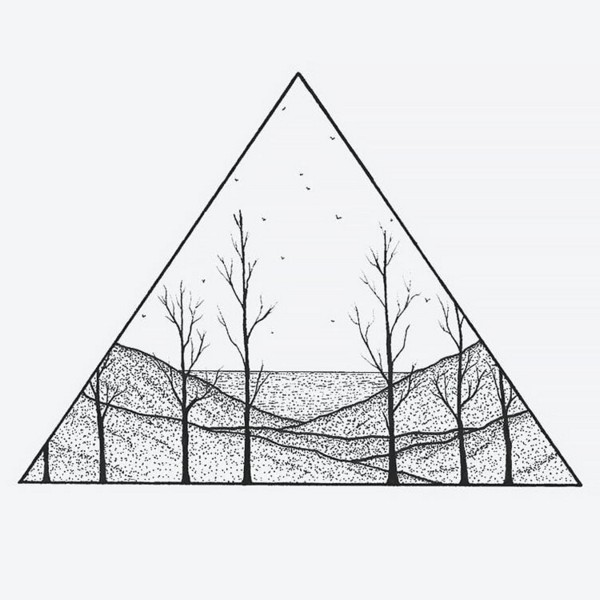 A nature lover, this is a simple way to bring the great outdoors into your home. Draw a triangle and fill it with a pencil drawing of the wilderness. These trees are so easy to draw; anyone can do them. Hang these beauties in any space, be it your office cubicle or a child's bedroom. This is the perfect project for budding artists and nature lovers alike. Follow the simple steps to create a beautiful mountain range with trees and clouds.
Simple Hedgehog Drawing
Draw a simple hedgehog that you and your children can have fun with. Beginners can quickly draw this cute little creature by following the steps in our guide. You can also add more detail to make yours more advanced. Drawing this simple creature will be fun and easy if you want to draw someone else's hedgehog. Throw in some facial details, and your best friend's hedgehog will look like theirs. It's a simple pencil sketch but will come alive with some color.
Also see, Pokemon Drawing Ideas
Spaceship Drawing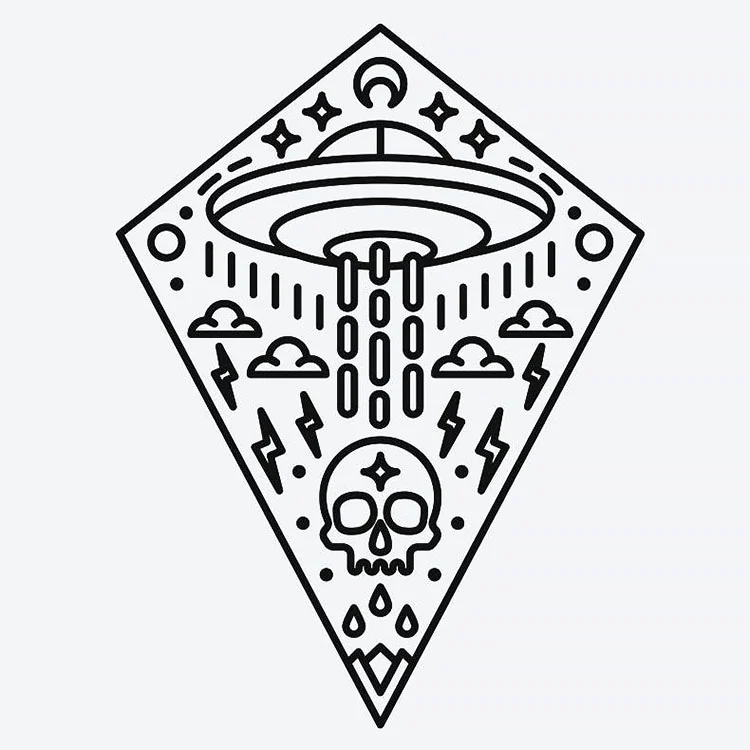 This drawing incorporates a spaceship, skull, lightning bolts and more to make an outstanding piece of art. The coloring is vibrant, but the lines are clean, so you can easily frame the image or display it as is. All you need is to color the spaceships in your favorite colors and draw a few lightning bolts and some planets floating around. Have fun with your favorite markers, the paper and this awesome spaceship drawing.
Easy Cat and Dog Drawing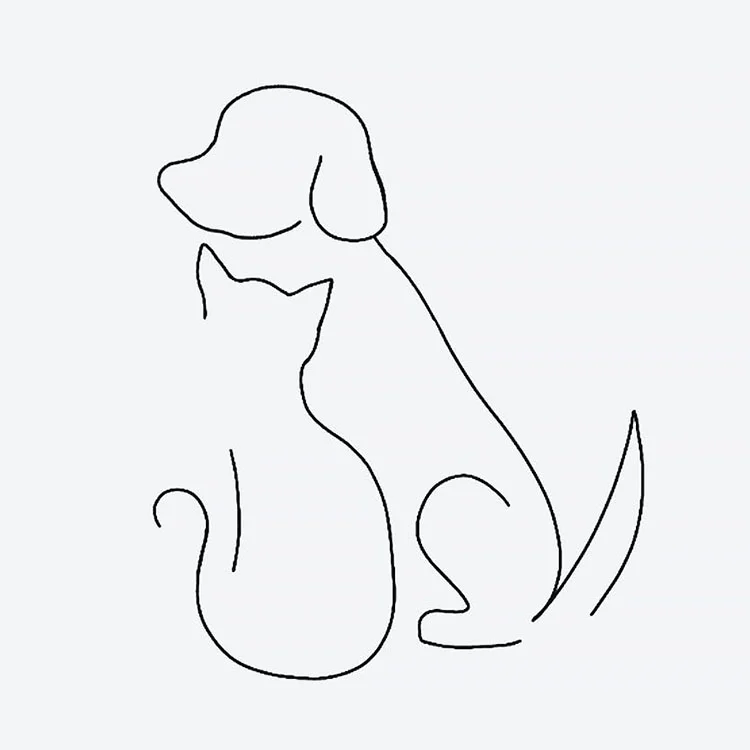 A cat and dog are drawn together side by side. Easy-to-follow drawing for kids who love animals. It's also a fun drawing exercise for adults to make quick sketches of friends, family and pets. With a few strokes, even beginners can create a charming picture of two cats and dogs sitting together. Quick enough to draw while watching your favorite show, it's a great way to express your creativity and bring home the message that pets are family, too.
Whale Drawing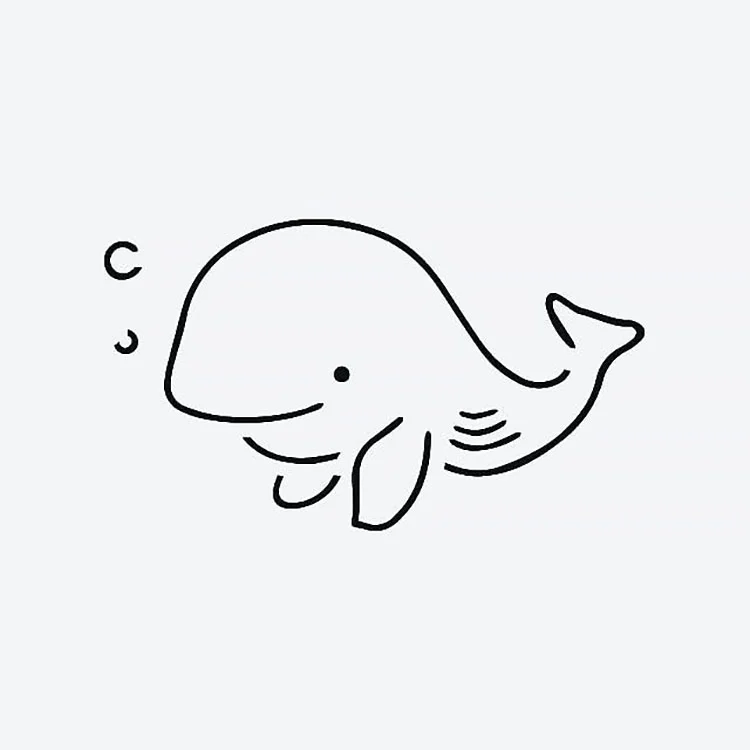 Drawing animals is one of the most fun and creative activities you can do for kids. And there's nothing more majestic than drawing a whale! Our step-by-step lesson will help you draw a simple but elegant-looking image of this magnificent creature that you can also color with markers or colored pencils. Go ahead and create your whale with this easy-to-understand art lesson. Follow our detailed instructions and tips for creating your work of art!
Owl Drawing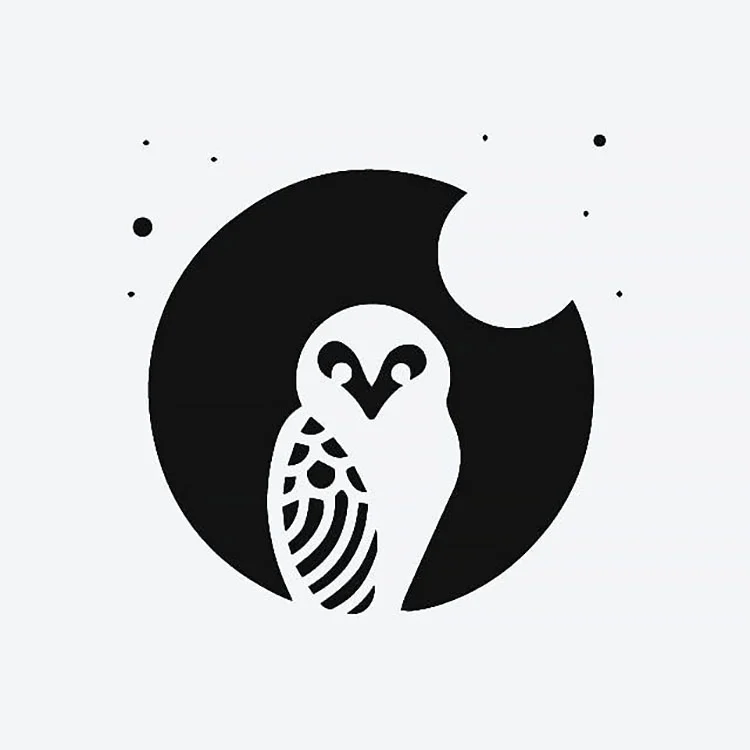 This beautiful owl drawing is the perfect gift if you have an owl lover in your life. Imagine their excitement when they open the wrapping paper to find a mysterious owl staring back at them. This will surely be a keepsake that will be enjoyed for years. This owl drawing features a cute, stylized owl with eyes in the shape of a heart. It's a great gift idea for someone who loves owls and hearts. Don't you think that is so sweet?
Flower Drawing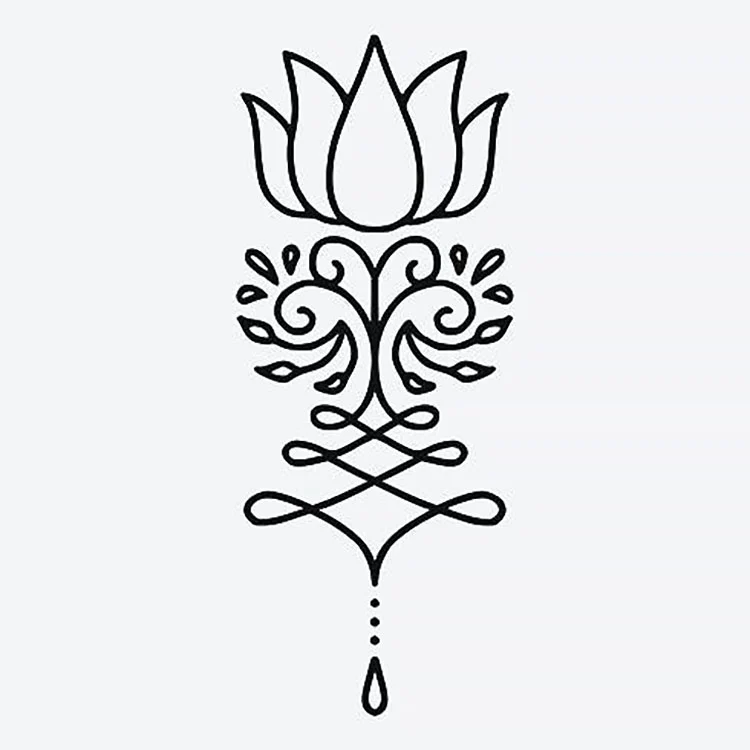 This simple flower drawing is a great place to begin for beginners. Even though it has just enough detail to make it fun, it doesn't feel overwhelming to complete. Color your favorite flowers however you like, and enjoy creating something beautiful. Let your imagination go wild with this simple flower drawing tutorial that has just enough detail to make it fun but not so much that it will frustrate you. Color your flower with your favorite colors, or use markers and go wild.
Draw A Moon Drawing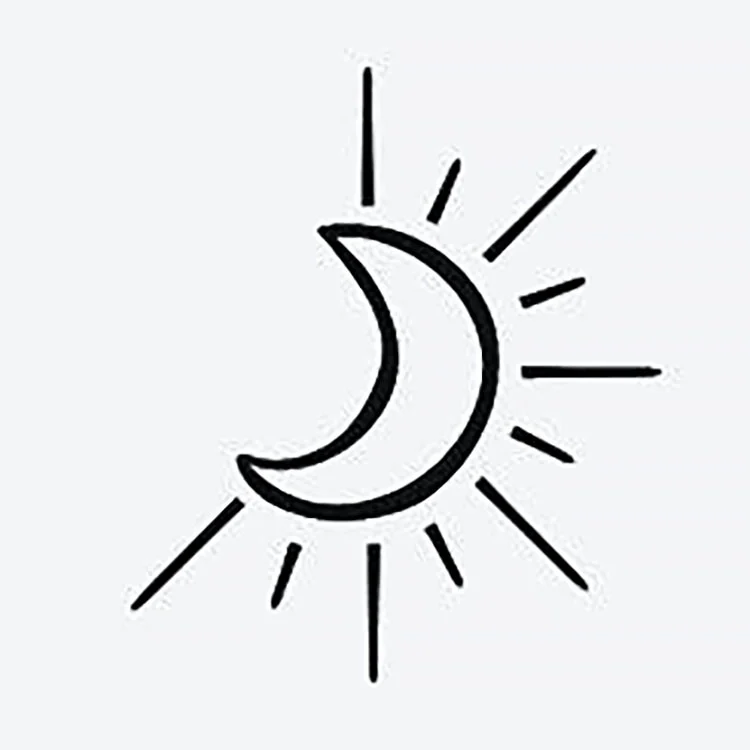 What better way to add magic to your drawings than with a moon? Choose from the full moon, young or crescent moon. You can also draw it on its own for your creative projects. The moon is a beautiful thing to draw, and adding one to a drawing is always fun. Of course, you could also draw a moon on its own if you wanted to. Most wise people have a full moon tattoo somewhere on their body because it means something important to them or means something different for everyone.
Dragonfly Drawing
Here's a simple way to jazz up the wall in your kid's bedroom with some help from their imagination. Decorate this standard-size canvas using crayons, markers or paint. And when it's dry, they can hang it up on their wall and make sure everybody knows who is the coolest kid around. Make this little dragonfly with colored pencils or markers. Just color the lines on the page, then cut out and fold along the dotted lines. A great craft for kids too!
Cat With Plant Drawing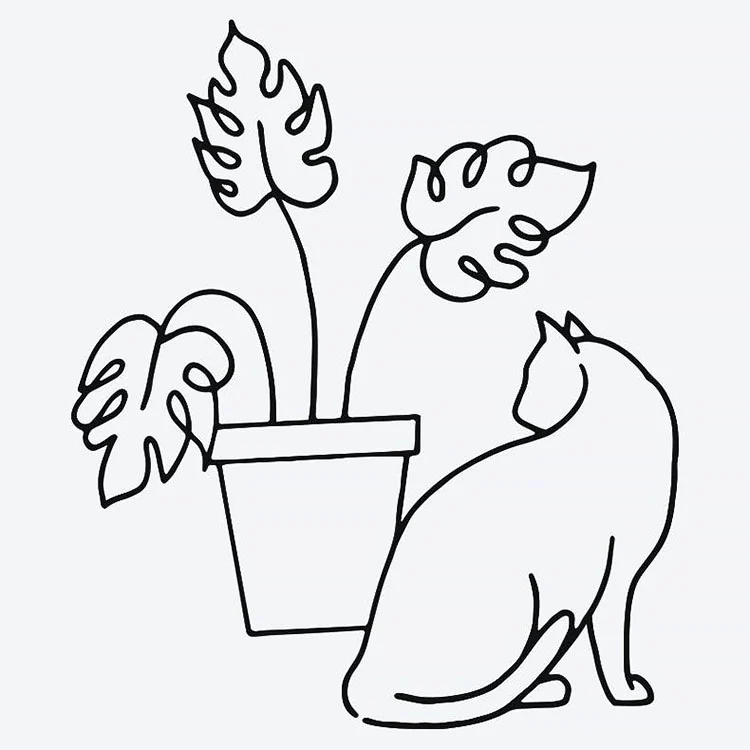 There's nothing like a sweet cat to make you feel warm and fuzzy, which is why this design features the cutest cats we could find. This drawing is great for kids and makes a funny gift idea for the cat lover in your life. This cat drawing features a popular breed of cat, the Siamese. It is easy to draw and perfect to gift as a birthday present. It also includes a potted plant so you can put your new drawings in frames once they are done.
Bandaid Drawing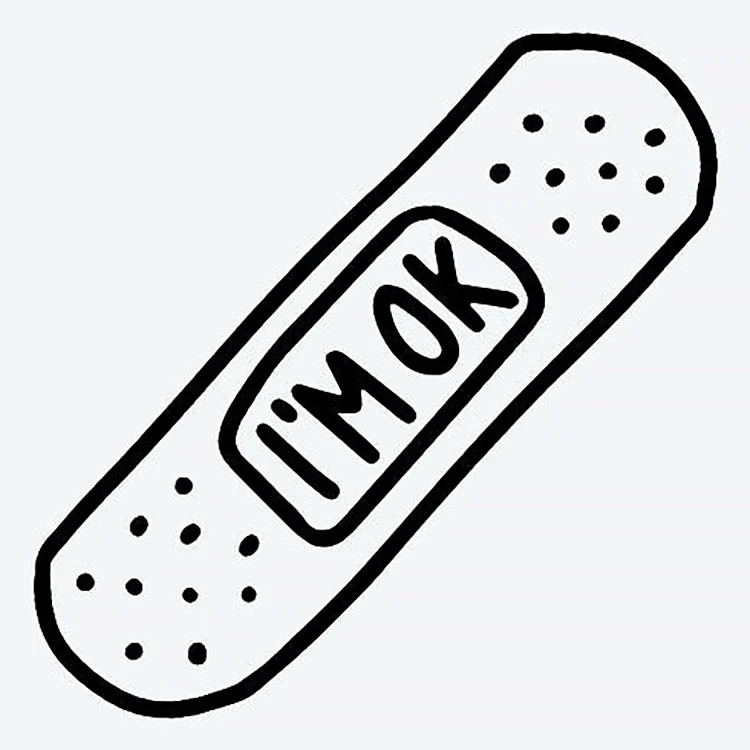 The perfect gift idea for anyone that needs to cheer themselves up! Every boo-boo needs a bandaid, and every bandaid needs to tell the universe that you are OK. The customizable message is front and center, letting everyone know you're OK. This bandaid drawing is so simple and creative. You can make your bandaid say whatever you want. Make sure to tell your friends that it's OK with this quote bandaid. Just flip it over to create it.
Easy Dinosaur Drawing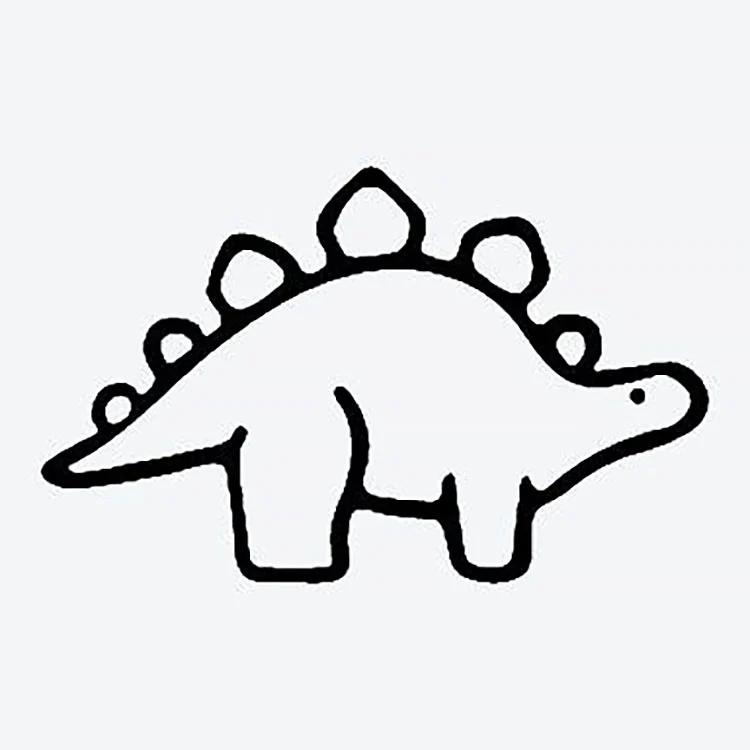 This easy dinosaur drawing is a fun, simple way to practice drawing shapes. Drawing dinosaurs is fun to get kids interested in science and encourage imagination through play. This is an excellent project for kids to create their dinosaurs. It's also helpful if you have little ones who aren't ready for more detailed coloring books. Feel free to add more details like eyes and mouths, or leave it as is and make it into a prehistoric wall hanging.
Balloon With Mountains Drawing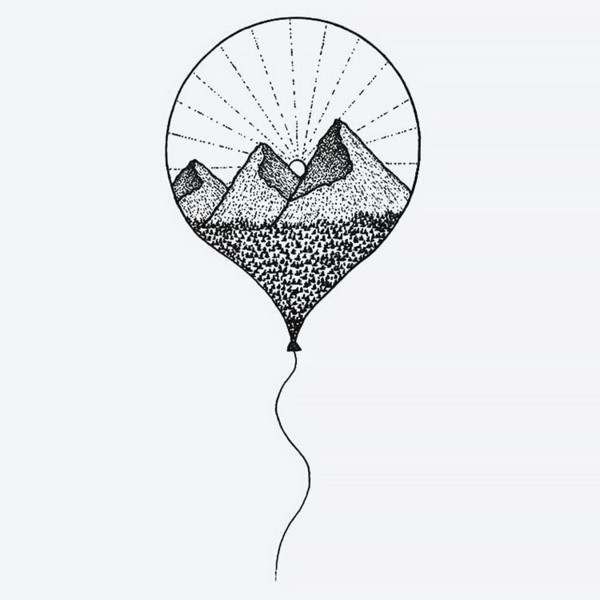 A balloon could be a fantastic art piece. You can draw a scene within a balloon or fill the balloon with mountains and a beautiful blue sky. You can also fill your balloon with confetti to make it even more colorful on your special occasion. Imagine the possibilities of what you could draw inside a balloon. This can be used as a backdrop, photo prop or gift in a gift bag. How about your favorite place or even a picture of you and your family?
Glasses With Mountains Drawing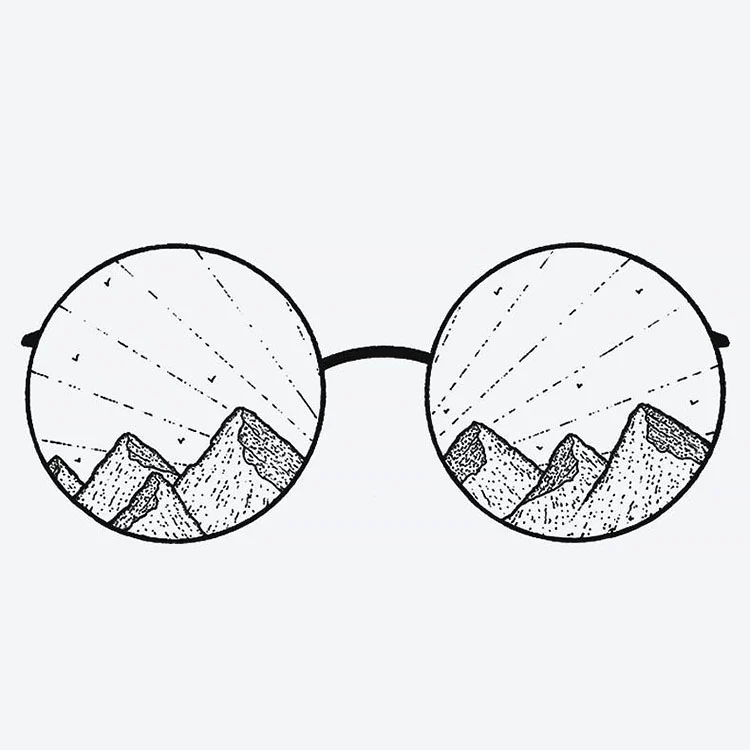 Want to show off your love of nature and vintage? Glasses drawing with mountains, it's an excellent drawing to practice your drawing skills and test your creativity. This is an eye-catching wall hanging that adds an extra element of style to your home décor. This handmade drawing will catch the eye of anyone who walks by it. Just draw the lines for glasses, and you can think about the rest. This glasses drawing is a perfect way to express your presence at a party or make a statement about where you stand.
Ice Cream Cone Drawing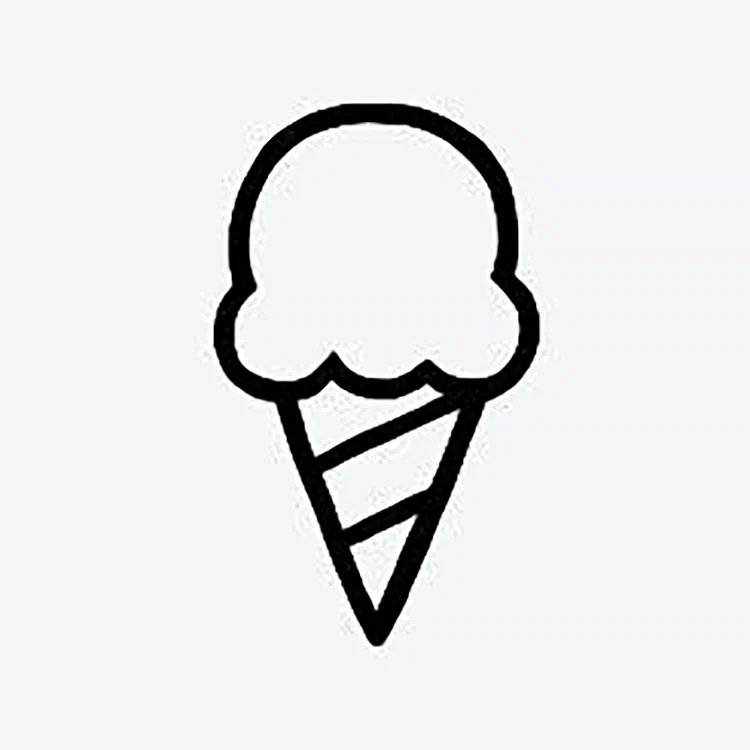 This is the perfect place to start if you love ice cream and want to draw your favorite flavor. Create your masterpiece and see if it isn't as fun as eating your favorite ice cream! You can also color in one with the included colored pencils before or after drawing it yourself. Use any colors you want, or follow the steps below and use the provided colors. You can also let your imagination guide you and create a flavor that has never existed!
Also, see: Cute Woman Drawing Ideas For Beginners
Key With Trees Drawing
You can use this drawing for your own designs. You can draw whatever you want in the trees. Change the background color, and use different brush sizes and thicknesses to get a different result each time. We've created a fun and easy-to-use drawing template for you to customize. It's easy to create your drawings by customizing the blank template. Print our template, then draw elements such as a key, tree, or heart!
Mountain Dotwork Drawing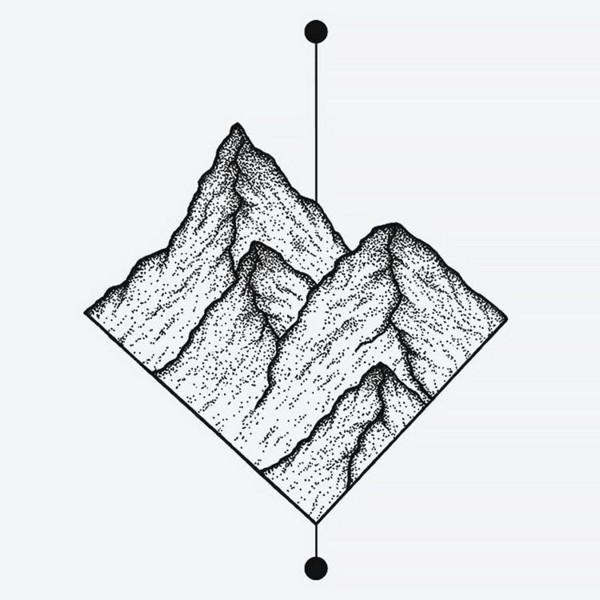 This fun, easy step-by-step drawing tutorial teaches how to create a dotwork mountain. Enjoy the great outdoors by drawing a mountain using tiny dots to create an excellent effect. This mountain dotwork drawing shows how you can use dots to create an excellent effect in sketching. If you love luft and trees, try this one. You can make dots of different sizes and slowly add more layers. This mountaintop is an excellent beginner project for someone just starting to learn how to draw with a focus on dots or stippling.
Cat With Moon Drawing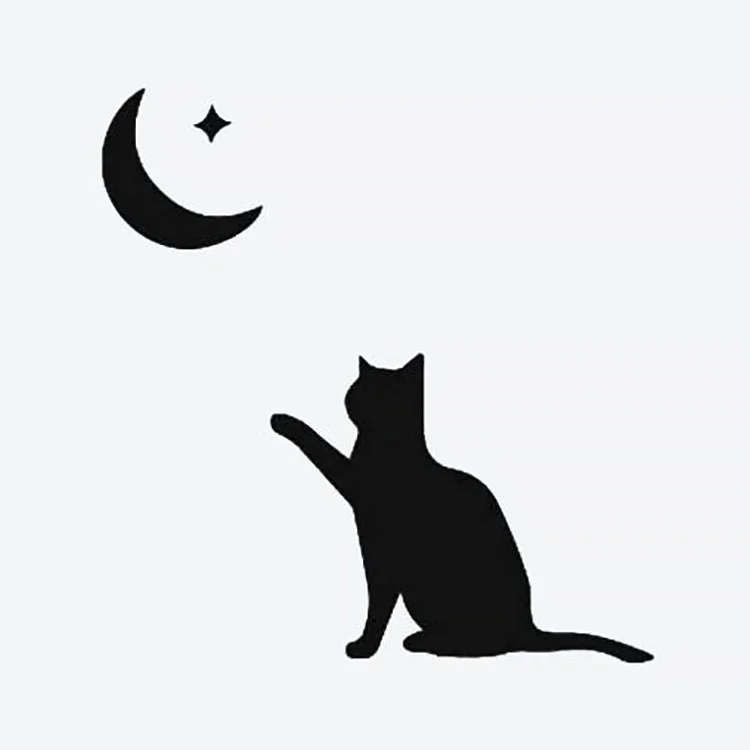 Cat with the moon is an easy, fun drawing exercise. It's perfect for those times when you want to relax or have a few minutes and want to use them creatively. If you want to make the project more challenging, add a pattern on the black cat. Or keep it simple with just the moon and the cat! This cat drawing is so easy and fun that you'll find yourself twisting it with different color schemes for each room of the house. This drawing will be excellent for you and your friends.
Prehistoric Reptiles

This prehistoric reptiles drawing guide is full of fun, uncomplicated step-by-step instructions to create detailed drawings like the ones in this picture. There are dinos from the Jurassic Period, Cretaceous Period, Triassic Period and more. This is a simple, easy-to-follow pattern and should take no more than an hour to complete. The illustrations are simple and easy to follow so that even young artists can create beautiful drawings.