Train travel is a great way to see the world. Whether you stay on to watch the scenery or hop off to explore what's happening around you, trains are an adventure waiting for you to jump on! Train Drawing Ideas are fun and easy to create. You can turn a simple stick drawing into a detailed masterpiece full of expression and character. Let your child explore their wild side by drawing out any train they want. Draw something like an actual train or imagine what it would look like if trains were colorful or came in sizes other than the average size we use today.
Creative Train Drawing Ideas

Drawing trains is great fun—especially if you like to draw! There are many ways to get started, and below are a few starter ideas. If you're having trouble coming up with a fresh idea, think about what you like about trains. Maybe you like how they look or how the tracks are laid out. Maybe you're interested in how things work inside a train car or what makes that train engine go. Does your mind run toward fantasy stories? Maybe you want to draw a steam-powered spaceship train or something straight out of Harry Potter. Maybe your newfound passion for drawing trains can bring new life to an old story. Whatever you have in mind, start with one of these train drawings and build from there!
Tips And Tricks For Train Drawing Ideas
Start with basic shapes: When drawing a train, begin by sketching out the basic shapes of the engine, cars, and wheels. This will help you establish the proportions and structure of the train before adding details.
Pay attention to perspective: Trains are often depicted in motion, so it's important to pay attention to perspective when drawing them. This includes things like the angle of the wheels and the way the cars connect.
Study reference photos: Before drawing, study reference photos of trains to get a sense of their details and features. This will help you understand how to draw them accurately.
Focus on the details: Once you've established the basic structure of the train, focus on the details like the rivets, window panes, and other small parts that make up the train.
Use different pencils: Different pencils can help you achieve different textures and effects. For example, a softer pencil can be used for shading, while a harder pencil can be used for fine lines and details.
Practice, practice, practice: The key to becoming a better artist is to practice regularly. Draw trains from different angles, in different styles, and with different mediums. This will help you build your skills and develop your unique style.
How To Draw A Train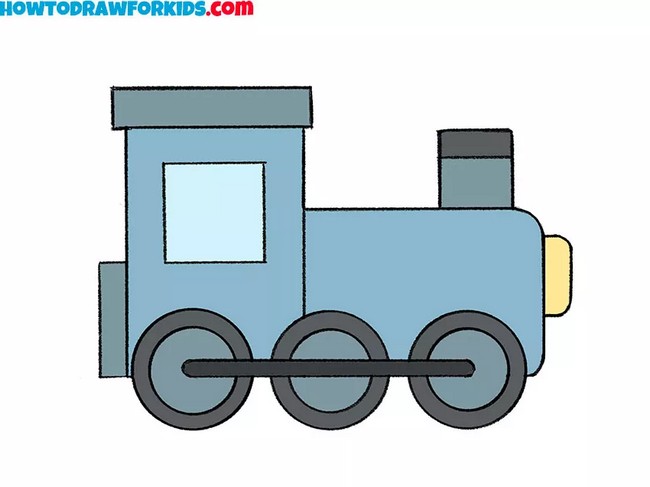 Are you looking for a fun and easy way to learn how to draw trains? Then this book is perfect for you. Drawing Trains will teach you how to draw your train with step-by-step instructions. What color should your train be? The first step in learning how to draw a train is picking out some paint colors. After that, it's all technique! Learn how to draw a train using two pencils and a ruler to ensure your lines are straight and perfect.
How To Draw Steam Locomotive
Learn how to draw a steam locomotive with this easy illustration. It's a great way to spend a day off or to add a little fun to the dreariness of school. This tutorial will help you to draw Steam Locomotive. We'll start by sketching a typical locomotive based on the dimensions of an American steam engine that was popular at the turn of the 20th century. Then we'll use some color to give depth to our drawing.
How To Draw A Train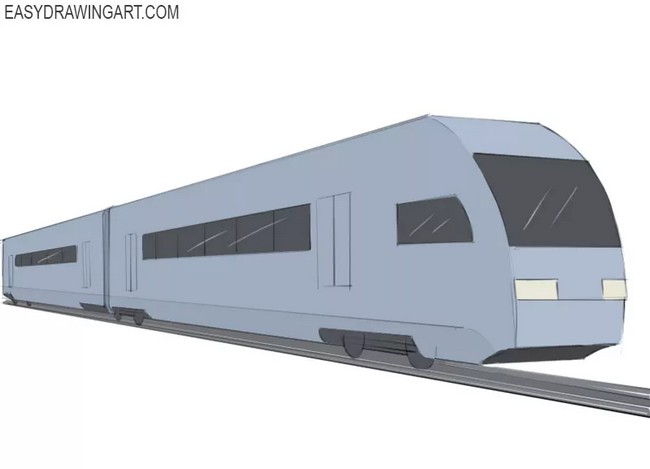 Draw a train in the picture that you choose to sketch. Remember that there is not just one type of train, but several types of them. The first thing you will want to do is select an easy-to-draw shape for a locomotive engine car. A simple rectangle shape, for example, would work perfectly well for a steam engine. Next, draw an oval shape for each carriage and one more rectangular shape for the caboose.
How To Draw Train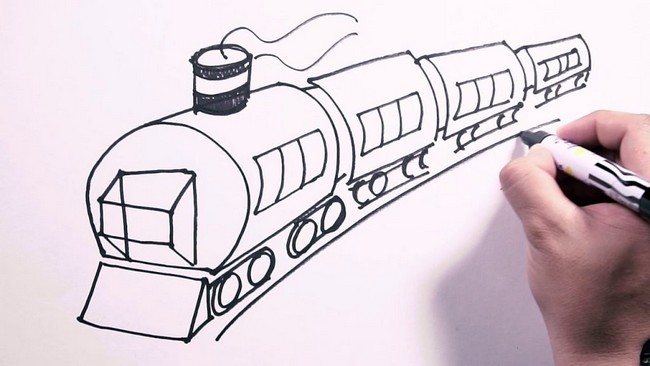 Drawing a train is easy and fun. This step-by-step lesson will show you how to draw a train for kids! Trains are a great subject to draw. There are many different styles and details that you can add, from people walking across a bridge to an engine puffing smoke. Train drawings are also an excellent way to practice skills like shading and perspective.
How To Draw A Train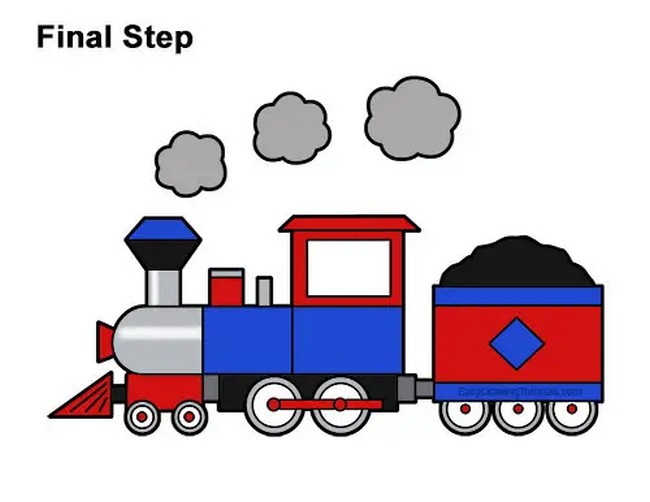 Train Drawing is a great way to entertain and teach children all at the same time. Trains are fun and cute, so it's a great learning experience for younger kids to develop their colors, shapes and numbers, along with a bit of drawing practice.
How To Draw A Train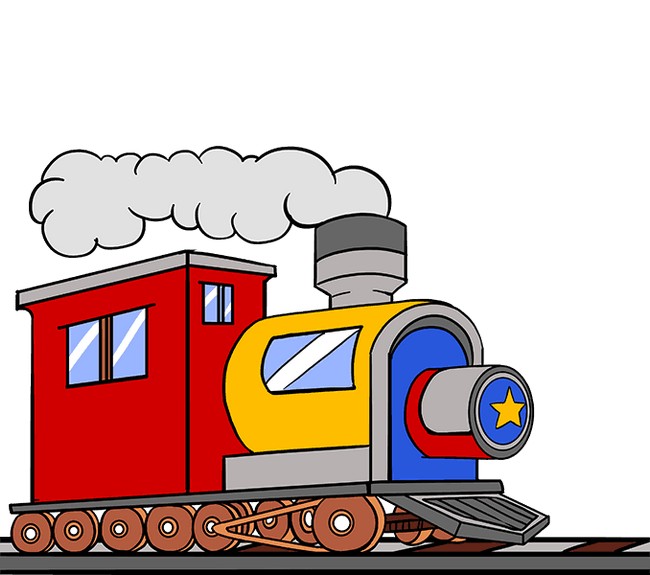 There are several ways to draw a train, but the easiest and most accurate way is to start with a circle. After that, you can draw the wheels. In this tutorial, you'll learn how to draw a train. A train is a vehicle that moves on rails and carries people and goods.
How To Draw A Train Step By Step From Simple Shapes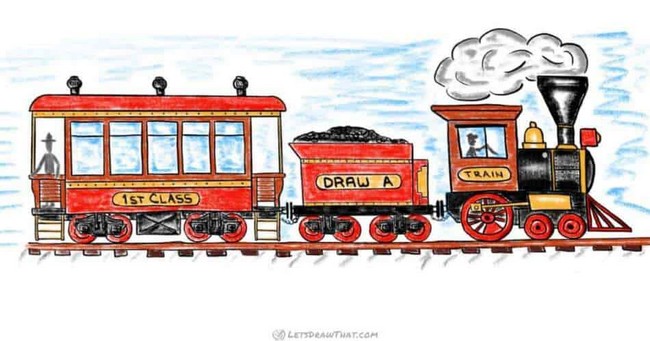 This is a step-by-step guide on how to draw a train. This easy-to-follow course will teach you how to draw one of the most beloved vehicles in the world. You will learn to draw a train with just a few simple lines. The tutorial shows step-by-step instructions so everyone can draw, even if you have never drawn anything.
Easy How To Draw A Train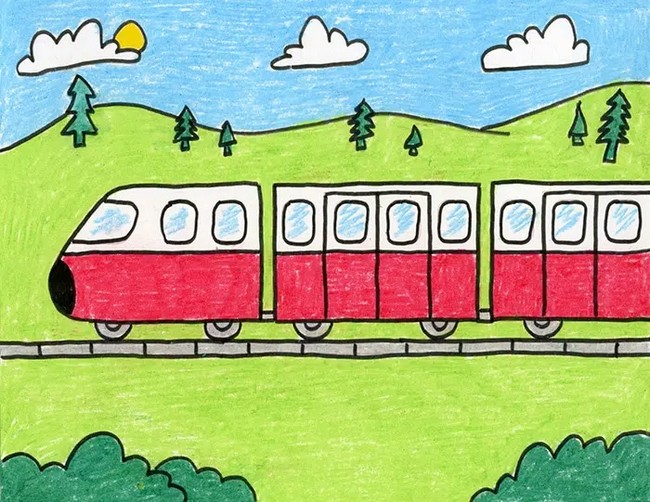 Simple tutorial to learn how to draw a train. Train Drawing is a fun, easy drawing lesson that teaches kids and adults how to draw a train using simple shapes and shading techniques. Learn how to draw a Train in just a few simple steps. It's straightforward, even if you're a beginner artist. Take the time to practice and follow along with the step-by-step instructions below, and you'll be able to create your artwork that follows this design.
How To Draw An Easy Train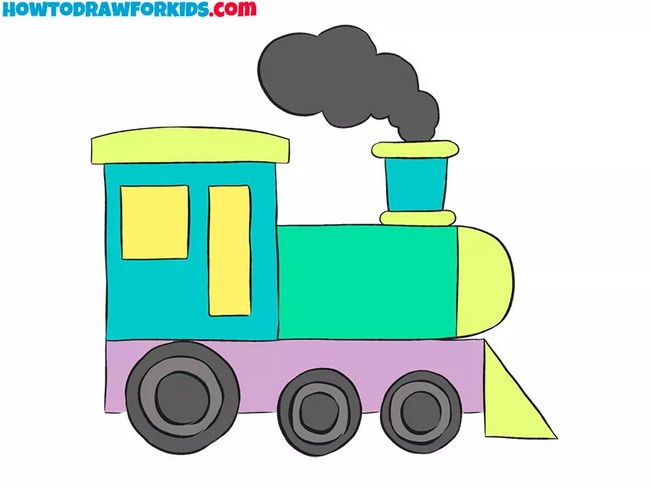 How to draw a train is pretty simple, and this tutorial will walk you through the process. Remember, practice makes perfect! Step-by-step drawing lessons that teach you how to draw trains. Learn to draw trains using simple techniques and unique methods of drawing. See detailed pictures of various trains pictures and trains in action.
Instructions On How To Draw A Train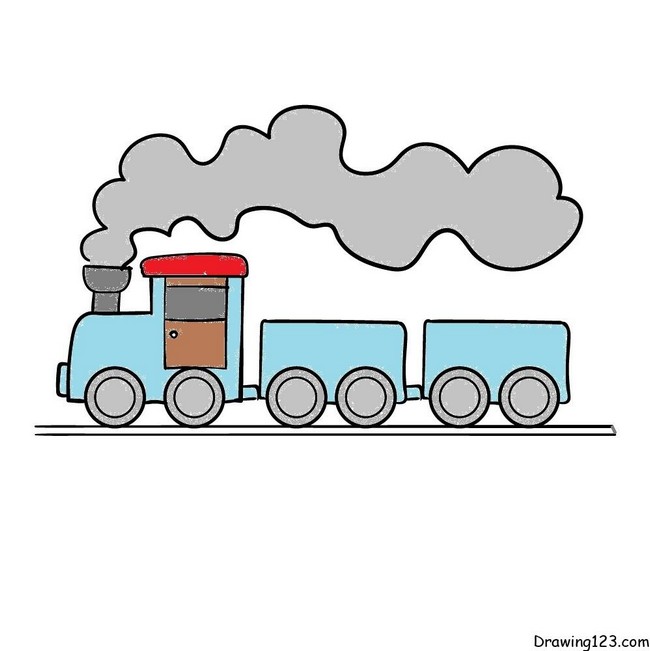 Train Drawing is an illustrated and easy-to-read guide to drawing shapes, perspective and movement in a straightforward way. It provides readers with a step-by-step process for drawing the locomotive's perspective, the relationship between each part of the train and how to convey emotion through line work.
Train Drawing Ideas In 8 Easy Steps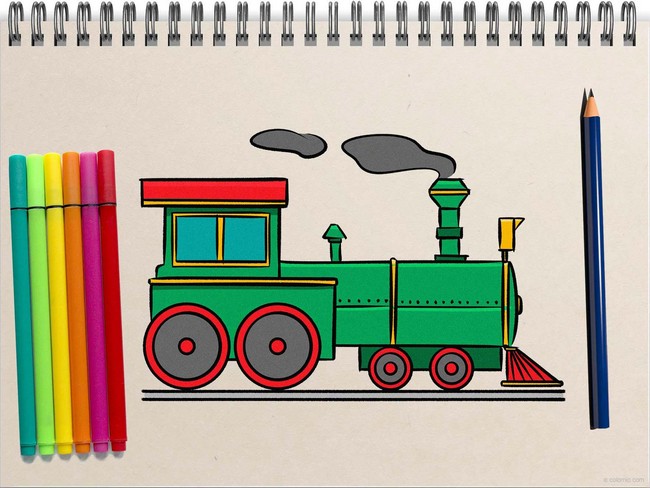 They are so much fun! Trains are a great way to travel from one place to another. Use this step-by-step guide to learn how to draw a train in 8 easy steps. Draw A Train is a great way to start your artistic journey. It's a simple process and only takes a few minutes to complete. Follow these easy steps to draw your train picture. It's fun for kids of all ages and is perfect for any train-obsessed little fan.
You can also see: Toothless Drawing Ideas
How To Draw A Train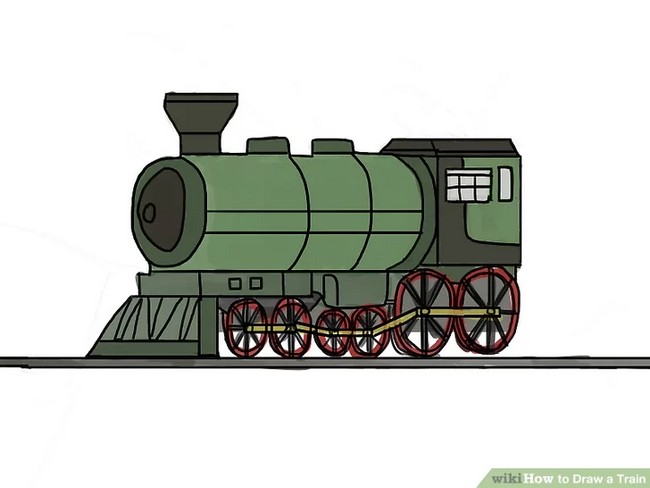 This train drawing kit is the perfect gift for any child who loves trains. It includes an easy how-to guide, markers and a sheet of stickers so kids can complete their unique train ride! Draw A Train is a learn-to-draw app for kids that makes drawing trains easy and fun. Children will learn how to draw different types of trains, like passenger trains, freight trains, steam trains and railroad cars, as they manipulate the colors of their drawings by clicking on the screen.