Creating your own candy dispenser is a great way to jazz up your candy buffet, but it's also perfect for any occasion where you're looking for a unique favor. It's something that visitors will likely admire and talk about, and it's also something that people can take home as a lasting reminder of your special event. Candy dispensers are great for any occasion and a fun way to serve sweets. below are some DIY candy dispenser ideas to add some personality to your next party or gathering.
DIY Candy Dispenser Ideas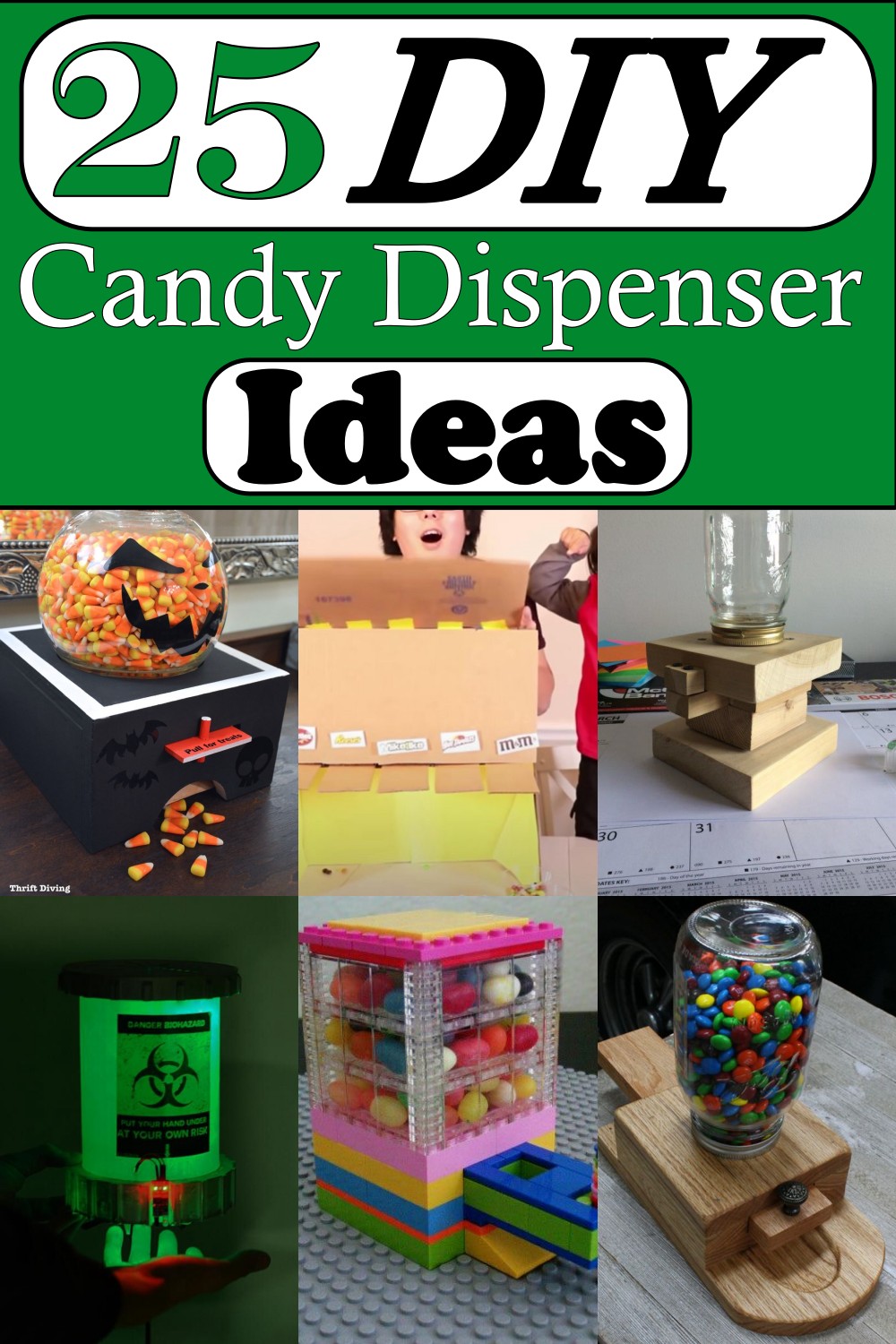 These candy dispensers are so fun! And they're great for adding some pizzazz to your home on Halloween. Have you seen these before? They're like a cross between a food dispenser and a gumball machine. Halloween is the perfect time to use one of these cute little candy dispensers in your home because they'll make the whole place feel more festive. You can buy them by spending many dollars, but why bother when you can make one instead? Here are 25 DIY candy dispenser projects that you can make yourself.
Candy dispensers make great Halloween decorations, especially for the doorway; Look at these 25 cute DIY candy dispenser ideas for Halloween or any party decor.
You Can Also See: 18 DIY Fall Baby Shower Ideas
How To Make Candy Vending Machine
This is an easy-to-build Candy Vending Machine using common and easily available materials. The structure comprises three dispensing sections, allowing different types of candy to be dispensed at a time. The DIY candy-making machine is simple to operate and fun for people of all ages. This candy vending machine is not just fun, and it's easy to make. Follow the video tutorial to build your candy mixture dispenser. You'll only need cartons, small sticks, rubber bands, and liquid gums, plus a little time to devote to this project.
Desktop Candy Dispenser
This DIY candy dispenser is from a small but thoughtful project created to spice up your workspace, study room, and kitchen. The idea of this project is to use the different kinds of candies you have lying around and make them all easily fit into one dispenser. While it may look more like an actual candy dispenser once built, it will fill your heart with excitement every time you look at it knowing that it is yours and all you own! You will need cardboard, scissors, glue or tapes, and stickers. Follow this tutorial's instructions and make your DIY candy dispenser within an hour.
How To Build Candy Dispenser
There's nothing like a good time and a bit of sugar to help kids get creative! And this DIY candy dispenser is one of those projects that keep kids entertained and learning simultaneously. You can build it using some cardboard or cartons, liquid gum (or rubber bands), and pieces of rope, string, or springs. Watch how it works in the video! With this project, you can replicate that magic at home with your DIY candy dispenser.
How To Make Gumball Candy Dispenser Machine
This DIY Gumball candy dispenser machine is all about playing with your food. You can use this to serve your guests or kids candies by placing a load in the transparent liquid and then pushing the carton buttons; Playful, clever, and oh-so-cute, this helpful gumball candy dispenser will amaze your friends and family! Kids of all ages will love the colorful gumballs that come out whenever you press a button on this fun DIY craft.
Candy Dispenser For Halloween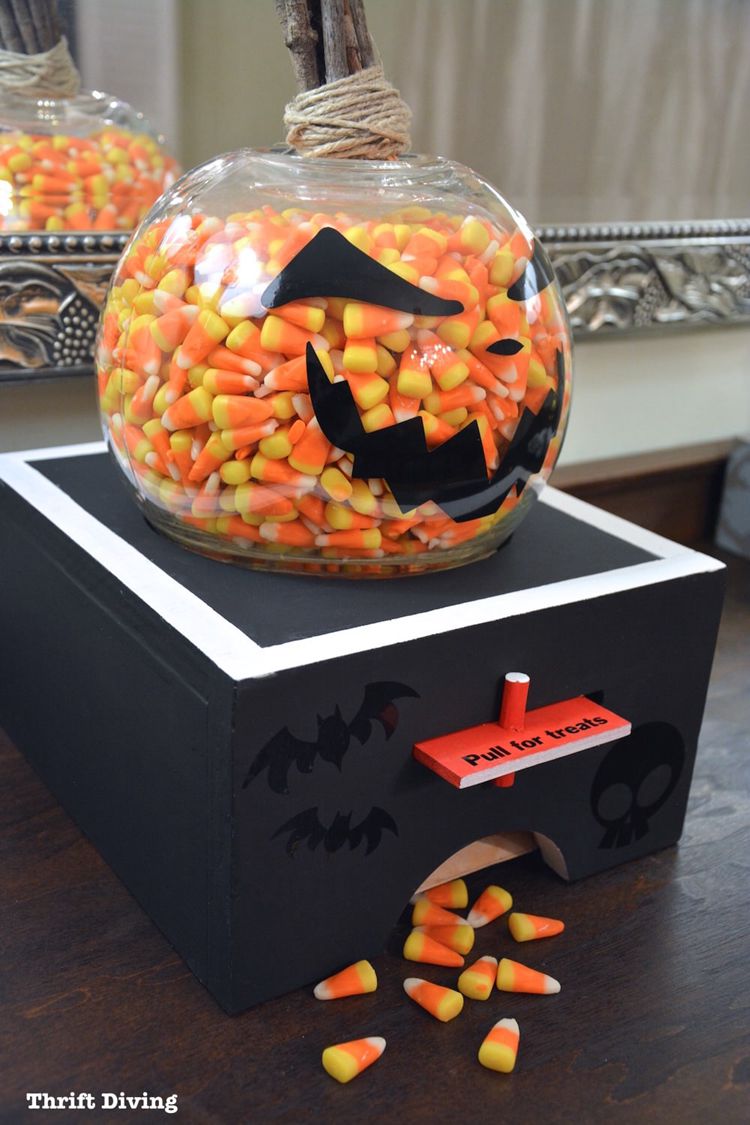 This DIY candy dispenser is easy to assemble and perfect for Halloween. You'll be upcycling an old fishbowl into a spooky, upright Halloween pumpkin. You'll need materials like plywood and power drills to create the platform and candy and vinyl to decorate. Don't forget to add kawaii eyes and mouth! It's quite easy to create; follow the instructions, and you'll have your DIY candy dispenser! This excellent Halloween project is easy to complete and will be enjoyed by all!
How To Make A Wood Candy Machine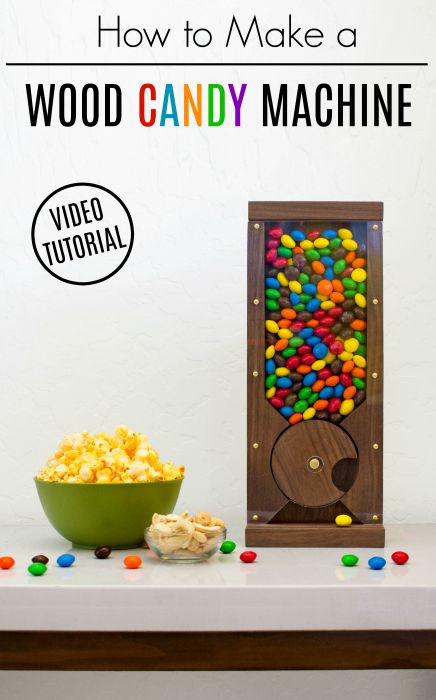 Wood candy dispensers are a great addition to any home or party. You can make your own using regular size lumber and your drill, jigsaw, and chisel. This DIY wooden candy machine is a fun project to make with your family. Enjoy the process of building it, then enjoy watching it work. It's not always easy getting the nuts on these machines, but once you get it going, it's great fun and provides hours of entertainment for kids young and old.
How To Build A Candy Machine
This candy dispenser is a fun project that kids can complete by themselves. It's also an ideal way to encourage them to do creative thinking, problem-solving, and hand-eye coordination. The entire building process of this Candy Machine can be done with cardboard, transparent plastic containers, double-layer tapes, bricks, and of course, candy. Your family and friends will love this machine. The best part is you can add your very own custom touches to it.
How To Make A Gumball Candy Machine
This gumball candy machine is a great project for parents and kids to work on together. It's a great way to recycle old soda bottles and develop your child's fine motor skills. You just need to cut the plastic bottles, remove their caps, and cut a circular hole in the top. Then, use plastic cups as bases for each bottle. Fill them with gumballs and other candies, put on the caps, and place your homemade gumball machine on a shelf or table.
How To Make Multi Candy Dispenser
You can make your own sweet treat dispenser with multiple compartments for holding candies of different types. The most satisfactory part is that it will be fun to build, and the kids will love it! Candy dispensers can also make your home more appealing, but the price is quite high. You can cut the cost by making a multi-candy dispenser yourself with the help of traditional materials. This video will teach you how to make DIY Multi Candy Dispenser with step-by-step instructions.
Candy Dispenser From Paper
This awesome DIY Candy dispenser is made out of paper, so it is easy to make and can hold just about any shape of candy you want to put in it! Materials needed include paper cups, plastic soda bottles, scissors, and candy. This could be an ideal gift for anyone that likes candy! Learn how to make this DIY paper candy dispenser by watching this video! This fun project contains detailed instructions on creating a paper cup candy dispenser that works just like the store-bought ones, but with the advantage of being able to customize it.
DIY Christmas Candy Dispenser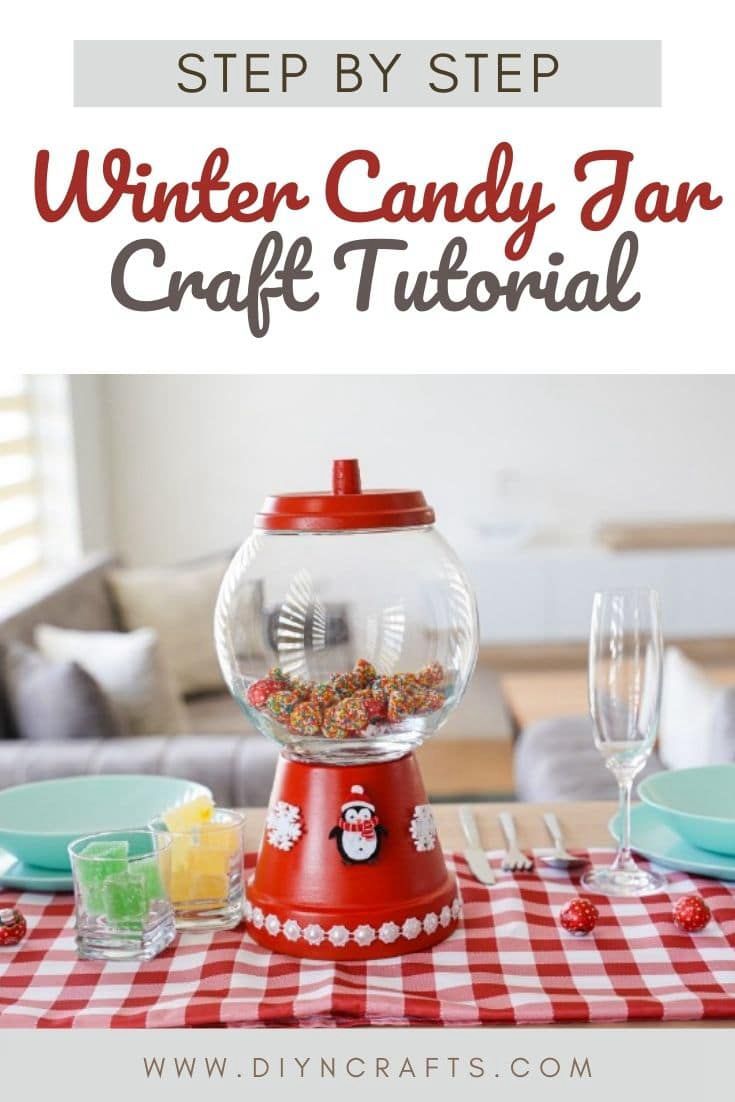 The best DIY Candy Dispenser ever! This candy dispenser will surely add some holiday cheer to your kitchen or entryway for all your Christmas needs. Using upcycling techniques, it is an easy weekend project with a cute result. The best part is that you can make one for yourself or as a gift for someone special in your life. This candy dispenser is a great upcycled craft project. It will make any entryway more inviting and add some sweet style to your outdoor space.
DIY Candy Dispenser
This easy-to-build DIY candy dispenser is not only a DIY project but also a great idea. Having a dispenser can save your money and time; not only that, but it will look amusing in your living room too. The kids could love decorating the dispenser with their stickers or drawings. Create a DIY cardboard dispenser for your favorite treats with this easy-to-follow guide. This video demonstrates using liquid glue, rubber bands, and stickers to create a candy dispenser for pennies. It's great for kids, who can help with the entire process.
How To Make A Candy Dispenser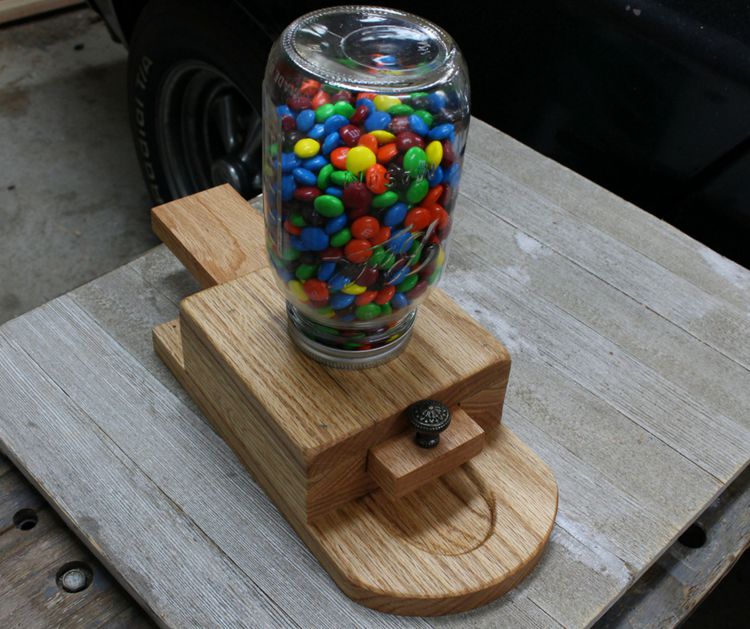 Candy dispensers are calling your name and looking better every day. If you're ready to bring some sweet treats home, or if you need a great gift idea, how about making one yourself? Making a wooden candy dispenser can be as simple (or as complicated) as you want it to be. Follow these steps to make your candy dispenser that is sure to please kids (or grandkids) of all ages. It's easy to make, so even if you don't have much experience with woodworking, you'll feel like a pro after creating this sweet treat dispenser.
DIY Simple Candy Dispenser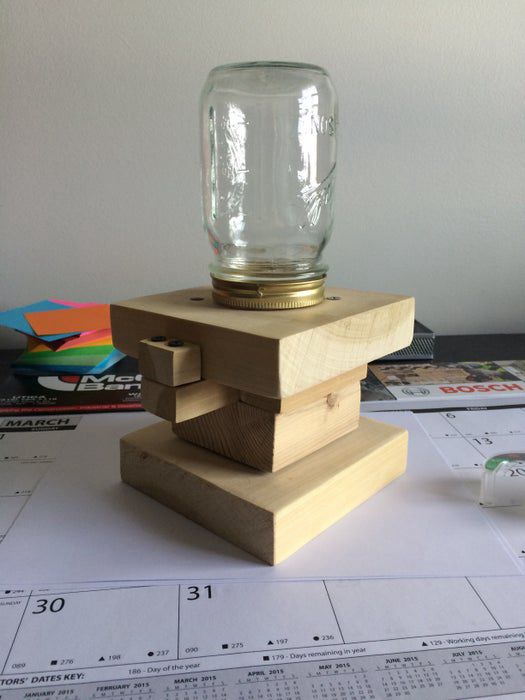 A simple DIY candy dispenser is easy to make yet looks pretty cool. It only takes a few materials and about an hour. Once you're done making the mason jar top, which serves as the base for the wood structure, get ready with your materials like plywood, drills, hammer, and nails, and follow the instructions step by step. This DIY candy dispenser makes giving sweets to your guests much easier. All you need is the materials listed below, a drill and driver, and you're ready to go!
Lego Candy Dispenser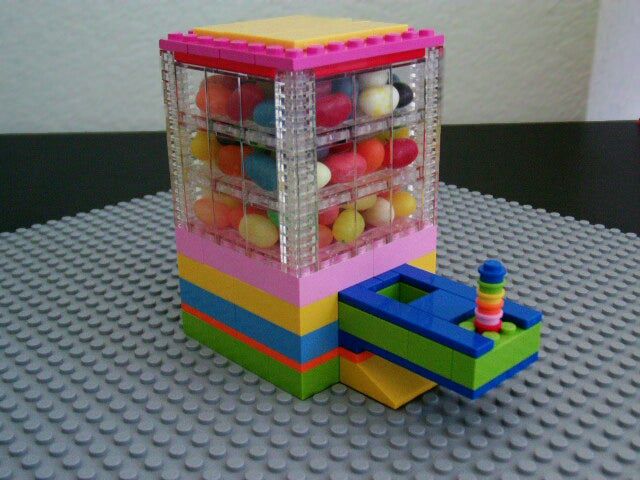 The Lego Candy Dispenser is an easy build that results in an impressive candy dispenser that's fun to use. You'll love giving your friends a sweet treat they can pull on until they get their desired piece of candy. It's powered by gravity, so there are no batteries required--just the sweet bond between you and your friends! The Lego Candy Dispenser is an elegant, simple candy dispenser made out of Lego bricks. The candy holder has a basic slider mechanism that you can easily build and modify but still creates impressive results. The below guide shows you the complete procedure.
Halloween Candy Dispenser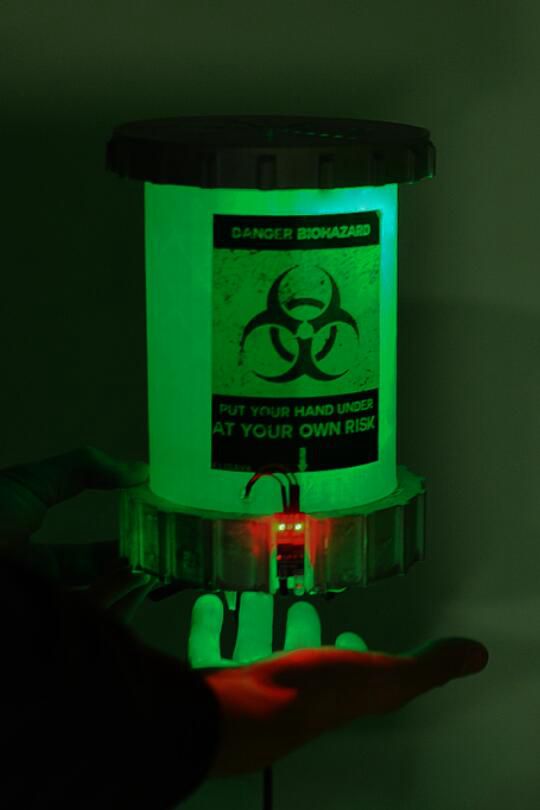 This DIY Candy Dispenser is a fun way to surprise trick-or-treaters on Halloween. The DIY candy dispenser randomly dispenses one of two flavors: Good Flavor or sour Flavor. The candy dispenser features an infrared sensor that detects when someone places their hand under the spout and then dispenses either a piece of good flavor or sour flavor, depending on which they choose. You will need to buy three servomotors, an infrared sensor, and batteries to make it functional.
Cardboard Candy Dispenser
Make your multi-candy dispenser with unique designs that fit and suit the personalities of your most loved ones! This instructable video will teach you how to make a Cardboard Candy Dispenser with five dispensers. It is durable, easy to set up, and can be used for numerous occasions such as weddings, parties, and even kids' parties. These dispensers can be made inexpensively from cardboard, liquid glue, and other arts and crafts materials, easily available at any craft store or online store.
Making A Candy Machine
This DIY candy dispenser is easy to make and uses readily available materials. To make this candy dispenser, you need a base of plywood or red oak, three magnets, and mason jars with lids. The top of the container fits over the jar, and the container can only be filled halfway to hold the right amount of candy. A nail set tool helps you secure it in place and keep it level for easy access. You can use any material or drill bit you have on hand to assemble this project. This Candy Dispenser will make your party stand out from the rest. It's perfect for weddings, birthdays, showers, and more.
How To Make A Wooden Candy Dispenser
Want to create your candy dispenser? The video shows you how to create a wooden candy dispenser. The great thing about this DIY candy dispenser is that it's made from wood, so it's natural, durable, and sturdy. The overall appearance is very similar to the real deal; however, a drawer on this unit has replaced the winker or button. This project is a fun way to store and dispense candy. You'll need some materials: plywood, a mason jar with a top, a drill, a hammer, a nail set tool, and a drawer cabinet
DIY Triple Candy Dispenser
This Triple candy dispenser offers multifunctional use. The design uses drawers to serve the candy. The dispenser is made from plywood, glass jars, drills, nails, and hammers. It can be used as a piece of furniture or as a decorative item. It is perfect for parties and events with guests. The drawer design makes this dispenser look like a high-end piece of art. The DIY Candy dispenser is simple enough for even beginners to achieve great results. A must-have for DIY lovers!
BMO Candy Dispenser
Keep candy on hand in your own BMO Candy Dispenser! This device is a mini marvel of engineering that holds candy, dispenses it out the bottom, and occasionally does a karate chop. It's a perfect addition to any countertop or desk and looks great when standing alone. The BMO Candy Dispenser is an interesting mechanism with which you can enjoy your candy. It is a must-have for any Adventure Time fan and an excellent way to get rid of unwanted Halloween candy!
Candy Dispenser Bot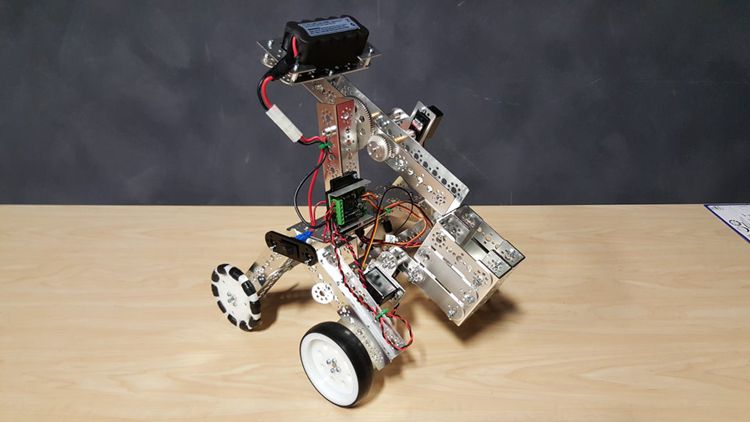 Tetrix Max is a compact, easy-to-build, and very effective Candy Dispenser Bot. It's also a great way to learn the basics of robotics. You'll need chassis, booms and electronics, gear assembly, candy payload hopper, and dispenser plate. No soldering is required! It's customizable (pick your favorite treats) and can be modified in many ways to suit your needs. You can follow the detailed tutorial here to put together your own Candy Dispenser Bot.
Lego Candy Dispenser
Make your next party a Lego-themed one with the Lego Candy Dispenser. This simple, quick, and fun project is a great DIY for all kids. The candy comes in individual fillable containers that fit inside the dispenser. Just load up, and you are ready to go! You can also use it for play dough or anything else small that fits in the containers you load inside. With the Lego Candy Dispenser, you get to eat the candy AND be creative simultaneously! Fill this up with your treats and watch your friends walk away with smiles. The only problem is you have to share the candy because they're not leaving until they've tried one piece!
Lolly Candy Dispenser
Have you ever wondered about how to make a lolly dispenser? If yes, then this is the right place for you. Making this lolly dispenser isn't easy, but using this step-by-step guide, you can build it without hassle. All the materials required to make it are easily available in the market or at home; hence, no investment is required. A great addition to your house, it will give everyone hours of enjoyment! So what are you waiting for? Go ahead and make one today!
How To Make A Candy Dispenser From Cardboard
This tutorial will guide you to make a candy dispenser from cardboard. This DIY project is easy and fun to do with kids. The materials needed are not expensive, so they can be gotten from your local store or workshop. Clips include a tutorial on how to build the box and start filling it with candy and how to attach the handles, making it easy for you to fill the dispenser with more candy. This candy dispenser project is super easy to make and looks great at any party, home, or room.