Looking for fun games to play with your kids? Why not make a puzzle game with your children using these DIY puzzle ideas below? You can find many good materials in the house like cardboard boxes and scrapbooks and use them for doing puzzles on a rainy day or even as a nice bonding time with your child. Make puzzles together with your kids to pass the time and get a little creative at the same time. Puzzle making is a great way to put your art skills to work and teach your children how artistic shapes and colors fit together.
DIY Puzzle Ideas that Kids Can Make Easily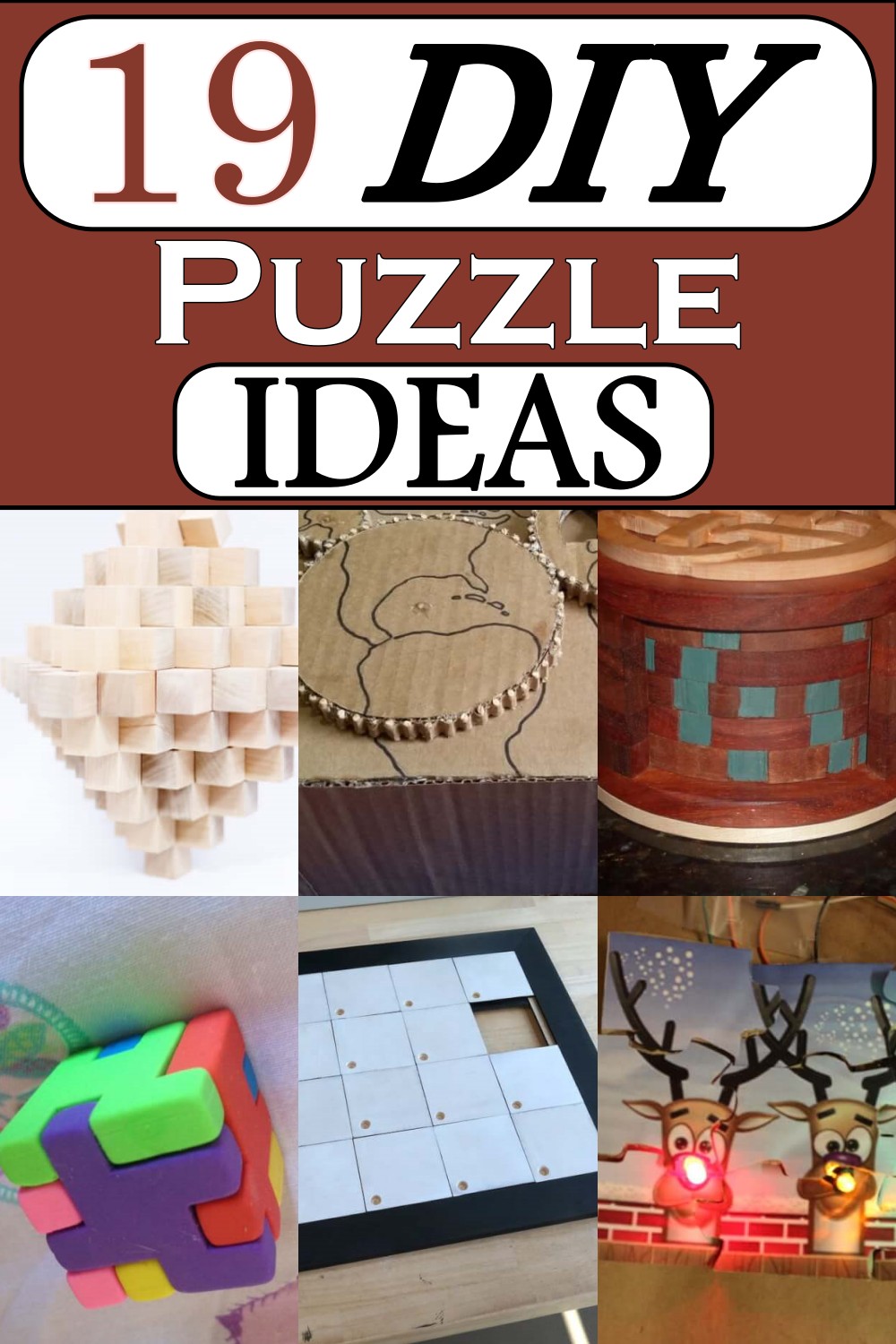 Puzzles are a terrific way to keep kids busy and entertained; They can keep kids occupied for hours on end, especially when they are allowed to use their imagination. Puzzle making is a great way to put your art skills to work and teach your children how artistic shapes and colors fit together. With these DIY puzzle ideas, your kids are sure to love creating their own puzzles. Kids will spend hours building and solving these fun DIY puzzles. Here are some DIY puzzles ideas that kids can easily make on their own.
Whether your child is a veteran builder or just beginning to explore the world of puzzles, these DIY puzzle ideas will allow them to make creative masterpieces that you can enjoy.
You Can See: 25 Free DIY Toy Box Ideas You Can Make Easily
Wooden Centrifugal Puzzle DIY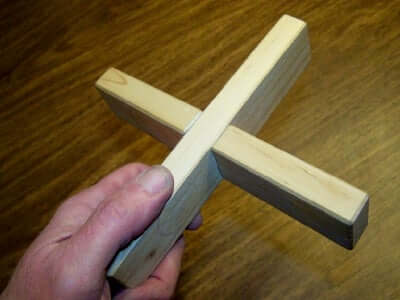 This is an excellent project for you if you want to do your own wooden puzzle. It allows you to challenge your skills and creativity. You can customize it by adding your own design or make it more challenging by adding a new twist. Get the family together and put your brain to the test with this great DIY project. All you require are basic tools and materials, and then you can enjoy hours of brain training fun with a new puzzle. Made from solid wood & non-painted, this will become one of your favorite puzzles to display in your home.
WOODEN Sliding Puzzle DIY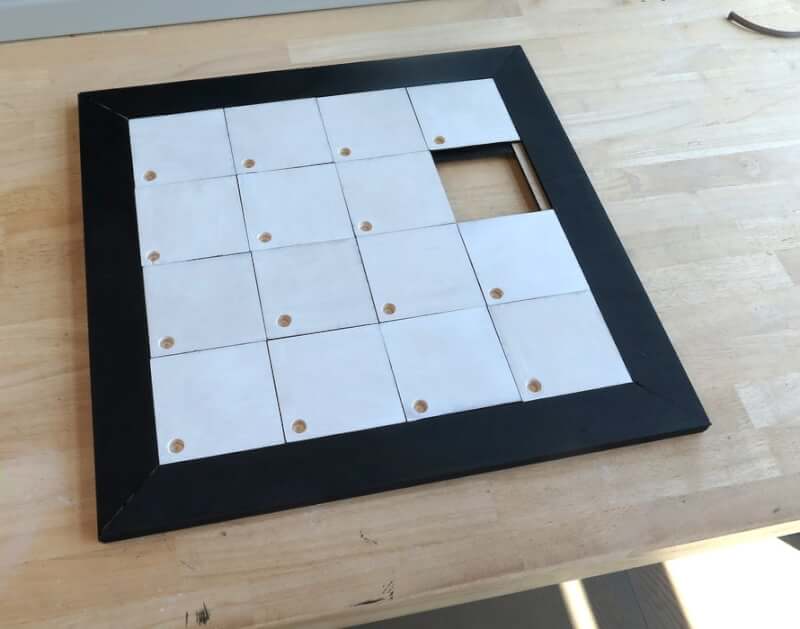 This wooden puzzle is a great way to entertain and teach children. They will have fun finding their way as they move the tiles until they piece together the picture puzzle. Children will learn spatial perception, hand-eye coordination, and concentration skills. Make your own sliding puzzle design with this set of wooden blocks and guide. You can customize the finished product by creating a logo or message using templates in the guide below or using colorful paints to customize them yourself.
Cube Eraser Puzzle DIY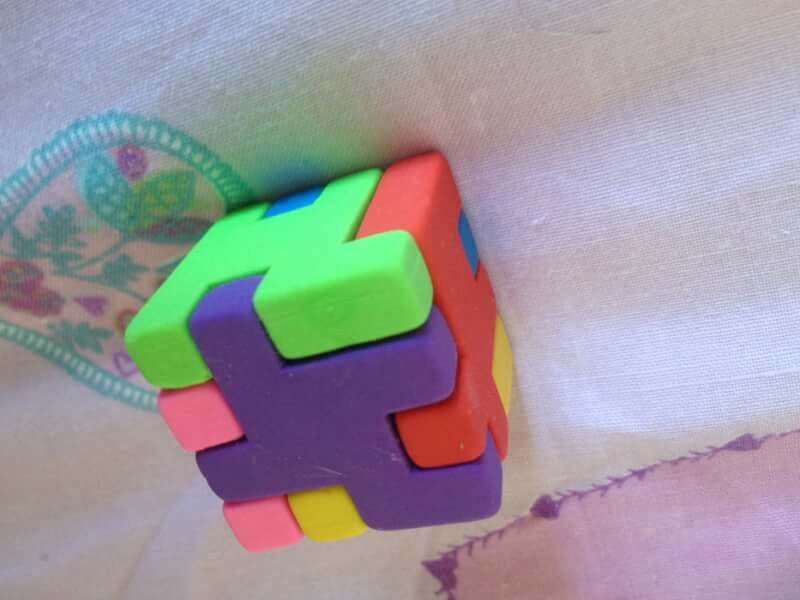 Do you love eraser cube puzzles? If so, this DIY is perfect for you. Make this easy DIY eraser cube puzzle with these little pieces that will entertain your kids for hours. This DIY is easy to make; you require eraser cube pieces and a glue gun. The set is complete when you finish assembling the puzzle; The colors and patterns look so pretty when scattered in a jar or on the table. This puzzle makes an amazing gift for your children.
Card Board Steampunk Puzzle Box DIY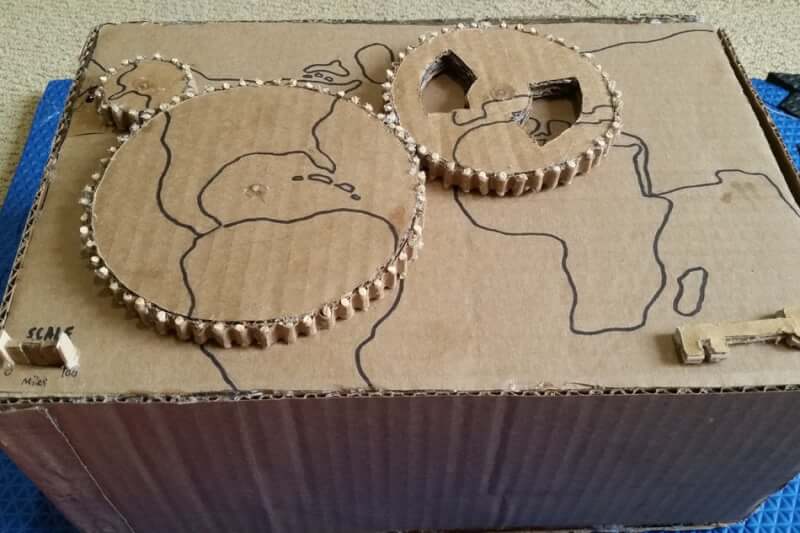 This DIY project is a great gift idea for your special ones. Kids can also get involved with this interesting project. It's easy to build, but there's a little bit of work to be done. It requires a lot of patience, so do not get discouraged if you cannot make it in one day! This DIY is an interesting project to try out. You require a cardboard cutting board, knife, hot glue gun, wood skewers, ruler, compass, pencil, hedge clippers, and a screwdriver. Use this guide to learn more!
Coaster Trivet DIY Puzzle
This DIY puzzle is a fun and easy project that you can do with your children. The Trivet is an unexpected twist on this classic. Once complete, the mystery works as a lovely piece of art in any house room! All you need is the template, glue stick, and plywood. This DIY coaster trivet puzzle is a great way to pass your time and learn something new simultaneously. Watching the above video, get the kids involved with a lot of fun learning.
DIY Jig Saw Puzzle
Pamper yourself with a relaxing and crafty project — making a jigsaw puzzle on the silhouette machine. This is a great way to spend time together, and it's easy to make as long as you have the right supplies. This is also an excellent party activity for adults and kids alike. The results are fun, unique, personalized puzzles that will always be cherished as keepsakes. The above video shows you the complete procedure.
Friendship Necklace Puzzle DIY
This DIY is unique and easy to create. This necklace is a great way for two family members or friends to share their journeys as they meet along the way. Create a custom friendship necklace with this DIY project. Simply paint your favorite design, make holes in the puzzle pieces, then attach them to a chain via push pins. The ultimate gift for friends and family! This video shows you the complete procedure.
Laser Cut Puzzle Picture DIY
This DIY project is perfect for any aspiring craft enthusiast. This picture puzzle makes for a great gift for family and friends with all the fun you can expect from a laser cutter. The materials needed are simple: spray adhesive, MDF board, picture, cloth, scissors, and masking tape. Once you have your piece of the picture cut out and attached to the MDF board, it's time to load the laser cutter program and start cutting! Laser Cut Puzzle Picture DIY is an easy-to-do but challenging project. With the help of a laser cutter, you can create a picture puzzle even from your own pictures.
Voice-activated Interactive Puzzle DIY
Are you looking for an interesting way to engage kids? A voice-activated DIY puzzle can be the perfect gift. It will remind your child of you when they are playing with it. It will also create a conversation between you as they go through the steps of making it. You can do this process; by using a picture from a magazine and a custom-made design in Photoshop or illustrator. The below guide helps you make this.
Lego Puzzle Box DIY
This puzzle box is a great way to keep your toys organized and out of sight. This project looks great on the table, in a corner, or even on the floor! The pieces are easy to find and put away when you're done playing with them. This DIY puzzle box is fun to put together and looks great when completed. You can select your own color scheme for the pieces or follow the instructions in the video to make it all. Have fun, and be creative!
DIY Tower of Hanoi Puzzle Game
This classic puzzle game can be easily made out of wood and tape. The competition aims to move all the discs from one side of the tower to another while keeping them in order. Making the tower of the Hanoi puzzle is a great activity for kids and adults alike. This intriguing game is a challenge, but once finished, you'll have a unique and beautiful piece of home decor that will last for generations.
Paper clips Puzzle DIY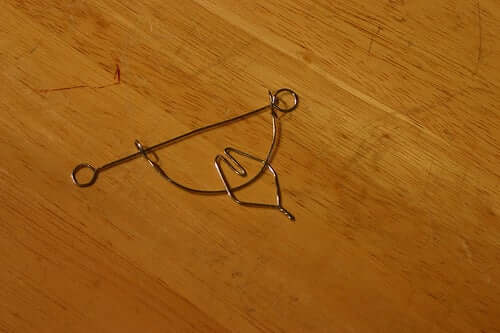 Paper clips-shaped puzzle is the mother of all mysteries. It's easy to construct and is made from a common material - paper clips. The result is always a huge smile on the faces of children who get surprised by the puzzle. It is a fast and easy DIY that you can make at home. You only need scissors, wire connecting pliers, and paper clips. This toy is best for those who want to unwind from the day's stress with their children or friends. Use this guide to learn more!
52 Piece Burr Puzzle DIY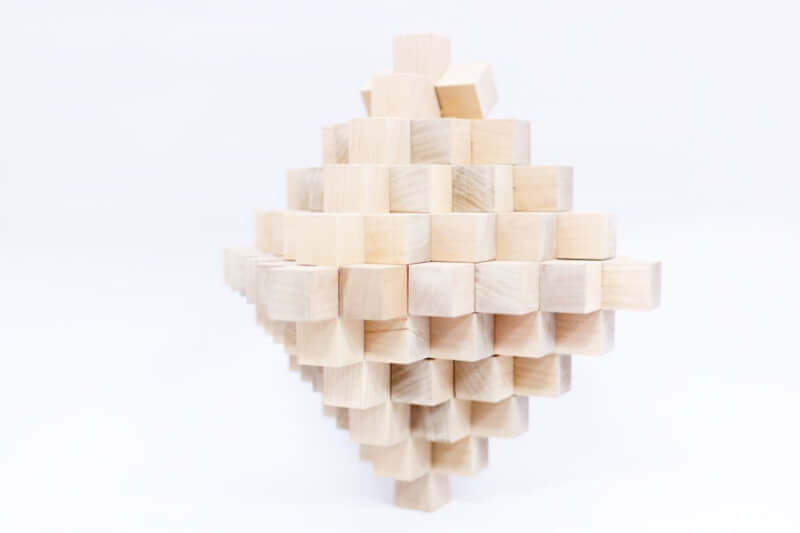 This is an easy-to-make project that requires only a few hand tools, and the results are amazing. This project has many hours of assembly time, allowing beginners to experience the craftsmanship that goes into fine furniture. There is nothing like the rewarding feeling of seeing your finished piece. Get ready for a fun and challenging puzzle! You'll need four tools, five pieces of wood, and a little patience to complete the 52-piece Burr Puzzle. This guide helps you make one!
Codex Puzzle Box DIY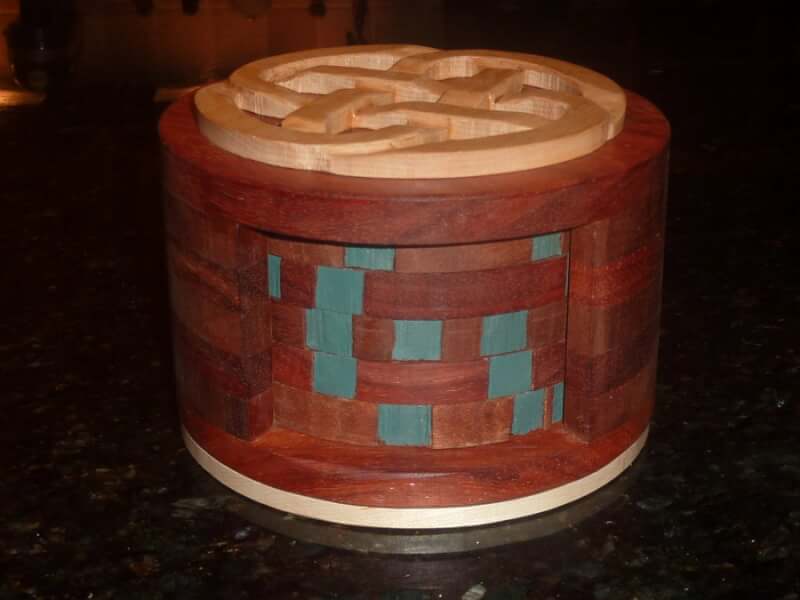 Codex Puzzle Box DIY is a fun and creative project for woodworkers. Building this puzzle box requires the same tools you use for scrolling and saw, a drill press to bore holes in the top piece and a sander to smooth out the pieces. You will learn how to build a unique puzzle box that is durable and beautiful. Instructions are provided with step-by-step instructions, photos, and online resources in the below guide.
Card Board Dinosaur Puzzle DIY
Grab your kids and get creative with this cardboard dinosaur puzzle! This preschool puzzle is a fun and educational way to learn about the world around us. It's simple to make, easy to store, and enjoyable for all ages. Construct your own dinosaur puzzle. With this kit, you can do a 3D puzzle and stitching together with your child. Together, you can create a beautiful cardboard dinosaur that will stand out from the crowd. The video shows all the procedures, including all materials required (cardboard, template, stitchery) to make your dinosaur and full instructions with images.
Piece Pen Puzzle Holder DIY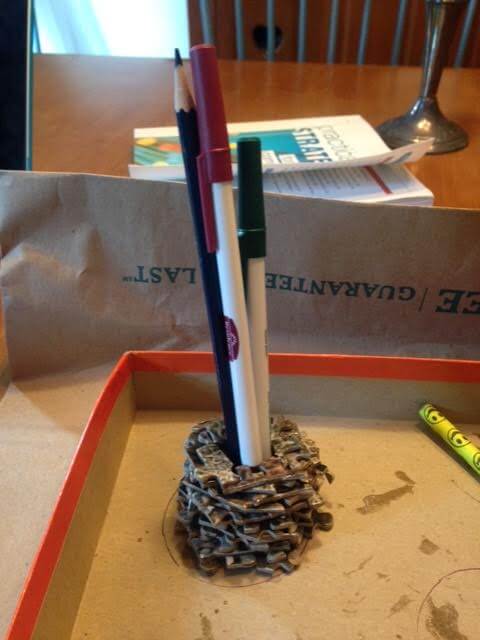 If you enjoy solving puzzles, this pen holder is for you! The kit contains all the pieces needed to create your own pen holder, which can hold multiple pens, pencils, and more when assembled. The challenge? You must solve the puzzle like a real brainteaser before you can use it! This Piece Pen Puzzle Holder is a fun DIY project to add to your desk or workspace. This piece is perfect for those who enjoy solving problems or puzzles, as it requires you to do just that.
Rope Puzzle DIY
The Rope Puzzle is a fun project for anyone interested in woodworking. You can use this puzzle to entertain or keep it for yourself! This takes about an hour or two to complete. You can create a beautiful and unique rope puzzle using this DIY kit. It requires just a few simple steps but is perfect for those who want to experiment with the design. The product can be used as decoration or as a fun activity for kids of all ages.
DIY Dolphin Puzzle
Make a fun DIY dolphin puzzle perfect for kids of all ages! This is a fun and easy project that will take you less than an hour to complete, and it looks great hanging in any child's bedroom. After making your dolphin puzzle, you can make a frame out of wood and mount it to the wall. This project is so much fun and very easy to do. Make one for yourself, for your children as a special keepsake, or make some gifts for special friends and family members. Just follow the simple steps in the video above to create this unique DIY puzzle you can enjoy on a rainy day or just as a wooden sculpture.
Concrete Cube Puzzle DIY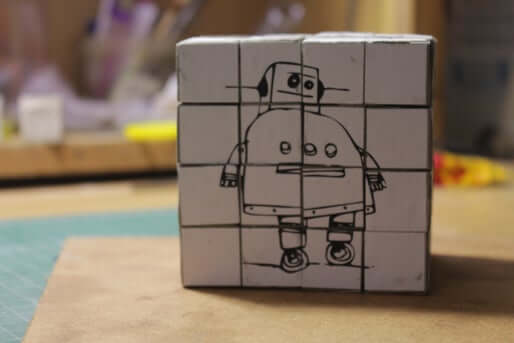 This DIY is great for newbies who want to learn how to do concrete puzzles. Mix the cement and fill the molds, then let them dry. Once they are ready, use sandpaper and a glue gun to smooth out the edges, which will help perfectly fit all of the pieces together. When you're done creating your one-of-a-kind puzzle, give it as a unique gift or display it on your bookshelf! This affordable puzzle is perfect for a DIY-loving family. Print out the pattern, cut out the pieces, glue them together, and let your kids use them to create their own concrete cubes.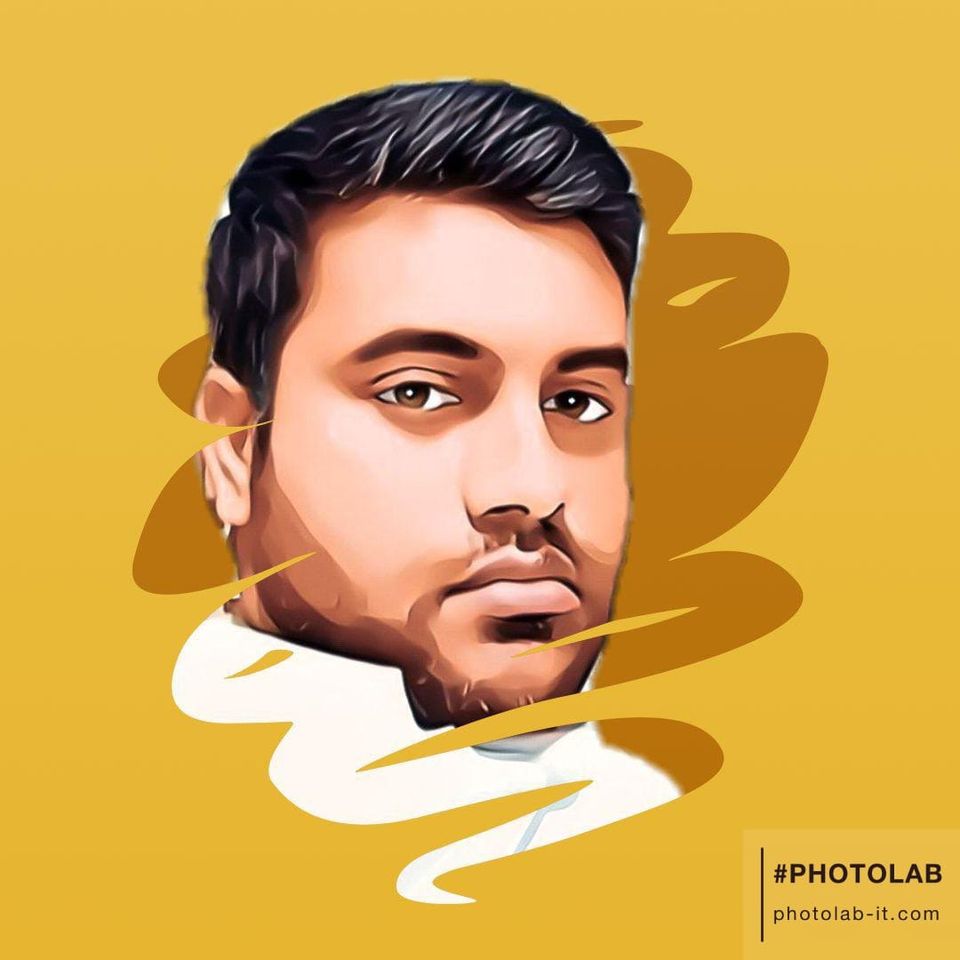 I am Raza, a crafts expert with 6 years of experience. I run this site for DIY lovers to provide the most exciting projects and ideas for your home, office, and everyday life. See More