Crochet doilies are a classic Christmas decoration that has been around for decades. They're easy to make, and you can use them as coasters on your coffee table, centerpieces on your dining room table, or even as Christmas tree ornaments! So, If you're looking for a project to keep you busy this holiday season, consider these free crochet Christmas doily patterns. This list contains five crochet Christmas doily patterns that will make any home merry and bright. From functional dishcloths and potholders to beautiful decorative table runners and motifs, these free patterns will add pizzazz to your Christmas decorating efforts.
Crochet Christmas Doily Patterns Free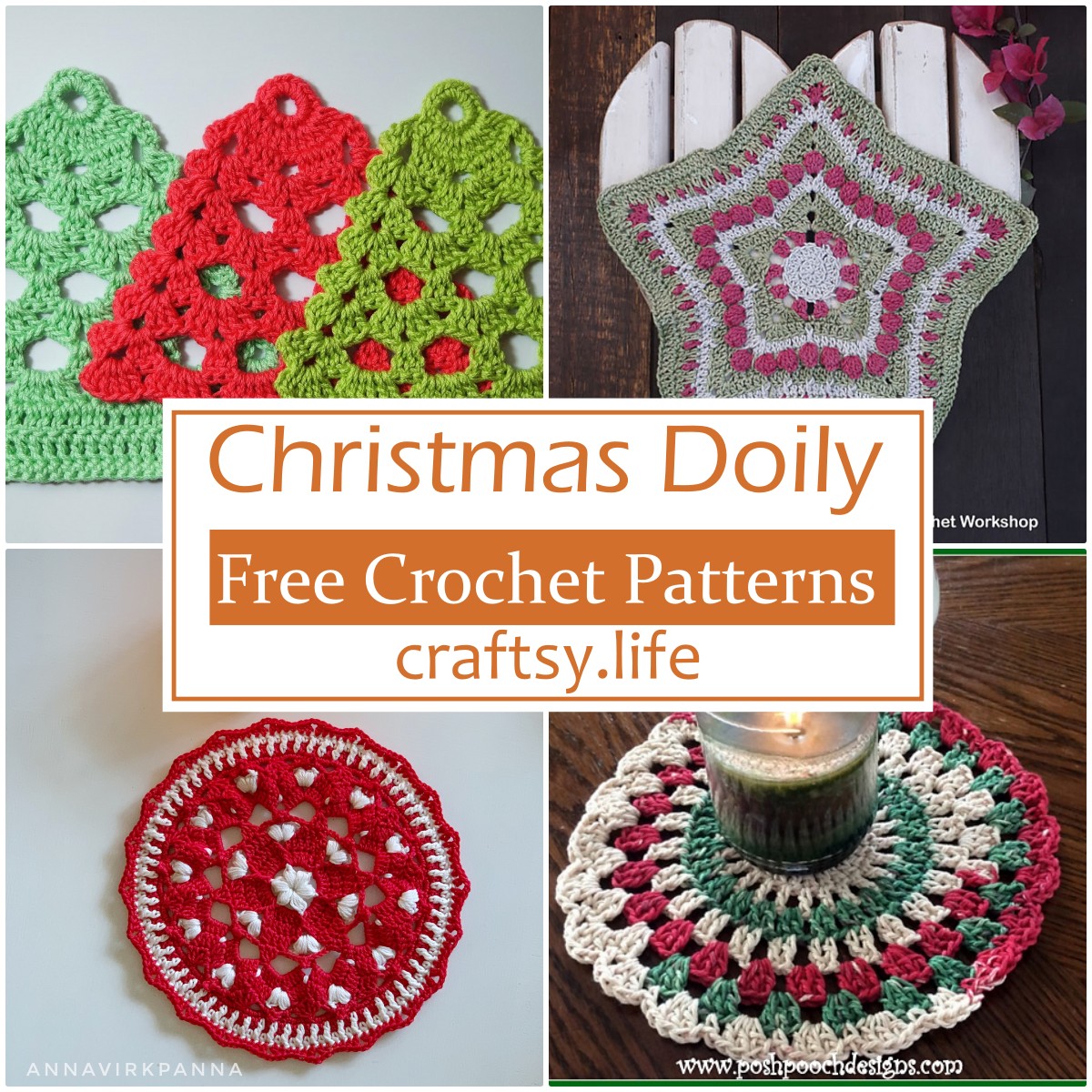 Christmas doilies can be used as decorations, but they're also functional. If you've got some holiday baking (or even just regular baking if your family likes to eat cookies with their coffee), pretty doily makes a great place to rest the hot casserole dish or pie plate. It'll keep your tablecloth from getting soiled and your baked goods from cooling too quickly. If you're looking for some patterns that will help you make crochet Christmas doilies this year, here's a roundup of five great ones!
Tips for Crochet Christmas Doily Patterns
You can use these crochet Christmas doily patterns in many different ways. You can make them into ornaments, use them as table decorations, or even hang them on the wall as an alternative to other types of wall art.
Here are some tips to help you get the most out of your crochet Christmas doily patterns:
Use felt and fabric glue to attach something sparkly at the top of each doily, so they look like snowflakes or icicles.
Make sure you use enough yarn and make it large enough to look nice but not too large that it takes up too much space in your home.
If you're making these for gifts, consider making more than one so you have some leftovers!
Country Christmas Doily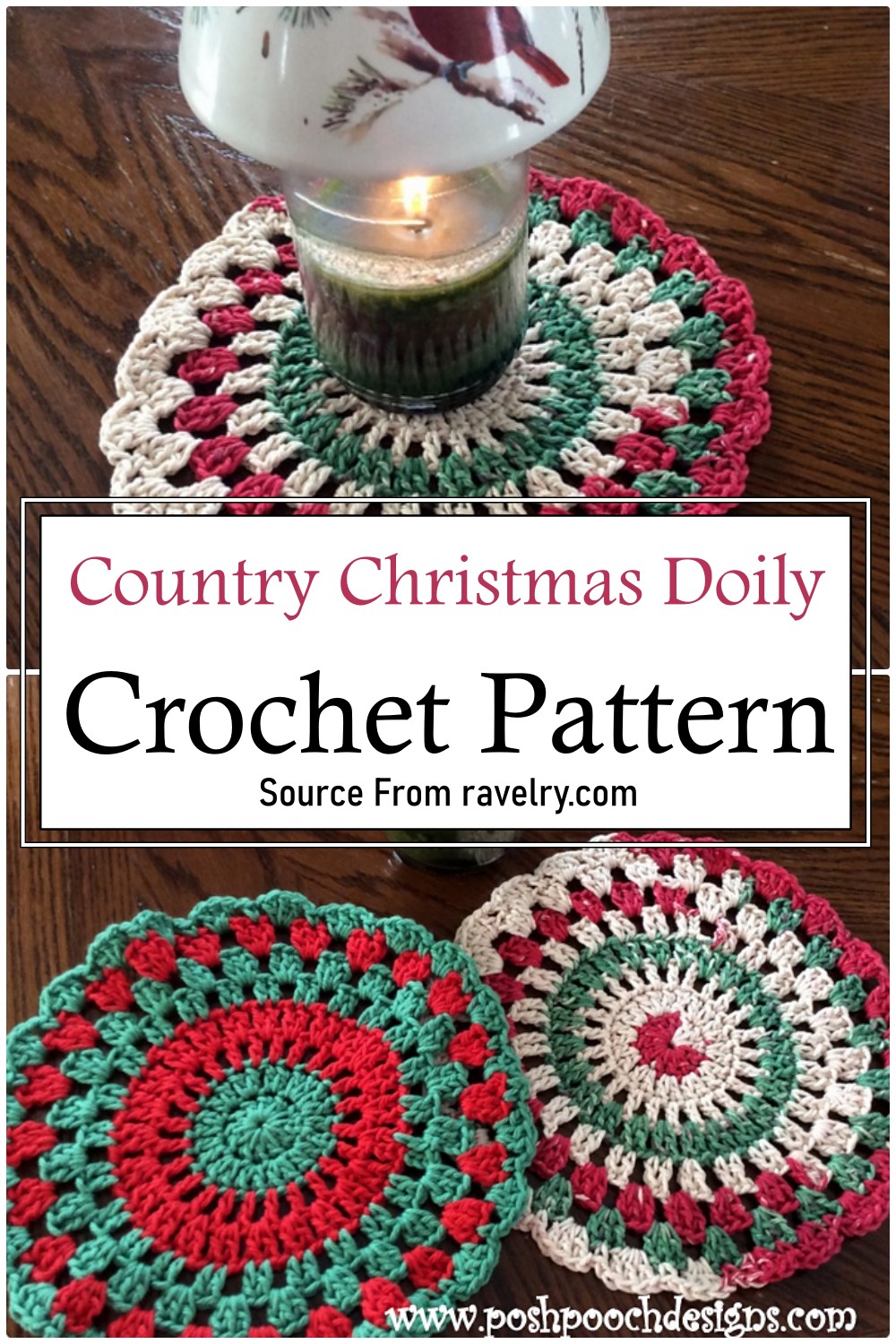 Make a beautiful doily for your home to add that extra touch of Christmas! This Country Christmas Doily pattern uses basic crochet stitches; you can make it with worsted-weight yarn. The design includes detailed instructions and photos, making creating this fun home decor project simple. For the most authentic look, use natural-colored cotton thread and make sure your stitches are loose enough to allow air to flow through the holes. This little doily has lots of texture and a beautiful look. It is perfect for your Christmas table or holiday decorations.
Wish Star Doily
This Wish Star Doily is a unique crochet Christmas decoration that is so easy to create.  The pattern uses the double crocheting technique, which makes this beautiful doily easy to crochet and comfortable to hold! The stitches used in this pattern are simple enough for a beginner. However, they will add an attractive shape to enhance your cheering Christmas tree decorations or make a beautiful gift for someone special in your life.
Christmas Tree Doily
This crochet Christmas tree doily pattern is perfect for adding a little holiday cheer to any coffee table or a mantle piece. This crochet pattern will guide you step-by-step through creating a doily that features a Christmas tree surrounded by snowflakes. The design includes instructions for making this doily in different sizes and joining rounds. You can make this crochet pattern in no time, and it is perfect for giving away as a present to those who enjoy crochet crafts.
Christmas Fling Mandala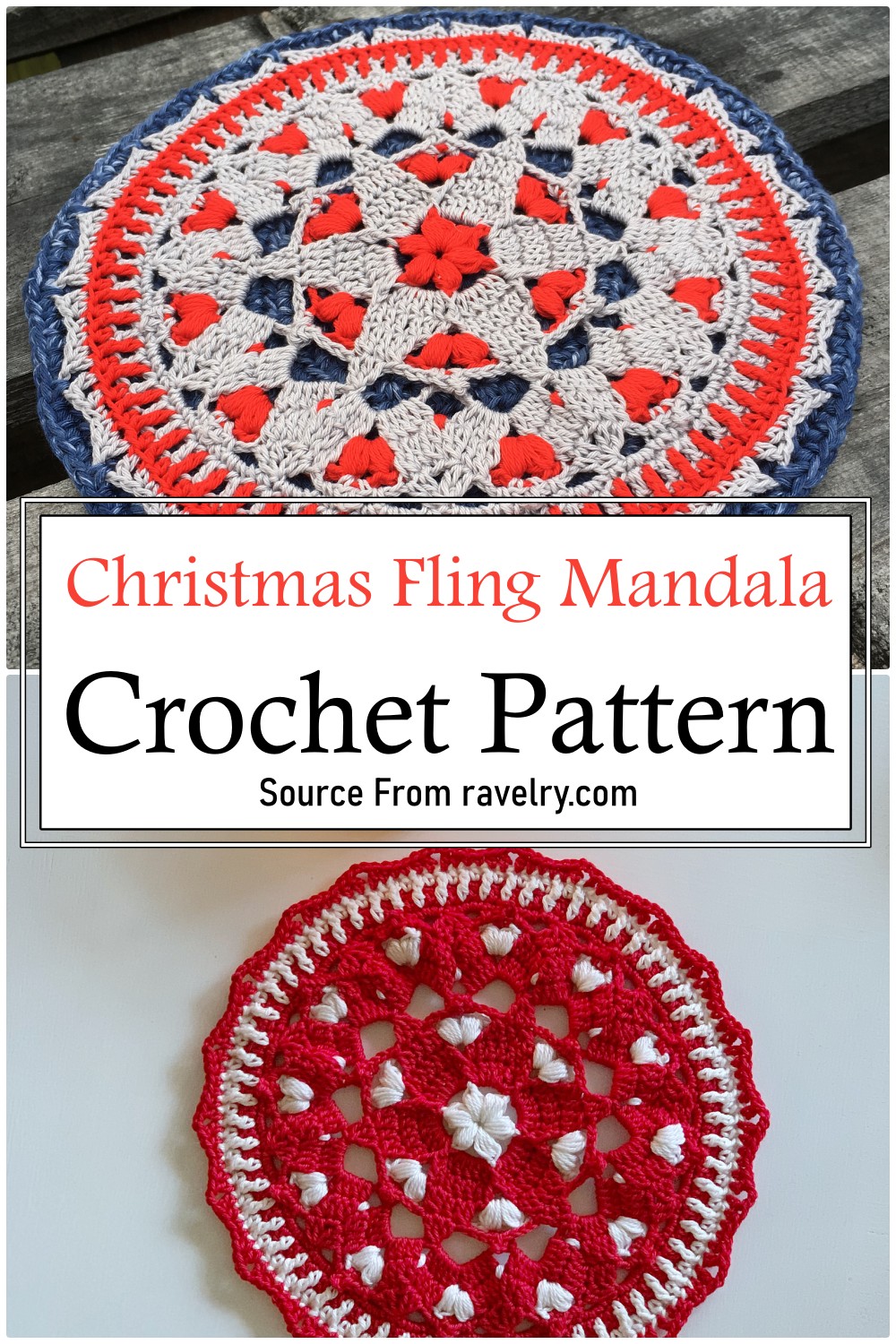 Christmas Fling Mandala is a beautiful crochet pattern for those who love to create with yarn and hook. This Mandala has been crocheted with DK weight yarn at a 3.00 mm hook size. This is a unique and fun crochet pattern for everyone. Great for beginners who have never tried working with crochet graphs and charted instructions! Crochet graphs can be seen clearly, making the Mandala quickly and easily. This circular crochet motif pattern would be great for table runners and placemats.
Crochet Christmas Peace Doily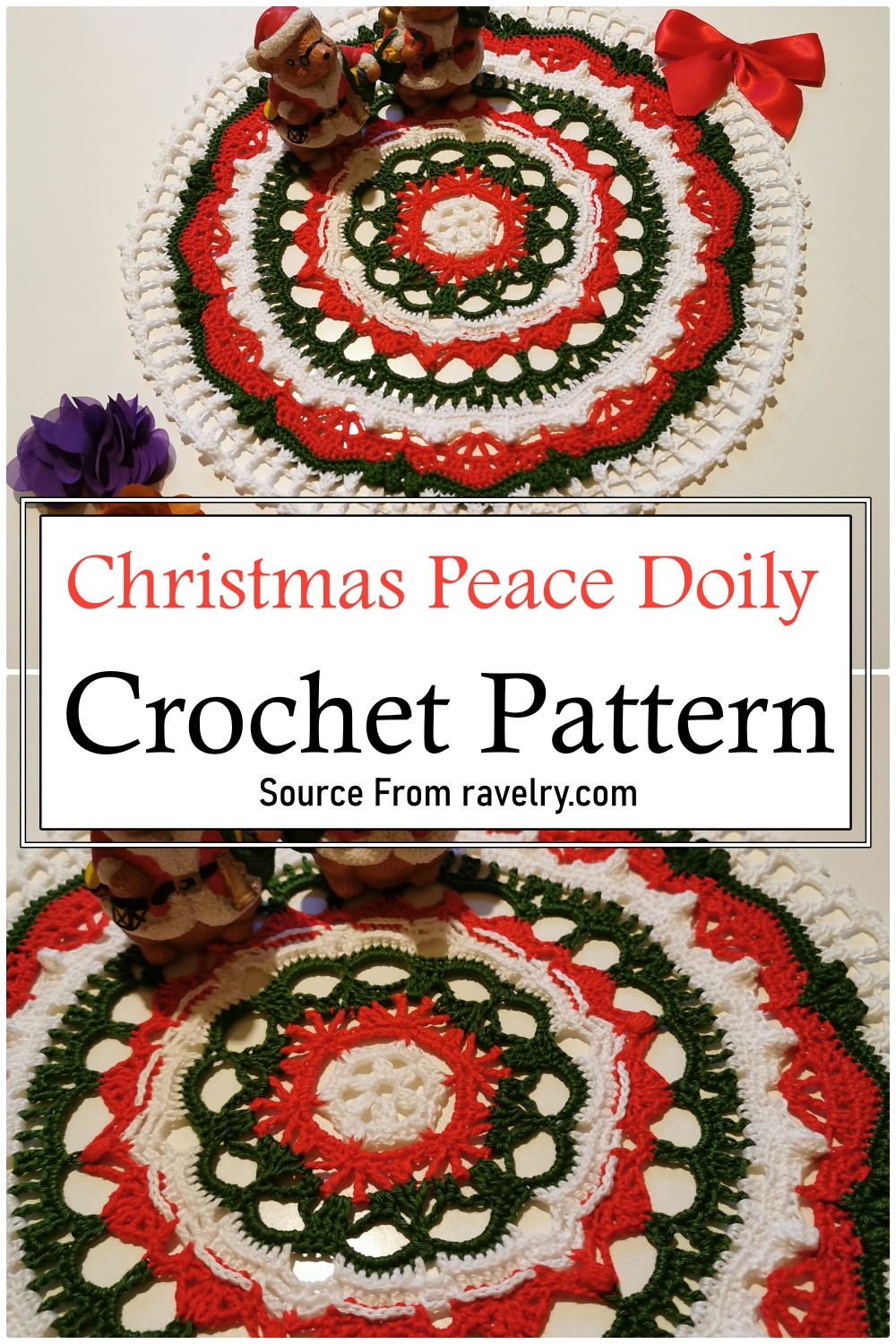 This is a fun and easy crochet Christmas Doily Pattern. This Christmas Peace Doily pattern is best suited for someone who knows various stitches and their variations, color changes, and working with multiple colors at once. It's a med-difficulty pattern, but the variation in each round keeps it exciting and fun to crochet. In each round, there are different stitches. The project will keep you creative and entertained over the Christmas Holiday! It's perfect for table decoration this holiday season!