Everyone knows the best way to keep a baby clean is to ensure their clothes are always freshly laundered. But sometimes, you want something quick and easy—a last-minute solution for a mess that just happened. Crochet bibs are the perfect answer. You can easily add spice to your baby's wardrobe with this 6 stylish crochet baby bib patterns collection. Cute, stylish, and oh-so-fun to wear, these bibs are sure to be a favorite! Crocheting a baby bib is one of the most popular projects for crochet enthusiasts and beginners.
Best Crochet Baby Bib Patterns

This collection of 6 crochet baby bib patterns can be made to fit newborns through toddlers, keeping your little one's clothing protected from drool, spilled juice, and much more. As with any other pattern, it's best to use a yarn that is easy to clean since you will frequently place the finished product under water. These adorable accessories, crocheted in cotton yarns and embellished with buttons, can be whipped up in a couple of hours and will keep your little one's clothing from getting stained and soiled. And, because these free crochet patterns range from classic to modern, you can choose one that fits your personality—from an old-fashioned all-white bib to a colorful, pieced bib with flowers. All you need is some yarn and a hook!
See More: 30 Free Crochet Baby Booties Patterns
Benefits Of Crocheting Baby Bib Patterns
Crocheting baby bib patterns is a great way to make your own gifts for babies. You may also find it a wonderful way to spend time with your children and grandchildren. The following are some of the benefits of crocheting baby bib patterns:
Baby Bib Patterns Are Easy To Make: Baby bibs are easy to make with crochet hooks and yarn. You can crochet them in different colors and shapes, depending on what you want your baby to wear.
Crochet Hooks Can Be Used For Other Projects: If you are looking for something else to do with your crochet hooks besides making baby bibs, they are also ideal for making other projects such as hats, scarves, beanies, and more! You can even hook up some blankets or afghans using these tools!
They Are Eco-Friendly: Crocheting baby bib patterns are eco-friendly because they do not require much material or energy to create them. They can be made from old clothing that no longer fits into other clothing items.
Criss-cross Baby Bib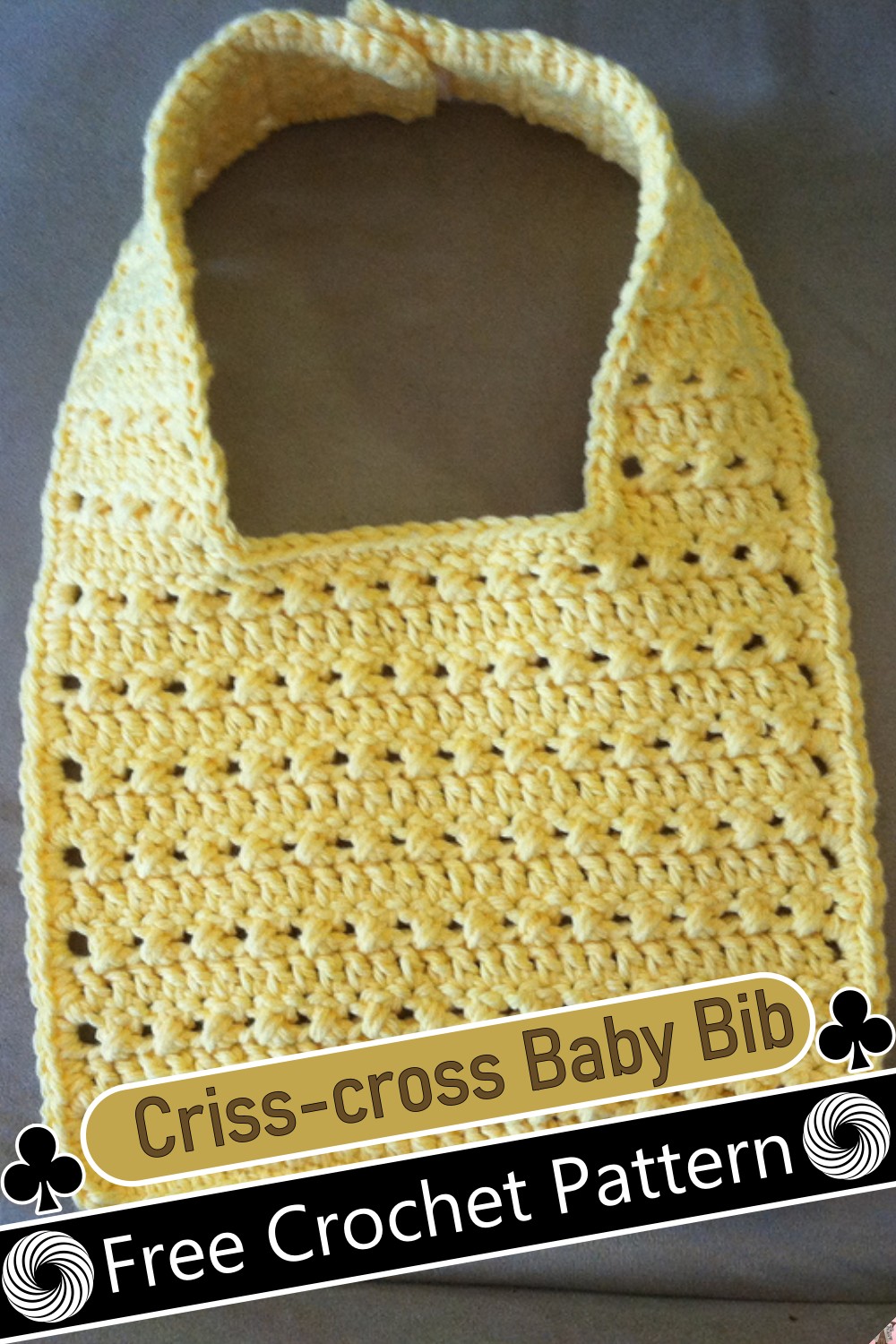 Keep your little one stylishly covered with a handmade Criss-cross baby bib. Fun, Crochet Criss-cross Baby Bib is quick and easy to crochet and makes a great gift for new baby girls, boys and twins too! This bib will be the talk of the baby shower! Great handmade holiday gifts for your friends, family member, or even yourself - you deserve it!!
Watermelon Baby Bib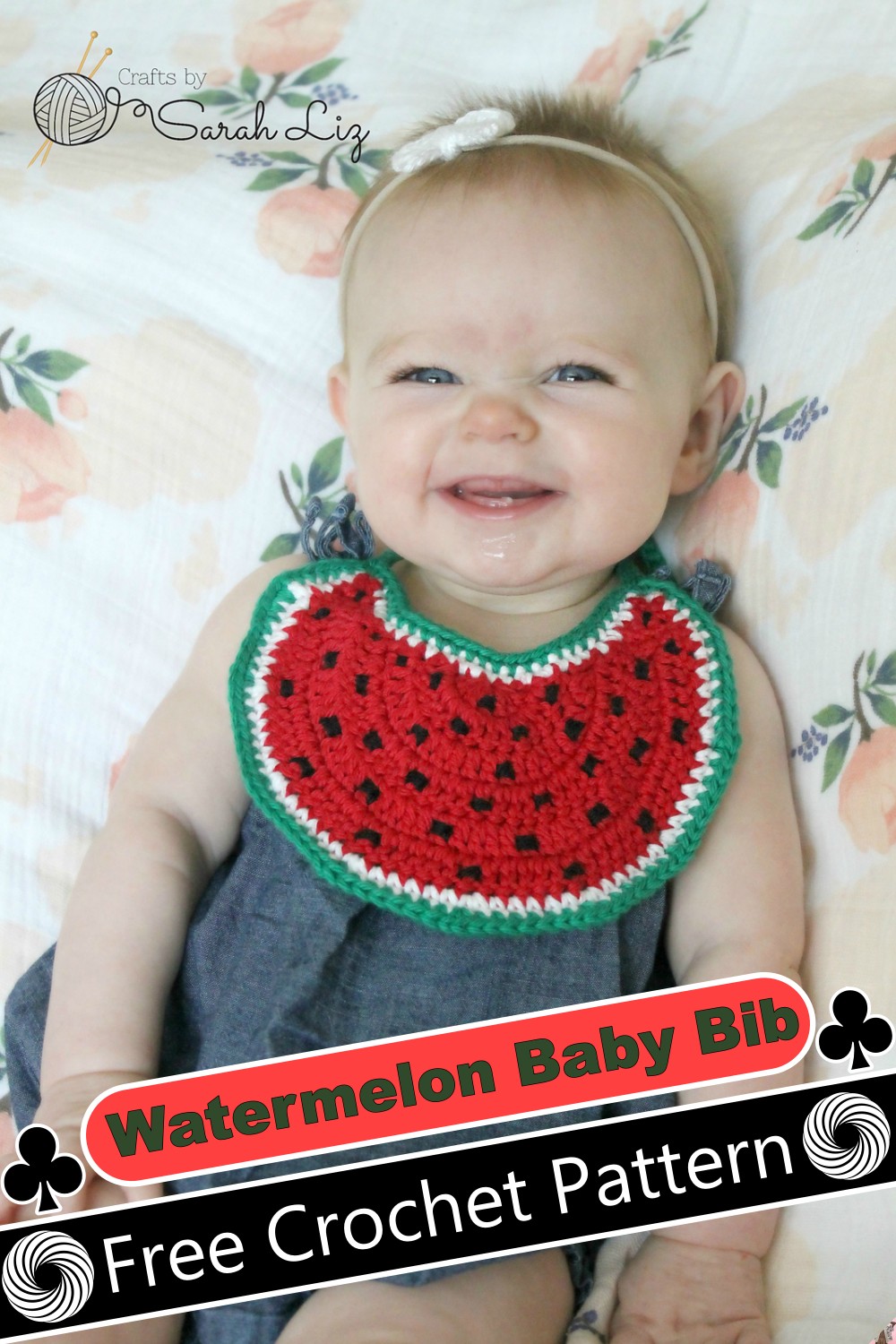 Strawberries and watermelon are delicious, so why not make a crochet watermelon baby bib to complete your little one's overall look? This is the perfect project for anyone that likes making things by hand. A pretty and stylish bib for your sweet baby girl. The watermelon-inspired print is sure to make any outfit pop. This sweet watermelon baby bib is one of our favorites! It will keep your little one's clothes dry and clean while eating or look cute with their outfit.
Classic Baby Bib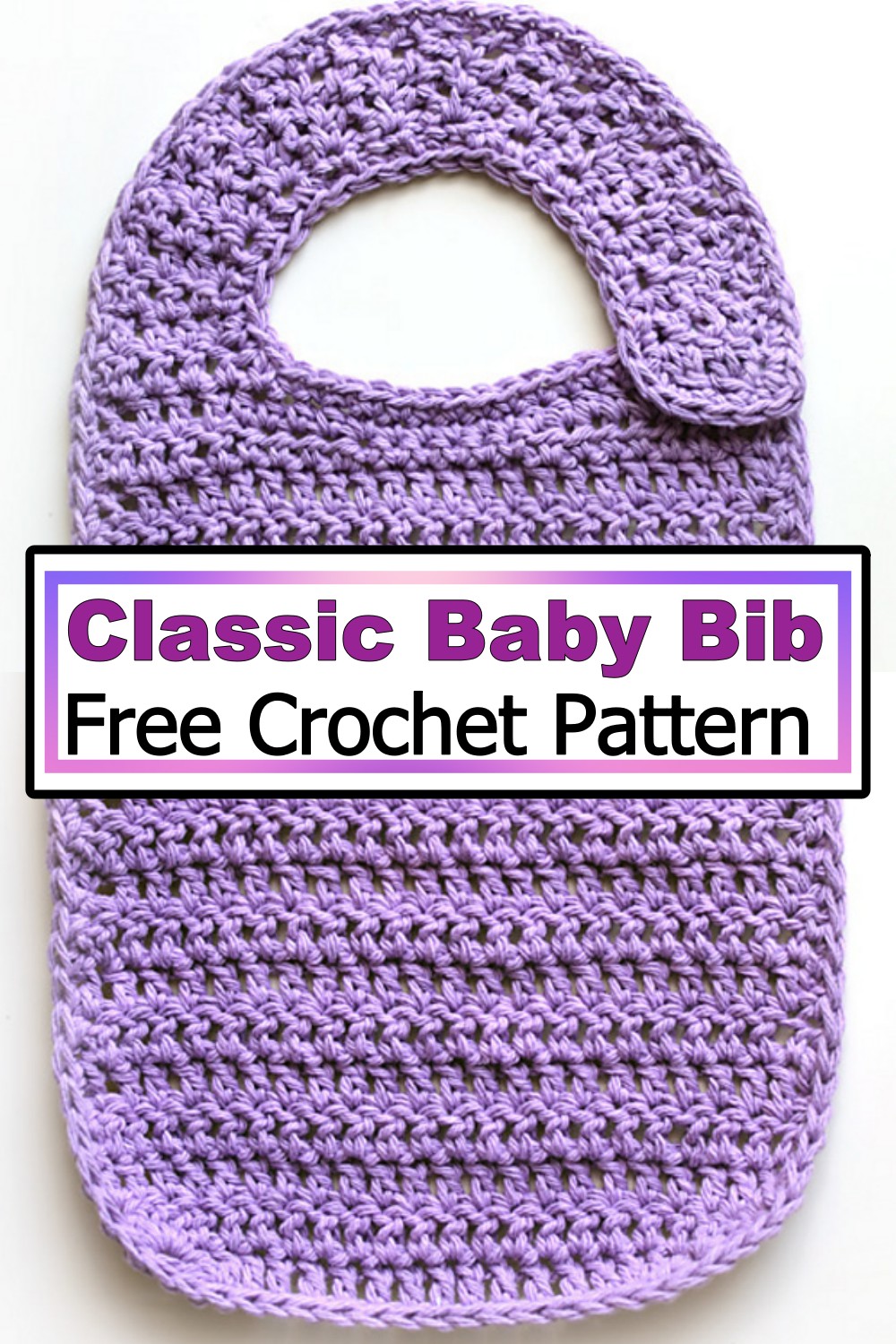 Let your baby enjoy a comfortable dining experience with this classic crochet bib. It features an absorbent cotton terry cloth with a waterproof lining and is easy to clean with a machine wash. Crafted from soft cotton terry, the Crochet Classic Baby Bib is the perfect accessory for any occasion. A modern take on a classic shape, this bib has a terry loop fastening for easy positioning and removal as the baby grows. This adorable bib is both stylish and functional. This is a great way to repurpose old tees!
Baby Bandana Bib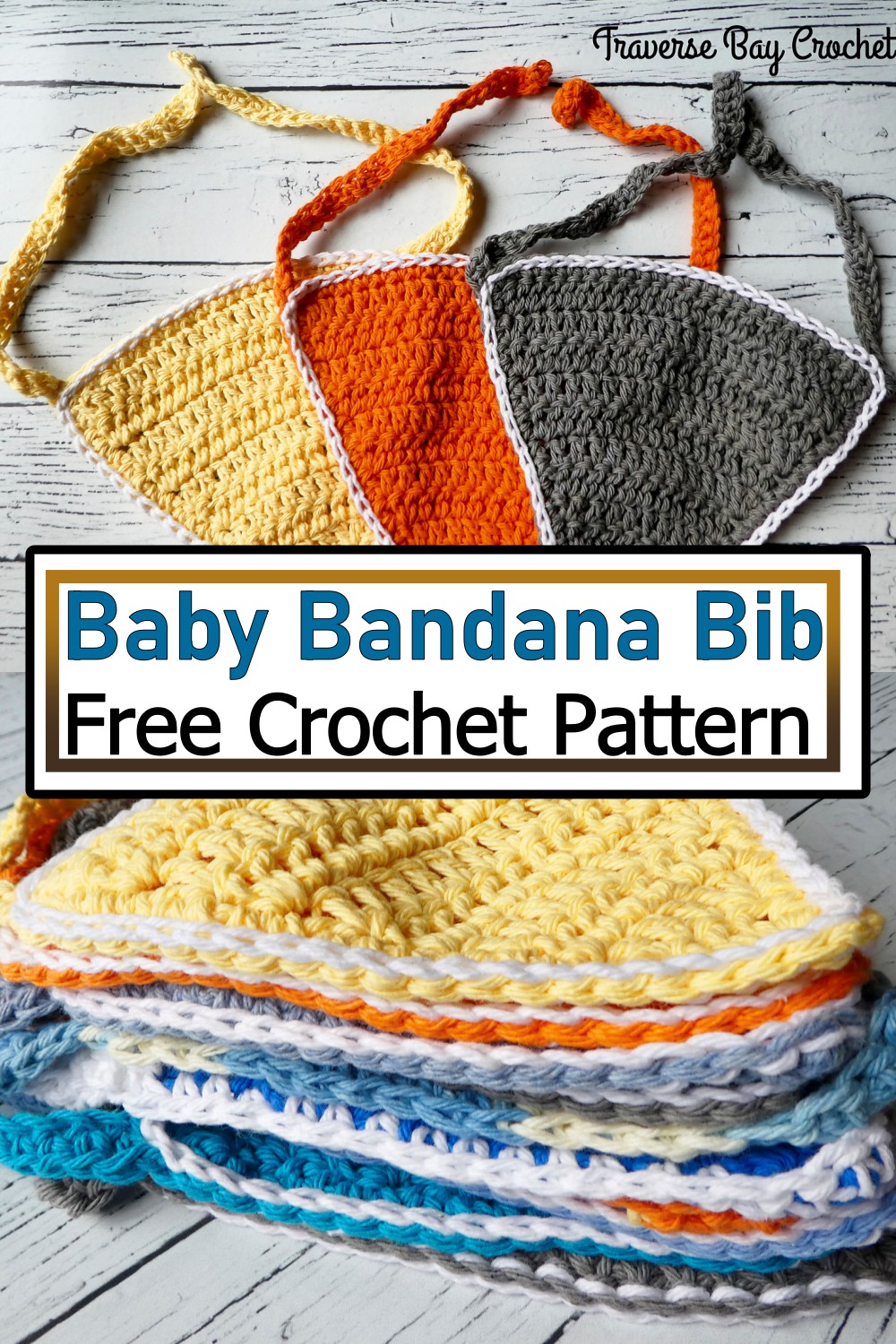 Soft and absorbent, this baby bandana bib features a unique design that can be adjusted to fit any baby. It's easy to make, too! These crochet bandana bibs are a versatile and fun addition to their wardrobe! These bibs are great for droolers, teething, and nursing. There's a pocket in front to store burp cloths or other goodies. Crocheting has never been so easy, even for beginners! The pattern is very simple and easy to follow. Great gift idea!
Sweet Pea Dribble Bib
Protect your baby's clothing with the Sweet Pea Dribble Bib, handmade in soft and lightweight 100% cotton. This Sweet Pea dribble bib is the perfect accessory for any outfit. Made in soft cotton, it's machine washable and features a hippy flower print on one side with crochet trim and a sweet pea flower applique on the other. Not only is it functional, but it makes a great gift too!
Blossom Bib
This crochet bib is a soft and practical addition to a baby's wardrobe. A stylish crocheted fastener sits at the back, keeping it securely in place. These adorable crochet bibs are perfect for the little ones in your life. With a thick, durable strap and a waterproof lining, this necklace is sure to keep anything from getting on their clothes. The soft yarn and bright colors will look great on any child, making it a gift any kid would love.