10 Crochet Diaper Cover Patterns For Baby
Crochet diaper cover patterns are great for the baby shower or a baby gift. Crocheted diaper covers are advantageous over store-bought ones because they can be easily adjusted to fit almost any diaper size. They are also warm, soft, and stretchy, so they are comfortable to wear and effective at containing leaks. Diaper covers come in handy when you have baby clothes that you would like to be able to use with various diapers. They also make it easy for your child to dress independently and look adorable!
Free Crochet Diaper Cover Patterns

Crocheting a pattern for a diaper cover is a great way to practice your skills, and it's really easy. With the right fit, you can make your own custom design. Crochet diaper covers are usually made of cotton or acrylic yarn. They're then lined with fleece, which helps keep the baby's bottom dry, a good thing if you plan to go out in public. Depending on the pattern, you may be able to make it into a gown or dress for your little one. There are plenty of patterns that you can make by hand, which is a great way to get some practical experience in working with easy material.
Benefits Of Crocheting Diaper Cover Patterns
Crocheting diaper covers are a great way to recycle old baby items, add a personal touch to an otherwise boring garment, and ensure that your baby's bum is always covered.
It's cheap: You can make one for under $5.00. (This includes the price of yarn.)
They're easy: If you know how to single crochet, double crochet, half double crochet, and slip stitch, you can make this diaper cover!
It's washable: You don't have to spend money on special "washable" diapers that cost more than regular ones. Throw them in with your regular laundry load and let them air dry on the clothesline or in your dryer.
Crochet Bear Hat and Diaper Cover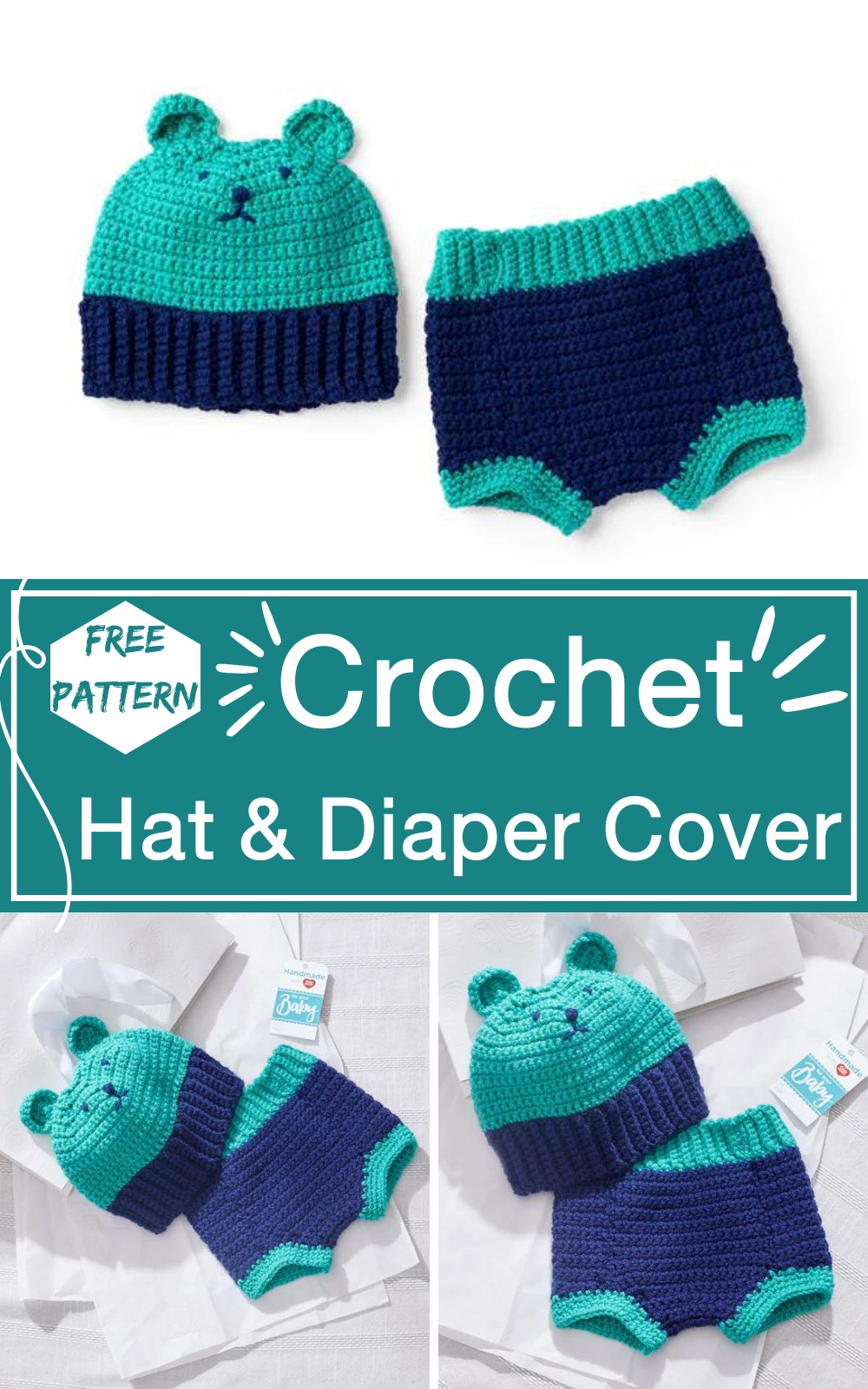 Present your little one with a cute, cozy outfit, perfect for capturing special memories. Made from Red Heart Baby yarn, which is gentle on baby's skin, it softly envelops your little one like a cloud. Its two-toned matching colors create a charming visual, ideal for photoshoots and special events. For an added touch of fun and uniqueness, consider including an optional embroidered bear face on the outfit.
The Parker Diaper Cover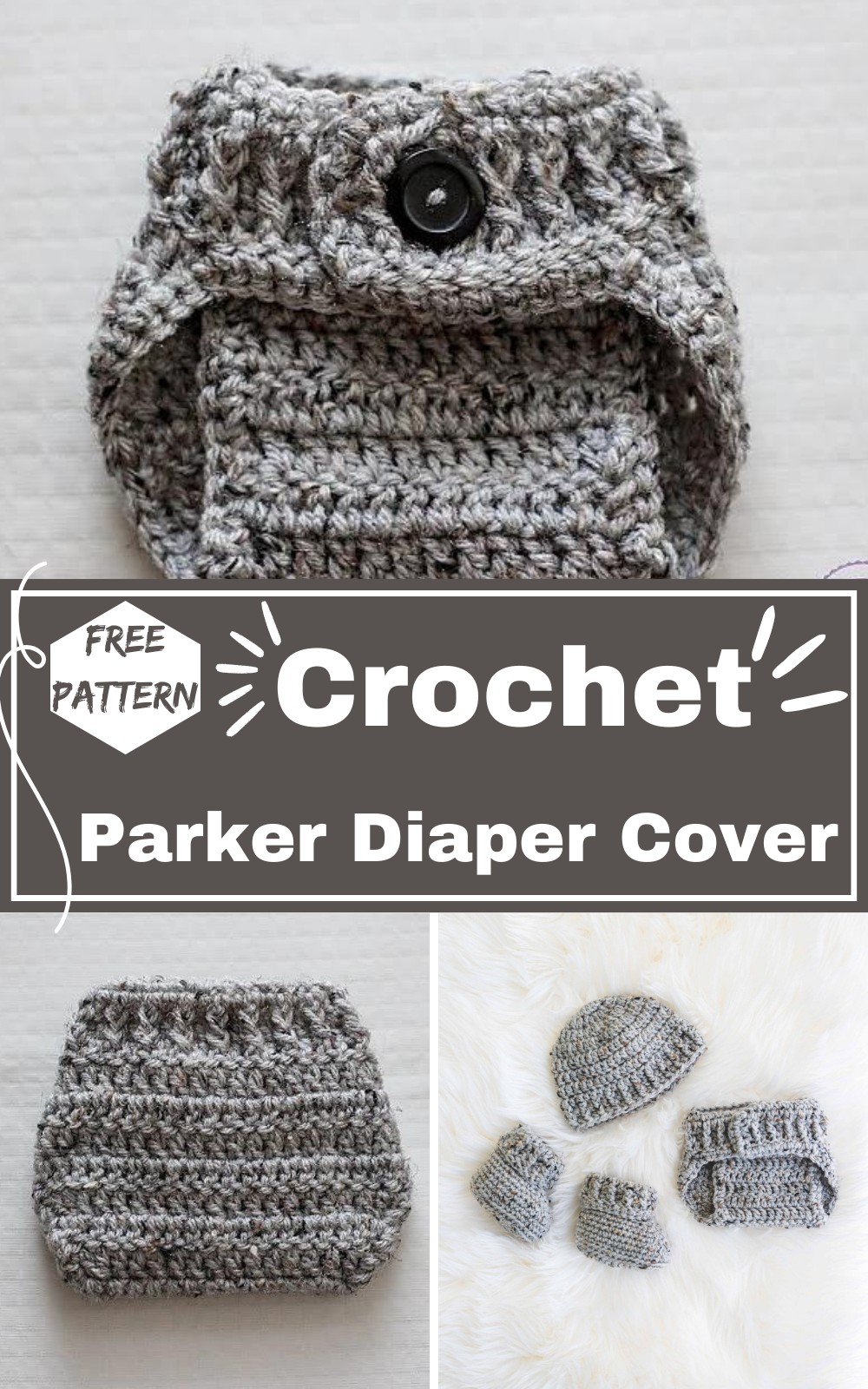 Gift this chic crochet set, including booties, caps, and diaper covers, for baby showers or as a welcome to newborns. Their gender-neutral color in grey marble and tasteful ribbed band design will surely fit any mom's style. Crocheted with worsted-weight yarn, these items offer ample warmth, making them perfect for winter. However, If you're making for summer, switch to a cotton yarn!
Crochet Diaper Cover and Beanie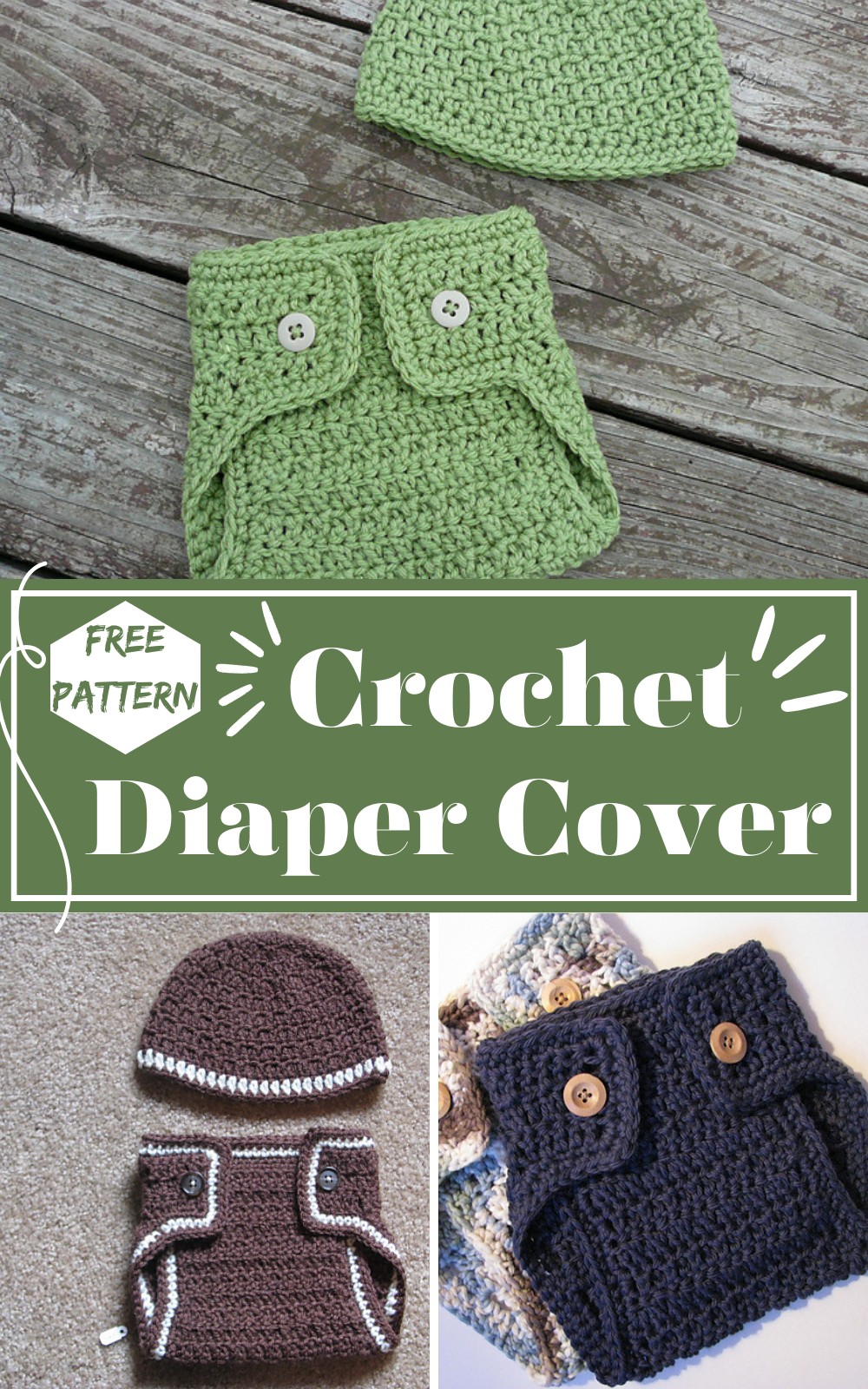 This crochet diaper cover and baby beanie make your baby's photoshoots adorable. The cap has a snuggly fit, and the diaper cover uses two buttons for easy wearing and putting off. You can add contrasting trims, fur, or boucle yarn for texture. For a more fun variation, try varicolored yarn, add a pompom, or make a cute outfit by adding animal ears and a tail.
Winnie The Pooh Hat & Diaper Set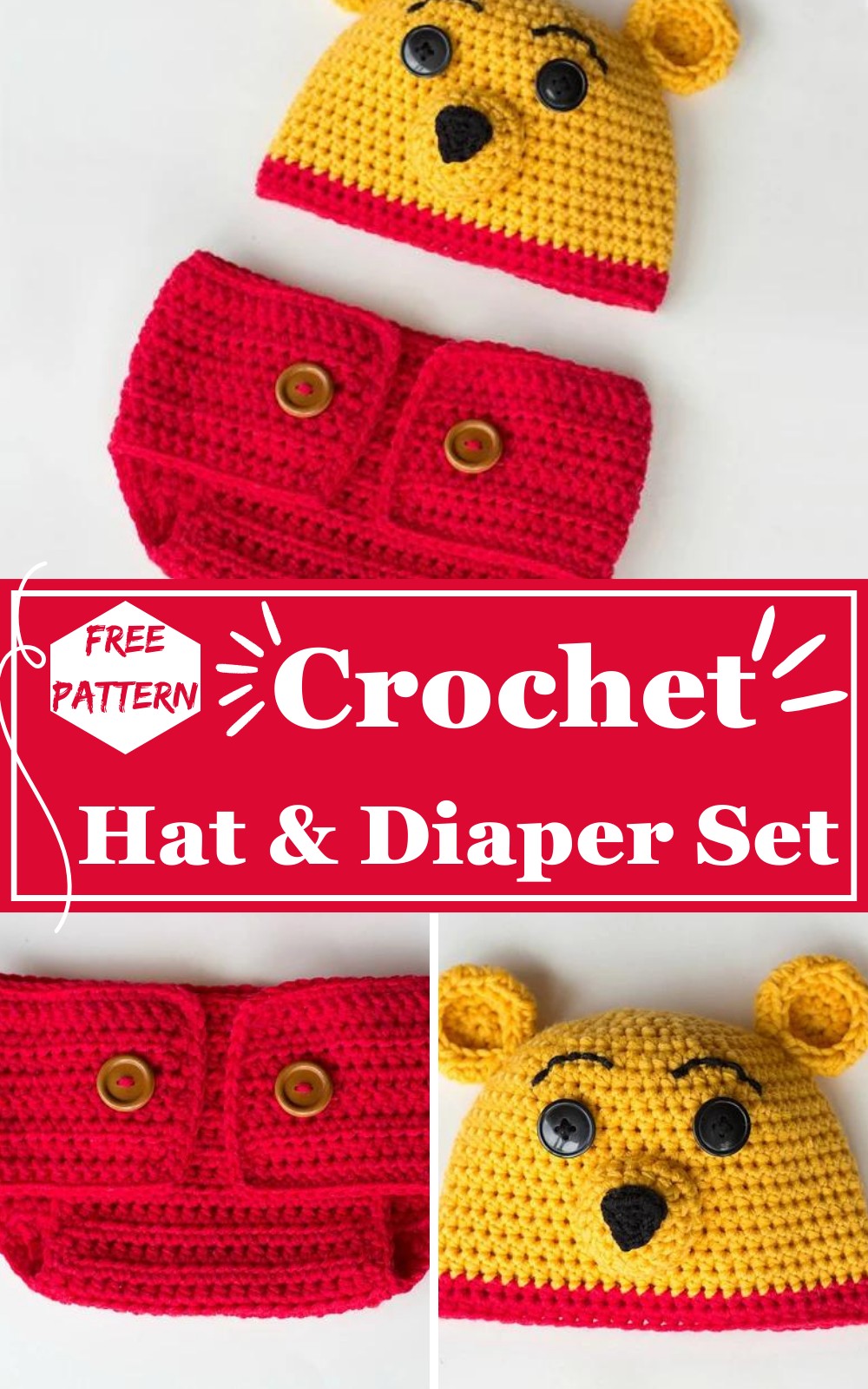 This crochet set converts your little one into everyone's favorite Winnie, and makes for adorable photos and heartwarming memories. The hat features cute bear ears and a delightful Winnie face, with buttons as eyes for that extra charm. The diaper cover uses Pooh's iconic red color to make it more fun. However, you can use this free crochet pattern to make a white grizzly or brown bear costume!
Newborn Diaper Cover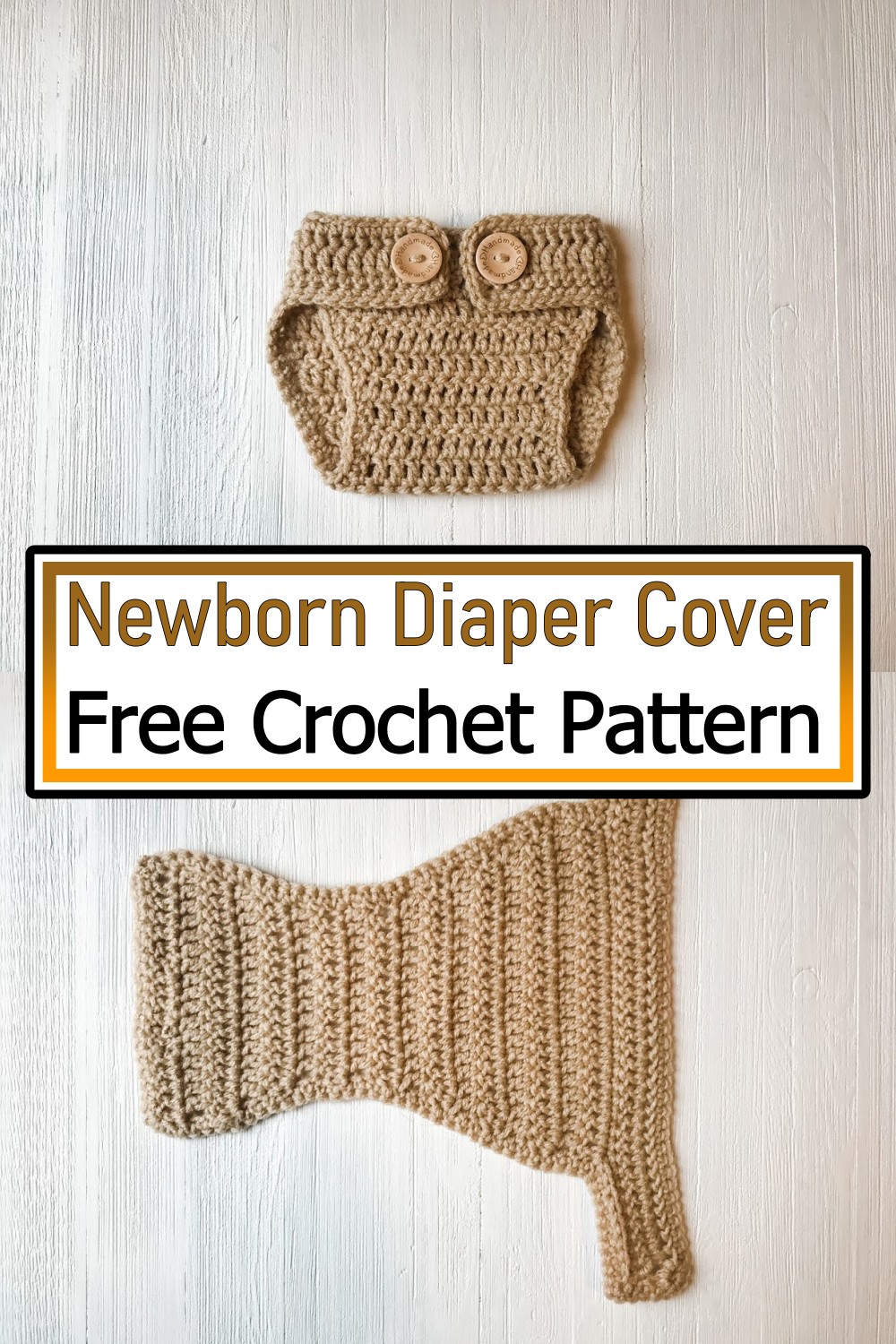 Suppose you love to crochet or need a handmade gift, this perfect pattern! Crochet newborn diaper covers are a fun project, and they make great gifts. This Crochet Newborn Diaper Cover is perfect for the special little one in your life. It has a simple and sweet design, crocheted in a newborn size, that allows it to fit over any pre-fold diaper or cloth diaper. When using this cover, you don't have to worry about any issues with bulk as it fits perfectly to your child's body without adding too much material. This also makes your babe comfortable and happy because none of their skin is exposed during use.
Modern Classic Diaper Cover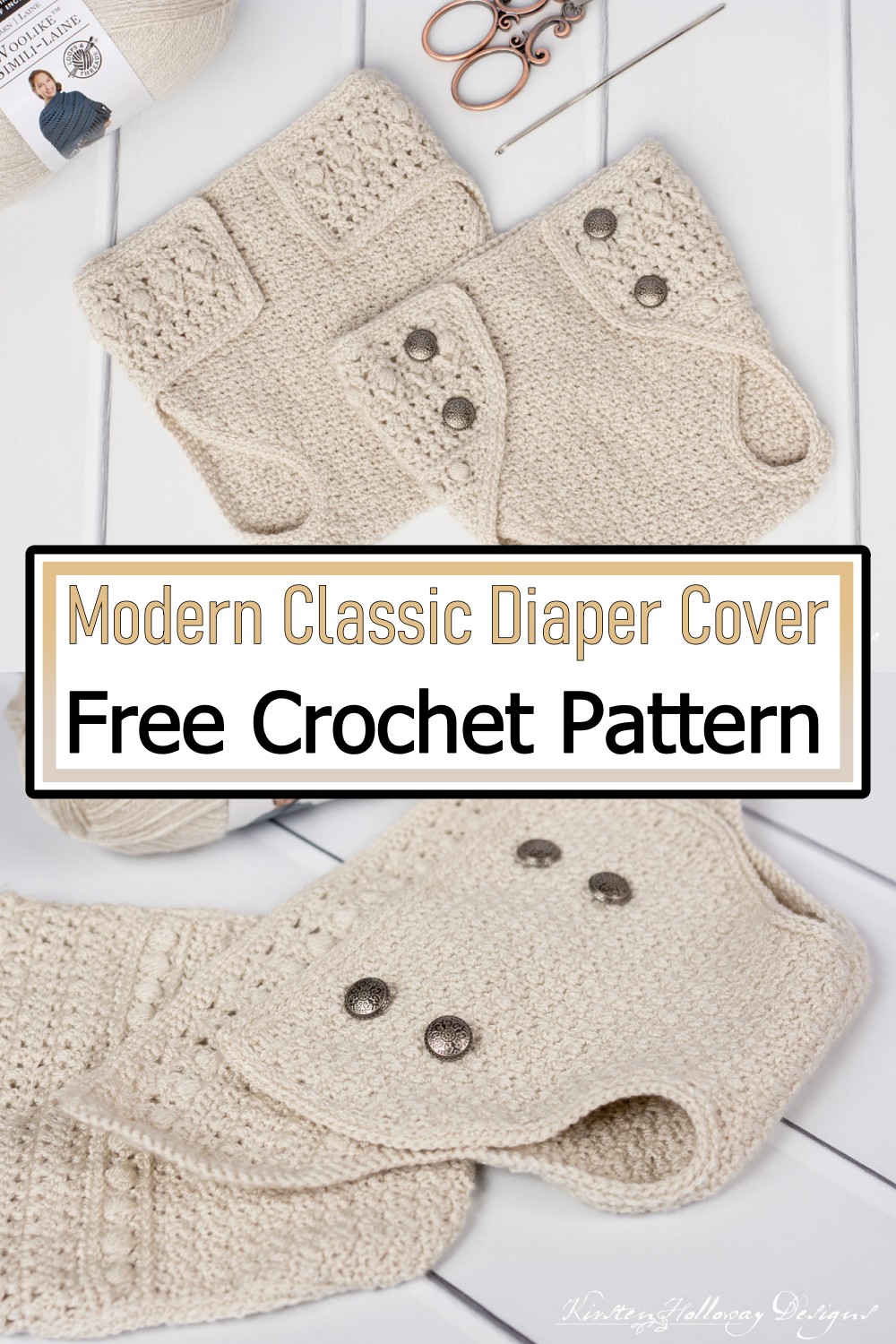 The Crochet Modern Classic Diaper Cover is a must-have for your little one. The soft and stretchy material provides an easy, hassle-free fit. This diaper cover comes in various colors and patterns to suit your style. Classic style, soft hand, and versatility come together in a diaper cover inspired by the doilies of generations past. With a wide range of sizes, this stretchy cotton diaper cover can be used with all types of diapers to help make life with babies easier.
Newborn teddy bear hat and diaper cover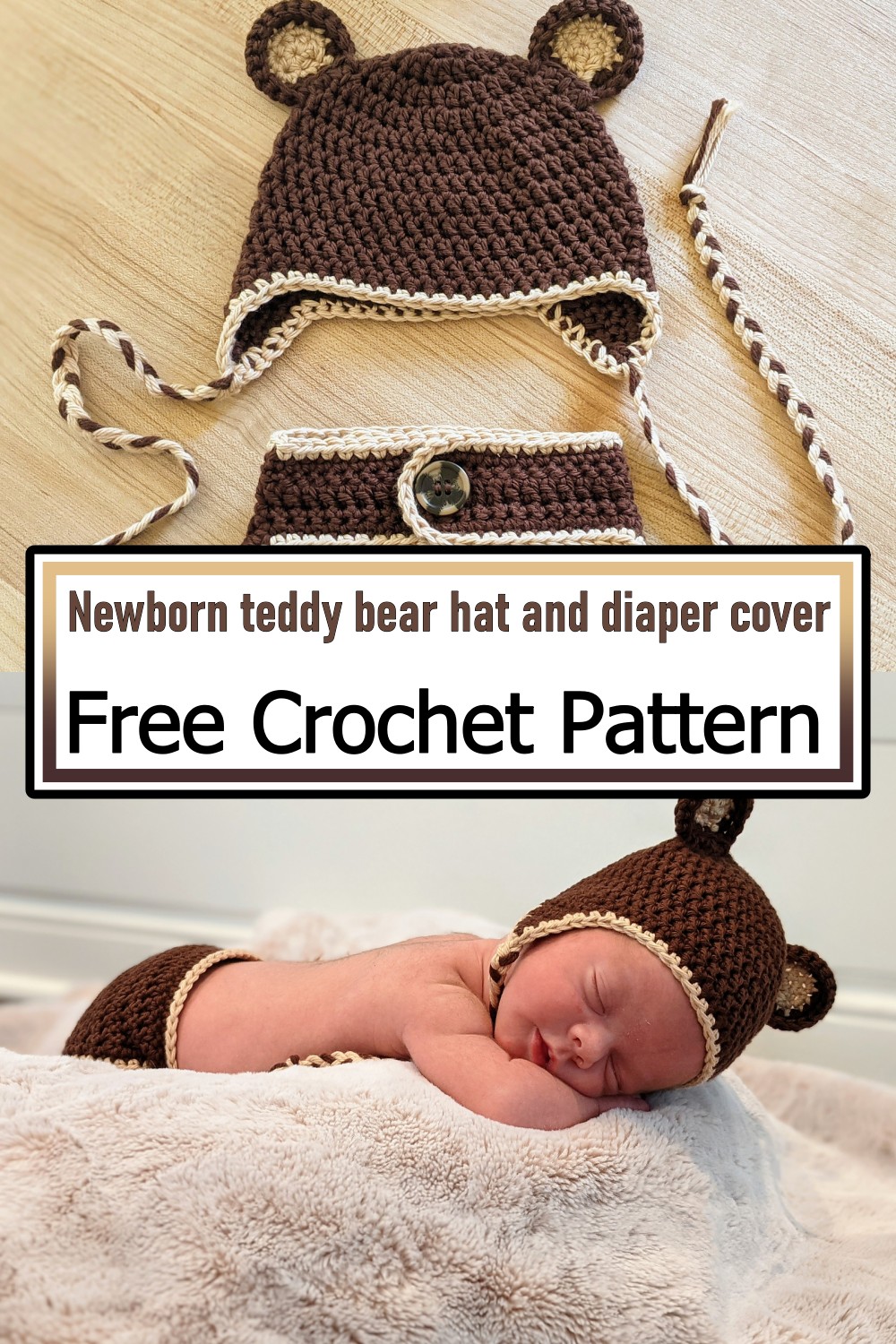 This cute and cozy crochet teddy bear hat and diaper cover keeps the little guy warm. This is a Crochet Newborn teddy bear hat and diaper cover. It is a cute and fun project to work on this winter season. Made of cotton yarn, it is comfy and warm while adorable at the same time! This listing is for a diaper cover and teddy bear hat that is fully customizable. The hat can be in any color and will fit newborns up to 2 months old.
Mickey Mouse Hat & Diaper Cover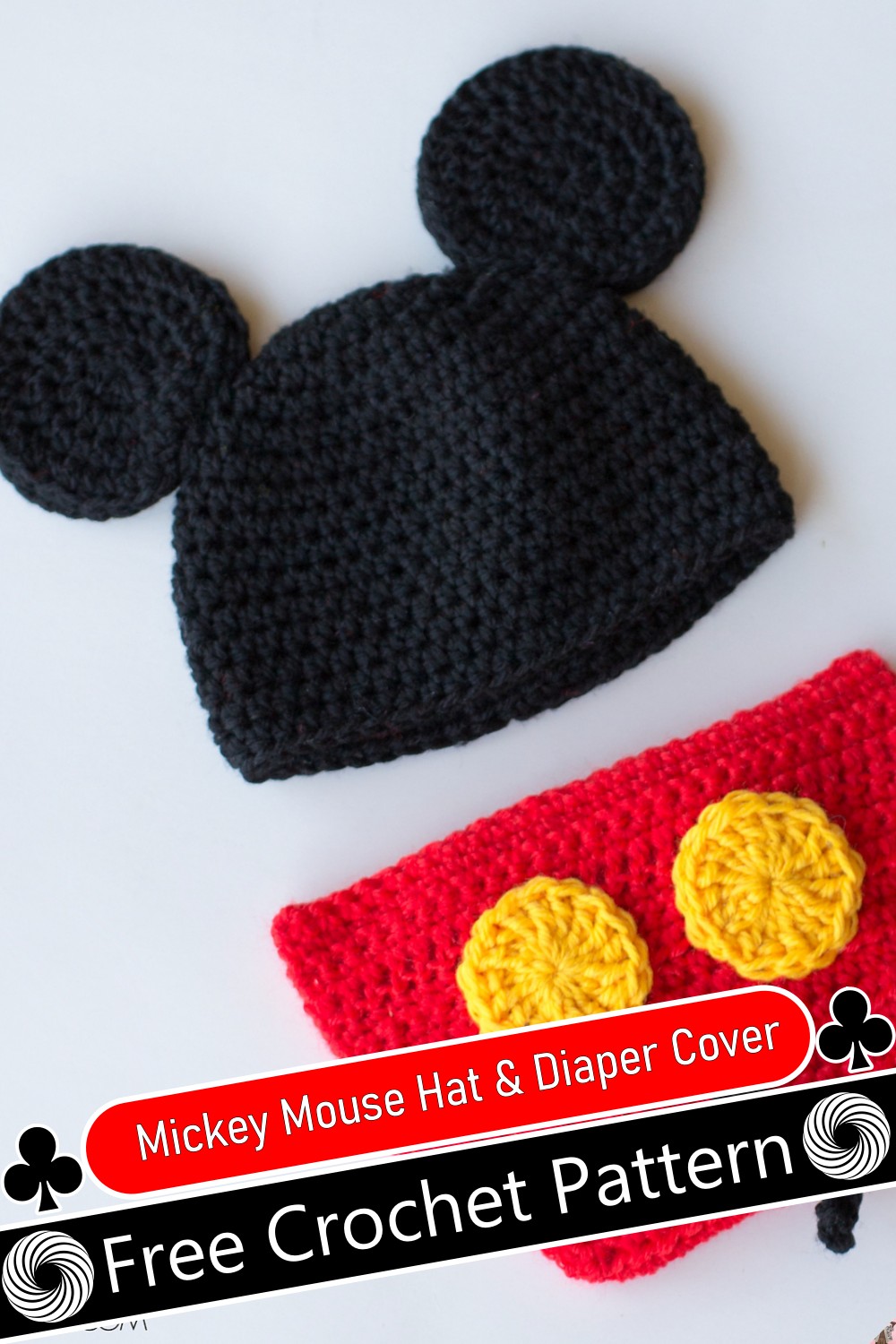 This pattern makes a baby hat with ears and an adorable diaper cover to match. Both pieces are perfect for cool spring days and will keep your little one cozy and warm during those beautiful sunny days in the park or on the farm. This crochet diaper cover set is perfect for babies transitioning from diapers to training pants or underwear. You can crochet this hat in any color you like! It's a pretty easy pattern and should only take about half an hour to complete!
Cute Fox Baby Hat and Diaper Cover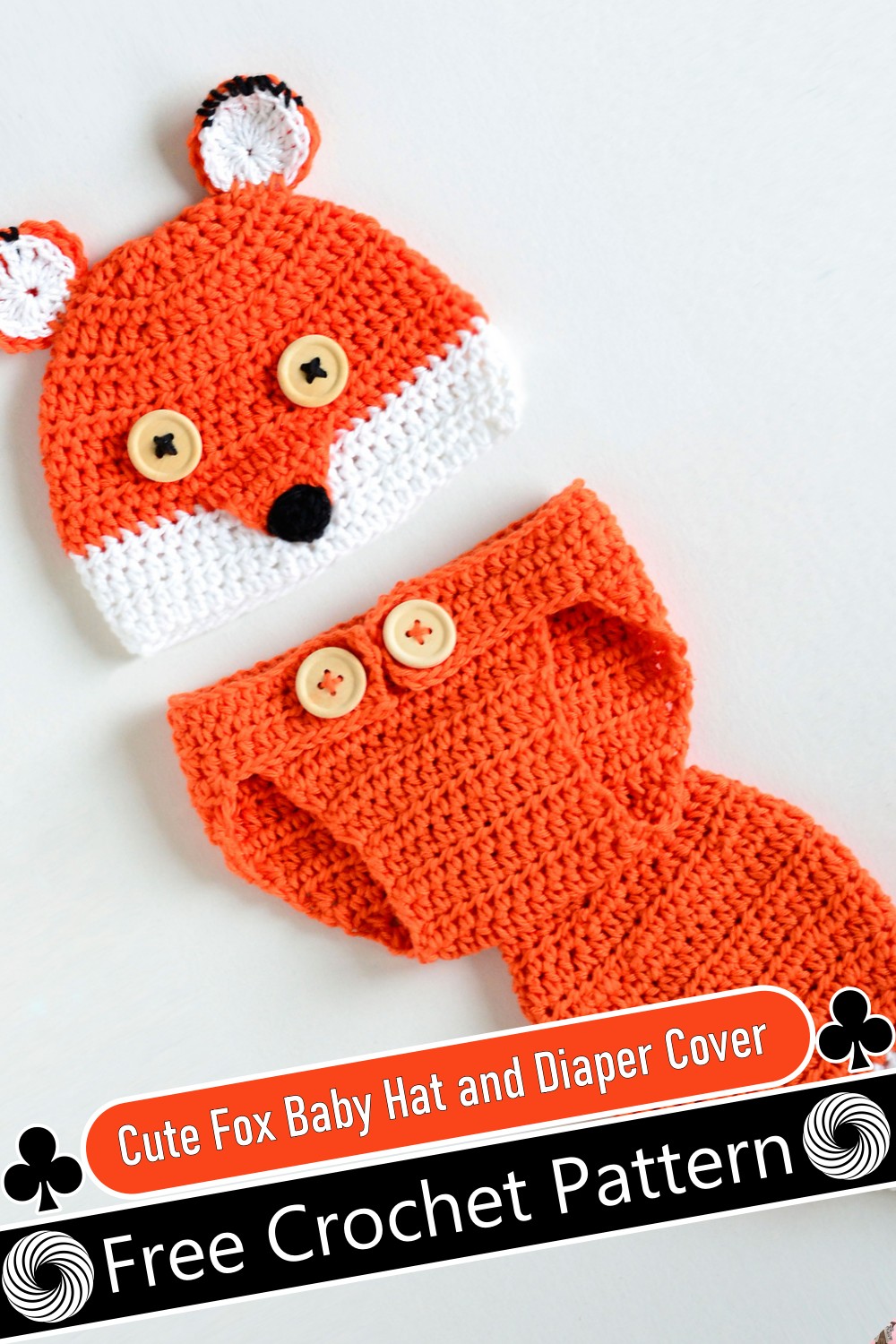 This adorable fox hat and diaper cover set are perfect for keeping your baby's head warm in the winter and keeping her little tush from getting cold, wet, or dirty. Great for layering with other outfits, this set can be worn separately or together. The instructions will help you create the diaper cover for boys or girls. This adorable fox hat and diaper cover are the perfect finishing touch for your baby's diaper. Made of soft cotton yarn and featuring a cute fox face, these pieces measure approximately 8″ from top to bottom and will fit babies up to 6 months old.
Easy Diaper Cover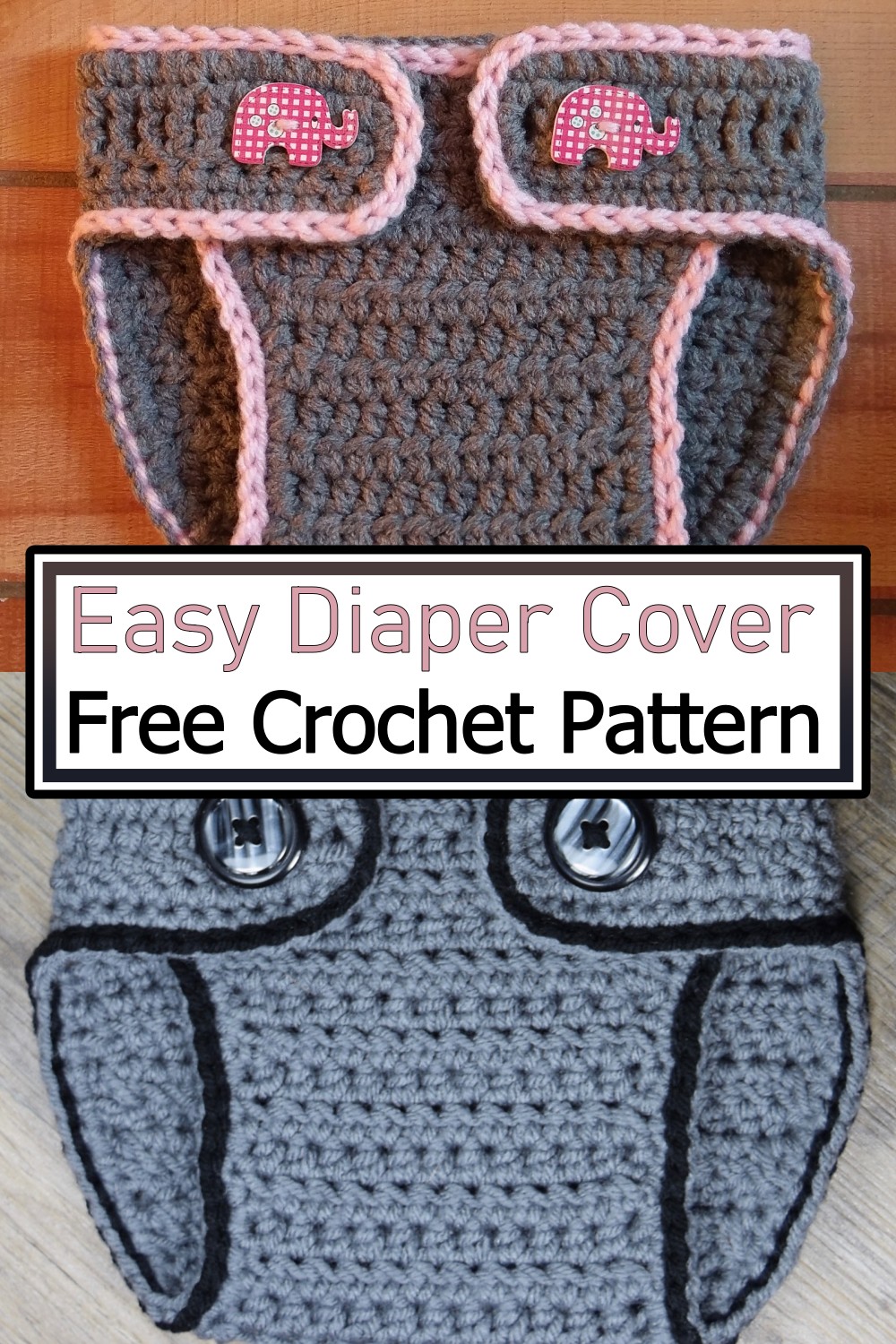 A new take on the classic diaper cover, this cheerful crochet pattern will keep the baby warm and cozy without being too bulky. In a fun colorway, that's great for the holidays or every day! This easy diaper cover is perfect for those who love to crochet. With this pattern, you can easily create a lovely diaper. The simple pattern requires basic stitches and very little time to complete. Make this beautiful cloth diaper for your little one or as a gift for someone else. This is a very fast and easy-to-crochet diaper cover. Perfect to wear over any cloth diaper. It can be used as a lightweight blanket during the summer months and as a nursing cover.