Foxes are just the cutest animals ever. They're so fluffy, and they have such pointy ears (especially the red fox). If you are looking for a cute crochet pattern to use up your yarn scraps, why not make a fox? With these crochet fox patterns, you can make them as accessories (with a matching color) or put a story on the backside and make them into ornaments. These custom crochet patterns are perfect for a baby shower gift or if you just want to add something fun to your home.
Foxes have always been a source of fascination for people, and so there are lots of different fox crochet patterns to choose from. Whether you love foxes or just think they look cute, then make one now! You will love this collection of crochet fox patterns because they are a fun project that you can personalize with your own creative spin. Use your imagination and create something unique.
Crochet Fox Patterns

These crochet fox patterns are always a great hit for any home decor and kid's wardrobe. If you're fond of trying something new in crochet, then this collection will surely be a blessing for you, especially when they are crocheted by a master like you! Today we'll be exploring all different kinds of free crochet fox patterns for stuffed animals and more. These patterns come in all shapes and sizes, so you can find one that fits your crafty style.
Mini Fox Lovey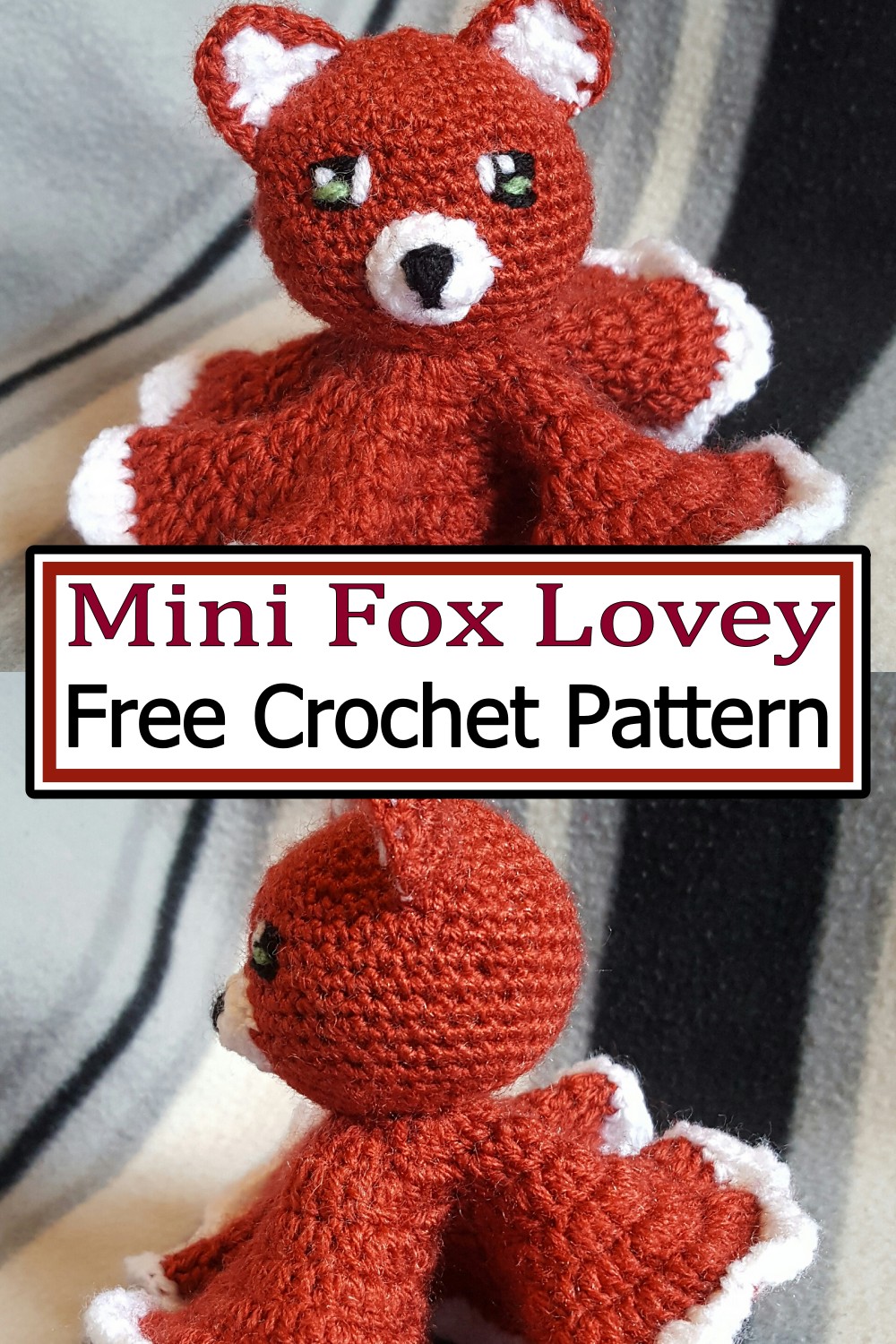 This mini fox lovey is a great little project for anyone who loves amigurumi, and it also makes for a fantastic addition to any baby shower. It's adorable and soft, with just the right amount of floppy charm. It makes the perfect present for a boy or girl. This lovey is not only visually appealing but also has tactile and sensory importance for babies. They will love rubbing their little cheeks against the fur, feeling soft and smooth yarn against their skin—it helps them develop better sensory skills.
Fox Lovey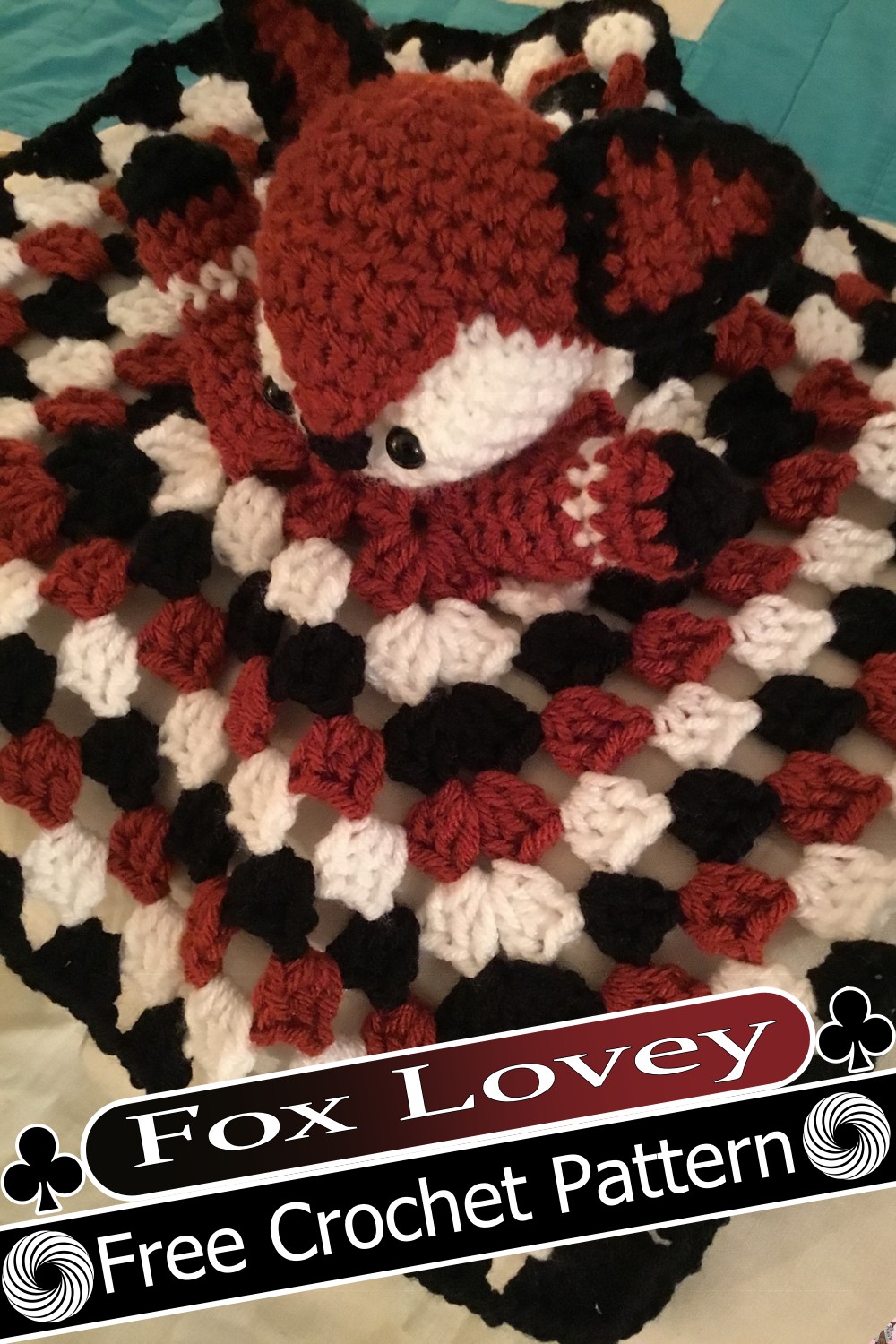 Granny Square crochet is a classic craft for many reasons. Not only does it look fabulous but also it works up quickly, which makes it a fantastic last-minute gift idea for a baby. Fox Lovey crochet pattern is an easy-to-follow design that will definitely be your next favorite project to do. This crochet fox lovey is so cute, and you will make one for yourself too! The white, orange, and black look adorable on this blanket. The finished blanket measures approximately 14 inches by 14 inches. This would make a sweet gift for any new little baby girl or boy.
Fox Lovey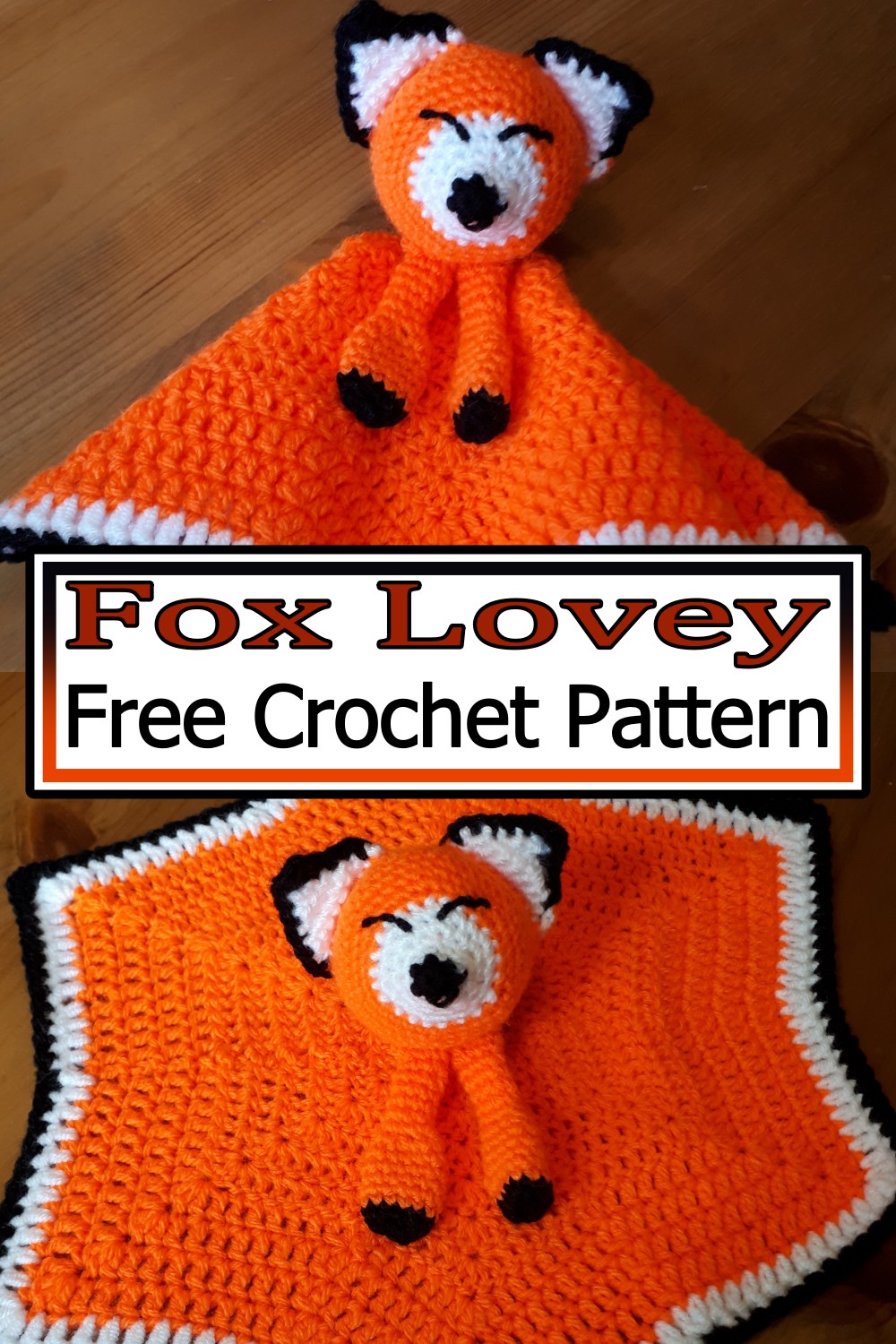 The Amigurumi Fox Lovey pattern is a beautifully crafted crochet toy. The lovey includes a sweet face and arms and larger-than-life ears. It also is made with an easy-to-work basic rosette design, and the skirt is created using treble stitches. The eyes are embroidered instead of crocheted. The head and arms are basic amigurumi shapes, while the "skirt" is a treble stitch doily with 2 x 3 ribbing around the bottom edge. The lap size measures 15 inches across and can be machine washed on a gentle 30-degree cycle."
Fox lovey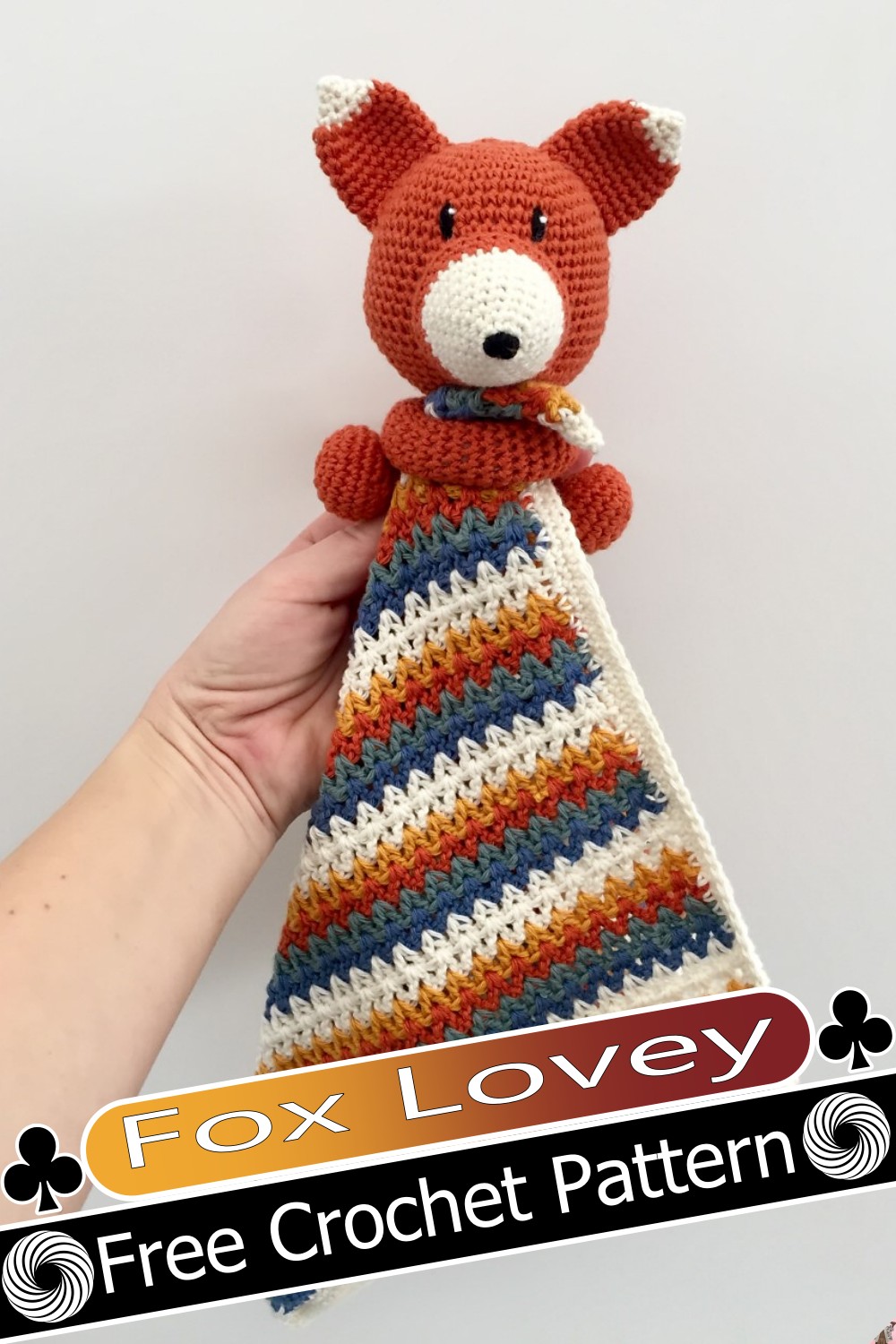 This is a crocheted fox lovey of a very cute fox. The blanket is crocheted with the V-stitch technique to form those nice stripes. I made the ears, tail, and one leg, but there are instructions on how to make all the pieces and where they go, so it's easy to customize your own fox or bear of similar size. You will need some fiberfill for stuffing and a separate piece of black yarn for the eyes. I have included some basic instructions for attaching the eyes with buttons. If you are interested in making your own personalized lovey, contact me with questions or requests!
Fox Lovey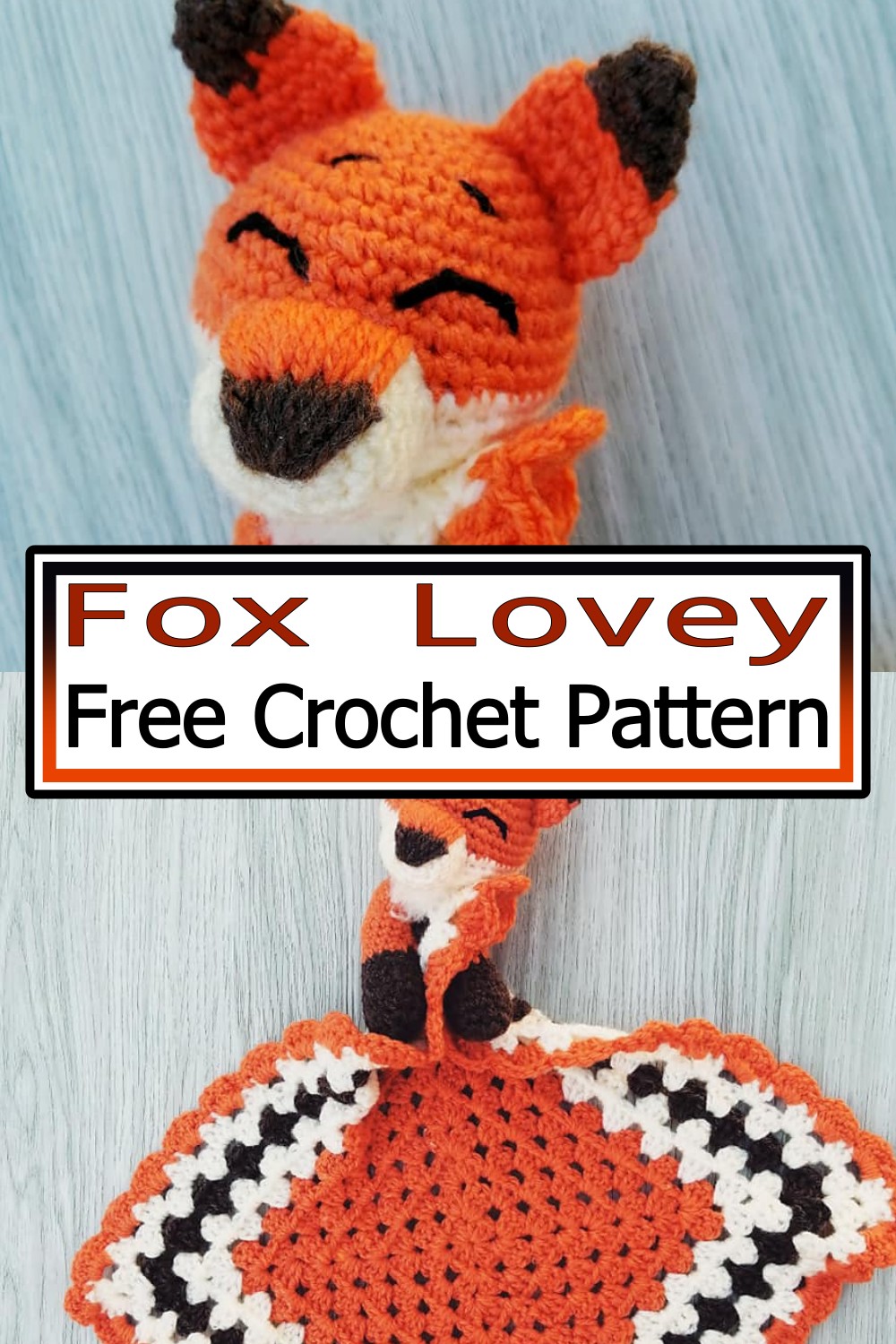 This crochet fox lovey is designed with a lot of love. If you're looking for something quick and easy to make, this will fit the bill. The pattern comes in two sizes to fit your baby. This is a great item to have on hand or fill those last-minute Christmas gifts or close those open spots on the market table. The fuzziness is just the right amount of cushioning, and the attached tail makes hanging the lovey from cribs and strollers simple and easy, making it ideal for babies of all ages, especially those who are teething!
Friendly Fox Blanket Buddy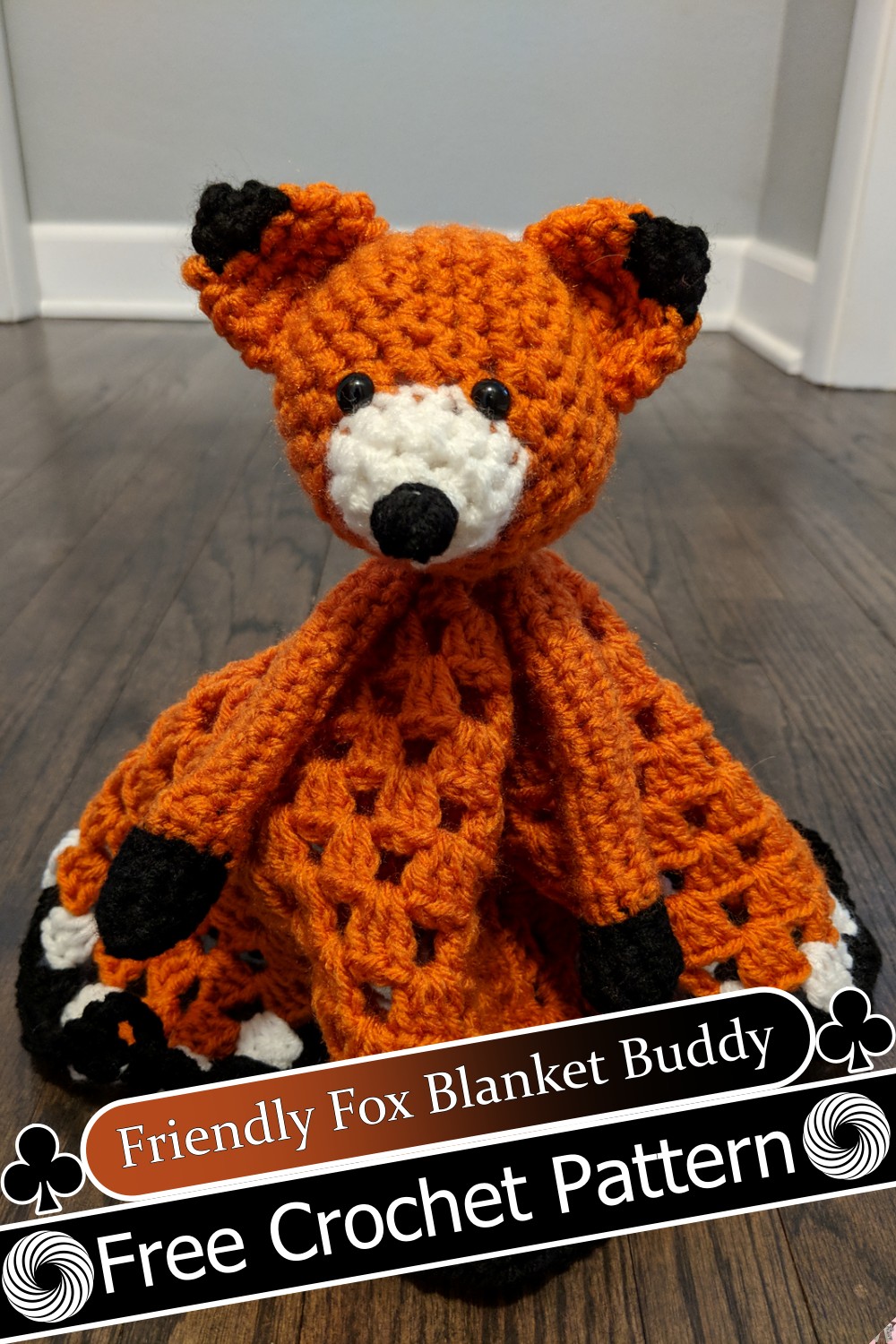 This adorable crochet Fox Blanket Buddy is the perfect gift for a newborn. Made with soft bunny yarn and the cutest little face, this sweet little fox will be a welcome sight in any nursery. This is a crochet fox blanket perfect for the woodland-themed nursery. The perfect gift for newborns, great as a nursery decoration, or even just to snuggle up with on the sofa. Will work as a playmate, cuddly friend, or just a sweet decoration. This fox measures approximately 7x8 inches.