6 Free Crochet Baby Turban Patterns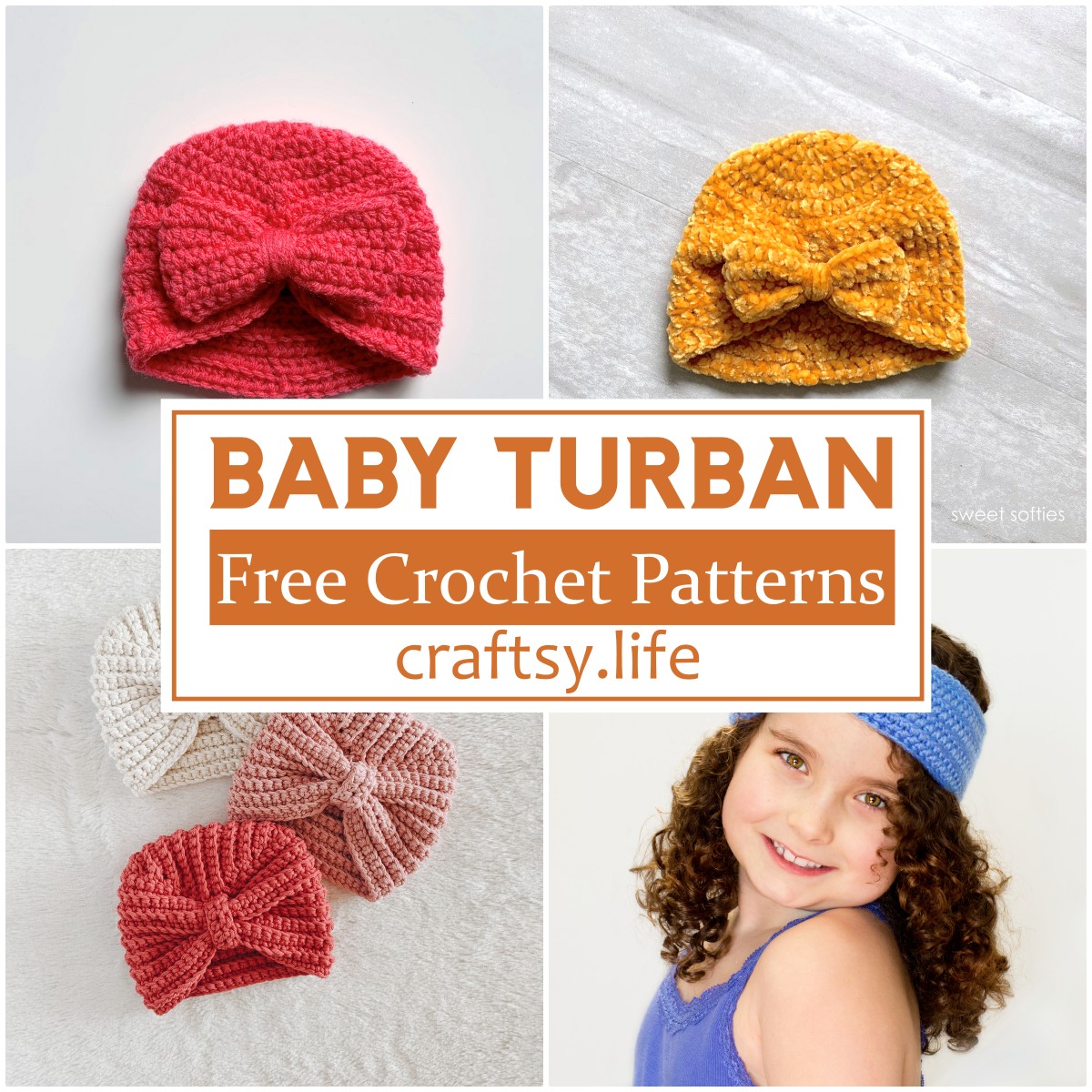 Infants are so delicate and sweet, and many parents want to maintain as much of that newborn look as possible for as long as possible. A turban is a perfect way to do this—it's a cute accessory that looks great with any outfit, but it's also super functional because it keeps the baby's head warm. The Baby turbans were common in the Victorian era, but they're returning today. They're handmade items that can make a great gift for any parent or grandparent who loves crochet. They're easy to make and fun to customize, and with our free Crochet Baby Turban Patterns, you'll have plenty of options.
Crochet Baby Turban Patterns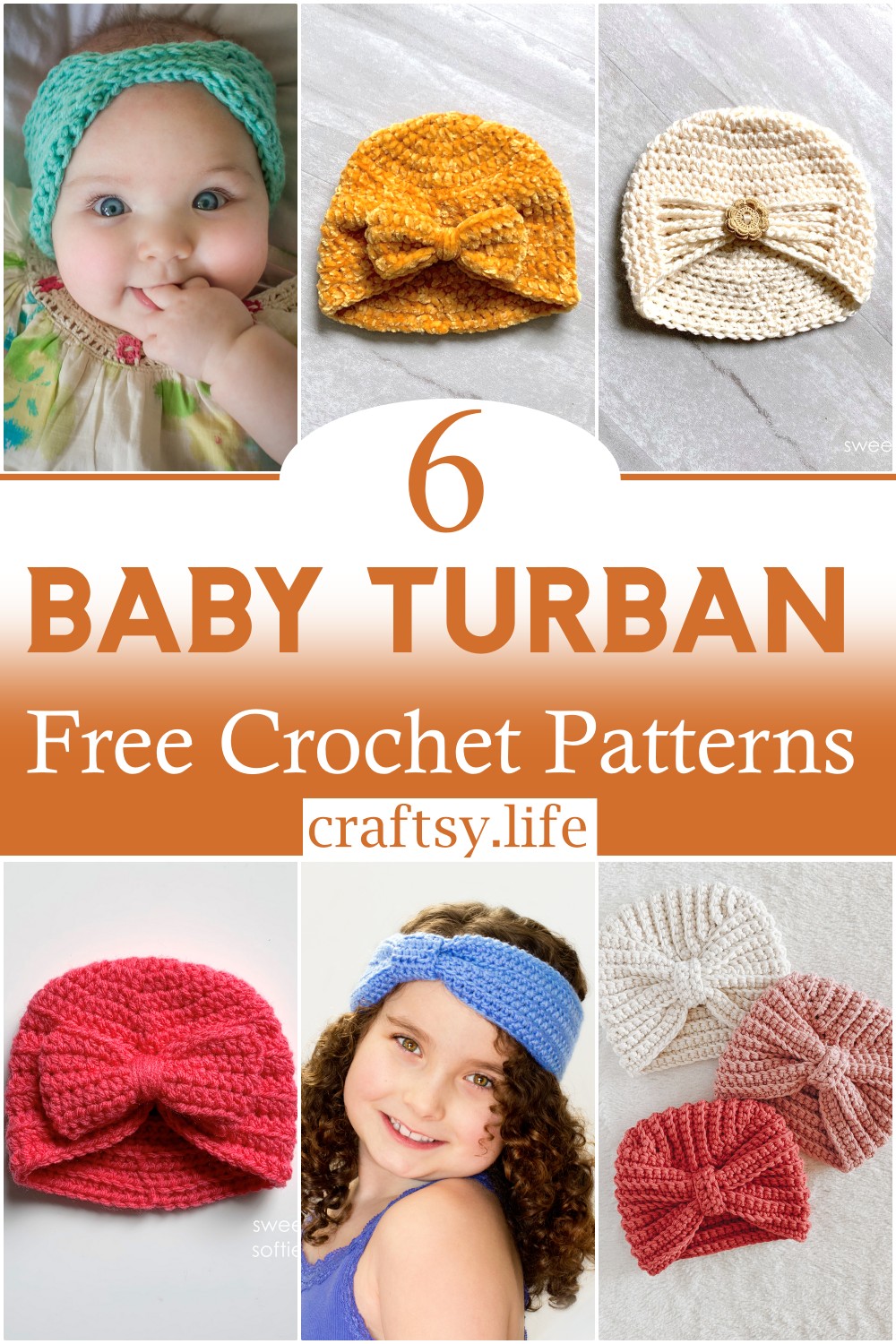 Crochet baby turbans are a great way for new parents to personalize their baby's head without having to deal with the discomfort of a tight-fitting outfit. These amazing accessories can be worn on a warm day or as accessories to an adorable outfit. They're also great for keeping hair out of a baby's eyes and warming her head during winter. Here are six cute crochet baby turban patterns if you're looking for ideas!
Benefits Of Crocheting Baby Turban Patterns
Here are some of the benefits of crocheting baby turban patterns:
Learning how to crochet with some basic instructions is easy. There are lots of websites that offer free tutorials on how to crochet baby turban patterns.
Crochet hats are one of the easiest hats to make because they do not require much yarn or time. They can be made in different sizes for different age groups so they will be perfect for your little one!
The best thing about these hats is that they protect your baby from getting cold during the winter, especially if you live in colder areas like Canada, where it gets cold during the winter months!
Little Everly Head Wrap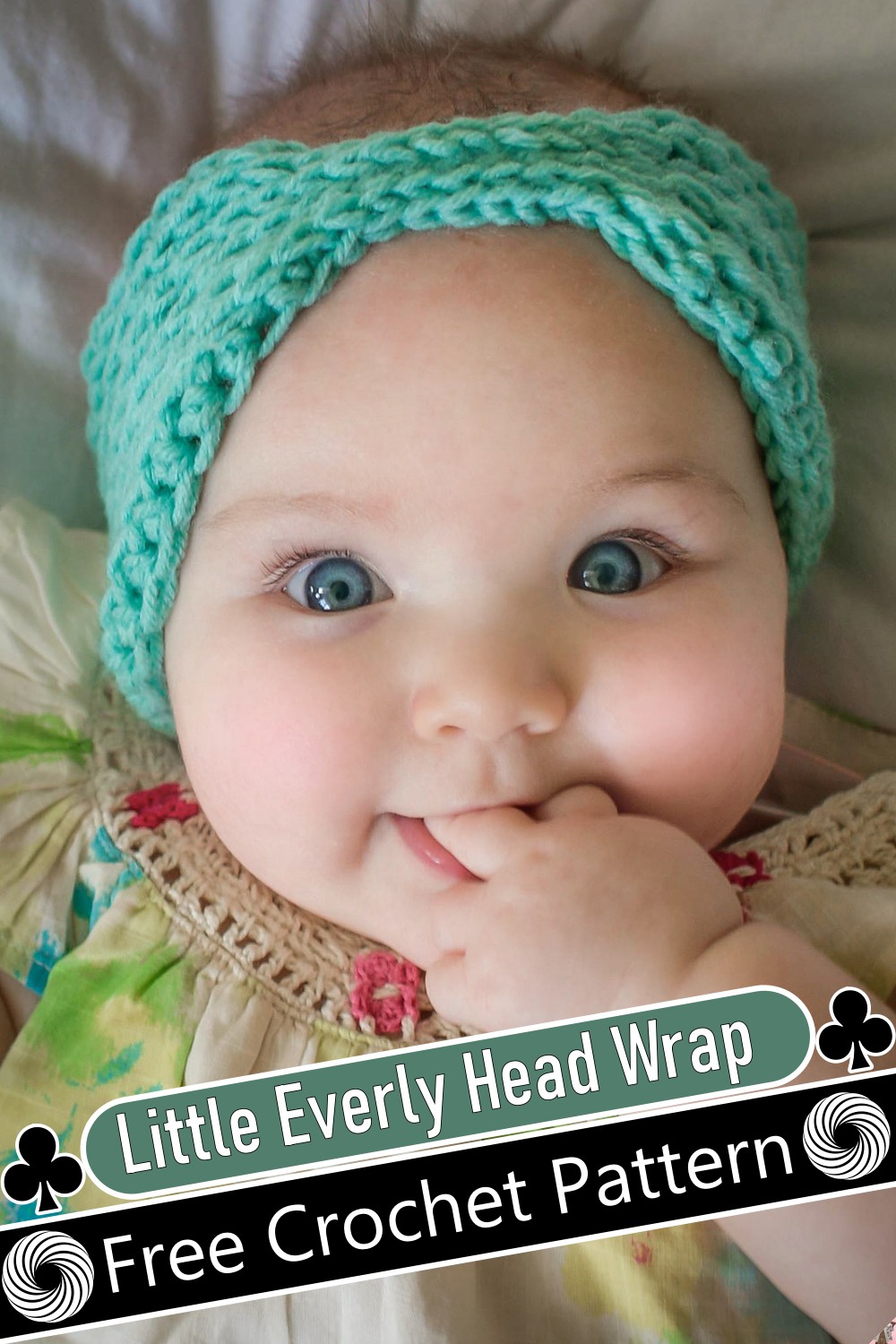 A whimsical crochet head wraps in a basic shape, Little Everly offers a fresh and modern take on our classic head wraps. Crochet Little Everly Head Wrap is an adorable idea for newborn girls and gets you ready for a cozy winter. This crochet headband will keep your little bundle warm in the cold season and make her one stylish baby on any occasion. This easy-to-wear piece will keep you warm and stylish when entering the winter.
Turban Knot Headband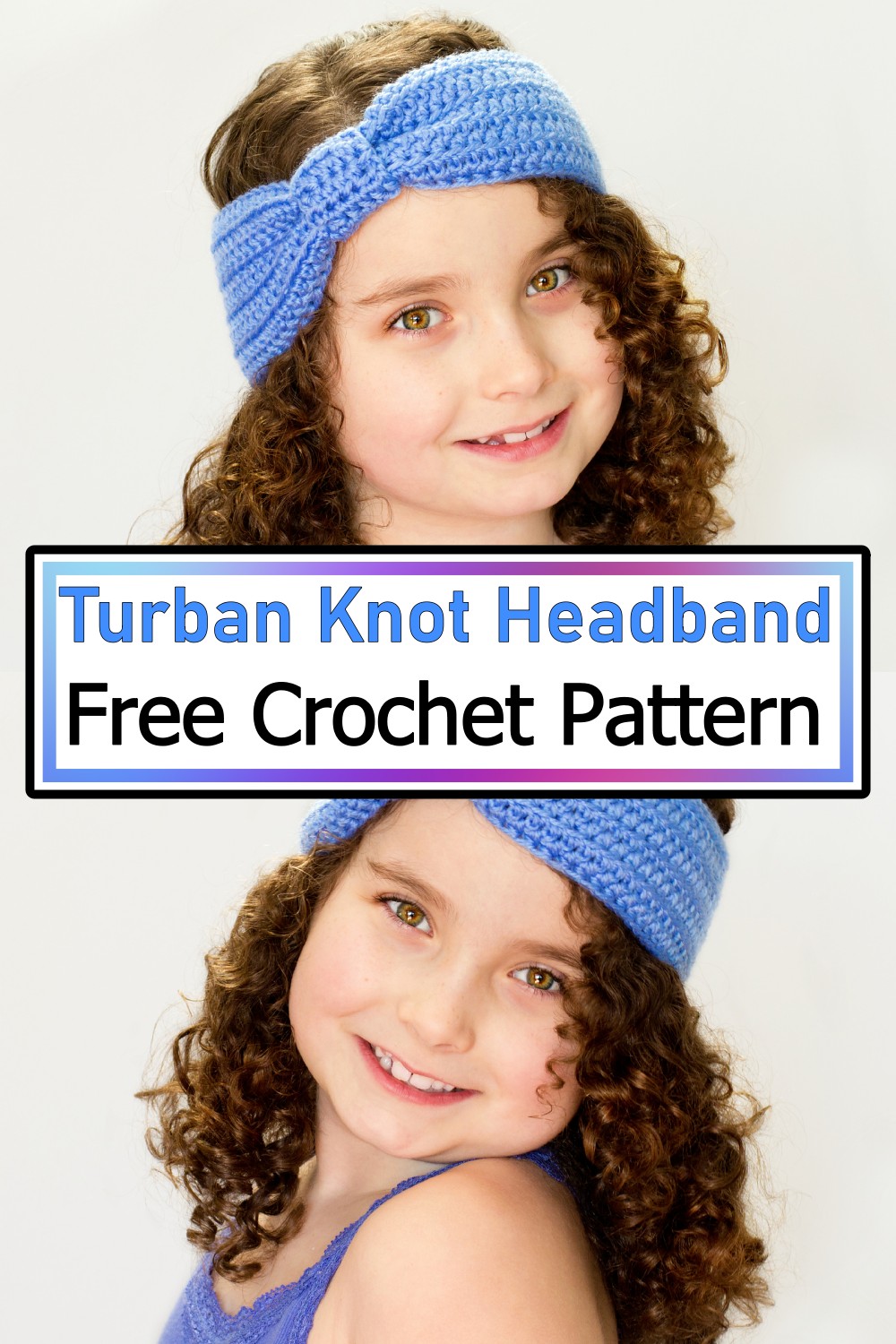 Crochet Turban Knot Headband is a new fashion accessory worn in different styles. This headband will help you make a perfect hairstyle, protect your hair from bad weather and sweat, perfectly match any outfit, and keep you warm during cold winter. The crochet turban headband is the perfect accessory to dress up your everyday look. This crochet turban knot headband is lightweight, breathable, and can be tied into various styles.
You can also see: Crochet Sun Hat Patterns
Baby's Buttoned Turban Hat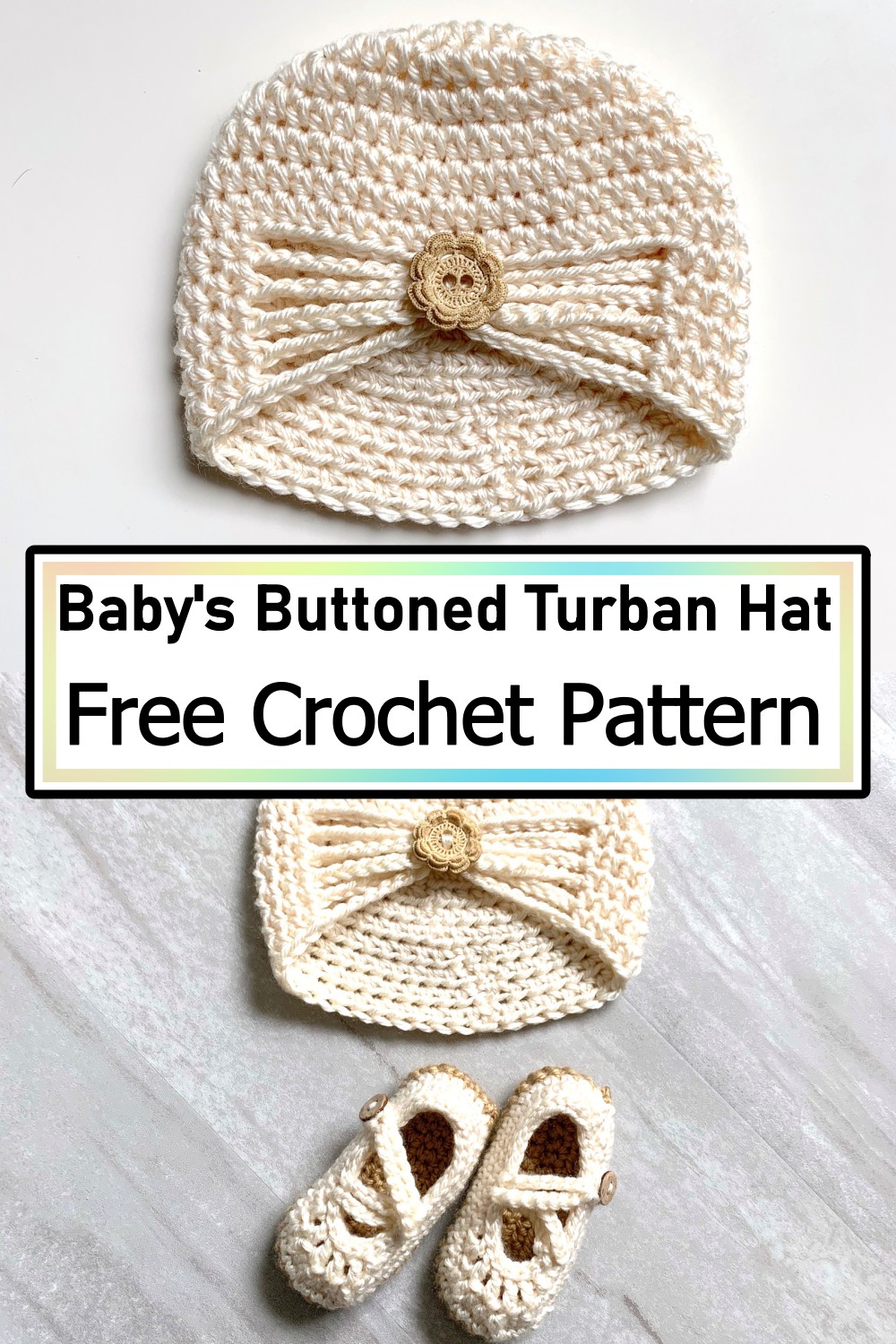 This one size fits all turban style baby hat will keep any little head warm and looking adorable. A cute button accents the top of this hat, adding to its overall charm! The Buttoned Turban Hat is a crochet baby hat pattern that produces an elegant flourish around the crown of your favorite newborn. It's shaped like a triangle and finished with a big button on the back. The soft yarn makes this piece comfortable to wear, while the large button on the back allows easy access when putting it on or taking it off. A perfect accessory for every baby!
Ribbed Baby Turban Hat with Bow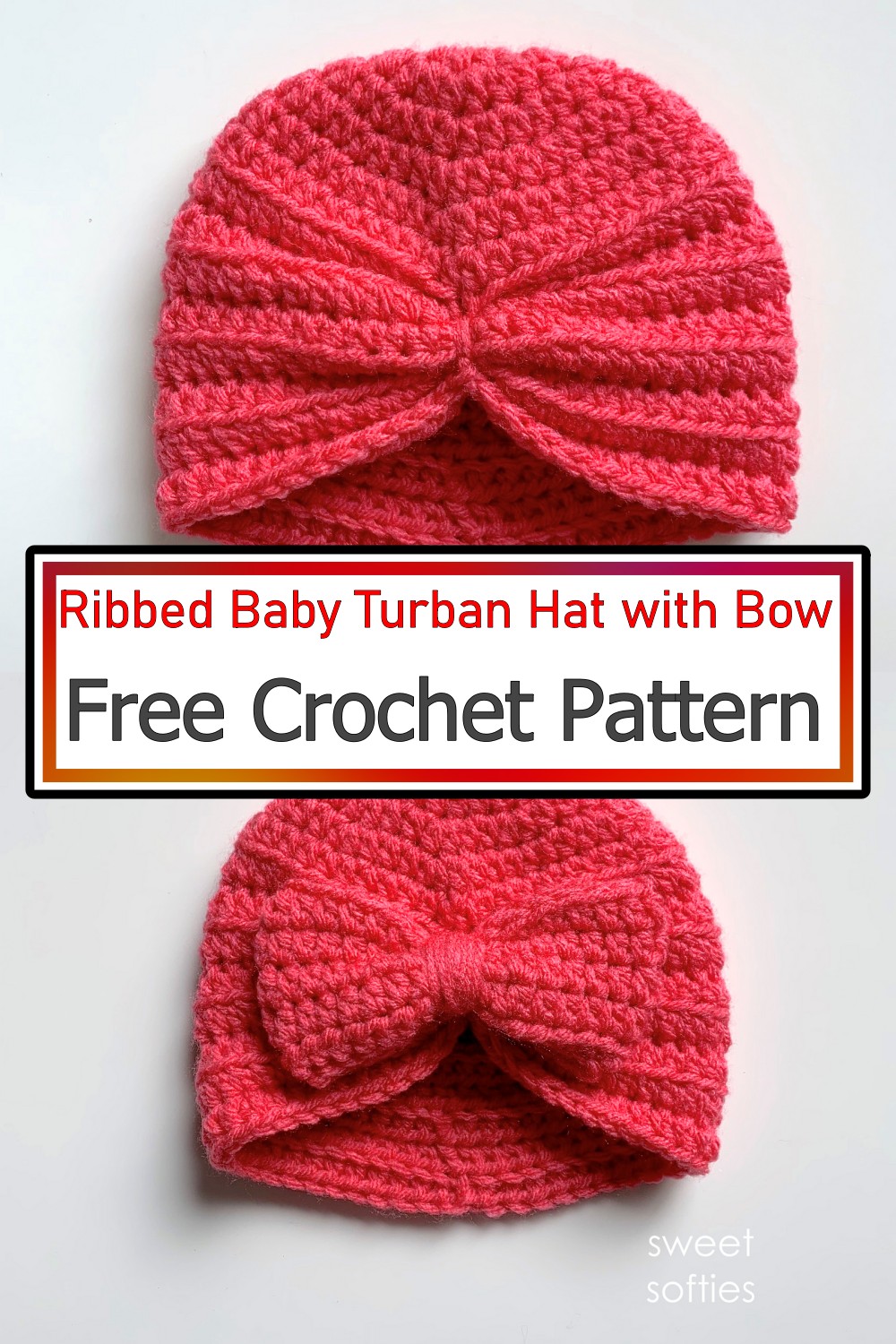 A sweet and chic baby turban hat is perfect for your little girl. One size will fit most babies from newborn to 24 months. The bow hangs below the front brim, creating a darling style. The ribbed design and crochet stitch pattern can be found throughout our full clothing, accessories, and jewelry range. This cute little hat is perfect for everyday wear and is made from 100% acrylic yarn. The ribbed design offers a snug fit, making it a great choice for teething babies and infants.
Velvet Baby Turban Hat with Bow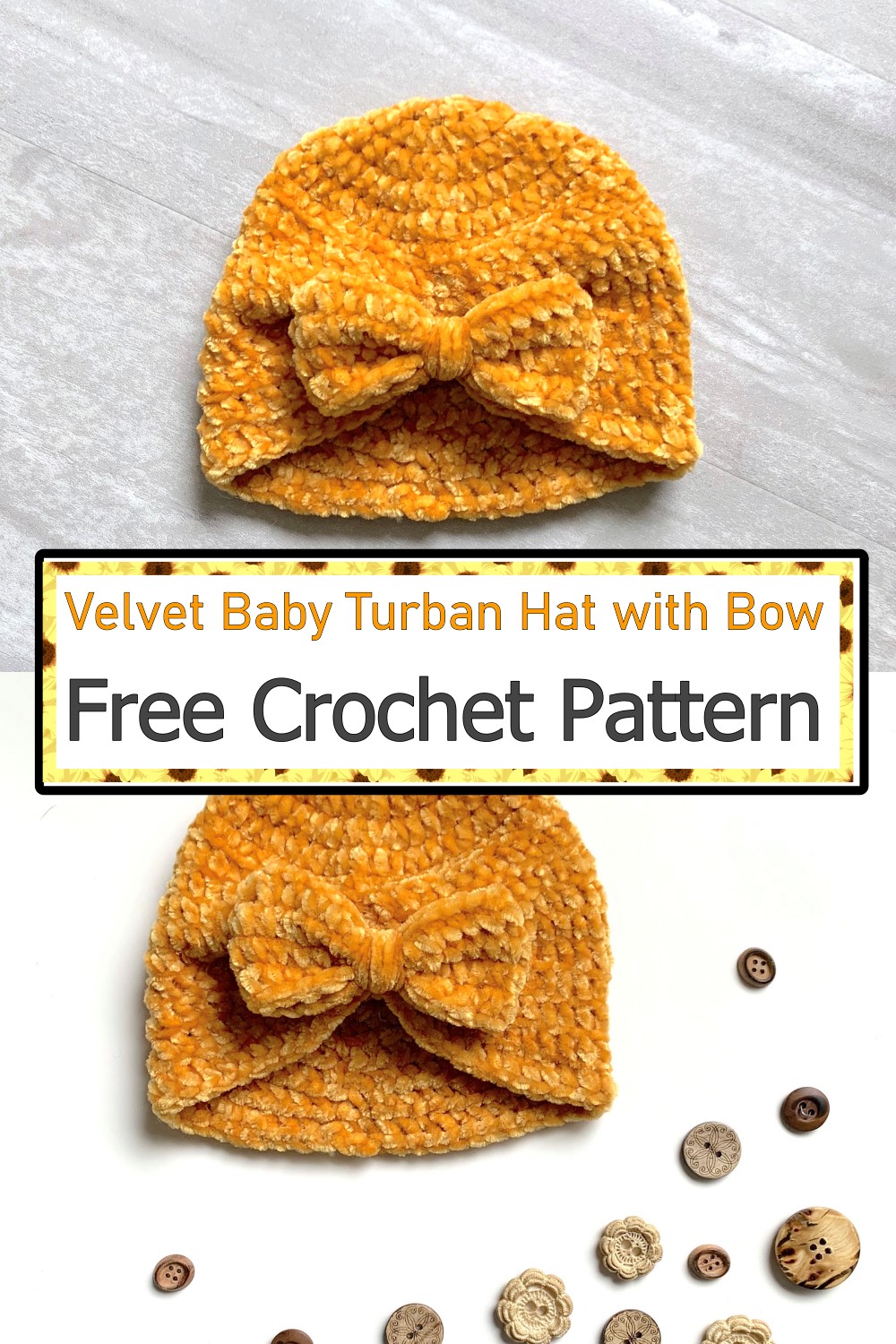 This adorable crochet baby turban hat has a beautiful bow, making it perfect for any occasion. It is great for keeping warm and looks cute on babies and toddlers. The soft material feels comfortable next to your baby's head and keeps her cool with its air vents. This hat has a matching ribbon bow that adds extra cuteness to this one-of-a-kind accessory. This little velvet turban hat is so darling, with stylish bow detail. Perfect for keeping little ones covered in cold weather.
Turban Hat – Spring Breeze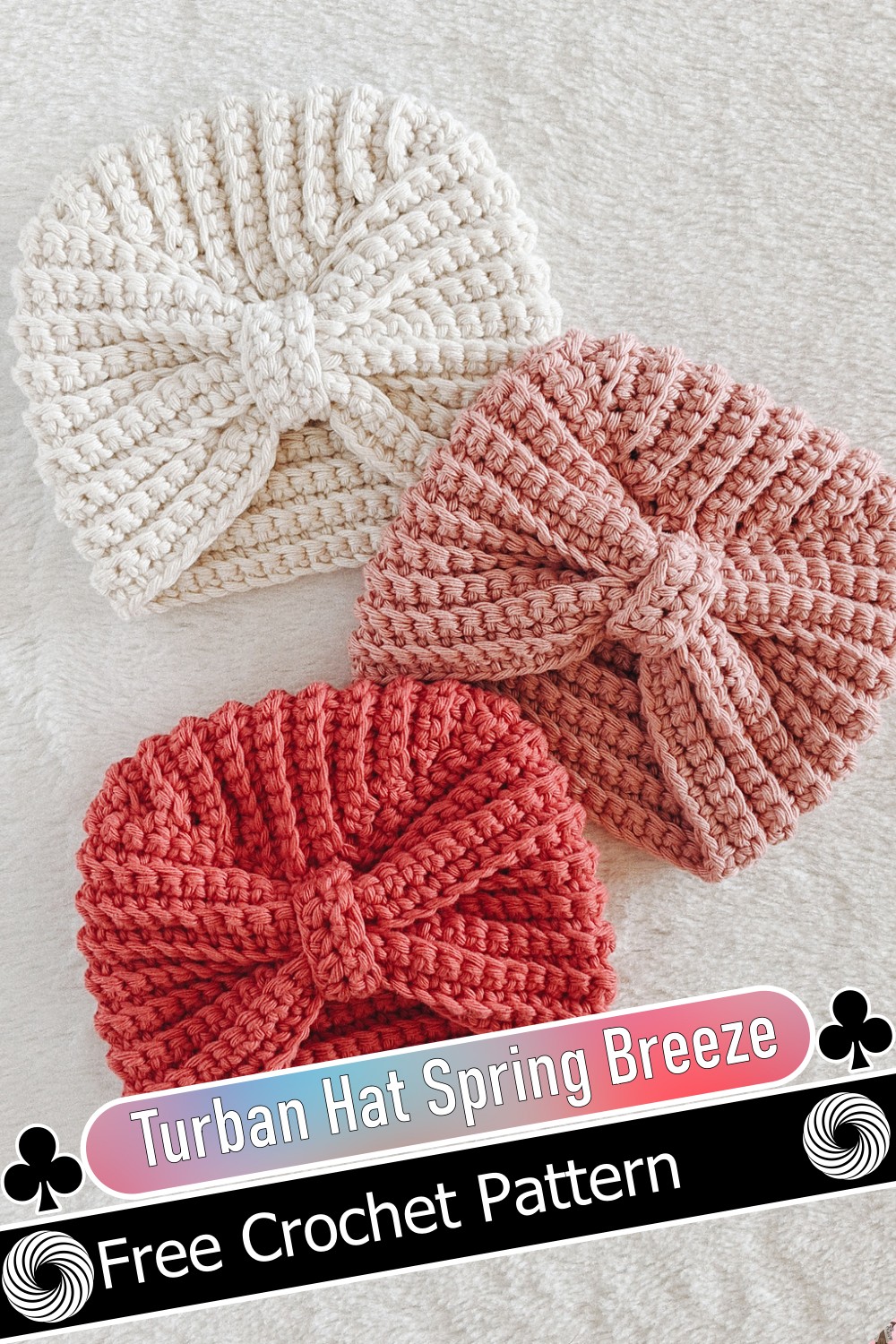 Fashionable and comfortable, this crochet turban hat is the perfect accessory for spring. This crochet turban hat pattern is perfect for spring and super easy to crochet. It's great for beginners because it uses just basic stitches and techniques. Most versatile and classic crochet turban hat for spring and summer. Made with 100% cotton yarn that is very lightweight, breathable, gentle on the head, durable, and washable. The layers of crochet give it a sturdy, comfortable fit.