If you are looking for a quick and easy crochet baby boy blanket project, this list we have hand-selected is perfect! These crochet baby boy blanket patterns will keep your little one cozy and warm. But before you start the project, you need to know exactly what you're doing; that's why we have listed cozy and comfy crochet baby boy blanket patterns you can use as gifts to your expecting friends, to your friends who just had their baby, or even to your little ones!
Newborn boys, from the time they are born to about a year or so, can be wrapped and swaddled in these adorable baby blankets. They keep your little one cozy, warm and safe with the love of his mother or father. Whether you are looking for baby blanket patterns for a boy, this page has plenty to offer you!.
Crochet Baby Boy Blanket Patterns

You can be sure that it will be a big hit with everyone in the family when you give them one of these adorable crochet baby boy blanket patterns. It will be hard to make up your mind with so many colors and designs to choose from, but all your hard work will pay off when seeing the smiles on their faces. The free crochet patterns listed here are perfect for experienced and novice crocheters alike. So if you have extra time on your hand, these classic designs will help you create a one-of-a-kind gift that your friend or family member will treasure for years to come!
Basic Granny Square Baby Blanket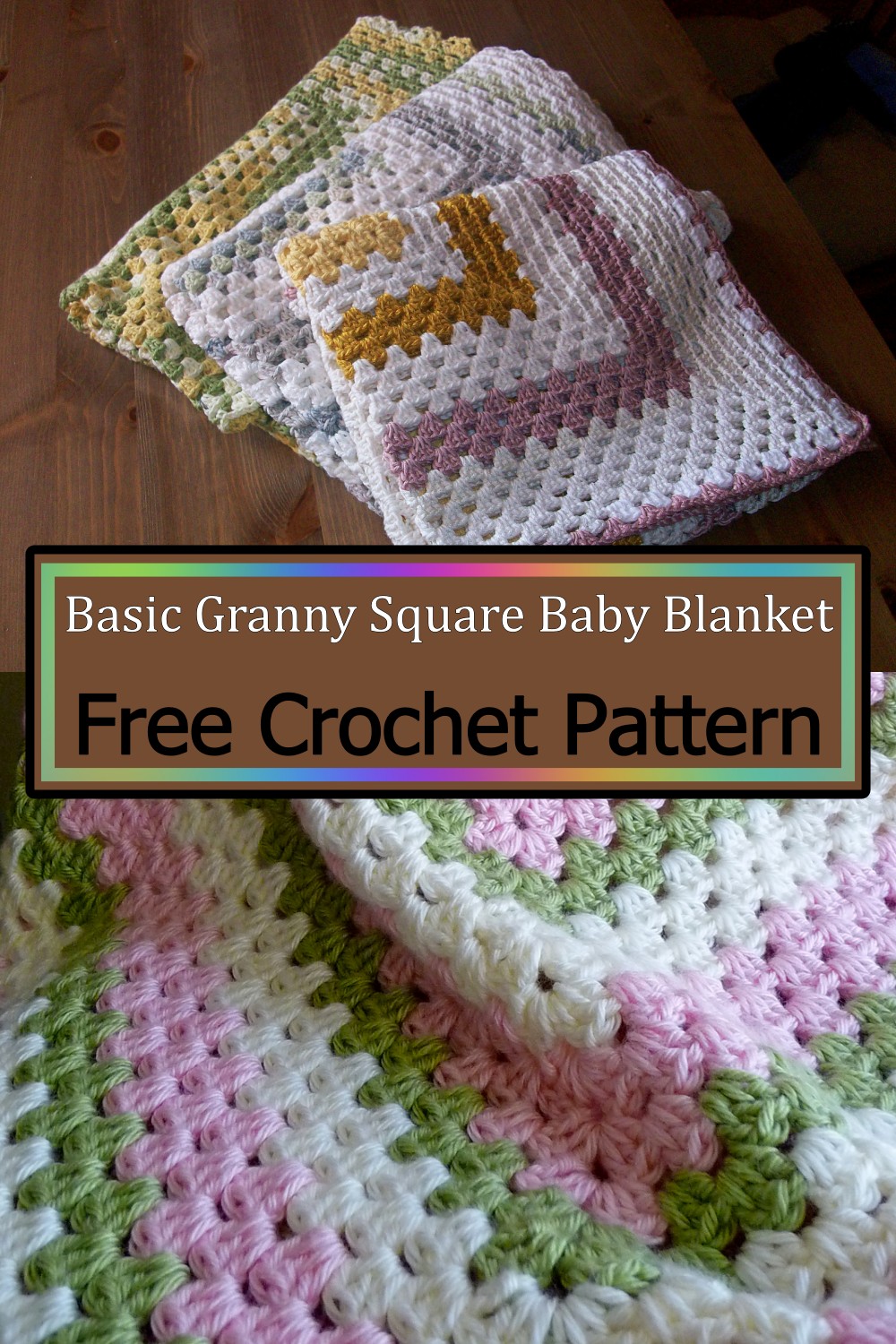 This crochet Basic Granny Square Baby Blanket is a fun pattern to work on in your spare time. Having this blanket in the family or as a gift will help you start a unique craft, which will impress the people at home or your friends and relatives. The result of this project would be something really beautiful to wrap yourself in during those cold days and nights or present as a gift on any occasion such as Christmas, Easter, and New Year's Eve. This adorable blanket can be made in any size, but you will have enough yarn to make either a medium or a large size blanket given the dimensions.
Henry's Baby Blanket
As a modern take on the traditional granny square, this blanket pattern uses a stylish ribbed edging on either end. The big color blocks are of alternating textures to provide visual interest and make it perfect for boys and girls. Crochet one in your favorite colors, or use our sample set of colors to ensure you stick to a color scheme. With three different textures and each color block separated by a thin white line, this blanket makes an impact without becoming too fancy. This pattern uses only the basic crochet stitches and would work up quickly in either baby yarn or medium-weight yarn.
Boy Wrapper
With this crochet boy blanket, you can create a warm and happy surprise for a special little boy in your life. The blanket is a gorgeous combination of colorful shells and stripes, with embroidered puppy-dog tails on each end. This super-simple pattern is perfect for beginner crochet and knitting. With a few basic stitches and techniques, you'll be able to complete this project quickly and easily. These little boys' wraps are perfect for snuggling your baby boy during his first months of growth, or they can be used as a stroller cover, car seat cover, nursing cover, or even a shopping cart cover.
Beautiful Baby Boy Blanket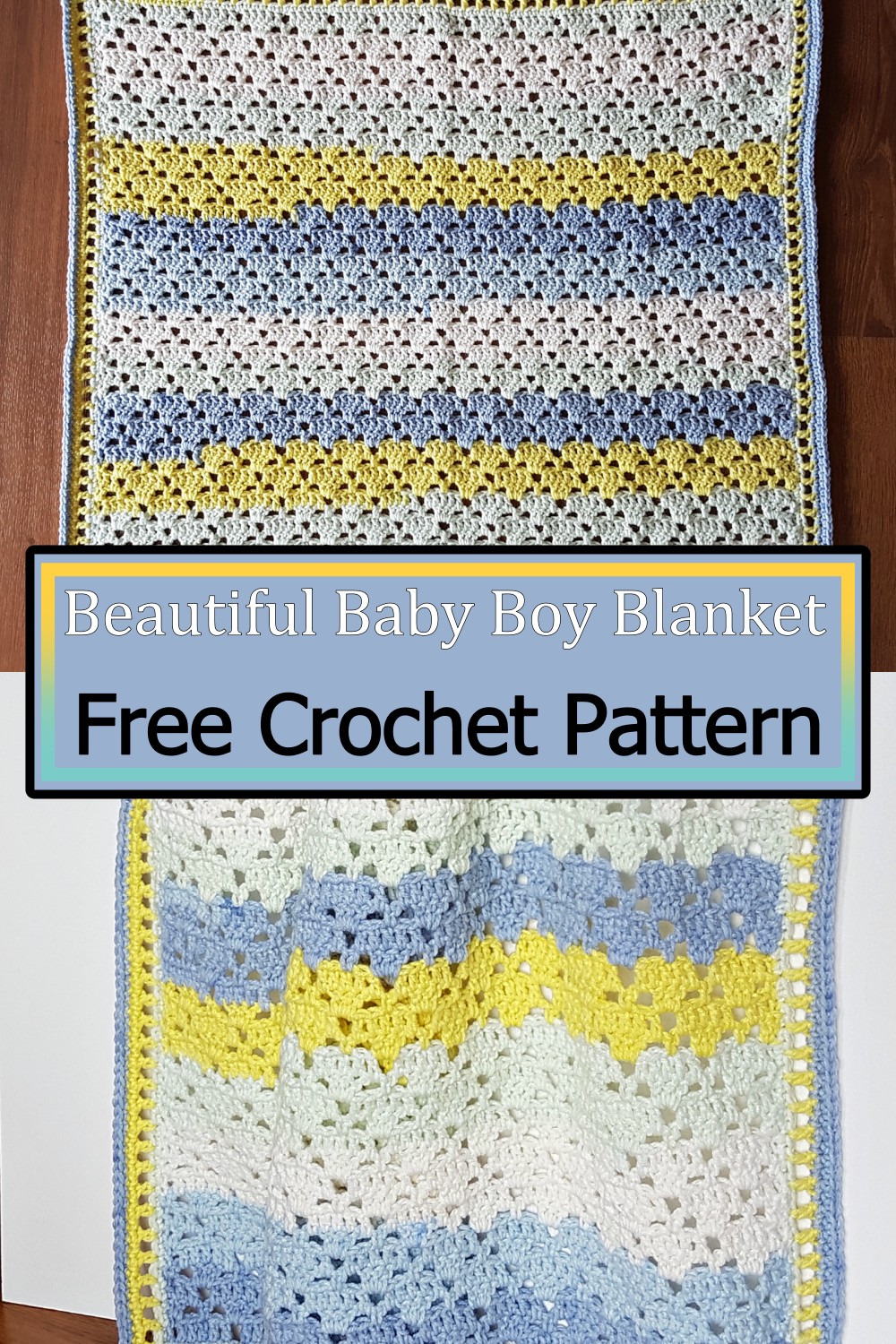 Your little bundle of joy will be swaddled in sweetness with this crochet boy baby afghan! With a soft blue and white color palette; this classic blanket is the perfect gift for the newest member of your family. The soft flow of the design will finish with a scallop edge. Worked in medium-weight yarn with a 5 mm (H) hook, this easy-to-crochet pattern works up quickly and makes for a great beginner's project. Perfect for keeping baby warm at home or on the go, machine washable for easy care.
Hour Blanket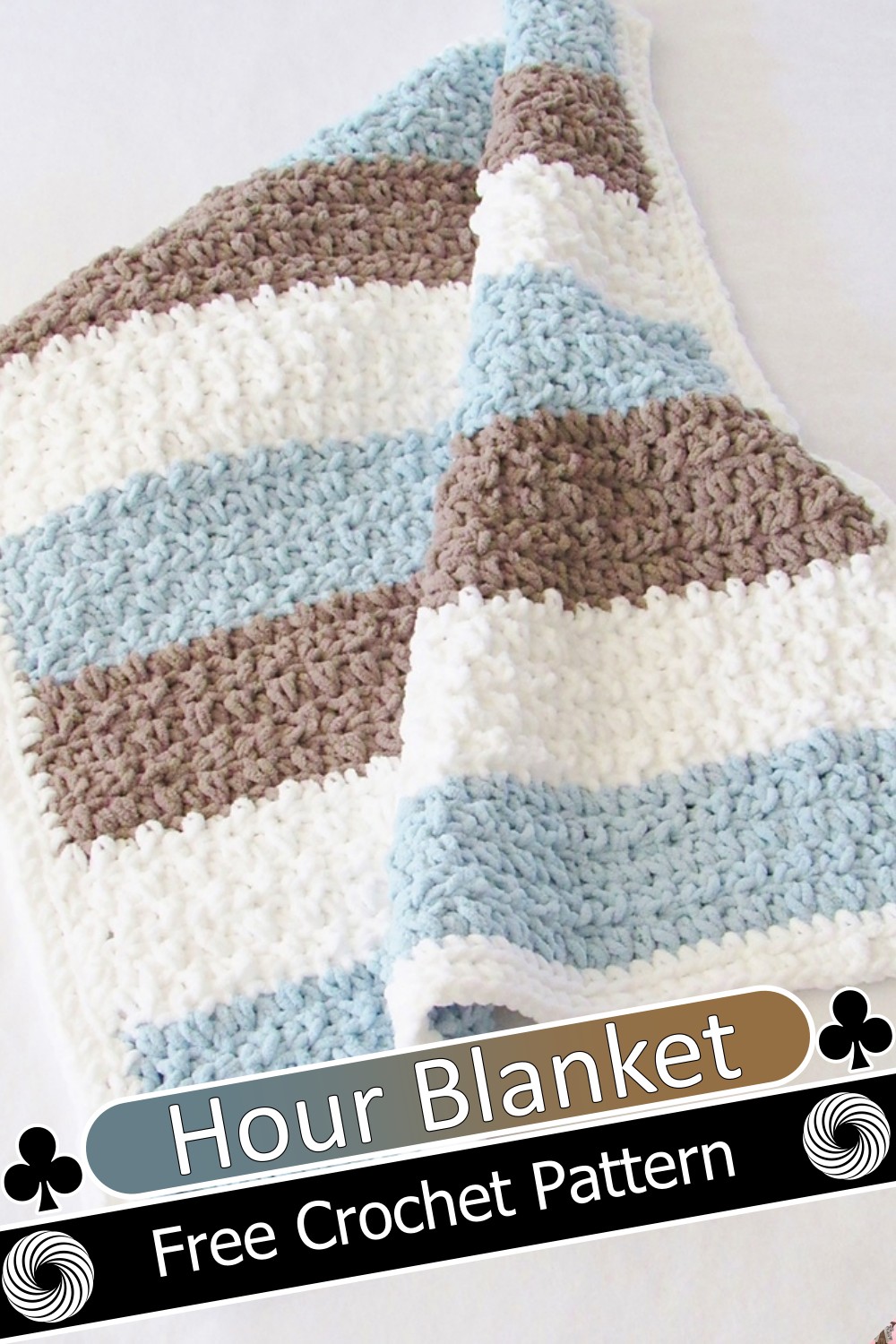 The Crochet Hour Blanket is an easy, textured blanket that works up quickly in just an hour! The yarn gives it a very soft, warm feel, and the stitch pattern is interesting to look at. Finish this project in four hours or less! The stitch is a simple variation of the half-double crochet, so even if you have never tried to crochet before; this blanket is ideal for you! You have a few minutes per day over four days; it have an incredibly gorgeous throw that will keep you warm all winter long. You can finish this blanket in just four hours!
Wander Often Baby Blanket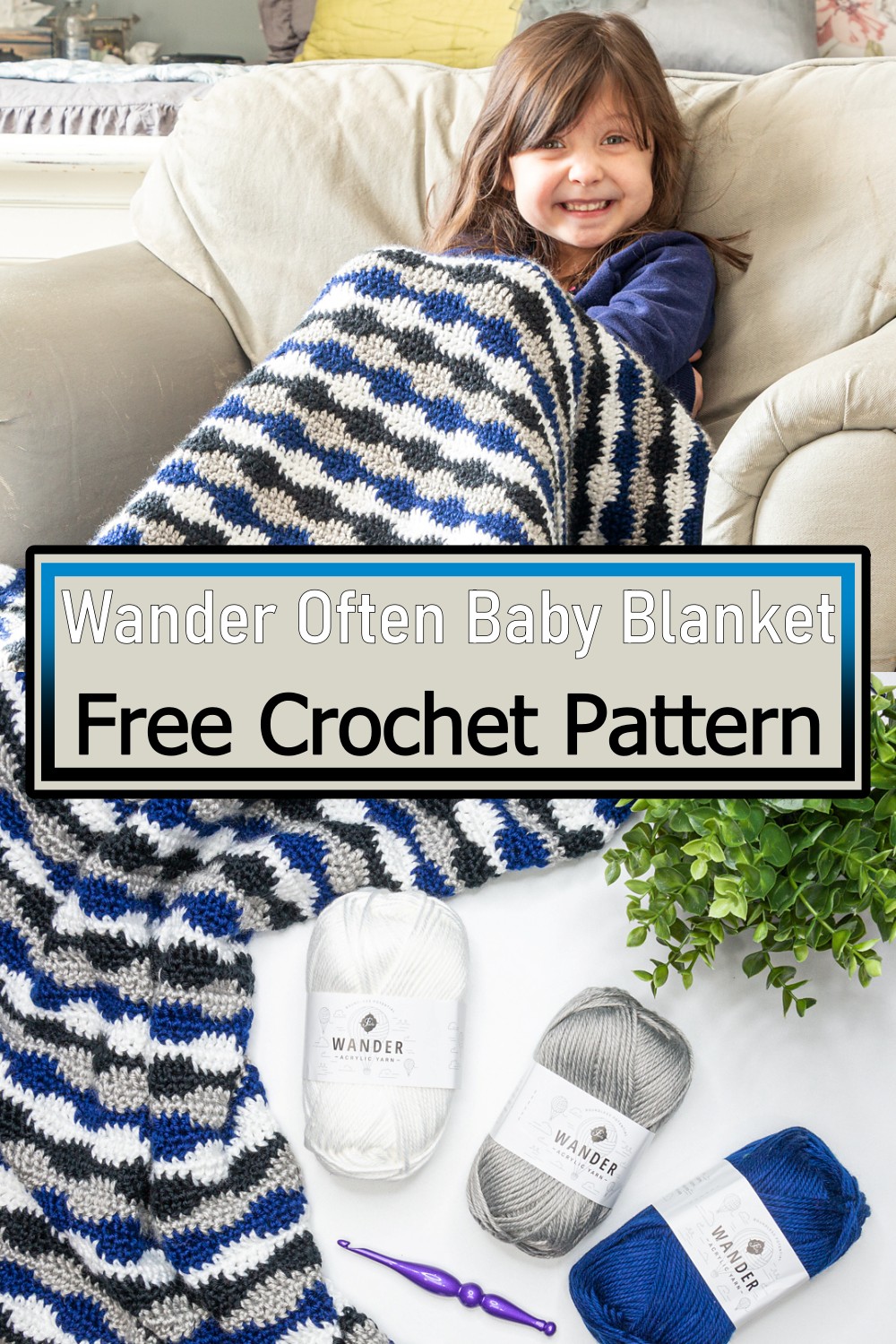 The Wander Often Baby Blanket is a modern and stylish baby blanket pattern perfect for new or seasoned crocheters. It works up quickly, making it a great last-minute gift idea. This crochet baby blanket will be a hit with any newborn; or young family with its gorgeous texture and subtle colors. This great beginner-friendly crochet pattern makes a warm, modern baby blanket. The simple design and neutral colors make it accessible for all levels of crocheters. This project is perfect for using leftover worsted weight yarns in your stash.