Hoodies are one of the most convenient kinds of clothing to wear in winter since they cover your head and keep you warm simultaneously. They're also much more fun than a hat or a scarf when you're just chilling out. But hoodies only look good when they fit well. Poorly-fitting hoodies can be unflattering and uncomfortable. If you want to sew your own hoodie, you'll need to find a pattern that's right for your body type. Luckily, we've compiled some free hoodie sewing patterns, ranging from classic styles to those with modern details.
Free hoodie Patterns For Women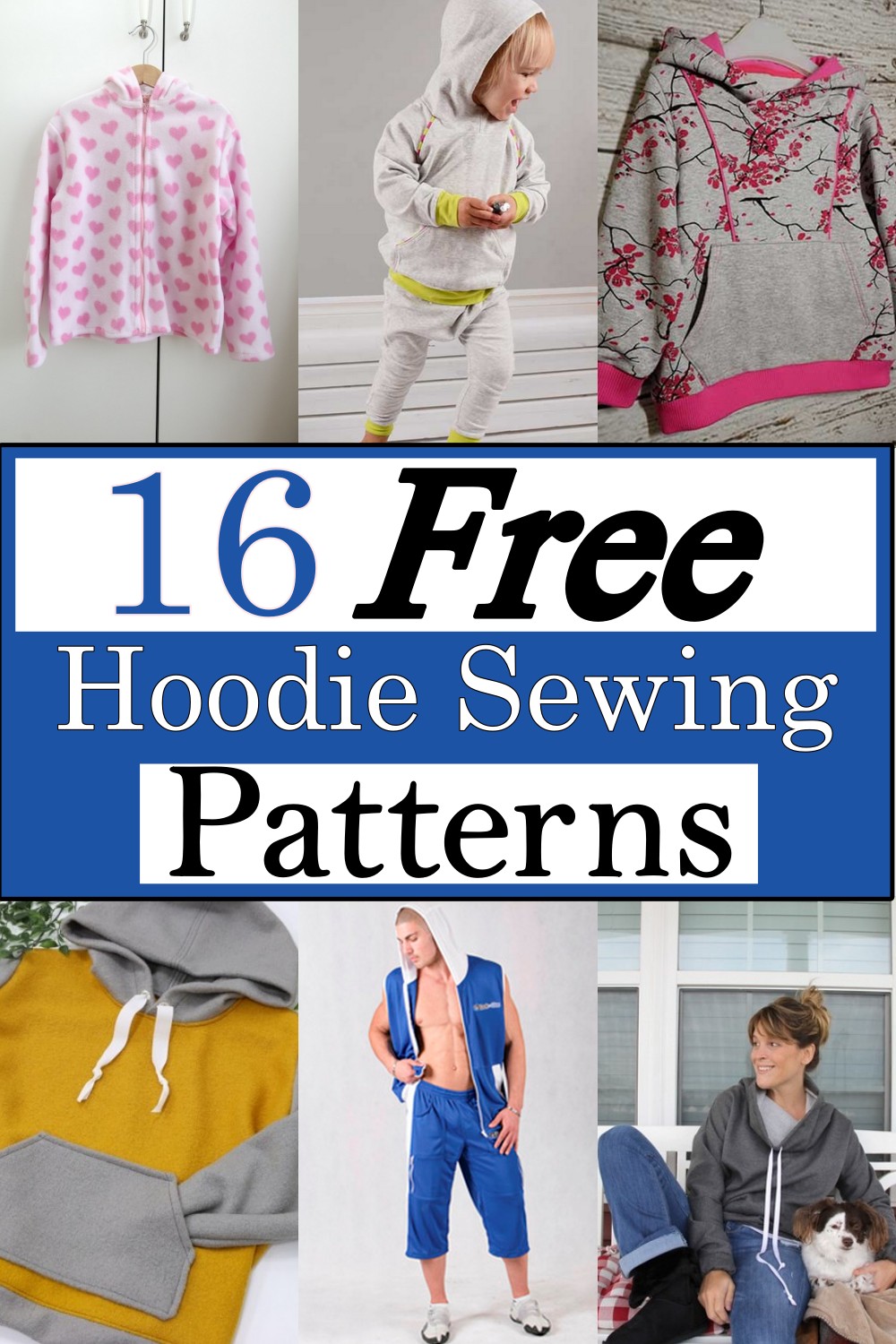 Whether you want a jacket that's just a little different, or you're looking to up your street style, hoodies are a great choice. Hoodies have become increasingly popular in recent years—it's not uncommon to see someone wearing one during the summer months, and it's easy to see why. They're comfortable, stylish, and versatile. If you've ever considered making one yourself, here are 16 free hoodie sewing patterns to help you get started!
Welcome to Free Hoodie Sewing Patterns! Here you'll find a full collection of 16 free hoodie sewing patterns that are effortless and fun to make.
You Can See: 19 Easy Free Poncho Sewing Patterns
Women's Cowl Neck Sweatshirt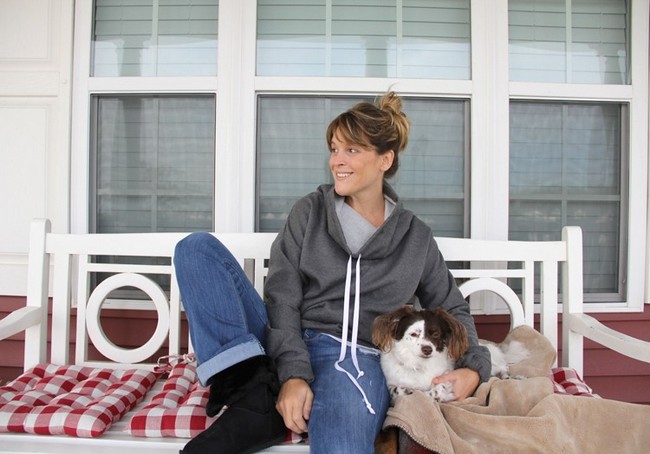 This technique for making a cowl neck sweatshirt is quick, easy and comfortable. Who doesn't love a cosy sweatshirt? There's no better way to stay warm when it's cold outside than to have a cowlneck sweatshirt on. This hoodie is a real comfort-wear friend: It's made with super soft, stretchy, warm fabric that feels light and airy. This versatile piece can be dressed up on occasion, from cocktail parties and dinner dates to hiking trails and beach picnics. This is one of those patterns you will make again and again because it's so much fun!
by Mesewcrazy
Women's Cropped Hoodie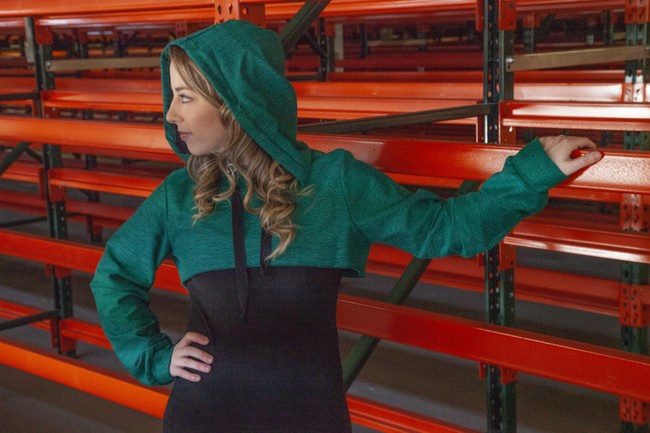 Is the weather getting colder? Does your workout gear not keep you warm enough or dry when it starts raining? This women's cropped hoodie is just what you need! This hoodie is made for women who want to be comfortable and look effortlessly chic wherever she goes. Whether you're training, cooking dinner, or lounging on the couch, this hoodie will be there. It has a lightweight feel and is made to fit snugly around your torso. The sleeves have drawstrings at the end, so they don't come undone during your workout – just in case it starts raining mid-workout." You'll want to make one for yourself – follow this tutorial!
by Moodfabrics
Free Men's Hoodie
No wardrobe is complete without a good hoodie; this one will become your go-to for everyday wear. Featuring a classic structure with long sleeves and an elastic waistband, it also has a large belly pocket that comes in handy when you want to be hands-free. A Free Men's Hoodie gives you a step-by-step guide to making your hoodie. The instructions include detailed photos, so each step is easy to understand.
by Tianascloset
Men's Hoodie Vest
This hoodie vest is the perfect layering piece to add warmth without bulk. Made from soft and light cotton, it's designed to be easy on the skin while you run or exercise. This sleeveless piece is everything you want in a sweater. You will also love its versatility, as it looks just as cute with jeans as it does layer over a base layer and activewear. A vest hoodie is a great casual alternative to a traditional hoodie if you want to keep it simple. This vest returns to classic styling and will always be a favourite. Here's how to sew one yourself.
Free Zip Up Women's Hoodie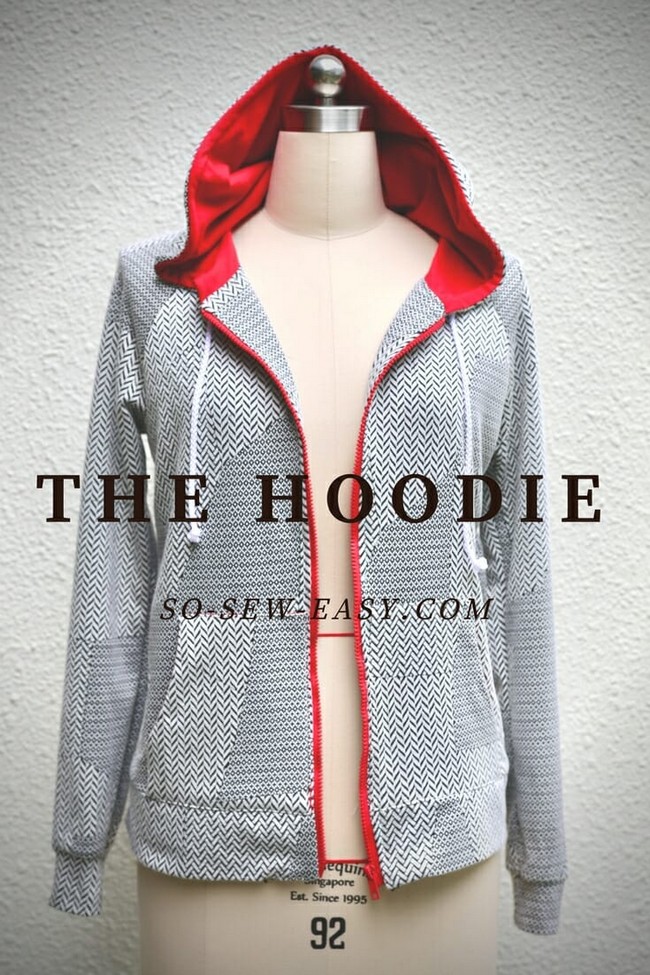 Make your own adorable zip-up hoodie pattern using this sewing pattern. The zip-up is perfect for the fall and winter when it's cold out, and it offers an additional layer of protection without being too hot to wear indoors in chilly weather. This pattern takes a while to sew (depending on your skill level), but the result is worth the effort! Easy to sew and comfortable, this hoodie will become your favourite item of clothing because of how breezy it feels on a windy day and its practicality.
by So-sew-easy
How To Make A Hoodie Pattern From Your Favorite Hoodie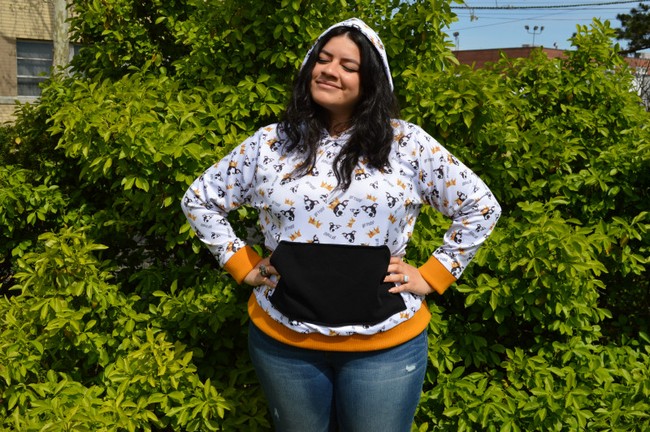 This hoodie pattern design from Grainline Studio is perfect for creating a customized pullover hoodie. It has a large front pocket, sleeve cuffs and hem band, and a hood (of course). The stylish side openings in the pockets will hold your phone or any other small items you desire. Enjoy making it with your flair by using fabrics in different colours that show your style. Make your hoodie with this easy-to-follow pattern. This basic hoodie pattern is perfect for beginners and experienced sewers alike. With quick and easy directions, you can have a custom hoodie in no time.
by Moodfabrics
Men's Wool Hoodie
This sweater is more complex than your typical hoodie. Instead of a layered vest, it's a hoodie that's a little more boxy and wide, with cuffs and an elastic waistband for extra comfort and pockets that feature on jackets and coats. You can choose from two pocket options. These are larger chest pockets and the most famous types of pockets: the ones that start small but expand as you put more stuff in them! The Men's Wool Hoodie Pattern is a quick and easy sew perfect for beginners. The pattern includes instructions with photos to help you through the process so that you can whip up an awesome new hoodie in no time!
by Moodfabrics  
Unisex Hoodie Hugo
If you and your significant other love matching outfits, this pattern is for you! Make a unisex hoodie with long raglan sleeves, an elastic waistband, and elastic cuffs that fit snugly around your wrists. It has an optional front pocket that keeps your hands nice and warm on cold days. This pattern makes it easy to make new outfits whenever you get bored with your current ones. The way the sleeve is made, you can easily add your partner's name or initials to make it special.
Tutorial by Freesewing
Pattern: https://freesewing.org/create/hugo/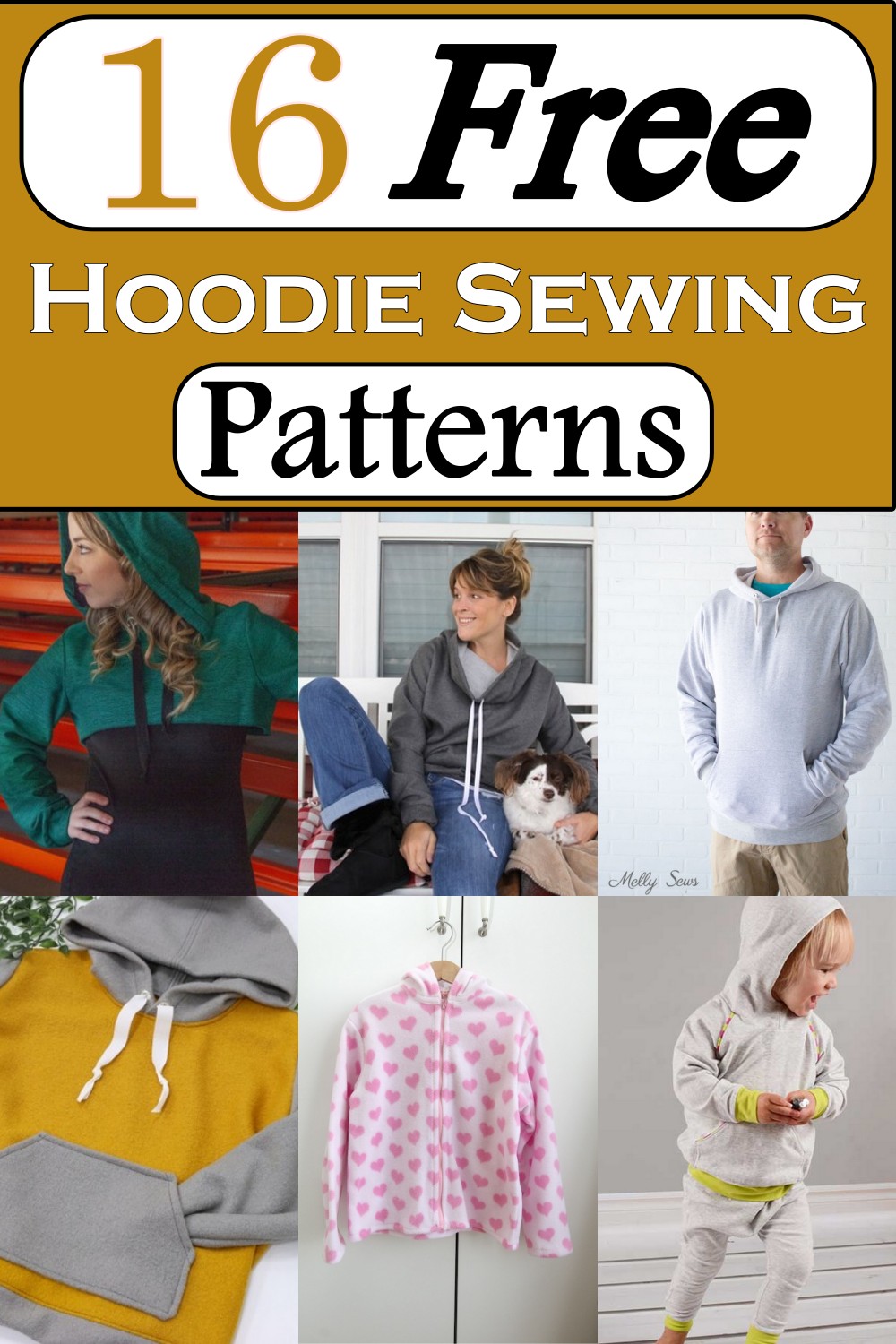 Kids Hoodie Pattern – Lotus
When the weather gets colder and colder, warm up your kids with this bright and playful garment; a great choice for active children who love playing outside in the fresh air; this hooded coat is loose and comfortable due to its wide waistband and cuffs. With its colourful design, the hoodie is perfect for autumn wear. And while it's designed to be worn over clothes, it can also be worn under a jacket if the temperature drops further.
Free Fleece Hoodie Pattern For Kids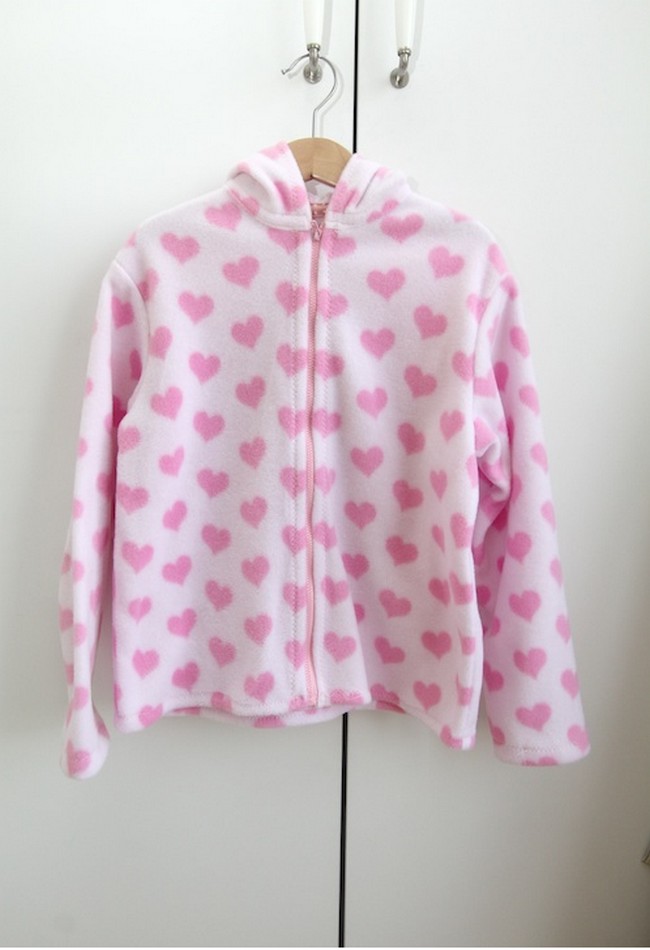 Are you looking for a cool hoodie project for the kids? This free fleece hoodie pattern is easy to make and a great choice for your next sewing project! This is a beginner-friendly sew because there's no zipper or buttonholes involved. You'll need two different colours of fleece fabric, one lighter weight than the other. The lightweight fabric is recommended for spring and autumn days, but a heavier-weight fleece would be great for cool winter mornings or evenings. You can use any fleece, but polyester fleece is easier to work with than cotton or acrylic.
Tutorial by japanesesewingbooks
pattern at: Porcupinepatterns
Boy's Hooded Sweatshirt

The hooded sweatshirt is a basic garment for boys, and it can be made from any material from jersey fabric that is smooth and comfortable to fleece. This hooded sweatshirt features an elastic bottom hem, boxy body shape, wide hood, double-faced fabric around the face opening, a lined interior and an elastic neck on each side. You can use any nice fabric in the colour of your choice to make this basic hooded sweatshirt.
Sew Unisex Hoodie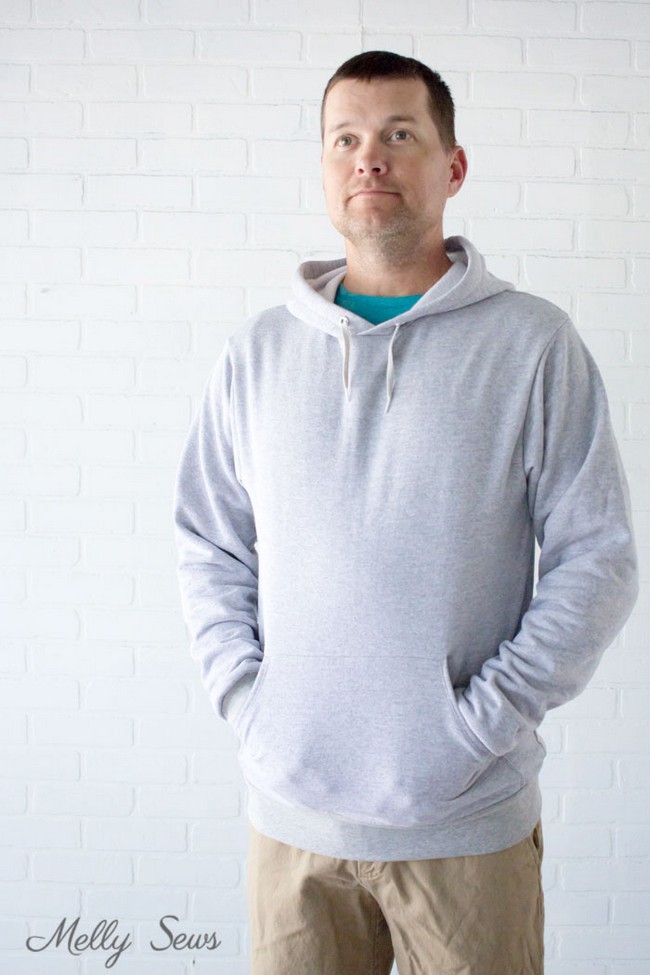 This Unisex Hoodie is a slightly different take on the iconic hoodie. It has a neckline and sleeves that give comfort, plus a drawstring around the neck to keep it warm, elastic cuffs at the end of the sleeves that add to the style and comfort and match the waistband of the hoodie. There is an inner pocket as well as an outer pocket so that you can carry valuables. Sewing a hoodie can be slightly complicated if you do not know how to do it correctly. Here is a great tutorial for all beginners on how to sew a unisex hoodie.
by Mellysews
Free Kids Hoodie With Scuba Hood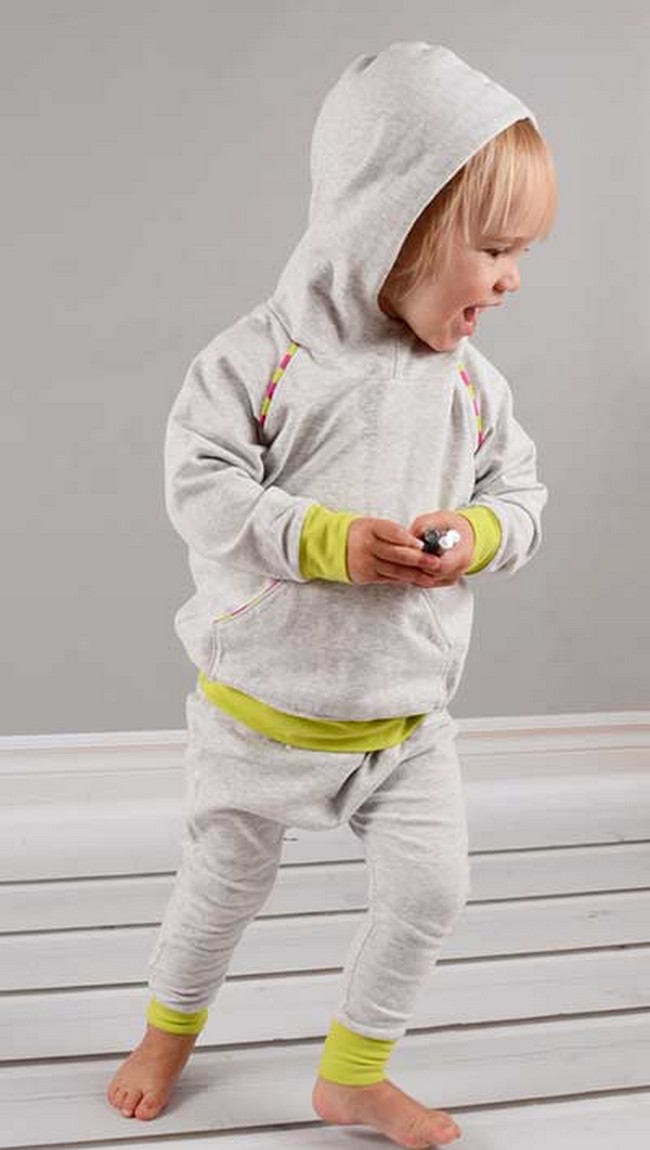 Look no further if you're searching for a cute and easy sewing project to whip up with your little one. This cosy hoodie is perfect for fall weather; its lightweight fabric keeps the little ones warm without weighing them down. In addition to being comfortable, it has plenty of room for growth in your child's wardrobe as they grow older. This kids hoodie features raglan sleeves, a scuba hood that stays on, elastic cuffs, an elastic bottom hem and a big front pocket; this kids hoodie will keep the little one warm and happy in the cold weather.
Tutorial by Click Here
Pattern at Brindilletwig
Hoodie scarf
found on Instructables
Look no further if you're searching for a way to turn your favourite sweater into a cosy coat that keeps out the cold. It looks great on all types of clothing, from sweaters to sweatshirts or jackets. The scarf trick is overrated and rarely works for two reasons. One, it gets too hot under your jacket hood, and two, you still risk your ears getting cold. This new invention goes around your neck and protects your head, ensuring everything stays covered. It's also easy to use – slip it over your head and into your shirt or coat.
Night Fury Hoodie Add On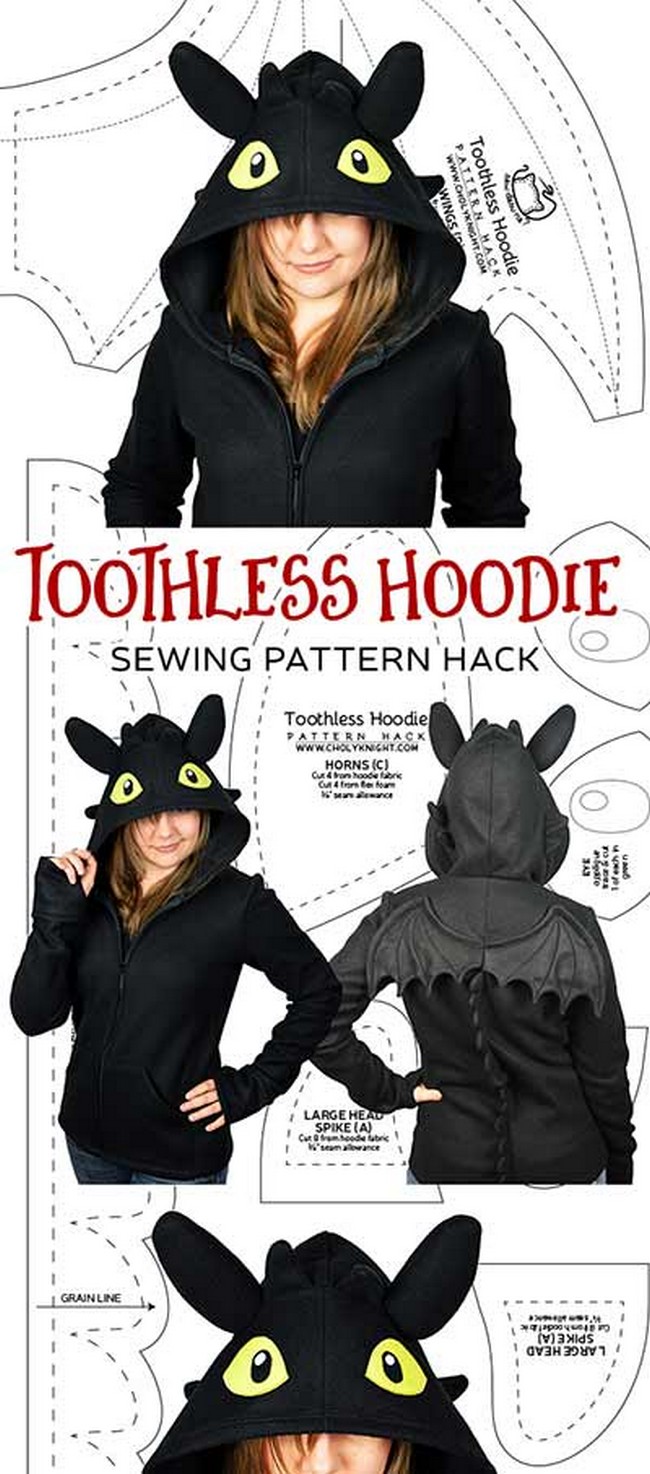 This Night Fury Hoodie is perfect for How To Train Your Dragon fans. Suppose you're interested in learning how to sew a hoodie. In that case, this free tutorial will help you create a comfortable and adorable Halloween costume that looks just like a Night Fury dragon! Made from a warm, cosy, and soft fleece fabric, the Night Fury hoodie is the perfect thing to wear this Halloween. You'll love how it hugs your body, keeping you warm on those chilly nights. The stylish hood on top curves around your head and resembles the face of a dragon.
by Cholyknight
Oversized Hooded Sweatshirt For Kids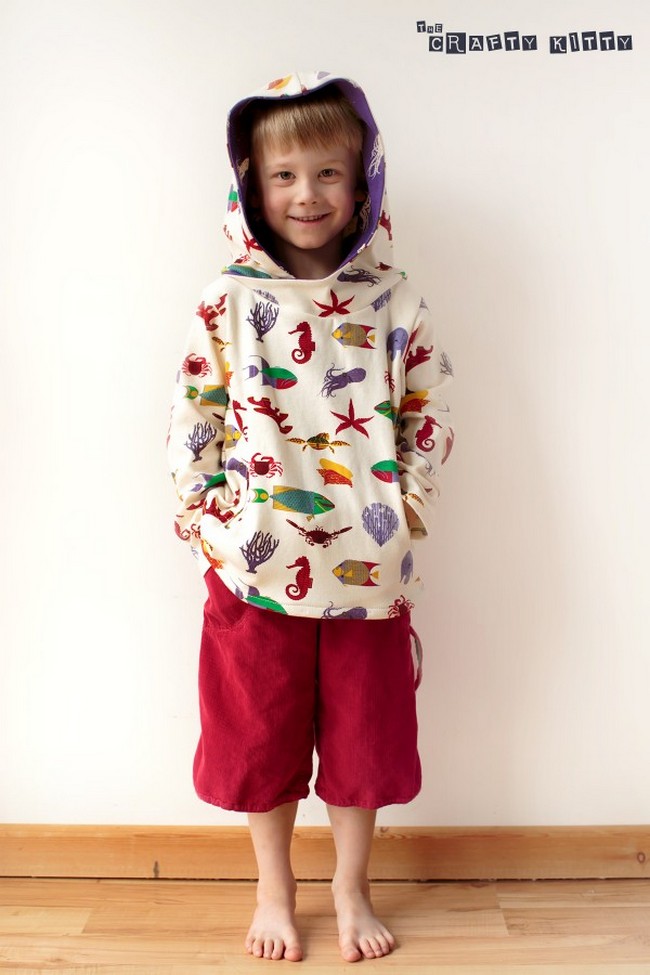 This hoodie is a classic addition to your wardrobe. The oversized fit and simple lines look great and casual, so it's perfect for jeans, sweatpants, or pyjamas. This hoodie will keep your kid warm and cosy, cut from a soft sweatshirt knit with an even softer fleece lining. Great for boys and girls, it has a simple silhouette with raglan sleeves and a roomy hood that your child can wear up or down as needed. This hoodie is made with cotton fabric, ribbon trim, or bias tape edging, and it's easy to make too!
by Birchfabrics