Hedgehogs are adorable, but they're also one of the more difficult small pets. They need lots of attention and care, so you must be committed if you bring one home. Choosing the right cage for your hedgehog should factor in its size, weight, and habits, so it's a great idea to research what your pet will need before buying one. But if you've already done that and still don't know where to find the best hedgehog cages or how to put them together, we've got you covered! This article has collected some unique DIY hedgehog cage ideas for your perusal and inspiration. You'll find photos and instructions for all hedgehog habitats—from simple plastic tubs to elaborate custom-designed ones, so whether you need something cheap and quick or something a little more elaborate, some ideas here will work for you.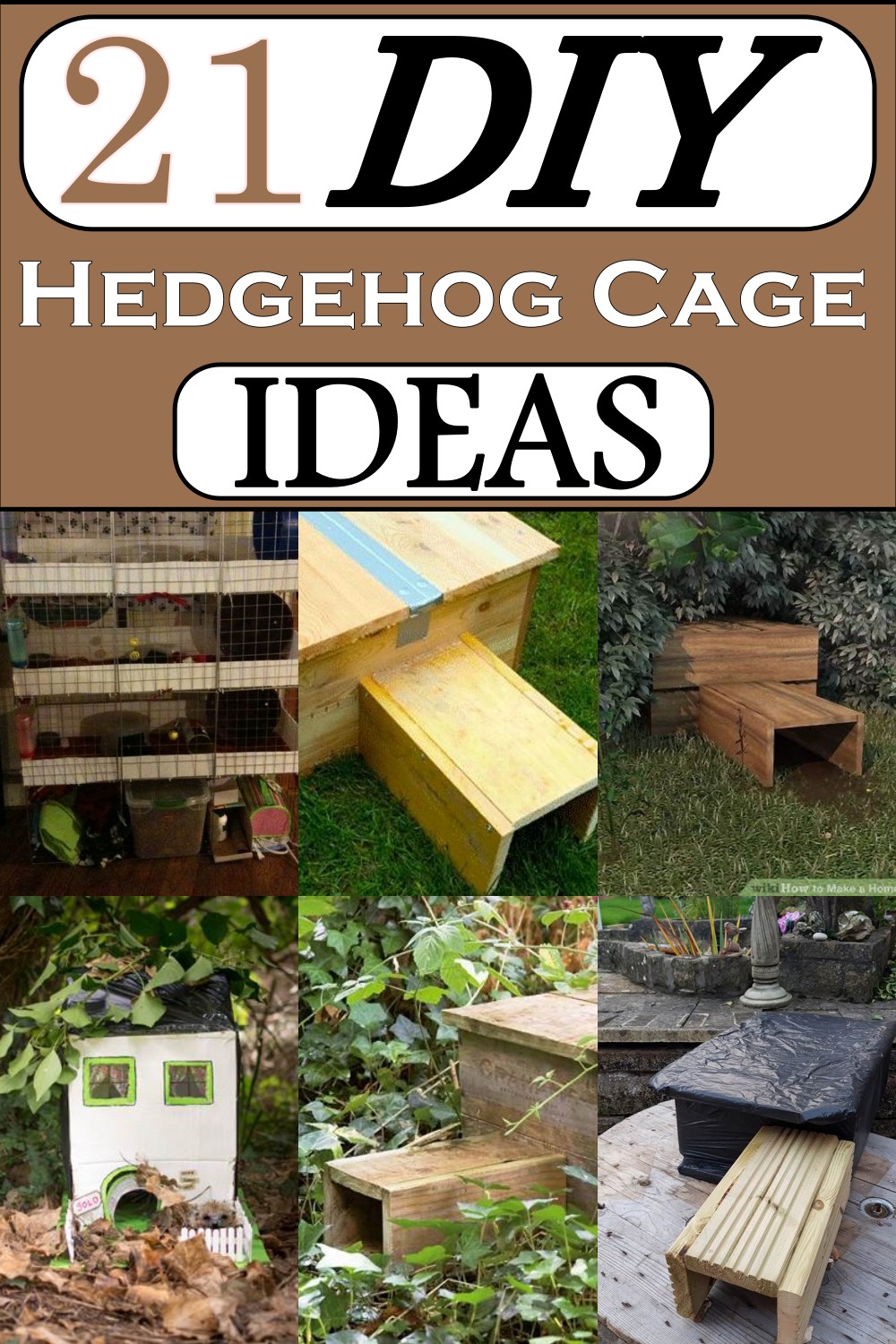 Hedgehogs are becoming increasingly popular as pets because of their adorable, spiky cuteness. They're also surprisingly friendly, making them great pets for people who can't have dogs or cats and want something to hang out with at home. Because of their popularity, there's a lot of interest in learning about how to care for them—and one of the first things you'll need to do is find an appropriate cage. The good news is that hedgehogs are relatively easy to care for, so making a cage is also simple! Here are 21 DIY Hedgehog Cage Ideas you can use to ensure your pet has everything they need in their new home.
If you're looking for unique and creative cage ideas to make a cozy home for your hedgehogs, here are 21 DIY Hedgehog Cage Ideas below.
You Can See: 25 DIY Bird Toys You Can Make at Home
How To Make A Simple Hedgehog Home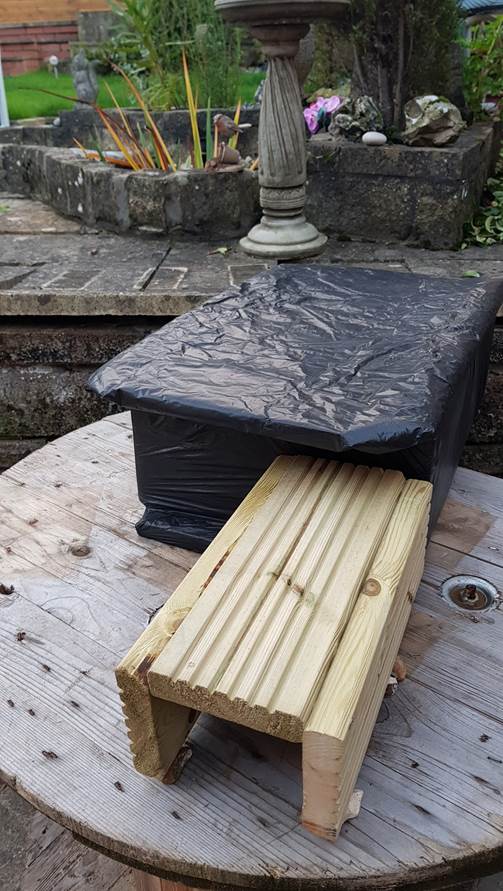 You can keep a hedgehog in a cage, but you will want to ensure that it is safe and secure. The cute animal needs a bit of room to move around, so if you want to keep yours outside, this DIY tutorial will help you build your cage. This easy DIY project requires only some wood, a few screws, and wires. Once completed, the cage will protect your little friend from predators and other dangers that may exist outside of doors.
How to Build a Hedgehog Cage out of a Dresser!
This DIY tutorial is for those who love hedgehogs. If you have an old dresser at home and are looking for a creative way to recycle it, this project is for you. Make sure the dresser fits your hedgehog because it will be its new cage. You can also use a new dresser if you want. You can easily use it as a reptile tank, especially if you take all the necessary steps to ensure proper ventilation, temperature, and other things your pet needs.
DIY Hedgehog Cage Build
This DIY hedgehog cage is a simple and easy way to give your hedgehog a new home. With the help of this video guide, you can build your pet cage for your adorable pets. It's also budget-friendly, so you don't have to worry about going over budget on this project!t is easy to follow, and the materials you need are cleared. Following the steps in this video, you can build a simple hedgehog cage at home.
How To Build A House
For the hedgehog who loves to spend time outside and take naps in the sun, this house is a great project to keep your pet warm and cozy while they take a nap. If you have an outdoor space and want to encourage your hedgehog to go outside, then here's the perfect project. Using some materials, you can create an amazing home for your pet that is truly theirs. This very easy project will only take a couple of hours. All you need is basic materials, and you can create this adorable outdoor home for your pet.
Setting Up a Bioactive Hedgehog Enclosure!
If you want to produce high-quality products from your DIY projects and learn how to fill a bioactive hedgehog enclosure along the way, this guide is for you. You will find instructions to build a sturdy but attractive enclosure for your pet with low-cost materials. Building a cage for hedgehogs is not as hard as you might think, and you should give it a go. This guide will show you some things to help build your Hedgehog Enclosure for your pet's comfort.
Diy Hedgehog Cage For $50
Do you consider yourself a crafty type? If yes, you wouldn't need to spend hundreds of dollars on any pet shop-bought cage for your hedgehog. If you have $50 and some creativity, you can make a DIY hedgehog cage that would be spacious enough for your beloved pet. With this homemade hedgehog cage, you can give your kitty a spacious home to roam around comfortably. To make this cage, you only need materials, but they can be found easily and cheaply in your local hardware store, garden center, or pet store.
DIY Hedgehog Home Using Wood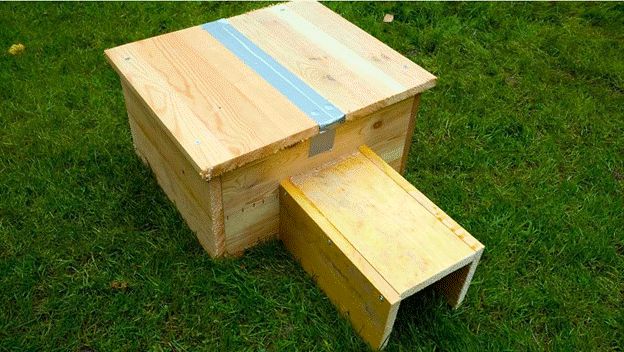 Hedgehogs require the best enclosures for pets. They need a safe environment where they can live safely and comfortably. This is one of the most creative ways to build a house for your pet hedgehog. Also, it allows you to build something you love and not just paint over it later. You can get creative with this project and use any materials you want. For example, if you have pallets around your backyard, use them as part of this DIY project.
Outdoor Hedgehog Home DIY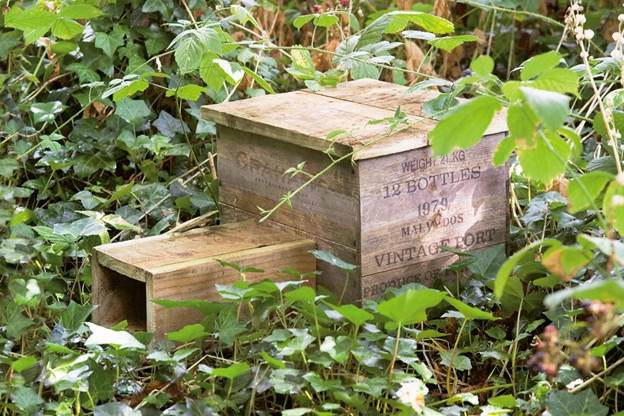 Gardeners and hedgehog lovers, this is the perfect DIY for you. Make your own beautiful outdoor home for the adorable animals so that they can enjoy the summer days just like us. The tutorial is quite easy to follow, though not less detailed. It will teach you all the tips and tricks needed for building a cozy little place where your pet can rest during the night and play during early mornings or late evenings. You must follow a few steps properly according to the time you make it so that it will be more functional for your pet.
DIY Bioactive Hedgehog Cage
If you love making things yourself but don't have the time or budget for an expensive zoo cage for your pet hedgehog, this DIY bioactive hedgehog cage is perfect. This hedgehog owner spent less than $60 on building this cage and has all the supplies to make it from home depot. You can build this bioactive hedgehog cage for your hedgehog in just 15 minutes. This DIY cage is sturdy and comfortable, with enough room to move freely.
DIY Hedgehog Cage Build Tour
Build a hedgehog cage that meets the needs of your new friend with this guide featuring full instructions for building a two-story hedgehog cage. Please tour this video guide as the creator takes you through her build and gives tips and tricks for adding tunnels, ramps, and other features to make this cage an exceptional place to hang out. Learn how to build a Hedgehog Cage. This guide will find the tools and supplies you need to build your hedgehog cage.
How To Make A Cardboard House For A Hedgehog
Are you interested in making a hedgehog home but don't have the funds to buy one? Or maybe you want to build an awesome new home for your little friend. Well, here is a detailed video on making a cardboard house for a hedgehog. All you need are small pieces of cardboard and other supplies easily found around the house. It is easy to make, and the results are adorable. See the video below for more details on how to make this hedgehog home and start your own little green fuzzy friends a new home today!
DIY Recycled Hedgehog House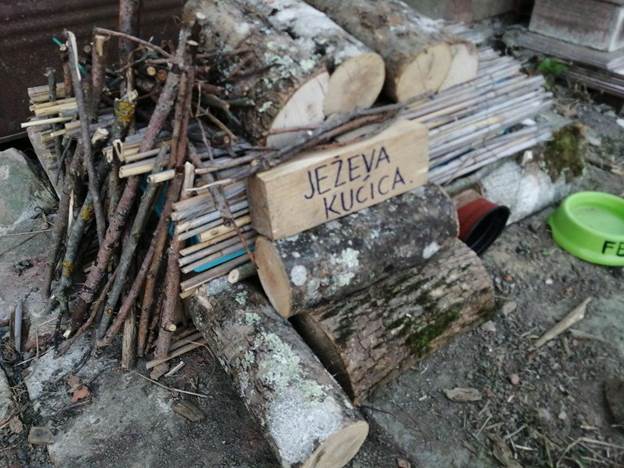 To make your hedgehog happy and comfortable, you must build a home for them. This DIY Recycled Hedgehog House is an amazing way to foster your home. It will provide them a safe place to live and walk around free from unwanted dangers lurking around the corners. This DIY project is great for anyone passionate about animals and gardening. It's a refreshing idea to create this home for these cute little creatures. Made from recycled items and some materials you can find around your home, this project could be done by just about anyone!
How To Clean A Hedgehog Cage
Hedgehogs are usually easy to clean and maintain; cleaning your hedgehog's cage is something you will have to do every few weeks, at a minimum. It does not take long, but it does require frequent attention. You will learn in this video guide all the steps of cleaning a hedgehog cage to eliminate all that debris and keep it clear for small creatures like your pet hedgehog. The most important thing when cleaning their cage is that they are not fond of strong smells, so do not use scented cleaners.
How To Build A Hedgehog Cage
If you want to create a home for your new friend, this DIY video will provide invaluable information on making it right. This video shows how to build a hedgehog cage from a plastic tub. It's very easy and can be made in no time at all. You will need a large plastic tub, some air plants, and some elbow grease to complete this task! The steps in the video are easy to follow, and the process won't take more than a few hours of your time, so get ready for some paw-zing fun!
DIY Hedgehog Pallet Home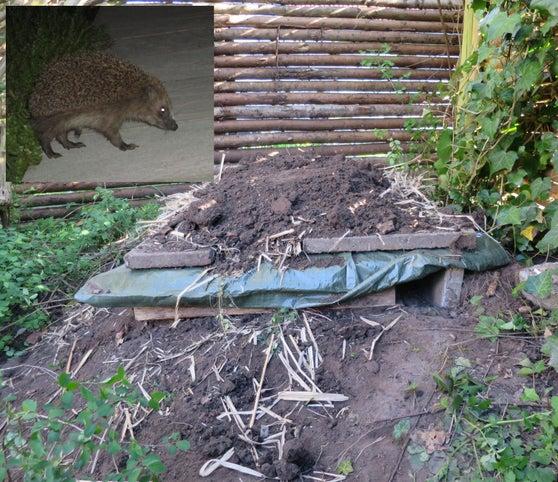 Are you looking for an idea to build your hedgehog home? This DIY Hedgehog Pallet Home is the perfect project! All the materials needed can be found at your local hardware store. The tutorial will walk you through from start to finish, detailing each step of the construction process. This DIY hedgehog pallet home is the cutest version you can ever find. The creator made this cage using pallets and created it in the back of his home.
DIY Hedgehog Cage
The hedgehog cage can be made by the hand of your own will. It is one of the most interesting DIY projects you can do for your pet. The video tutorial guides you on how to make a hedgehog house with wood and other materials. At first, it looks simple, but it is not as easy as it seems. The DIY Hedgehog Cage is one of the most popular hedgehog cages. The quality, ease of assembly, and size make it a great cage for your new pet hedgehog! If you consider getting a hedgehog, here's how to make one.
 DIY Hedgehog Cage Build
How to Build a DIY Hedgehog Cage: They are cute, cuddly, and are called hedgehogs for nothing. They are the most popular pets many people desire to own. If you're looking for some DIY tips on how to build an enclosure for one, then you have come to the right place! The video guide is incredibly helpful, easy to understand, and clear. In addition, the tutor ensures that everything is safe for your pet and can be used as a guideline for anyone looking to build one themselves.
DIY Hedgehog Cage Tour
Hedgehogs need a cage that allows them to roam and explore and gives them somewhere to hide and sleep. If you love hedgehogs or are thinking of getting one, this DIY Hedgehog Cage Tour will teach you everything you need to know. You'll get insights into creating a safe and healthy hedgehog cage, including tips on setting up, maintaining, and cleaning! This video is an informative tutorial on designing the perfect cage or habitat for your pet hedgehog.
DIY Hedgehog Cage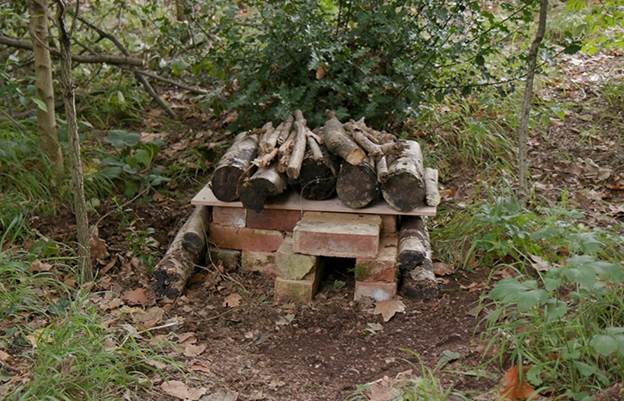 If you want to provide a lovely environment for your pet hedgehog, then building a habitat is the thing to do. Hedgehogs do not require complex toys, just the right food and a cozy place to sleep. To create a hedgehog home, you need to gather some materials, prepare them, and put them together according to a specific pattern by following this tutorial. This DIY hedgehog habitat can help you create a home for your new pet, saving you time and money.
How To Build A Home For A Hedgehog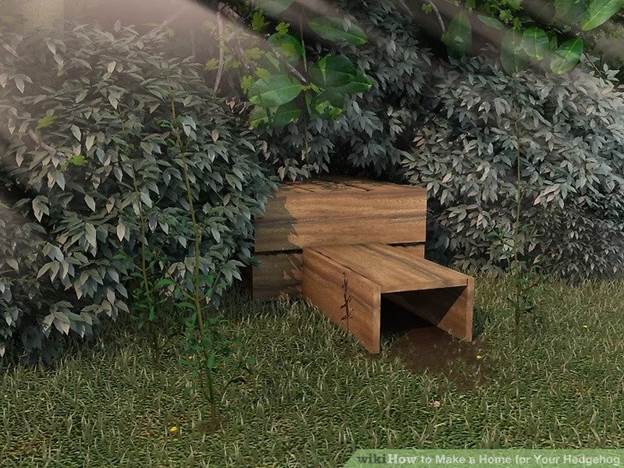 Depending on where you live, your little friend is an indoor or outdoor hedgehog, so it's important to find the best home opportunities for them. Build your hedgehog a home before they arrive to ensure they have a safe place to dwell with you. Building your hedgehog cage is the first step to creating a home for your wildlife pet. With this guide, you'll be able to build everything you need, including ventilation, a top, and a door! Building a home for your hedgehog is simple. The DIY guide shows the steps required to build a home for your little friend with the right tools and materials.
DIY Hedgehog Cage
DIY Hedgehog Cage is an easy-to-follow build that will allow you to make a beautiful home for your beloved pet. With these instructions, you can build a DIY Hedgehog cage. The cost of materials is minimal, but so are your expenses when caring for your hedgehog. You will need hand tools and a few large plywood or particle board pieces. The tutorial will help you build a safe and healthy hedgehog cage home.